Official Chairshot Staff Picks: NXT Takeover: NOLA & WrestleMania 34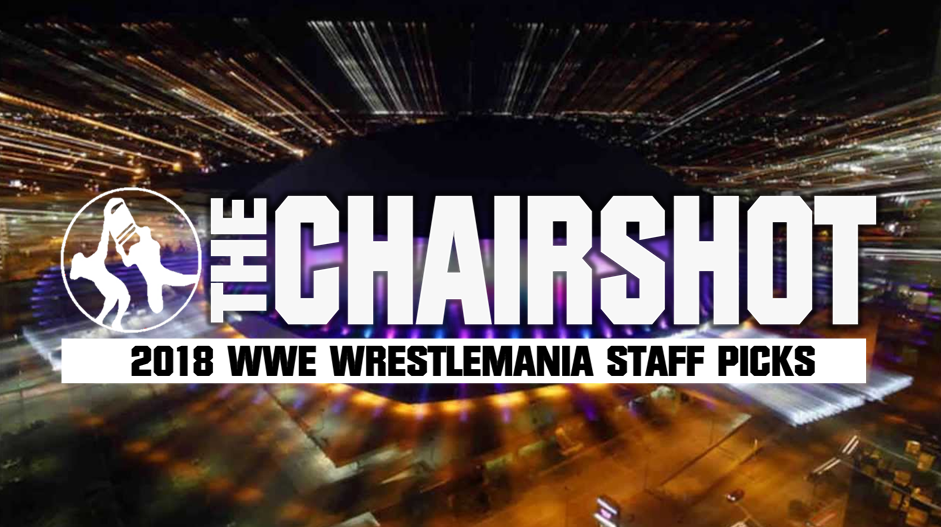 Now we've decided to expand our picks to Takeover for the first time this year. It's fun since we've only predicted 17 matches all year and there's 19 in this article. So we should see some shifting, or I will fall further behind and meet Impact Wrestling in the proverbial basement. Here's the current picks standings:
DPP: 15-2
Harry: 14-3
Platt: 13-4
Tony: 13-4
Eric: 13-4
Big Dave: 12-5
Mathew: 12-5
Weigell: 12-5
Greg: 12-5
Ninja Steve: 12-5
Cook: 12-5
PC: 12-5
Steve: 11-6
Patrick: 11-6
Andrew: 10-7
NXT TAKEOVER: New Orleans
Unsanctioned Match: Tommaso Ciampa vs Johnny Gargano
We've got the first Loser Leaves Town match of the weekend, and the one with the more established storyline too. Gargano is the most natural babyface since Daniel Bryan, and Ciampa is on the Cody Rhodes level of IWC heat. So we've got tangible heat, a lovable Face in peril, so this could be a show stealer.
Mathew: Ciampa
Weigell: Ciampa
Andrew: Ciampa
Steve: Johnny Gargano
Greg: Ciampa
Patrick: Ciampa
PC: Ciampa
Ninja Steve: Ciampa
Platt: Ciampa
DPP: Johnny Gargano
Cook: Johnny Gargano
Tony: Ciampa
Harry: Johnny Gargano
Big Dave: Johnny Gargano
Eric: Ciampa
Ciampa: 10
Gargano: 5
Official Chairshot Pick: Tommaso Ciampa
NXT Women's Title: Ember Moon vs Shayna Baszler
Well Ember has looked outclassed, hell most of the division has looked outclassed, but at least Kairi Sane has beaten Shayna legit in the Mae Young. So this entire build, coupled with Ember's pretty big reaction in the Women's Royal Rumble, leads you to assume she's getting called up. So Ember moving up and Shayna being the big bully of the division for the faces to rally against, seems like a solid story.
Mathew: Shayna
Weigell: Shayna
Andrew: Shayna
Steve: Shayna
Greg: Shayna
Patrick: Shayna
PC: Shayna
Ninja Steve: Shayna
Platt: Shayna
DPP: Shayna
Cook: Shayna
Tony: Shayna
Harry: Shayna
Big Dave: Shayna
Eric: Shayna
Official Chairshot Pick: Shayna Baszler (Unanimous)
North American Title 6 Man Ladder Match: Ricochet vs EC3 vs Killian Dain vs Lars Sullivan vs Adam Cole vs Velveteen Dream
This match is one of the hardest on both cards. It's a new title, with all fairly under developed characters, so it's really a crap shoot. Ricochet, Cole and EC3 have the "Indy" marks hearts, Dream has won over most people, while Dain and Sullivan are monsters…it's not easy to pick. Another match that could be a show stealer, but may end up being more spectacle than match.
Mathew: Velveteen Dream
Weigell: EC3
Andrew: Adam Cole
Steve: Ricochet
Greg: EC3
Patrick: EC3
PC: Ricochet
Ninja Steve: Velveteen Dream
Platt: Ricochet
DPP: Velveteen Dream
Cook: EC3
Tony: EC3
Harry: EC3
Big Dave: Velveteen Dream
Eric: EC3
Velveteen Dream: 4
EC3: 7
Ricochet: 3
Adam Cole: 1
Official Chairshot Pick: EC3
NXT Tag Titles: Undisputed Era vs Authors of Pain vs Pete Dunne & Roderick Strong
Adam Cole pulling double duty unless they unveil a magically 4th member to the team since Bobby Fish is injured. So if Cole wins the NA Championship (assuming it goes on before the tag match), a brief moment of Undisputed Era having most of the gold could be a fun moment. Probably short lived, but the story is entertaining.
Mathew: Dunne & Strong
Weigell: Undisputed Era
Andrew: Dunne & Strong
Steve: Undisputed Era
Greg: Dunne & Strong
Patrick: Dunne & Strong
PC: Undisputed Era
Ninja Steve: Undisputed Era
Platt: Undisputed Era
DPP: Undisputed Era
Cook: AOP
Tony: Dunne & Strong
Harry: Dunne & Strong
Big Dave: Undisputed Era
Eric: Undisputed Era
Dunne & Strong: 6
Undisputed Era: 8
AOP: 1
Official Chairshot Pick: Undisputed Era
NXT Championship: Aleister Black vs Andrade 'Cien' Almas
Andrade's character has been evolving thanks to Zelina Vega. She interferes like a good old school manager, she's beautiful and she's now helped to bring out the intensity from "Mr. Tranquilo". Black already destroyed Almas a few months ago, so Andrade is looking to get some vengeance for pride. Both men have something at stake, pride, titles and 1 on 1 undefeated streaks. Aleister seems like a lock to many, but Almas is El Idolo.
Mathew: Aleister Black
Weigell: Aleister Black
Andrew: Andrade 'Cien' Almas
Steve: Aleister Black
Greg: Andrade 'Cien' Almas
Patrick: Aleister Black
PC: Aleister Black
Ninja Steve: Aleister Black
Platt: Aleister Black
DPP: Andrade 'Cien' Almas
Cook: Andrade 'Cien' Almas
Tony: Andrade 'Cien' Almas
Harry: Aleister Black
Big Dave: Aleister Black
Eric: Aleister Black
Almas: 5
Black: 10
Official Chairshot Pick: Aleister Black
WrestleMania 34
Women's Battle Royal
The Andre the Giant Battle Royal doesn't matter…and this probably won't either. No offense to the women, but these aren't positioned well on the card and the writers don't usually do anything with the winner. So a useless distinction goes to the inaugural winner.
Mathew: Sasha Banks
Weigell: Bayley
Andrew: Becky Lynch
Steve: Becky Lynch
Patrick: Natalya
Greg: Nikki Cross
PC: Bayley
Ninja Steve: Natalya
Platt: Sasha Banks
DPP: Ember Moon
Cook: Becky Lynch
Tony: Mandy Rose
Harry: Becky Lynch
Big Dave: Becky Lynch
Eric: Sasha Banks
Sasha Banks: 3
Becky Lynch: 5
Bayley: 2
Ember Moon: 1
Natalya: 2
Nikki Cross: 1
Mandy Rose: 1
Official Chairshot Pick: Becky Lynch
Humongous Wonder #8's Royal Battle
Aside from Matt Hardy's name for it and the documentary…this match is worthless. A mid carder will win, it will matter for maybe 2 months, and then we'll forget. Also, I changed my choice from what I said on Podcasts to avoid a 3 way tie, can't be having those.
Mathew: Dolph Ziggler
Weigell: Bray Wyatt
Andrew: Big Cass
Steve: Matt Hardy
Patrick: Matt Hardy
Greg: Curt Hawkins
PC: Bobby Lashley
Ninja Steve: Big Cass
Platt: Bobby Lashley
DPP: Matt Hardy
Cook: Dolph Ziggler
Tony: Dolph Ziggler
Harry: Curt Hawkins
Big Dave: Big Cass
Eric: Big Cass
Big Cass: 4
Dolph Ziggler: 3
Matt Hardy: 3
Bray Wyatt: 1
Curt Hawkins: 2
Bobby Lashley: 2
Official Chairshot Pick: Big Cass
Cruiserweight Title: Cedric Alexander vs Mustafa Ali
This is tough, both men go in as faces, both are given sympathetic reasons for wanting to "achieve their dream", so it's not an easy pick. Cedric is the uncrowned king who was robbed of his chance earlier this year because of Enzo drama. Sadly, from their match on Raw 2 weeks ago, no one cares about the Cruiserweights still, so I'm not expecting a lot of care from the crowd, even if this headlines the Kickoff show.
Mathew: Cedric Alexander
Weigell: Cedric Alexander
Andrew: Cedric Alexander
Steve: Mustafa Ali
Patrick: Cedric Alexander
Greg: Mustafa Ali
PC: Cedric Alexander
Ninja Steve: Cedric Alexander
Platt: Cedric Alexander
DPP: Cedric Alexander
Cook: Cedric Alexander
Tony: Mustafa Ali
Harry: Mustafa Ali
Big Dave: Cedric Alexander
Eric: Cedric Alexander
Cedric Alexander: 11
Mustafa Ali: 4
Official Chairshot Pick: Cedric Alexander
Raw Women's Title: Nia Jax vs Alexa Bliss
Well Alexa used and bullied Nia Jax, the perfect Mean Girls angle. Mickie James' involvement is a little suspect, but still, picking on the big girl and getting bullied puts Nia in a sympathetic role. Can't really have her lose with all of the 'Be a Star' campaign stuff.
Mathew: Nia Jax
Weigell: Nia Jax
Andrew: Nia Jax
Steve: Nia Jax
Patrick: Alexa Bliss
Greg: Alexa Bliss
PC: Nia Jax
Ninja Steve: Nia Jax
Platt: Alexa Bliss
DPP: Nia Jax
Cook: Nia Jax
Tony: Nia Jax
Harry: Nia Jax
Big Dave: Nia Jax
Eric: Alexa Bliss
Nia Jax: 11
Alexa Bliss: 4
Official Chairshot Pick: Nia Jax
US Championship 4 Way: Rusev vs Randy Orton vs Jinder Mahal vs Bobby Roode
It's RUUUSSSEEV DDAAAAAYYYYY!!! Oh, there are 3 other people in this match? No, I refuse to accept that. Rusev all day, all match, all wins, then we celebrate.
Mathew: Jinder Mahal
Weigell: Rusev
Andrew: Rusev
Steve: Bobby Roode
Patrick: Rusev
Greg: Rusev
PC: Bobby Roode
Ninja Steve: Randy Orton
Platt: Rusev
DPP: Jinder Mahal
Cook: Jinder Mahal
Tony: Rusev
Harry: Rusev
Big Dave: Jinder Mahal
Eric: Jinder Mahal
Rusev: 7
Jinder Mahal: 5
Bobby Roode: 2
Randy Orton: 1
Official Chairshot Pick: Rusev
Smackdown Tag Team Titles: Bludgeon Brothers vs New Day vs The Usos
We've got two of the best tag teams in WWE, pitted in a battle against the big monster team. Bludgeon Brothers have killed everyone, ruined a possible match of the year at Fastlane and have been looking very dominant. Maybe the Brothers have looked too strong and that's a downfall, but it should be brutal, and Triple Threats are No DQ anyway, so weapons could be the equalizers.
Mathew: The Usos
Weigell: The Usos
Andrew: Bludgeon Brothers
Steve: Bludgeon Brothers
Patrick: Bludgeon Brothers
Greg: New Day
PC: Bludgeon Brothers
Ninja Steve: The Usos
Platt: Bludgeon Brothers
DPP: Bludgeon Brothers
Cook: The Usos
Tony: The Usos
Harry: New Day
Big Dave: The Usos
Eric: Bludgeon Brothers
The Usos: 6
Bludgeon Brothers: 7
New Day: 2
Official Chairshot Pick: Bludgeon Brothers
Intercontinental Championship: The Miz vs Seth Rollins vs Finn Balor
This is a match that many feel was spoiled with the two better workers wrestling each other twice in 4 weeks in 1 on 1 matches. Miz will add a nice old school heel dynamic, but this is interesting. Can Miz retain and get one step closer to the overall days record of being IC champion? Will Seth Rollins become a Grand Slam Champion? Can Finn Balor finally get his career back on the tracks after returning from injury a year ago?
Mathew: Finn Balor
Weigell: The Miz
Andrew: The Miz
Steve: Seth Rollins
Patrick: Finn Balor
Greg: Finn Balor
PC: The Miz
Ninja Steve: The Miz
Platt: The Miz
DPP: Seth Rollins
Cook: The Miz
Tony: Finn Balor
Harry: The Miz
Big Dave: Finn Balor
Eric: The Miz
Finn Balor: 5
The Miz: 8
Seth Rollins: 2
Official Chairshot Pick: The Miz
SPECULATIVE: Undertaker vs John Cena
Even casual fans know the narrative here. Cena is desperate for a match, so he calls out the Dead Man. When the Dead Man doesn't answer, then he starts insulting his character and pleading for an answer one way or the other. This desperate side of Cena is not a good look on him, it's a man facing his own mortality, at the showcase of the Immortals, trying to leverage the most iconic Immortal, for one more taste of the spotlight.
Mathew: Undertaker
Weigell: Undertaker
Andrew: No Match
Steve: Undertaker
Greg: No Match
Patrick: No Match
PC: Undertaker
Ninja Steve: Undertaker
Platt: No Match
DPP: No Match
Cook: No Match
Tony: Undertaker
Harry: Undertaker
Big Dave: No Match
Eric: Undertaker
Match – Undertaker Wins: 8
No Match – 7
Official Chairshot Pick: Match – Undertaker Wins
Daniel Bryan & Shane McMahon vs Kevin Owens & Sami Zayn
The other Loser Leaves Town match, and it's equally as conflicting. Daniel Bryan's return is hard to disregard as a good chance to have a victorious moment, but then the disappointment of Bryan coming back just to lose or be betrayed, would be equally as poignant. Even though the voting is lopsided, this match has possibility to go either way.
Mathew: Kevin & Sami
Weigell: Daniel Bryan & Shane
Andrew: Kevin & Sami
Steve: Kevin & Sami
Patrick: Kevin & Sami
Greg: Kevin & Sami
PC: Kevin & Sami
Ninja Steve: Kevin & Sami
Platt: Kevin & Sami
DPP: Kevin & Sami
Cook: Daniel Bryan & Shane
Tony: Kevin & Sami
Harry: Kevin & Sami
Big Dave: Kevin & Sami
Eric: Kevin & Sami
Kevin & Sami: 13
Bryan & Shane: 2
Official Chairshot Pick: Kevin & Sami
Raw Tag Team Titles: Braun & Partner vs The Bar
So this makes you wonder. If Braun picks a pathetic partner, it makes the whole tag division look like garbage. If Braun picks a comparable returning star, then that opens up a betrayal angle, or also makes you wonder who they heck could beat two monsters. With all that, this match is very dangerous, and WWE could be playing a weird game of chicken between what could be a cool moment, and what will be awkward writing here on out.
Mathew: Braun & Partner
Weigell: Braun & Partner
Andrew: Braun & Partner
Steve: Braun & Partner
Patrick: Braun & Partner
Greg: Braun & Partner
PC: The Bar
Ninja Steve: Braun & Partner
Platt: Braun & Partner
DPP: The Bar
Cook: Braun & Partner
Tony: Braun & Partner
Harry: Braun & Partner
Big Dave: Braun & Partner
Eric: The Bar
Braun & Partner: 12
The Bar: 3
Official Chairshot Pick: Braun & Partner
Smackdown Women's Title: Charlotte vs Asuka
Our lone wolf Greg Demarco, picked the angle that most of us see clearly, but are just hoping against. Asuka's streak, ability and mystique are what makes her at the moment, but Charlotte is a Flair, and she's already one of the most decorated Women's Champions in WWE history. So the only Women's Grand Slam Champion (NXT, Divas, Raw & Smackdown) vs the undefeated Empress. Should be fun.
Mathew: Asuka
Weigell: Asuka
Andrew: Asuka
Steve: Asuka
Patrick: Asuka
Greg: Charlotte
PC: Asuka
Ninja Steve: Asuka
Platt: Asuka
DPP: Asuka
Cook: Asuka
Tony: Asuka
Harry: Asuka
Big Dave: Asuka
Eric: Asuka
Asuka: 14
Charlotte: 1
Official Chairshot Pick: Asuka
Ronda Rousey & Kurt Angle vs Triple H & Stephanie McMahon
We have a lone wolf here too…our Commissioner of Chairshot Radio, PC Tunney. I don't know, maybe he's drunk? Ronda is a huge deal, being put in a match to allow for headlines and press clippings. If he ends up being right, good on him. But it's hard to believe this doesn't end in Ronda trying to tear off Stephanie's arm.
Mathew: Ronda & Kurt
Weigell: Ronda & Kurt
Andrew: Ronda & Kurt
Steve: Ronda & Kurt
Patrick: Ronda & Kurt
Greg: Ronda & Kurt
PC: Stephanie & HHH
Ninja Steve: Ronda & Kurt
Platt: Ronda & Kurt
DPP: Ronda & Kurt
Cook: Ronda & Kurt
Tony: Ronda & Kurt
Harry: Ronda & Kurt
Big Dave: Ronda & Kurt
Eric: Ronda & Kurt
Ronda & Kurt: 14
Stephanie & HHH: 1
Official Chairshot Pick: Ronda & Kurt
WWE Heavyweight Championship: AJ Styles vs Shinsuke Nakamura
The Wrestle Kingdom 10 rematch the IWC has been anticipating since Money in the Bank. There's really nothing more to be said than, two fairly over babyfaces, that work well in the ring and whoever wins, sends the crowd home happy. This should be special regardless of Meltzer rating (only Snowflakes matter).
Mathew: Shinsuke Nakamura
Weigell: Shinsuke Nakamura
Andrew: Shinsuke Nakamura
Steve: Shinsuke Nakamura
Patrick: AJ Styles
Greg: AJ Styles
PC: AJ Styles
Ninja Steve: Shinsuke Nakamura
Platt: Shinsuke Nakamura
DPP: Shinsuke Nakamura
Cook: Shinsuke Nakamura
Tony: AJ Styles
Harry: AJ Styles
Big Dave: AJ Styles
Eric: Shinsuke Nakamura
AJ Styles: 6
Shinsuke Nakamura: 9
Official Chairshot Pick: Shinsuke Nakamura
Universal Title: Brock Lesnar vs Roman Reigns
The Samoan Sex Machine vs Lesnar has been expected since last year. This has been on a crash course, and only smarks who like to be contrarian will say it hasn't been built well. Reigns has been received more positively because the overall disdain for Lesnar barely being around is finally outweighing his "special attraction" status. Time to crown a new champion.
Mathew: Roman Reigns
Weigell: Roman Reigns
Andrew: Roman Reigns
Steve: Roman Reigns
Patrick: Roman Reigns
Greg: Roman Reigns
PC: Roman Reigns
Ninja Steve: Roman Reigns
Platt: Roman Reigns
DPP: Roman Reigns
Cook: Roman Reigns
Tony: Roman Reigns
Harry: Roman Reigns
Big Dave: Roman Reigns
Eric: Roman Reigns
Official Chairshot Pick: Roman Reigns (Unanimous)
AJ's Thoughts: Five Potential Returns
With Trips in charge and already starting to bring back some people that didn't work in Vince's picture, AJ got an idea. Who else could we see on the horizon radar?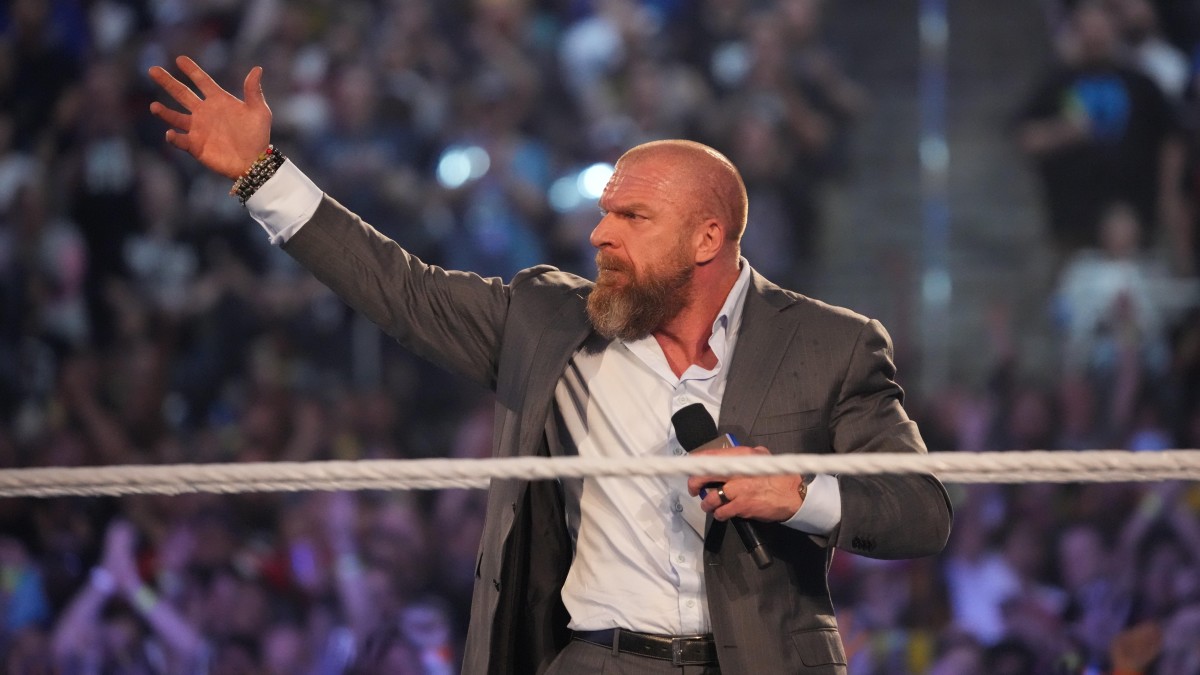 With Trips in charge and already starting to bring back some people that didn't work in Vince's picture, AJ got an idea. Who else could we see on the horizon radar?
With everything going on with WWE, the one thing we have all been hyped about are all of these returns. Dakota Kai made her return at SummerSlam alongside Io and Bayley and now on last SmackDown, Karrion Kross and Scarlett made their returns in a big way against Drew McIntyre and showed the Hourglass to The Bloodline.
With all of that, there have been things in the pipeline saying Triple H's foot isn't off the pedal so these are 5 returns from either NXT, main roster or even Try-Outs that I would love to see happen with the new regime.
1. Johnny Gargano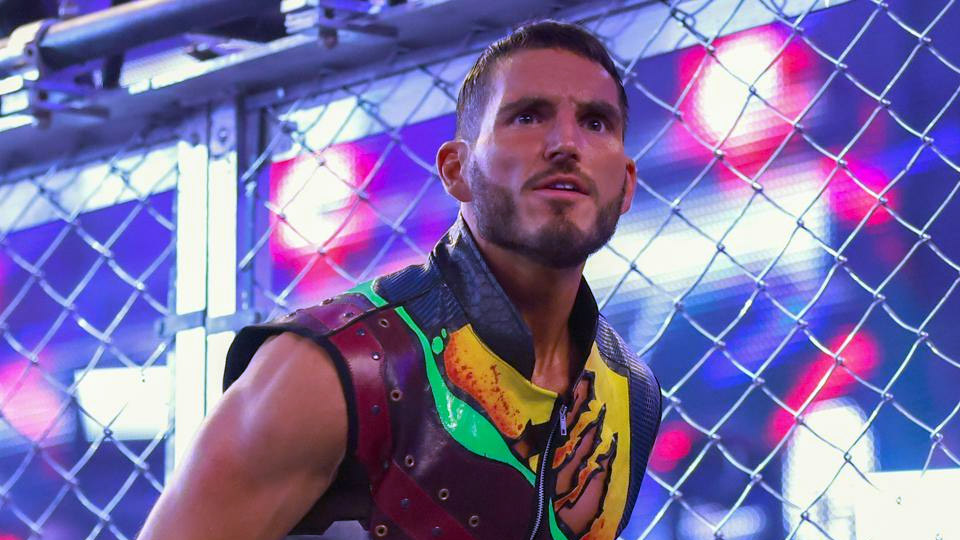 Now this is a name that people have been saying, "Maybe Impact or MLW" but, what about a return? Gargano didn't renew his contract, most likely to be with his family which is a valid and amazing reason, will never disrespect that. If he were to return, there would be a handful of great reasons. Maybe a singles run with the Intercontinental or United States but with Ciampa getting limelight in the main roster from RAW, what if we get a tag team reunion?
WWE is hurting for Tag Teams and what better than to scare off The Bloodline, loosen  the stranglehold of championships with some Do It Yourself action. DIY reunion could be amazing, especially with newer faces showing up to get championship aspirations like Kross and Ciampa. Want to break the hierarchy? Do It Yourself.
2. James Storm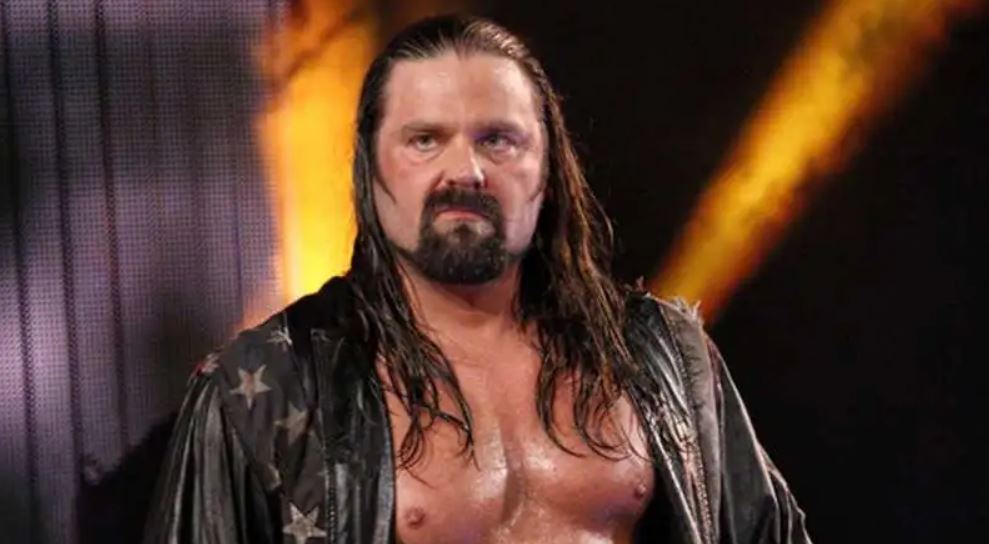 This one is a little bit weird and off. On one hand, who doesn't love the Tennessee Cowboy, Jimmy James Storm? On the other, he is 45 and getting some nagging injuries as of late. So why would I say Triple H should bring James Storm back and give him something for the main roster? One of the things I said for Gargano, we have a lack of something and The Usos might need to watch two things in the rearview.
Watch your Money and your Alcohol.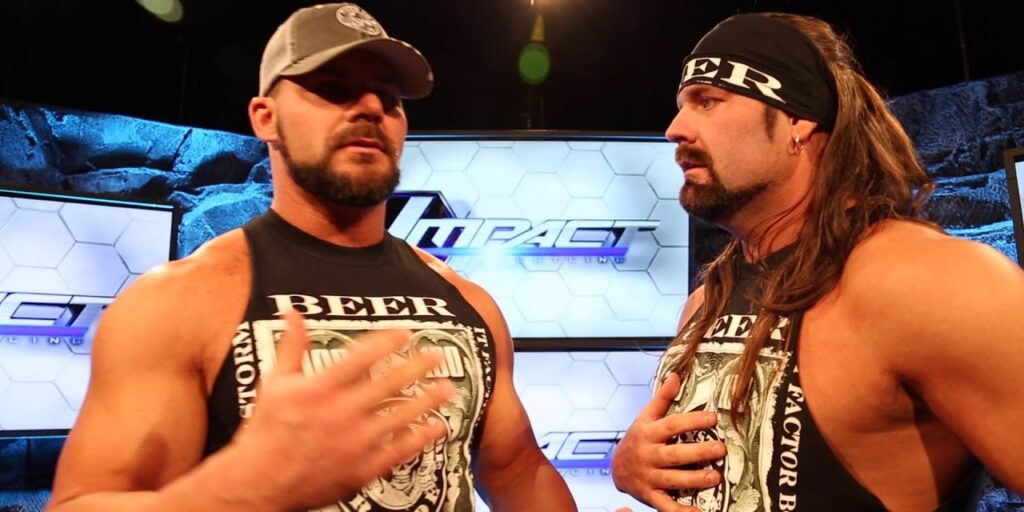 Beer Money showing up in WWE would be amazing in my personal opinion. The Bloodline jump Roode, someone in a hoodie or jacket comes up and jumps them to even the fight and as soon as one Uso remained in the ring, the figure goes down and the old stomping goes off and we hear "BEER…" and Roode looks around and gets hyped up and shouts, "…MONEY!"
3. Big Cass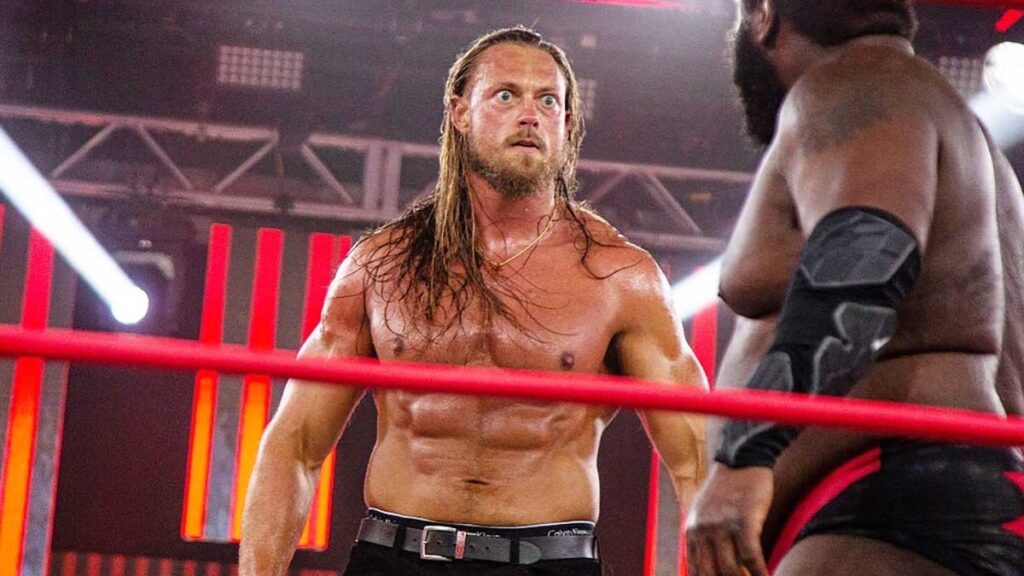 Since his departure from WWE, he has done something I have said since they split him off from Enzo. Take him through the Kevin Nash School of How To Big Man. ROH and Impact are great examples that he actually cleaned up and worked on what he has to do to be good in the ring. He can work the microphone, he can work the ring so we got a new big boy to take on the WWE once again.
Now I could have said Enzo and Cass to rejoin but, I'm sure the antics of Enzo will get Cass in deep water along with the fact that I already made two tag team predictions, we don't need another. Cass brings a lot to the table and was kind of unproven in WWE because he was just the big enforcer to the more charismatic Enzo. Give this man about six months in the ring and you have your next MASSIVE problem in the IC or US Championship scene or even more.
4. Bronson Reed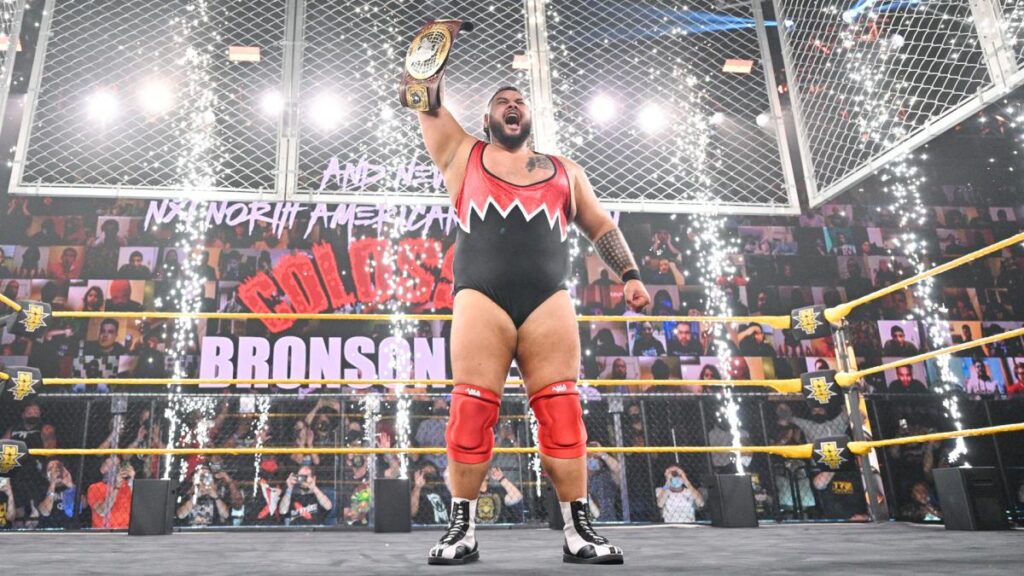 The big man from down under is a former NXT North American Champion. He looked to have a good push going with that championship but he got release. If you wonder where he went… he actually made a pit stop in Impact Wrestling as JONAH with the most fire theme song in recent history I swear… I will link the theme song and Trips… please. Get rights to this theme song. I will be a bigger Bronson Reed fan.
Bronson to me is the weird man in all of this but, I think with Triple H involved, he could get something going for him with a good singles champion run or a big threat to go through like a gatekeeper of sorts. Big boy with a great amount of athleticism? Can't really hate on that considering the last time we saw athletic bigger people were Keith Lee and… what was that one guy? Sherman Tank with a Ferrari Engine…?
5. Bray Wyatt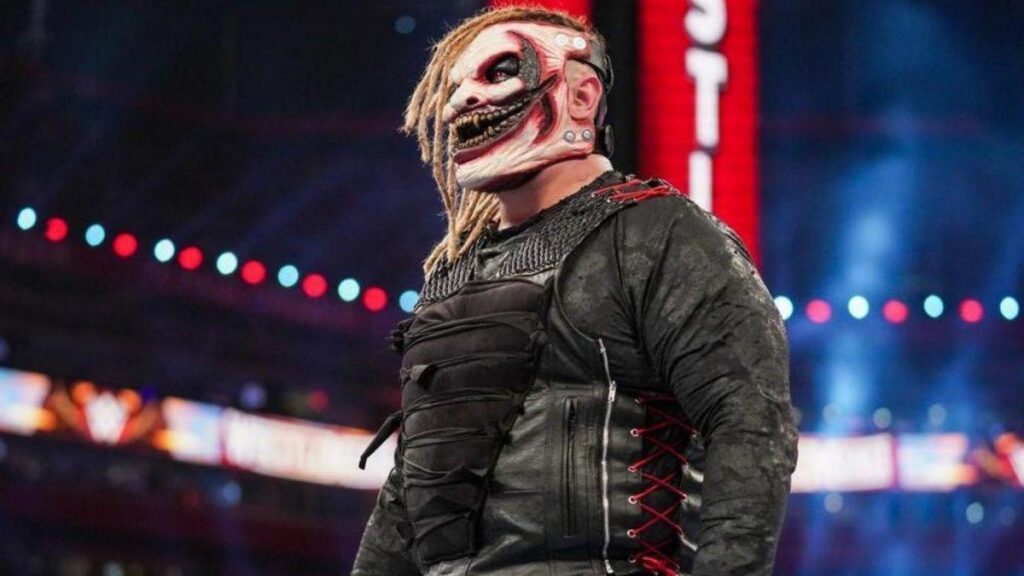 And the last one is the obvious one in all of this. Yes… we have Judgment Day as the somewhat supernatural dark group but we know the true successor of the supernatural and that is "The Eater of Worlds", "The Fiend" Bray Wyatt. This time around, I don't think we will get the Jekyl and Hyde, Mister Rogers gimmick. I believe this time around we get full darkness and mayhem. We get the darkness and the theory of reverting back to your prime.
To make a refresher… Miz went back to being the cocky narcissist after fighting The Fiend. Finn turned back to the Prince and much more. With guys like Edge returning, maybe we see the return of the Heel Ultimate Opportunist, maybe a Fiend fight with AJ Styles to get the TN-AJ perhaps. Possibilities are endless and with a great mind like Wyatt for character and execution, I think Hunter will pick up the phone and Let Him In.
– There are clearly others that I could say, or maybe even didn't think about, but hey, that's the Chairshot way of Always Using Your Head. Those are just five returns that could happen and hopefully you read this before RAW or SmackDown and who knows if I get any of these right, maybe I missed an obvious one or maybe we get a giant signing that nobody thought possible. Let me and all of Chairshot know!
King's Greatest Hits Of Jeff Hardy
As he battles his demons, Chris King looks at some more positive moments in Jeff Hardy's career!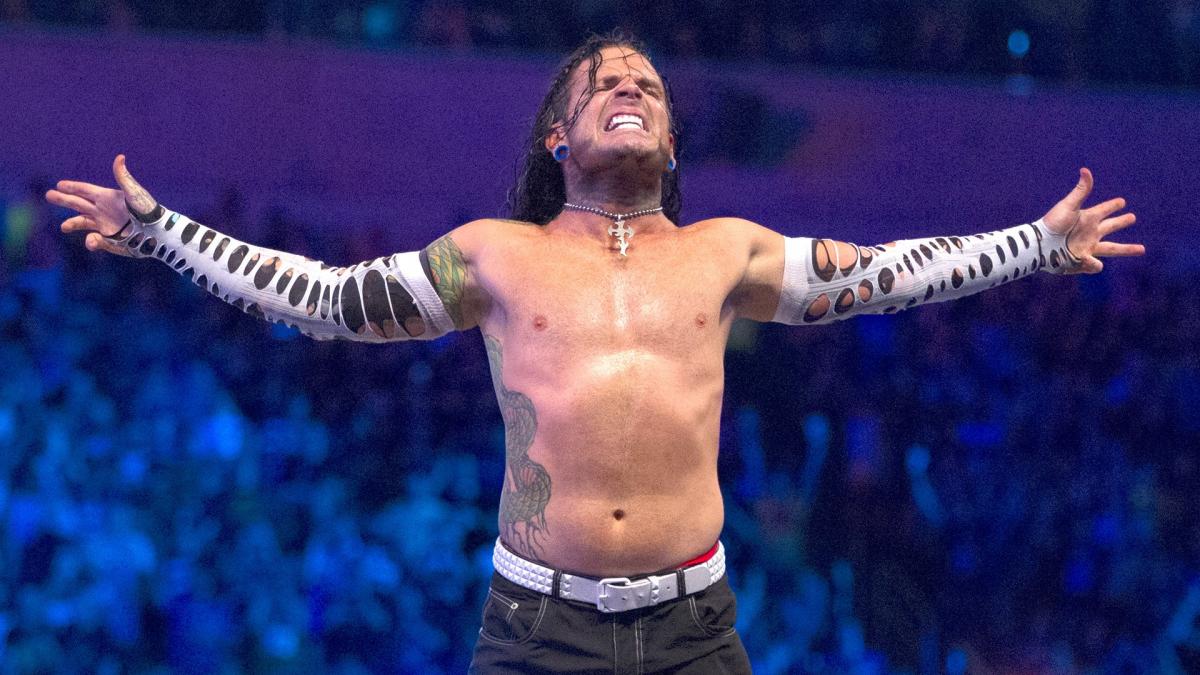 I'm sure by now you've heard the disturbing news that former WWE superstar and recent AEW signee Jeff Hardy, was arrested again for multiple charges including a DUI.  Hardy has had a hard and tragic road of recovery throughout the years in multiple wrestling promotions.
Not too long ago, Hardy walked out on WWE after they were rumored to have offered the former world champion to go to treatment for his substance abuse issues. Hardy refused and said that he was better but, as we saw the demons are still lurking and got the best of him again.
I have seen some nasty comments and even some distasteful memes about the AEW superstar and felt compelled to go against the grain. Instead of kicking a man when he's down, I'm going to put together a greatest hits for the "Charismatic Enigma."
Jeff Hardy & The TLC Match
Everyone can say that Shawn Michaels and Razor Ramon helped innovate the iconic ladder match and you are right, but Jeff Hardy and his death-defying stunts changed the concept of the match forever. The Hardy Boyz vs. The Dudley Boyz vs. Edge & Christian and their iconic TLC match should have their wing in the Hall of Fame. The risks all six superstars took for the adoration of the crowd could have ended all of their illustrious careers. In the words of Vince McMahon, It's such good shit!
Jeff Hardy Earns The Undertaker's Respect
On the July 1st, 2002 episode of Monday Night Raw, Hardy delivered the performance of a lifetime nearly winning the WWE Undisputed Championship from The Undertaker in an incredible ladder match. The young up-and-comer was faced with his greatest task yet, challenging for the most prestigious title in sports entertainment. Hardy showed that without a shadow of a doubt he deserved to be in the main event scene, but came within minutes of defeating Taker. At the time of the match, Hardy was still finding his footing as a singles competitor and earned the respect of the champion and legend.
Swanton Bomb From The Heavens
When I think of the daredevil Jeff Hardy, I can't help but think of this one crazy-as-hell stunt. At WWE One Night Stand 2008, Hardy faced off against the juggernaut Umaga in a falls count anywhere match. This match was so insane as both superstars fought into the parking lot. Hardy is one of the craziest and bravest superstars, hit a Swanton Bomb off a damn stage truck onto Umaga. It's one of the wildest things you'll ever see.
Hardy Wins The WWE Championship 
In 2008, Hardy finally made his way to the main event title picture alongside partner Triple H. HHH was Hardy's mentor in some sort of way which led to the daredevil achieving his lifelong dream of becoming WWE champion. At the 2008 Armageddon pay-per-view, Hardy would face HHH and longtime rival Edge in a triple-threat match for the title. In what was a great match between all three superstars, Hardy delivered a Swanton Bomb to Edge to win the illustrious championship.
Straight Edge Problems For Hardy
The following year, Hardy found himself in the way of young-up-and-comer CM Punk who is looking to make an example out of him. Punk had won the Money in the Bank briefcase for the second year in a row and took advantage of Hardy to win the world title. What started as mutual respect between both superstars changed drastically, when Punk started throwing jabs at Hardy for his drug and substance abuse real-life issues. Punk would form his infamous stable known as the Straight Edge Society. This is a very underrated feud and you should go back and watch it in its entirety. The promos are gold.
The Hardy Boyz Return To WWE
Both Matt and Jeff Hardy found success in multiple other wrestling promotions including Ring of Honor, and TNA during their time away from WWE. Both brothers were struggling with their vices and made poor life choices but straightened up their act over the years. In 2017, the Hardy Boyz would face longtime rivals The Young Bucks in ROH. The following night the adored tag team would make their incredible return to WWE at WrestleMania 33. Matt and Jeff would be named the final team in the Fatal 4-way ladder match for the Raw Tag Team Championships. The pop these two received was insane and very much deserved. They would go on to win the match and win the titles to capitalize on their momentum.
Jeffery Nero Hardy Makes AEW Debut
From 2017-to 2022 Jeff Hardy would find himself pigeonholed in the mid-card title picture. He would have feuds with a plethora of superstars including Samoa Joe, and Randy Orton. Orton and Hardy had a nasty Hell in a Cell match back in 2018. Earlier this year, Hardy was seen running around after the 24/7 Championship, which was disappointing to see. After being genuinely unhappy in WWE, Hardy would make his AEW debut on the March 9th episode of AEW Dynamite. Hardy would come to the aid of his brother and longtime partner.
This week news broke that Hardy had been arrested for multiple charges including a DUI. While it's easy to beat a man while he's down, how about we uplift and try to encourage him to get the help he needs.
As a longtime wrestling fan, I have the utmost respect for Hardy and wish him the best of luck in his battle with addiction.