ROH "Steel City Excellence" Results 4/14/18 *SPOILERS*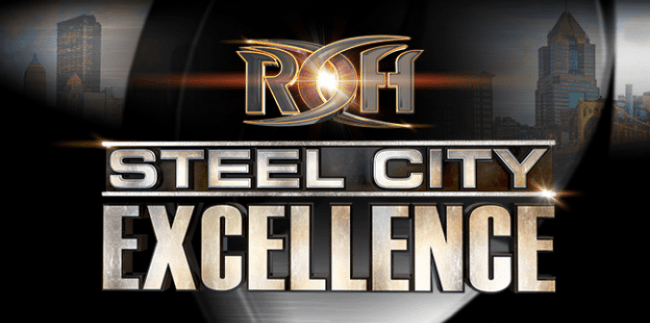 ROH "Steel City Excellence" Results 4/14/18 *SPOILERS*
Chuckie T defeated Josh Woods via pinfall.
Bully Ray came out and cut a heel promo, basically just reiterated what he said at Supercard of Honor. He called out Joe Koff at the end of it. Received a mixed reaction.
Coast to Coast defeated Beer City Bruiser and Brian Milonas
Sumie Sakai defeated Stella Gray via pinfall to retain the Women of Honor Title. Sumie got a decent pop. After the match, Jenny Rose, who was on commentary, demanded a title shot.
Silas Young defeated Flip Gordon via pinfall to retain the ROH TV Title. Solid match, very complimentary styles. Silas's big edge in experience was played up as the difference.
Jonathan Gresham defeated Will Ferrara via pinfall. After the match, Rhett Titus came in to beat down Gresham and the MCMG made the save of their old Search and Destroy partner.
Shane Taylor defeated Ryan Nova via TKO. This was a total squash match, which was stopped by the ref about a minute in after multiple chokeslams. Taylor stayed by the timekeepers table for the next match.
The Kingdom defeated Dalton Castle and The Boys via pinfall. The Kingdom came out with the six-man tag belts they stole at Supercard of Honor. Christopher Daniels attempted to take them back during the match, but Shane Taylor stopped him, having apparently been paid off by Kingdom. A fun match with a healthy dose of comedy from Dalton and the Boys. It was pretty clear that Taven is being set up for a title shot.
Tanile Dashwood came out to cut a promo, received a strong pop from the crowd. Said she was disappointed in herself for not winning the WOH tournament and is on a mission to win the WOH Title, lead the division, and help continue the women's wrestling revolution. She ended by saying she's found a home in ROH.
The Young Bucks defeated The Briscoes via DQ. The Briscoes retain the ROH Tag Titles. Match of the night! Classic tag formula as the Briscoes controlled the pace with flashes of offense from the Bucks mixed in. Matt kicked out of the Jay Driller to a big reaction. The Bucks gained the advantage and were about to hit the Meltzer Driver when Mark hit Nick with a chair and Todd Sinclair called for the bell. The Briscoes proceeded to beat the ever living piss outta the Bucks, including superplexing Matt onto a pile of chairs. Bullet Club (and Flip) tried to make the save, but their efforts were scattered and poorly coordinated and the Briscoes had little trouble fending them off. The Briscoes walked away from the carnage to some serious heat.
Jenny Rose defeated Brandi Rhodes via pinfall. Jenny got some heat when she was announced as being from Philly, since the Pens are in the middle of a series with the Flyers. Brandi came down to the ring with Bernard the Business Bear, who of course took a bump half way through the match.
Jay Lethal defeated Punishment Martinez via pinfall. Lethal put on an absolute clinic, hitting seven(!) suicide dives in a row to start the match, and showed great psychology throughout. Martinez sold a knee injury, which was well worked in several spots. The crowd was really into Lethal, who he edged out Dalton as the most over face outside Bullet Club.
Kelly Klein defeated Madison Rayne via pinfall.
A match between a local guy and a jobber ended with Bully Ray interfering and beating them both up. Bully started cutting another heel promo when Cheeseburger showed up to big pop. Cheeseburger got in Bully's face and called him a "piece of shit," which earned him chokeslam from Bully. Joe Koff came out and fired Bully as the "enforcer," and Bully countered by saying he is coming out of retirement.
The Motor City Machine Guns defeated The Dawgs via pinfall.
Cody, Marty Scurll and Hangman Page defeated "SoCal Uncensored" Christopher Daniels, Frankie Kazarian, and Scorpio Sky in a non-title match via pinfall. Hangman came out to the Bullet Club theme, while Scurll and Cody came out to their own music. Scurll got the biggest pop of the night. This was typical fun, fast, lucha-style six-man with some crazy high spots. Page got the pin on Kazarian (I think) after hitting Rite of Passage (he hit a double buckshot lariat and his running shooting star press from the apron earlier in the match). Some tension was played up between Scurll and Cody, with Scurll accidentally hitting Cody with the umbrella. The two feigned fighting before hugging it out. I'm guessing the episode will end before they reconcile to heighten the Bullet Club drama.
To close the show, Cody took the mic to thank the fans and invited the rest of Bullet Club (and Flip) into the ring for the typical shenanigans. Marty ended the night by singing Backstreet Boys. Stupid fun!
Credit: PWPonderings/ProWrestling.net
Flaming Pearl Oracles: Injuries, Event Eesults
OWE news and results and so much more!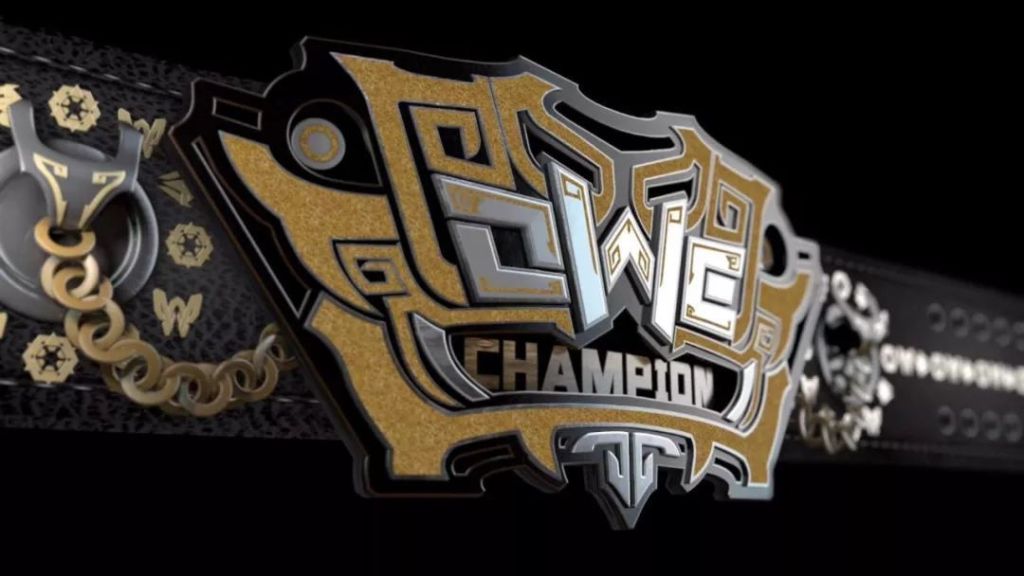 Shawn checks in with results and news from the Asian Pacific!
The Asian promotions have yet to provide match results from event from last Sunday.  I will provide the results that I do have following the major news of the week.
OWE
The week began with the news of Strongheart leader Cima's injury, he was released from the hospital the same morning he entered.  It has been confirmed the injury was a dislocated shoulder. It is great news and currently CIMA is still scheduled for the May 25th All Elite Wrestling event Double or Nothing in Las Vegas.
On the final evening (3 April 19) of the Osaka tournament, a second injury occurred and is more serious in nature.  Strongheart member Takehiro Yamamura was taking part in a tag team match at the time when the young Japanese talent collapsed in the ring.  Though he was conscious, Yamamura was unable to move.  The match was immediately cancelled and paramedics eventually carried Takehiro to an ambulance.
Initial tests failed to discover any abnormalities, although no further information regarding the injury has been revealed.  Yamamura was released from the hospital on Saturday morning.  In a tweet, the young Strongheart commented "Thank You very much for your concern, I am deeply touched by the amount of support by the fans.  Although the future is undecided, I will strive to live a normal life first." which indicates a serious problem which places his career in jeopardy.
Note: The Chairshot staff wishes this wonderful person and performer a quick recovery.
Results
Gatoh Move Pro Wrestling (Thailand) 
Hyde vs Earth –

Winer: Earth with Cross Armbreaker

Johnathan Johnson vs P-Nutz –

Winner: P-Nutz with Axe Bomber

Shivam (debut) vs Hideo vs Paksa –

Winner: No Contest; All were disqualified.
Handicap Match: Moth vs Blue Lotus & Jibzy – Winner: Moth with roll-over pin press lotus.  Jizby attacked Blue Lotus prior to leaving the match and giving Moth the victory

Dr.Gore vs Emi Sakura –

Winner: Sakura wins with a masterful cradle
Triple Threat: Thai Golem (Champion) vs Takanashi vs Ek Baki – Winner: Takanashi with takatonic.
Riot City Wrestling (Australia): Mega Slam
Strength Cup Quarter final results
Kurt Baron def Steve Miller (group a)

Dean Brady def James Kray (group b)

Cadie Tre def Tony Toro (group c)

Rocky Monero def Chris Baso (group D)

RCW Tag Team Title match: Champions Nick and Jeff Armstrong lost to 'Gods and Monsters' Matt Grimm Basso & Brodie Marshall by DQ.
Singles Match: Kit Condor def Bulldog Taurino
Women's match" Miki Fortune vs Savannah Summers Double Countout.
New Taiwan Wrestling vs Oriental Wrestling Entertainment:  All Out War
Gao Jingjia, Scorpion, Black Blue Sky (OWE) def Saka, Flash Flame, Blade White (NTW)
Tag Team (NTW) Zhu Chong, (unk) def Hibiscus Mii, Jade (OWE)
Zhao Yilong/Jingjia/Hyper streak (OWE) def HAKKA, AXE, GAIA HOX (NTW)
Tag Team; Agni, doo (NTW) def Buffa, Happy Ghost Yang Hao (OWE)
Tag Team; Achilles Bēn/Fan Hewei (OWE) def Bear Bear, Froschy (NTW)
Tag Team; Porco/sky (NTW) def Hengha (Xiong Zhiyu/"Mongolian Warrior" Wulijimuren) (OWE)
Tag Team; Tajiriè/Wáng Kazuya (NTW) def T-hawk/Lindaman (OWE)
Wolf King/CIMA (OWE) def The Joker/A-YONG-GO (NTW)

The Joker attacked A-Yong-Go after the match and challenged his belt.
NOTE; This match occured prior to Cima's injury

OWE continues to experience problems with Visa applications and as a result scheduled participants may change without notice.
Malaysia Pro Wrestling;  Event Redemption
Serigala/Mike Su (MKW) def Feral Alliance (Harry Ray/Furious Faizal)
Triple Threat match for the Asian Wrestling Grand Championship NEW AWGC Champion Smart Dave def Shaukat and Ronald Li.
Australian Wrestling Federation; EVENT; SUPANOVA (Day 1)
DNA defeated Shane Saw & Xavier Black to retain the AWF Tag Team Championship
Chris Rukker defeated DCT. DCT after the match set an open challenge to any wrestler in Melbourne to face him at 2pm
DNA defeated Jayson Krash & Zane Zodiac to retain the AWF Tag Team Championship
Dr. Gore w Krackerjak defeated DCT
Chris Rukker defeated Chris Trance
El Technico defeated Joey Eclipse
Flaming Pearl Oracles: Event Results and Schedules
Welcome everyone to Flaming Pearl Oracles!  This will be the article discussing future events and match results through out Asia.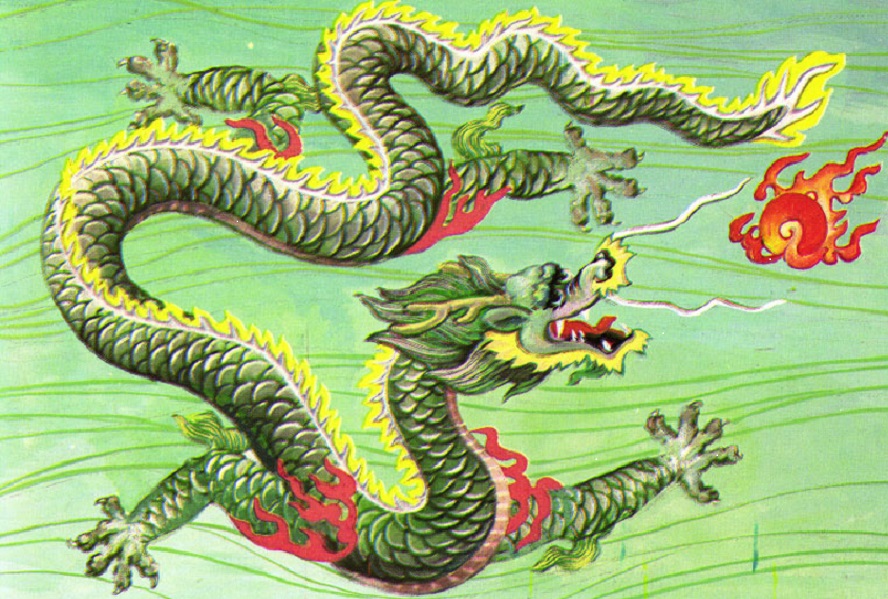 Welcome everyone to Flaming Pearl Oracles!  This will be the article discussing future events and match results through out Asia.
Before I begin, know that Asian and many in the Pacific do not provide results like you are accustomed to.  First, the promotions do not provide complete results, rather only one or two matches.  Secondly, unless you watch the matches (a few promotions are on 'Nothing Else on TV' livestream) you will not be provided details regarding how a match took place.
Finally, many of their articles are more advertisement than substance.  I will work to get as much information as I can to provide you the fullest account possible.
Event Results March 15-20

World Series Wrestling Championships.  Melbourne Australia

17 March 19;

(Progress Women's Champion) Jordyn Grace (PWR) defeated Joey Ryan (yes that Joey Ryan) to become the first World Series Wrestling Champion (WSW).

Emi Sakura (SPW) defeated Crystal (PWR)

WSW tag team title (Brody King/Marty Scurll) defeated Brian Cage/Adam Brooks with Flip Gordon.  The victory makes Villain Enterprise the new WSW tag team champions.

Melbourne Championship Wrestling (MCW)

17 March 19; Clash of Titans

JK Mo

ody (The Antidote) pinned Taylor King (The Child Star) with the Syringe Driver.

(Loverboy)

Lochy Hendricks placed Fun Time Phil in the grapevine ankle lock submission hold.  Phil refused to submit, but valet Aria threw a towel into the ring, thus ending the match.  

This match determined whether Phil's valet Aria would be forced to leave MCW. In exchange for allowing Aria to remain in MCW, Phil became the first in the loverboy's 'kiss my ass' club.

Robbie Eagles defeated

(Smashmouth)Ritchie Taylor defeated Taylor by submission.

The Brat Pack defeated The LAW

(Dowie James and Adam Brooks)

(c) in a TLC Match to win the MCW Tag Team Championships.  

DCT pinned Mike Burr:  With the

'knee of DCT'.

Avary pinned Indi Hartwell to win the triple threat match with KellyAnne.

 Avary hit the "Daddy Issues" cradle DDT.

Belt vs Belt Championship match• Slex (Inter Commonwealth Championship) pinned Gino Gambino (MCW World Heavyweight Championship).  Slex hit the Slexecution for the win.
Singapore Professional Wrestling (SPW) Event

17 March 19;

Queen of Asia Champion

Riho defeats Makoto

 This championship match is a tribute to Emi Sakura as both ladies were trained by this Japanese legend.

SPW announced that co-founder and top wrestler Andrew 'The Statement' Tang will be representing Gato Move Professional Wrestling while touring Japan.

Malaysia Pro Wrestling (MyPW);  

17 March 2019 Wrestle Nation

Greg Glorious won the 20 man battle royale

19 March Philippine Wrestling Revolution (PWR) Path of Gold Championship 2019

PWR Champion Ralph Imabayashi

defeated

former partner Rederick Mahaba.  The champion placed Mahaba in the crossbow arm lock submission hold until the challenger lost consciousness.  Throughout the match, the champion expressed regret at facing his friend.

NOTE: Following the victory, the Ralph Imabayashi spoke to the audience "I don't want to be champion anymore." then challenged the future victor of the 'Path of Gold' to defeat the champion at Wrevolution X.  

'Light Bringer' Trabajador Quatro won the tournament; giving him the choice of what champion to challenge at Wrevolution X.

Title match Ralph Imabayashi © vs Trabajador Quatro.

19 March;  New Horizons Pro Wrestling (NHPW) Perth Australia

At Battle of Honor, Aaron O'Malley upset submission victory over King Shahil.
Following the match O'Malley attacked a downed Shahil. Shahil's injury will make him unable to compete in next month's main event,

 Scheduled Events

PWR

April 28, 2019 Destino IV

Destino IV match 5 vs 5; QUATRO, Naughty Boys (Evan Carleaux, Trian Dela Torre), Kapitan Tutan, and valet Jhemherlhynn vs. Kampeon, Ralph Imabayashi, PWR Tag Team Champions The YOLO Twins, and the Kakai Bros

Wrevolution X (Date Unknown)

NHPW Fallout;

23 MARCH NHPW Fallout

NHPW Title match: Aaron O'Malley vs Johnny Hardway
Hair vs. Career: Rogan Karguis vs. London Hargreaves
AOF Championship: "The Don" Michael Morleone vs. Julian Ward – Pro Wrestler

Riot City Wrestling Australia:

23 March 19; Strength Cup tournament Quarter finals

Kurt Baron vs Steve Miller (group A)

Dean Brady vs James Kray  (group B)

Cadie Tre vs Tony Toro       (group C)

Rocky Menero vs Chris Basso (group D)

27 April 19; Strength Cup Tournament Semi Finals

Winner (group A) vs Winner (group B)
Winner (group C) vs Winner (group D)
Winner 1 (A/B)  vs  Winner 2 (C/D)
Winner receives a RCW Title shot

NTW and OWE

30 March 19 Doubles Champion Defense War.  NTW vs OWE

A-Yong-go, the Joker (King group) v. S CIMA, LO (Challenger group)
Sky, porco (NTW) v.s. Hengha (OWE)- NOTE; FUNNEST MATCH to Watch.
Women's match;  Zhu Shung vs Hibiscus Mii  NOTE; This will be a great women's match.
Top Tag team; È wáng kazuya/Tajiri (NTW)  vs. lindaman/T-Hawk (OWE)

Redemption event  (Singapore Pro Wrestling (SPW), Malaysian Pro Wrestling (MPW), Philippine Wrestling Revolution (PWR))

30 March 19

Title Match; MYPW Champion Gotham vs Greg Glorious.
Triple Threat Title match; (Asian Wrestling Grand Championship Jr. Heavyweight)  Shaukat (MYPW) vs Smart Dave (HKWF) vs Ronald (HKWF)
Women's match  Legendary Emi Sakura (GMPW) vs Nor Phoenix Diana (MYPW)
Tag Team Match; Glitched Tony Abel/Mad Scholar vs Jaki G/Yusri
SPW vs PWR;  'The Statement' Andrew Tang (SPW) vs Ken Warren (PWR)

Gatoh Move Pro Wrestling;

March 24th

Exhibition Match Set 1 LIFT 3 minutes;  Hyde vs Earth

Single Match Set 1 for 10 minutes.  Johnathan Johnson vs P-Nutz

Triple Threat Match Set 1 Lift 15 minutes (Shivam's debut match)  Shivam vs Hideo vs force

SPECIAL SINGLE MATCH 1 Round 10 minutes.  Dr.Gore vs Emi Sakura

Tag Team Match Set 1 Lift 15 minutes (Drew's debut match)  Blick Drewz & Moth vs Blue Lotus & Jibzy

SPECIAL 3-way match. Set 1 for 15 minutes.   Thai Golem vs Ek Baki vs Masa Takanashi

22 March Emi Sakura vs Blue Nomi (Mikoto Akeno) Kiba Japan