SAnitY To WWE Smackdown Isn't Special Without Nikki Cross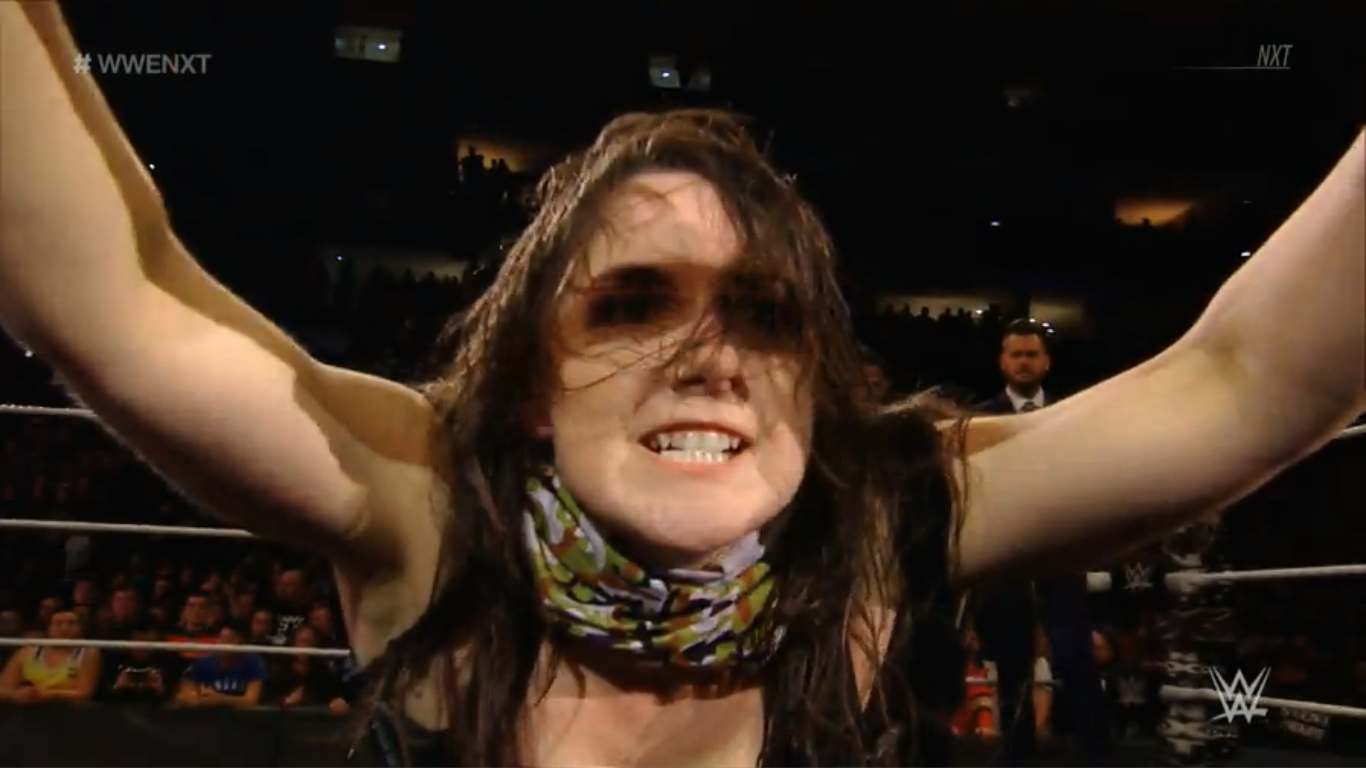 The WWE's (apparently) annual superstar shakeup went down earlier this week, and both Monday Night Raw and SmackDown Live! was chock full of surprise returns and shocking debuts. From Drew McIntyre showing up alongside Dolph Ziggler on the red brand to Samoa Joe taking the blue brand by storm, it was a fun way to finally wind down after the road to WrestleMania and the Show of Shows itself.
It has been assumed for months now that SAnitY would be called up from NXT following the Showcase of the Immortals, and those assumptions proved to be true. While the stable hasn't physically debuted yet, they were given a vignette on SmackDown, teasing their eventual appearance on the show.
It doesn't take a particularly astute observer to notice that someone is missing from the group. While Killian Dain, Alexander Wolfe and Eric Young are all advertised, Nikki Cross is nowhere to be found.
Which is a shame, because she's a huge reason for what makes the group tick in the first place.
Without Nikki Cross, SAnitY is just three angry dudes promising to bring "chaos" to Tuesday nights. Gee, where have we seen that before? The Shield reunion was derailed by a series of unfortunate events, but we're just a few months removed from being reminded of the destruction that trio caused upon arrival.
The existence of one three-man stable obviously doesn't mean another can't join the fray as well, but is there even enough of a difference between SAnitY's schtick and what the Bludgeon Brothers have been bringing to the table on a weekly basis since their debut?
A warning for @WWEUsos? #SDLive #BludgeonBrothers pic.twitter.com/e0YKfH8WYT

— WWE Universe (@WWEUniverse) April 11, 2018
Remember, we saw similar vignettes building up Harper and Rowen as men who existed simply to watch the world burn. Their verbiage was a bit less direct, sure. But at the most basic of levels, SAnitY and the Bludgeon Brothers both seem to desire the same things. A fact that will be much tougher to hide on a two-hour show.
Young is a strong promo, but can his words differentiate SAnitY from Harper and Rowen on the main roster with a crowd that might not be familiar with their NXT work? Time and time again, we've seen that what happens on the yellow and black brand rarely translates or matters on Monday or Tuesday.
What makes SAnitY special?
The answer to that question prior to that vignette airing was Nikki Cross, without question.
Her kinetic energy radiated from the ring as she bounced off of Wolfe and jumped onto Dain's back while Young delivered his cryptic promos. Watching this 5-foot-2, 118-pound cannon ball ricochet from ring rope to ring rope while her (much) larger counterparts trodded along was a huge part of the group's appeal.
Cross comes across as out-of-this-world crazy as she bites into the ring ropes and laughs vindictively as her brothers in arms raise hell in the ring. Without her in the mix, SAnitY runs a very real risk of simply becoming the Wyatt Brothers part deux. The WWE has never really known what to do with Bray Wyatt and his over-the-top but incredible promo abilities.
Why should we have faith that they'll be able to get Eric Young and the rest of SAnitY right? There's no denying that all three of these guys can go — Dain, in particular, seems to be a main roster mid-card star in the making — but that's not enough on the WWE's main shows.
Shinsuke Nakamura, Finn Balor and Bobby Roode are also great wrestlers in their own rights but went through some legit growing pains once arriving on the main roster. Balor is arguably the biggest star NXT has ever promoted, and he's just now starting to find his footing.
Cross, who could have made SAnitY unique right out of the gate, was unfortunately left in the proverbial minor leagues to pursue a rivalry with Shayna Baszler. Those two will put on some highly physical matches, and maybe it'll be good for Cross to get some reps on her own.
But there's only one chance to make a first impression, and the WWE badly gimped SAnitY by stripping them of their most special commodity: Nikki Cross.
---
Follow @theCHAIRSHOTcom on Twitter to keep up with all the latest wrestling news, opinions and more!
King's WrestleMania Rewind: Stone Cold VS. Scott Hall (WrestleMania X8)
Chris King is back with another WrestleMania Rewind, looking at the NWO's Scott Hall battling Stone Cold Steve Austin at WWE WrestleMania X8 from Toronto!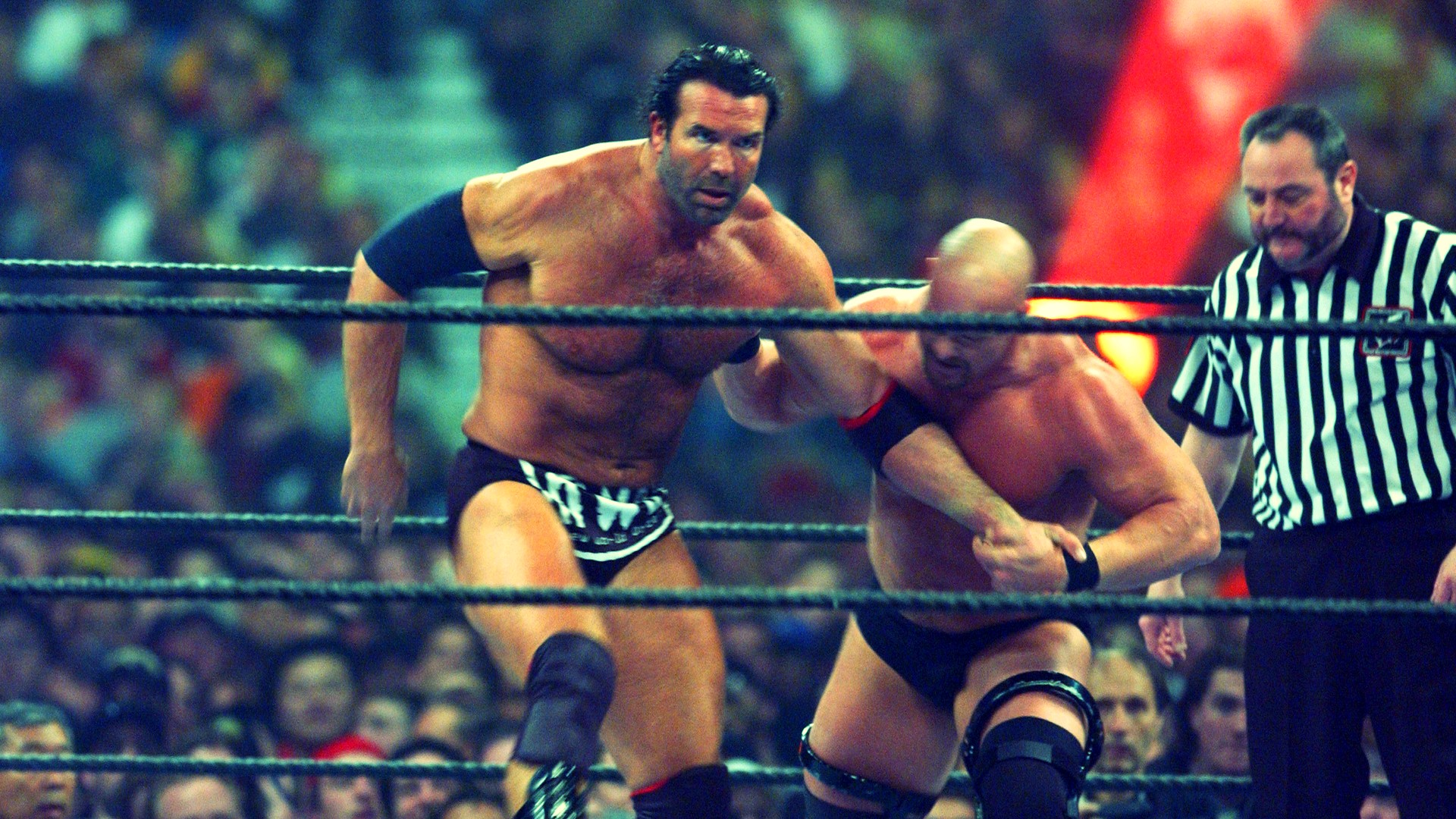 Chris King is back with another WrestleMania Rewind, looking at the NWO's Scott Hall battling Stone Cold Steve Austin at WWE WrestleMania X8 from Toronto!
Chris King is back this week with another edition of WrestleMania Rewind, where he is rewatching all the past Mania matches and feuds. This week you're in for a treat as we look back at 'Stone Cold' Steve Austin vs. Scott Hall at WrestleMania X8.
In late 2001, Vince McMahon bought out his competition WCW and acquired the rights to a plethora of talent including Booker T, Eddie Guerrero, Chris Benoit, and the iconic trio known as NWO. Hulk Hogan; Kevin Nash, and Scott Hall were hell raisers, and what better way to make a name for yourself than take out the two top superstars in the WWE The Rock, and Stone Cold?
The NWO cost Austin his chance at becoming the Undisputed Champion at No Way Out during his match with Chris Jericho. Adding insult to injury, the NWO spray-painted 'The Texas Rattlesnake' with their brand logo just like they did in WCW. As you can imagine, Austin was pissed and out for revenge against the group and primarily Scott Hall.
Hall would challenge Stone Cold to a match at WrestleMania 18. Both superstars beat the living hell out of each other leading up to this highly-anticipated match for who runs the WWE.
The glass broke and Stone Cold made his iconic entrance, and black and white NWO covered Halls' entrance alongside Kevin Nash. With the odds stacked against 'The Toughest S.O.B' could Austin or NWO prove their dominance? Sadly the NWO  broke up that very night when Hulk Hogan came to the aid of his adversary The Rock after their 'iconic' dream match. Stone Cold would ensure the victory with the Stunner. Hall would perform an Oscar-worthy sell over the finisher.
What a time to be a wrestling fan in the 2000s when nothing was impossible for WWE. Who would've thought WCW would go out of business and Hogan would make his long-awaited return to WWE?
King's WrestleMania Rewind: Seth Rollins vs. Kevin Owens (WWE WrestleMania 36)
Chris King takes a look at the most underrated WWE WrestleMania matches, and starts off with Seth Rollins battling Kevin Owens at WrestleMania 36!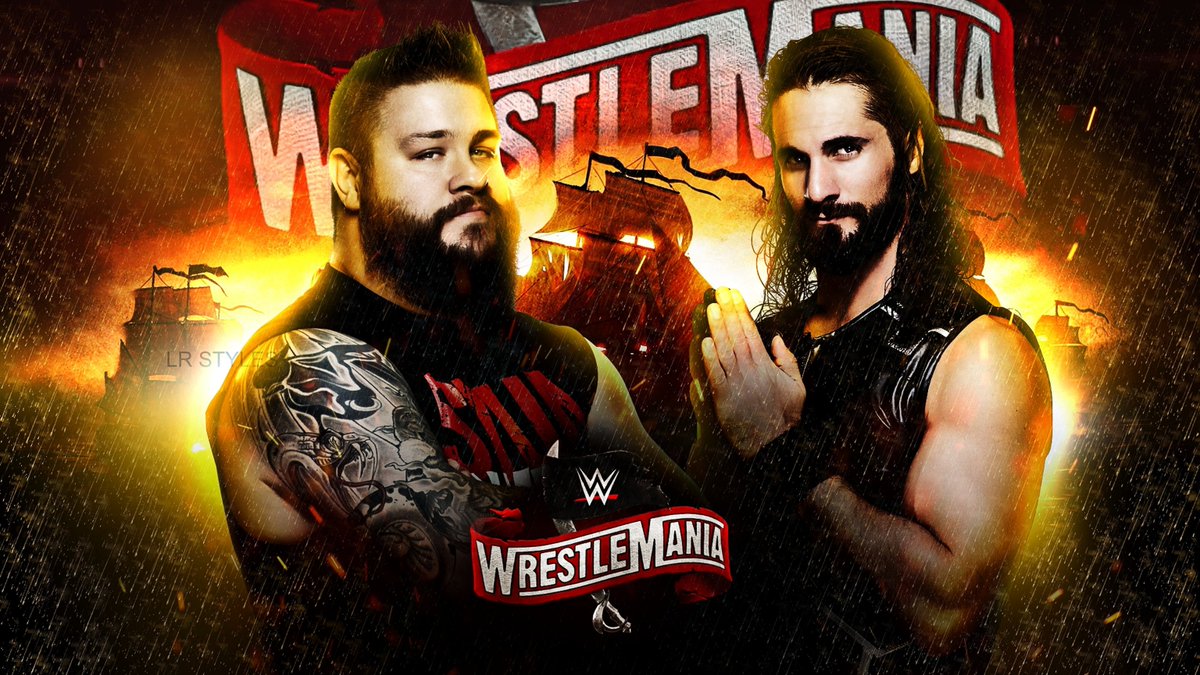 Chris King takes a look at the most underrated WWE WrestleMania matches, and starts off with Seth Rollins battling Kevin Owens in the WWE Performance Center at WrestleMania 36!
Chris King is starting a new series heading into WrestleMania season dubbed WrestleMania Rewind. Each week he'll be going back and sharing his insight over underrated matches at the Show of Shows. First up, is Kevin Owens vs. "The Monday Night Messiah" Seth Rollins at WrestleMania 36.
At the 2019 edition of Survivor Series, Rollins sacrificed himself during the men's traditional match allowing SmackDown to ultimately gain the victory. The following night the self-proclaimed Messiah, berated the whole roster but KO was not having any part of it. Owens quickly became a huge barrier in Rollins' cause for the greater good. The Authors of Pain attacked Owens with Rollins' character in question.
Owens finally had enough of his rival's mind games and torment and challenged Rollins to a match on the Grandest Stage Of Them All. Rollins mockingly accepted his challenge and the match was made official for night one of WrestleMania. Owens came out of the gate beating the holy hell out of the Monday Night Messiah trying to achieve his long-awaited moment at Mania but, Rollins tried to steal a disqualification victory by using the ring bell.
Owens hellbent on revenge provoked Rollins into turning their encounter into a no-disqualification contest where the fight could be taken all over the empty arena. The highlight of the match, was when KO used the WrestleMania sign to deliver a thunderous senton bomb through the announce table. Owens would secure the victory with a Stunner in an incredible match. Despite having no crowd during the pandemic era, both KO and Rollins put on an intense performance under the brightest lights.
In my personal opinion, this was a great feud that helped both superstars in their transformation as compelling characters for years to come.