Shinsuke Nakamura Is The Next Great WWE Heel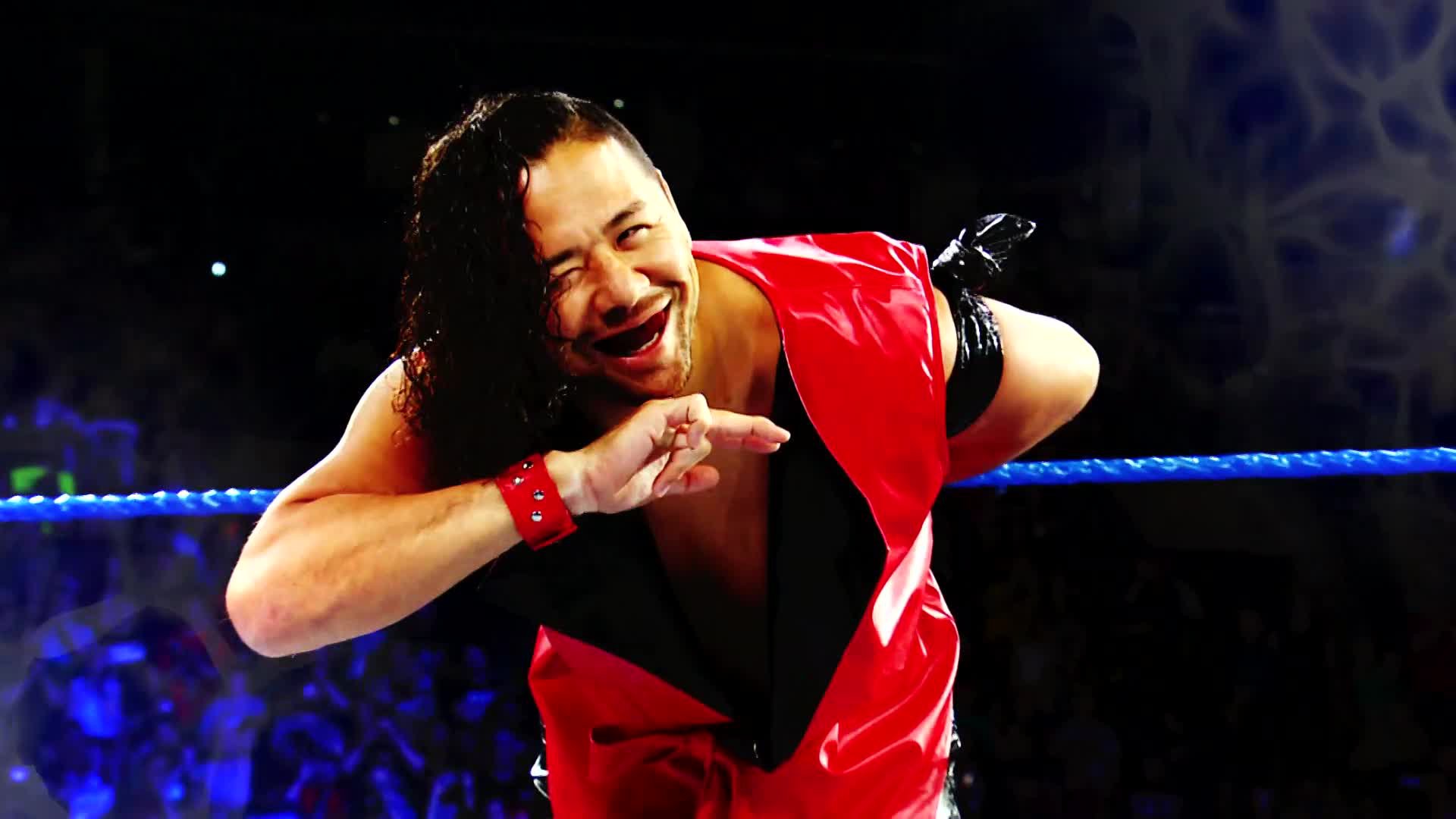 Shinsuke Nakamura shocked the world when he turned on WWE champion AJ Styles at WrestleMania 34. The King of Strong Style bowed out of respect to AJ after their match, only to deliver a low-blow to The Phenomenal One as the crowd gasped in disbelief.
Nakamura struck again on the following episode of SmackDown live, leaving Styles flat on his back. As fans try to understand Nakamura's motives, it's obvious that there are more questions than answers. It's also obvious that Nakamura can become the hottest heel in Vince McMahon's company.
Who saw this coming? From the moment that Shinsuke debuted on the main roster, he's been a wildly popular Superstar. Fans all over the world accepted him and loved him unconditionally. He didn't need to win every match and he didn't need to be perfect. All he had to do was show up and it was more than enough.
Just his presence alone did wonders for WWE. He was different, he was unique and he was eccentric. No one looked like Nakamura, no one sounded like him and no one worked like him. He was a one-of-a-kind talent and the WWE faithful knew it.
Nakamura was regarded as one of the best in the world long before he stepped into a WWE ring. New Japan fans witnessed his rise to prominence and they recognized his ability to master his environment. Nakamura chewed the scenery every time he was on camera and it was indeed impossible to ignore him. His supporters knew that if he ever went to WWE, he would flourish. There was just no way around it.
Nakamura is just so good. He understands what the business is, just as he understands his place in it. He never held anything back and that was why he had success in Japan. But when he arrived in WWE, his work was stifled from the start.
He still looked the part but something was missing. In WWE's efforts to rebuild him as a Superstar, Nakamura seemed to lose a step. He was a bit too animated at times and perhaps even a bit too theatrical. The same traits that facilitated his explosion in New Japan were the very ones that sent him over the edge of believability in WWE.
Fans loved watching him but they didn't understand who he was. There was no real connection and it seemed as though Nakamura would just continue to shimmy his way through a company that insisted on cramping his style. Nakamura was no longer The King of Strong Style and that was the real problem. But now the king is back on the throne.
This is the Nakamura that WWE needed. He could not come in as a heel because he would not be taken seriously. He was just too entertaining and fans would ultimately turn him babyface eventually. But now that he's wearing the black hat, Nakamura can be as nasty as he wants to be and fans will hate him for it.
His odd behavior was fun before. But now it's disturbing. His swagger was alluring but now it's revolting. Nakamura managed to take the same character and twist it ever so slightly, to the point that now he's hated. All he had to do was lay hands on AJ Styles.
Fans respected Nakamura for his accomplishments outside of WWE, but they loved Styles for his. AJ was the standard bearer for a company that didn't deserve his level of talent. He could have left TNA any time he wanted and surely made more money elsewhere. But he continued to be the big fish in a small pond. He stayed and was determined to make it work.
When he jumped to New Japan, he proved to the world just how good he was. It's not as though he suddenly became phenomenal in Japan; he was phenomenal in the states as well. But he used New Japan as a showcase for everything he had learned about the wrestling business. New Japan was a WWE audition for Styles whether anyone knew it or not.
Fans instantly gravitated to Styles when he came to WWE and they're still with him now. That's why the massive WrestleMania crowd booed Shinsuke after the attack. That's why the SmackDown Live crowd did the same thing after the second attack. A Nakamura heel turn would likely not have worked against anyone else but AJ Styles. Now Nakamura has the whole world at his feet.
Shinsuke has the opportunity to shine like he never has before. His heel persona is extremely vicious in the ring and that's what WWE needs him to do right now. Fans must believe that he has the potential to get in the ring with any Superstar and end that man's career. He was cold-blooded in New Japan. He must be ice in WWE.
Nakamura cannot possess any redeeming qualities if he is to get over as a heel. Fans must hate him from the moment the opening bell rings and they must hate him even more by the time the last bell rings. He can be exactly the kind of antagonist that WWE needs right now but he must do it his way.
So the next time Shinsuke Nakamura's music hits, fans need to boo. He must saunter down to the ring with the bizarre machismo that once made him popular and fans must curse him for it. Nakamura will stare daggers every time he looks at the crowd and they will believe he's capable of anything in the ring. This is the villain that can take WWE by storm and he's just getting warm.