Shinsuke Nakamura Is The Next Great WWE Heel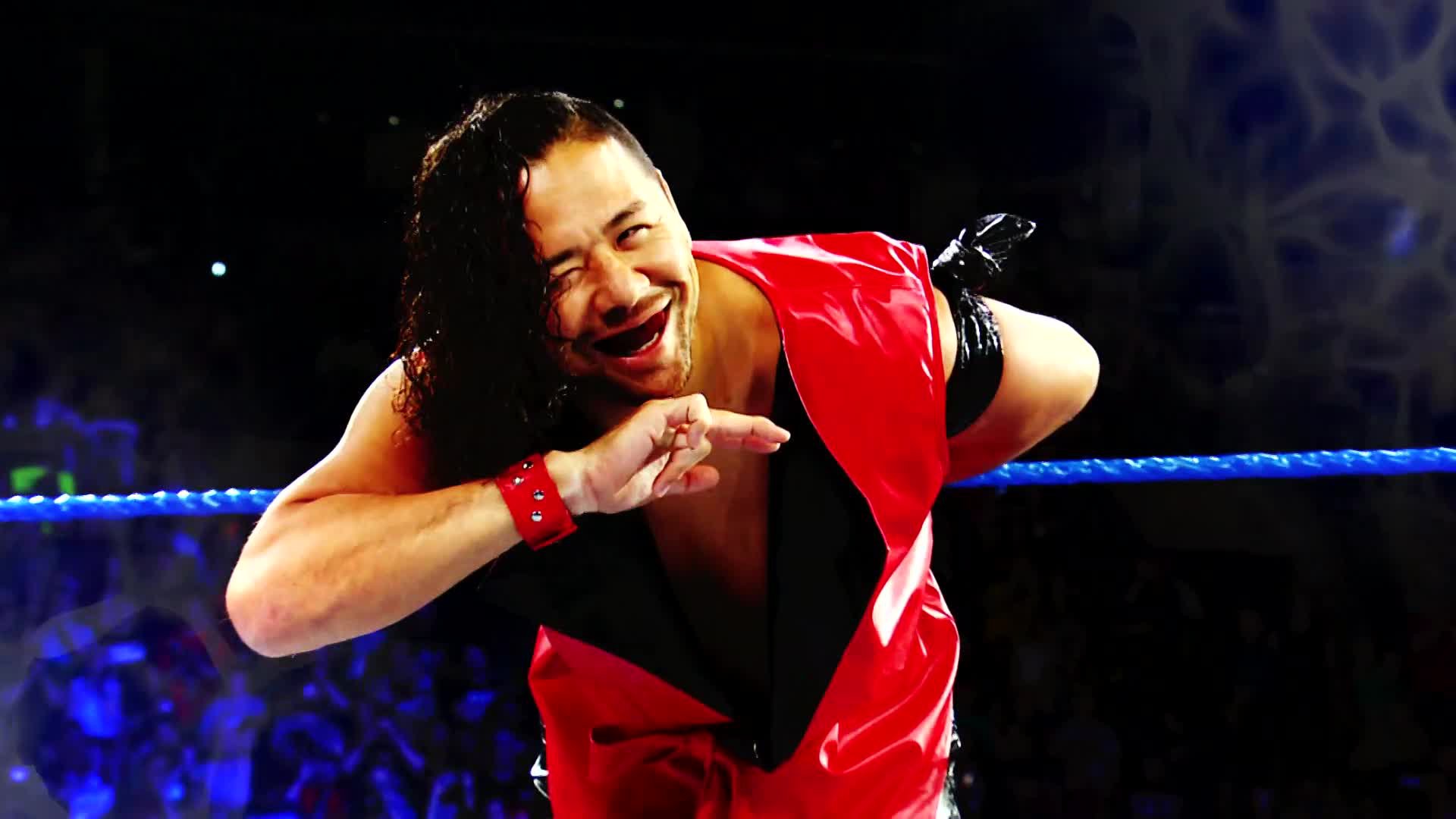 Shinsuke Nakamura shocked the world when he turned on WWE champion AJ Styles at WrestleMania 34. The King of Strong Style bowed out of respect to AJ after their match, only to deliver a low-blow to The Phenomenal One as the crowd gasped in disbelief.
Nakamura struck again on the following episode of SmackDown live, leaving Styles flat on his back. As fans try to understand Nakamura's motives, it's obvious that there are more questions than answers. It's also obvious that Nakamura can become the hottest heel in Vince McMahon's company.
Who saw this coming? From the moment that Shinsuke debuted on the main roster, he's been a wildly popular Superstar. Fans all over the world accepted him and loved him unconditionally. He didn't need to win every match and he didn't need to be perfect. All he had to do was show up and it was more than enough.
Just his presence alone did wonders for WWE. He was different, he was unique and he was eccentric. No one looked like Nakamura, no one sounded like him and no one worked like him. He was a one-of-a-kind talent and the WWE faithful knew it.
Nakamura was regarded as one of the best in the world long before he stepped into a WWE ring. New Japan fans witnessed his rise to prominence and they recognized his ability to master his environment. Nakamura chewed the scenery every time he was on camera and it was indeed impossible to ignore him. His supporters knew that if he ever went to WWE, he would flourish. There was just no way around it.
Nakamura is just so good. He understands what the business is, just as he understands his place in it. He never held anything back and that was why he had success in Japan. But when he arrived in WWE, his work was stifled from the start.
He still looked the part but something was missing. In WWE's efforts to rebuild him as a Superstar, Nakamura seemed to lose a step. He was a bit too animated at times and perhaps even a bit too theatrical. The same traits that facilitated his explosion in New Japan were the very ones that sent him over the edge of believability in WWE.
Fans loved watching him but they didn't understand who he was. There was no real connection and it seemed as though Nakamura would just continue to shimmy his way through a company that insisted on cramping his style. Nakamura was no longer The King of Strong Style and that was the real problem. But now the king is back on the throne.
This is the Nakamura that WWE needed. He could not come in as a heel because he would not be taken seriously. He was just too entertaining and fans would ultimately turn him babyface eventually. But now that he's wearing the black hat, Nakamura can be as nasty as he wants to be and fans will hate him for it.
His odd behavior was fun before. But now it's disturbing. His swagger was alluring but now it's revolting. Nakamura managed to take the same character and twist it ever so slightly, to the point that now he's hated. All he had to do was lay hands on AJ Styles.
Fans respected Nakamura for his accomplishments outside of WWE, but they loved Styles for his. AJ was the standard bearer for a company that didn't deserve his level of talent. He could have left TNA any time he wanted and surely made more money elsewhere. But he continued to be the big fish in a small pond. He stayed and was determined to make it work.
When he jumped to New Japan, he proved to the world just how good he was. It's not as though he suddenly became phenomenal in Japan; he was phenomenal in the states as well. But he used New Japan as a showcase for everything he had learned about the wrestling business. New Japan was a WWE audition for Styles whether anyone knew it or not.
Fans instantly gravitated to Styles when he came to WWE and they're still with him now. That's why the massive WrestleMania crowd booed Shinsuke after the attack. That's why the SmackDown Live crowd did the same thing after the second attack. A Nakamura heel turn would likely not have worked against anyone else but AJ Styles. Now Nakamura has the whole world at his feet.
Shinsuke has the opportunity to shine like he never has before. His heel persona is extremely vicious in the ring and that's what WWE needs him to do right now. Fans must believe that he has the potential to get in the ring with any Superstar and end that man's career. He was cold-blooded in New Japan. He must be ice in WWE.
Nakamura cannot possess any redeeming qualities if he is to get over as a heel. Fans must hate him from the moment the opening bell rings and they must hate him even more by the time the last bell rings. He can be exactly the kind of antagonist that WWE needs right now but he must do it his way.
So the next time Shinsuke Nakamura's music hits, fans need to boo. He must saunter down to the ring with the bizarre machismo that once made him popular and fans must curse him for it. Nakamura will stare daggers every time he looks at the crowd and they will believe he's capable of anything in the ring. This is the villain that can take WWE by storm and he's just getting warm.
---
Always Use Your Head and visit the official Pro Wrestling Tees store for The Chairshot All t-shirt proceeds help support the advancement of your favorite hard-hitting wrestling website, The Chairshot!

---
Stop Taking Pro Wrestling So Seriously; The Wrestlers Don't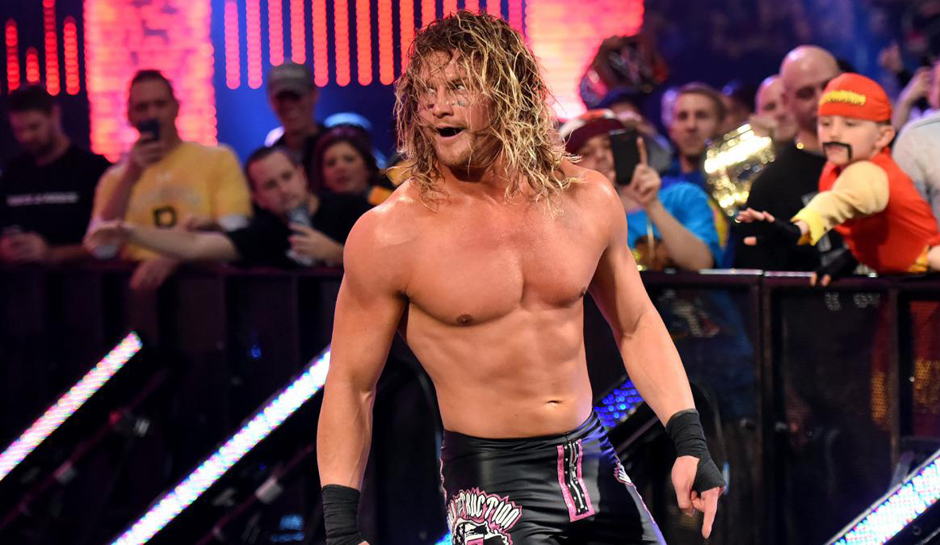 This past Monday, Dolph Ziggler returned to RAW as part of WWE's roster shakeup. I waited in anticipation for Wrestling Twitter to, once again, hit us over the head with how poorly Dolph's being used, how he should quit WWE and go work for Ring of Honor or IMPACT Wrestling, etc. Typically, a good many of them didn't disappoint. Folks, I think Dolph is a supremely talented performer and gifted athlete. I also think he'd be out of his mind to leave WWE for ROH or IMPACT, unless, of course, he's tired of being showcased to millions of people each week.
The greatest trick pro wrestlers have ever played on fans was convincing us they care about their match as much as we do. Most of them don't (nor should they), because their paycheck is, ultimately, what matters. Now, before you get all up in arms about this, understand what I'm saying. I'm not telling you professional wrestlers don't take pride in the product they present to you. I'm not telling you they don't bust their asses to entertain every last one of us who regularly haunt the VFWs, theaters, and arenas all across this glorious world. Damn near every single last one of them do just that, and it's greatly appreciated by me, someone who's been a fan of the genre for close to 35 years. However, when I hear or read someone say something like "Dolph is being wasted; he should go to IMPACT", the sheer weight of the stupidity of such a statement forces my head onto the nearest table and I have to rest for awhile.
Good people of the internets and beyond, Dolph Ziggler's accountant disagrees with you, verily. Dolph Ziggler's agent disagrees with you as well. Hell, Dolph Ziggler disagrees with you, because if he didn't, he wouldn't have re-signed with WWE the last time his contract came up for renegotiation. Dolph has been getting paid handsomely to stare up at the lights in front of fifteen thousand people a night for a large part of the last decade. Sure, I guess "hulkin' up" and dropping a leg in front of the same fifteen thousand people would be better, but what about being the World Champion of a promotion that bounced checks and couldn't draw flies (unless "flies" were largely indifferent goofs who wandered into a building after too much butterbeer ice cream and Harry Potter and the Escape from Gringotts)? Is that better, and if so, why? Because he might've won more matches? Because he could have "gotten a real run as World Champion"? Why in the world would that matter? It's not real life. Hulk Hogan never actually beat anyone.
I love that so many fans are still so passionate about Dolph, despite everything WWE has done to make us not care about him, but far too often the passion we have for our favorites is misplaced. Cheer or boo for them (if you want), play fantasy booker, but do your best to stop short of managing their career path. You're only putting yourself in a poor mood over something they very likely don't care much about. Pro Wrestling is entertainment for us. It's a job for them. I've always loved when a fan gets angry at a wrestler for not watching their own show. I mean, do you go hang out at your job for free on your days off? If you do, stop reading this article immediately and seek help.
Look, a big part of a wrestler's job to make us suspend disbelief, not for they themselves to do so. With the amount of (mostly pointless) risks many of them are now taking, most of these men and women aren't gonna be doing this line of work into their mid-40s. You'd better believe it would behoove every last one of them to maximize their earning potential, sock away as much money as they can, and leave the 'marking out' to the fans. I've been to WrestleCon, and let's just say the autograph lines are not the same for everyone.
---
Always Use Your Head and visit the official Pro Wrestling Tees store for The Chairshot All t-shirt proceeds help support the advancement of your favorite hard-hitting wrestling website, The Chairshot!

---
Drew McIntyre Can Make Dolph Ziggler Matter Again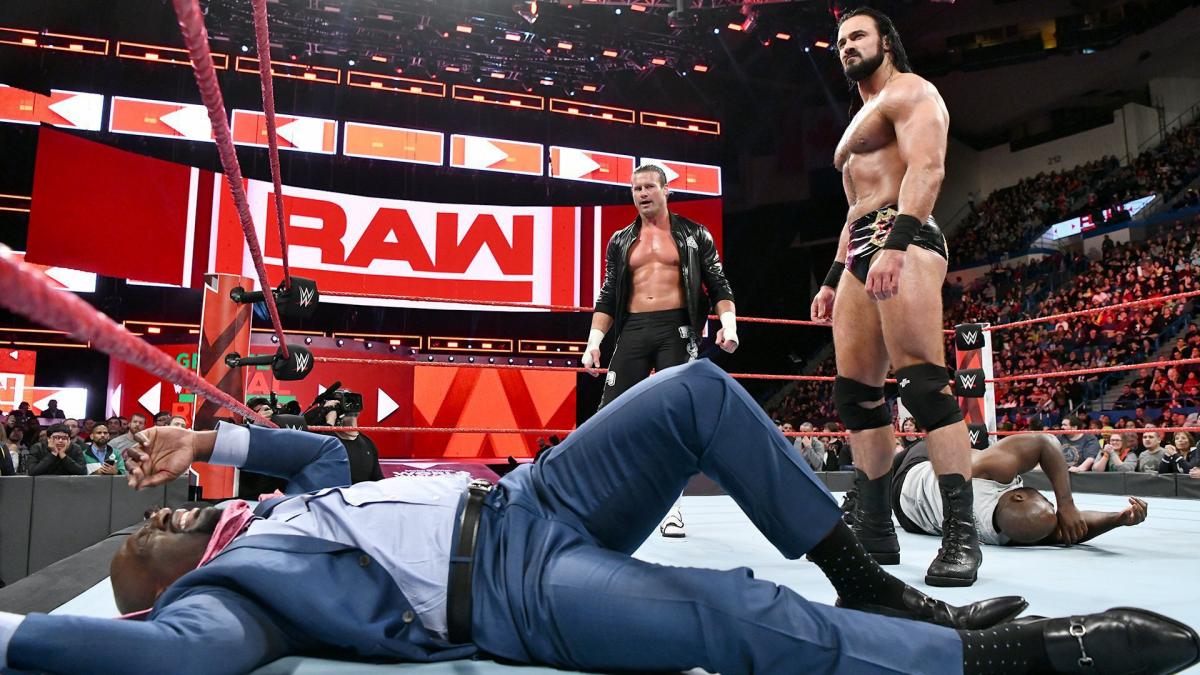 At one point, it seemed like the entire WWE Universe was behind Dolph Ziggler. But 2012 and 2013 feels like a long time ago to fans, and it probably feels like an even longer time ago for the Showoff himself. The veteran performer hasn't clicked in any role creative has tried to carve out for him over the last few years.
Ziggler was a lousy gatekeeper, stifling any chance Baron Corbin or Shinsuke Nakamura had at a red-hot start by engaging them in boring, paint-by-numbers feuds upon their respective debuts. Mocking the entrances of some of the greatest wrestlers in the history of the business didn't generate much of anything besides get-off-my-television heat, and the record scratch is just downright obnoxious.
It seemed like the 37-year-old was on the way out in 2017, but he ended up re-signing what was reportedly a lucrative two-year contract to stick with the WWE this past January. His United States Championship non-reign was baffling, as was his whiff as entrant No. 30 in the most recent Royal Rumble.
All of this is to say that the WWE has been scrapping the bottom of the barrel while trying to find something worthwhile — and more importantly, entertaining — for Ziggler to do on television. His in-ring work has always been top notch; it's just that he hasn't been involved in a fun storyline in what feels like forever.
Creative's latest attempt to make Ziggler relevant again, however, just might be crazy enough to work.
With the superstar shakeup well underway this past Monday night, Ziggler strutted to the ring to cut a promo. We heard a lot of the same material from him as he condescendingly spoke to the crowd about how he always steals the show, and it seemed like this was going to be the same ol' Ziggler; lacking in self-awareness and aloof to the fact that he hadn't hijacked a pay-per-view in years.
Then a stick of dynamite went off in the form of Drew McIntyre.
With Titus Worldwide attempting to recruit Ziggler into their ranks, the former NXT Champion hit the ring like gangbusters. A new alliance has seemingly been formed between the Prodigal Son and the Showoff, and there's plenty of substance in place to make it work.
These two performers have a lot in common, after all.
Ziggler has been fighting for the respect of fans, peers and presumably Vince McMahon since he arrived with the company in 2005. Starting off as a member of the Spirit Squad will set you back a few notches, that's for sure. He overcame the initial awful gimmick, though, and became a world champion. No one can take that away from him.
McIntyre knows a thing or two about being saddled with a dreadful upon debuting.
He wasn't able to wash off the stink of 3MB before the WWE decided to release him in the summer of 2014. McIntyre didn't lose hope and instead reinvented himself on the independent circuit. Within two years of being let go by the largest wrestling company on the planet, the Ayr, Scottland native had turned Drew Galloway into one of the hottest brands in the business.
His promos were incredible, and his purpose was clear: put Scottish wrestling on the map and get back to the WWE in the process.
An unfortunate injury derailed what would have been a memorable run as NXT champion, but the fact that he debuted on the main roster instead of heading back down to developmental should tell you everything you need to know about McIntyre's stock moving forward. While he isn't currently positioned as a top guy on Raw, don't be surprised to see him in the ring with the likes of Brock Lesnar and Roman Reigns within the next year or two.
And it appears that Ziggler will be right there alongside him. McIntyre is magnetic enough to make Dolph Ziggler seem cool again. This is the Prodigal Son who stuck around teaming with the Prodigal Son who had to go elsewhere to make it work, and that could create a remarkably interesting dynamic between the two.
It's not clear yet if Ziggler will simply be a manager or if the two will be tag-teaming, but this looks like a great gamble by the WWE. Pump some like into Dolph's career while immediately lending some legitimacy to McIntyre for more casual fans. Instead of being the gatekeeper that Drew has to beat, Ziggler is the Trojan Horse that McIntyre snuck onto Monday Night Raw inside.

Follow @theCHAIRSHOTcom on Twitter to keep up with all the latest wrestling news, opinions and more!
---
Always Use Your Head and visit the official Pro Wrestling Tees store for The Chairshot All t-shirt proceeds help support the advancement of your favorite hard-hitting wrestling website, The Chairshot!

---
CheapShots: Carmella's Cash-In Is A Win…Even If You're Not A Carmella Fan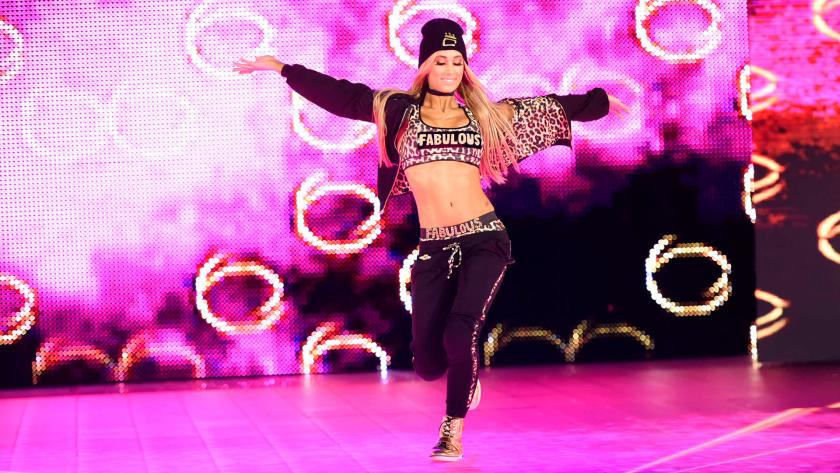 Cheap Shots are unfiltered, uncensored opinions, and those opinions reflect only the author!

So, by now, everyone's heard that after several failed attempts, Ms. Money in the Bank, Carmella, has successfully cashed in her briefcase on Charlotte and is now the SmackDown Women's Champion. A lot of fans were perplexed by WWE booking Charlotte to beat Asuka's streak at WrestleMania, only to lose her title to Carmella on SmackDown, even though it took a beatdown by the debuting Iconics to make her success possible.
Carmella's successful cash-in is important and should be celebrated, even if you're not a fan of Carmella's:
It frees Charlotte to go back to RAW. Charlotte has done very well on SmackDown, but I know a lot of fans are anxious for her to go back to RAW.
It keeps Carmella on SmackDown. I know some fans want her to go to RAW, but I think keeping her on SmackDown would be a better idea right now.
It makes the Women's Money in the Bank Look Legit: After all the BS with how Carmella won the briefcase, WWE needed to have her win or have the Women's Money in the Bank look like a joke.
It elevates Carmella. Carmella has really suffered from a lack of direction for a few months now and her failed cash-in were starting to hurt her in the eyes of fans. For her to beat Charlotte and have a successful cash-in really helps her over the long run, plus it gives her a chance to shine and show her skills in the spotlight.
I know Carmella isn't everyone's favorite, but her getting the title is a breath of fresh air, a nice surprise, and opens up new feud possibilities for SmackDown going forward. Am I guaranteeing that her first run is going to be great? No, but it is a change and Carmella has come a long way from her days as Enzo Amore's hairdresser on NXT, watching her grow as a champion will be fun to watch.
---
Always Use Your Head and visit the official Pro Wrestling Tees store for The Chairshot All t-shirt proceeds help support the advancement of your favorite hard-hitting wrestling website, The Chairshot!

---