Shinsuke Nakamura Is The Next Great WWE Heel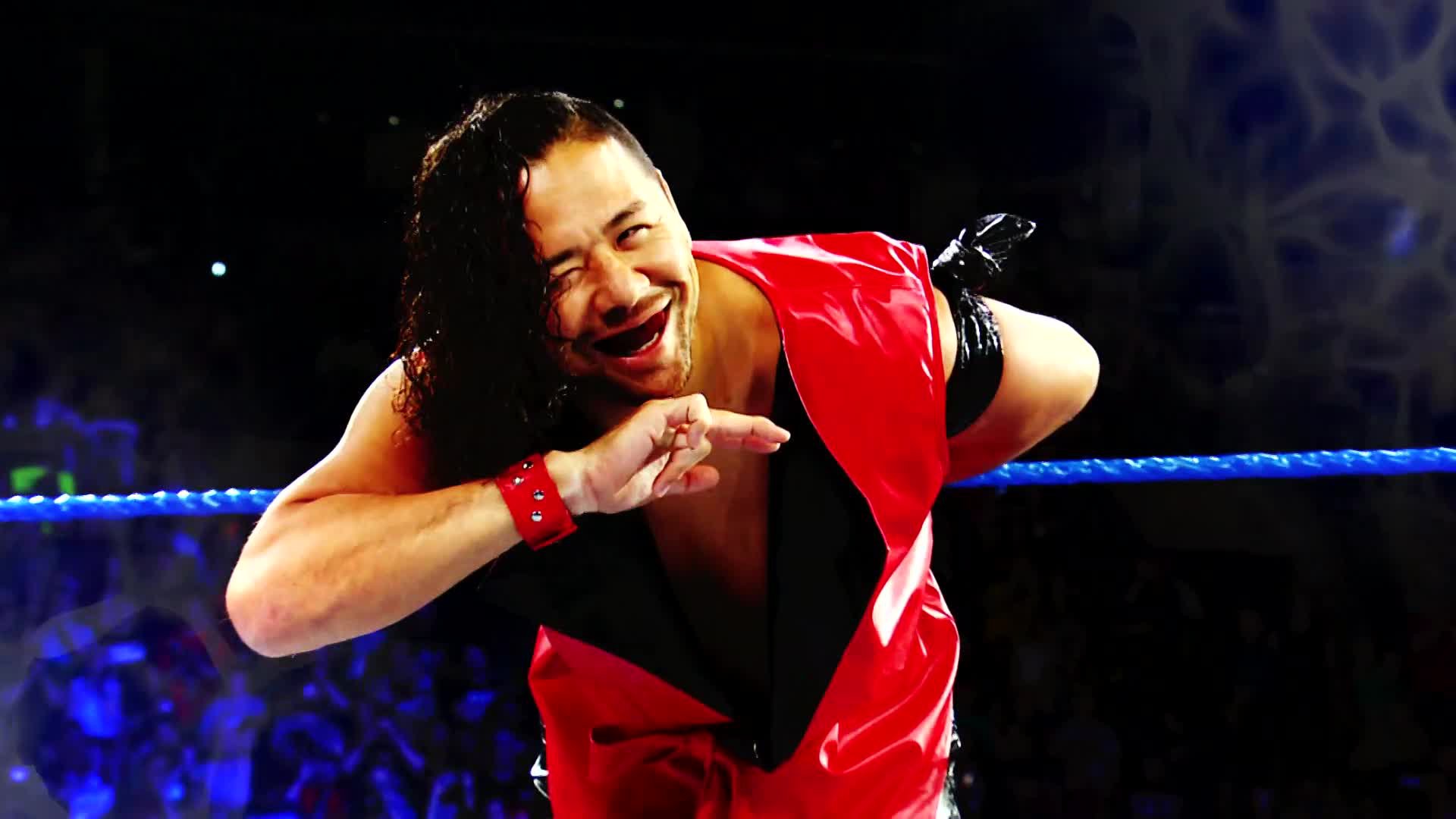 Shinsuke Nakamura shocked the world when he turned on WWE champion AJ Styles at WrestleMania 34. The King of Strong Style bowed out of respect to AJ after their match, only to deliver a low-blow to The Phenomenal One as the crowd gasped in disbelief.
Nakamura struck again on the following episode of SmackDown live, leaving Styles flat on his back. As fans try to understand Nakamura's motives, it's obvious that there are more questions than answers. It's also obvious that Nakamura can become the hottest heel in Vince McMahon's company.
Who saw this coming? From the moment that Shinsuke debuted on the main roster, he's been a wildly popular Superstar. Fans all over the world accepted him and loved him unconditionally. He didn't need to win every match and he didn't need to be perfect. All he had to do was show up and it was more than enough.
Just his presence alone did wonders for WWE. He was different, he was unique and he was eccentric. No one looked like Nakamura, no one sounded like him and no one worked like him. He was a one-of-a-kind talent and the WWE faithful knew it.
Nakamura was regarded as one of the best in the world long before he stepped into a WWE ring. New Japan fans witnessed his rise to prominence and they recognized his ability to master his environment. Nakamura chewed the scenery every time he was on camera and it was indeed impossible to ignore him. His supporters knew that if he ever went to WWE, he would flourish. There was just no way around it.
Nakamura is just so good. He understands what the business is, just as he understands his place in it. He never held anything back and that was why he had success in Japan. But when he arrived in WWE, his work was stifled from the start.
He still looked the part but something was missing. In WWE's efforts to rebuild him as a Superstar, Nakamura seemed to lose a step. He was a bit too animated at times and perhaps even a bit too theatrical. The same traits that facilitated his explosion in New Japan were the very ones that sent him over the edge of believability in WWE.
Fans loved watching him but they didn't understand who he was. There was no real connection and it seemed as though Nakamura would just continue to shimmy his way through a company that insisted on cramping his style. Nakamura was no longer The King of Strong Style and that was the real problem. But now the king is back on the throne.
This is the Nakamura that WWE needed. He could not come in as a heel because he would not be taken seriously. He was just too entertaining and fans would ultimately turn him babyface eventually. But now that he's wearing the black hat, Nakamura can be as nasty as he wants to be and fans will hate him for it.
His odd behavior was fun before. But now it's disturbing. His swagger was alluring but now it's revolting. Nakamura managed to take the same character and twist it ever so slightly, to the point that now he's hated. All he had to do was lay hands on AJ Styles.
Fans respected Nakamura for his accomplishments outside of WWE, but they loved Styles for his. AJ was the standard bearer for a company that didn't deserve his level of talent. He could have left TNA any time he wanted and surely made more money elsewhere. But he continued to be the big fish in a small pond. He stayed and was determined to make it work.
When he jumped to New Japan, he proved to the world just how good he was. It's not as though he suddenly became phenomenal in Japan; he was phenomenal in the states as well. But he used New Japan as a showcase for everything he had learned about the wrestling business. New Japan was a WWE audition for Styles whether anyone knew it or not.
Fans instantly gravitated to Styles when he came to WWE and they're still with him now. That's why the massive WrestleMania crowd booed Shinsuke after the attack. That's why the SmackDown Live crowd did the same thing after the second attack. A Nakamura heel turn would likely not have worked against anyone else but AJ Styles. Now Nakamura has the whole world at his feet.
Shinsuke has the opportunity to shine like he never has before. His heel persona is extremely vicious in the ring and that's what WWE needs him to do right now. Fans must believe that he has the potential to get in the ring with any Superstar and end that man's career. He was cold-blooded in New Japan. He must be ice in WWE.
Nakamura cannot possess any redeeming qualities if he is to get over as a heel. Fans must hate him from the moment the opening bell rings and they must hate him even more by the time the last bell rings. He can be exactly the kind of antagonist that WWE needs right now but he must do it his way.
So the next time Shinsuke Nakamura's music hits, fans need to boo. He must saunter down to the ring with the bizarre machismo that once made him popular and fans must curse him for it. Nakamura will stare daggers every time he looks at the crowd and they will believe he's capable of anything in the ring. This is the villain that can take WWE by storm and he's just getting warm.
---
Always Use Your Head and visit the official Pro Wrestling Tees store for The Chairshot All t-shirt proceeds help support the advancement of your favorite hard-hitting wrestling website, The Chairshot!

---
MLW Fusion Ratings & Review: 6/22/2018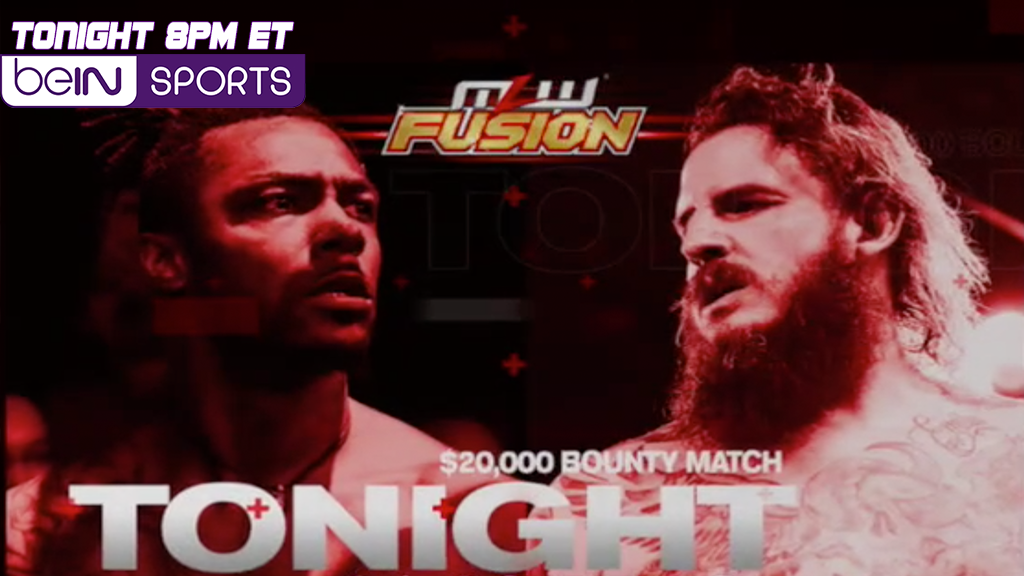 I always feel a little bad when I miss an episode of MLW Fusion, and don't have time to catch up, but thankfully it didn't play into this show too much. Chris Platt does damn good work when I can't cover it, I just need more time in a week.
Since I enjoyed the last episode I watched so much, this should be interesting to see how this episode feels.
The show begins recapping the $20,000 bounty that Brody King is looking to cash in, and a small plug for MLW Battle Riot in New York City
Trey Miguel vs Teddy Hart
Danny Santiago was supposed to be the opponent, but Teddy Hart jumps him before the bell and Court Bauer comes out to make the new match official.
Teddy wants to wrestle … and our CEO @courtbauer says "Make the match!"#MLWFusion pic.twitter.com/jbyi9CAk5p

— #MLWFusion on BeIN Sports Fridays (@MLW) June 23, 2018
Quick exchange, where Teddy goes for an Arabian Moonsault, hits Miguel's knees, goes outside and a kind of short step up Cartwheel Dive from Miguel puts Teddy Hart on his heels. Action goes back into the ring, Trey strings together a few moves and lands a top rope Meteora, for a 2 count. -commercial break-
We return from the break, Teddy is on the receiving end of some forearm shivers in the corner. Counters a corner whip by standing on Trey's back and quickly transitioning into a Code Red for a near fall. Package Hammerlock DDT from Teddy for another near fall. After a little pandering to the crowd, another big spot, Electric Chair Lung Blower, gets a near fall for Hart. A few chops in the corner, Hart attempts a Superplex, but Miguel slips off and connects with an Avalanche Cutter, only broken up by Teddy having the ropes within arm's reach.
Sloppy exchange on the apron, Overhead Back Kick and Flatliner gets Trey a 2 count. They move to the corner, Miguel plays to the crowd, Hart makes him pay with a Side Slam across the top turnbuckle. Hart hits one more Lungblower and an Avalanche Canadian Destroyer give Teddy Hart the win.
Sloppy, but an alright re-debut for Teddy Hart.
This HIGH-IMPACT match comes to a close with a HUGE Top Rope Canadian Destroyer from @TeddyHartIsBACK!

Game effort from @TheTreyMiguel here on #MLWFusion pic.twitter.com/bPYEaUtixP

— #MLWFusion on BeIN Sports Fridays (@MLW) June 23, 2018
Winner: Teddy Hart via Avalanche Canadian Destroyer
Rating: ** 1/4

Kotto Brazil interview about his Rich Swann match. Alright face promo regarding him trying to get some wins.
Teddy Hart interview next, comes off mostly face but saying that the locker room hates to follow him. Rich Swann, ACH and Teddy Hart have a small altercation, ends with ACH saying "These Harts are crazy".
Another Battle Riot promo, naming a few new names and a match including Davey Boy Smith Jr, Teddy Hart w/ Brian Pillman Jr vs Rich Swann & ACH
Small interview with Col. Robert Parker hitting on interviewer Vanessa Croft, and taking her off to get coffee while Team Filthy go into their lockroom behind them.
Barrington Hughes vs Paris Hakeem
Caramel Colossus is a great nickname, but another squash match doesn't really do much for me. Barrington will be a major player later, but these squash matches just look kinda bad.
Now THAT'S an Elbow Drop!#MLWFusion pic.twitter.com/2bbJVIR6zl

— #MLWFusion on BeIN Sports Fridays (@MLW) June 23, 2018
Winner: Barrington Hughes Standing Elbow Drop
Rating: N/A (Squash Match)
Team Filthy say they found his hat, and gave it a good 'Cleveland Steam Cleaning', which Robert Parker finds out the hard way, what that means.
Kotto Brazil vs Vandal Ortagun
Handshake fake, into a kick from Vandal, leads into a shoulder block takedown. Kotto's athleticism comes into play necked, leap frog move, kick, Rhodes Laying Uppercut, into a Dropkick.
A nice rolling Monkey Flip attempt gets countered into a side slam from Ortagun for 2. Another counter Neckbreader from Vandal for yet another near fall. Ortagun continues to dominate the position and flings Kotto into the corner, but counters with a Sunset Flip. Running Uppcut for Brazil, Headscissor Driver into the middle turnbuckle as Kotto transitions to a Frog Splash but gets caught. Backstabber from Ortagun for a 2 1/2. Brazil tries to fight back but gets caught in a Wrist Clutch Backstabber.
Ortagun takes a second to complain about the two count, eats two Superkicks and a Running Shiranui from Brazil, as Kotto picks up the win.
Kotto Wins! Kotto Wins!

Superkick into a running Sliced Bread and he picks up his first-ever #MLWFusion victory! pic.twitter.com/fsluMneOAG

— #MLWFusion on BeIN Sports Fridays (@MLW) June 23, 2018
Winner: Kotto Brazil via Running Shiranui
Rating: **
Recap of Fenix and Pentagon winning the tag titles, going into a Salina de la Renta interview. Very good promo about not being happy with only tag titles, wishing Brody King good luck and running down the interviewer.
$20,000 Bounty Match: Brody King vs Shane Strickland
Starts off with Sawyer Fulton and Leon Scott trying to jump Strickland early, but Barrington Hughes intercepts them and tells Shane to go to the ring.
Everybody wants a part of that bounty. @StricklandShane hasn't even made it to the ring and @HughesyPoo had to fight off @TheSamiCallihan's army!#MLWFusion pic.twitter.com/gusgNCAY4z

— #MLWFusion on BeIN Sports Fridays (@MLW) June 23, 2018
Brody starts off quickly, and the two men begin striking back and forth. Strickland Dropkicks King to the outside, and then starts laying in multiple jumping front kicks from the apron. Swerve attempts a Frankensteiner but Brody catches him and Powerbombs him into the apron. King gets a 2, and continues to put on the pressure, hitting a senton, getting another 2 afterwards. Strickland shows a lot of fighting spirit by landing occasional strikes, but Brody keeps the advantage and hitting more impactful moves.
Repeated knee lifts from Shane, King returns with a Big Boot, German Suplex is no sold by Brody, Shane gets caught in a Fireman's Carry, but before King can pull off his move, Strickland counters with a Dropkick. The pace picks up pretty nicely here and there's a lot of exchanges. Shane hits a multitude of moves including a Tiger Feint to King's stomach, but nothing puts the big man down. Two Pump Kicks, a standing high kick, nothing takes down King. When Shane goes for another move, King hits a big lariat and does a Big Swing, causing Shane to roll out of the ring. -commercial break-
King stalks Strickland on the outside, but a chair to the knee and a stepup Enzuigiri send Brody to a seated position. Shane stares down King and nails him with a Swerve Stomp from the apron, through the chair. Eventually gets big Brody King in the ring, but only for 2 by the time the pin happens.
Swerve kicks and stomps Brody's head but he powers up and through the moves. Lariat while maintaining wrist control and Brody hits the All Seeing Eye, for a near fall. King then goes under the ring for powder, but Shane kicks it into King's face, lowers his knee pad and lands a High Knee Strike and picks up the win.
HUGE knee strike from @StricklandShane after the powder bomb backfired on @Brodyxking and the champ survives the $20,000 bounty match!#MLWFusion pic.twitter.com/ykSMCxWtwc

— #MLWFusion on BeIN Sports Fridays (@MLW) June 23, 2018
Winner: Strickland via Knee Strike
Rating: ***
Low Ki attacks Strickland, as Salina de la Renta comes out with him. She smiles at Low Ki as he continues to beat down the damaged champion.
Thoughts:
Not a terrible show, definitely felt and looked a little more low budget than some of their other shows. Some of the interview segments just looked bad, but everyone gottheir characters over well. Even at the end, Salina de la Renta's facial expressions and body language were fantastic. So it still has those moments where it looks Indy and others when it looks more legit. But hey, if production value is all I'm gonna complain about, that's pretty damn solid.
Plus, Teddy Hart is back, so what's to dislike about that?
---
Always Use Your Head and visit the official Pro Wrestling Tees store for The Chairshot All t-shirt proceeds help support the advancement of your favorite hard-hitting wrestling website, The Chairshot!

---
The Book Club: Kofi Kingston as WWE Champion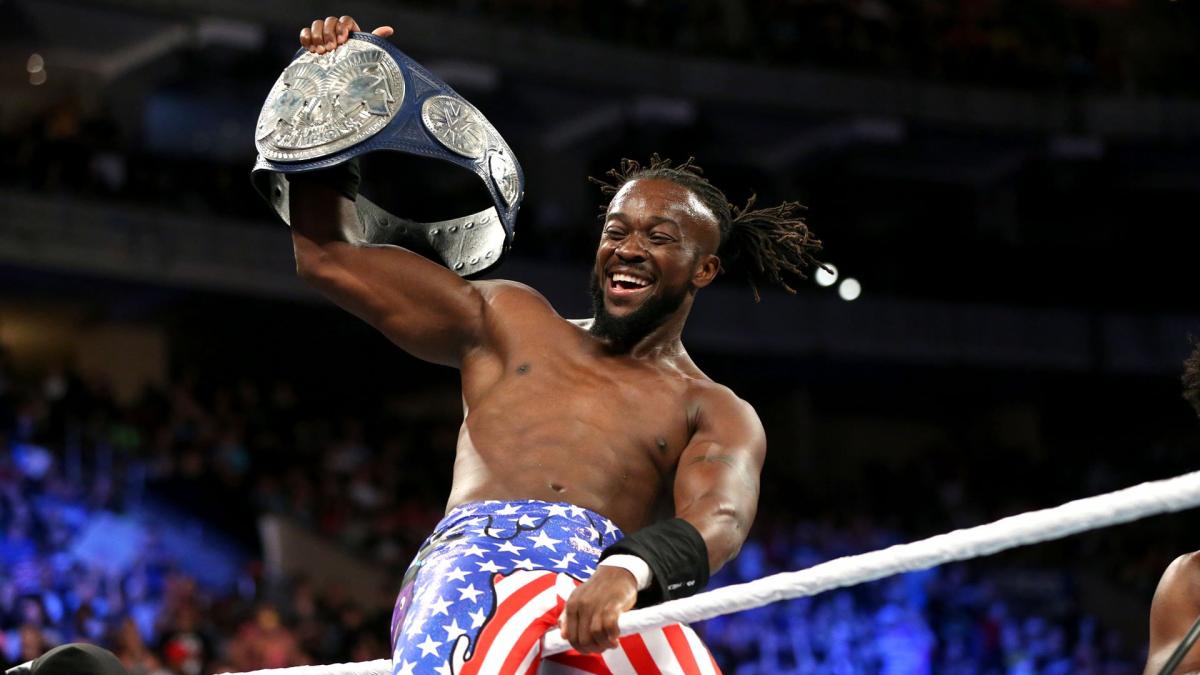 This is an idea I've had on my mind for awhile now.  Last Sunday, Money in the Bank confirmed what I already felt: Kofi Kingston should get a shot at the WWE Championship.
He's been stuck in the tag title scene for the past several years so you may forget everything he's accomplished in his career.  His resume speaks for itself.  Kofi is a 4x Intercontinental Champion, 3x United States Champion, and 7x Tag Team Champion (longest reigning).  He has also participated in 3 Elimination Chambers, 7 Money in the Bank ladder matches (tied for most all-time), and 11 Royal Rumbles (tied for fourth most).  Also, not many guys can claim they've hosted a Wrestlemania.
Out of those 21 marquee matches I just mentioned, his only victory came in an Elimination Chamber match for the tag belts in 2015.  He's been with WWE for over a decade but has never had a one-on-one world title match or feud.  His only two WWE Championship opportunities came in Elimination Chamber matches.
So what's the problem?  We never hear about Kofi having backstage heat or creating problems with management.   He's been one of the most consistently popular babyfaces in this generation of wrestling and is apart of one of the most successful factions in the company's history.  Kofi has a Hall of Fame caliber body of work as a singles wrestler but might even end up being inducted with The New Day.  How many other talents can say that besides Ric Flair and the Hardy's?  His body type can't be used as an excuse.  Guys like CM Punk, Rey Mysterio, Shawn Michaels, Daniel Bryan, and Jeff Hardy have held the top prize.  The New Day's feud with the Uso's was the hottest thing on Smackdown last year and Kingston consistently provides the highlight of every Royal Rumble match.
Last Sunday made me even more excited to write this article.  I was almost certain Big E was going to be the New Day's mystery entrant.  When Kofi was revealed as the guy, I thought the Chicago crowd was going to turn on him since it would be his 7th appearance in the match.  To my surprise, the opposite happened.  The snarkiest fans in wrestling known for their beach balls and "CM Punk" chants vocalized their support for Kingston multiple times during the match.  When I saw him standing in the ring with seven of the company's elite, it just looked like he belonged.
Even outside of the venue, I saw the collective support throughout the wrestling community.  The conversation of Kofi sparked on Twitter and the guys over at Cultaholic agreed that he deserved the briefcase.  Now we're left to hope those chants resonated with Vince.
Let's Book It
Since the Money in the Bank briefcase is living on Raw, AJ Styles might be WWE Champion for the foreseeable future unless the plans are to strap the rocket to Rusev.  That being said, my ideas revolve around Kofi and AJ.
Some parts of wrestling world still aren't convinced with Kingston at the top spot so the first step would be to establish him as a credible threat.  I've heard that Vince isn't a big fan of tournaments so a gauntlet match would be more ideal.  Unfortunately, that just occurred in this Tuesday's episode of Smackdown Live.  The silver lining is that Big E was the New Day member that failed to win so Kofi was spared a critical loss.  Whether it's a tournament, gauntlet match, or six-pack challenge, Kofi Kingston winning a big #1 Contender's opportunity against Smackdown's best needs to happen in the next 12 months.
Kofi is enjoyed by casual and hardcore fans alike.  The silliness of the pancakes and cereal entertains all ages and the older fans have been watching him for over 10 years.  New Day has been active for almost 4 years now and the fans still yell Big E's intro before the music hits.  The support and babyface appeal is there.  My next step would be to give AJ Styles some heel-ish tendencies.  The longer AJ's reign continues, the more confident he should get.  He should start to possess some of that likable cockiness that Kenny Omega and Braun Strowman share.  The chemistry of the feud will determine how much of a heel AJ becomes.
Another element to the feud could be the addition of Gallows and Anderson, AJ's old Bullet Club mates.  Gallows and Anderson are coming off their second failed attempt at the tag titles as newly-christened babyfaces so they could use some revamping.  Allowing them to wear face paint again and giving them more violent tendencies could give them their edge back.  Pairing them
back with AJ couldn't possibly hurt.  We've already seen The New Day have matches of the night on several pay-per-views with The Usos in 2017.  I wouldn't be surprised to see them recreate that magic with The Club's three veterans.  Whether it's in 6-man matches or bouts over the Smackdown tag belts, those series of matches could be special if given the right amount of time.
I genuinely think Kofi Kingston and AJ Styles would work really well together.  Imagine them headlining PPV's with 20+ minutes of time.  They're two of the best athletes in the company and they've done it all.  In the promos leading up, AJ could mock Kofi by saying it only took him a year with the company to win the WWE Title, whereas Kofi has been there for a decade without winning it.  When AJ says Smackdown Live is the house that he built, Kofi could retort by bringing up all the money New Day has brought the company with their merch and television appearances.  There would be no SD Live if Kofi didn't help man the ship for his whole career.
We've seen recently that Vince has been rewarding his veterans with grand-slam championships.  Seth Rollins, Randy Orton, Dolph Ziggler, and Jeff Hardy have all completed the feat in the last year.  Kofi Kingston should definitely be next.  Even Christian was given the World Heavyweight Championship at the end of his career.  Hopefully before Kofi decides to hang up the boots, the company he's given his life to gives him the main event storyline that's alluded him.  At the end of the day, I think we can all agree that Kofi definitely deserves it.
---
Always Use Your Head and visit the official Pro Wrestling Tees store for The Chairshot All t-shirt proceeds help support the advancement of your favorite hard-hitting wrestling website, The Chairshot!

---
How the WCW Cruiserweight Division Changed Wrestling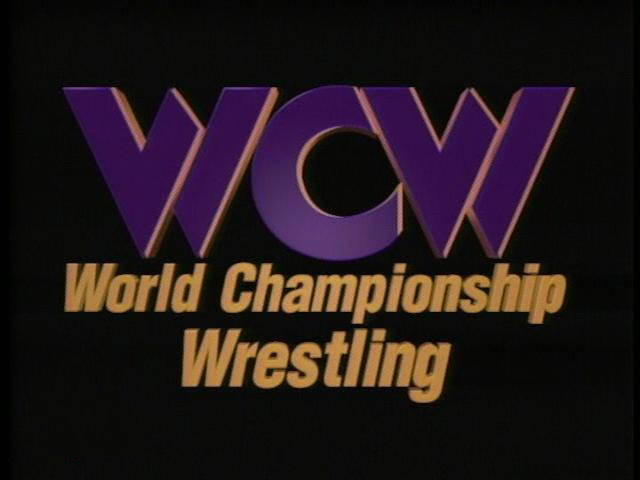 Hi, my name is Ite Lemalu, I am from Auckland, New Zealand, and I grew up watching wrestling from the late 1980s. My favourite wrestlers growing up were Greg Valentine, Bret Hart and Jake Roberts. When I first started watching wrestling (WWF Superstars of Wrestling); I was drawn to the gimmicks and the interviews where the wrestlers would drop their iconic catch phrases, and I enjoyed watching wrestlers like Randy Savage and Jimmy Snuka fly off the top rope.
But then I began to notice how certain wrestlers took pleasure in making their moves painful for their opponents which is why I liked watching Greg Valentine 'break' his opponents legs. Anyway, I watched wrestling through primary school, high school and even at university when I would go back to my flat regardless of time of day to watch WCW. I don't watch WWF/WWE as intensely as I used to. I still keep tabs on what's happening, my wrestling viewing is now devoted to Impact Wrestling and MLW Fusion. I have all of my wrestling from the 20th century backed up, and as long as I have that, I'm good.
Every so often (like Monday just gone, Queen's Birthday weekend for NZ) I would watch WWF or WCW, and although I grew up watching the WWF, there is still a lot of material that I have still yet to see. In this case, I was in the mood to watch something that I've seen before: WCW's Halloween Havoc 1997. The usual WCW per-per-view in the middle of the 90s featured an A list of names that headlined the events, the A listers were supported by a youthful and talented group of wrestlers, most of whom were smaller in size to their established 'elders' and had wrestled extensively outside of the States prior to being lured to WCW for lucrative deals. These young lions of the 90s never failed to deliver a fantastic undercard. These pre-main event matches produced wrestling styles that were rarely seen by the mainstream audience.
My favourite match from Halloween Havoc '97 (and a favourite of many other fans) is the Rey Mysterio Jr. vs. Eddie Guerrero: Mask vs. (Cruiserweight) Title match. Usually when I watch my favourite matches I'd pick up a detail that I probably hadn't noticed before, and I did find something new and significant regarding this classic match. When I first saw Rey/Eddie 20 years ago, the Lucha libre genre was still fresh to mainstream wrestling, and although the WCW Cruiserweight Division was over a year in existence, only a top few Lucha Libre stars were slotted in one featured singles match at every pay-per-view. As more Lucha libre stars were brought into WCW, the fans' awareness of the culture grew as they learned about the traditions and the extravagant theatrics. To ensure that the viewers watching at home understood the Lucha libre culture, WCW announcer Mike Tenay – an enthusiast in Lucha libre (and Japanese "Puroresu" wrestling) would sit in during the Cruiserweight matches and supply the viewers with stories about the wrestlers, the Lucha customs, Spanish or Japanese translation of holds, and the family lineage of the wrestlers – most of whom had fathers, uncles or grand fathers who wrestled. The use of Tenay's valuable commentary gave the fans a backstory to each Lucha star and this helped to integrate the Lucha wrestlers into the WCW product.
There were already some high profiled bouts for the Cruiserweight Titles shown on pay-per-view before the Rey/Eddie of Havoc '97: Rey Mysterio .Jr/Dean Malenko from Halloween Havoc '96, Dean Malenko/Ultimo Cruiserweight/J Crown Unification from Starrcade '96, Chris Jericho/Ultimo from Bash at the Beach '97. I believe that Rey/Eddie – Havoc '97 is what made the Cruiserweight Division an influential part of the US wrestling scene, and even if it were by accident, WCW found the perfect hero and villain to sell the genre to the mainstream fans. Rey/Eddie was the first major storyline of this division that gave the fans a reason to invest in the Cruiserweights: As the match is taking place, Eddie Guerrero's change of attitude is supported by Mike Tenay's endorsement when he speaks in detail about Eddie's past as one half of the notorious Los Gringos Locos tag team. Tenay adds fuel to the fire; highlighting previous accounts of Eddie desecrating the Lucha libre tradition of the mask while in the match Eddie is pulling away at Rey's mask. Rey Mysterio .Jr is given an equally glowing backstory as Tenay explains that Rey had wrestled under a different name for three years before earning the Rey Mysterio identity that was handed down to him by his uncle Rey Mysterio .Sr. Tenay adds that Rey has successfully defended his mask in nine other matches, making this defence against Eddie, his tenth. Rey's gear and mask have been altered for this specific event; he appears in a full body suit with his mask is attached to it. The suit is inspired to resemble the Phantom superhero, and before he starts the match, Rey gives a replica like mask to a fan sitting at ringside. This indicates the Americanising of Rey and other Lucha stars and WCW beginning to capitalise off the popularity of Rey and his Lucha peers through marketing and merchandise. Of the overall Halloween Havoc event, Rey/Eddie were of three Cruiserweight matches on the card (matches were slotted, one after the other with Rey/Eddie going third); this again supports that WCW were taking the necessary steps to push the Cruiserweights.
It's from these details that I find that Rey/Eddie from Halloween Havoc '97 elevated the Cruiserweight Division and changed the American wrestling scene. This match also surpassed the reputable Ultimo/Malenko unification. Although Ultimo/Malenko gave the Cruiserweights some credibility, it did not accomplish near to Rey/Eddie for the reason that Ultimo/Malenko lacked a definitive hero or villain, or that Malenko wasn't a strong enough hero; this led to a lack of emotion from the crowd. By default Malenko being American had the home crowd, unfortunately the audience were confused as to who they should fully support. That atmosphere felt like very competitive and interesting exhibition. Malenko/Ultimo contributed a respectable international flavour, however the placing of this match seemed like a "cut and paste", as if Malenko/Ultimo was not a WCW match but – but an import from New Japan Pro Wrestling. Basically, the match was out of place and didn't belong to WCW. Rey/Eddie – Havoc was blended in as part of the WCW presentation. It had a genuine hero and villain and it supported Eddie's actions; his malicious efforts end Rey Mysterio Jr.'s career and desecrate the sacredness of the mask, thank you Mike Tenay.
Two month before Starrcade '96, the first Cruiserweight Title defence on pay-per-view was at Halloween Havoc '96, the challenging antagonist Malenko against the heroic champion, Rey Mysterio .Jr. This, a brilliant story explored Reys perspective where he faced the difficult task of fending off Malenko who was a well-schooled mat based technician and a superior wrestler to Rey. Even with Malenko disrespecting Rey's mask and winning the Cruiserweight belt, their matches together weren't as memorable. Dean and Rey were an odd pair and for the good of the division it was probably best that they wrestle opponents that would complement their respective methods. Dean was a tremendous wrestler, though he did not possess the charisma to match his impeccable grappling skills. Dean was also regarded as a 'must' for the Cruiserweight gold, as well as Eddie and Chris Jericho, however it didn't help the Cruiserweight Division when these three began floating in between the United States, Television and Cruiserweight belts.
In some weird analogy; I see parallels between Rey and Malenko to Hulk Hogan and Bob Backlund. Backlund was a magnificent wrestler and champion while Hogan gave the WWF the charisma and the electricity to go nationwide and mainstream. Respectfully, Malenko paved a necessary path for the Cruiserweight Division, and Rey Mysterio … more specifically the Rey Mysterio Jr/Eddie Guerrero classic from Halloween Havoc 1997 was what elevated the Cruiserweight Division. I would even suggest that this match may have turned the Cruiserweight Division into a sought after genre with fans and wrestlers who have competed in similar styles throughout the last 20 years.
That's me for now, will see you again.
---
Always Use Your Head and visit the official Pro Wrestling Tees store for The Chairshot All t-shirt proceeds help support the advancement of your favorite hard-hitting wrestling website, The Chairshot!

---