Did Smackdown Win The WWE Superstar Shake Up?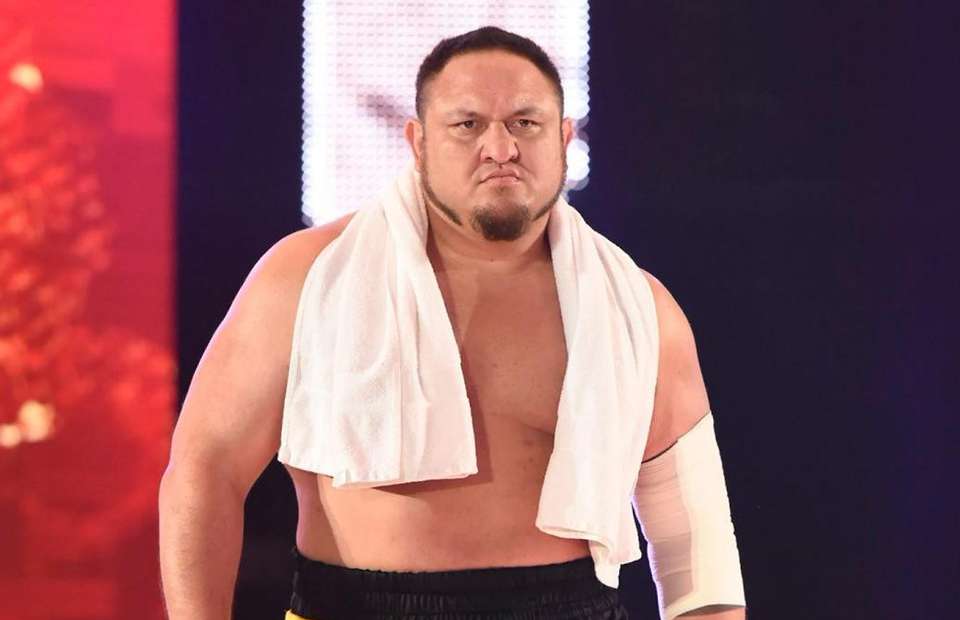 I don't ever think I have been this excited about a professional wrestling event that wasn't related to a pay-per-view. Watching the "Superstar Shakeup" this past Monday and Tuesday night had me glued to the television as it would for the NFL or NBA Draft. And now, I am excited SmackDown Live is on even footing with Monday Night Raw.
Before you all decide I need to get out more or worse come out of my mother's basement, please allow me to explain. Like most fans, I am a wrestling junkie. I grew up on Gordon Solie and the Jack Brisco fireman's carry take over. I believe in the bionic elbow of Dusty Rhodes and the spinning toe hold of Dory Funk, Jr. To me, that was wrestling. I couldn't wait until noon on Saturday's with my father and brother when I was seven to watch Championship Wrestling From Florida.
Today's wrestling is a far cry from collar-and-elbow tie-ups and a snap mare that left wrestlers on the mat. So, when something changes in this business, especially in WWE, it is must-see magic for me.
My name is David and I have a wrestling problem.
As I watched the events unfold of wrestlers moving cross brands, I was reminded how far this "problem" has come since my youth. That was 40 years ago and now I watch hoping to see a glimmer of the past. This week, I watched for something new. And when Samoa Joe walked out of the back on Tuesday night, I felt euphoria. The "Samoan Submission Machine" on the same brand with Daniel Bryan, AJ Styles and Jeff Hardy? In the immortal words of Jim Ross, business just picked up a bit, and for the better.
Even in his time with TNA, Joe has always been one of my favorite characters. With the defection of Kevin Owens and Sami Zayn, and the addition of The Miz and the former NXT champion, there is something I never thought I would see in WWE – balance. I was never a fan of brand extension. I understand it is a necessary evil given there are too many superstars and not enough titles to go around.
Seeing a Tuesday night roster than competes with Monday Night Raw gives me a peaceful easy feeling. WWE finally got it right. Joe wasn't the only solid move made for Tuesday night programming. Keeping the AJ Styles-Shinsuke Nakamura feud white hot, with the addition of Daniel Bryan as a full-time competitor allows the creative time to explore new rivalries and challenge the boundaries of what works and what doesn't make sense.
As a fan, I despised the notion that Monday Night Raw was always the big brother and SmackDown Live was the red-headed stepchild. While some of the players have changed, there is still plenty of chaos on the red brand. Roman Reigns is still pushed as "The Guy" to follow. Brock Lesnar is a part-time idiot that can walk away whenever he wants.
Seth Rollins and Finn Balor deserve a better fate than the mid card and Braun Strowman will never be a world champion with the McMahons still push Reigns as the man to beat. On and it appears Bobby Lashley will face Lesnar at SummerSlam.
Excuse me while I catch my breath. If anything, SmackDown Live has the advantage in programming because a two-hour show is a heck of a lot easier to plan, with tighter storylines and less self-promotion. It's the brand where wrestling matters.
Sorry, TNA. You weren't using the slogan anymore so I thought I would take some liberties.
If Samoa Joe is thrust into a main event program with either Jeff Hardy or Styles at SummerSlam, my heart will be happy. If he attacks Daniel Bryan and somehow defends the WWE Title as well, millions of fans will praise the wrestling gods. it's all about timing and proper booking.
WWE SmackDown Live now has the right performers at the right time. Things are just heating up for the blue brand. And this self-confessed wrestling junkie likes it just fine. If you need me on Tuesday nights, I'll be watching my new-found love. Not because it takes me back to a time of wrestling's past. But because it's new and a cause for excitement. Because that's what WWE should have been able to do all along.