SmackDown Women's Title Match Set For Backlash, Updated Card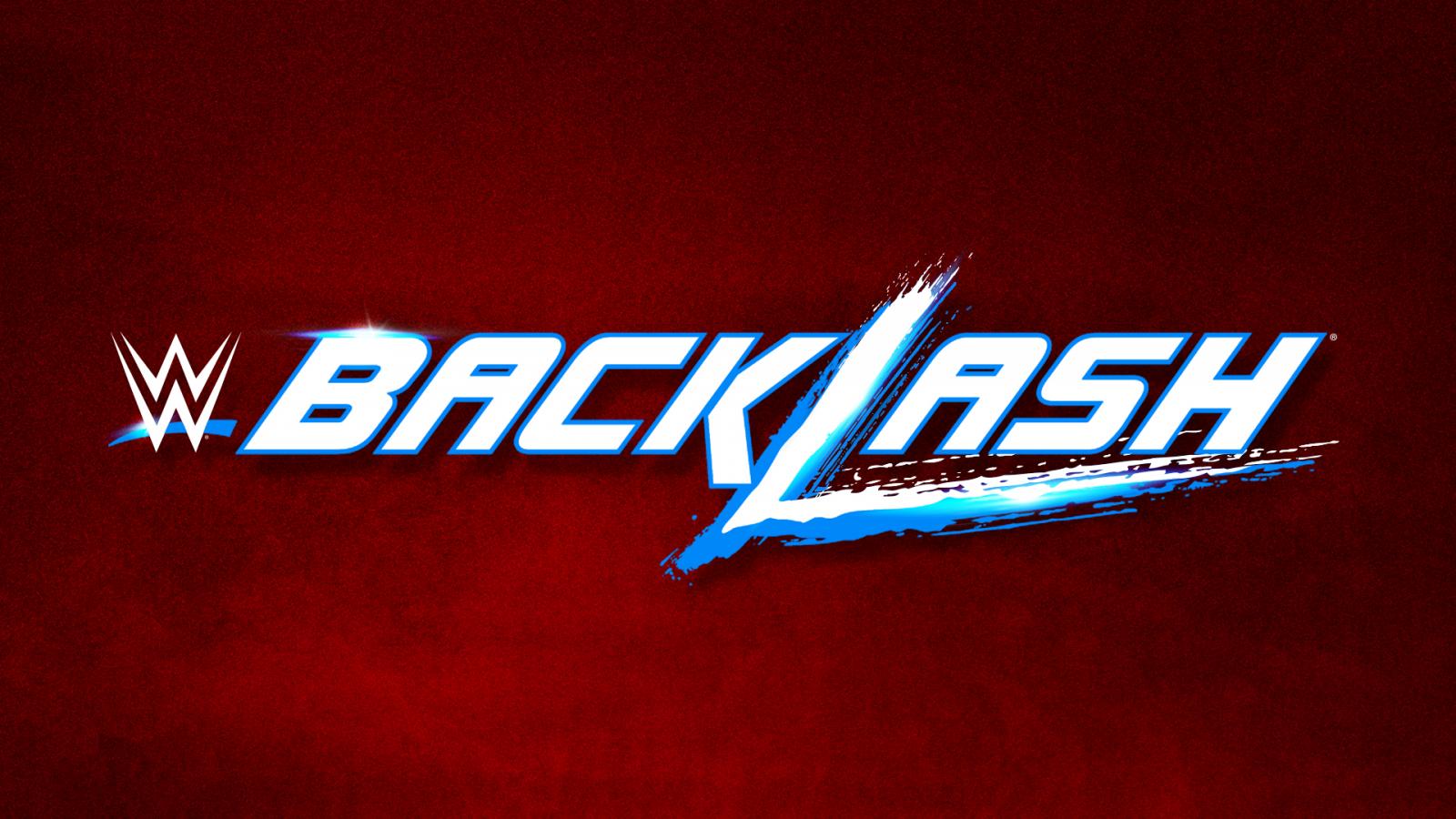 With the focus for the WWE this week primarily on this Friday's Greatest Royal Rumble, we still have Backlash right around the corner on May 6th at the Prudential Center in Newark, New Jersey. Today, WWE has announced that Charlotte Flair will be getting her rematch for the SmackDown Women's Championship at the event with a contract signing to take place tonight on SmackDown Live. Below is the updated card for the event, which could change depending on the results of Greatest Royal Rumble:
Roman Reigns vs. Samoa Joe
WWE Intercontinental Championship
(C) Seth Rollins vs. The Miz
RAW Women's Championship
(C) Nia Jax vs. Alexa Bliss
SmackDown Women's Championship
(C) Carmella vs. Charlotte Flair
EA's Take: I'm not anticipating any changes here, at least in terms of who the champions are. If we're maintaining any semblance of brand integrity, both Hardy and Rollins will retain their titles at GRR. This would also lead me to believe that Rollins retains at Backlash as well, but with co-branded pay-per-views now, who's to say WWE won't do something out of the box.
Continue following TheChairshot for all the latest skull smashing opinion, news, reviews and so much more! @theCHAIRSHOTcom on Twitter
Always #UseYourHead
Mitchell's Raw Talk Report! (6/21/21)
Raw Talk is Must-See!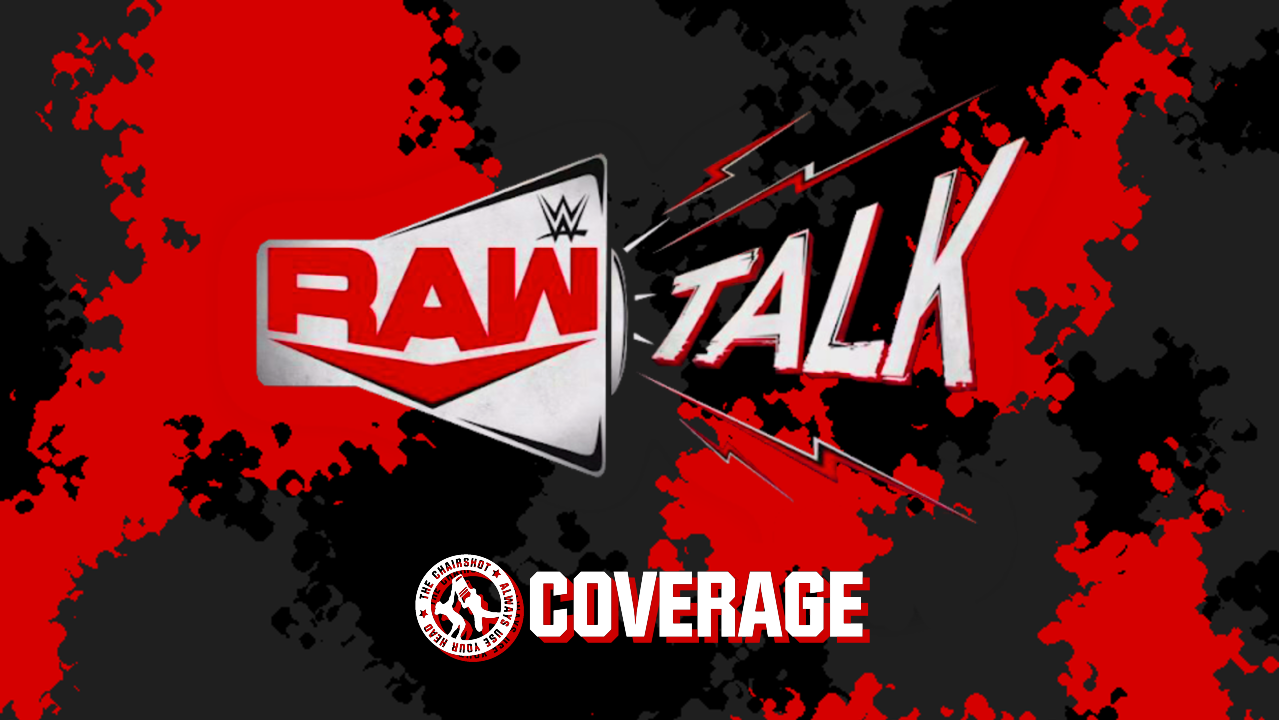 Welcome to the Most Moist-See edition of Raw Talk yet!
Raw Talk welcomes just some of the winners from tonight's MITB qualifying matches! Matt Riddle, Nikki Cross and Johnny Drip Drip are all here to celebrate!
Kevin Patrick welcomes us back to the show!
They're still picking up the pieces after the great Hell in a Cell PPV last night, but "get in here" as Kevin and R-Truth are back again. How is Truth doing? Remember, say "Former WWE 24/7 Champion." This is the third time, K-Peezy. They can talk about the show but Kevin and Truth have to get it right. Kevin asks where is the 24/7 Championship, anyway? Truth would like to know that, too. Kevin says "pesky Tozawa" was floating around here, showing off the title. And Kevin couldn't text Truth about it? Well he was trying to keep track of Tozawa. Also they don't have each other's contact info. That's a good point.
But Raw Talk shares Tozawa's Instagram post from tonight! "Disguised as a suit man. Truth doesn't even notice me tho." So that's on Truth, then. That imposter! That's not Tozawa! No, it is him. He's messing with Truth. What's Truth gonna do about it? What's Kevin gonna do about it? What is he going to do to rectify this? Right, sorry. Kevin promises they'll get there. But first, let's get into tonight's Monday Night Raw! Lashley VS Woods, one hell of a match. And just 24 hours after for Lashley was in another Hell in a Cell match! But that was THE WWE Champion Woods was taking the fight to!
Woods wants to prove he's in no one's shadow, but Kofi is getting his shot at the title at Money in the Bank. MITB is July 18th, just a month away. Woods proved something to Truth, because Lashley is no joke. Even after everything last night, he kept going. That's what champions do! Champs take a lickin' and keep on tickin'! There were no excuses here. And what classic Hurt Business to keep Kofi out and taunt him with Woods' pain. Kofi must be motivated, and with just a month to go, he'll be fired up. Truth says Kofi is ready to release something on Lashley. Kofi wants that world title. This just put more on the fire.
Now, we have seven total competitors for the two MITB Ladder matches. For the men, it will be Ricochet, John Morrison and Matt Riddle. For the women, it will be Naomi, Asuka, Alexa Bliss and Nikki Cross. Ricochet beat AJ Styles and that is huge! Truth's dawg, Riddle, beat his other dawg, McIntyre, and #JoMo got one on Orton! Don't sleep on Johnny! Naomi and Asuka got Eva Marie after Eva's ego got the better of her, and then Nikki and Alexa oddly worked together to beat Shayna and Nia. Truth didn't recognize Nikki in her superhero costume.
But before getting to guests, Kevin brings up how we will again see Rhea Ripley VS Charlotte Flair for the Raw Women's Championship. Charlotte gets yet another opportunity at MITB, who does Kevin got? Hard to go against Charlotte. Rhea used one of Charlotte's own tricks against her, retained by Champion's Advantage with that disqualification, and Charlotte wasn't happy. Charlotte and Rhea are stepping it up. Tonight's Raw Talk is going to step it up, too, with the guests they've got! Miz 'n' Morrison, Riddle and Nikki Cross are all waiting, after the break!
Matt Riddle joins Raw Talk!
Riddle says, "Bro bro bro," because he's Sandy Claus handing out his new merchandise! RKBRO mugs, get 'em now! Here's one for Kevin. Riddle has a shirt for Truth! Look, it's Mr. Slithers! And the viper stallion on the back! Truth thanks Riddle and they dap. You could wear it, frame it, whatever. Riddle wants to point out he just beat Drew McIntyre, a former WWE Champion! And with no help! He did it by himself! Now he's going to the MITB Ladder match, and one step closer to being WWE Champion himself! Or wait, it's good for any title, right? Yeah, any title! Then maybe Riddle will go get Travito the US Championship back! Or RKBRO can go after the Raw Tag Team Championships!
Okay, so obviously Orton lost tonight, but Riddle knows about the Last Chance Triple Threat next week. It is stacked with Orton, McIntyre and AJ Styles, but if Orton wins, RKBRO is going to MITB together! That just stacks the odds in their favor! Kevin asks how Riddle feels about tonight, and to be honestly honest, McIntyre was in a WAR with Lashley. That match took it's toll while Riddle was home playing games with the kids because it was Father's Day. Honestly, Riddle was so relaxed while McIntyre was in the fight of his life. And then McIntyre was in another fight of his life with Riddle, and Riddle was just in the right place and right time. Truth high-fives Riddle for that.
Kevin wants Riddle to think about how things could change if he becomes Mr. MITB. Just look at The Miz. He is a two-time WWE World Champion because he was a two-time Mr. MITB. Riddle knows he could do that. But then he's seen people win the briefcase and fumble it, too. So you can't just look at all the pros, you gotta look at all the cons. Miz was great at picking an opportunity and manipulating things to his advantage. Riddle would feel pretty sweet with the briefcase, and is sure in the moment he's more dangerous, but he just isn't sure he has that way of getting someone when it hurts the most. Truth thinks he can, but Riddle says he'll be 99.9% sure he gets the title.
Truth likes Riddle's honesty, but you gotta watch The Miz. Miz is like a used car salesman or something. Yeah, Miz didn't even win the ladder match but got the briefcase anyway and then cashed it in! Truth says Miz handles his business, but sells some shady stuff. Moving on, Kevin apologizes for being a buzzkill. Balls? No, buzz. Oh right, the accent. Australian or Irish? What's going on here? But Riddle knows it's Ireland, he used to hang out with Sheamus. But anyway, what was that with Orton? Riddle admits that Orton was in one of those moods. Orton is moody. TO deal with Orton, you gotta deal with the best of him and the worst of him, the thick and thin, the better and worst.
Riddle tells Randy to shut his eyes and asks what Orton sees. Orton says, "Nothing." And Riddle says, "That's my world without you, bro." Whoa, that's strong stuff. Orton gets mad, he did lose and maybe blames Riddle, but Riddle knows Orton has stuff to do. Riddle is letting Orton decompress. Riddle knows Orton better than most people think he does. Orton needs time to breathe and reevaluate before next week. This relationship is week to week. It was bad for Orton, amazing for Riddle, Riddle is in the MITB ladder match! Bank in the Money now! Finger lock! But really, Riddle is feeling high into space! With Mars and the aliens! But he's just so happy.
Yes, Orton had a rough night but he'll turn the page. When you feel this bad, you can only get better. Great positive thinking! Kevin has everyone give it up for Riddle, and Riddle fires up again. Get your RKBRO merch now before it's all gone!
The Greatest Tag Team of the 21st Century joins Raw Talk! *stares off into distance*
John Morrison qualified and Miz is honking his wheelchair's horn in celebration. Truth likes what they've got and he congratulates Morrison. If you asked Morrison yesterday if he thought he'd beat Randy Orton in a qualifier match, he'd be doubtful. Miz says Morrison won 1-2-3! Anyone not aware, Miz is in a wheelchair. Can they get a booster seat for him? He'll sit on his wallet and be towering over everyone! Miz says Morrison will be Mr. MITB and be a champion! Miz knows more about MITB than anyone! He has the inside track! And Morrison has the ladder match experience, too. You can start calling him Mr. Moisty in the Bank!
Truth says Morrison is still wet and stuff. Yeah, he's dripping right now in that bomber jacket cuz he's dropping bombs! BOOM! Drip sticks for everyone! Tell your parents all about 'em! Drippin' ain't easy. If you're hurting for a squirtin- Whoa, keep it PG, Morrison! What? How as that not PG? Just be careful, there are electronics here. Kevin asks if Morrison feels he has the advantage right now thanks to Miz. Of course! No one has a bigger advantage than him! Miz has cashed in twice! He knows how it's done! They heard Riddle acknowledge that. They have a game plan, they have it all figured out, they are going to make Morrison Mr. MITB!
Kevin asks what the plan is and Miz mocks his Irish accent, "Oh, you wanta know tha plan, mate?" Wait they're still doing Aussie accents. But Truth says they gotta watch it with K-Peezy, he'll get the kangaroos on him. That is on Kevin's driver's license, right? Yeah, sure. Any more brainbusters, then? Morrison has Miz's back, Miz has had his back, they were an amazing tag team. Remember? White Shadow! Yeah, but Truth remembers Awesome Truth and Miz was always scheming. Truth, stop pointing with the drip sticks. Stick it somewhere else. Keep it PG. Miz says he always has something up his sleeve, as does Morrison. They know how to get the job done!
But Miz is in the wheelchair, isn't there some difficulties with that still? No way! Didn't you see their entrance tonight? They were coordinated. Kevin watches the show, he did see that. The replay is great with the slow-mo ride down the ramp. Is that chair electric? No, that was all gravity. Miz's leg is busted up, it is getting better, but when will he be back? He doesn't know. Still here, though! Injured and all! He doesn't have to be here, but he has Morrison's back. Others stay away because of boo hoo hoo, but BOOM, Miz is here. Truth says Morrison still needs to watch his back with Miz. Why? Miz is in a wheelchair!
By the way, Miz is gonna trick this out like a Mario Kart! Smoke out the back, grease traps and sparklers! No smoking in the ThunderDome, guys. Yeah, Truth knows all about that, huh? Remember all those Euro tours? Okay, okay, time for these two to go! What did Truth do? Nothing! He'll do something with the drip sticks, that's for sure. Looks like he's trying to start a fire with them. Where there's fire, there's smoke. Kevin definitely wants to talk with Truth about those trips during commercial. Let's do that right now, huh?
Nikki Cross joins Raw Talk!
The last guest of the night is one of the most fun person in the world, R-Truth! Just kidding, it's Nikki! Nikki is ready to be in the Women's MITB! She is pumped! And tagged with Alexa Bliss like it was the good ol' days. Well, some much has happened to the both of them the last six months. They've been on different journeys. Tonight, the goal, the mission, the whole point of tonight, was to win against Shayna & Nia and then get to the MITB ladder match. So that was what they did, her and Alexa, they're in! Now, FIRE, BABY! Nikki is heading to the next goal, and it is every woman for themselves! No teams in MITB, baby! None! Everyone wants that briefcase, Nikki wants to be NIKKI in the Bank! Oh, that sounds great already!
Kevin asks if Truth saw how Nikki finished off the match. Oh, yeah, a pin on Shayna. Nikki's new gear is interesting, too. What is the story of this again? Can she fly? Well, Nikki is really happy they asked. This is a little new for the fans to share with her. She does not have superpowers, she knows that. She can't fly, doesn't have super strength or anything. But putting this cape on, this mask, these wrist gauntlets and armbands, the whole outfit, she feels like she can do anything! She might fail, she might fall, but here's the thing: she'll keep getting back up because she has to believe in herself. All anyone can really do is believe in themselves, and she wants to share that with the fans.
These last few weeks, Nikki was putting this together, and here it is! She's so excited! So are Truth and Kevin. Truth brings up the gifts, from the RKBRO mug and shirt to the Drip Sticks. Did Nikki perhaps bring them something…? Oh, uh… The gift of Nikki! Nikki strikes a heroic pose and Truth does appreciate it. Nikki is the gift, and she does another Wonder Woman spin. Truth helps her spin the chair for "slow-mo." She wobbles a bit but he helps her stay up. Kevin thanks Nikki for her time, and thanks us for tuning in. He hopes to see us again next week for more!
---
My Thoughts:
A great Raw Talk, and there's always so much great energy when Riddle is on, and the same for Miz and Morrison. Having them all on was great, but I'm surprised no one brought up the scooter-wheelchair chase from tonight. That had me dying laughing. But Riddle is pumped as always, I like his way of framing Orton's side of the story, and I'm sure it'll be referenced next week on Raw, too. Morrison and Miz continue to have a great dynamic, and that is the same for having a great dynamic with Truth. But as I said for the Raw article, I don't see Morrison winning because it'd be too easy with Miz right there with him and how it's just a rehash of last year.
Nikki Cross was great tonight, and she pretty much said the same things in her promo to introduce this costume. I really wish she nailed down the name of this persona, she was almost too hyper with "the spirit" and "the spark" but it wasn't clear which one she liked better. I think it'll end up being "The Spirit" as in, "that's the spirit!" Y'know, that encouraging phrase about the positive attitude. But I still feel like this will be a short-lived bit because something could happen between her and Alexa for Lily to have a human host.
Mitchell's Talking Smack Report! (6/19/21)
Talking Smack is gonna ROOOOCK~!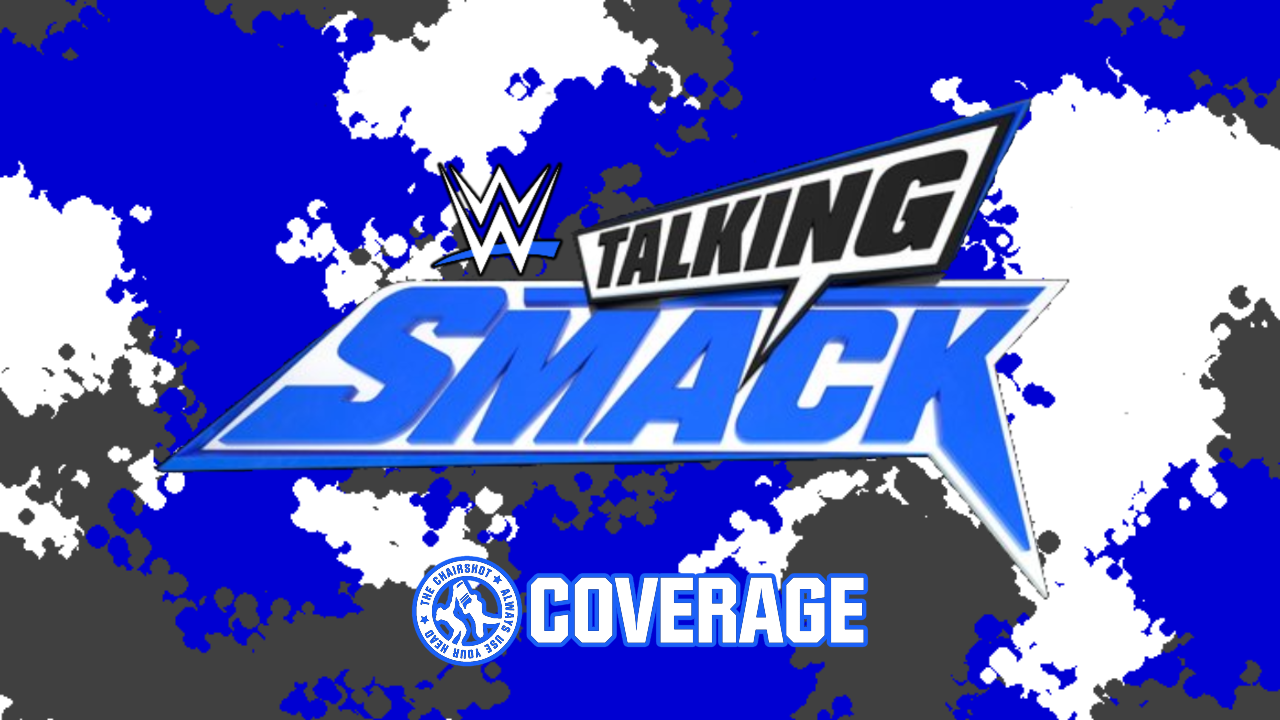 Talking Smack leads into Hell in a Cell!
Before WWE enters Hell in a Cell this Sunday, join Talking Smack and ROCK OUT~ with Rick Boogs and Shinsuke Nakamura!
Kayla Braxton is back and welcomes us back to the show!
On "the eve" of Hell in a Cell Sunday, Kayla thanks Kevin Patrick for taking over for a week. Paul Heyman jokingly asks that wasn't her last week. He "honestly" thought that Kayla had done gender reassignment surgery and gained this "horrible, indecipherable accent" to be Gaelic garlic, like a "sober Conor McGregor." He didn't understand and just thought Kayla was messing with him on a Saturday morning. But now that she's here, Heyman honestly feels he misses Kevin. Well, Paul, Kayla missed you, too. Anyway, on to what happened on Friday Night SmackDown! Firstly, Bianca Belair VS Bayley will now be inside the Hell in a Cell, which is still towering ominously behind the set.
Bayley has experience inside HIAC, Bianca does not. But since Bianca became champion, she's defied all odds. What does Heyman think about the match raising the stakes? Who's gonna win? Whoever beats the other. Okay… Every week, and Kevin is invited to help Kayla with "this guy." Oh, "this guy?" This living legend? God's gift to sports entertainment? This national treasure? This Special Counsel to the Tribal Chief? No, "tHiS gUy~," some shmuck looking for a hotdog and a knish. Well, after you, "Kevin." Well, Kayla just expected that after being asked such a question, he'd respond with a real answer.
Oh, Heyman's sorry. He barks and claps like a trained seal now. Well, "Yes And" is a thing in improv and hosting, so maybe answer with a positive and not a negative. Alright, sorry, ask again and he'll try better. At HIAC on Sunday, who walks out at SmackDown Women's Champion between Bianca and Bayley? He says Bayley. Does he want to add anything, or is that it? Heyman gets on Kayla for saying his answers aren't good enough. Moving on, the newly shaved Otis didn't defeat but rather demolished Angelo Dawkins. This new look makes Otis look even meaner to Kayla. This is a different Otis. Heyman agrees with that. See? Rapid fire. Probably because Heyman wants to get to the ending of SmackDown.
Rey Mysterio said he didn't want to wait until Sunday to face Roman Reigns for the Universal Championship inside HIAC, so that match took place on SmackDown. And to Heyman's utter delight, Roman is still champion. She gives the floor to Heyman now so he can say what he wants. "Here's your chance to acknowledge your Tribal Chief." Would she like to do that now? He'll take her silence as a yes. Would you, the fans, like to acknowledge Roman as the Tribal Chief? Because it's about time you did.
"We had the story of all stories, didn't we? My goodness! Father's Day Weekend kicks off with an aggrieved father who couldn't wait to get his hands on the unbeatable champion! This was a Rocky movie playing out in front of your very eyes, wasn't it?" Heyman sings Gotta Fly Now, but puts a "San Diego flair" on it with "BOOYAKA BOOYAKA!" Heyman then gets serious and shouts, "Except this ain't no Rocky movie!" It's Roman's reign, and Rey will acknowledge Roman's reign as Tribal Chief! As Head of the Table! As End All Be All, Universal Heavyweight Champion!
Heyman lists off names: The Fiend acknowledged Roman, gone from SmackDown; Braun Strowman acknowledged Roman, gone from WWE; Daniel Bryan, banished from SmackDown; Edge is at home playing Mr. Mom because he took a ConChairTo in the "most declaratively dominant pinfall in the history of WrestleMania," and we haven't even heard from him since. Now Rey Mysterio stepped up and it happened again. But here's the good news: This next Friday, Roman Reigns' dance card is open! Who wants to make a go of it? Who wants to take their chances this Friday in NOT acknowledging the Tribal Chief. Because that is where the suffering begins. And to top it off, Heyman tells Rey, his good friend, "Happy Father's Day."
Shinsuke Nakamura and Rick Boogs join Talking Smack!
The rockin' bard plays Nakamura's theme and it echoes through the ThunderDome. Heyman keeps looking at Boogs while Kayla introduces the King of Strong Style and keeper of the crown. Nakamura is officially the King of the WWE! Yes, and Kayla feels like he's always been a king. There was never any doubt. Yes, a king since day one. But finally, it is official. Yes, there is no doubt. Is Corbin "King Corbin" still? Is he just Corbin? Baron Corbin? Nakamura thinks he's back to Baron Corbin, because he lost and can't argue the crown is Nakamura's.
Kayla notes Nakamura has "rocked" the crown all over the place, from coffee to being in his car. What was his favorite place to wear the crown? Nakamura wanted to go to the beach and surf with it, but it's too dangerous. By the way, is Boogs is just that excited to just jam out. Every time someone talks, he plays. How has this been, having him play Nakamura on and off? Heyman "just noticed." Nakamura likes Boogs' energy. It gets him pumped. Kayla loves the hair, the pants, and the guitar. Has Boogs given Nakamura guitar lessons? Yeah, Nakamura might bring his some day.
Kayla notes to the fans that Nakamura is a very talented surfer. She imagines him having the guitar and playing while on his surfboard. Nakamura isn't sure about an electric guitar being on the water. Okay, maybe just a regular guitar then. Acoustic. Heyman has no idea what's going on! Boogs, play us off! Boogs does, and Kayla thanks Nakamura for stopping by. Kayla also makes sure Corbin knows, Nakamura is king, Corbin's just a baron.
Adam Pearce joins Talking Smack!
Kayla introduces him as "the man who has all the answers," but Pearce isn't so sure about that. But she thanks him for joining them. Pearce says it is a pleasure. Kayla says they could move things around so he doesn't have to sit by Heyman, but Pearce says there's no seat he'd rather be. Heyman says there's no flirting on Talking Smack. Kayla doesn't need to try and arrange it so she and Pearce can sit together. Kayla can't believe Heyman is saying that. But getting to business, Pearce made a match official for HIAC the PPV. Sami Zayn VS Kevin Owens. Kevin wanted it because he's sick of Sami meddling. Aren't we all? But isn't Sami borderline just obsessive?
Pearce looks at this from a long term perspective. He's known them both for 15 years, they've both been obsessed with each other. Pearce has been told maybe they shouldn't have this match because of his own personal investment in it, and that's not true. Pearce says that the WWE wants to see a resolution and we'll see that on Sunday. Heyman wants Pearce to stop the act. Pearce knows he wants to see Sami get his ass kicked. Heyman sure does, Sami's "a prick." And as the former head of the conspiracy against Sami, which Heyman admits to being, he knows a conspirator when he sees one. And Pearce is one!
So Heyman just said he himself just called Sami a prick and would want to see him get his ass kicked. Yes, but Heyman isn't an authority figure anymore! But hold on, hold on! As a grown man, Pearce can have his own opinion. Well not if you work directly for the WWE. Well didn't Heyman used to work for the WWE? Yes. Okay, and Heyman would spew and spew and spew, just like he is right now. Kayla says Heyman doesn't like it when other people talk. Yes, Pearce is aware of it and used to it by now. But as the promotional tour de force Heyman has been in this industry, Heyman is saying he would not have made this match? Of course he would, right? So that's why Pearce did it.
Does Pearce want to see Kevin "kick the tar" out of Sami? Of course! As Adam Pearce the human being, why wouldn't he? But as a professional WWE Official, there still isn't a bias when putting such matches on the marquee. Heyman as a promotor understood that, so he can't sit there and denigrate Pearce to his face. Heyman will just do it behind his back then! That's what Pearce expects! Kayla loves seeing someone finally take the fight to Heyman. Heyman still accuses Pearce of bias against Sami. But then here comes Sami! Hallelujah! Sami is absolutely livid over Pearce admitting that, as a WWE matchmaker, he wants to see Sami get beat up! Has he no shame?!
It's like they just do it out in the open now! At least they did it behind the scenes! Heyman did it behind the scenes, and had the decency to lie to Sami about it! Yep! Pearce can't believe Heyman and Sami are on the same page here. Pearce just wants to see resolution. No, he is part of the conspiracy to make Sami suffer! Sami knows what Pearce is up to now! "You think you're so smart with your big bald head!" Pearce is so smart showing off his brain. But Sami is smarter! He will always be one step ahead! When Sami beats Kevin, Pearce will look foolish! Foolish! Well, Pearce won't look foolish putting his mic down and saying to them both, bye! Heyman and Sami are made for each other.
Sami says Pearce shoulder checked him on the way out! We have it on tape! Or did the cameras "magically" not catch it? Heyman claims he's a witness and volunteers to testify! Sami has a legal team fighting the WWE! Heyman wants Sami to wait and they'll take a commercial break. When we return, Sami will have an open, uncensored mic. Three, two, one, fade out.
Talking Smack returns with Sami Zayn.
Kayla says it's been a great show, so without wasting more time, we give the floor to Sami. Sami takes a moment before he begins. "Most people think the primary function of the WWE is to turn a profit for shareholders, all the while acting as this giant global media conglomerate that puts out quality television and Pay-Per-Views and live events and puts smiles on the faces of all our fans across the globe. But that's not true. The primary function of WWE is to screw with Sami Zayn." All the board meetings, the shareholders, the arenas, and even talk shows like this! All of this is a back drop for the real mission: Make Sami Zayn's life a living hell!
Sami tells Heyman that Heyman has a reputation as a "walrus faced notorious liar," and all these other things. But Sami has come to learn that- That Heyman's a lot worse than that? Because he is. No, no, Sami wants Heyman to hear him out. Heyman has lied to Sami countless times, and Sami even caught Heyman red-handed more than once. But that doesn't matter now. Heyman has been a victim all these years of a smear campaign! Once in a blue moon, Heyman tells the truth! And when he does, Heyman crosses the corporate line, something some people aren't willing to do.
Some people, as Sami looks at Kayla, are always willing to toe the company line and play it safe because it keeps them paid. But when you cross the line like Heyman and Sami have, you get smeared! Called things like "walrus faced loser" or being made to look crazy. Sami and Heyman understand, but the worst is when someone like Kevin Owens, who carries on as "this relentless fighting machine, fighting family man, fighting the good fight all the time to put food on his family's table," when in reality, he's the worst kind of RAT! Kevin is a CORPORATE CO-CONSPIRATOR, and there's nothing lower!
For everything Kevin's done to Sami over the years, this last piece is worse than anything! Worse than any apron powerbomb, any stretcher attack! So at HIAC PPV, "karmic justice will be served." Sami believes in karma. Does Heyman? No, because he's got a whole lot coming to him. Kayla, does she? And don't answer with some Instagram level quote. No, she believes in it. Okay then. So Kevin is going to get what he has coming to him! Kayla understands that after being the victim while just being a decent, honest man, some good will come back to Sami. She knows karma will be served, right? For one of them, yes.
How does Heyman deal with this? Every single week. Heyman says this is why he prays against karma. Kayla is the bad karma. All the sins compounded. "You're gonna cohost a show with Kayla~! Oh no…!" Even worse, Kevin Patrick or whatever, it was so hard to understand what he was saying. Sami has no more time for this, no more from Kayla. They're not seeing eye to eye. But Sunday, we will all see karma and justice being served. Sami leaves and Kayla thanks him and everyone for their time. Sunday is going to be big, hope to see you there!
---
My Thoughts:
A very good episode for Talking Smack, and I like that we got a different order of things than usual. Heyman got to say his piece first and it was another powerful promo that really tied in everything, and even kayfabe'd Strowman's release. I hope Heyman mentioning next week and how Roman can move on to another opponent encourages someone to step up and challenge him for MITB. It could be Jey returning to fight for his independence, it could be a winner from HIAC like Kevin Owens, either way hopefully it ties into the show somehow.
Nakamura had a decent segment but it sure seemed like it was more about Boogs with him constantly rocking out. I don't want Nakamura to turn on Boogs but I do think there should be something where they part ways and Boogs gets to rock out for himself. I will say, Nakamura's theme still sounds great on electric guitar. Pearce being a guest was a nice surprise, as was Sami Zayn, and I like they were able to make it a natural transition from one guest to another. Sami having the final segment was great, he really added an extra bit to the story of the "conspiracy" as well as with Kevin. I said this for SmackDown and I'll say it here, this should've been the match that SmackDown put HIAC on since the Universal Championship happened last night.