Top 5: Matches Of The Week Ending 4/15/18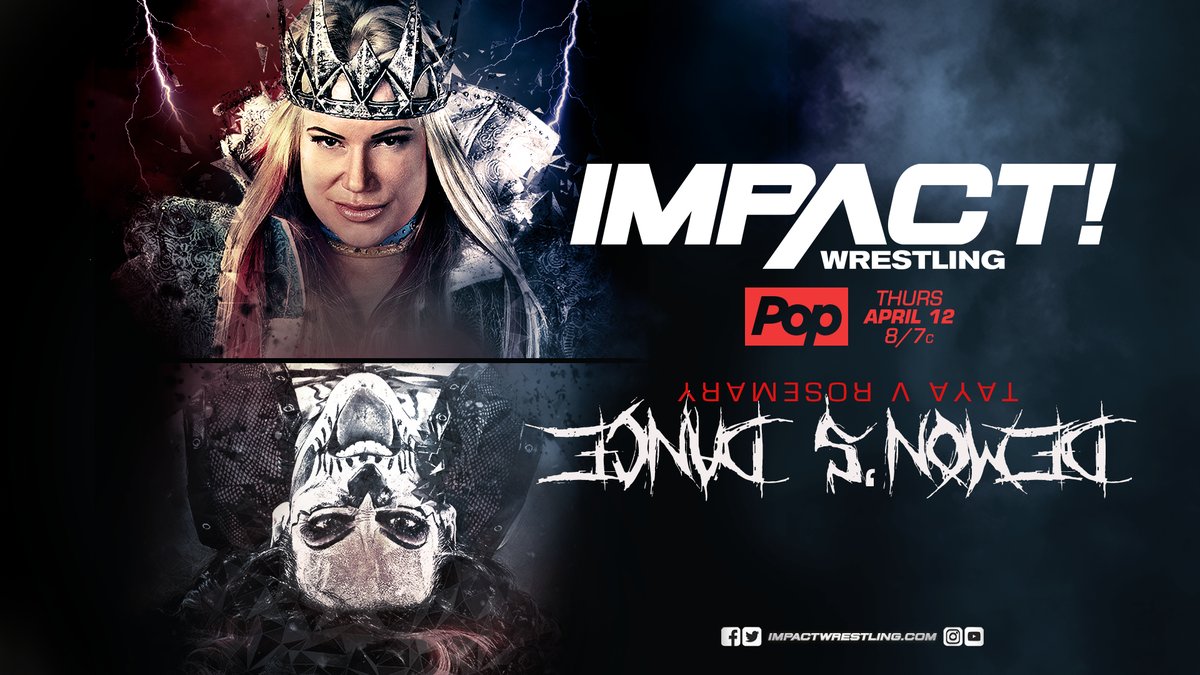 We made it through WrestleMania weekend, and now we have a sort of normal week. However, since I'm doing coverage for the All Japan Champion Carnival, those matches will be more prevalent than an average list.
Before we get to the AJPW dominated Top 5, let's assess the month of March and last week's votes. Month of March match that got added to the yearly pool:
January – Gargano vs Almas
February – Kazuchika Okada vs SANADA
March – Golden Lovers vs Young Bucks
That gives us a little variety already in the early goings of the year. As for last week it was close, I had to consult a tiebreaker. So the match that won the tie breaker, Andrade 'Cien' Almas vs Aleister Black @ Takeover NOLA. This may be a little controversial, but opinion is subjective, and obviously no one match ran away with a consensus number 1.
Let's get to this week's Top 5.
5. Impact Demon's Dance: Rosemary vs Taya Valkyrie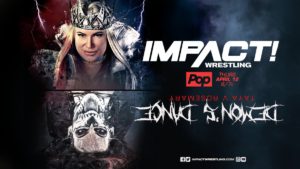 Rosemary and Taya have had a feud dating back to AAA, while bleeding into Impact starting last year when Taya debuted.
So Demon's Dance is just another name for Raven's Rules…or basically, extreme rules. They went outside early, and Taya kept trying to callback to her initial statement to Rosemary with Road to Valhalla on the entrance ramp. For Rosemary's sake, she blocked it a few times and forced Taya to change her direction.
A solid wrestling match ensued, a bunch of chairs got introduced and…well there was an awkward spot. After Taya hits a double knee to a chair on Rosemary's face, while she's laying in the corner, Taya then decides to place a chair between her legs and…well…split the uprights? I can honestly say, I've never seen that in a women's match.
Following that Rosemary got the momentum back, introduced a table and was setting up for something. Taya nearly circumvents the table, but Rosemary powers through Taya's offense, eventually they both battle on the top rope, and Rosemary drives Taya through the table, for the victory.
Solid hard hitting match between two women with a lot of history.
Rating: *** 1/2
4. 205 Live: Kalisto vs Akira Tozawa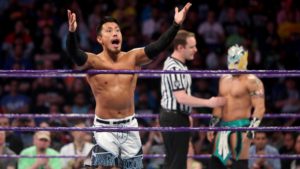 Continuing the Lucha House Party versus the Japanese guys storyline, we see these two get paired into a match.
Surprisingly, this drop down to 205 Live, seems to have given Kalisto validity and a venue to look like a legit threat. This match went back and forth nicely, with not many sloppy spots. Tozawa and Kalisto played their parts of two former champions who are trying to reestablish themselves.
After a multitude of dives from Tozawa, he tried to set up for his Senton, but was countered by Kalisto. After a good exchange between the two, Kalisto hits Salida Del Sol, and gains the pinfall victory.
Rating: *** 3/4
3. AJPW Champion Carnival: Jun Akiyama vs KAI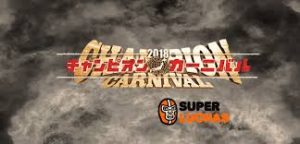 Still looking to establish himself in All Japan, KAI comes into this match behind the eight ball, against a legend.
Given the types of matches Jun has put on lately, this really floored me. He seemed more determined to hurt KAI. Took a big spill into the guardrail and in general, pulled off moves with much more velocity than I'm accustomed to seeing him do.
They traded multiple pinfalls , changed the pace a few times and made both men look fantastic. Akiyama still proves himself to be the crafty veteran with the way he wins. At the point this match happened, it was the highest rated B Block match, thus far.
Rating: ****
Honorable Mentions:
AJPW Champion Carnival: Jun Akiyama vs Yukata Yoshie
Rating: *** 1/2
Smackdown: Daniel Bryan vs AJ Styles
Rating: *** (would be higher if it didn't get cut short)
2. AJPW Champion Carnival: Jun Akiyama vs Suwama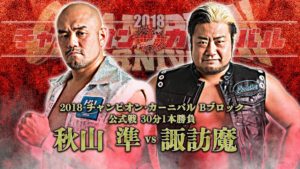 Two guys towards the top of the standings, this will either give Jun more space, or help Suwama come back from an early loss.
Now this is where my lack of historical knowledge hurt me. Suwama and Akiyama went at it, like two men who hate each other. Suwama threw the guard rail at Akiyama, they both threw chairs and this was all after about 40 seconds of them just hitting each other over the ropes.
So I'm not sure where this grudge started, but the hatred was palpable. Hell, even at the end of the match it was obvious when referee Wada calls for the stoppage and Suwama doesn't release right away and continues trying to inflict damage.
Rating: **** 1/4
1. AJPW Champion Carnival: Shingo Takagi vs Yuji Hino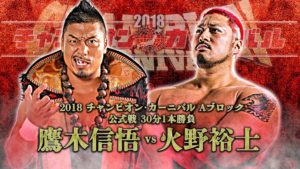 Shingo is a highly decorated wrestler billed out of Dragon Gate (even though news broke recently about him leaving), and Hino is on a hell of a run.
Both of these guys were undefeated moving into the match, and it had a feeling like a finals match. A lot of hard and heavy strikes, big power moves and just impressive resilience from both men. It should be noted that with how close this match was, Shingo is about 30 pounds lighter, and still managed to lift him for power moves.
In a feat that isn't often done, Hino kicks out of a Pumping Bomber and Last Falconry, so that left Shingo trying to find an answer. But sadly for Shingo, the size and power of Hino took the advantage, and on the second attempt hits the Fucking Bomb (literally the name of his move) for the pinfall.
Rating: **** 1/2
If anyone wants to complain about a Japan bias, think about it like this. Champion Carnival is a tournament like the G1, the quality of the matches will be hard to top, with basic television programming. With all that said, Jun Akiyama has been working well beyond what I expected from him, but Shingo has had onl 3 matches so far, and 2 have been the best matches of the tournament.
So be that as it may, Shingo Takagi vs Yuji Hino @ AJPW Champion Carnival, is my choice of match of the week. Agree or not, leave your choices and comments. Use your head for more than a hat rack and make your opinion known.
---
Always Use Your Head and visit the official Pro Wrestling Tees store for The Chairshot All t-shirt proceeds help support the advancement of your favorite hard-hitting wrestling website, The Chairshot!

---
SAnitY To WWE Smackdown Isn't Special Without Nikki Cross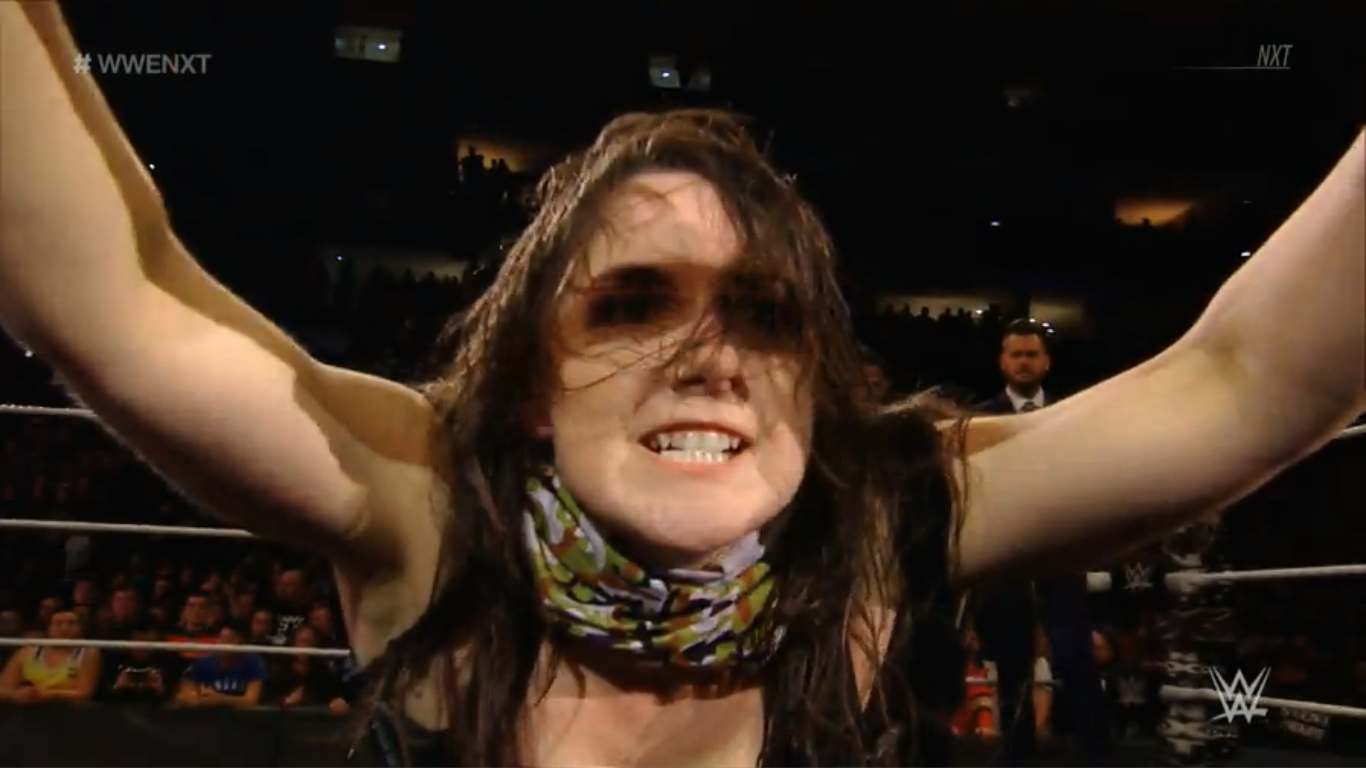 The WWE's (apparently) annual superstar shakeup went down earlier this week, and both Monday Night Raw and SmackDown Live! was chock full of surprise returns and shocking debuts. From Drew McIntyre showing up alongside Dolph Ziggler on the red brand to Samoa Joe taking the blue brand by storm, it was a fun way to finally wind down after the road to WrestleMania and the Show of Shows itself.
It has been assumed for months now that SAnitY would be called up from NXT following the Showcase of the Immortals, and those assumptions proved to be true. While the stable hasn't physically debuted yet, they were given a vignette on SmackDown, teasing their eventual appearance on the show.
It doesn't take a particularly astute observer to notice that someone is missing from the group. While Killian Dain, Alexander Wolfe and Eric Young are all advertised, Nikki Cross is nowhere to be found.
Which is a shame, because she's a huge reason for what makes the group tick in the first place.
Without Nikki Cross, SAnitY is just three angry dudes promising to bring "chaos" to Tuesday nights. Gee, where have we seen that before? The Shield reunion was derailed by a series of unfortunate events, but we're just a few months removed from being reminded of the destruction that trio caused upon arrival.
The existence of one three-man stable obviously doesn't mean another can't join the fray as well, but is there even enough of a difference between SAnitY's schtick and what the Bludgeon Brothers have been bringing to the table on a weekly basis since their debut?
A warning for @WWEUsos? #SDLive #BludgeonBrothers pic.twitter.com/e0YKfH8WYT

— WWE Universe (@WWEUniverse) April 11, 2018
Remember, we saw similar vignettes building up Harper and Rowen as men who existed simply to watch the world burn. Their verbiage was a bit less direct, sure. But at the most basic of levels, SAnitY and the Bludgeon Brothers both seem to desire the same things. A fact that will be much tougher to hide on a two-hour show.
Young is a strong promo, but can his words differentiate SAnitY from Harper and Rowen on the main roster with a crowd that might not be familiar with their NXT work? Time and time again, we've seen that what happens on the yellow and black brand rarely translates or matters on Monday or Tuesday.
What makes SAnitY special?
The answer to that question prior to that vignette airing was Nikki Cross, without question.
Her kinetic energy radiated from the ring as she bounced off of Wolfe and jumped onto Dain's back while Young delivered his cryptic promos. Watching this 5-foot-2, 118-pound cannon ball ricochet from ring rope to ring rope while her (much) larger counterparts trodded along was a huge part of the group's appeal.
Cross comes across as out-of-this-world crazy as she bites into the ring ropes and laughs vindictively as her brothers in arms raise hell in the ring. Without her in the mix, SAnitY runs a very real risk of simply becoming the Wyatt Brothers part deux. The WWE has never really known what to do with Bray Wyatt and his over-the-top but incredible promo abilities.
Why should we have faith that they'll be able to get Eric Young and the rest of SAnitY right? There's no denying that all three of these guys can go — Dain, in particular, seems to be a main roster mid-card star in the making — but that's not enough on the WWE's main shows.
Shinsuke Nakamura, Finn Balor and Bobby Roode are also great wrestlers in their own rights but went through some legit growing pains once arriving on the main roster. Balor is arguably the biggest star NXT has ever promoted, and he's just now starting to find his footing.
Cross, who could have made SAnitY unique right out of the gate, was unfortunately left in the proverbial minor leagues to pursue a rivalry with Shayna Baszler. Those two will put on some highly physical matches, and maybe it'll be good for Cross to get some reps on her own.
But there's only one chance to make a first impression, and the WWE badly gimped SAnitY by stripping them of their most special commodity: Nikki Cross.
---
Follow @theCHAIRSHOTcom on Twitter to keep up with all the latest wrestling news, opinions and more!
---
Always Use Your Head and visit the official Pro Wrestling Tees store for The Chairshot All t-shirt proceeds help support the advancement of your favorite hard-hitting wrestling website, The Chairshot!

---
One Year Later: The 2017 Superstar Shakeup Report Card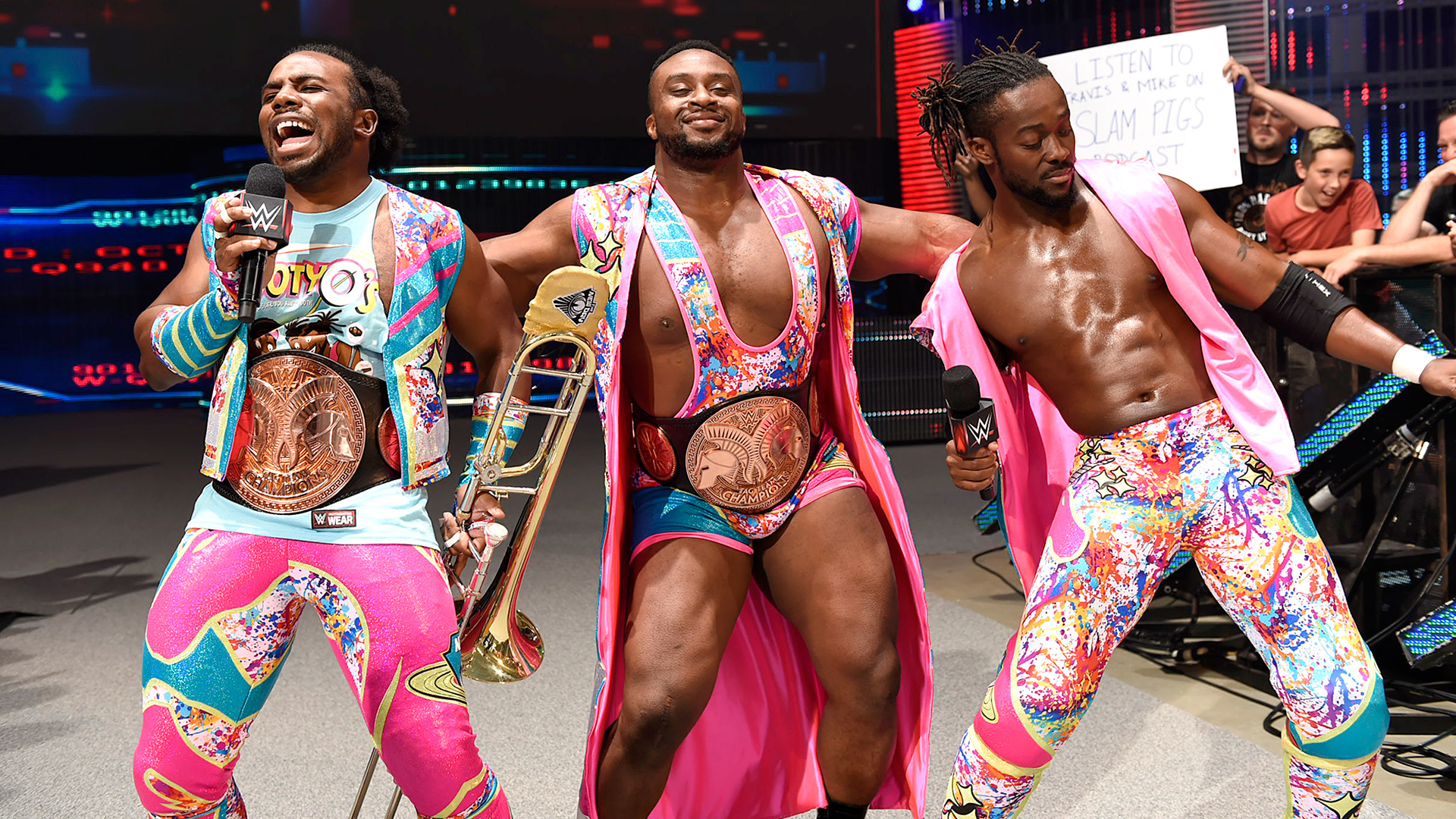 A lot of hype goes into the Superstar Shakeup. People switching shows are supposedly receiving new opportunities. It's supposed to bring about new & exciting matchups to intrigue the WWE Universe.
I wondered if that's actually true or not. So I decided to take a look back at last year's Superstar Shakeup and grade how the people involved then fared on their new show over the past year. Should we really be excited? Or is this merely a bunch of hype that ultimately leads to nothing?
The 2017 Superstar Shake Up
From Smackdown to Raw
Apollo Crews: D
Amazing! Military Press…Standing Shooting Star! @WWEApollo #RAW pic.twitter.com/BZvbFUTVAB

— Brian The Guppie (@briantheguppie) February 28, 2018
Outside of some random Titus Worldwide wins over The Bar in January, Apollo hasn't accomplished a whole lot of note during his year on Raw. He lost his last name for a couple of months but seems to have found it again. Crews has yet to really find his purpose since arriving on the WWE main roster & one wonders if he ever will.
The Miz & Maryse: B
As I sit at #WrestleMania, I can't help but to think about my selfless wife. This time last year she was fighting by my side and now she's at home taking care of our child. I hope tonight I can make you both as proud as I am of you two. pic.twitter.com/X7FsSCqZQO

— The Miz (@mikethemiz) April 8, 2018
Miz feels more at home on SmackDown Live to me & I'm glad he's going back there. His run on Raw was highlighted by the formation of the Miztourage, but before that he was stuck in a forced marital drama with Maryse that nobody really bought into. They're just too perfect together, amirite? He missed the main SummerSlam card as Intercontinental Champion. Miz rebounded towards the end of his run on Raw with his Mixed Match Challenge championship alongside Asuka & an IC title reclaiming victory over Roman Reigns on Raw 25.
He also became a father recently, explaining Maryse's absence from his corner for most of the year. I'm hoping he does the Ricky Steamboat Family Man gimmick & has Maryse take Monroe Sky to ringside on a regular basis. Daniel Bryan/Birdie vs. Miz/Monroe has money written all over it.
Dean Ambrose: B
That feeling the next morning when you stay up all hours of the night to watch #WrestleMania #DeanAmbrose pic.twitter.com/lxTaQ3wQdh

— DA Gifs (@DAGifs_) April 9, 2018
Dean was having a really productive run on Raw until an injury put him out of action. His tag team with Seth Rollins leading to the reformation of the Shield was good business. He was advertised for upcoming Raw events in South Africa, though it seems like that was an oversight. He should be back in September, & hopefully he'll still be aligned with Rollins & Reigns at that point. Given the hits Raw took to their roster this week though, maybe we'll see Ambrose go back to his evil ways from back in the day.
Curt Hawkins: D
Last year I was completely against the #SuperstarShakeup …I didn't want to go to Raw. But, it wound up being a great move. I'm going to embrace it this year. Whatever happens, happens. Either way I'll give my best effort as always.

— Brian Myers (@TheCurtHawkins) April 11, 2018
Hawkins hasn't won a match in a long time & doesn't seem to be on his way to doing so anytime soon. If only he'd taken my advice.
Bray Wyatt: D+
Who is this oracle @davemeltzerWON ???

And why does speak so poorly of me?

My allegiance to #HouseHardy is true

As long as I stay away from the creature that lives in the lake…

— Bray Wyatt (@WWEBrayWyatt) April 14, 2018
Bray spent most of the year doing things I couldn't possibly care about. The Finn Balor feud was pretty painful to watch. The Matt Hardy feud started the same way, but I like how they've joined forces now. He also hooked up with JoJo to end his marriage, so there's that.
Kalisto: D
….as only @KalistoWWE can. #205Live pic.twitter.com/w3nNLqvIQu

— WWE Universe (@WWEUniverse) April 11, 2018
Once Kalisto got put on 205 Live where he belongs, he was more productive. He spent way too much time feuding with Braun Strowman & Apollo Crews early in his year. They were wanting him to be the next Rey Mysterio, but the charisma just isn't there.
Heath Slater & Rhyno: D
Working!!!!!!! https://t.co/FSddZxE3vi

— Heath Slater (@HeathSlaterOMRB) March 11, 2018
The most memorable thing either of these guys did this year? Jonathan Coachman mistaking Bo Dallas for Rhyno.
Alexa Bliss: B
She's been a diehard @BlueJacketsNHL fan from the beginning and @AlexaBliss_WWE is stoked for the playoff run. #StanleyCup https://t.co/fg8jerq2BD

— NHL (@NHL) April 3, 2018
Alexa was Raw Women's Champion for most of the year. She doesn't quite make it up to A level for me. It didn't feel like she did a heck of a lot even though she was champion. She went months without defending the title & spent most of her time avoiding Asuka in order to set up a showdown for the championship that never really happened. It was a solid year for Alexa, but could have been better with more activity.
Mickie James: B
So I think we can all agree, Mickie James is obviously drinking the blood of babies to continue to look this amazing. pic.twitter.com/KedGdvtCcW

— Larry T. Csonka (@LarryCsonka411) March 20, 2018
Mickie's booking wasn't the best this year. She broke up with Alexa towards the end of their run on SmackDown. Then she decides to be friends with her again a couple of months ago because…reasons? I won't complain too much because…reasons.
From Raw to Smackdown
Jinder Mahal: A
… and that's why I should have been #1 on the Smackdown Live Top 10 Superstars List. #sdlive

— The Maharaja (@JinderMahal) February 14, 2018
I'm not on the Jinder bandwagon like one of my Chairshot brethren. I'll give the devil his due though: out of all the people moved in last year's Shakeup, Mahal made the most of the opportunity. He went from complete irrelevance on Raw to the most pushed guy on SmackDown. His matches left something to be desired, but he did get the type of crowd reactions they were hoping for. I'm not sure the move back to Raw will help his cause, but at least it gets him away from Randy Orton.
Kevin Owens: C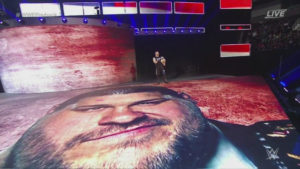 On the flip side, KO was supposed to be the main addition from Raw & got the most hype. He ended up having a mixed bag of a year. His Face of America gimmick got undercut by Mahal & Rusev also working foreign heel gimmicks at the same time. His feud with AJ Styles was disappointing from a workrate perspective & his drama with Shane McMahon outlived its welcome by a few months.
Most of Kevin's highlights involved the next person on the list.
Sami Zayn: B+
Every time I hear Sami Zayn's theme tune, I think of that podcast where Steve Austin talked about how much he loves it. Then I think of Stone Cold doing the Sami ska dance and giggle. pic.twitter.com/41ynd8u5Fm

— David J. McCutcheon (@ZoopSoul) April 17, 2018
Sami got off to a slow start, but finally found his groove after helping Kevin defeat Shane McMahon at Hell in a Cell. He became a complete toolbag afterwards & it was fantastic. Even if his SmackDown win-loss record wasn't anything to write home about, he was able to find himself creatively. So it was a year well spent.
The Colons: D
Con un equipo así, quién no se siente patriota… ¡Gracias, @WWE_Primo y @WWEEpico! #WWESanJuan pic.twitter.com/QVYcaqZAXb

— WWE Puerto Rico (@WWEPUR) June 9, 2017
It looked like Primo & Epico were going to do something for a hot minute. The injury bug bit them pretty hard. They didn't do much on the limited occasions they were healthy either.
Tamina: D
Happy Birthday to #SDLive's own @TaminaSnuka, who had a memorable @WWE debut alongside the @WWEUsos! pic.twitter.com/afEnnrYEBd

— WWE (@WWE) January 10, 2018
She beat Bayley & Nia Jax in the Survivor Series Women's Elimination Match. Do you remember anything else she did?
Charlotte Flair: C
What can happen in 4 years?
Taking the throne @WrestleMania.
Literally. pic.twitter.com/amtvQvIbx3

— Triple H (@TripleH) April 12, 2018
Much like Alexa, Charlotte mainy suffered from a lack of competition. I feel she's miscast in the face role, and like her father is a much more natural heel. She did get the big win over Asuka at WrestleMania & held the Women's Championship for a good amount of time. SmackDown's women's division did well in this year's Shakeup, so Charlotte should be more productive over the next twelve months.
Sin Cara: F
Hey…I was just about to say "Sin Cara's not dead!" – then Joe's music hit. #SDLive #UseYourHead #SendHelp

— Andrew Balaz (@IWCWarChief) April 18, 2018
Other than a brief feud with Baron Corbin, Sin Cara did absolutely nothing over the past twelve months. Probably for the best, honestly.
Rusev: B-
Bury me softly, Brother https://t.co/IWnBvL20Ez

— Rusev (@RusevBUL) April 11, 2018
The Bulgarian Brute certainly had an up & down year. He was originally expected to get the push that went to Jinder Mahal. After months of not doing much, he formed Rusev Day with Aiden English & improbably became one of WWE's top merchandise sellers. I have no real idea of what to expect from him in the next 12 months. He could be WWE Champion. He could be out of the company. Neither would surprise me.
Lana: D
People might think that I'm not good enough to wrestle on #SDLive & don't deserve to be in that squared circle. I will continue to train every day! Because NO ONE will stop me from doing what I love & achieving my dreams. Always resiliently chase your dreams

— CJ (Lana) Perry (@LanaWWE) March 21, 2018
They tried to have Lana as a wrestler. That didn't go well. Then she managed Tamina and that didn't go over much better. Now she's booking matches for Rusev in Saudi Arabia. They've had no real idea what to do with her since Donald Trump told Vince McMahon to stop using Vladimir Putin for heel heat. Which is a shame.
The New Day: C
North American champion ladder match is first!!!! I'm Big E eating popcorn hyped!!!!!!! pic.twitter.com/3mLSEIwh5D

— 🌙 (@_emaleeee) April 7, 2018
I feel like Xavier, Kofi & Big E have kind of run out of useful things to do together. But then you see the merchandise in the stands and you realize they can't really split these guys up. They're a good mid-card act to get the crowd hyped, which is something every show needs.
So what have we learned? Nothing we didn't already know. The Superstar Shakeup can bring about great opportunity for a select few. For most, it's a mostly pointless jump to alleged new scenery. Most of the people involved in this week's Shakeup won't see a great difference in their status due to their new address. A couple will.
---
Always Use Your Head and visit the official Pro Wrestling Tees store for The Chairshot All t-shirt proceeds help support the advancement of your favorite hard-hitting wrestling website, The Chairshot!

---
Stop Taking Pro Wrestling So Seriously; The Wrestlers Don't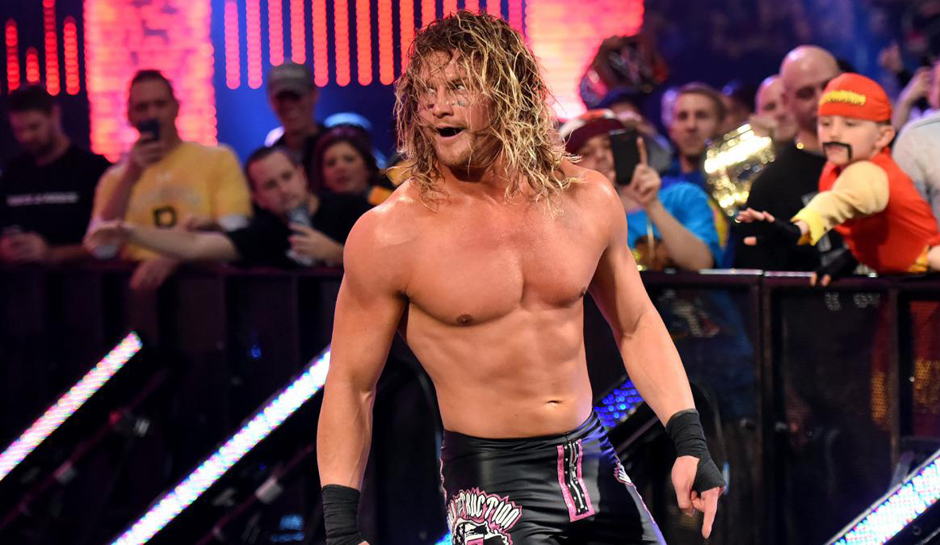 This past Monday, Dolph Ziggler returned to RAW as part of WWE's roster shakeup. I waited in anticipation for Wrestling Twitter to, once again, hit us over the head with how poorly Dolph's being used, how he should quit WWE and go work for Ring of Honor or IMPACT Wrestling, etc. Typically, a good many of them didn't disappoint. Folks, I think Dolph is a supremely talented performer and gifted athlete. I also think he'd be out of his mind to leave WWE for ROH or IMPACT, unless, of course, he's tired of being showcased to millions of people each week.
The greatest trick pro wrestlers have ever played on fans was convincing us they care about their match as much as we do. Most of them don't (nor should they), because their paycheck is, ultimately, what matters. Now, before you get all up in arms about this, understand what I'm saying. I'm not telling you professional wrestlers don't take pride in the product they present to you. I'm not telling you they don't bust their asses to entertain every last one of us who regularly haunt the VFWs, theaters, and arenas all across this glorious world. Damn near every single last one of them do just that, and it's greatly appreciated by me, someone who's been a fan of the genre for close to 35 years. However, when I hear or read someone say something like "Dolph is being wasted; he should go to IMPACT", the sheer weight of the stupidity of such a statement forces my head onto the nearest table and I have to rest for awhile.
Good people of the internets and beyond, Dolph Ziggler's accountant disagrees with you, verily. Dolph Ziggler's agent disagrees with you as well. Hell, Dolph Ziggler disagrees with you, because if he didn't, he wouldn't have re-signed with WWE the last time his contract came up for renegotiation. Dolph has been getting paid handsomely to stare up at the lights in front of fifteen thousand people a night for a large part of the last decade. Sure, I guess "hulkin' up" and dropping a leg in front of the same fifteen thousand people would be better, but what about being the World Champion of a promotion that bounced checks and couldn't draw flies (unless "flies" were largely indifferent goofs who wandered into a building after too much butterbeer ice cream and Harry Potter and the Escape from Gringotts)? Is that better, and if so, why? Because he might've won more matches? Because he could have "gotten a real run as World Champion"? Why in the world would that matter? It's not real life. Hulk Hogan never actually beat anyone.
I love that so many fans are still so passionate about Dolph, despite everything WWE has done to make us not care about him, but far too often the passion we have for our favorites is misplaced. Cheer or boo for them (if you want), play fantasy booker, but do your best to stop short of managing their career path. You're only putting yourself in a poor mood over something they very likely don't care much about. Pro Wrestling is entertainment for us. It's a job for them. I've always loved when a fan gets angry at a wrestler for not watching their own show. I mean, do you go hang out at your job for free on your days off? If you do, stop reading this article immediately and seek help.
Look, a big part of a wrestler's job to make us suspend disbelief, not for they themselves to do so. With the amount of (mostly pointless) risks many of them are now taking, most of these men and women aren't gonna be doing this line of work into their mid-40s. You'd better believe it would behoove every last one of them to maximize their earning potential, sock away as much money as they can, and leave the 'marking out' to the fans. I've been to WrestleCon, and let's just say the autograph lines are not the same for everyone.
---
Always Use Your Head and visit the official Pro Wrestling Tees store for The Chairshot All t-shirt proceeds help support the advancement of your favorite hard-hitting wrestling website, The Chairshot!

---