Top 5: Superstar Shake-Up Moves WWE Should Make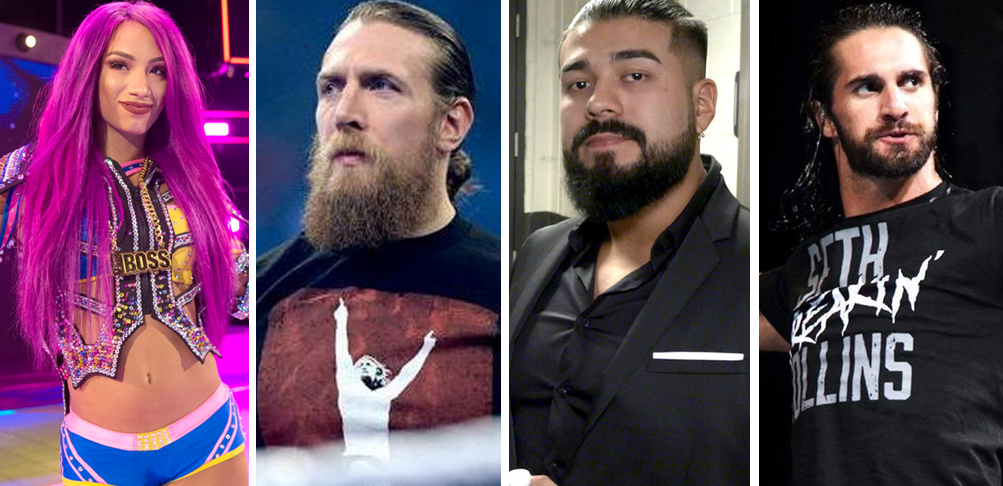 The WWE Superstar Shake-Up is this week, and it's always an exciting time for the fans watching at home. You never know who will move brands, as the entire roster will be in attendance for both Raw and Smackdown.
But there is a bigger question at hand: Who should move brands?
Here are the Top 5 roster moves WWE should make in the Superstar Shake-Up. These moves include Raw/Smackdown swaps, and an NXT call-up. Read and then hit me up on Twitter @ChairshotGreg with your top moves!
5. Seth Rollins to Smackdown, Jinder Mahal to Raw
Headed into WrestleMania, I long assumed Rollins would be headed to Smackdown to take the mantle of the Blue Brand along with AJ Styles, with Shinske Nakamura heading to Raw. Today I can't be so sure about the second half, but I still see Seth Rollins moving to Smackdown to lead the march towards WrestleMania 35.
As for Jinder Mahal? WWE is in the midst of a television courtship with Fox, and the diverse appeal represented by Mahal is probably a bigger deal than the internet fan wants to believe. Mahal is also an amazing heel, which is the key to long-term storytelling.
Another hidden reason for Mahal to go to Raw? The Authors Of Pain. Akam and Razar will be without Paul Ellering, presumably because the former doesn't want the heavy travel schedule. While the Singh Brothers provide a great diversion, AOP won't be thrown around quite so easily, and with The Maharaja there to do the talking, they can be a serious threat in the neglected tag team division.
4. Andrade "Cien" Almas (with Zelina Vega) to Smackdown
Andrade "Cien" Almas has been brilliant during his NXT run, despite being a bit directionless at the start. Once Zelina Vega showed up, the key piece was no longer missing. Now it's time to take this act to Smackdown, and keep it intact.
Vega is involved in the Paige movie production, Fighting With My Family, and having her on the brand can be useful. But this is about way more than that.
Almas, a major star as La Sombra in Mexico, has proven he can carry a story to the fans, and they've proven they will buy-in. He's provided some of NXT's best in-ring performances over the past year, and Vega has been the added element needed to drive his story home.
On Smackdown you have some great potential feuds with Bobby Roode, and NXT-fan dream opponents like Shinsuke Nakamura, AJ Styles (if he doesn't move) and more.
Billed at 210 lbs, I wouldn't be against him "dropping five pounds" and sticking around for 205 Live after Smackdown on occasion. The purple brand's association with Raw has been downplayed to the point that this crossover wouldn't be a bad thing.
3. The Usos to Raw, The Bar to Smackdown
The Usos earned their way onto the WrestleMania main card, even if it didn't go so well. Now they've earned their way onto Raw, where they can reunite with their blood(line) in Roman Reigns.
Provided, that is, that Reigns doesn't move to Smackdown!
The Bar was absolutely ravaged at WrestleMania, to the point that I don't think you can take them seriously. I'd fully expect them to lose to Matt Hardy & Bray Wyatt in Saudi Arabia, and departing for the blue brand.
I'd also expect them to break up. Sheamus vs. AJ Styles and/or Nakamura could be amazing, but the split would most benefit Cesaro. It's no secret that I love Cesaro, and with Sheamus potentially nearing the end of his career, the time is perfect to push Cesaro.
(Pushing Cesaro, by the way, is a move I won't ever give up on. Ever.)
2. Sasha Banks to Smackdown, Becky Lynch to Raw
Two of the three women involved in the most important women's match in WrestleMania history (at WrestleMania 32 with Charlotte Flair) Sasha Banks and Becky Lynch are two of the pioneers of the current Women's Evolution. And no women are in bigger need of a change of scenery than these two.
Moving her to Smackdown does mean more potential match-ups with Charlotte Flair, a match-up we say far too often on Raw before the last shake-up. But it also provides some great match-ups for Becky Lynch, who has really floundered for the last year on Smackdown.
The move also separates Sasha and Bayley, which is likely to get a blowoff (for now) this Monday on Raw.
Honorable Mentions
Kofi Kingston and Xavier Woods to Raw – Believe it or not, this is really Xavier going to 205 Live (as suggested by Chairshot Radio's PC Tunney), Kofi on Raw, and leaving Big E to have a singles career on Smackdown.
Drew McIntyre to Raw – Drew McIntyre was rushed to the NXT Championship, and almost seems out of place. He didn't appear on the most recent tapings that I know of, and outside of Andrade has no real reason to be there. I think he could do really well on Raw.
1. Roman Reigns to Smackdown, Daniel Bryan to Raw
Even typing those words, I think I'm crazy. But this one really makes TOTAL sense.
Roman Reigns has spend forever being touted as "The Guy," but his booking in the end doesn't prove it. His loss to Brock Lesnar at WrestleMania came three years too late, and now he seems to be lacking any real direction. Samoa Joe stepped up to the challenge, but he doesn't even get a shot as The Samoan Sex Machine until after Roman challenges Brock inside a steel cage at Greatest Royal Rumble.
In my ideal example, Reigns loses again at Greatest Royal Rumble, coming to Raw to feud with Shinsuke Nakamura and AJ Styles–two men he's put on amazing matches with in the past (even if Nakamura was in a short dose at the Royal Rumble). Short of disappearing until SummerSlam, a move to Smackdown is appropriate for Reigns.
Daniel Bryan may seem like the heart and soul of Smackdown, but in reality he's the heart and soul of the entire WWE. Sending him to Raw, especially during the aforementioned television negotiations, makes tremendous sense.
Plus moving Daniel Bryan to Raw puts him in position to complete the story of his return: winning the Universal Championship from Brock Lesnar. It's the closest you can get to the Yes Movement, and it's a brilliant call to the fact that Daniel Bryan was supposed to get overwhelmed by Brock Lesnar at SummerSlam 2014, not John Cena.
---
Who do you think should move? Hit me up on Twitter @ChairshotGreg with your top moves!
Chris King: One More Spear and Jackhammer for Goldberg?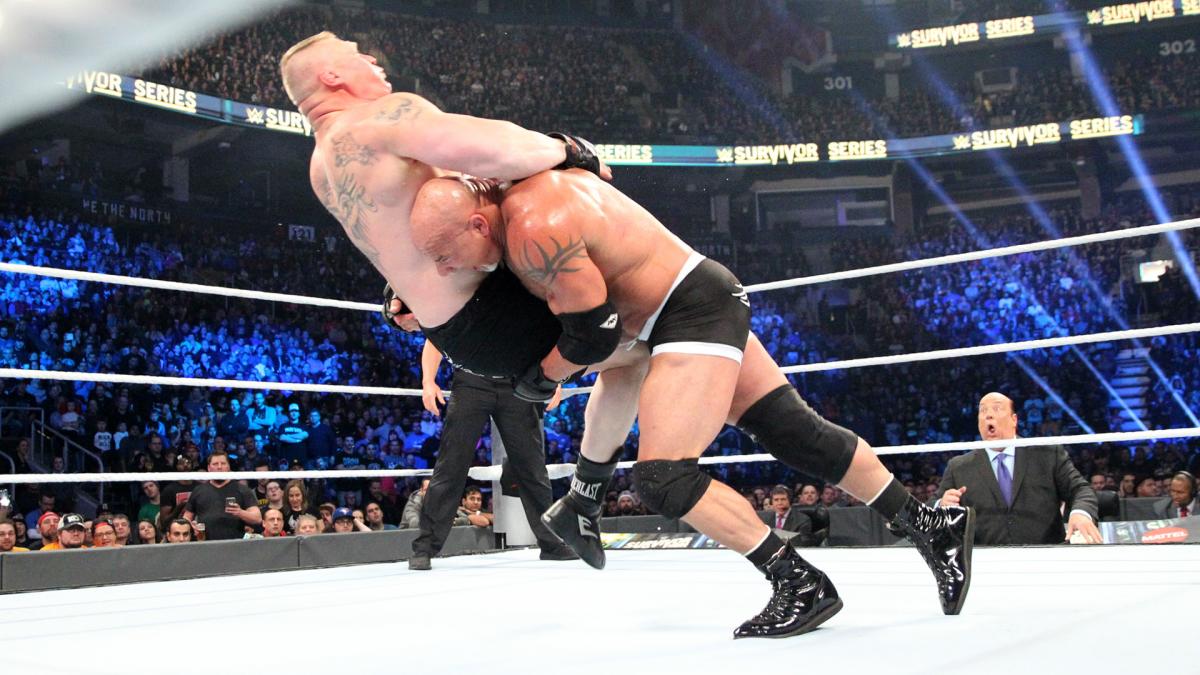 After his WWE Super ShowDown with The Undertaker wasn't well received, is there room for Goldberg to have more "proper sendoff" to end his career?
By now you've heard the troubling news that during Goldberg and The Undertaker's first-ever-match something went terribly awry; Goldberg smashed his head square into the ring-post, instantly he began bleeding profusely and was knocked out. What followed was extremely hard to watch; several signature maneuvers were horribly botched, and I was 100% concerned for both superstars's health and well-being. This is not what we hoped would occur, and this should not be the last image of Goldberg that we witness in WWE.
There was speculation that Undertaker was furious at Goldberg for his performance that appeared absurd to me; how could Undertaker a locker room leader held in such high respect get into a screaming match backstage? On top of that there was also rumblings about Vince McMahon the CEO of WWE, was fuming, and had to break things up between the legends. He apparently told both superstars they were finished wrestling careers were over.
Thankfully the rumors were quickly refuted by not only WWE officials who were in Saudi Arabia, and TalkSport's Alex McCarthy, and Mike Johnson on PWINSIDER.
Goldberg has admitted he was knocked out during his match with Undertaker at #WWESSD and that is why the final minutes were what they were.

Undertaker was angry with how the match went, but reports suggesting things got heated backstage with Goldberg aren't true, I'm told.

— Alex McCarthy (@AlexM_talkSPORT) June 8, 2019
Mike Johnson confirmed that after chatting with WWE officials he can confirm that after the bout Goldberg was too weak to muster up the energy to engage in a heated altercation.
Johnson said: "I have not heard one person with any legitimacy claim this as being true. In fact, when I asked about that rumor, it was quickly shot down by those who were actually in Saudi Arabia, so I tend to think that story is 100% fiction."
Goldberg the WCW veteran was last seen in the squared circle on the Post-Mania-Raw, twenty-four hours after dropping the Universal championship to Brock Lesnar. The WWE Universe gave him a standing ovation for his love for the business throughout his illustrious twenty-year pro wrestling career.
Goldberg has battled some of the biggest wrestlers in WWE; The Rock was his first feud after his arrival in 2003 at the Backlash pay per view, followed by his almost year-long rivalry with HHH and "Evolution" where he won the World Heavyweight championship. He finished his initial run in the company in 2004 in a "Battle of Behemoths" with Lesnar. In 2019, there are many new powerhouses since he left the company in 2004. Below I will be listing the 5 Potential Opponents for his final match in WWE.
5 Best-Suited Opponents For The Final Goldberg Match
5. Goldberg vs. Brock Lesnar
Brock Lesnar toppled Goldberg for-the-first-time in his WWE career at WrestleMania 33; after a humiliating loss at 2016 Survivor Series, in a "Shocking" one minute and twenty-seven seconds. This was Goldberg's first official match in WWE in twelve years; the two powerhouses have had a total of three encounters, they have manifested a buzz that surpassed all the other matches on the pay per view card. Despite the fact that Goldberg and Lesnar faced in each other only two years ago, it doesn't rule out the possibility that Goldberg won't come back for retribution. While this contest in the past has not been well-received by the WWE Universe, there's still a sliver of a chance these Titans' will go to war one final time.
With Lesnar as "The Beast in the Bank" his adversary could once again cost him the Universal or WWE Championship cash-in; reminiscent to 2004 No Way Out pay per view where Eddie Guerrero was challenging Lesnar for his WWE championship, and Goldberg (who had been given a front row ticket by Raw commissioner Stone Cold Steve Austin). He would then deliver a "Devastating" spear to cost Lesnar his championship, which led to their first clash at WrestleMania XX. Goldberg could cost Lesnar his opportunity and the two competitors could then revisit this hard-hitting personal rivalry.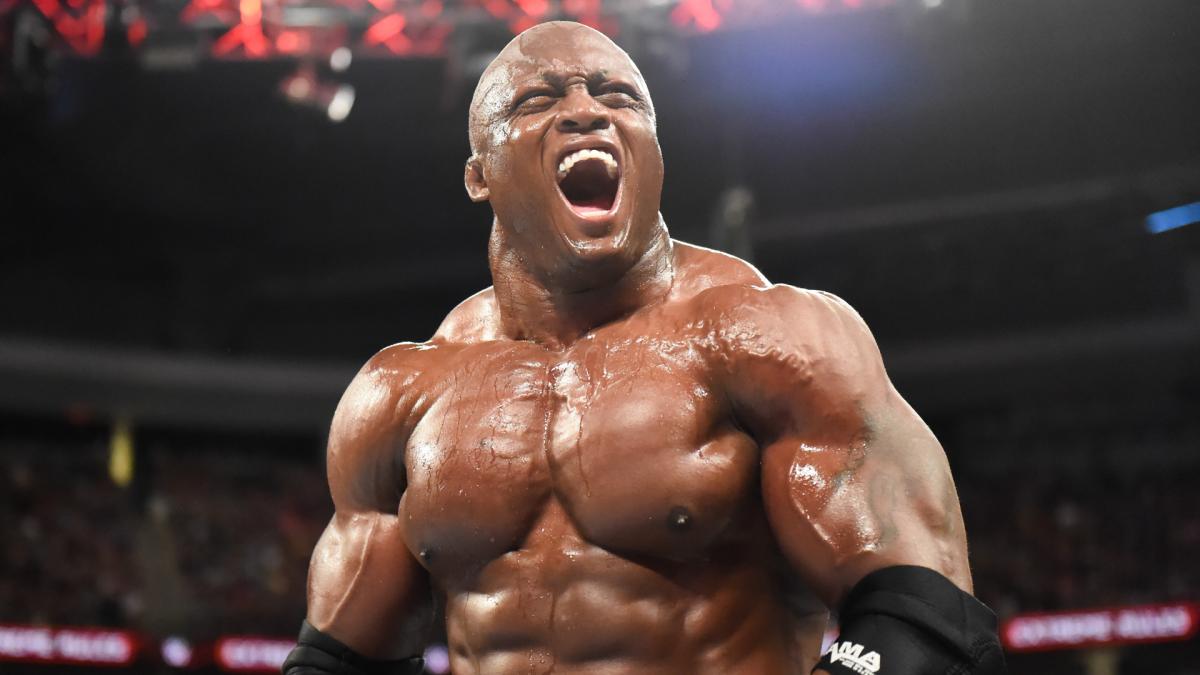 4. Bobby Lashley
It's still surreal to me that these two powerhouses have never crossed paths in both of their WWE tenures. Bobby Lashley returned to WWE after making an "Impact" (Pun intended) on the Raw after Mania 34. Despite being the fan-favorite to dethrone Lesnar at 2018 SummerSlam, Lashley was upset by Roman Reigns who eventually captured the Universal Championship. Goldberg vs. Lashley will still be a "Big Money" match that will put butts in seats and sell out arenas. This the kind of "once in a lifetime" physical confrontation contrary to Rock/Cena at WrestleMania 28 that people from all over the world would tune in to watch. The WWE Network could see a "massive" increase in subscriptions, and the weeks leading up to their collision we would most certainly be a pull-apart brawl and someone could likely to be taken to jail.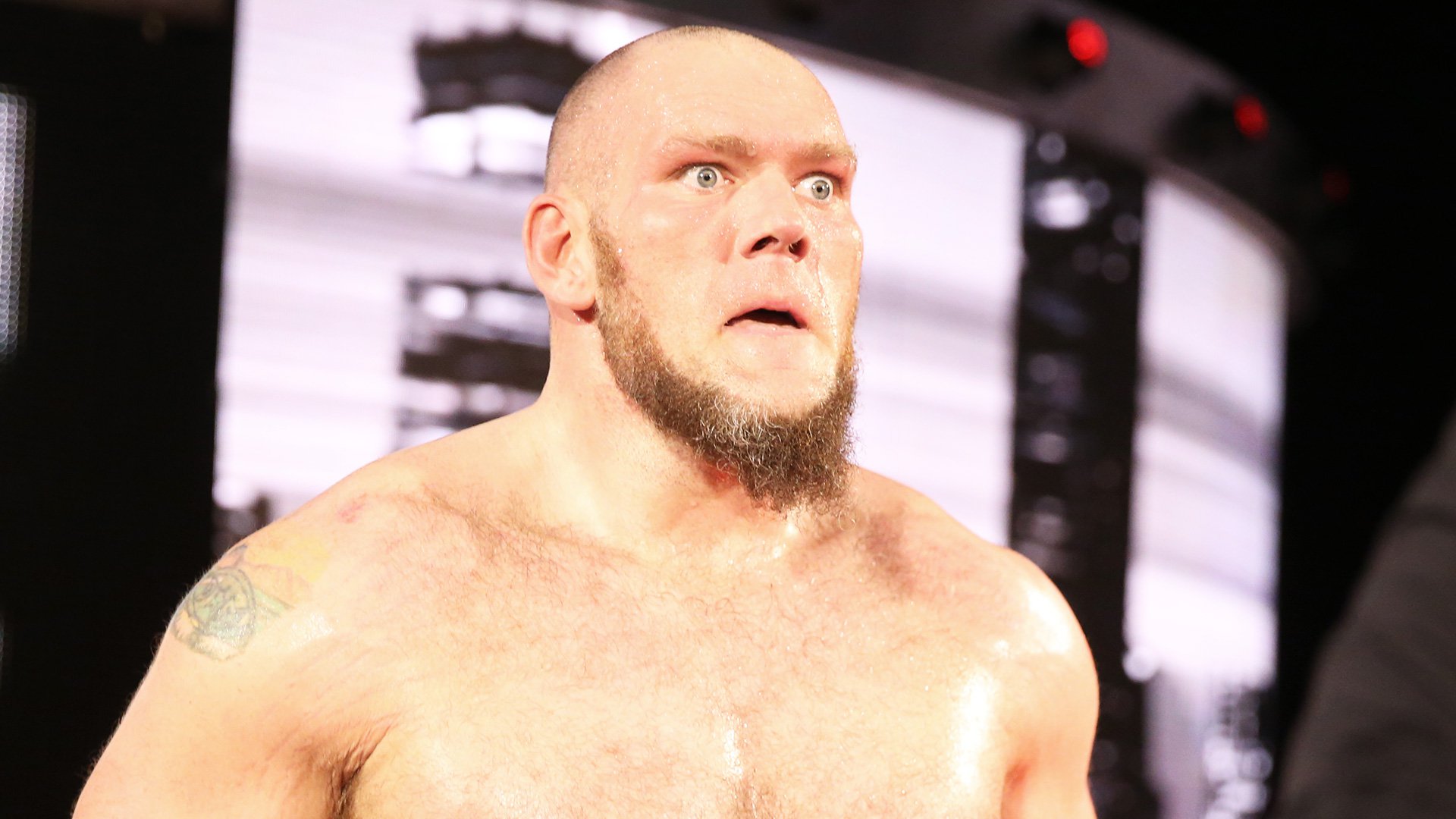 3. Goldberg vs. Lars Sullivan
"The Freak" Lars Sullivan has been leaving a pile of bodies on his path of destruction since his arrival on Monday nights. Currently, he's annihilating the Lucha House Party, but after he's finished bullying smaller wrestlers "," Sullivan is going to be hungry for "Real" competition. Enter Goldberg. This wouldn't do much for the WCW titan but it sure would be a "Huge" rub for the recent draftee. Sullivan was penciled into battle John Cena at WrestleMania 35 "," but due to health reasons, it never happened. This victory over a legend of this caliber could catapult "The Freak" to the top of the food-chain in WWE.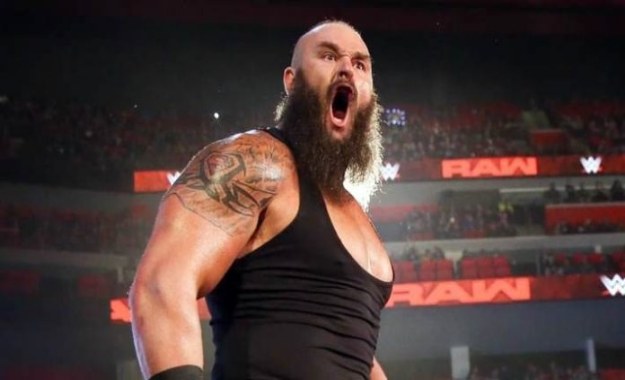 2. Braun Strowman
To say "The Monster Among Men" has been mistreated would only be the tip of the iceberg. Strowman was the "Hottest" wrestler in 2017 with his horror-themed assaults on Roman Reigns. Unfortunately for Strowman, his name wasn't "Roman Reigns" and despite his best efforts he never captured the Universal Championship.
Strowman was on a path of destruction until he went toe-to-toe with Universal champion Lesnar at 2017 No Mercy; in what should have been his coronation as the next champion, Strowman was crushed within a matter of minutes. Last year at WWE Crown Jewel in Saudi Arabia he was heavily-favored to walk out with the vacated Universal championship; and instead WWE thought it was wise to start a lengthy program with Baron Corbin (who clocked Strowman in the back of the head with the title), and Lesnar dropped "The Monster Among Men" with 5 F5's to start a second title-reign with the Universal championship. To say Strowman deserves a "Monumental" win would be a HUGE UNDERSTATEMENT!
1. Goldberg vs. Roman Reigns
The announcement of this match is enough buzz to sell-out WrestleMania 36. "The Big Dog" Roman Reigns has done it all in his short eight-year career, some accomplishments other wrestlers only dream to achieve. He defeated the seemingly-unbeatable Undertaker in his second loss in decades. Reigns is a Grand-slam champion, a three-time WWE Champion and former Universal Champion. Ever since the two crossed paths on the road to WrestleMania 33; and delivered a double-spear to Strowman on January 12, 2017, I believe this dream match has been quietly penciled in. Now that there may be "One More Match" for Goldberg before he calls it quits, this is the only true contest!
Rob: Let's Talk About Shane McMahon
He's the Best In The World!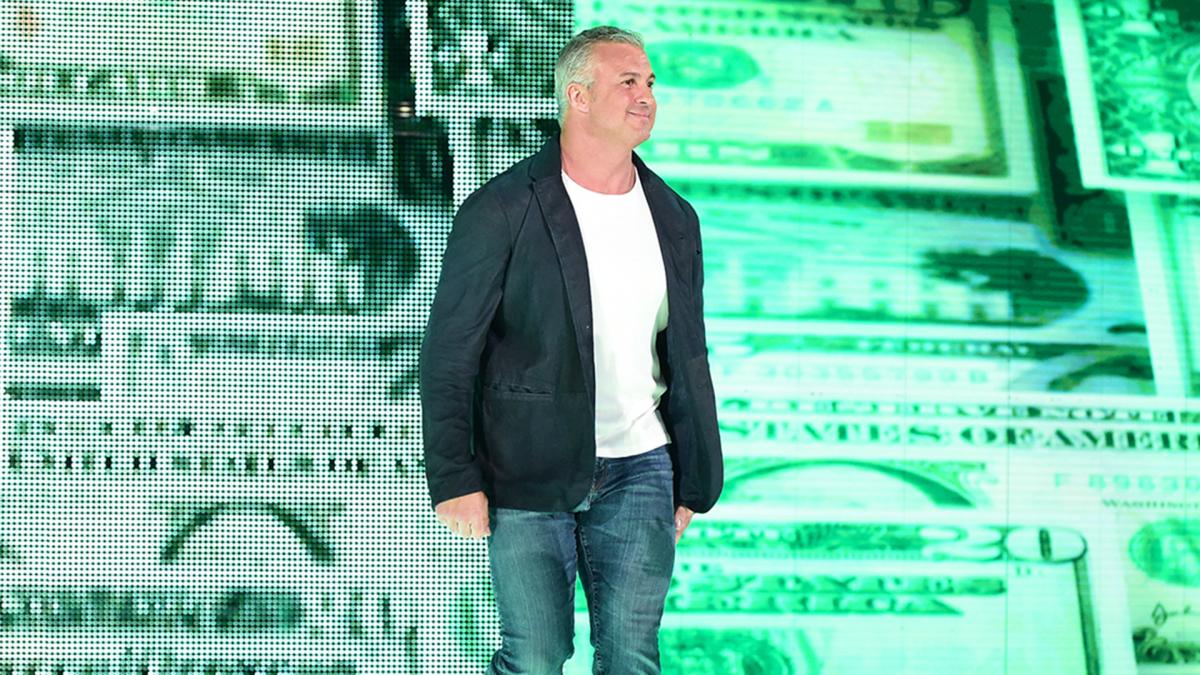 Shane McMahon is a hot topic among WWE fans, and Rob is here to chime in on the rumors that Shane could become WWE Champion in 2019.
Yeah, it's time to talk about the Best in the World Shane McMahon.  Shane has become a real thorn in the side of many on wrestling twitter and not in the way that Vince intended.  A lot of you guys don't like the amount of TV time he gets (even I'll admit that this week was a bit much), don't like that he got a win over Roman Reigns at Super Showdown (I don't either but so long as things play out the right way in the end I'm willing to see it as a needed piece of a bigger story), and really got nuts when the NEWZ sites starting 'reporting' rumors that he may become WWE World Champion down the line.   Some of you guys are even threatening that you're done if it happens, and I believe you this time.  And this all makes me wonder if certain aspects of wrestling storytelling are just not viable in 2019 anymore.  Because this is the kind of thing that would have been a layup for mega heat back in the day but now seems to only result in scorn towards the bookers, or in this case Vince, from a lot of you guys for even considering it.
Now I can't tell you guys what to like or not like, but there are a lot of times when I see the takes being thrown around on Twitter and wonder if I'm watching the same TV show that you guys are.  I also wonder, often out loud and in this space, just what it is some of you guys want.  Because I see people complain about emotional investment but from my earliest days as a fan one of the quickest ways to get emotional investment was to do something that would make people angry.  But it seems like in 2019 way too many people on Wrestling Twitter don't ever want to get angry, and take that as a crime committed by Vince McMahon and not a storytelling piece.  And I don't know how you rectify that.
Who knew this would lead us to "The Best In The World," Shane McMahon???
By my estimation, someone like Shane McMahon getting the title is perfect for the 'You Deserve It' era, because he obviously doesn't deserve it.  And to win it dirty off of someone like Kofi Kingston who toiled for 11 years  to just get a chance to win it should be a heat magnet.  But instead all I see is that it's bad booking, that it's a sign that Vince hates the fans and needs to go, etc.  So again I have to ask just what is it that some of you guys are looking for?  Heels are part of wrestling, and heels have to prevail sometimes.  A lot of you guys won't boo Kevin Owens no matter low he stoops in turning on or assaulting people.  And one of the few guys who gets booed from the crowd because the people there don't like him, Baron Corbin, gets ripped every day by 'smart' fans for being a bad choice to even put on television.
Maybe I'm out of date here but for me part of having heels is that at least every now and then something has to happen that you don't want.  The people you root for have to lose, the people who should be champion have to be denied, somebody has to do something that you find to be beyond the pale, etc.  And it can't just happen when you expect it or are ready for it, it has to happen at a time when you aren't ready for it to get the maximum effect so that you'll get angry enough at the perpetrators to want to see them get their comeuppance.  But it seems that getting mad at the characters is a bridge too far on Wrestling Twitter, that the point of a heel is to get shout outs on Twitter for 'good heel work', and that anything or anyone that you find truly loathsome is now grounds to change the channel.  Thus the constant 'Corbin has go away heat' takes on Twitter.  Where I'm from Go Away Heat meant 'can somebody please come out and get this guy outta here? and not 'why is he on my TV, what else is on?'
---
---
I mentioned before that we're in the 'You Deserve It' era, and what I mean by that is that a lot of  'smart' fans are judging what they watch based who's in it and whether or not they 'deserve' to be there.  And deserving it is almost entirely based on their personal career journey or perceived skill level.  Workrate guys and gals deserve it, as do those who went down some long, grueling road to get there.  Even if they're playing a heel some of us cheer them based on how good they are in the ring or what they had to go through to get there, while on the flip side anyone who doesn't meet our technical standards or didn't suffer enough should be relegated to supporting roles or just removed from our television altogether.  The fastest way to get someone booed now it seems is for 'smart' fans to find out that they didn't have to struggle hard enough (by their measures) to get a big spot.  Hell, we just had a WrestleMania main event where the winner's whole elevation came despite acting like a heel because the personal career story of the woman behind the character was deemed more important than the actions of her character on screen.
So now back to Shane.  If you can't get some people to boo heels over sneak attacks, cheating to win (don't get me started on the whole 'heels are fine but they shouldn't cheat too much' takes I've seen…..smh), etc. and the thing some fans get most consistently upset about is whether or not the 'most deserving' people are in the right places, then putting someone in the highest position who absolutely does not deserve it seems like an inevitable choice.  I'm not telling you that you're not a real fan if you don't like it, but I am telling you that there is some very sound logic behind it if they go that route.  And all the arguments against it – that Shane is not a full time wrestler, that he's the boss's son, etc – seem to me like just more reason to go ahead and do it.
Anyhow……until next week, everyone.