What's Next For Daniel Bryan In WWE?
After returning from injuries, what's next for the pioneer of the YES Movement in WWE?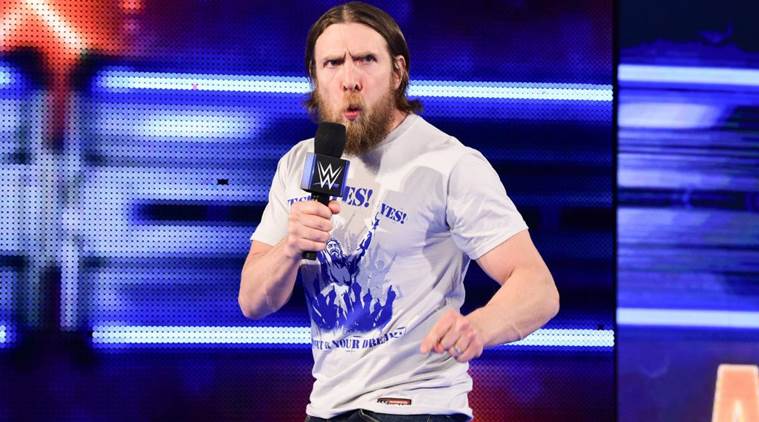 The dust may have settled on his miraculous comeback, but Daniel Bryan is still very much the talk of the town. More specifically the WWE Universe are busy talking up potential dream matches for the bearded one since he made the transition from General Manager to full time superstar once again. Bryan's return to the squared circle at WrestleMania 34 may have been an underwhelming match, but it did what it needed to do in tying up loose ends story wise and was a nice, feel good way to reintroduce him to full time competition.
But what is next for D Bry? He is obviously worthy of becoming a main eventer once again, but would WWE be right to push him straight back to the top so soon? Are there other superstars on SDLive who have earned their chance prior to his comeback? Does he even need a championship to be a 'top guy'? Let's take a look at some of WWE's best options for the leader of the YES! movement…
The Miz
The match that has been years in the making. The Miz vs Daniel Bryan rivalry goes way back, and despite never having a physical confrontation the animosity between the two has almost led to fisticuffs on numerous occasions. Throughout DB's tenure as GM on the blue brand he would often find himself on the receiving end of abuse and insults from The Miz, and would regularly do his best to screw over The A Lister. Even when Miz was shipped back over to RAW the bitterness lived on through social media, Miz's outstanding promo's, stealing Bryan patented YES Kicks and the amazing outburst on an episode of Talking Smack.
Fast forward to 2018's Superstar Shake Up. The Miz was shocked to find out he had been drafted back over to SDLive without his trusty Miztourage (who will unfortunately fade away to obscurity without him) and Daniel Bryan was all too happy to remind his adversary of a desire to punch him in the face. By the time this post goes live I would expect a confrontation to have already happened. However, I want this to be a long burn. It's a WrestleMania 35 worthy match from two guys who will 100% bring out the best in eachother. Let them both do their own things, pursuing whichever titles they must, all the while still keeping that tension and animosity lingering in the background. This feud could be phenomenal… speaking of which…
AJ Styles
Dream match. Dream match. DREAM MATCH. The kind of program that gets internet fanboys foaming from the mouth and penis, this one will almost certainly happen. But will it happen soon? Does it even need to? While AJ may be busy fending off multiple punches to the dick from Shinsuke Nakamura, Bryan's involvement is almost certain to lead to a title opportunity further down the line and potentially even a tasty looking triple threat.
For now, I feel this match can wait. We all want to see it, and we are all fairly certain it'll happen. But Daniel Bryan doesn't need to be in the WWE Championship scene straight away. Yes. his career was derailed, and yes he does deserve the opportunity but so do a LOT of other guy's who have busted their balls in his absence. Bare in mind that he wasn't even in the main title picture when he retired. He was competing for, and winning, mid card titles like the United States and Intercontinental Championships. Bryan would be better off working his way through a mid card feud to shed any ring rust he might have, while letting those aforementioned superstars have their day. Speaking of days…
Rusev
ITS RUSEV DAY! Or is it? Has it ever really been? It sure doesn't feel like it at this point.
Rusev came into WWE built as an absolute monster. He went on a year long undefeated streak, capturing the United States Championship along the way and was destined for even bigger things. Then WWE just decided they were done with him. He lost the streak to good old American hero John Cena. Then he was placed in the worlds worst storyline as part of a love square between himself, Lana, Summer Rae and Dolph Ziggler. Then something magical happened. He got himself over naturally with the WWE Universe through the Rusev Day movement. With Aiden English by his side, Rusev became the most over guy in the entire company. Rusev Day chants filled every arena regardless of which show. They even filled the damn streets…
Then WWE's golden boy no. 2 came along. Rusev was fed to Randy Orton. Then he became Vince McMahon's new favourite thing by shipping a shitload of merchandise and making Vinnie some sweet dolla dolla. He saw out 2017 by competing in some outstanding tag matches alongside The Uso's, The New Day and Benjable… then nothing. Shortly after it was reported that Rusev had asked to have his contract terminated, which forced WWE's hand into putting him into the US title scene again. Can you guess what happened next? Go on have a guess. Did he win the title? Did his talent go rewarded? Did WWE spot the untapped goldmine they had in their midst? Nope. He was pinned by Jinder Mahal at WrestleMania 34.
I give up. I literally give up. Just when it seems WWE have had a very rare moment of clarity. They go ahead and screw it up again. Rusev needs this match with Daniel Bryan more than Bryan does himself. It would do wonders for both men to be fair. Bryan needs a good heel like Rusev or The Miz to go up against, English could serenade us with some wonderfully insulting songs regarding Bryan's injuries and their individual styles would compliment eachother well. A marquee match up against one of the companies top guys could resurrect what is left of The Bulgarian Brute's flagging career and help him to make an big impact again.
Big Cass
Did someone say big impact? What better way to announce your return from a long injury lay off, than nearly kicking the former GM's head off on your first night back?
Following the fantastically well told break up of Enzo Amore & Big Cass, the 7 foot tall behemoth went on to have a quite terrible rivalry with his former compatriot. The rivalry did nothing for the big man's career, so WWE did what they almost always do when they have no idea how to use somebody. They put Cass against The Big Show! Another uninspiring feud followed with piss poor matches and very poor mic work from Cass. A feud with Cass is the perfect opportunity to focus on Bryan's 'underdog' status, with him going up against a much bigger and more dominating superstar. No-one does 'against all odds' quite like ol' goat face.
A feud with Daniel Bryan makes a great deal of sense following the heinous attack last week, and its exactly what Cass needs on his return. The Enzo feud did what it needed to do. It showed Enzo as the weak link and backed up all of the claims made by Cass. The less said about the program with Big Show, the better. Cass needs a good worker to make him look good in the ring, and they don't come much better than Bryan. I'd even consider having Cass team up with The Miz. We've seen on multiple occasions now how Cass isn't the best on the mic, some superstars just aren't cut out for it. A manager could do the world of good for Cass, after all… it didn't exactly do Brock Lesnar any harm did it? Paul Heyman is the only thing keeping Lesnar relevant or interesting, and almost instills a small amount of charisma into The Beast.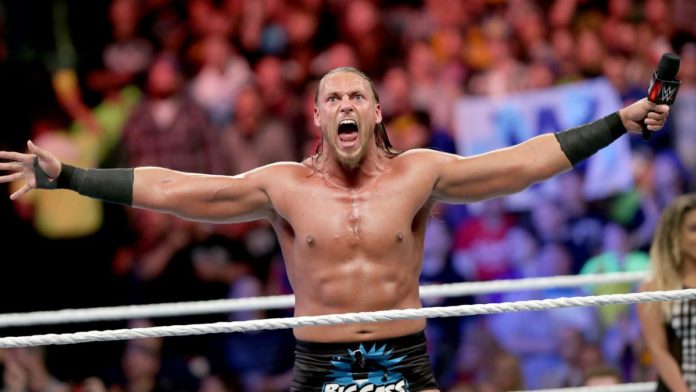 Regardless of who Bryan faces next, its just good to have him back doing what he is best at. I for one never thought I would be writing about the next chapter of his in ring career. Hopefully his tumultuous injury laden past doesn't cacth up with him and we get to see his best for many more years.