Who Should Be Paul Heyman's Next Client?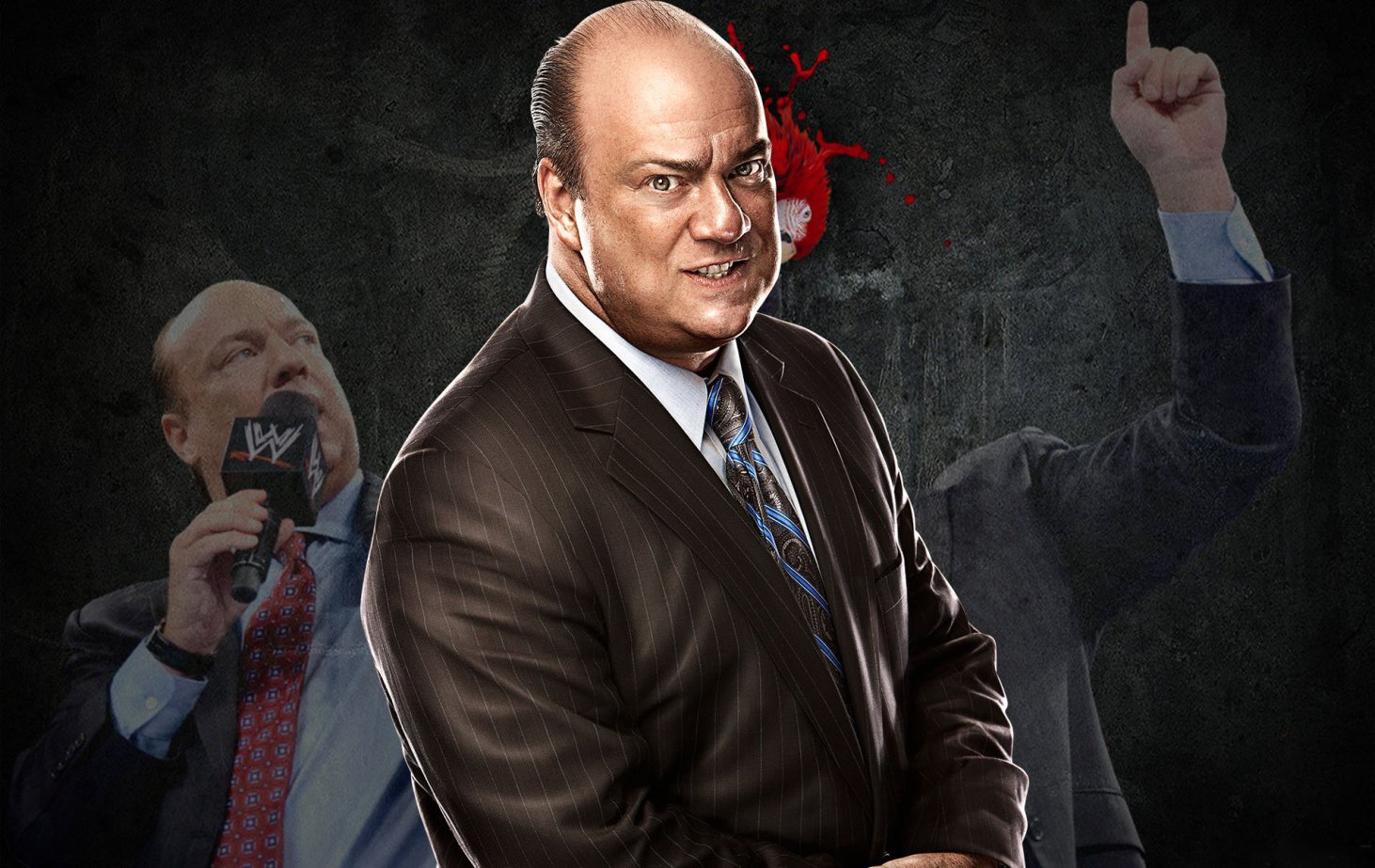 With the reports coming out that Lesnar's new WWE contract is a short-term deal the question with Paul Heyman has started popping up, he has also signed a new deal, but we don't know the details yet. A few years ago, being a 'Paul Heyman Guy' was a sign of prestige…or it was supposed to be. To be managed by Heyman was meant to mean you're going places, sort of how being managed by Bobby Heenan was viewed back in the 80s. The concept of the 'Paul Heyman Guy' dropped off after Heyman became Lesnar's full time yap machine, but with the prospect of Lesnar going back to UFC a seeming fact, WWE could bring it back. So who are the viable candidates? Let's take a look!
Ronda Rousey: Ronda is the candidate most mentioned with Paul Heyman, and with good reasons. It's too easy and convenient to say she's a 'Female Lesnar', not to mention, untrue, but she has a lot of the qualities that had put Lesnar on top: Great amateur background, UFC, being a legit badass, and mainstream recognition. On top of that, Ronda is a legit wrestling fan and has said that being in WWE is something she's always wanted to do. One thing she's not great at, at least right now, is cutting  a promo. Granted, she doesn't really need it due to her mainstream recognition, but if she's going to be part of WWE for the long-term, she either needs to work on her promo skills or get a manager, Paul Heyman would work perfectly for her.
Roman Reigns: This is one that has been going around since 2015, before Lesnar re-signed with WWE, but the reasons are largely obsolete. Yes, in 2015, Roman would have benefited greatly from being managed by Heyman due to his still shaky promo skills. Also, Heyman would've given Roman legitimacy that a lot of wrestling fans didn't want to give him. However, those reasons are no longer viable in 2018. Roman's promo skills have greatly improved in three years and he's the top selling merchandise seller NOT named John Cena or Brock Lesnar.
Finn Balor: I like Balor and I think he's a talented guy, but he just seems to be missing something, in my opinion. He's got the charisma and the talent, but his promos leave something to be desired, and his small size in a company built on big guys, makes it easy to dismiss him. Heyman as his mouthpiece would help a great deal with that. If he were to also take on Gallows and Anderson, the Club would probably be unstoppable.
Bayley: I love Bayley, but her Hugger gimmick is wearing thin on the main roster and her promos skills haven't really gotten better, either. A gimmick change and a manager with great mic skills would do a lot to help her on the main roster.
The Authors of Pain: Yes, I know, AoP already have a manager, the legendary Paul Ellering, but Ellering is in his early sixties and it's not clear that he'll be up for the main roster road schedule, especially if the AoP get as hot on the main roster as they are in NXT. Paul Heyman is a little younger than Ellering, and has plenty of experience managing destruction machines.
The Bludgeon Brothers: This is another 'destruction machine' team that would benefit greatly from a good manager. Bludgeon Brothers are very dominant, but neither of them are great promo guys. Someone like Heyman could give them a voice and legitimacy.
Lars Sullivan: Lars has a great look and great skills, but his voice doesn't jive with his look and makes him less intimidating. With a manager like Heyman, he wouldn't have to talk, he could just be a scary looking MFer and probably get a lot farther.
Of course, all this depends on the terms of Heyman's deal and whether or not it's the same as Lesnar's. Heyman's got his own company and projects in line, so he could very easily decide to leave WWE and focus on those things. Hopefully, he'll stick around and lend his voice to at least some of these superstars.