What Should The Winner Of The WWE Greatest Royal Rumble Get?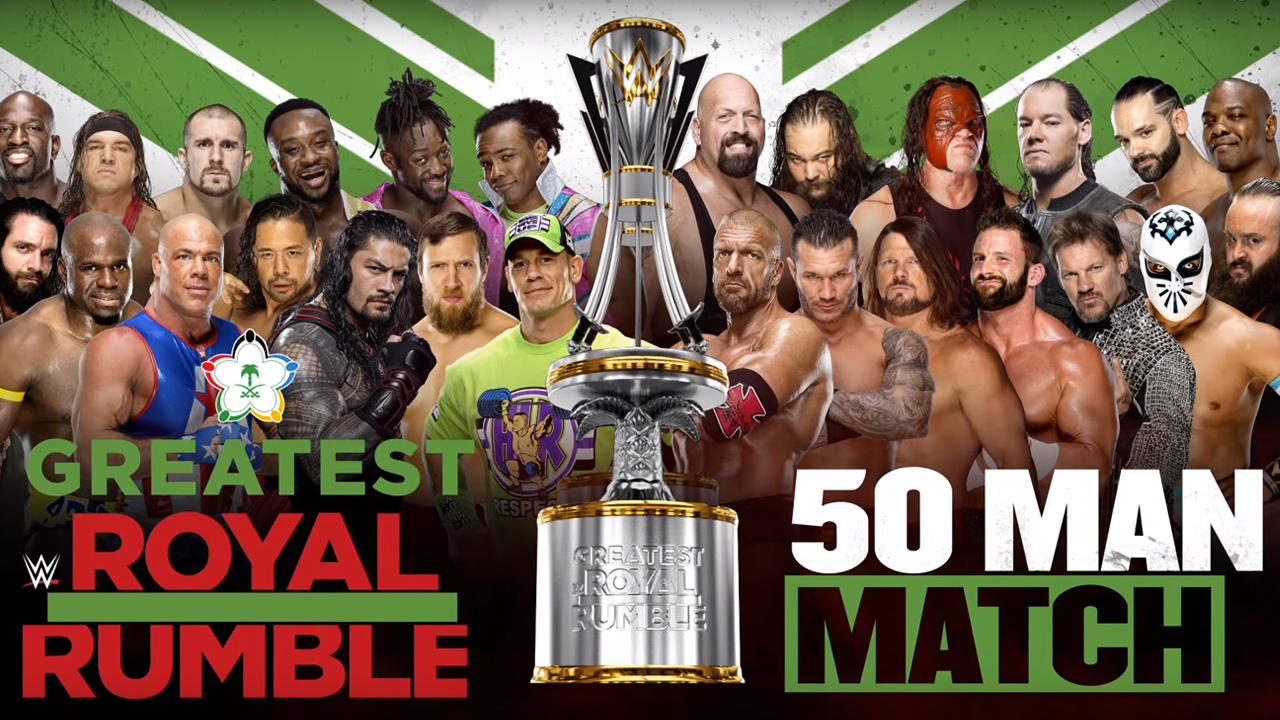 One of the many topics of discussion in the wrestling world this week has been what is going to be the prize for winning the 50 Man Royal Rumble being held in Saudi Arabia. Since this thing is being billed as 'The Greatest Royal Rumble', the prize should be something pretty spectacular, especially since the winner beats 49 other guys to win. So let's examine some of the options.
A Trophy. This is the current prize, or at least the only one we've seen. But I think it's a little lame to hand out another trophy.
Winner's Purse. This is an old school idea. A sum of money would be used to pay guys after matches and the winners got the larger share of the money.
A Belt. This came to me after a story I read a few years ago about how the winner of King of the Ring was originally going to get a belt to carry around for a year. Maybe call it the Saudi Arabian or Middle Eastern Championship.
Donation to Winner's Favorite Charity or Philanthropic Organization. A lot of wrestlers have charities or organizations that they like and/or support. So making a generous contribution in the winners' name would be a nice twist and give WWE good publicity.
Nothing. Basically what it says. The winner gets nothing but a handshake, maybe a picture taken, and the bragging rights. *Hears crickets* Yeah, I can't imagine anyone going for that either.
A Title Shot. This is cliched, but it would at least give the event something meaningful going forward. My thought is that maybe the winner gets a title shot at the next PPV. My first thought was to make it SummerSlam, but that would be too long to draw out that storyline.
So there's a few ideas of what I think the person who wins the Greatest Royal Rumble could get for their efforts. It's hard to say what WWE will do, but if they're going to do this for at least the next decade, the win should have some meaning and feel important.