The WWE Superstar Shake Up Should Wait Until After Backlash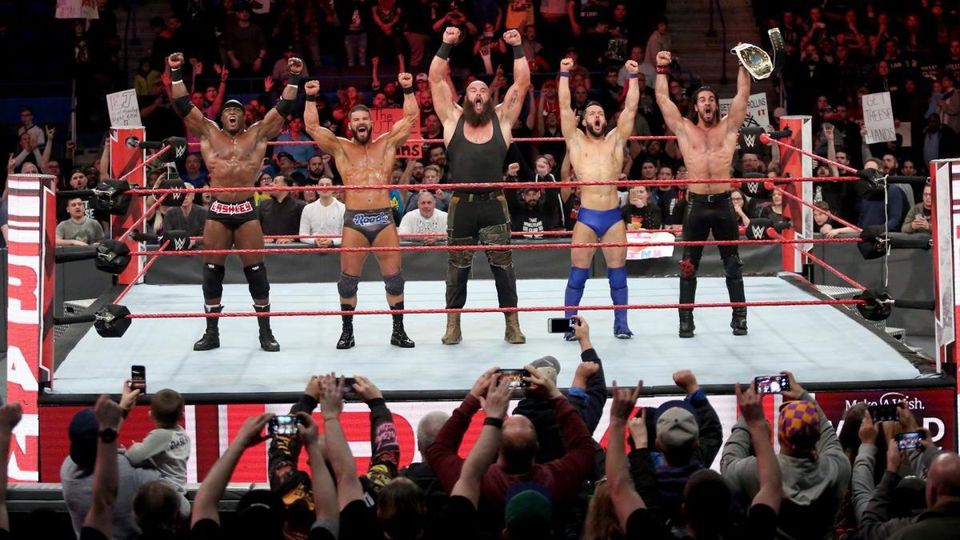 For the second year in a row, WWE has done a Superstar Shakeup the week after WrestleMania, and for the second year in a row, WWE has spoiled the cards by moving people who were part of big matches from one show to another–this time for the Greatest Royal Rumble and Backlash–and basically making the matches a moot point. Example: The Bar, who are supposed to be vying for the RAW tag titles, were moved to SmackDown last week. Jinder Mahal is supposed to have his US Title rematch against Jeff Hardy, but Jeff Hardy was moved to SmackDown.
Last year, the Orton/Wyatt title rematch was scrapped for the House of Slightly Squeamish…Oops, House of Horrors Match, it looked like the Corbin/Ambrose feud for the Intercontinental Title was going to go to Backlash but then Ambrose was moved to RAW.
I'm not saying this Shakeup, Draft, whatever they're calling it is a bad thing, but doing it right after WrestleMania is silly because the month after Mania has always been about wrapping up the WrestleMania storylines and beginning to set things up for the late spring and early summer before the big build for SummerSlam. To just abruptly end storylines and move guys around feels like a disservice if you've gotten invested in a particular storyline.
Back in the days of the first Brand Split, the Draft was done in June, which gave both shows time to wrap up their WrestleMania storylines and let former champions who lost their titles at WrestleMania get their rematch. It let the storylines be finished in a satisfying way (hopefully) for the fans, instead of leaving loose ends dangling.
I get why WWE want to do it that way, move people while the audience is, hopefully, still hyped over WrestleMania, but it just feels too rushed to do it so soon after Mania, especially with storylines that still have some go in them, or someone is owed a rematch.
Also, I would wait until the Shakeup to call up NXT stars. Yeah, it's great for WWE to strike while the iron is hot by calling them up after they tear the house down at TakeOver, but it's just too much. Saving them for the Shakeup a
Let's go back to that and let these storylines get a satisfying finish before we move superstars around.