Zack Sabre Jr Makes Derogatory Comments About Mexico, Local News Covers The Promo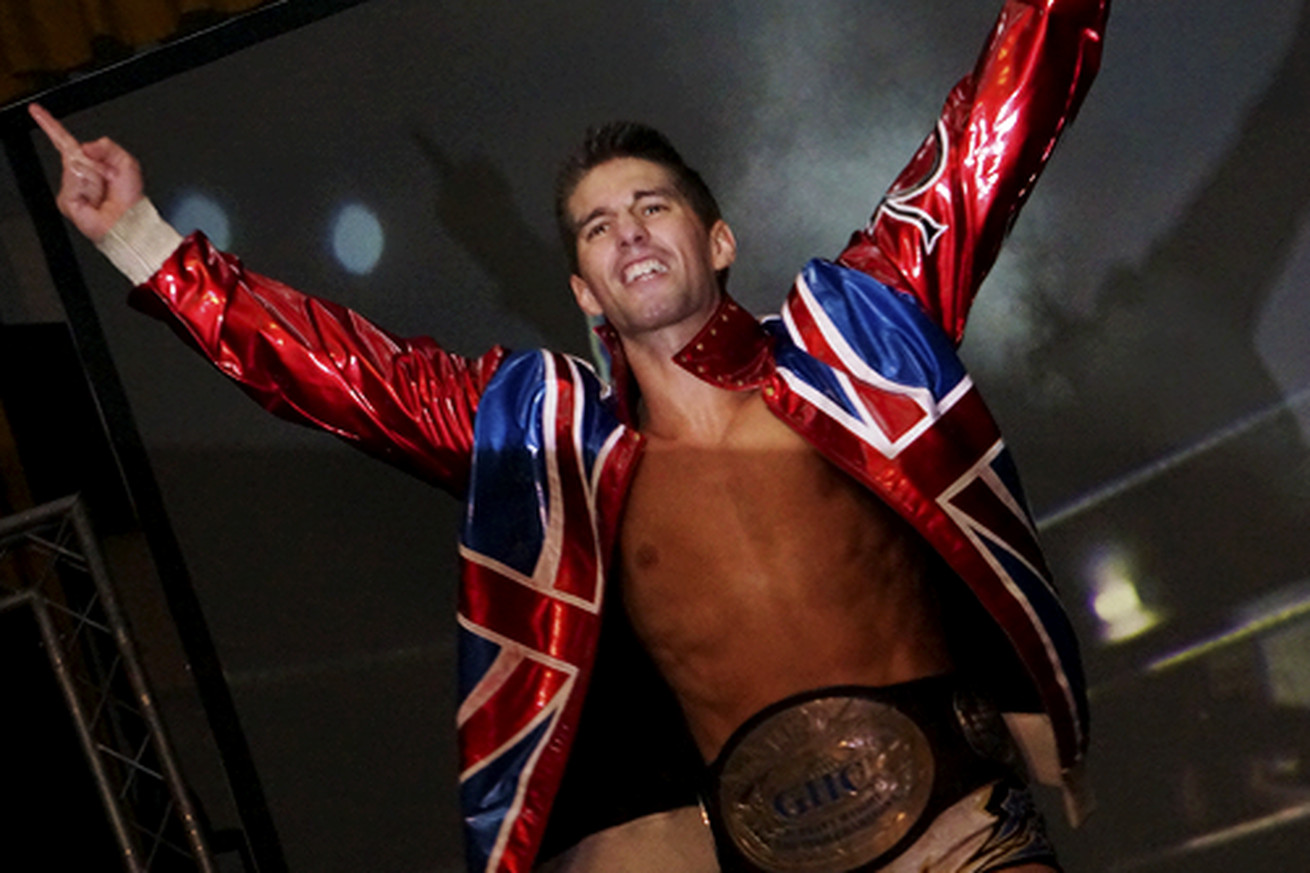 Zack Sabre Jr insulted Mexico during a backstage promo following a NJPW event and it angered enough fans to make local news.
ZSJ was interviewed after Road To Sakura Genesis last week and stated: "Suzuki-gun, we're taking over. We'll take over England. We'll take over Japan. Take over America. Not Mexico … Mexico can f*ck off!"
His stablemate Taka Michinoku attempt to interject telling Sabre not to say that … but Sabre replied, "ok, you can go to Mexico then."
The promo was done so well, local news outlets covered the rant due to the amount of anger it created.
Below is the promo video:
Please continue to follow us and share our articles. Checkout the podcasts and more. You can see all the latest content @theCHAIRSHOTcom. Follow @Awesomephinatic for news updates and fantastic opinion. Remember when it comes to rumors…. Always Use Your Head!
Chairshot Wrestling News Shuffle: Latest On Extreme Rules, SummerSlam Changes, Alexa Missing RAW and More! (7/12/19)
New Involving The Latest On Extreme Rules, SummerSlam Changes, Alexa Missing RAW and More!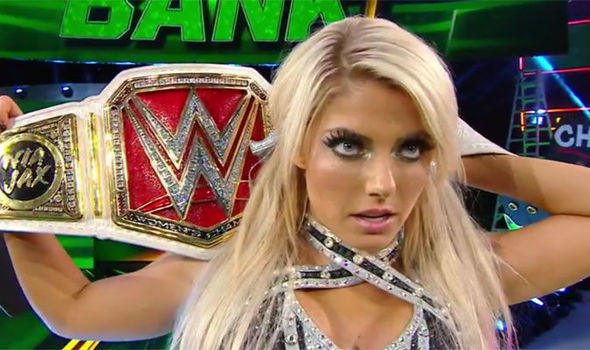 News Here! The Latest On Extreme Rules, SummerSlam Changes, Alexa Missing RAW and More!


Original RAW Main Event Plans
This past Monday's RAW featured the main even of Shane McMahon and Drew McIntyre taking on Roman Reigns and a partner of his opponents choosing. The mystery partner of Reigns was masked the entire match, and was eventually revealed to be Cedric Alexander. According to PWInsider, the decision to use McIntyre was not made until hours before the show. Original plans called for the company to use an extra or local indie wrestler. The report also notes that there will be storyline follow up for Cedric Alexander that will play out the next few weeks.
Jason's Take
Some people didn't care for the choice, but I think it makes sense with the changes that are occurring with the weekly shows. The company hasn't really done a lot with Alexander since his main roster call up, so my hope is that pairing him with Reigns helps establish him on the RAW roster.
SummerSlam Changes Coming ?
Speaking of changes to the WWE, the Twitter account of WrestleVotes Tweeted that any plans involving the SummerSlam card are subject to change this week with the Eric Bischoff and Paul Heyman officially starting in their new roles. WrestleVotes has been very accurate with rumors involving WWE in the past.
Was told recently that anything WWE had planned for SummerSlam in advance was all subject to change once Bischoff & Heyman fully start their roles this upcoming week. Good on Vince & Co to allow a legitimate clean start. No forced agendas off the jump. That's how it should be.

— WrestleVotes (@WrestleVotes) July 11, 2019
Jason's Take
The company had to finish up story lines before letting Heyman and Bischoff loose, so changes to the SummerSlam plans make sense. RAW and SmackDown have shown some improvement the past couple of weeks, so I am excited to see what changes will continue to occur.
Reason For Alexa Bliss RAW Abscence
The rumor mill was buzzing this week with Alexa Bliss and her absence from RAW. Dave Meltzer noted on the latest addition of Wrestling Observer radio that the reason she missed RAW, and the reason Nikki Cross was added to the match at Extreme Rules is that Alexa is suffering from a bad sinus infection.
"Alexa Bliss has a real bad sinus infection. Originally, they were not going to do the handicap match. The handicap match was a late change and everything that happened on TV on Monday and Tuesday with no Alexa Bliss was because of her sinus infection and they rewrote that whole storyline."
Jason's Take
I though things seemed out of sorts on RAW with Nikki Cross winning the beat the clock challenge. I am going to assume the plan is for Bayley to win at Extreme Rules, with Nikki and Alexa planting the seeds for a potential feud.
Extreme Rules Betting Odds
The Chairshot staff picks for the upcoming Extreme Rules pay per view will be up later this weekend, but if you are a betting person, the odds for the winners have been released.
Mixed Tag Team Winners Take All Extreme Rules Match:
Seth Rollins & Becky Lynch -400 vs. Baron Corbin & Lacey Evans +250
No Holds Barred Tag Team Match:
Roman Reigns & The Undertaker -400 vs. Drew McIntyre & Shane McMahon +250
WWE Title Match:
Kofi Kingston -350 vs. Samoa Joe +225
WWE SmackDown Women's Title Handicap Match:
Bayley -140 vs. Alexa Bliss & Nikki Cross EVEN
WWE Cruiserweight Title Match:
Drew Gulak -300 vs. Tony Nese +200
WWE SmackDown Tag Team Title Match:
Daniel Bryan & Rowan 5/8 vs. Heavy Machinery 7/4 vs. The New Day 3/1
WWE United States Title Match:
Ricochet -150 vs. AJ Styles +110
Last Man Standing Match
Braun Strowman -180 vs. Bobby Lashley +140
WWE SmackDown Tag Team Title Match:
The Revival -170 vs. The Usos +130
Singles Match:
Aleister Black -140 vs. Cesaro EVEN
Jason's Take
If the card plays out in the odds favor, there doesn't appear to be any real surprises with the outcomes.
Chairshot Wrestling News Shuffle: Rhyno, Bray Wyatt, LAX, Johnny Impact and More! (7/10/19)
News Involving: Rhyno, Bray Wyatt, LAX, Johnny Impact and More! (7/10/19)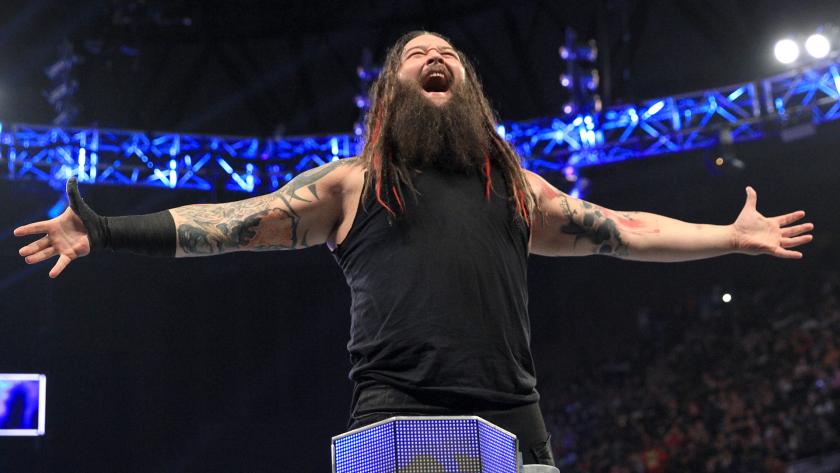 News here! News On Rhyno, Bray Wyatt, LAX, Johnny Impact and More!


Update On Rhyno Returning To Impact
In Monday's shuffle, I discussed the potential return of Rhyno to Impact at this past weekend's Slammiversary pay per view. At that time, I speculated that Rhyno was under a mask because his WWE contract had yet to run out. According to Dave Meltzer and the latest addition of the Wrestling Observer Radio, that happens to be the reason.
"He wore a mask because his WWE contract actually ends in a week,"
Jason's Take
Rhyno had previous tours of duty with Impact, and based on his past interviews, he seemed unhappy with his role in WWE. The move makes sense for Rhyno.
Gabe Sapolsky's Thoughts On Kenny Omega's Comments
A few weeks ago when the WWE announced it would be airing the 10th Anniversary EVOLVE show on the WWE network, many voiced their outrage, including Kenny Omega. The show happens to air the same night that AEW airs the Fight For the Fallen pay per view. Sapolsky did a AMA on Reddit and he was asked about Kenny Omega's comments on the EVOLVE show.
"I thought it was a little disparaging to all the work and sacrifice we have done to get this opportunity. That part was disappointing. We had the date booked before their date was announced. The very first conversation I had with Triple H in 2016 there was talk of doing a special. We are in Philadelphia the night before WWE has a PPV there. We are in a great building at the 2300 Arena that is tailored made to go right on the WWE Network.Everything just came together to do it on this date. It's been a long process. I saw Kenny deleted it and then tweeted something else, so it is all good by me. I haven't talked to Kenny in a long time, but I always felt we had a positive relationship. He was one of the guys I really wanted to push in 2008 and into 2009. I'm glad all his hard work has paid off."
Jason's Take
I thought Omega's comments were a bit overboard. It has been ok for AEW to throw shade at WWE what ever way they can, but when WWE fires back, they are labeled as a bully. Competition isn't always fair, and that is something AEW will have to learn over time.
LAX Are Free Agents
Speaking of competition between AEW and WWE, it appears that both companies are competing for the services of tag team LAX. According to Dave Meltzer, LAX had their last match with Impact at Slammiversary, and now are free agents.
"It was LAX's last match with the promotion. They have offers. I don't know which side they are going with but they have offers from both AEW and WWE. They've been recruited very heavily by WWE. I know that there is an offer from AEW. I don't know which one they are going with. I would say AEW is in the lead but that doesn't mean that's where they are going."
Jason's Take
Both companies are going to be after talent that they feel will add something to their brand. LAX would add a lot to both tag team divisions, and would create some never before matchups for both companies.
Johnny Impact Also A Free Agent
Another Impact start that fulfilled their contractual obligations and is now a free agent is Johnny Impact (AKA John Morrison in WWE). According to PWInsider, Johnny Impact is currently in negotiations with Impact, but there hasn't been any indication of the level of interest from AEW or WWE.
Jason's Take
I think Morrison is a wrestler that can add depth to both the AEW and WWE rosters. He is still very talented in the ring, and is another person that can add some never before matchups to the company. I would imagine both AEW and WWE would have interest.
Where Is Bray Wyatt?
One of the most entertaining segments of RAW each week has been Bray Wyatt and the Firefly Funhouse. There have been reports weekly that Wyatt has been backstage at RAW, but has not made his return to live television. However, Dave Meltzer reported that Wyatt is set to return "any day now."
Jason's Take
Many are speculating that Wyatt will be Aleister Black's opponent at Extreme Rules. That would be an interesting matchup, and would expect that it is something that could turn into a long term program between the two.