5 Superstars Who Should Be in the Money in The Bank Ladder Match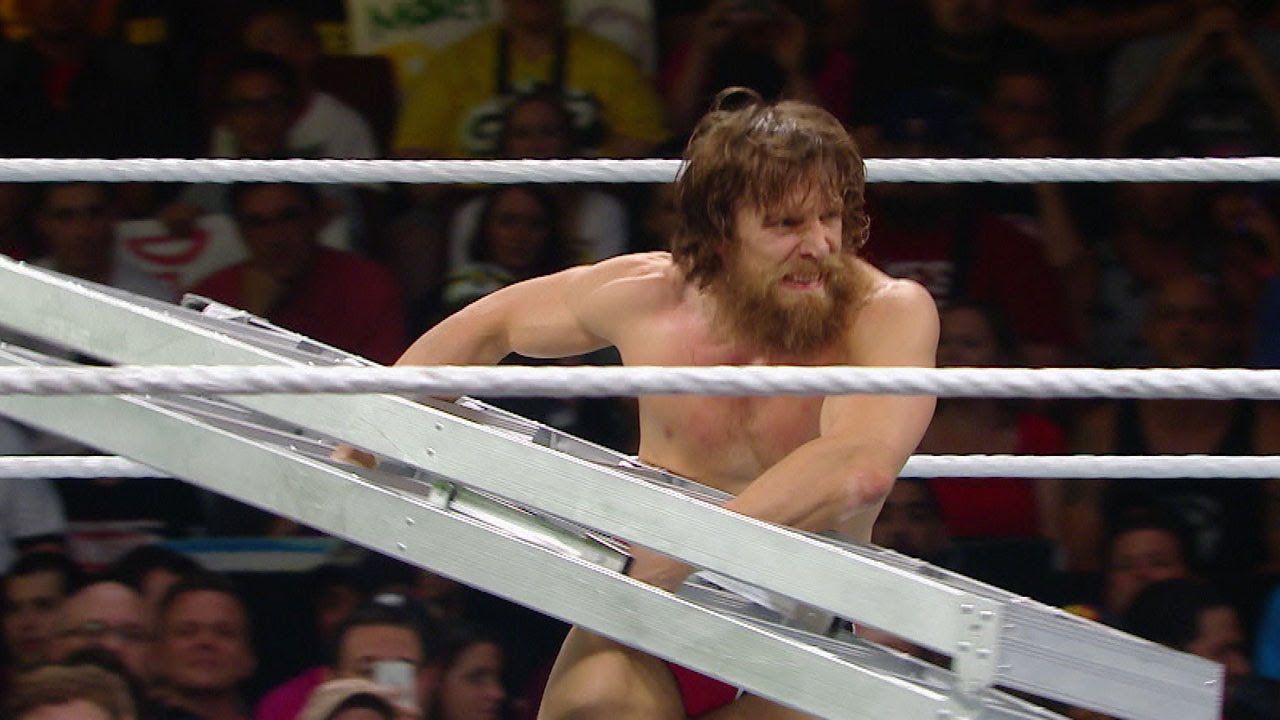 Money in the Bank is just around the corner folks, and you know what that means?
Bodies flying all over the place, carnage all across the ringside area but more importantly, one of the WWE's top male & female superstars will have the opportunity to edge their name into the history books.
To most people, including myself, the Money in the Bank ladder match is the modern-day version of the now defunct King of the Ring contest, a tournament held to determine which star had enough in them to outlast a series of competitors and come out victorious at the end of it. The difference between King of the Ring and Money in the Bank is the sheer level of chaos. Instead of pins and submissions to determine a winner, we get anything goes with the objective of the match being to retrieve the briefcase hanging high above the ring.
Such an opportunity doesn't just treat fans with some incredible moments but also creates the opportunity for fan favourites to finally get the recognition they deserve. On multiple occasions we've also seen winners come extremely unexpected, sometimes not even being one of the more prominently supported throughout the WWE Universe.
Names such as Edge, CM Punk, The Miz, Seth Rollins and Carmella used their briefcases to not just create historic moments in the WWE but to also elevate their careers to heights almost nobody could imagine. That is exactly what is on the line this, and every year, the chance to elevate beyond expectations.
Sadly, like any major event in the wrestling business, not every star can sadly be involved. Considering the size and scope of the current WWE roster this is definitely a shame as the potential of making both respective matches better than they already seem to be on paper is apparent, but this is the hand we've been dealt.
Let's take a look at 5 superstars who I feel have been robbed of an opportunity to shine in both the men's and women's Money in the Bank matches this year, and why they deserve far better.
Ruby Riott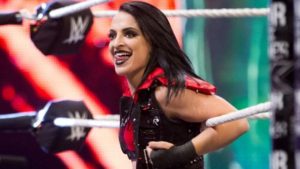 Moving to the Monday Night RAW roster in the recent Superstar Shake-Up, Ruby Riott for many came over to the red brand with a tonne of untapped potential as her career on SmackDown had its moments but came across as lackluster. Bringing both Liv Morgan & Sarah Logan by her side didn't just add depth to the women's division but also gave the whole 'Riott Squad' a fresh opportunity to seize.
Since her move Ruby herself has also been quite impressive, scoring victories over the likes of Sasha Banks & Bayley, both of which were solid outings in my opinion. Ruby also seems to do be doing far more than the traditional 50/50 booking she was receiving on SmackDown, at least for the most part and as a result has turned in some really great performances for the short span of her current tenure on the roster.
All this makes it an even bigger shame than Ruby lost out on the opportunity to be a part of this years Money in the Bank match for a shot at a Women's Championship. In the past the leader of the Riott Squad has displayed great potential in hardcore match types, such as her No Holds Barred bout with Sonya Deville late last year and offers a glimpse into the potential she could add to this already stacked match.
Money in the Bank 2018 might not be the evening that Ruby Riott finally seizes the spotlight she deserves but that moment is coming, and it doesn't seem like the WWE is giving up on her yet.
Baron Corbin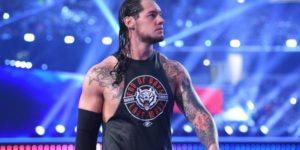 Baron Corbin is definitely more of a personal choice on my part. While I understand he isn't the most popular among the wrestling community and certainly isn't your ideal participant for this style of match I do feel he brings something to the table as opposed to the man who replaced him; Bobby Roode.
For the longest period of time Corbin has been in line for a 'push' by WWE management, who if we take into account any backstage discussions are supposedly high on the 'Lone Wolf'. As a result, it's only logical for the creative team to push forward with him and give him the necessary moments to shine, and which moment better than Money in the Bank?
The past is also a clear indication that this match plays into the favour of Corbin, who claimed the briefcase for himself last year before shockingly losing it at the hands of Jinder Mahal prior to Summerslam. Not only was he unjustifiably robbed of his opportunity to become champion, but Corbin has come a long way since his early days in NXT, and while he still needs work in certain areas has produced some great looks into just how good he can be when placed against the right opponent.
WWE this year decided to go with Bobby Roode over Baron Corbin, and it's puzzling as to why. Corbin unlike Roode boasts some sort of personality, one that hasn't been reduced to the levels of one single catchphrase and also has a in-ring style much better suited to this environment rather than the one-dimensional style Roode possesses.
Elias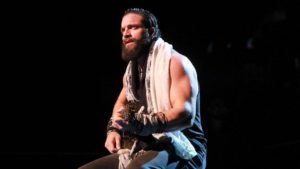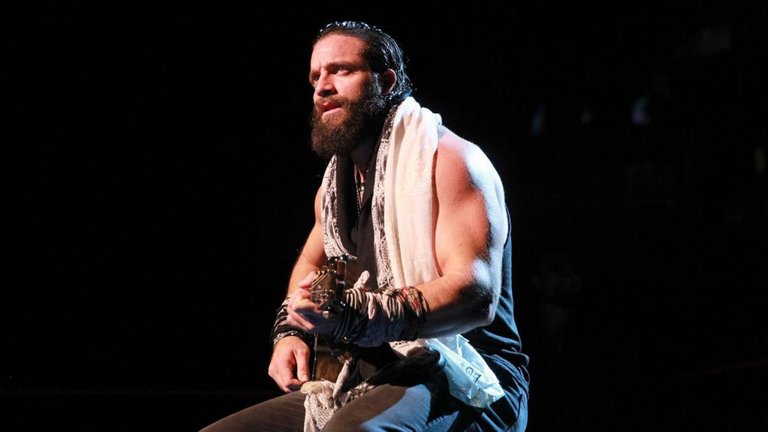 Elias is one of those superstars who just, works. Everything the man involves himself with, every segment, every sing-along and even most his matches just work, and that is a rarity in today's wrestling business. But a character like this is only developed as a result of one particular aspect, the WWE audience loves to hate him.
Even when he's twisted into a largely forgettable feud against the likes of Bobby Roode, Elias always somehow manages to add even further into the viciousness behind his character and as a result is always one to watch on WWE programming. Not only is he arguably the most over character in the company (behind Daniel Bryan, Braun Strowman & Roman Reigns) but the man also holds easily the most entertaining gimmick, using music to craft segment after segment featuring ridiculous levels of entertainment.
Initially he did have an opportunity to qualify for the men's Money in the Bank match against both Kevin Owens & Bobby Lashley, but sadly lost out to Owens. Regardless of this it seems like Elias has targeted Seth Rollins for the time being, a direction I and anyone, should be able to get behind so for now my complaints are marginally silenced.
Tye Dillinger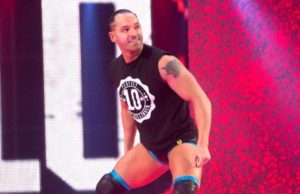 No, the names on this list aren't exclusive to those who've attempted to qualify in the last number of weeks, because their some unsung heroes who need some recognition more than others.
With it being over a year since Tye Dillinger made his SmackDown debut following WrestleMania 33 we've seen very little from the 'Perfect 10', albeit a few brief glimpses but more or less just him getting pinned to the mat by a number of different talents. It seems like whether it's NXT or the main roster, Dillinger can't catch a break and this needs to change. Urgently.
While talents over on SmackDown such as New Day, Cesaro, Sheamus, Big Cass & Daniel Bryan all deserved the opportunities they got, it's a shame someone with the talents and charisma of Tye Dillinger couldn't creep their way onto that list. Similar to the mentioned Daniel Bryan, Dillinger carries the sense of an 'underdog' and has garnered quite the support because of this trait. Consider the lack of TV time he also receives, the fact that he still gains a somewhat sizable reaction is more than enough to put him up on this list and hopefully show some people how deserving this man truly is.
Daniel Bryan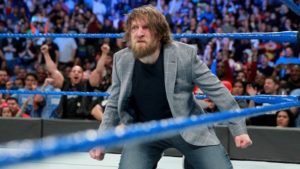 Admittedly, my final choice is one of pure fanboy-ism. I've been a Daniel Bryan fan since his early days in ROH and to this day consider him the best wrestler to step foot in a wrestling ring since Eddie Guerrero, so yes this is to satisfy my own desires but also the desires of the thousands who lose their minds over him on a weekly basis.
The announcement of Daniel Bryan's in-ring return this year isn't just going to go down as one of the best 'feel good' moments wrestling fans have had in quite a long time but was a firm reminder to everyone of just how popular the man has become. Despite losing his qualifying match this past week to Samoa Joe, Bryan still garners the same reaction levels he received back in 2013-2014 prior to his initial WWE Championship victory. Fans don't just love him, they cherish him as one of their own. A wrestler they can live through vicariously to defy and topple authority, certainly the best kind of babyface the business can develop.
Personally, I thought his most recent interactions with the likes of Big Cass haven't been as negative as most people perceive, however I do feel the Money in the Bank match is built for guys like Daniel Bryan. Much like the match, his in-ring style never slows down and always provides an adrenaline rush to even the blandest wrestling fans on the planet and very few would argue having him win this year's match wouldn't lead to dream matches against either Shinsuke Nakamura or AJ Styles (whom he's already gone up against, just not to the level they could reach).
Don't get me wrong, Money in the Bank this year has a load of potential with the depth the card is providing but the absence of Daniel Bryan is a slight hindrance for someone who so badly wants to see him re-enter the World Championship picture. I doubt his lack of presence on the evenings signature match will hinder any of his current momentum, as I don't think any WWE official is foolish enough to deny the energy that Bryan brings to the weekly SmackDown product.