Book Club: Making a Star Out of Dakota Kai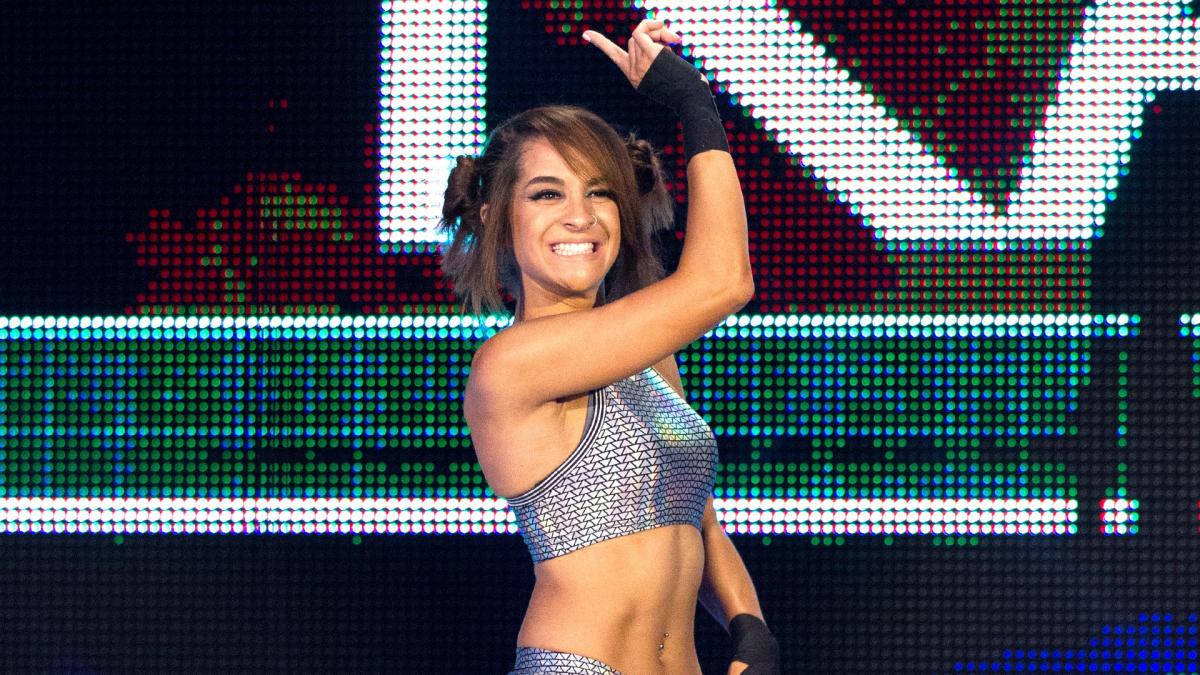 Dakota Kai has been someone I've had my eye on since last summer.  She was one of the standouts of the Mae Young Classic and has recently been thrust into the spotlight of the NXT women's division.  With Billie Kay, Peyton Royce, and Ember Moon all called up to the main roster, the next class of talent is going to need to create their own legacy from scratch.  Nikki Cross is the longest tenured name left among the current crop but she will likely be joining Sanity on Smackdown before the summer is over.  Drawing many comparisons to Bayley, Dakota has a chance to be the next bright face of the division.  Admittedly, she has experienced a pretty fast rise so if you have 15 minutes to spare, I recommend watching the documentary on her journey if you'd like to get more familiar.
Dakota Kai currently finds herself in a unique position.  Every week she continues to be tormented by locker room bully and current NXT Women's Champion, Shayna Baszler.  This is unique because it's not often we see one wrestler afraid of another, especially not someone of Shayna's stature.  When a story is going in that direction, the domineering figure is usually someone more physically imposing like Nia Jax, Kharma, or Braun Strowman.  This all started when Shayna injured Dakota's arm on an episode of NXT a few months back.  Dakota has since recovered but was left traumatized from the incident.  Her ring work has not been affected but she always shudders or grows cold at the mention or sight of Shayna Baszler.  Shayna has complete control over her.
Let's Book It
My first step in the booking process was going to be to put Dakota Kai in a championship match on an NXT taping in the near future.  Amazingly enough, that match was just announced on Wednesday's episode and will be taking place next week.  I should mention that I have no knowledge of what's to come in future NXT episodes.  Spoilers aren't for me.  I actively try to blind myself from any news that emerges from tapings.  In this match, I would have Dakota Kai lose after a rigorous effort.  If possible, I would prefer it end with a referee's stoppage after Shayna re-injures Dakota's arm.  Let a week or two pass then have Shayna return to announce that she will be instituting a weekly open challenge.
I decided to do this for a couple reasons.  NXT has never had a weekly "open challenge" segment issued by one of the champions.  Also, the two more notable weekly segments were created by John Cena and Seth Rollins – both babyfaces.  I know there are still people that were not initially sold on Baszler as champion so weekly matches can showcase her worth while accumulating maximum heat.  Since we are so close to NXT TakeOver: Chicago, her first challenger should also be her opponent for the pay-per-view.  The match could end in DQ or a no-contest leaving the rematch for the big show.  I was initially going to have this be Candice LeRae but she is likely going to be ringside for Johnny Gargano's match again.  Then I thought Kairi Sane but she just lost on Wednesday.  That's why it needs to be Nikki Cross.  She has never had a 1-on-1 TakeOver match and this would be a perfect send-off before moving up to the main roster. With that being said, it means Nikki would have to lose.
In July, Shayna would properly bring back her weekly open challenge.  Dakota is still injured and Nikki is gone.  Shayna is reigning supreme over NXT.  The month of July is where she would run through the division.  At the end of July or beginning of August, Nixon Newell would challenge Shayna Baszler.  You probably aren't familiar with Nixon.  She's a Welsh wrestler with major potential.  Last summer she was forced to withdraw from the Mae Young Classic due to injury.  If you want to get acclimated, I bet she can win you over with her inter-gender matches against Mark Andrews and Pete Dunne.  She also has an interview on WWE's website to read.  I know I said I stay away from spoilers but I do know she has recently recovered and has since made her debut at Full Sail.  However, she may now be going by her real name, Steffanie Newell.  If you follow Dakota Kai through social media, you know that her and Newell are best friends.  For this reason, toward the end of their match Shayna would try to injure Newell just as she did to Dakota.  Before the deed is done, Dakota runs down the ramp and returns from injury to save her best friend.  Dakota Kai has finally faced her fear and now you have your women's title match for TakeOver: Brooklyn.
Brooklyn is where I would eventually have Dakota dethrone Shayna to win the championship just as Bayley did to Sasha three years prior.  After Brooklyn, the story is pretty open ended.  Dakota could go in any direction as the new face of the division.  Kairi and Candice could finally get a proper feud and Bianca Belair would have had a whole summer's worth of momentum behind her at that point.  If the timing is right, maybe even a heel Steffanie Newell could emerge to challenge her best friend.
---
Always Use Your Head and visit the official Pro Wrestling Tees store for The Chairshot All t-shirt proceeds help support the advancement of your favorite hard-hitting wrestling website, The Chairshot!

---
Pros & Cons of Each Money In The Bank Competitor Winning The Contract
A look at each WWE Money In The Bank competitor and the pros & cons of their potential victory!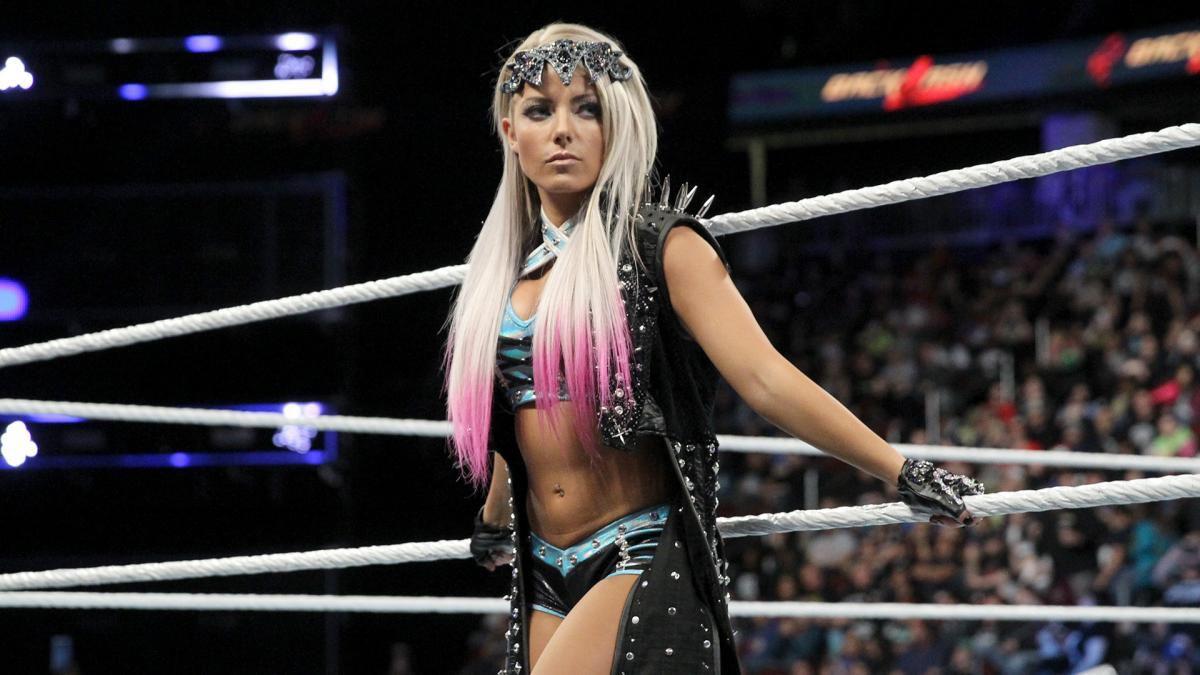 Take a look at each WWE Money In The Bank competitor and the pros and cons of their potential victory!
Lana
Pro – While it is a near certainty that Lana doesn't come away from Chicago with the briefcase, a Lana/Rusev win would be historic. Not to mention the outcome would be completely out of left field. Some fans complain of a lack of truly surprising moments. Well this would quench their thirst and then some.
Con – Out of all the women in the Money in the Bank ladder match, Lana has the least in-ring experience. Despite being over with the fans, her in ring skill isn't the best. Compared to the other women in the match, she is the least qualified to be carrying a preverbal title opportunity.
Naomi
Pro – Being one of the most athletic superstars in WWE, Naomi has proven her worth before, but whose to say she can't do it again. She did win the Women's battle royal at WrestleMania, thus giving her the opportunity to separate the Women's WrestleMania Battle Royal from the winners of the Andre the Giant Memorial Battle Royal.
Con – With Naomi being the lovable face that she is, it's hard to see her cash in on a downed champion. A heel turn could make sense as  of the division is face heavy. But I don't think I'm alone here when I say I'd rather see Becky Lynch take on that task.
Ember Moon
Pro – Ember Moon is one of the most gifted superstars on the RAW roster. And while her time on the main roster has been short, she has had a better run than most NXT call ups. Like Finn Balor before her, a quick push to a championship could show how much she is regarded backstage.
Con – Moon has only been on the main roster for two months now, and while some superstars have won championships in less time, Moon would do well to wait a while before capturing the RAW Women's championship. And since Ember is a clear cut babyface, the Money in the Bank contract doesn't mesh well with her character.
Charlotte
Pro – Despite being one of the most dominant women in WWE, it isn't likely she'll come away with the win in Chicago. If she does will then, it will be a complete swerve. Then Charlotte Flair will have another niche in her belt if WWE is trying to portray her as the greatest female of all time.
Con – Charlotte simply doesn't need Money in the Bank. Not only is she already a part of the women's main event scene, but she also has a hefty number of accolades already associated with her name. The money in the Bank match is designed to get people to the top title, not keep them there.
Becky Lynch
Pro – Lynch said it herself on Tuesday, since being the inaugural SmackdownLive Women's Championship, she hasn't done anything noteworthy.  A win this Sunday would reestablish Lynch in a title scene she hasn't been a part of for months. Becky has always been portrayed as the
Con – With Auska and Charlotte on the same brand, and the rumor of a champion vs. champion match between Charlotte and Rousey in the works, a title run for Lynch would  be transitional at best. Even if she held on the briefcase passed WrestleMania, there is no telling what the talent pool will look like.
Sasha Banks
Pro – Banks winning would not only help boost her back into the main event scene, but also it could advance the Sasha/Bayley frenemies story. A heel turn could be just what the Boss needs to get out of the slump she's been on. As one of the best performers in the women's division, she's certainly earned another go at the top.
Con – Banks has yet to defend the RAW Women's Championship after winning it. So if she was to capture the championship again, one might be skeptical of her reign. But with her fued with Bayley still going, and Rousey in the title picture, it might not be her time. Besides, there are other ways of getting an already four time champion into a title match.
Alexa Bliss
Pro – Alexa Bliss and the Money in the Bank briefcase seem like the perfect match. Bliss running down the ramp, contract in hand, is not hard to picture. As a break from the title scene, Bliss could still be an important figure in the Women's division.
Con – After just being defeated for the RAW Women's Championship, Alexa would do well with some time away from the title scene. Alexa has been on top of both women's divisions for a while now, and letting someone else get a piece of the spotlight will not only help another woman, but it will also make sure Bliss doesn't look too strong.
Natalya
Pro – with Ronda Rousey possibly capturing the RAW Women's Championship, the resulting story between the two friends could make for an entertaining dynamic. And Natalya certainly deserves a championship run after all her years of service.
Con – If Natalya does manage to take down the briefcase this Sunday it may telegraph a Ronda Rousey title win. And if WWE wants to do the rumored Charlotte vs. Rousey match, Natalya would just be getting in the way of things. If a feud would start between Rousey and herself, she would undoubtedly end up on the losing end.
Bobby Roode
Pro – Roode has been floundering on the main roster ever since he got called up. While a short United States Championship run kept him occupied, it didn't do much in the grand scheme of things. Winning the briefcase would elevate Roode to main event status.
Con – However, Roode will have to have an evolution of character if he wants to make an effective Mr. Money in the Bank. There have been rumors of a turn for the Glorious One, but if that isn't the case, perhaps the briefcase would do better for someone else.
Rusev
Pro – People would lose their minds if Rusev won the contract this Sunday. Not only would Rusev Day get the spotlight many believe it to deserve, but it would also be an endorsement to how over Rusev has gotten. A cash in from the Bulgarian Brute could rival that of Dolph Ziggler, especially if it happens to occur on Rusev Day.
Con – A downside to this, however, is that with Styles, Nakamura, and possibly Samoa Joe in the title picture, there would be little chance to cash in. He may be holding on to the contract for a long time before he gets the chance to become champion. By then the luster of Rusev Day might wear off.
Finn Balor
Pro – Since winning the Universal Championship in record time, Balor hasn't amounted to much on the main roster. Since he was never given his rematch for the Universal Championship, he does hold a claim that could make for a good story. And with Rollins doing wonders with the I.C. title, it may be best for Balor to capture a win on Sunday. Mabye we could even see a heel turn.
Con – With Brock Lesnar holding the Universal Championship and guys like Roman and Braun chasing, Balor could have a long wait ahead of him if he were to win. That's not entirely bad as the Money in the Bank has that flexible expiration date. Even then Strowman and Lesnar probably wouldn't fall to Balor, even in a cash in situation. HIs best bet would be for Roman to pick up the title, and we all know how the fans would take to Roman being Universal Champion.
Kevin Owens
Pro – If Owens hadn't already won the Universal Championship, it would have been no surprise to his first world title come from a Money in the Bank cash in. That is how great of a concoction Owens and the stipulation could manifest. Owens time on the mic would elevate that much more when he's practically champion. Let's just hope that his next run as champion goes better than his last.
Con – Like Balor, Owens would have to wait for the opportune cash in opportunity. WWE probably wouldn't want him getting a pin fall win over Lesnar or Strowman. Even if her were successful in a cash in, this would most likely keep him from Sami Zayn, when the two do great work together.
New Day
Pro – Just the idea of the New Day carrying the briefcase is entertaining enough. To see it would not only be a different take on the Money in the Bank, but also for the New Day as well. The trio carrying around the green case could provide for some entertaining skits and promos. They might even substitute it for the pancakes,
Con – Speaking of the Free Bird Rule, while it would be entertaining to see them hold the briefcase, it would be confusing if they actually captured the WWE Championship. One member could hold the belt while the others act more like lackeys, but that's so out of character for the trio. A break up could happen, where one member takes the contract for himself, but it's unlikely New Day will be breaking up in the foreseeable future.
Samoa Joe
Pro – Joe has been sitting just outside of the main event scene since his debut. He hasn't yet to win a single championship in WWE, despite being one of the best NXT call ups. While there are other ways of getting him to that point, a Money in the Bank contract would be an step in the right direction. Joe with the briefcase may also be the most dangerous combination in the contracts' history.
Con – That being said, the Money in the Bank contract doesn't exactly fit Joe's character. He's the Destroyer of SmackdownLive, not an opportunist. Joe doesn't need a the briefcase to get involved in the main event scene, since he has been so close to it.
Bruan Strowman
Pro – Strowman winning would virtually guarantee that he will win the Universal Championship. If Roman Reigns and Brock Lesnar are actually having another go at SummerSlam. A cash in by Strowman, à la Seth Rollins, would be the best course of action to please the most amount of people if a Roman Brock match does happen. Plus, a Strowman title win has been long overdue.
Con – Much like Samoa Joe, Strowman's character doesn't warrant something as underhanded as a Money in the Bank contract. Of course, this could be rectified by Strowman going the RVD/John Cena route and announcing his cash in in advance. Even then, there are other ways of getting Strowman a title match.
The Miz
Pro – After the work the Miz has put in the last few years, fans have been clamoring for another main event run for him. The Money in the Bank contract was made for someone like the Miz. A cash in on Daniel Bryan, if in the works, could make for a moment that will go down in history, and make Bryan's eventual revenge that much sweeter. Miz the only one in both Money in the Bank matches to actually win said match, but that doesn't mean he's not the favorite to win going into Sunday.
Con – While it is difficult to pick a winner, Miz is the most predictable competitor at this point. A cash in on Daniel Bryan makes so much sense that a child could see it coming. That's the main issue here, it's too predictable. Of course, if this did happen, no one would complain as we'd finally see the feud we've been waiting two years fo come to fruition. However, the Bryan/Miz feud doesn't need the title to be interesting.
---
Always Use Your Head and visit the official Pro Wrestling Tees store for The Chairshot All t-shirt proceeds help support the advancement of your favorite hard-hitting wrestling website, The Chairshot!

---
Three Stars Of The Night: NXT Takeover: Chicago (6/16/18)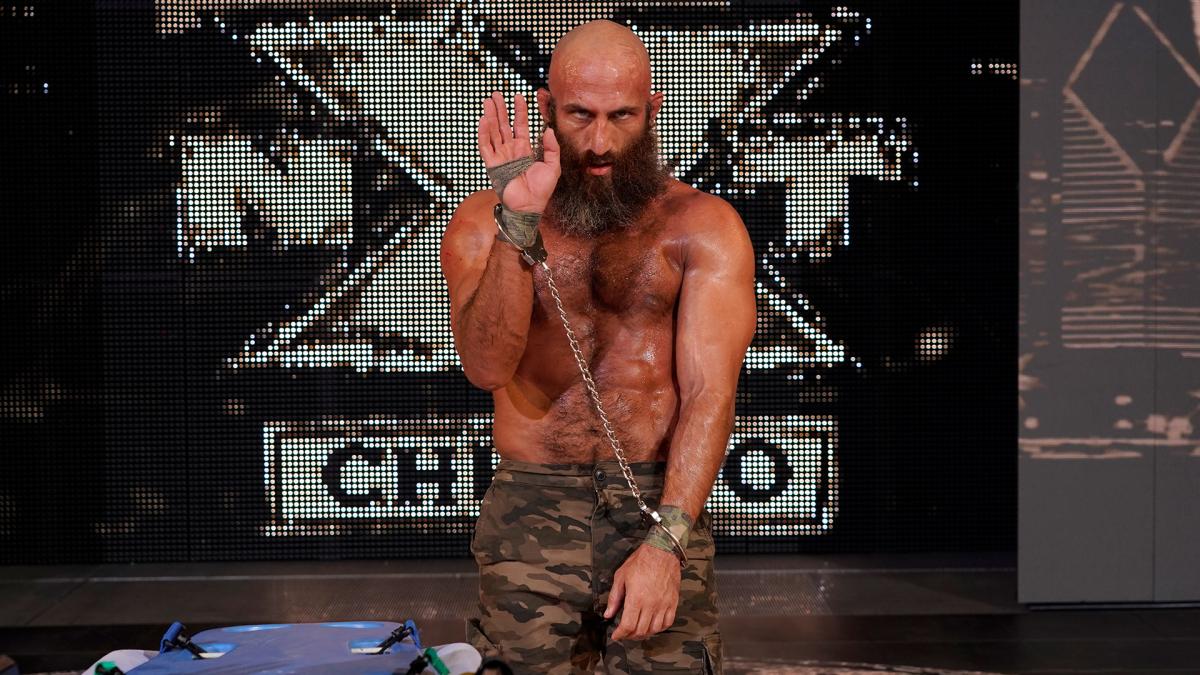 A look at the Three Stars Of The Night for WWE NXT Takeover: Chicago!
WWE paraded into Chicago for what they are unofficially calling Money In The Bank Weekend, and the yellow-and-black brand got to kick things off with NXT Takeover: Chicago II. This is the brand's second straight year doing Takeover in Chicago, with last year featuring the infamous Tommaso Ciampa heel turn heard 'round the world, attacking Johnny Gargano and ending their DIY partnership. Of course, the two would meet in the final match of the evening.
But now–the Three Stars Of The Night!
The Third Star:
Nikki Cross
Nikki Cross might be the best female performer in all of WWE. Her commitment to her character is second-to-none…seriously, it's Velveteen Dream level stuff we're talking about here.
She didn't win, but pulled an entertaining match out of Shayna Baszler (not the easiest thing to do), and provided a moment that shouldn't be forgotten–like, ever. Baszler had the Kurfida Clutch locked in, and Cross couldn't escape. Cross practically begged Baszler to lock it in early in the match, too. Right before passing out, Cross smiled. When she woke, she was still smiling.
Seriously, she might have the best character in NXT, and with this feud potentially done I hope she gets back with SANITY on the main roster.
The Second Star:
Velveteen Dream and Ricochet (tie)
I try to keep the cheating to a minimum, but this is well deserved. These two delivered an amazing match that played on the strengths of both: the awe-inspiring in-ring ability of Ricochet, and the character delivery of Velveteen Dream.
Ricochet is regarded as one of the world's best, but many can't get into him like they got into his Lucha Underground alter-ego, Prince Puma. Velveteen Dream changed that for many tonight, delivering the most psychologically sound Ricochet match many have seen in quite a long time.
The Hogan-esque tights, that were also a not-so-low-key nod to the aforementioned Prince Muma, were damn fine. Velveteen is a star.
Others given consideration:
The Undisputed Era, Danny Burch, Oney Lorcan, Johnny Gargano
And now…a distinction usually reserved for the top performer of the night…the first star!
The First Star:
Tommaso Ciampa
Tonight was Tommaso Ciampa's night. Hell, this is Tommaso Ciampa's world, and we are lucky to breathe the air he leaves for us!
It was a match Tommaso Ciampa had to win–otherwise doing another match didn't make sense. Now we're likely in for more between these two, and I am confident they'll find a way to keep it interesting. That doesn't seem to involve a Candice LaRae heel turn, unless they are saving that for when Johnny insists on another match with Ciampa.
The Sicilian Psychopath lived up to his name, exposing the wood of the ring and eventually using that exposed wood to hit Johnny Gargano with a surprise DDT for the win.
Johnny Gargano is the most over face in the company not named Daniel Bryan, and the one thing a great babyface needs is a heel to work off of. He can't ask for a better counterpart than the best heel in all of wrestling, Tommaso Ciampa.
---
Who are your three stars of the Network? Comment on social media @ChairshotGreg, @theCHAIRSHOTcom, and use the hashtag #UseYourHead!
---
In hockey, a game's "three stars" represent the top three performers of the night. For more clarification, I defer to this Pittsburgh Gazette explanation:
"The tradition dates to the 1936-37 season, when Imperial Oil became the principal sponsor of Hockey Night in Canada radio broadcasts and was seeking a way to promote one of its products, Three Star gasoline. The idea of doing so by selecting the top three performers in a particular game purportedly came from a Canadian advertising agency.
Many clubs do recognize the player with the most three-star selections with an award or trophy, usually in conjunction with a corporate sponsorship, at the end of the season (or sometimes, each month). All six Canadian franchises, for example, have an affiliation with a well-known brewery.
The NHL keeps track of its own three-stars-of-the-night selections, but that is done on a league-wide basis. The league employs a system that awards 30 points to a first star, 20 to a second star and 10 to a third – a running total can be found on the league's website – but it does not present an award based on them."
In hockey tradition, the first star represents the best of the three, but all three are considered to be receiving a high honor.
---
Always Use Your Head and visit the official Pro Wrestling Tees store for The Chairshot All t-shirt proceeds help support the advancement of your favorite hard-hitting wrestling website, The Chairshot!

---
WWE Established Dominance vs. The Rise Of New Japan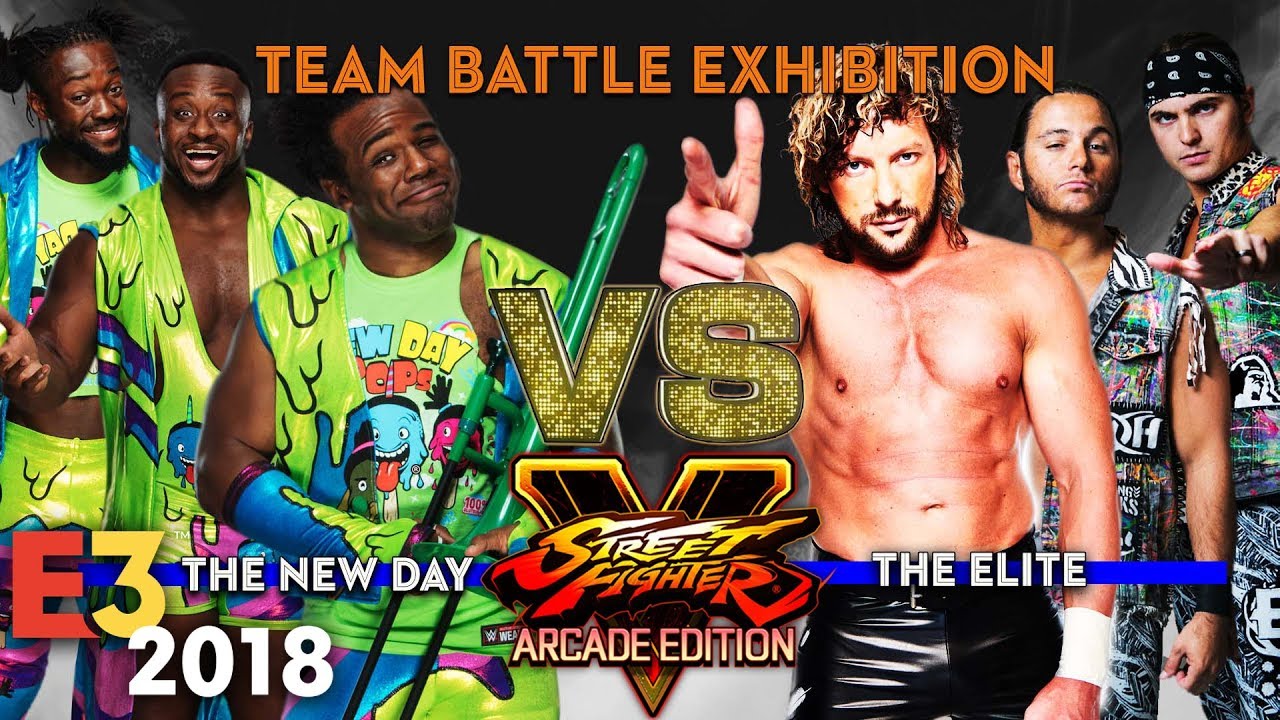 New Japan's Dominion event from Osaka is the talk of pro wrestling fans thanks in large part to the major headlining matches that took place. Chris Jericho took the IWGP Intercontinental Championship from Tetsuya Naito and Kenny Omega won the IWGP Championship from Kazuchika Okada.
It was a moment in wrestling history that many fans will never forget. Dominion was perhaps the best example of what NJPW can deliver to those that want more from the business. But what does New Japan's rise mean to WWE?
For many fans, there is no comparison. New Japan is all about the wrestling. It's a vast departure from everything that WWE is and much more. NJPW focuses on the in-ring action. It's not about the drama outside of the squared circle.
How many times has Monday Night Raw kicked off with a five minute promo? The old notion that a wrestling event should begin with a hot curtain jerk match to set the tone is apparently very old indeed. The primary goal now is to spell it out for the crowd. WWE lays the foundation for the following three hours by walking fans through it one word at a time.
If the long-winded promos only happened occasionally, fans would likely not mind. But when silly storylines are the norm and characters begin acting out of character, then frustrations rise. Add to that the constant need to book the McMahon family in main event spots and it just gets worse.
WWE doesn't seem to listen, which is not helping. The company is so firmly connected to its audience through social media but that connection does not equal understanding. It's not unheard of for the company to openly mock the fans on live TV. Triple H has in fact done it before yet somehow many seemed to miss the irony of it all.
Without the paying audience, WWE would not exist. Fans can be loud and emotional and even obnoxious, which distracts from the show. But much of the crowd don't want to act out, they genuinely just want the product to be good. It's no coincidence that the biggest pops of Raw or SmackDown Live tend to happen because of hard-fought pro wrestling matches. Despite all the hoopla and grandeur that accompany a WWE event, it's the wrestling that fans respond to the most.
But WWE has existed in this form since The Monday Night Wars. Since the competition disappeared, Vince McMahon's company has not been the same. The slick presentation and overproduced programs are ingrained into the company and WWE has been in the driver's seat with no one legitimately threatening its position of power.
However there are some bright spots. Thanks to CM Punk, Daniel Bryan and a few others, WWE is much different now than it was in the years after WCW fell. NXT is a viable third brand and the company now features some of the best wrestlers in the world today. Perhaps WWE seems to have finally realized the importance of strengthening its game in the ring. Is that just a natural evolution or is it happening out of necessity?
The fact is that New Japan is redefining what professional wrestling is. WWE does not happen in a bubble; the world has opened up now. NJPW is the alternative that Impact Wrestling wants to be, but the two companies could not be more different. Anyone that has followed New Japan sees the heart and the effort on display every time the cameras go on. The men in New Japan's locker room are hungry. They want more and they're working hard to get it.
But as much as diehard fans love the company, the truth is that NJPW is not without its faults. Yes the men of New Japan are working hard but where are the women? The Women's Revolution has leveled the playing field for WWE. Women are working main events on TV and pay-per-view. It's only a matter of time until women main event WrestleMania. Will New Japan feature any female wrestlers by that point?
Then there's the comedy routines. Though it's not as prevalent as it once was, comedy does occasionally happen in a New Japan ring. It's the same comedy that keeps Jim Cornette awake at night. Though many believe he obsesses too much over it, the fact is comedy does equal disrespect in the minds of many pro wrestling fans.
Then there are the matches themselves. No one can deny the amazing body of work that guys like Will Ospreay are delivering. But when that work includes multiple death-defying moves that no one should ever recover from, then the point gets lost. Pro wrestlers are not superhuman. They're extremely mortal and it's their humanity that connects them to the crowd.
When Strong Style replaces common sense, what's left? If two guys stand face to face and physically destroy each other while never leaving their feet, then why should fans believe anymore? The crowd knows that wrestlers are not intentionally trying to cripple each other. But that doesn't mean they should advertise the ineffectiveness of moves that could seemingly knock a guy out cold.
Both companies have their issues, that much is certain. The idea of sports entertainment consumes WWE. NJPW at times appears just as consumed with crafting five-star matches instead of just allowing it to happen organically. But for many fans, New Japan is the pro wrestling company and WWE is the company that happens to feature pro wrestling. There is a difference.
WWE has talent to rival New Japan. There is no arguing that point. If the governor was removed from the Superstars and they were allowed to tell the story in the ring instead of backstage, on the mic or on social media, then this would be an entirely different conversation. But Vince McMahon's company is designed a certain way and that way appears to be working. It's difficult to dismiss a billion dollar company that is firmly entrenched in pop culture.
But if guys like Daniel Bryan, Finn Balor, Seth Rollins, AJ Styles, Kevin Owens and Shinsuke Nakamura had their way, then the silly storylines would probably end. Yes fans want pro wrestling to be fun and entertaining. But New Japan is turning the volume up and the sound is deafening right now. Fans can only wonder if WWE is really listening.
---
Always Use Your Head and visit the official Pro Wrestling Tees store for The Chairshot All t-shirt proceeds help support the advancement of your favorite hard-hitting wrestling website, The Chairshot!

---