Book Club: Making a Star Out of Dakota Kai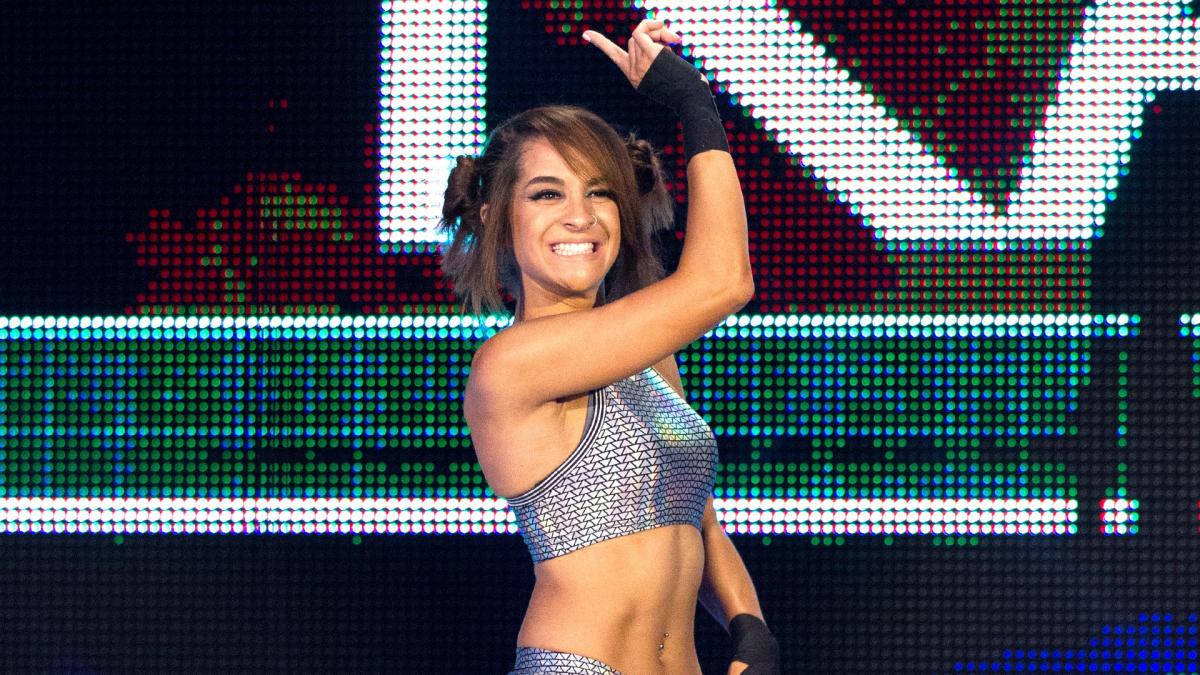 Dakota Kai has been someone I've had my eye on since last summer.  She was one of the standouts of the Mae Young Classic and has recently been thrust into the spotlight of the NXT women's division.  With Billie Kay, Peyton Royce, and Ember Moon all called up to the main roster, the next class of talent is going to need to create their own legacy from scratch.  Nikki Cross is the longest tenured name left among the current crop but she will likely be joining Sanity on Smackdown before the summer is over.  Drawing many comparisons to Bayley, Dakota has a chance to be the next bright face of the division.  Admittedly, she has experienced a pretty fast rise so if you have 15 minutes to spare, I recommend watching the documentary on her journey if you'd like to get more familiar.
Dakota Kai currently finds herself in a unique position.  Every week she continues to be tormented by locker room bully and current NXT Women's Champion, Shayna Baszler.  This is unique because it's not often we see one wrestler afraid of another, especially not someone of Shayna's stature.  When a story is going in that direction, the domineering figure is usually someone more physically imposing like Nia Jax, Kharma, or Braun Strowman.  This all started when Shayna injured Dakota's arm on an episode of NXT a few months back.  Dakota has since recovered but was left traumatized from the incident.  Her ring work has not been affected but she always shudders or grows cold at the mention or sight of Shayna Baszler.  Shayna has complete control over her.
Let's Book It
My first step in the booking process was going to be to put Dakota Kai in a championship match on an NXT taping in the near future.  Amazingly enough, that match was just announced on Wednesday's episode and will be taking place next week.  I should mention that I have no knowledge of what's to come in future NXT episodes.  Spoilers aren't for me.  I actively try to blind myself from any news that emerges from tapings.  In this match, I would have Dakota Kai lose after a rigorous effort.  If possible, I would prefer it end with a referee's stoppage after Shayna re-injures Dakota's arm.  Let a week or two pass then have Shayna return to announce that she will be instituting a weekly open challenge.
I decided to do this for a couple reasons.  NXT has never had a weekly "open challenge" segment issued by one of the champions.  Also, the two more notable weekly segments were created by John Cena and Seth Rollins – both babyfaces.  I know there are still people that were not initially sold on Baszler as champion so weekly matches can showcase her worth while accumulating maximum heat.  Since we are so close to NXT TakeOver: Chicago, her first challenger should also be her opponent for the pay-per-view.  The match could end in DQ or a no-contest leaving the rematch for the big show.  I was initially going to have this be Candice LeRae but she is likely going to be ringside for Johnny Gargano's match again.  Then I thought Kairi Sane but she just lost on Wednesday.  That's why it needs to be Nikki Cross.  She has never had a 1-on-1 TakeOver match and this would be a perfect send-off before moving up to the main roster. With that being said, it means Nikki would have to lose.
In July, Shayna would properly bring back her weekly open challenge.  Dakota is still injured and Nikki is gone.  Shayna is reigning supreme over NXT.  The month of July is where she would run through the division.  At the end of July or beginning of August, Nixon Newell would challenge Shayna Baszler.  You probably aren't familiar with Nixon.  She's a Welsh wrestler with major potential.  Last summer she was forced to withdraw from the Mae Young Classic due to injury.  If you want to get acclimated, I bet she can win you over with her inter-gender matches against Mark Andrews and Pete Dunne.  She also has an interview on WWE's website to read.  I know I said I stay away from spoilers but I do know she has recently recovered and has since made her debut at Full Sail.  However, she may now be going by her real name, Steffanie Newell.  If you follow Dakota Kai through social media, you know that her and Newell are best friends.  For this reason, toward the end of their match Shayna would try to injure Newell just as she did to Dakota.  Before the deed is done, Dakota runs down the ramp and returns from injury to save her best friend.  Dakota Kai has finally faced her fear and now you have your women's title match for TakeOver: Brooklyn.
Brooklyn is where I would eventually have Dakota dethrone Shayna to win the championship just as Bayley did to Sasha three years prior.  After Brooklyn, the story is pretty open ended.  Dakota could go in any direction as the new face of the division.  Kairi and Candice could finally get a proper feud and Bianca Belair would have had a whole summer's worth of momentum behind her at that point.  If the timing is right, maybe even a heel Steffanie Newell could emerge to challenge her best friend.
King's WrestleMania Rewind: Charlotte Flair vs. Asuka from WrestleMania 34
Chris king is back with one of the most underrated matches in WrestleMania history–Charlotte Flair vs. Asuka!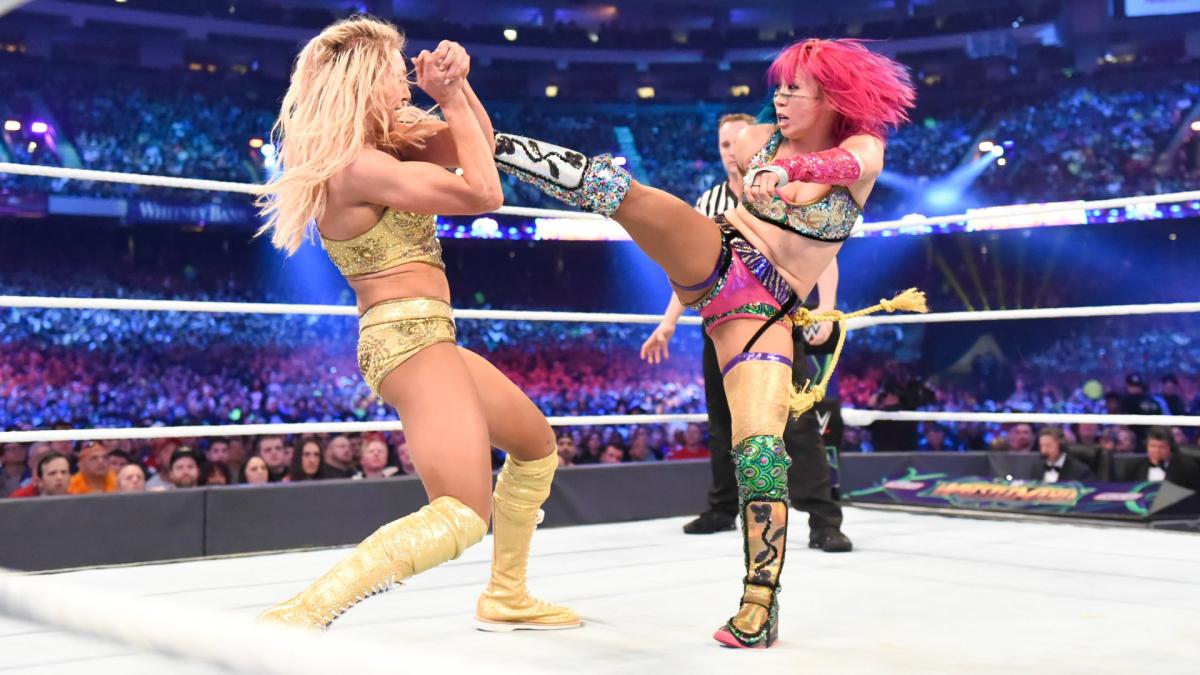 Chris king is back with one of the most underrated matches in WrestleMania history–Charlotte Flair vs. Asuka!
We look back at Charlotte Flair vs. Asuka at WWE WrestleMania 34. 'The Empress of Tomorrow' put her unprecedented and historic undefeated streak of 914 days on the line against 'The Queen's' SmackDown Women's Championship.
For years, this was considered a dream match while Asuka dominated the roster in NXT, while Flair won numerous championships on the main roster on both Raw and SmackDown. The Empress made her long-awaited debut on the September 11th episode of Raw and began to tear through the competition.
Asuka outlasted all twenty-nine other women in the historic first-ever Women's Royal Rumble match to challenge for the title of her choosing. At Fastlane, she made her choice.
The WWE Universe was so excited for this match myself included. Both superstars delivered a fantastic performance on the Grandest Stage of Them All executing counter after counter. Asuka showed off some nasty-looking kicks to her opponent, and Flair hit a thunderous Spanish Fly off the top rope. Flair was seconds away from defeat at the hands of The Empress but she locked in Figure Eight and Asuka was forced to tap out.
I can't even begin to explain how shocked I was at this outcome, as nearly everyone expected The Empress to continue her undefeated streak and walk away with the women's title. This controversial decision was the downfall of Asuka's momentum. She would ultimately win the SmackDown Women's Championship at the 2018 TLC pay-per-view in the triple-threat ladder match.
Fast forward to this year when Asuka has recently returned with her Japanese-inspired persona Kana. Kana is dangerous and ruthless and is heading into a championship with Bianca Belair at WrestleMania 39. The Empress has regained all her momentum and is highly favored to walk away with the Raw Women's Championship. Let's hope that Asuka and Belair can tear the house down and deliver an A+ grade match both women are fully capable of.
King: Dominik Mysterio Needs To Do This At WrestleMania
Chris King is here with what WWE should do with Dominik Mysterio at WrestleMania in his long-awaited match against his father Rey Mysterio Jr.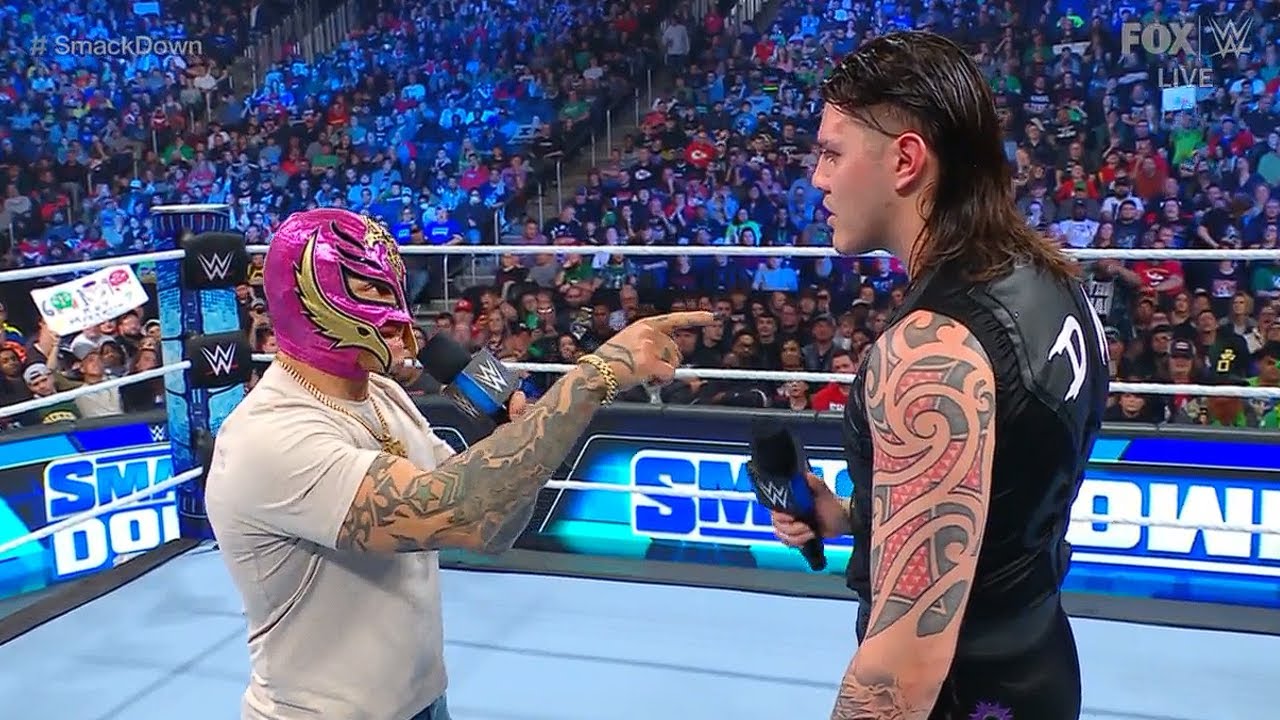 Chris King is here with what WWE should do with Dominik Mysterio at WrestleMania in his long-awaited match against his father Rey Mysterio Jr. 
On this week's episode of Friday Night SmackDown, Rey Mysterio finally snapped and beat some sense into his disrespectful punk-ass kid Dominik. The member of the Judgement Day came out to push his father again for a match on the Grandest Stage of Them All, this time with his mother and sister at ringside. The ungrateful punk told his mom to "Shut Up," as a father even I wanted to jump through the screen and whoop his ass.
Back in October of last year, Mysterio made the emotional decision to possibly quit the company but, instead, Triple H persuaded the Lucha libre superstar to move over to SmackDown to avoid his son. This came after Dominik shockingly turned on his father at Clash at the Castle. Mysterio did everything he could to refuse his despicable son's challenge for Mania but, a man can only be pushed so far. Mysterio will be inducted into the 2023 WWE Hall of Fame and I expect Dominik to embarrass his father during his speech to further this personal feud.
Yes, the WWE Universe hates Dominik and wants to see him get the ever-loving crap kicked out of him but, this feud is missing a special ingredient to capitalize on the biggest heat possible. Throughout this feud, Dominik has made mention of the legendary Eddie Guerrero on several occasions going back to the "iconic" 2005 feud.
I know WWE might not want to go this route but, Dominik MUST come out to Eddie Guerrero's theme at Mania. The disrespectful punk needs to come out in a lowrider to garner nuclear heat. It doesn't matter if The Judgement Day comes out and causes interference for Dominik to get the win, all that matters is that both superstars get the biggest payoff of this nearly year-long feud. Just imagine the Roman Reigns heat after he defeated The Undertaker and multiply that by ten. Dominik portrays the perfect heel and he truly is the missing ingredient that The Judgement Day needed to grow and evolve into a top faction.