Braun Strowman and Bobby Lashley Make a Monstrous Team in WWE
Braun Strowman has found an ally in Bobby Lashley. The two men have unofficially become a tag team in WWE and while it may or may not be a temporary alliance, it's obvious that they do match up extremely well together.
Finally Strowman has a partner he can trust and more importantly, he has one that carries his share of the load. The Monster Among Men has been nothing short of a phenom in Vince McMahon's company and he's never really been the type of guy that's ever had to reach out to anyone for any kind of help. Strowman is ordinarily a one-man war machine.
But that had everything to do with the roster of Raw Superstars around him. Big Show stepped out of the spotlight. Kane entered politics. Brock Lesnar works alone. In terms of size and strength, no one was really ever capable of standing toe-to-toe with Braun, much less teaming with him. Of course that is no longer the case now.
Lashley is the perfect compliment to Strowman. He's big, he's strong and he's rock solid. More importantly, he's a veteran. Strowman's education in WWE came from Luke Harper, Big Show and Kane. Each one is also a vet and each one instructed Strowman on the ways of the big man. Now Lashley can be part of Strowman's continuing education.
One of the key elements of this new partnership is Lashley himself. Though he cut his teeth in WWE, he is now a clean slate. He has no recent history to draw from, no soured alliances to exploit. He hasn't let anyone down in the company recently because he hasn't been around.
There's nothing flashy about Bobby. He's not loud, he's not arrogant and he's not overconfident. He has no agenda and there's no reason for him to betray anyone. The only thing Lashley wants is to compete and every time he does, he makes an impact. He is the real deal.
That is exactly the kind of character that Strowman would want at his side. Braun has had nothing but contempt for everyone around him and that includes both heels and babyfaces. No one has really been on his level and Strowman knew it. He had no respect for anyone because they just could not measure up to him. Fans have seen this before.
The first real allies Stone Cold Steve Austin found in WWE were The APA. Bradshaw and Farooq were two tough guys that only wanted to fight and The Texas Rattlesnake appreciated that. He knew he could trust them when he ordinarily never trusted anyone. This is the dynamic that's playing out between Braun Strowman and Bobby Lashley.
Braun could not remain on his own forever. He's still wildly popular with the fans and he's still over but now he has a new layer to his character. Fans now see Strowman as a guy who can play well with others, as long as there is a mutual understanding involved. Braun shows up, wreaks havoc and destroys everything in his path. Lashley is more than happy to join in the fun.
If this team continues, they could become the most dominant duo in WWE. No team on Monday Night Raw or SmackDown Live would be able to touch them. They could have great wars with The Authors of Pain, The Bludgeon Brothers, The Bar, or any other team that decided to try them. Strowman and Lashley would be Monster Inc and no one could hope to slow them down.
But while Braun has gained a new partner, he has also gained a new opponent. Much like The Undertaker before him, Strowman's biggest challenge thus far has been finding opponents that can hang with him in the ring. WWE developed new adversaries for Taker with Mankind and Kane. Now Lashley can be the newest threat to topple The Monster Among Men.
The same elements that make them a good team would also make them good enemies. They do have much in common and they are both massively strong Superstars. But Lashley has already been down the road that Strowman is now traveling. Bobby has seen it all. Mentally he would have an advantage over Braun because of the experience factor.
It would be a natural rivalry, just as natural as their partnership. Lashley would be perhaps the most important test for Strowman because he is still in such phenomenal shape. Big Show and Kane are both past their primes but Lashley has perhaps not even reached his yet. It would definitely be a war for the ages. If that war included the Universal Championship, it could become the biggest feud in WWE.
WWE has invested a lot in Braun Strowman. He is a major star in the company and he's in it for the long haul. If he is to continue to improve, then he must continue to grow. Part of that growth includes placing guys around him that can both help him and benefit from working with him as well. This is where Bobby Lashley comes in.
No one knows how long WWE will keep these two men together. But everyone knows that the potential for great moments and highly entertaining matches is definitely there. Braun Strowman and Bobby Lashley are each finding their way in WWE and now they can find it together.
WWE: I Believe WrestleMania 35 Comes Short
Will the "Granddaddy of Them All" fall short in April?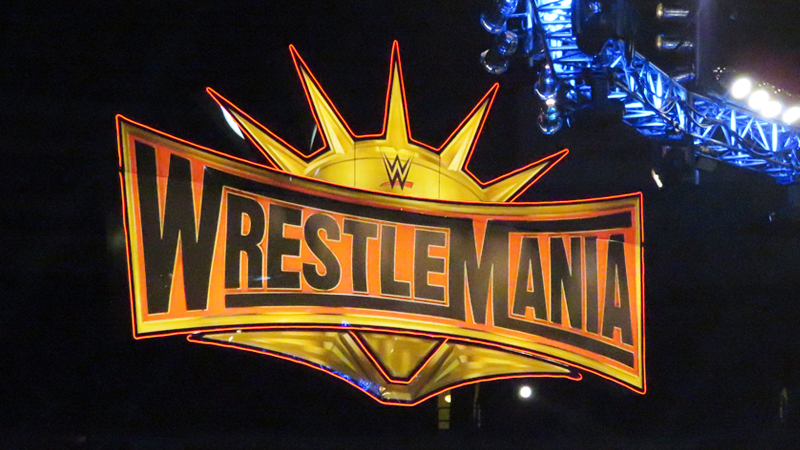 Shawn takes a closer look at WWE WrestleMania 35 and the reasons he thinks it will come short.
It is very rare for me to discuss World Wrestling Entertainment.  However, with the gunslinging bookings for the promotion's grandest show of the year something needs to be said.  There are a lot of opinions regarding the expectations of WrestleMania 35.  There will always be fans that completely love every aspect and that is ok. However, just as many wrestling fans would agree with myself that WrestleMania 35 is set up to fall short of WrestleMania standards.
Why do I believe WrestleMania will be a disappointment? Historically, WWE begins their road to WrestleMania between two shows 1. Survivor Series and 2. Royal Rumble.  Both of these big events begin multiple storylines that play out and build leading into the Main show of the year WrestleMania. Now, I do not deny that there are going to be some great matches on the show. If all you want as a fan is a great match, you should enjoy the event.  I would say that you can find great matches without background depth at most independent promotions as well.  I believe that having a logical and properly marketed story leading into the main conflict makes each match much more fulfilling.
Imagine attending one of Shakespeare's best plays Macbeth.  The show begins and the curtain raises. The first scene fans see is 'Macbeth's guards slaughter Banquo and his family'.  First Who is Banquo? Why did the guards kill him? Why did the guards murder his family? There was nothing about Macbeth's treason in assassinating the king to take the throne.  No evidence that Banquo knew enough to risk Macbeth's status. No prophecies by the three witches.
Now, let us look at a few of the matches we know of:
Ronda Rousey vs Charlotte Flair vs Becky Lynch
Becky wants a title and Rousey has it, but why did Becky choose Rousey? The story is Becky wanting to prove her legacy, overcoming injury, overcoming doubters and the system.  Now she must face her arch-rival as well as the champion. I believe it was important to include Charlotte into the match 1. Flair/Lynch have had 2 matches against each other recently.  2. Lynch already lost to Asuka so her claim at being the best are weakened. 3. Rousey's recent MMA all out assault on people either it won't be logical if Rousey can't do that 1 on 1 with Becky or the main event is a very long butt kicking that fans won't get into.  4. In the 3 way match Becky can win without defeating Rousey. And 5. Flair can work cheap heat during the match.
Seriously, what other match has been planned out and developed? Whoever in the WWE creative writing department has a GREAT storyline with a war between WWE products vs Independent products, but this is the 'Macbeth without the story around it'.  Imagine, the storylines that could have been.
Tag Teams split: Such as Bobby Roode (indies) and Chuck Gable (WWE), Rusev (WWE) and Shinsuke Nakamura (Indies), Sheamus (WWE) and Cesaro (Indie), Xavier Woods (Indie) breaks with Big E and Kofi (WWE).

New Teams bond: Lashley/Corbin, Strowman/Harper, Balor/Roode,  and the Rotundas (Bray Wyatt & Bo Dallas)

New Rivalries: Roode(Indies) vs Gable (WWE), MIZ (WWE) vs Kevin Owens (Indies), USOs (WWE) vs Anderson/Gallows (Indies), EC3 (WWE) vs Sami Zayn (Indies), amd Bray Wyatt (WWE) vs Kevin Owens (Indies). 

This storyline could have bled over with NXT as stars on both sides began a 'My path is superior', 'WWE only brings in cream of the crop rookies' vs 'WWE rookies had help from retired legends' debate.  Main Roster stars invading NXT events and vice versa.

It would get the women's division shaken up and more talent involved.  The women's division has never been as talented as it is today.
Things To Fix
The WWE needs to stop with a few things:
Stop booking Shane, Stephenie, and Triple H in Wrestlemania.  I can understand their victory lap following the end of the Monday Night Wars, but their time is past and their jobs are supposed to be running the company.  Keep it that way. This doesn't mean they can't be booked in other events, but should never again be included on the biggest show of the year.

Celebrity night should be practiced at SummerSlam, TLC, and FastLane.  Stop booking them on the biggest show.

WWE needs to stop cutting talent at the knees when the talent begins to 'get over' or 'make cheap heat' with the fans.  Start working with it, even if you would like to see something else, the fans are what pay the bills.

WrestleMania 35 has matches such as Triple H vs Batista, Shane vs Miz, Samoa Joe vs Rey Mysterio, Buddy Murphy vs Tony Nese, Angle vs Corbin,  There are even rumors floating about Undertaker vs Finn Balor, and Roman Reigns vs Drew McIntyre.

While many of these matches might be great to watch, does anyone honestly believe they should be played out on WrestleMania?  Cesaro vs EC3 would make a better performance than most on this list.

The list above is a result of WWE realizing they didn't prepare correctly and are rushing to fill matches.  Problem was that they were so busy filling matches that until this past weekend, they didn't realize they booked too many matches.
There are so many great options available to the WWE, no promotion can claim the surplus number of superstar talent and yet many of these talents have been buried in mediocrity.  Creative writing needs to begin pushing young talent throughout the year and adjust their stories according to fan reactions.  If they are able to learn from WrestleMania 35 than next years event could be through the roof spectacular.
WWE WrestleMania: The Last Stand For Ronda Rousey?
What do the betting odds tell us about Ronda's potential departure?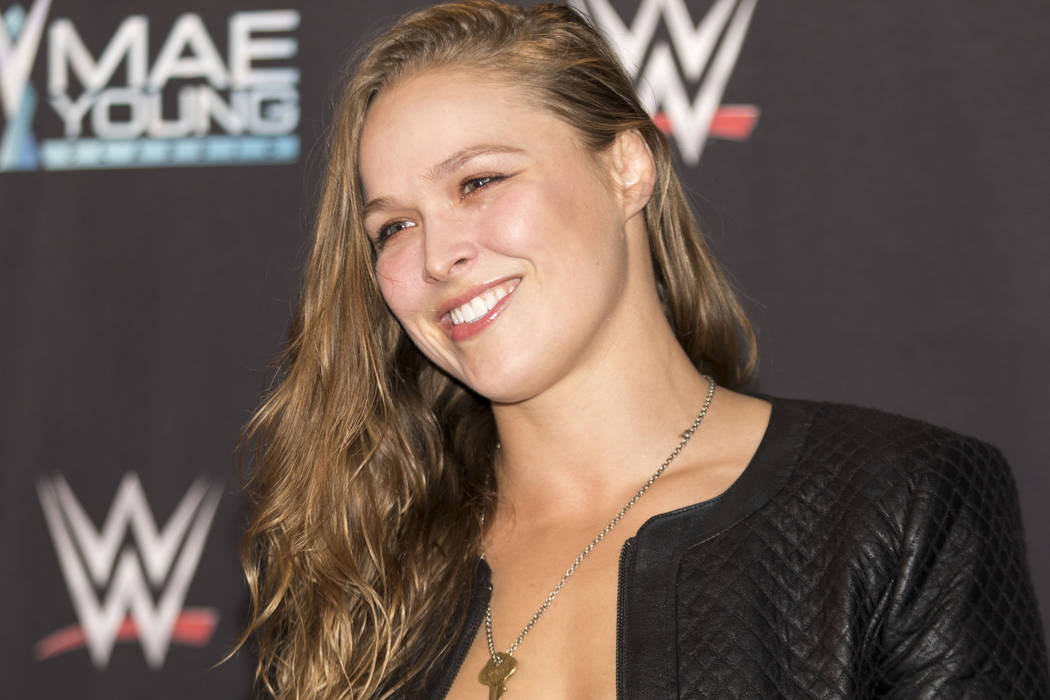 Greg DeMarco takes a look at the odds for Ronda Rousey moving away from WWE after WrestleMania 35.
WrestleMania season is upon is, and with that comes a plethora of wrestling news that is hard to decipher. Is it true? You've got fans upset because Charlotte Flair got added to the Becky Lynch vs Ronda Rousey match, when Charlotte was the original plan anyway. No one knows what's happening with Dean Ambrose. Vince McMahon is using Kofi Kingston to take fans on a ride that they aren't sure they like, but will probably love in the end. Kurt Angle is wrestling Baron Corbin, yet Jinder Mahal doesn't have a match. (Okay, that last part is just me!)
Not lost in all of this is the fact that Ronda Rousey might be going away—short term, long term, or forever, after vaulting women into the main event of WrestleMania.
How real is the possibility of Ronda disappearing? Sports Betting Dime, which reports on the betting odds of every major sport and more, also has odds on WWE. According to SBD's odds, Rousey is unlikely to really quit WWE following WrestleMania 35. Odds of her quitting is +350 while odds of her staying is +300. Although she may not be quitting, it won't be surprising to see her taking some time off seeing as she isn't advertised for any events past WrestleMania 35.
What does this mean? It means that you stand to win slightly more by betting on Ronda to quit—but the key word there is slightly. It also means that if you were to place a bet, betting on Ronda Rousey to stay in WWE past WrestleMania 35 is the safer bet.
Ronda Rousey made her WWE in-ring debut at WrestleMania 34, teaming with Kurt Angle to defeat Triple H and Stephanie McMahon. Ronda's performance captured the imagination of fans everywhere, leading to Ronda eventually dethroning Alexa Bliss to become Raw Women's Champion, and working the main event of Evolution, WWE's first ever all-women's pay-per-view event. Since that result, Ronda has seen her character shift into a UFC fighter that half-despises the worked nature of the wrestling business, and she has become a heat-magnet in the process.
I think the most likely scenario is indeed Ronda taking time off, but still staying in the company in the long run. Her character has been taken through the ringer during this WrestleMania build, which can do a number on a veteran—let along someone with a year of experience in the business. Plus, the topic of an off-season has been hotly discussed, including our own Rob Bonnette developing the framework for a plan to give talent time off.
What say you? Do you believe that Ronda staying should be a slight favorite over her leaving? Sound off in the comments or on social media!