BUY or SELL: Seth Rollins Is The Current Best Wrestler In The World
Is Seth Rollins today's best? The Chairshot weighs in!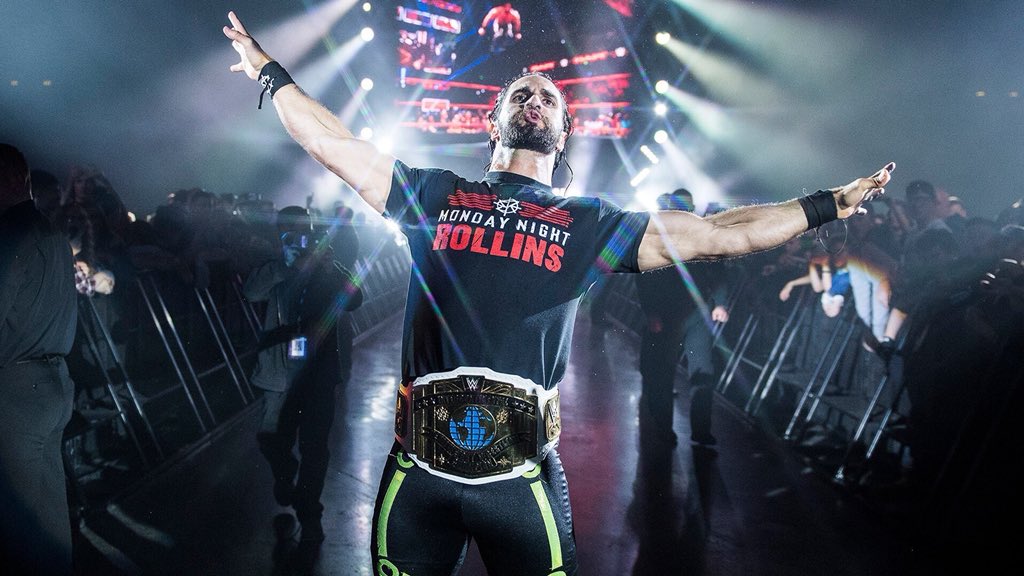 "Best In The World" is a moniker that has been used both in and out of the wrestling scene. CM Punk made it into shirts, Daniel Bryan made the assertion as when he was ROH World Champion Bryan Danielson, and Chris Jericho added "at what I do" and got it over. Many are calling near 700-day IWGP Champion Kazuchika Okada that very thing.
But in 2018, Seth Rollins has stepped up to the plate to stake a claim on being the absolute best.
There was only one way to find an answer, and that was to pose the question to our crack staff here at The Chairshot. Each was sent the question and asked to "Buy" or "Sell" the notion, with an explanation of why.
These are their responses, this is BUY or SELL:
(Commentary in italics.)
Jon Weigell – SELL
In WWE, he's probably the best (right next to AJ Styles). But as far as the whole wrestling world is concerned, he's behind names like Tetsuya Naito, Kazuchika Okada and Kenny Omega in my mind. Rollins definitely breaks my top 5 though.
See how this works? Also, not shocked Japan rared it's head in the first response!
Eric Ames – SELL
But not because I don't feel he's deserving of the honor. Honestly, it depends on what your criteria is for "best wrestler", which is always the case with these kinds of questions. To give an answer though, I think we're looking at a "1A" and "1B" type of situation. While I can't argue against it, I can't argue for it either because of one name…AJ Styles. Also, if Andrew says someone from Japan is equally as good as well, I'd probably believe him.
Did someone say…Andrew?
Andrew Balaz – SELL
Mainly off the basis that most people complain WWE isn't even the best wrestling around (biggest doesn't equate to best). So just because he's had an impressive 4 months, in a company not known for quality wrestling, that's like being the star player on a losing team. He's not even the best wrestler in WWE, he's top 3, but not the best. Don't let recency bias skew the worldwide narrative.
Well, the question does say best in the world "today." So recency is inherent to the question.
---
Recommended:
Andrew Balaz and Christopher Platt discuss this very topic in the latest edition of POD is WAR!
---
Big Rick – SELL
Four reasons why: The Miz, Finn Balor, AJ Styles, Daniel Bryan.
Excited to see The Miz on here. Being the Best In The World means talking as well. But does it also knock AJ Styles down a half-peg? Also, note that you can be a pure WWE fan and still see some great wrestling.
Big Dave – SELL
I absolutely feel Seth is in the Top 5 but to say he is #1 in a world where Daniel Bryan just came back, AJ Styles is WWE Champ, Kenny Omega, Kazichika Okada, Tetsuya Naito, Will Ospreay are in NJPW, and you have incredible talent in WWE like Andrade Almas, Aleister Black and Richochet….I can't unequivocally buy that Seth is #1. Is he in the conversation? Easily. I just can't feel completely confident with anointing Seth Rollins as Best In The World.
Yes, we have two guys named "Big" something. It's wrestling. Also, it's too soon to have Ricochet on this list. But he'll end up on it before all is said and done.
Steven Mitchell – BUY
Granted, WWE has AJ Styles, Shinsuke Nakamura and Daniel Bryan, and Kenny Omega exists at all. But when was the last time Shin or Styles went over an hour in a match? How many matches do NJPW stars really do in a month? Rollins not only works on the WWE Schedule of day after day, week after week, but he goes even harder. Rollins even said in his promo on April 30th that he's had the whirlwind workhorse schedule with the Intercontinental Championship, but you wouldn't know it with how each match he's in is incredible.
From the historic Raw Gauntlet to his WrestleMania win that made him a Grand Slam Champion to Greatest Royal Rumble to the Raw-After-GRR to being the highlight of Backlash (though that wasn't that hard, but Backlash is another subject all together) to the May 7th edition of Raw where he elevated Mojo Rawley, and how he welcomes being the new Open Challenge Champion, #MondayNightRollins IS the best.
Now, Steven literally covers EVERYTHING being referenced by everyone, and does it without bias. That's credibility to me.
Christopher Platt – SELL
He's had a hell of a run the past few months, but he's naught even the best in the company.
Okay, then who is? Feed Me More!
Christopher Platt – AJ Styles, Daniel Bryan, Roman Reigns.
He put some respeck on Roman's name! #SamoanSexMachine #BelieveTHAT
---
Recommended:
Derek Montilla joined Greg DeMarco on Outside Interference and they discussed Seth Rollins as the best in the world.
---
Steve Cook – SELL
Rollins is having a killer series of matches, no doubt about it. He's busting out all kinds of crazy moves & putting together the best run he's had in WWE in a couple of years. We know there's more to wrestling than moves though. You gotta talk. You gotta have a personality. Seth has gotten better at these things over the past few years, but it's still nowhere near an asset for him. I've had AJ Styles as the best wrestler in the world for awhile now, and he still has the spot from where I sit. Say what you will about the finishes to his matches with Shinsuke Nakamura, but the work leading up to it is good & he's done a good job as the rightfully outraged babyface champion. Rollins is working his way up the ladder, but he's not past AJ yet.
Dan "DPP" Phelan – SELL
Seth Rollins may be my favorite superstar in the business today, but I am selling that he is the best wrestler in the world today. There are many people on the level of Seth Rollins in the ring. If we are talking straight wrestling, you can't ignore guys like Brock Lesnar, Finn Balor, Kenny Omega, and Kazuchika Okada, just to name a few.
Seth Rollins has the benefit of a great opportunity to be in the position he is in, and that makes him look amazing in the eyes of the wrestling community. If you include mic skills, there are very few that can be argued at his level today. But if we're talking straight wrestling, he is a great wrestler, but it's difficult to say he's the best when so many amazing wrestlers out there in the world.
DPP referenced Brock Lesnar. Take THAT, internet fans!
PC Tunney – SELL
There is no one best in the world. Seth Rollins is among the elite group, though.
MIND. BLOWN.
So 10 members of The Chairshot staff, all weighing in, and we got one BUY. ONE BUY? Damn. What do I think? Read on…
Greg DeMarco – BUY
I'm with Mitchell (and Derek Montilla). Seth Rollins is the best wrestler in the world TODAY. We might be watching him at his absolute peak, we might not. I've long called AJ Styles the best in-ring performer in the world, and he might still hold that imaginary title. But as important as that is, there's more to it. And Seth Rollins is a better promo guy, looks more like a superstar (I mean, he gets Generic CAW Superstar over!), can literally work anyone, and sells the matches as real more than anyone right now.
Yes, you have the  likes of Kazuchika Okada, Tetsuya Naito and Kenny Omega in Japan. And I'd love to see Seth Rollins in the ring with each. Hell, I'd love to see him dance with Styles, Shinsuke Nakamura, and Daniel Bryan.
I don't know how long he sits atop this mountain for me, but as of today, Seth Rollins is the Best In The World.
(And I prefer him as a heel.)
The Chairshot Authority: SELL (9-2)
---
What say you? Share your thoughts on social media @theCHAIRSHOTcom using the hashtag #UseYourHead. Speaking of which, remember to Always Use Your Head!
Daily DeMarco: Aleister Black Needs To Win The Royal Rumble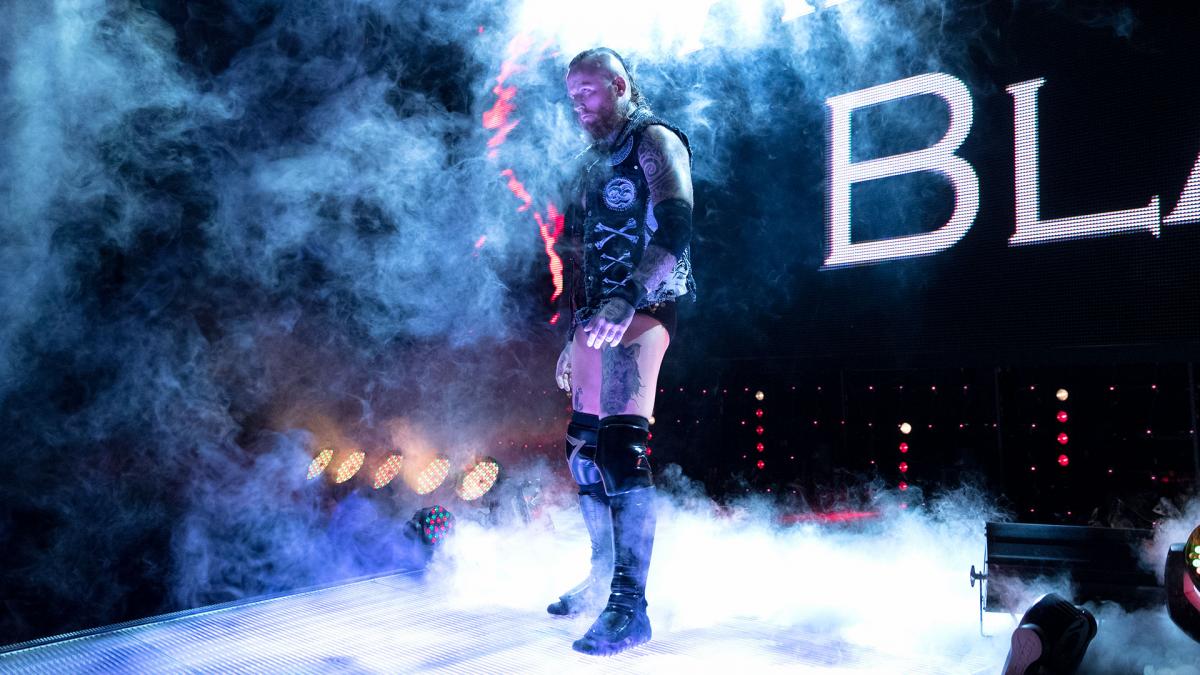 After Vince McMahon revealed his plan to shake things up in WWE, Greg DeMarco chimes in with an idea that really would make some waves.
After a hit-and-miss WWE TLC pay-per-view event, the wrestling world waited with nervous anticipation as Vince McMahon promised a major shake up on the 12/17/18 edition of WWE Monday Night Raw.
What did we get? More McMahons, Kurt Angle, The Revival as Top (Guys) Contenders, Natalya as Top Contender, and a bunch of call-ups to an already crowded roster.
Welp, one out of five ain't bad!
In all honesty, if this is what WWE really wanted to do, I am fine with it. I would make one change: don't tease it. Had tonight's Raw gone on without the tease of Mr. McMahon returning, the reaction would be different. We had time to ponder, and develop our playlist. Once WWE puts out a product that didn't match that playlist, we weren't happy.
They set themselves up for failure.
But now we're here, and there's no going back. Triple H, Stephanie McMahon, and Shane McMahon are overseeing Raw, a move that undoubtedly leads to dissension and a WrestleMania showdown between Trips and Shane O'Mac. Some sort of "full control" will be at stake, but that won't matter as Vince can easily undo it the following night on Raw. You see…Vince McMahon can ruin your hopes and dreams both in and out of kayfabe!
But I know what you want–and in this case it's also what you need. Something that truly upsets the apple cart–a REAL shake up!
You need…
Aleister Black Wins The 2019 Royal Rumble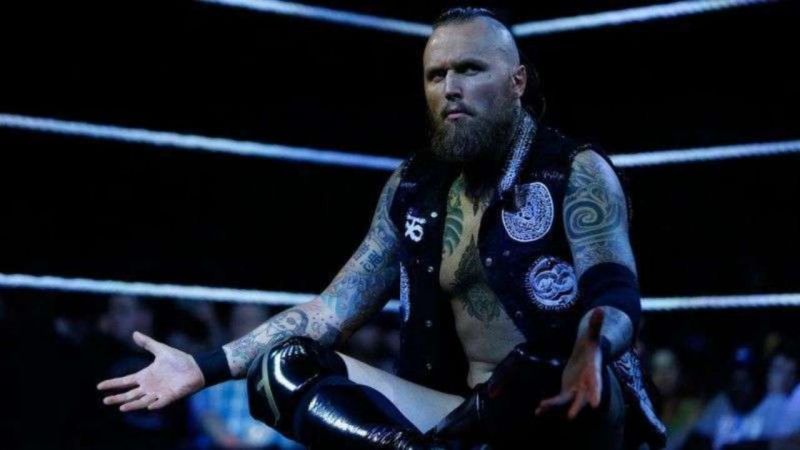 This is not an original idea, but it's still brilliant. On an episode of Something To Wrestle with Bruce Prichard, the former Brother Love tells the story of The Steiner Brothers making their WWE debut in late 1992. The most fascinating part of the story never happens. Bruce and Pat Patterson pitched to Vince McMahon the idea of Scott Steiner, a relative unknown to the WWF fans, winning the Royal Rumble. This would have sent him to Caesars Palace to challenge for, and win, the WWF Championship.
Vince McMahon would balk at the idea for what was mentioned above–no one knew Scott Steiner.
That was part of the sell for Patterson and Prichard. They could use the next 2+ months to build Steiner, leading up to his title win at the biggest show of the year. Ultimately the match was won by Yokozuna, who would go on to defeat Bret Hart for the WWF Championship before losing it to Hulk Hogan in an impromptu close to the show.
Fast forward to 2019, where WWE is in a predicament of presenting a product that is either predictable, stale, or both. The Royal Rumble, a match built on the dream of challenging for a world title at WrestleMania, offers the company the chance to do something that's unpredictable and fresh.
Aleister Black would be just that.
A good portion of the Raw and Smackdown viewership doesn't know him. He enters the Rumble as a surprise NXT member, but does what no one has done before–he wins!
Now WWE is left with 2+ months to build Aleister Black, and even has two PPV events at their disposal. Come April 7, the world is ready to pull for Black against either Daniel Bryan or Brock Lesnar. When he wins, a star is made, and available for several years to come.
The Royal Rumble has been around since 1988, and has featured nearly every outcome imaginable. But the surprise winner–the one no one could even imagine–would remind everyone that anything truly can happen in the WWE. And the overall product would be better for it.
Good Reads On The Chairshot
Thanks for reading the 4th edition of the Daily DeMarco. Here's to many more…
Let us know what you think on social media @theCHAIRSHOTcom and always remember to use the hashtag #UseYourHead!
When Will Triple H Take Control Of WWE?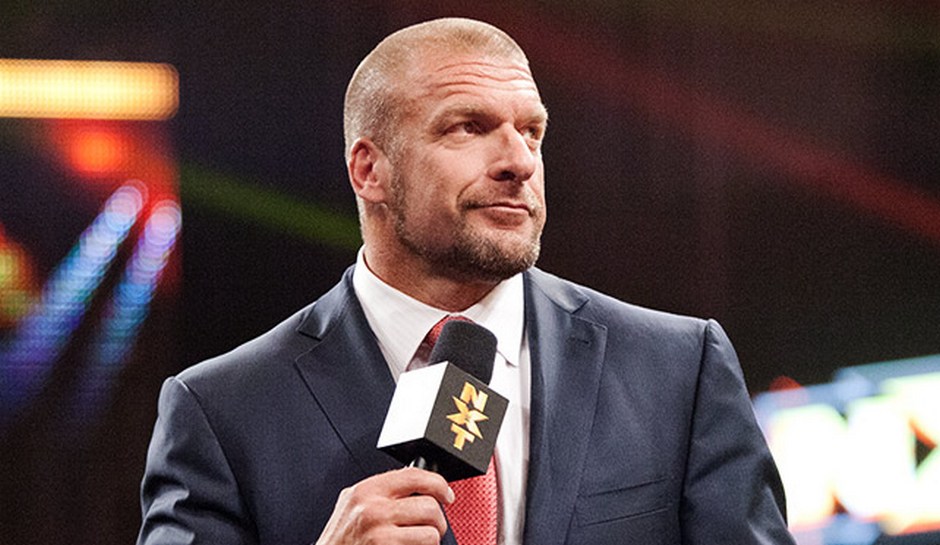 As Raw (and all of WWE) continues to struggle, Juan can't help but ponder when Triple H will take control of the product we watch on a weekly basis.
Triple H since the moment he married Stephanie McMahon and joined the McMahon family, he has been groomed to be the eventual successor of Vince McMahon as booker of WWE. At first people thought it would be the end of WWE when Triple H would eventually take the mantle of head creative of WWE but NXT's success in terms of wrestling and creative have proven him as an excellent choice as successor.
NXT  for a while has been consider far superior to any show in the main roster, because Triple H knows what the fans want from a wrestling show and understand the importance of logic and not to treat the fans as idiots. Meanwhile Vince McMahon for the last couple of year has had more misses the hits and the decline of RAW's and SmackDown's viewership is showing the results of Vince being stubborn and not listening to the fans.
Like it has been mentioned in the past by me and any others, 2020 could be the year Vince steps down as WWE head booker as the XFL will begin and Vince would most likely concentrate in the success of the project that will be the XFL once it begins. But to be honest I feel Vince will stay in creative once the XFL begins just like he did back in 2001 with the original XFL.
If Vince doesn't step down as booker of WWE in 2020 then I'm afraid he will stay in the position until his age doesn't allow him to do so and Vince is a very healthy man for his age. WWE would be the biggest loser of these since it desperately needs a reboot and Triple H is the perfect man to do so.
Vince has a big disconnection with the fans and doesn't know what the fans want now and this has helped WWE decline in viewership and also benefited other wrestling promotions as they saw the opportunity to steal some of the fans WWE  and attract them to their product that may offer them what they actually are looking for in wrestling, being NJPW and ROH the biggest examples.
WWE in 2018 made great deals with both FOX and USA for the SmackDown and RAW shows respectively and the Saudi Arabia deal being another deal they signed this year. Money will not be a problem for WWE in a long time and will sign any talent in the world with offers no other promotion can match.
2019 will be an interesting year for WWE in a lot of ways since SmackDown will move to FOX in October. Another important factor is the XFL and how much time will it take from Vince already busy schedule and the let's not forget the booking of WrestleMania 35 or how many Saudi shows will WWE do in 2019 are also important things in the minds of both Triple H and Vince McMahon, as well what new signees will WWE incorporate to its already big rosters of SmackDown, RAW and NXT.
Let us know what you think on social media @theCHAIRSHOTcom and always remember to use the hashtag #UseYourHead!