Chairshot Classics: WWF SummerSlam '88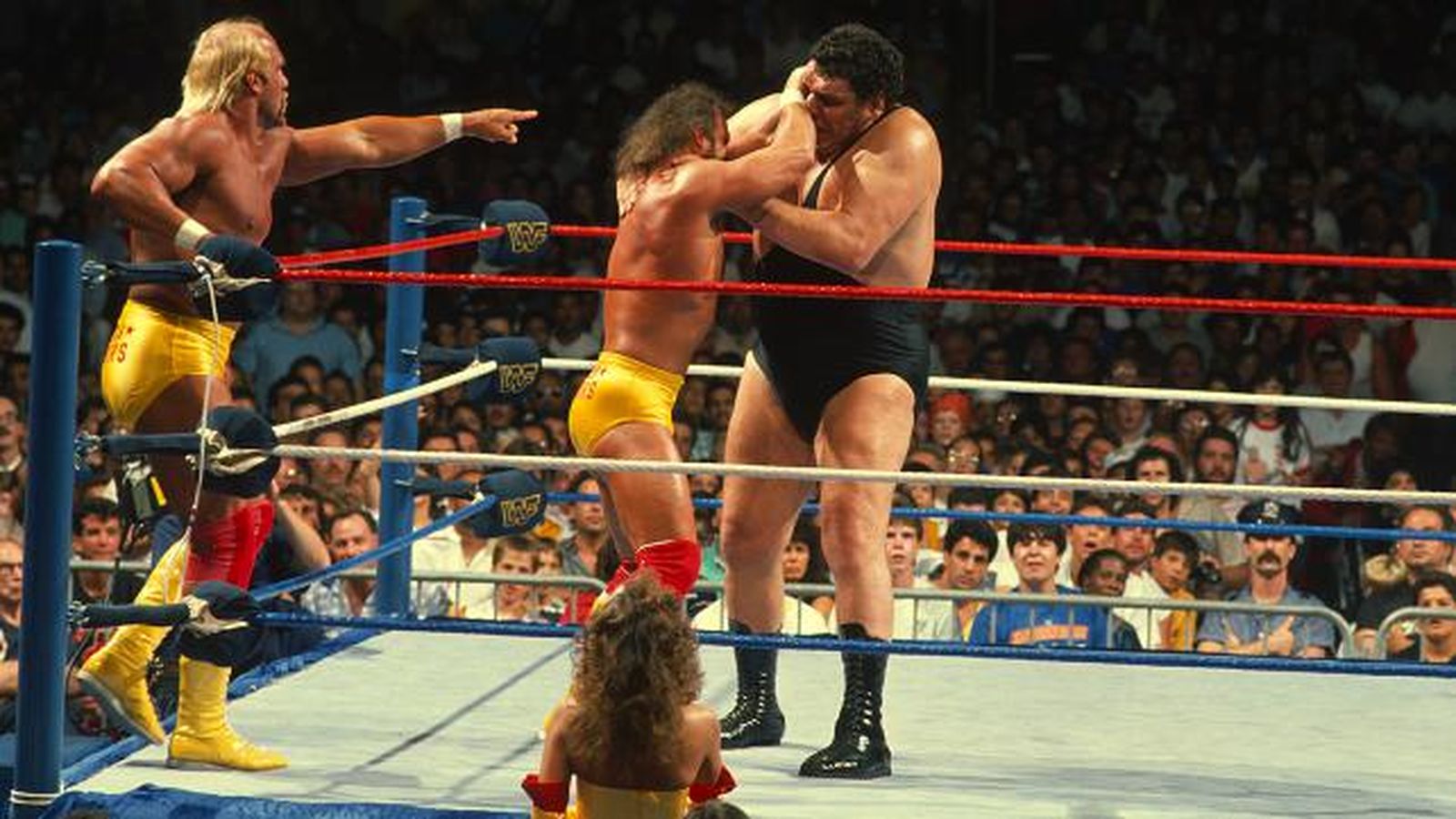 The WWF continues to add to its pay-per-view line-up and add the pressure to their main competition with the inaugural Summerslam! Jim Crockett Promotions was having success, but they were bleeding out money at twice the rate they were making it. Vince McMahon's creation of this summer event would help put the nail in JCP's coffin and soon, Crockett would be forced to sell his company to Ted Turner. Summerslam would continue to keep momentum rolling, after the original plan of getting Ric Flair to jump ship and face 'Macho Man' fell through, they again capitalized on the continuation of WrestleMania's main event rivalry. Let's get to it….
Open: In the arena, our commentary team of Gorilla Monsoon & 'Superstar' Billy Graham. Superstar talks about the return of Hulk Hogan tonight, as The Mega Powers take on The Mega Bucks in our main event. Let's go to the ring.
Match #1: The Fabulous Rougeau Brothers (Jacques & Raymond) vs. The British Bulldogs (Dynamite Kid & Davey Boy Smith) w/Matilda
The bell rings and The Rougeaus try a handshake that doesn't work. Davey Boy goes after Jacques, driving his head into the top turnbuckle over and over again. Davey tossses Jacques into his corner, allowing Raymond to make the tag. They lock-up, jockey for position in the corner, Davey backs up Raymond who doesn't break clean. Right hands from Raymond, irish whip into the corner and a monkey flip attempt, Davey cartwheels out of it and gets him with an armdrag. Dynamite off the tag, double headbutt and he gets a side headlock, getting pushed into the ropes and scoring with a shoulder knockdown.
Dynamite with an armdrag, grounding Raymond with an armbar. Raymond to his feet, shooting Dynamite into the ropes, Kid puts the breaks on and hits a diving headbutt. He goes back to the armbar, tag to Davey and he comes off the top with a shot to the arm. Raymond reverses an irish whip, ducks down and a sunset flip from Davey for 2. Another armdrag and Raymond is in an armbar again. Jacques tries to get in the ring and The Bulldogs switch behind the ref's back. Dynamite with an irish whip and a clothesline, Davey in for a back body drop, Raymond with a sunset flip for a 2 count, Davey with a bridge for a near fall of his own.
Kid tags, going back to work on the shoulder joint. Davey in, double forearm shot and he covers for a count of 2, gets a side headlock, into the ropes and Jacques trips him from outside. Raymond finally tags out and Jacques works over the legs of Davey Boy with a toe hold. Davey kicks him off for a monkey flip, but Jacques counters and tags his brother Raymond, making a wish with Davey's legs. Raymond contines the punishment on the leg, Jacques tags and hits a seated senton to the knee. Jacques delivers a shot to Dynamite on the apron, allowing Raymond to come in without a tag and apply more pressure to the left leg. Davey kicks him off, gets sent into the ropes and Raymond with a back body drop, tagging out. Jacques with a spinning toe hold, Davey grabs a small package out of it for 2, but is unable to tag out.
Raymond back in, maintaining the pressure to the leg, Davey gets up on one foot and monkey flips Raymond, finally getting the tag to Dynamite. Kid comes in on fire with headbutts, a snap suplex and a falling headbutt for a 2 count. Back suplex for Raymond, cover and he's too close to the ropes. Dynamite tosses Raymond out to the floor, Jacques there to meet him and now Davey gets involved, driving Raymond into the steel barricade. Jacques helps his brother to his feet and back in the ring, Dynamite is there to meet them and drive Raymond into Davey's boot before tagging out. Davey Boy sets for the running powerslam and hits it, covers and Jacques breaks it up.
Dynamite comes in behind the ref's back, climbs the 2nd rope for right hands and Jacques grabs him from behind for a back suplex. Both men are down, Raymond crawls to a tag, Jacques comes in with a slam and drops a knee for a near fall. Double team tactics by The Rougeaus behind the ref's back. Raymond tags in and drops Dynamite onto Jacques' knee for a gutbuster. Jacques back in, irish whip and he gets Dynamite in an abdominal stretch. Davey Boy rushes in the ring to break it up, Raymond steps in without a tag and puts Dynamite back into an abdominal stretch. Kid powers out of it, Raymond with right hands, Jacques tags and hits a splash for 2.
Jacques grounds Dynamite again with a camel clutch, Kid powers to his feet, but Raymond comes in with a cheap shot to knock him back down. Jacques gives up the hold, Raymond tags and goes back to it. Kid once again powers up, ramming Raymond into the corner to break the hold and crawl to his corner. Jacques tags first and stops it, delivering a shot to Davey Boy on the apron. Davey distracts the ref, who turns around to see Dynamite has Jacques in a small package for a count of 2. Jacques with an abdominal stretch, Raymond tags in and hits a kick to the midsection for a count of 2, then goes into a front facelock.
Dynamite finally makes a tag, but the ref was distracted by Jacques and Davey has to go back to the apron. Rougeaus with more double teaming, Jacques comes in and covers for a count of 2. Dynamite with a headbutt to the breadbasket, getting the tag to Davey Boy who misses a dropkick, but scores with a military press, dropping Jacques on the top rope. He covers, Raymond drops an accidental elbow on his brother and now all 4 men are in the ring. Davey launches Dynamite into a diving headbutt and the bell rings as time has expired.
Winners: Time Limit Draw
After The Bell: The Rougeaus offer a handshake to The Bulldogs, then sucker punch them and run out as The Bulldogs chase them out of the arena.
EA's Take: Tremendous tag team contest to open the night, but the finish was really weird. Behind the scenes, real heat was building between these 4 men. Pranks had gone a little too far, one of which was done by Curt Hennig with the blame being put onto Dynamite Kid. This led to Dynamite punching Jacques a few times, with Jacques eventually knocking out a few of Dynamite's teeth with a fistful of quarters. The beefs would continue into the fall, with Dynamite planning to get his revenge at Survivor Series 1988.
Video: Brutus Beefcake had his match won this past weekend on Superstars Of Wrestling. 'Outlaw' Ron Bass would attack from behind with his whip, viciously assaulting The Barber and tearing at his face with a boot spur. Due to this, Brutus Beefcake is unable to compete tonight against The Honky Tonk Man for the WWF Intercontinental Championship.
Match #2: Bad News Brown vs. Ken Patera
Bad News jumps Patera as he enters and the bell rings, Brown with right hands and a slam, then dropping an elbow. Patera still has his ring jacket on, Brown with an irish whip into the corner and runs into a clothesline. Patera firing back with rights, into the ropes and he scores with a back elbow. The former Olympian with a slam, attempts an elbow drop and Bad News rolls out of the way. Brown with more right hands, choking Patera on the apron and clubbing him back in the ring.
He drives Patera's head into the top turnbuckle, irish whip and a back knife-edge chop. More choking, into the ropes again and Patera with a kick to prevent a back body drop. He takes Bad News over into a cover that only gets 1, clothesline and an elbow drop for a 2 count. Patera with a backbreaker for another 2, then a small package that only gets 1. He locks in his patented bearhug, Bad News goes to the eyes to break it and Patera attempts the full nelson now.
Brown gets to the ropes, Patera to the 2nd rope with a right hand and he calls for the full nelson again. Once more, Bad News gets to the ropes to cause a break, Patera with a back body drop attempt and Brown has it scouted. Bad News tries to reverse an irish whip into the corner and they botch it. The go into the same spot, Bad News avoids a charging Patera and he hits his shoulder into the ring post. Brown follows with the Ghetto Blaster and covers for a 3 count.
Winner: Bad News Brown (Ghetto Blaster)
EA's Take: Brutal. Neither one of these guys are known for their workrate and it really showed here. Patera's skills were really declining at this point and his WWF run would come to an end later on in the year.
Video: For some reason there's a promo for the Leonard/LaLonde fight at Caesar's Palace. Weird.
Backstage: 'Mean' Gene Okerlund is with The Mega Powers, who will take on The Mega Bucks in tonight's main event. Hulk Hogan can feel Madison Square Garden rumbling already, together as one they are the strongest force in the universe. Macho can feel the electricity, saying Elizabeth is their secret weapon tonight. Hogan says the 24 inch pythons are loaded and The Mega Bucks will get the 'kiss of death' tonight.
Match #3: 'Ravishing' Rick Rude w/Bobby 'The Brain' Heenan vs. Junkyard Dog
Rude attacks before the bell, JYD reverses an irish whip and hits a back body drop, then headbutts and Rude falls out to the floor. Heenan converses with Rude, The Dog grabs Rick by the hair and pulls him back in the ring. Into the ropes, JYD to the midsection and he drops Rude with a big right hand. Rude avoids a falling headbutt, clothesline to The Dog and Rude comes off the top with a double axe handle. Clubbing blows to JYD, snapmare and Rude with a rear chinlock to wear out The Dog.
The Ravishing One with a choke behind the ref's back, Heenan providing the distraction. Rude back the rear chinlock, JYD battle out of it, irish whip into the corner and he runs into Rude's boot for a count of 2. Rude utilizing the rear chinlock again, trying to drain JYD's energy. He switches to a wristlock, tries drive his backside onto the shoulder joint and crotches himself. JYD to his feet as Rude tries to beg off, no mercy from The Dog with right hands and a big headbutt.
Heenan to the apron, allowing Rude to attack from behind and score with a russian leg sweep. Rude heads upstairs once more, exposes a 2nd pair of tight with Jake 'The Snake' Roberts' wife's face on them and connects with a fist drop. Jake 'The Snake' Roberts slides in the ring from behind, attacking The Ravishing One with lefts and rights, causing the bell to ring.
Winner: 'Ravishing' Rick Rude (Disqualification)
After The Bell: Roberts is unloading on Rude, sending him flying out to the floor and the ref stopping him from giving chase.
EA's Take: Really not much of a match here, as the story was really between Rude & Roberts. This would be Junkyard Dog's final PPV for the WWF, as he would jump ship to the NWA and WCW just before Survivor Series. The Rude/Roberts saga continues, but it was odd that they weren't matched up here tonight. They'd meet again at Survivor Series, where the rivalry would see its conclusion.
Backstage: This time, 'Mean' Gene is with WWF Intercontinental Champion The Honky Tonk Man & 'Colonel' Jimmy Hart. Jimmy's happy that Brutus Beefcake won't be competing tonight. Honky Tonk knew Beefcake wasn't man enough, but he's willing to take on anyone tonight. Gene is about to tell HTM who the challenger will be, but he wants it to be a surprise. He doesn't care who it is because he can handle whoever the WWF throws his way.
Match #4: The Bolsheviks (Boris Zhukov & Nikolai Volkoff) w/Slick vs. The Powers Of Pain (The Barbarian & The Warlord) w/The Baron
They rush the ring and the bell goes off, all 4 men battling. The Bolsheviks attempt to whip The Powers Of Pain into one another, Warlord reverses and Barbarian with a back elbow. Things settle, Boris & Barbarian stay in the ring, Barbarian hits the ropes and Volkoff trips him from the outside. Boris misses an eblow drop, Warlord comes in and they level him with a double clothesline. Boris rolls outside for a breather, Nikolai slides in and The Powers Of Pain double team him with a thrust to the throat.
The Bolsheviks huddle outside, Boris finally heads back in the ring and gains a side headlock. Barbarian pushes him into the ropes, they hit shoulders and there's a stalemate. Boris back into the ropes, Barbarian ducks down and hits a back chop, covering and Nikolai breaks it up. Boris takes the advantage with strikes, Barbarian reverses a whip into the corner and walks into a kick. Zhukov sends him across, ducks his head and eats a kick, Warlord tagging in and driving Boris into the top turnbuckle. He drops a fist, Nikolai breaks up the cover again and Zhukov goes to the eyes.
Irish whip, Warlord ducks a clothesline and hits a belly to belly suplex and Volkoff distracts the ref from the count. Slick to the apron, getting Warlord's attention and allowing Nikolai to tag in and attack from behind. Boris chokes Warlord behind the ref's back, double team tactics and Warlord tries to fight out of the corner. Zhukov tags, choking Warlord across the top rope and then stomping him in the wrong part of town. Warlord fights out again, Nikolai with a tag and more stuff behind the ref's back.
Boris back in, snapmare and a rear chinlock to finally get Warlord off his feet. Warlord to a vertical base, but too close to the corner and Nikolai's back in. Warlord with more rights, Volkoff with a roundhouse kick and Boris comes in for a double back body drop attempt. Warlord scounts it, gets the tag to Barbarian and he nails Boris with a karate shot, slams Nikolai and a thrust kick to Boris. Big boots to both, Volkoff is sent to the outside and Warlord tags. Double shoulder tackle by the Powers Of Pain, Warlord with a running powerslam, Barbarian tags and follows with a top rope diving headbutt for the win.
Winners: The Powers Of Pain (Barbarian/Top Rope Diving Headbutt)
EA's Take: Again, not much technicality here as these guys are brawlers and powerhouses. The Bolsheviks are nothing more than a bottom of the card tag team and losing to more established tandems and up and comers. The Powers Of Pain were brought in from the NWA, after they refused to do scaffold matches for the promotion. They aligned themselves with Tito Santana at first, feuding with Demolition after they had (kayfabe) injured Santana's tag team partner, Rick Martel. The Baron, better known as Baron Von Raschke was put with them for the first time at this event, but would be released shortly after.
In The Ring: Brother Love is out with his message of 'love'. He speaks about this being a special night due to him being here, but he has a very special guest this evening. This person needs to learn the lesson of love and that is 'Hacksaw' Jim Duggan. Hacksaw is here for two reasons, to share this with everybody and to tell Brother Love what a phoney he is. Brother Love says he sees a man who has no love in his heart when he looks at him, stating he needs to learn about it. There are Superstars here that know about love, like Dino Bravo who loves his country. Duggan tells him not to question his patriotism, saying his blood flows to help keep this country free. Brother Love talks about Duggan's 2×4 being a weapon, saying it's not used for love. Hacksaw wants Brother Love to understand this is the WWF, not Sunday School. Duggan says it needs policing, but Brother Love disagrees. Duggan says if Brother keeps talking the way he is, he'll take the 2×4 and put it where the sun doesn't shine. He has until a count of 5 to get out of the ring. Brother Love tries to talk his way out of it, but ends up skirting out of the ring before Hacksaw gets to 5.
Match #5 for the WWF Intercontinental Championship: WWF Intercontinental Champion The Honky Tonk Man w/'Colonel' Jimmy Hart vs. ???
HTM grabs the microphone and pleads for anybody to come out, he doesn't care who it is. The Ultimate Warrior makes his way out and the crowd erupts, rushing in the ring and going right after HTM before he can get his jumpsuit off. The bell rings, Warrior levels HTM with a shoulder tackle and a clothesline, following with a splash and we have a new champion.
Winner and NEW WWF Intercontinental Champion: The Ultimate Warrior (Splash)
EA's Take: Just like that, Honky Tonk Man's record breaking IC Title reign is over and the fans go berzerk. Warrior's mix of a bulked up physique, high energy and unique look with the facepaint and neon colors really was capturing the attention of WWF fans. Vince McMahon would take notice, pushing the Warrior less than a year after his debut. HTM would never get back to the success he had during his IC Championship reign, slowly moving back down the card.
In The Arena: Bobby 'The Brain' Heenan interrupts the commentary team with some news. Heenan reports that The Mega Bucks & Mega Powers are up to. He says Andre is reading the Wall Street Journal while Ted DiBiase is counting suitcases of money. According to Heenan, The Mega Powers have blocked off their door so nobody can enter.
Match #6: 'The Rock' Don Muraco vs. Dino Bravo w/Frenchy Martin
Heenan stays on commentary for this match, a lot of posturing before they lock-up, neither guy getting the edge. Another tie-up, jockeying back and forth and they break clean again. A 3rd collar & elbow, Muraco with a side headlock, Bravo pushes him into the ropes and The Rock with a shoulder. Hits the ropes again, back and forth and Muraco thwarts a monkey flip attempt. A hip toss, slam and then an armdrag to Dino, forcing him to go to the outside and take a stroll.
Back inside, Muraco with a wristlock, gets back into the corner and Dino with shots to the midsection. The Rock reverses an irish whip, hip tossing Bravo out of the corner, monkey flip and then an armdrag, grabbing an armbar. He sends Bravo hard into the corner, shots to the gut, Dino reverses a whip across and sends Muraco face-first into the turnbuckle. Heavy artillery from Dino, hits an inverted atomic drop and celebrates a little before dropping an elbow for a 2 count.
He sends The Rock in for a back body drop, Muraco countering with a side russian leg sweep, then avoids an elbow drop. Muraco fires back with lefts and rights, back body drop to Bravo and then a right hand for Frenchy on the apron. He lifts Dino for a slam, the ref goes down for a second and Bravo takes advantage, planting The Rock with his Side Slam for the 1-2-3.
Winner: Dino Bravo (Side Slam)
EA's Take: A better match than Patera/Bad News for sure, as these two powerhouses (especially Muraco) can actually work a little bit. Dino Bravo with a bit of an upset, but behind the scenes Don Muraco's run was coming to an end. This would be his final PPV appearance for the WWF, being fired leading up to Survivor Series for unknown reasons.
Backstage: Sean Mooney is alongside the referee for tonight's main event, Jesse 'The Body' Ventura. Jesse has accepted money from Ted DiBiase, but Ventura says this was the only good decision Jack Tunney ever made. The Body asks Mooney if he's a fool and wouldn't accept money. Jesse says if someone wants to give him money, he's going to take it.
Match #7 for the WWF Tag Team Championships: The Hart Foundation (Bret 'Hitman' Hart & Jim 'The Anvil' Neidhart vs. WWF Tag Team Champions Demolition (Ax & Smash) w/Mr. Fuji & 'Mouth Of The South' Jimmy Hart
Ax & The Hitman to start it off, lock-up and Ax shoves Bret off like he's nothing. Ax goes to the body, dropping Bret to the mat and clobbering away, following with a slam, but missing an elbow drop. Right hands from Bret, one for Smash on the apron and a shot to the gut for Ax. Hitman with a roll-up for a count of 2, Smash tags in and runs into a couple of armdrags. Neidhart enters, coming off the 2nd rope to the arm and maintaining a wristlock. Smash goes to the midsection, Neidhart into the ropes and he ducks a right, leveling smash and going back to the wristlock. Neidhart drops Smash with a shoulder off the ropes, back into the ropes and Ax with a kick from the outside behind the ref's back.
Ax tags in, pounding The Anvil down and then quick tagging Smash for more clubbing blows. Ax is in, irish whip and Neidhart scouts a back body drop attempt, then gets the tag to Hitman. Bret with rights sending Ax outside, Smash comes in without a tag and Bret with a dropkick for him. Smash reverses a whip into the corner, sending The Hitman shoulder-first into the steel post and Demolition has control again. Neidhart chases off Jimmy Hart outside, Ax working over Bret's arm, tying it up in the ropes.
He rams Bret's shoulder into the turnbuckle, stomping away and then sending him into Smash's boot. Smash off the tag, shoulderbreaker to Hitman and then he wrenches at the shoulder joint. Ax coming in, maintaining the hold, more double team tactics from Demolition and Ax kicks Bret to the outside. Smash sends Bret shoulder-first into the post, then tags in as Hitman is in pain on the floor. Smash merely lands a right hand, brings Ax back in and he sends Bret into the ropes. Hitman ducks a right and hits a flying clothesline, making the tag to Neidhart, but it was behind the ref's back.
Smash comes in illegally, driving Bret into the turnbuckles and charging right into a boot. Bret finally gets the tag to The Anvil, coming in with rights for Smash, a dropkick to Ax and then slams for both of them. He sends Smash careening into his partner, then clotheslines Smash out to the floor. Bret slingshots The Anvil over the top with a shoulder tackle to the floor, rolling Smash back inside for a powerslam and a near fall. Hitman off the tag, Neidhart is whipped into a spear in the corner and Bret covers for a count of 2. Bret splits Smash with a backbreaker, Ax breaks it up and now all 4 men are in the ring. Fuji takes rights from Neidhart, distracting the referee. Bret goes for a piledriver, Ax delivers a megaphone shot and Smash makes the cover to retain.
Winners and STILL WWF Tag Team Champions: Demolition (Ax/Foreign Object)
EA's Take: I almost like this match better than the opening tag contest just because there was a clear cut winner. The Hart Foundation started their babyface turn back at WrestleMania IV and are on their way to becoming one of the most popular tag teams in WWF history. Demolition's association with Jimmy Hart was only to play off the split between himself and The Hart Foundation, as they were only ever accompanied by Mr. Fuji at this point. They're still fresh in their run and would soon undergo a change of heart with the fans themselves, battling another painted-up tag team.
Backstage: 'Mean Gene' is back in the locker room with some heels and former Intercontinental Champion The Honky Tonk Man. HTM says he's been ripped off and robbed by the WWF. He said he'd wrestle anybody, but he didn't say he'd wrestle the Warrior, claiming the title is his and he'll get it back. HTM is furious.
Match #8: Big Boss Man w/Slick vs. Koko B. Ware w/Frankie
The bell rings, Slick's still in the ring distracting Koko and Boss Man clobbers him from behind. He tosses Koko out to the floor, postures for the crowd and Koko hops back in, connecting with right hands. Irish whip, Koko ducks a clothesline and hits a dropkick, tying Boss Man up in the ropes in the process. Koko with a big splash, hammers away at the big man who unties himself.
The Birdman sticks and moves, gets caught in a front facelock and then driven to the mat. Boss Man with a big headbutt, sends The Birdman into the corner and squashes him. Boss Man with knees to the back, then levels Koko with a clothesline, covers and pulls up after a 2 count. He tortures Koko, grabbing the arms and wrenching back, The Birdman flips out and kicks to break it. Boss Man right back on him though, using all his weight to the back. Stiff right hand and a slam, Boss Man heads to the top and misses a splash, kind of. Boss Man whips Koko into the corner, tries a splash and misses.
The Birdman gets the blood flowing, landing a succession of punches, then a missile dropkick off the top and a splash for a near fall. Koko gets caught by Boss Man, gets dumped out on the apron, then brought back in for a Boss Man Slam to finish it.
Winner: Big Boss Man (Boss Man Slam)
After The Bell: Boss Man drills Koko in the midsection with his nightstick, sending him spilling out to the floor.
EA's Take: Essentially a glorified squash match, as Big Boss Man had just entered the WWF in June via the UWF. Formerly, he was known as Big Bubba in the NWA and would use the moniker again, much further down the road. This character would by far be his most successful, as he would jump right into a big time feud against Hulk Hogan.
Backstage: Sean Mooney is with the new Intercontinental Champion The Ultimate Warrior in the babyface locker room. Warrior says he thought it was something out of a comic book, but this is real life. Warrior rose to the challenge and conquered it. If HTM wants a piece of him, he's not hard to find. He'll be on the next spaceship to Parts Unknown.
Match #9: Hercules vs. Jake 'The Snake' Roberts w/Damien
Hercules has a problem with Damian being on the apron, the ref makes Jake move it and Hercules makes a failed attempt to attack from behind. Jake with lefts and rights, sends Hercules into the corner and charges right into a knee. Heavy rights from Herc, into the ropes and Jake stops a back body drop try with a kneelift, then calls for the DDT.
Herc slips out of the ring to avoid it, taking a stroll to regroup. Back in the ring Hercules wants to throw hands, The Snake blocks them all, ducks a clothesline and slams Hercules, then grabs a side headlock. Herc tries to push him off unsuccessfully, hits a back suplex and The Snake hangs onto the hold. Hercules gets the ropes to force the break, headbutt to the midsection of Jake and Hercules with a big right hand. He drops elbows, snapmare and puts Roberts in a rear chinlock to drain his energy.
The Snake to his feet, but gets clotheslined multiple times for a count of 2. Herc goes back to the rear chinlock, Jake battles to a vertical base, but catches a back elbow and it sends him out to the floor. Herc with rights to The Snake on the apron, Roberts grabs Hercules and pulls him over the top to the outside. Herc hangs Roberts on the top rope from the apron, heads inside and goes to the chinlock again. Jake gets out with a jawbreaker, lefts and rights, dropping Hercules and hitting a short-arm clothesline.
The crowd wants it, Jake goes for the DDT and Hercules flips Roberts over, then side-steps a kneelift in the corner. The Mighty Hercules with control, slam and an elbow drop, Jake kicks out at 2. Herc argues with the ref, goes for another slam, Roberts gets out and spikes him with the DDT, rolling into a cover for to get the W.
Winner: Jake 'The Snake' Roberts (DDT)
After The Bell: Jake unveils Damien and sticks him right in Hercules' face, much to the delight of the MSG crowd.
EA's Take: A lot of Hercules offense in this one, which isn't exactly pretty. Jake always would get his ass kicked for a while, then hit a quick DDT for most of his wins. I still think it would have made much more sense for him to face Rick Rude 1 on 1. Hercules' current manager (although not part of this match) Bobby Heenan, would sell his contract to Ted DiBiase, leading to a turn for The Mighty One. Jake's rivalry with Rick Rude continues into Survivor Series.
Video: The feud between The Mega Powers and The Mega Bucks is chronicled, starting with a 2 on 1 attack to WWF Champion Randy Savage while Elizabeth was forced to watch. Savage would issue a tag team challenge, not yet announcing who his partner is. Bobby Heenan would accept on Andre & DiBiase's behalf, Jesse 'The Body' Ventura would be announced as the special referee to their delight. 'Macho Man' announces his tag team partner, the returning Hulk Hogan. Brother Love would accuse Ventura of being afraid of Andre, but The Body says he could step in the ring tomorrow and be champion if he wanted. Heenan & Company would make their way out, The Giant warning Jesse to pay good attention. DiBiase would stick money in Jesse's pocket, saying it pays off to pay attention to him.
Match #10 Special Referee – Jesse 'The Body' Ventura: The Mega Bucks ('The Million Dollar Man' Ted DiBiase & Andre The Giant) w/Bobby 'The Brain' Heenan & Virgil vs. The Mega Powers (WWF Champion 'Macho Man' Randy Savage & Hulk Hogan) w/Elizabeth
Savage & Andre kick it off, The Giant pushing Macho into his corner and DiBiase tags. They circle each other, The MDM says he wants Hogan and gets it. Collar & elbow, Hogan catches the foot and hits an atomic drop, playing back and forth with Savage in their corner. Into the ropes and Hulkster with a clothesline, Macho tags, double back elbow and double elbow drop. Heenan & Virgil get to the apron, Savage drives DiBiase into the top turnbuckle and brings Hulk back in. Ventura gets Heenan & Virgil down, more turnbuckle shots for MDM and Macho back in, off the top with a double axe handle.
He drops a knee, Ventura gets to the count slow and only gets 1. Hulkster in, double big boot and a count of 2, Hogan with a slam and elbow drops. He goes after Andre and gets caught, Macho in to argue with The Body and The Giant hits the ring as well. Elizabeth to the apron, getting berated by Ventura as DiBiase tags in Andre, squashing Hulk with all his weight. He rams Hogan into his boot, then grabs a nerve hold to wear out the Hulkster, taking him down to the canvas. The Giant uses his trunks to choke Hogan, Macho jumps in, allowing DiBiase and Andre to double team. MDM tags in, right hands to Hulk and a clothesline out of the ropes for a 2 count. DiBiase with fist drops for another 2, then a rear chinlock to ground Hogan.
Hulkster to a vertical base, but gets dropped to his knees again by the hair. Ventura checks the arm, Hulkster keeping it up on the 3rd attempt and getting to his feet to break the hold. He hits the ropes, ducks a clothesline and they both connect with one, both men doubling down and crawling to their corners. Hogan makes it to Macho, right hands for DiBiase, hard irish whip into the corner and a back elbow. Back body drop by Savage, he hangs DiBiase across the top rope, then heads upstairs and connects with a double axe handle. He charges MDM in the corner and misses, but retakes control with a crossbody for a count of 2.
DiBiase levels him with a clothesline, then tags in The Giant to change the pace. Andre dominates the champion in the corner, squashing him with his backside and delivering rights and headbutts. MDM off the tag, vertical suplex and Savage kicks out at 2. DiBiase with a backbreaker, heads to the 2nd rope and misses a falling back elbow. Macho crawls to the wrong corner, kicks DiBiase off and then dives to tag the Hulkster. Hogan with a flurry of right hands in the corner, irish whip and a corner clothesline, followed by a vertical suplex.
He catches Andre with a clothesline entering the ring, Savage to the top, Andre sticks up the boot as Hogan has DiBiase in a sleeper. The Giant grabs Hogan from behind with headbutts, tossing the Hulkster outside. Elizabeth gets to the apron, distracting Ventura who turns around to see Heenan & Virgil up also. Elizabeth removes the bottom of her dress to reveal a bikini bottom, everyone is distracted now.
Hogan & Savage shake hands on the floor, Savage to the top with a double axe to Andre, Hogan slams DiBiase and Macho follws with the top rope elbow drop. Hulkster drops the leg, Ventura counts to 2 and Savage forces him to make the 3 count.
Winners: The Mega Powers (Hogan/Leg Drop)
After The Bell: The Mega Powers celebrate, posing for the crowd together and raising Elizabeth on their shoulders to end the show.
EA's Take: Definitely the most entertaining bout of the night. There was very little of Andre in the match, as he couldn't do near as much. DiBiase was allowed to carry the majority of the workload for his side, crowd was very hot for this, as expected. The feud between Hulk Hogan & Andre The Giant is finally over, but they'd still see more of Ted DiBiase. The Mega Powers would continue to team together into the fall and early part of 1989, until tensions began to rise between the partners. The Mega Bucks team would be short-lived, as this would be the last time Andre & DiBiase would pair up.
Finisher: Other than the main event and a match here and there, this is really a forgettable show for the first Summerslam. Ultimate Warrior winning the IC Title and Elizabeth's disrobing at the end were the only big moments that really stood out. The opening contest was good, but the time limit draw finish detracts from it. The Tag Title contest was good, but nothing special. Jake Roberts should have taken on Rick Rude instead of them having insignificant singles matches with other guys. The main event did deliver however, the addition of Jesse Ventura into the fold helped to keep this long-running feud going just long enough.
Top Three To Watch
1 – The Mega Powers vs. The Mega Bucks
2 – The Hart Foundation vs. Demolition
3 – The Rougeaus vs. The British Bulldogs
---
Always Use Your Head and visit the official Pro Wrestling Tees store for The Chairshot All t-shirt proceeds help support the advancement of your favorite hard-hitting wrestling website, The Chairshot!

---
NWA-TNA Episode 7: Reset? What Reset?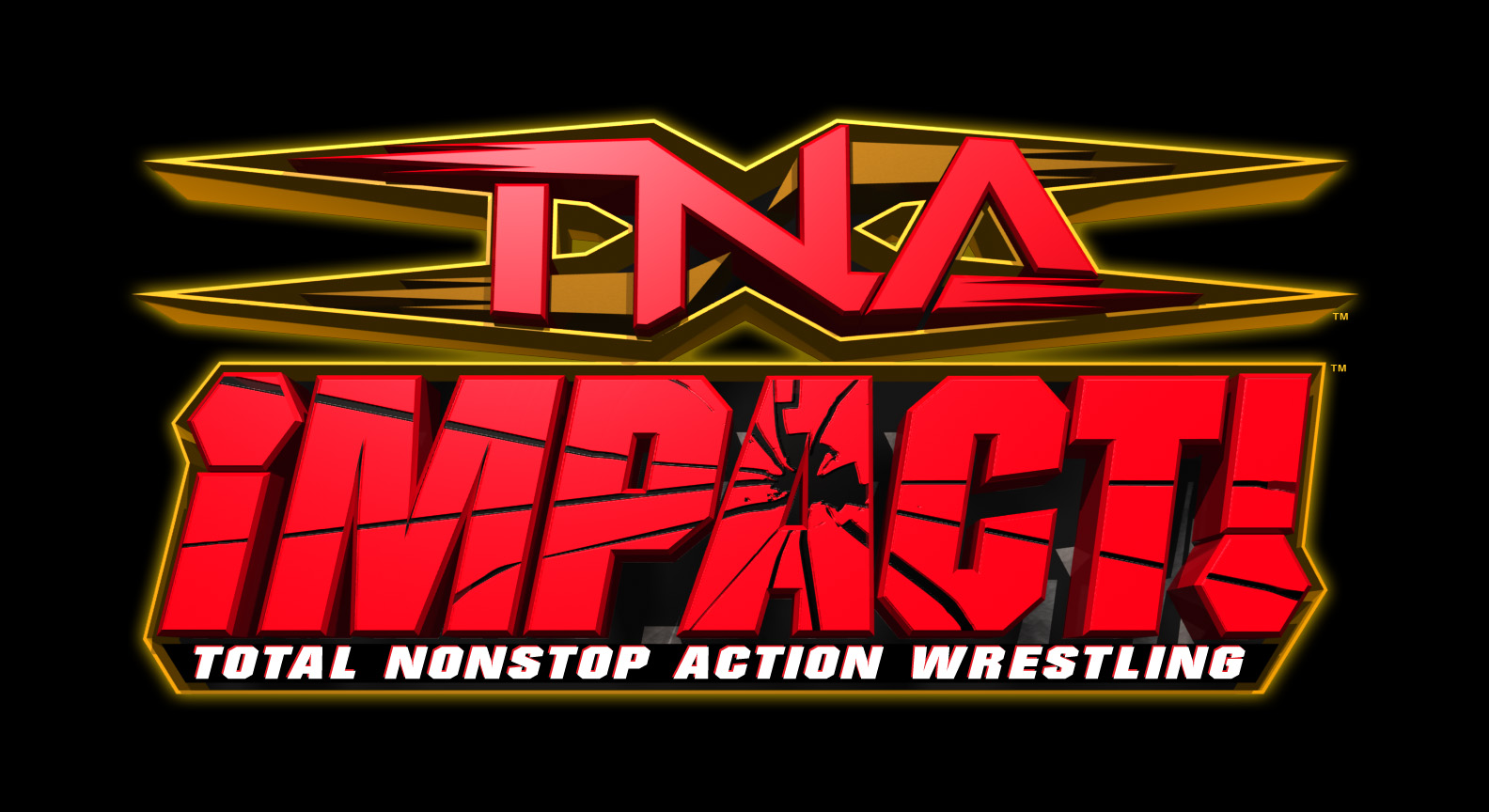 This week, TNA will deal with the fallout of the trainwreck NWA Title match between Shamrock and Sabu that ended with Malice taking off with the NWA title. Jeff Jarrett's ongoing war against the NWA continues. AJ Styles and Jerry Lynn continue to try and co-exist despite their dueling egos. So, let's see what's going on now!
Opening
Okay, old opening montage is back, but we're still in the Asylum, it looks like and we go right into our first match.
X-Division Championship Match: AJ Styles (with Jerry Lynn) vs Elix Skipper
Elix Skipper doesn't get much of a reaction and given what happened between him, Monty Brown, and Truth last week, that's a surprise. Styles comes out with Jerry Lynn and he looks winded and sweaty for some reason, maybe the A/C isn't working tonight.
Skipper gets the jump on Styles and we're off!
Lynn joins Tenay and company on commentary and is playing cheerleader to Styles, which seems a little odd given that they've been beating each other up for the last few weeks.
This was a really good match. It got a little rough in places, but both guys did a really good job. Skipper positioned himself as a possible heel for a division that really needed one.
However, Styles is a pretty resilient champion and withstood everything Skipper threw at him. Ultimately, though, Styles pulled it out with a Spiral Tap. Jerry Lynn gets on the apron to congratulate his partner and all seems right with the Tag Team Champs.
Winner: AJ Styles by pinfall.
Comment: This was a good opening match. There were a lot of rough spots, but nothing too 'WTF'. Also, Jerry Lynn's cheerleading got a little hard to swallow.
After all the crazy shenanigans of the last few weeks, the NWA has decided that they need someone to lay down the law, so they sent Ricky Steamboat. We're told that the day after last week's taping, Steamboat started calling in the worst miscreants in TNA to his office and read them the riot act and these are his rulings:
Malice has returned the NWA Championship to Ken Shamrock.
Jarrett's 60 day suspension has been lifted, by request of Scott Hall
Jarrett and Hall will have a match tonight.
Ferrara implies that Jarrett refused to come to the NWA office for his talk with Steamboat.
Meanwhile, Elix Skipper is trying to make his way to the back, when Monty Brown comes out to confront the man who left him to the mercy of Truth. West applauds the butt kicking Skipper is getting, though Ferrara points out that Brown waited until Skipper had already had a match before showing his face, implying that the Alpha Male is an opportunistic coward. Either way, Skipper gets his clock cleaned for about a minute by Brown before they fight in the ring.
Jarrett comes out, carrying someone in a burlap bag, for some reason. Jarrett seems to be feeling generous tonight. He says that since Shamrock isn't performing tonight, and Steamboat hasn't gotten there yet, he's going to take an opportunity to entertain all the fans.
(Why do I have a sense of dread in my stomach?)
Jarrett comments on his 60-day suspension, noting that he's taking it very seriously, as indicated by the squirming person in the burlap sack. He comments that Bill Behrens not only denied him his title shot, but that he was going to have to start at the very bottom.
He admits that he didn't go to the NWA meeting and decided to abide by their ridiculous rules work his way up from the bottom.
(Oh, that feeling is getting worse).
So, who's in the bag? A little person, and it looks like one of the people Puppet beat up during the first few episodes of the show. And if looks could kill, Jarrett would be a pile of dust on the floor, judging by his 'opponent's' expression. Jarrett beats his opponent up and then offers to have a match with old ladies and/or farm animals, while the hapless Elix Skipper is pulling one of the worst jobs of acting hurt I've ever seen.
Puppet comes out and he doesn't find this funny either. Jarrett mocks Puppet and calls himself the 'Dwarf Destroyer'. Puppet's reaction is to pull a (clearly fake) gun, because that's the solution to every problem these days. Jarrett decides that the smartest thing for him to do is clear out while security tries to calm Puppet down while not tripping over Skipper who is STILL in the ring. Jarrett takes advantage of the distraction of the security guards to lay Puppet out with a very gentle chairshot to the head (seriously, he barely touched him). Jarrett then wears the chair out on Puppet and Skipper.
Thankfully, this segment (and my sanity) are saved by Ricky Steamboat, who comes out to stop this dumpster fire and has one of the Harris brothers and Brad Armstrong as backup. Ricky Steamboat says that Jarrett's not going to pull the same crap with him that he's pulled on Jim Miller or Bill Behrens. Despite Tenay and company saying at the top of the show what Steamboat had decided, no one told Steamboat what he'd decided because he acted like Jarrett's suspension was still in force.
(Good grief, guys, you can do better than this)
Jarrett asks how they're going to do it, asking if Steamboat, Armstrong, and Don Harris are going to attack him three on one. He suggests that he and Steamboat settle this one on one instead with some stipulations: If Jarrett wins, he gets the title shot he believes he's owed. If Steamboat wins, Jarrett will take his suspension.
Steamboat appears to think it over and asks the fans what they want. After a little more thought, Steamboat takes the challenge. Jarrett wasn't prepared to have his bluff called, especially since Steamboat hasn't wrestled in at least seven years.
Turns out, this is a ruse, Scott Hall comes in and lays into Jarrett. Hall pulls a stretcher out from under the ring, because that's a logical place to store one, and cuts a promo on Jarrett.
Okay, apparently, Steamboat wasn't behind Hall's run in because Hall tells him to step aside because this situation doesn't involve him or the fans, it's between Hall and Jarrett. Hall vowed to send Jarrett out on a stretcher after their match.
(When Scott Hall is the only one who remembers that most of what was just discussed was already decided in kayfabe, there's a problem)
Comment: What was the point of all that? That was awful, even for Vince Russo.
Goldilocks is trying to do with an interview with Siaki who has a match against Slash for some reason. She asks where the rest of Flying Elvises are. Siaki accuses her of checking out his ass and tells her to never check out his ass without permission again. He then tells her to never touch him again or think dirty thoughts of him again. He then says he doesn't need back up from the Flying Elvises.
Slash (with James Mitchell) vs Sonny Siaki
Slash, now sporting an eyepatch and still without the rest of Guns -n- Roses, comes out to a minimal pop, as does Siaki.
Even though I really don't care about either of these guys, this was a good match. Slash has a lot of potential, he just needs a lot of polishing. Siaki really showed himself to have real star potential, even if his fairly blatant ripping off of the Rock's promo style doesn't work as well for him as it did for Dwayne Johnson.
That said, this match had some rough spots, including a mutual crotching on the top rope and turnbuckle.
Slash gets the pin by putting a black hood over Siaki's head and hitting a neckbreaker. Not sure why, but that's how the match ended. Afterwards, the real 'fun' started. Siaki not only had to endure the indignity of taking a pin via neckbreaker, he got washed in the blood of…something, probably dark cornsyrup with some red food coloring added in.
Don Harris, who is every bit the asskicker he was back in WWE, runs in and saves Siaki, powerbombing Slash. Malice runs in and the two have a face off.
Winner: Slash by pinfall.
Comment: Uh…yeah, that ending happened.
Goldilocks is doing an interview with Ricky Steamboat, who seems to be the only male in the building who knows how to talk to a woman without being a sexist pig. She asks him what he's going to do about the chaos that TNA's been in since the start and what Steamboat's going to do about it.
Steamboat admits that he's had his fair share of headaches while working for the NWA, but the rules haven't changed that much and that he was asked to lay down the law to all these wrestlers and if they don't like it, tough.
Goldilocks asks why Steamboat thinks he'll be more successful than Behrens, which irritates Steamboat for some reason and he tells her not to compare him to Bill Behrens and walks off.
Comment: Okay, I want to give Steamboat the benefit of a doubt that that last comment was maybe meant to indicate that Steamboat is having his own issues with NWA higher ups or that he doesn't like Behrens and/or his handling of this whole situation, and not him deliberately being a jerk to Goldilocks, but the way he delivered it was very rude and unnecessary, especially to a really simple question. It doesn't reflect well on Steamboat's 'good guy' persona to have him act that way.
Truth is back out and he's got some more stuff to tell us about 'Them'. He calls out the dancer, who is just trying to earn a living, and assumes that she's being made to dance in the cage instead of being there of her own free will and getting paid for it. The dancer isn't having it and seems confused, then bored, and then pissed by Truth's yammering. Finally, the dancer's had enough of this and slaps Truth. Truth moved as if to punish her for not buying his BS when he was jumped from behind by Monty Brown in retaliation for last week.
The two fight through the crowd until Truth knocks Brown over the head with a 2×4 and goes to the back.
Steamboat comes out and addresses Truth by name and says that he's gotten his (Steamboat) attention. He addresses Truth's beef with 'Them' and tells Truth to at least have the balls to address him face to face.
Truth comes out but refuses to let Steamboat talk and spouts the same stuff he's been spouting for two weeks about how 'They' have kept him down.
Steamboat's not putting up with this and tells Truth that if he wants respect, he's going to have to earn Steamboat's respect and that he has no idea what Truth is talking about (Join the club, dude). He says that if the 'Them' Truth keeps blaming for his lack of success is an authoritative figure, then Truth is talking about Steamboat, but if the 'Them' is skin color, that's another story, and it's the first time that it's been acknowledged that this storyline has been about race and opportunities. Either way, Steamboat is here to listen to what Truth has to say.
Truth doesn't seem to realize that Steamboat is trying to help him out, and keeps lashing out, saying that Steamboat is just like 'Them', but then again, he's not.
(Okay, maybe this is going to get better)
Truth says that Steamboat means as much to 'Them' as Truth does. As proof, Truth uses Steamboat's own career as his proof and insults his Intercontinental Championship run, saying that the Intercontinental Title was for 'second-class citizens'.
(Oh boy)
To Steamboat's immense credit, he doesn't lay Truth out with a solid punch to the face, and lets Truth vent, even when Truth insults everything Steamboat worked so hard to accomplish.
When Steamboat is finally given the mic back, he tells Truth that he gets where Truth is coming from, especially when it comes to 'Them', so he's going to give Truth the opportunity of a lifetime: An NWA World Heavyweight Championship match against Ken Shamrock next week! I'm not sure who is more stunned, Truth, the audience, or the commentators. Truth accepts and celebrates by rapping to the audience after Steamboat leaves.
Malice (with James Mitchell) vs Apolo
Malice and Mitchell come out to no reaction and Mitchell has his box of anointing corn syrup with him. Apolo doesn't get a better reaction, I think the overlong promos killed this audience.
Tenay and company point out that Apolo and Malice were both in line for title shots, but just got leapfrogged by Truth, which probably doesn't make either of them very happy.
Why Steamboat might have decided to skip over Malice and Apolo is put on display because this match wasn't very good. Apolo tries to hit a hurricanrana and it botches, thankfully no one's neck was in danger. Malice shows a lot of potential as a dominate heel, but, like Slash, he needs a lot of work.
To everyone's surprise, including mine, Apolo manages to get a pin on Malice after Malice dominated most of the match. Though, to protect Malice, it looks like he got his shoulder up a split second too late. Malice still isn't happy about losing and attacks the ref and Apolo, which brings out Don Harris. Unfortunately for Harris, he gets overwhelmed by the numbers game of the New Church and gets his own 'baptism' of corn syrup.
Winner: Apolo by pinfall.
Comment: That was okay, it wasn't a great match by either man, but Malice was protected as a toppish heel.
Don West decides to cleanse everyone's palate (and wake the audience up) by bringing out Miss TNA, Taylor Vaughn. Vaughn gets a nice pop and comes out dressed like a beauty queen. The interview barely gets started when Bruce of the Rainbow Express comes out. Apparently, Bruce feels that the Miss TNA Lingerie match wasn't inclusive enough and that watching Truth spout on about 'Them' has inspired him to go for what he wants: The Miss TNA Crown and that Taylor should give him a shot at winning the crown if she doesn't want to be a bitch like 'Them'. Taylor takes exception to being called a bitch and accepts with a low blow.
 Taylor Vaughn vs Bruce For the Miss TNA Crown
I'm not going to dignify this trainwreck with a full account. It was a woman in a dress going up against a trained male wrestler over a fake crown. The best that can be said is that Taylor didn't wrestle in heels, though she managed to get in a few basic moves.
 Winner: Bruce by pinfall.
Comment: WTAF?!
Goldilocks tries to get an interview with Lo Ki, who is prepping for his match with Jerry Lynn, but Lo Ki again states that he does his talking in the ring.
Lo Ki vs Jerry Lynn (with AJ Styles)
Lo Ki gets a good reaction, as does Jerry Lynn. AJ is on commentary and is continuing the painfully false-sounding cheerleading of Jerry Lynn.
This was a really good match. Both guys looked like a million bucks and it was a bright spot of this show. Everyone in the X Division works really well together, my only gripe is that there's often too many high spots and not enough wrestling, and that there are no real faces and heels.
AJ seemingly tries to help Lynn sneak out a victory, but Lo Ki saw it coming and whipped Lynn to Styles' sneak attack, which caused Scott Armstrong to throw the match out. Styles talks trash to the prone Lynn, leading us to believe that the 'botched' sneak attack wasn't so botched after all. Even Lo Ki is confused and attacks Styles for costing him the match.
Winner: No Contest due to Styles' interference
Comment: That was a bad way to end a good match.
Backstage, Goldilocks tries to get an interview with Don Harris about what happened with Malice. Harris acts like a bit of a jerk to Goldi but says while it's cool that Malice got the jump on him this week, if it's blood Malice wants, it's blood he'll get. We'll be getting a First Blood Match next week.
The first episode of Jive Talkin' premiered this week, but the whole thing was so insulting to me as a woman and a lifelong wrestling fan that I couldn't bring myself to cover it like I normally would. Basically, Disco Inferno's guest was the long-suffering Goldilocks and basically said that her real talent required kneepads (yes, SERIOUSLY). He then took off his pants and revealed his privates and basically thought Goldi should blow him on PPV. Not surprisingly, Goldi was NOT down, and kicked him in the balls. To make this garbage worse, she was attacked by a muscular blonde who puts her in a sleeper hold before rushing to Disco's aid. Security goes to Goldi's aide, but she has had just about enough of everything and shoves them away.
Don West, in an effort save TNA's viewership, does the most over the top hyping of next week's show ever.
Scott Hall vs Jeff Jarrett
Hall is out to a good pop and he's brought his stretcher with him. Jarrett doesn't have time to get much of a pop because Hall runs up the ramp to greet him and the fight's on. They fought all over ringside and into the backstage area before finally making it back to the ring.
Once it actually got started, this was a really good match. When Hall has it turned on, he's one of the best wrestlers in the business, Jarrett is always good. The problem is that the people in charge made this match such a mess. We had a run in by Truth, for some reason, Monty Brown ran in to neutralize Truth, Jerry Lynn attacked Jarrett for no apparent reason that I can think of, which brought Styles out to attack Lynn. I'm not sure who Styles was going to attack in the ring, probably Hall, but he was stopped by Don Harris. Harris' intervention brought out the New Church, but while Armstrong stopped the Lynn/Lo Ki match for one incident by Styles, this match kept going, despite everyone and their fifth cousin taking shots at either Jarrett or Hall.
Hall's fixation with taking Jarrett out on a stretcher backfires when he takes out the ref, which gives Jarrett the opening he needs to turn the tables and get his own equalizer: a steel chair. Steamboat runs out to stop this mess and nearly takes a shot to the head, but jumps out of the way, which makes the chair rebound on Jarrett.
Steamboat's admirable attempt to keep this thing street legal is all for naught when his attempt to stop Hall from using the chair on Jarrett resulted in Jarrett hitting the Stroke on Hall on the chair.
Winner: Jeff Jarrett by pinfall.
Comment: That could've been a great match, instead it was a mess.
Overall Comments
What the heck did I just watch? Apparently, all the stuff I enjoyed last week seemed to be because someone other than Vince Russo was doing the writing and this week was Vince getting the pen back and taking things back to how they were in Episode 5 while not totally doing away with what happened in Episode 6.
The issue of how women are being treated? That is back in full force and it was even worse than Episode 5. The treatment of Goldilocks and Taylor Vaughn was disgusting and insulting to female wrestling fans.
Another big issue was the sheer amount of in-ring promo segments. They spent most of this episode talking and the matches were a distant second. The first segment took a good 10-15 minutes of nonsense just to set up Scott Hall's run in and explain to the live audience what Tenay and company had already told the PPV audience at the top of the show, which made everyone look stupid. The Truth/Steamboat segment was better and at least set things up for next week, but the segment still went long.
Stinkers: Just about every match stunk, but pride of place goes to Malice/Apolo.
Snoozers: Jarrett/Hall simply because what could've been a great match was ruined by stupidity.
Match of the Night: Styles/Skipper, just because it was the only match not have a wonky finish.
Final Thoughts: I have been watching wrestling since I was at least six, this was the worst episode I've ever seen, and I lived through the Attitude Era. I hope next week is better than what I just watched.
---
Always Use Your Head and visit the official Pro Wrestling Tees store for The Chairshot All t-shirt proceeds help support the advancement of your favorite hard-hitting wrestling website, The Chairshot!

---
Chairshot Classics: WWE SummerSlam 2016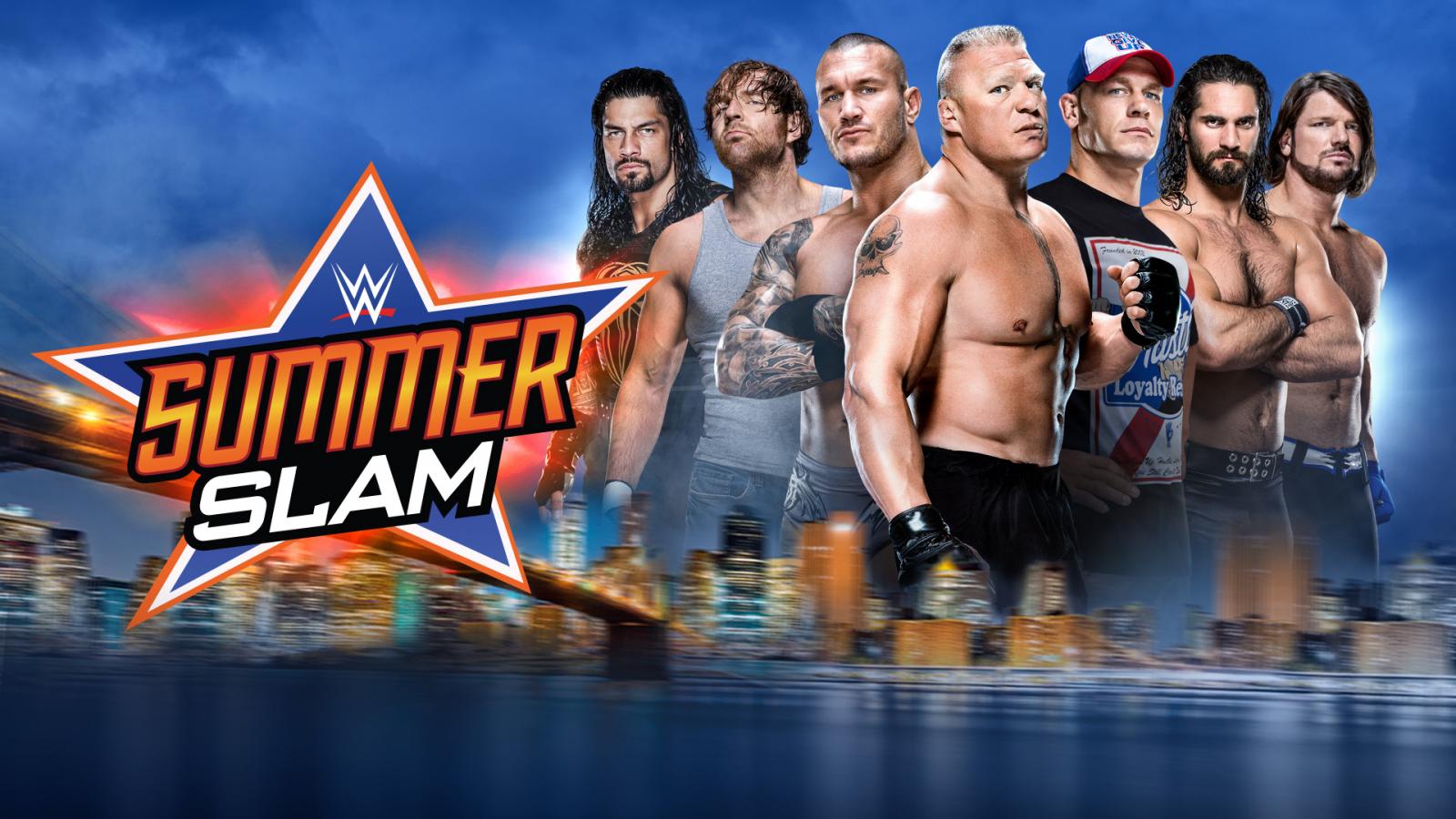 Kickoff Match #1: The Vaudevillains (Aiden English & Simon Gotch), The Ascension (Konnor & Viktor) & Breezango (Tyler Breeze & Fandango) vs. The Hype Bros (Zack Ryder & Mojo Rawley), The Usos (Jimmy & Jey) & American Alpha (Jason Jordan & Chad Gable)
Breeze & Gable to kickoff the action, collar & elbow tie-up to start out, Prince Pretty backs Gable towards his corner, Chad goes to a waistlock and takes him down to the canvas. Tyler with a back elbow to break the grip and gains a wristlock, Gable rolls through, scores with a forearm, brings him back down with a spinning drop toe hold and slaps on an armbad. Tag to Jey who regains the wristlock, Breeze with a handful of hair to work him to the corner, Aiden gets the tag, drives Jey face-first into the top turnbuckle, then connects with heavy right hands. He shoots Jey across, Jey slides to a stop, drills him with an uppercut, delivers a body slam and makes a tag to Mojo.
Rawley with big fists to the breadbasket, drives his shoulder into English's and locks in an armwringer, Aiden breaks it with a right hand, but a whip to the ropes is reversed for a back body drop. Mojo tags out and Ryder comes off the 2nd rope for a combination suplex/dropkick. Long Island Iced Z unloads with forearms in the corner, sets for the Broski Boot, every hits the ring now and the melee is on with The Ascension left standing.
American Alpha ascends the same turnbuckle for in-sync top rope clotheslines and shoulder blocks, Breezango pulls them to the outside, Zack comes running in with a baseball slide to them both, gets dragged under the bottom rope and Aiden rams him into the ring post as we hit a break….We come back from commercial and Gotch covers Ryder for a count of 2 before utilizing a chinlock, switches to an armbar, Long Island Iced Z works to his feet, gets backed to the wrong corner and Viktor tags in to put the boots to him in the corner for a 1 count. He grounds Zack with a rear chinlock, Ryder finds his footing again, escapes after a jawbreaker, reaches for a tag, but gets driven back into the wrong corner again.
Konnor tags in and crushes Zack with a corner clothesline, sends him into a high knee from Viktor for a count of 2, Prince Pretty tags back in, snapmares Ryder over for an elbow drop and hooks the leg for another 2. He grinds Long Island Iced Z down with a rear chinlock, The Broski battles up, gets taken down into a single leg crab, Fandango gets the tag and comes in with a slingshot leg drop for a near fall. Viktor re-enters the match and puts the bad mouth on Ryder in the corner, Long Island Iced Z tries scurrying to his corner and gets caught in a front facelock, gets pushed back to the wrong corner, Konnor tags in and The Ascension knocks all of Ryder's partners off the apron.
The Ascension looks for another double team, Zack thwarts it off, crawls to his corner as Jimmy climbs back to the apron, Konnor slides in to cut him off with a Canadian backbreaker, but Ryder slips out of it into a neckbreaker. Tags on both sides now, Jimmy delivers clotheslines to Tyler, keels him over with a kick, scores with an uppercut, shoots him to the ropes for a clothesline, Breeze ducks it, but gets planted by a Samoan Drop instead. He lines Prince Pretty up for the corner hip attack, Konnor rolls in and cuts him off, blocks a kick, swings the leg around and Jimmy decks him with an uppercut.
He goes to send Breeze to the ropes, irish whip is reversed, Jordan with a blind tag as Jimmy attempts a crossbody that misses the mark, Jordan tossing Tyler with an overhead belly-to-belly suplex. Fandango comes off the top rope to help his partner, gets caught by a belly-to-belly for his troubles, Gotch makes a tag, steps into the ring and gets thrown with a leg-trapped suplex, covers, but Aiden breaks it up at 2. Gable slides into the ring and goes for a kick to English, it's countered and Gable gets planted by a sit-out powerbomb. Rawley hits the ring next with a discus punch to Aiden, turns around and Breeze lays him out with the Beauty Shot, Prince Pretty catches Zack coming in looking for the Rough Ryder, elevates him into the air and Viktor flattens him with a clothesline.
He props Ryder on the top turnbuckle, Breeze & Viktor climb up for a double superplex, Mojo rolls in and plants them both with a powerbomb, Long Island Iced Z following with the ElBro Drop off the top. Fandango climbs the opposite corner and connects with the Last Dance to Ryder, Jimmy rolls in and disposes of Fandango with a superkick, turns around and Konnor's there to elevate him up, Viktor coming off the 2nd rope with a knee to the jaw.
Gable comes in and low-bridges Konnor over the top, elevates Viktor to the apron, Viktor hangs on, The Ascension set him up for a double suplex, but The Usos slide in to prevent it with in-sync superkicks. Jimmy & Jey take flight to the outside with crossbody planchas, Simon rolls into the ring and peppers Gable with a stiff forearm, turns around and Jordan is there to spear him in the corner. Gable tags in, American Alpha hits Grand Amplitude, Jey with a blind tag and he comes off the top with the Uso Splash to Simon for the win.
Winners: The Hype Bros, The Usos & American Alpha (Jey/Uso Splash)
EA's Take: Solid contest that was eerily similar to the one we saw on SmackDown. Only difference here is the heels got in some more offense and Jey tagged himself in to "steal" the pinfall. I don't mind it, but there was nothing spectacular really. We get some teased tension between Alpha and The Usos at the end, I don't see The Usos turning heel, but more building up the competition with these teams vying for the top spot.
Kickoff Match #2: The Dudley Boyz (Bubba Ray & D-Von) vs. Neville & Sami Zayn
Neville & D-Von to start out, D-Von goes to a wristlock off the tie-up, The Man That Gravity Forgot uses the ropes to flip over and counter to one of his own, then tags out. Sami maintains the hold and delivers shots to the shoulder, quick tags between Neville & Zayn now, trading off blows to the left arm. The Underdog from the Underground plants D-Von with a body slam, gets on all fours, Neville jumps off his back into a standing corkscrew moonsault, then they dump Bubba over the top and look for synchronized outside dives.
Bubba trips Neville up from the floor, D-Von takes the opening, puts The Man That Gravity Forgot in the corner and puts the boots to him, shoots him to the ropes for a spinning back elbow, covers for a 1 count and we go to a commercial….We come back and Bubba props Neville on the top turnbuckle, plants him into the canvas with an elevated neckbreaker, D-Von re-enters the match and covers for a count of 2. He locks on a nerve hold to the trap muscle, The Man That Gravity Forgot fights to his feet, gets clocked by a right hand, D-Von snapmares him over and drops a leg for another 2 count.
He puts Neville into the corner and unleashes a flurry of fists, Bubba tags back in and buries a punch into the ribs, rams The Man That Gravity Forgot into the top turnbuckle and talks trash as he pummels him with more right hands. Neville starts to fire up and gets clocked by a back elbow, Bubba goes to the 2nd rope for a senton, Neville avoids it, crawls toward his corner and we get tags on both sides.
The Underdog from the Underground with clotheslines for D-Von, irish whip to the ropes is reversed, D-Von tosses Sami into the air for a flapjack, Zayn clobbers him with a dropkick, ducks a clothesline and scores with the Blue Thunder Bomb, Bubba breaking the count up at 2. D-Von tags out, Sami battles off both Dudleys initially, he misses a wild right hand, The Dudleys plant him with 3D II, Bubba hooks the leg and now Neville saves the match at a 2 count.
The half-brothers take the 2-on-1 advantage and set Neville up for 3D, The Man That Gravity Forgot slips out of it, ducks a clothesline, Bubba levels D-Von instead, turns around and gets decked by the Helluva Kick. Neville tags in, connects with the Red Arrow and that's all she wrote.
Winners: Neville & Sami Zayn (Neville/Red Arrow)
EA's Take: More pretty standard stuff here, Neville's corkscrew moonsault off of Sami's back was impressive, but I've seen it before. Not that it makes it any less exciting. The Dudleys continue to have communication problems and although I don't agree with it if that's what's going to happen, it looks as if a split is inevitable.
Kickoff Match #3 – Best Of 7 Series Match #1: Sheamus vs. Cesaro
Both guys a little tentative to begin, they lock-up and jostle for position in the corner, the official steps in to force a break, Sheamus tries an early Brogue Kick and misses, Cesaro following him into the opposite corner with a running uppercut. He pulls The Celtic Warrior out, Sheamus missing a wild right hand, The Swiss Superman springs off the 2nd rope for another uppercut, gets caught in the air, battles out of it and uses a double leg takedown to set for the Swing.
The Great White kicks his way free, Cesaro comes back with a double stomp to the chest, clotheslines Sheamus over the top to the floor, hits the ropes for an outside dive, but The Celtic Warrior surprises him with a right hand from the floor. He rolls into the ring and gets caught by a dropkick for a count of 2, The Great White staggers to the corner, uses the tights to pull Cesaro face-first into the turnbuckles, unleashes a flurry of uppercuts, irish whip across is reversed, The Swiss Superman follows in and gets elevated to the apron, landing on his feet.
Sheamus scores with a forearm shot and ties him in the ropes for the Beats Of The Bodhren, The King Of Swing blocks it, delivers uppercuts to the shoulder, Sheamus rips at the left arm in the ropes, drives him into the top turnbuckle and drops Cesaro with a clothesline. He drags Cesaro back into the ring and hits a vertical suplex for a count of 2, starts targeting the left arm with a top wristlock, The Swiss Superman finds his way to a standing position, powers Sheamus up into an alpamare waterslide, scores with a snap suplex and floats into a cover for 1.
The Celtic Warrior surprises him with a mule kick to the midsection, punts Cesaro in the face, shoots him to the corner and buries a shoulder into the ribs, then hits the ropes. Cesaro explodes out with an uppercut, The Great White fires back with a back elbow, sends him to the ropes for a tilt-a-whirl powerslam, hooks the leg and gains a count of 2 as we go to break….Sheamus has Cesaro grounded with a rear chinlock when we get back, The King Of Swing finds his footing, gets pushed to the ropes for a back body drop, prevents it with an uppercut, hits the ropes and gets cracked by an Irish Curse for a near fall.
The Great White lifts Cesaro up and they exchange shots, Sheamus gets the better of it, picks The Swiss Superman up for a rolling fireman's carry, hooks him for a suplex, The King Of Swing blocking it and they both drop over the top to the floor. Both guys stagger to their feet and roll into the squared circle to just beat the count, The Celtic Warrior clobbers Cesaro with uppercuts and puts the bad-mouth on him, The Swiss Superman fires up with a barrage of uppercuts to back him to the corner, goes into the Uppercut Train, Sheamus reverses, gets propped on the top turnbuckle and then dropkicked to the apron.
The King Of Swing climbs to the 2nd rope and pulls Sheamus up for a suplex back into the ring, lateral press for a count of 2. Cesaro grabs the legs for the Swing, Sheamus kicks him away, rolls him up for a near fall, The King Of Swing charges in, nearly gets caught in another Irish Curse, flips through it for the Neutralizer, but it's countered into White Noise for another near fall. Cesaro rolls to the apron and Sheamus clubs him across the chest, climbs to the 2nd rope, deadlifts The Swiss Superman up and plants him with a 2nd rope rolling fireman's carry, but still can't finish it. The Great White calls for the Brogue Kick to end it, runs into a big boot, gets flattened by a clothesline, Cesaro into the cover, but still only gets a 2 count.
He rolls to the apron and ascends to the top turnbuckle, stands on the ring post, springs off the top rope for a crossbody, hooks the leg and can still only gain a near fall. He looks to the crowd and puts Sheamus in the Swing, steps into the Sharpshooter, The Great White quickly grabs the bottom rope to force a break, the official steps in to create separation, Sheamus taking the opening to sneak in a back elbow. The Swiss Superman picks the legs and tries for another Sharpshooter, The Celtic Warrior with a thumb to the eye, rams him shoulder-first into the ring post, follows with a Brogue Kick and finishes it.
Winner: Sheamus (Brogue Kick)
EA's Take: No surprise here to me with Sheamus winning, it never really made sense to me for them to have a Best Of 7 when Cesaro has gotten the better of him 3 weeks in a row, so he needed it tonight. I don't think there's ever been a Best Of 7 Series in wrestling history that didn't go the distance, so The Celtic Warrior had to pick up a win at some point. Not as good of a showing as their first match on RAW 3 weeks ago either, in my opinion.
---
Always Use Your Head and visit the official Pro Wrestling Tees store for The Chairshot All t-shirt proceeds help support the advancement of your favorite hard-hitting wrestling website, The Chairshot!

---
Chairshot Classics: WCW Starrcade '91 – BattleBowl & The Lethal Lottery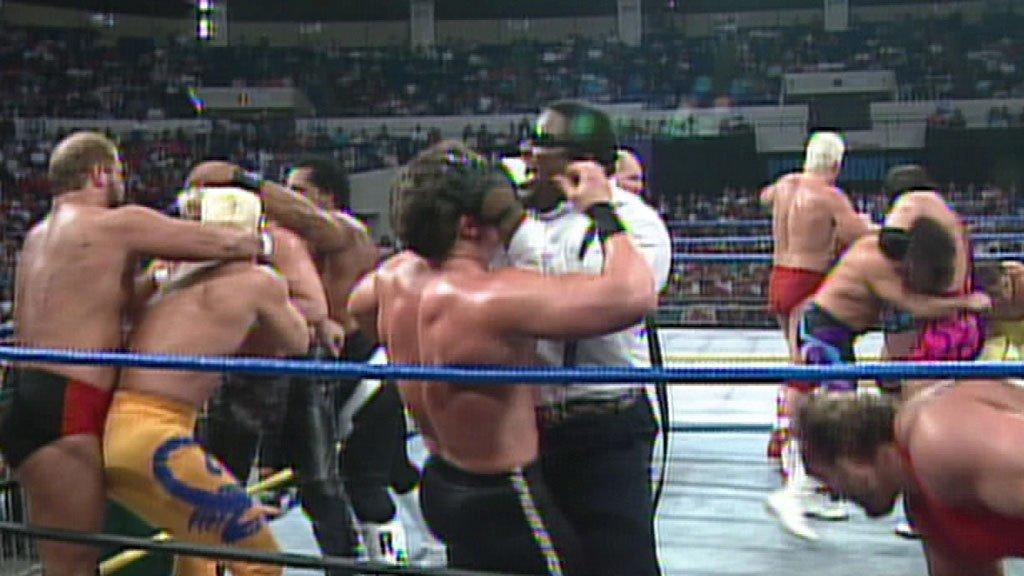 Open: The names of 40 top WCW Superstars were entered into a "Lethal Lottery" to randomly generate 20 tag teams. This created 10 tag team matches with the winners of each being entered into the main event: a 20 man battle royal to determine the sole winner of Battlebowl.
In The Arena: Eric Bischoff, Missy Hyatt and Magnum T.A. are standing by with all 40 participants are standing on the entrance stage. Hyatt and T.A. start to draw names, and Bischoff announces the first participants. We have our first surprise as The Fabulous Freebirds are on opposing teams.
Match #1: Michael 'P.S.' Hayes & Tracy Smothers vs. Jimmy 'Jam' Garvin & Marcus Bagwell
Bagwell and Smothers start us out. Both Freebirds get the crowd clapping from the apron. There is a staredown and they exchange shoves. They hit the ropes and Bagwell takes Smothers down with a shoulder block. Smothers reevaluates his situation. The crowd chants for the DDT. Collar and elbow tie up and a deep arm drag by Bagwell. Another tie up, chain wrestling into a hammerlock by Smothers, reversed with a takedown by Bagwell. Smothers lectures a stalling Smothers. Collar and elbow, Smothers escapes a reverse waistlock with an elbow to the jaw and follows it with a shoulder block.
They run the ropes, Bagwell leapfrogs Smothers and delivers a hip toss. He follows with a drop kick and an arm drag, Smothers gets up and misses a drop kick before retreating. Smothers gets up and insists one or both Freebirds enter the match. Garvin is tagged in, Smothers taunts him, Garvin struts around and he is ambushed from behind. Smothers is shot into the ropes, they exchange leapfrogs before Garvin hits a hip toss and a drop kick. Smothers rolls to the apron, and he's kicked in the face and out to the floor. Hayes checks in with his partner as the crowd cheers for the DDT. Smothers regroups in the ring, he offers a handshake but kicks Garvin in the gut.
Jimmy Jam lifts his cheap shotting opponent up for an atomic drop and he tumbles outside again. Back to the ring, Garvin grabs a wrist lock and tags in Bagwell. Bagwell enters with a double ax handle to the shoulder and locks in a wrist lock of his own. Smothers reverses with a knee to the gut and some clubbing fists. Hayes is finally tagged in, chop followed by an elbow off the ropes. Arm bar by Hayes is reversed with a take down by Bagwell. They jockey for position and Hayes uses a drop toe hold. He controls Bagwell with the arm bar and clubs Bagwell's shoulder. Smothers is tagged back in and stays on the arm. Bagwell reverses, grabbing the other wrist, throwing Smothers over and landing a standing leg drop. Back to their feet and Bagwell stays on the shoulder. Smothers gets positioning in the corner, the referee calls for a break in the hold and The Young Pistol cheap shots Bagwell in the mid section.
The rookie escapes from the corner but Smothers is hot on his trail. Bagwell reverses a whip to the ropes and takes his opponent down with an arm drag. The fans get on the case of Smothers with some jeers. A knee to the gut off the tie up by Smothers, he lifts Bagwell but Marcus escapes and delivers a scoop slam. Garvin is tagged back in, and Smothers dives to his corner and forces a tag on Hayes. The partners smile as the crowd reacts. They shake hands and tie up. No one gets an advantage and it's broken. Another collar and elbow and Hayes gets position on the ropes, the referee breaks them up. A fourth tie up and Hayes throws Garvin with the arm drag. Michael Struts. Garvin hits an arm drag of his own.
They tie up and Hayes goes for a quick schoolboy and a two count. Side headlock takedown by Garvin, countered with a leg scissor, broken quickly and they're back to their feet. They each strut to their corners and tag in their respective partners as the fans cheer. Quick strikes and a superkick by Smothers. Bagwell is lifted for a scoop slam but he dodges the elbow. Garvin is tagged back in and hits Smothers with a back body drop. Garvin confuses his dazed opponent with some fast running across the ring and a running forearm. He tags in Bagwell who heads for the top rope, Garvin holds Smothers in place with a wrist lock and Bagwell gets two on a flying cross body.
Marcus gives Hayes a shot on the apron before turning to Smothers. Hayes takes offense and enters the ring to knock him with a right. Garvin turns Hayes around and Michael unknowingly clocks him with a big left. Scoop slam by Smothers in the middle of the ring as the Freebirds argue. Smothers goes for a high risk move but Bagwell gets the knees up. Bagwell hits a Fisherman's Suplex and picks up the win. The Freebirds make up and shake hands.
Winners: Jimmy 'Jam' Garvin & Marcus Bagwell (Bagwell/Fisherman's Suplex)
EA's Take: I don't think I've seen more than two consecutive PPVs where the Freebirds remain either heels or faces. They're sort of the 'Ric Flair' of tag teams – you either love them or love to hate them. This was obviously a curious match of "will they/won't they" in terms of fighting one another. Two times I thought they were going in a particular direction, but both times it turned out to be nothing. When the Birds were in the ring, I started laughing each time they locked up and broke it off on the ropes. I would have stuck with that, exaggerating the excursion from each tie-up and adding some more comedy before making the tags back after no moves were thrown. They ended up hitting one another with some arm drags, so the whole, "sure, we'll fight each other… just kidding", wasn't as good as it could have been. When they got into it at the end, you thought maybe it was friction within the team, but instead they immediately made up. Oh well, decent match. The Birds know how to entertain.
Match #2: WCW Television Champion 'Stunning' Steve Austin & WCW United States Champion 'Ravishing' Rick Rude w/Paul E. Dangerously vs. Van Hammer & Big Josh
Hammer and Austin start with a tie up and quick break. Another tie up, Austin takes position and it's broken in the corner. Hammer lifts Austin for a scoop slam and Austin looks "Stunned". Kick to the gut and rights by Austin. Hammer reverses a back body drop with a kick to the face, but Austin is right back up with a kick and an attempted vertical suplex. The big Hammer blocks and lifts the TV champ for one instead. Austin kicks out at two and jumps back up with a drop toe hold and a reverse chin lock on the mat.
Hammer reverses into a hammerlock on the mat and follows it with knees to the ribs. They work back to their feet and Austin takes him down with a series of snapmare takedowns. Hammer reverses the Irish whip, Austin moves and Hammer collides with the turn buckle. Strikes and another snapmare by Austin who tags in Rude to a sea of boos. Rude sends him for the ride and a clothesline before taunting the crowd. Knee to the mid section and clubbing forearms by the US Champ. Hammer tries to fight back with rights, but Rude rakes his eyes. Hammer is sent to the ropes and is flipped over by a knee to the gut. Rude holds him in place with his boot as he tags in Austin.
Clothesline by Austin followed by a side salto suplex. Rude gets the quick tag, and he clubs the back of Hammer's neck. Reverse side head lock by Rude as Hammer tries to strength his way over to Big Josh. He's able to make it, and Josh is fired up, giving a few strikes and sending Rude for a power slam. He stands on Rude for a log roll, but the US champ points out his abs are invincible to that move. Josh unsuccessfully tries striking his mid section, but he's had enough and just clotheslines him. A quick kick out by Rude, but he goes down just as fast with a shoulder block. Rude kicks out of another lateral press, Austin rushes the ring but Josh takes him out. The Dangerous Alliance reels on the outside after having their heads knocked together.
Rude is back in, and Dangerously screams on his phone. Josh reverses a hammerlock with an elbow to the jaw, arm drag take down, Rude desperately reaches for a tag. He gets it, and Austin meets a similar fate. Austin works back to his feet, he breaks the hold with some rights. Josh reverses the Irish whip to the ropes, Austin takes him down with a shoulder tackle, but the second time Big Josh catches him and slingshots him across the top rope. A clothesline and a lateral press gets two and Van Hammer is tagged back in. Austin is worked down with the hammerlock. He adjusts to a wrist lock and makes the quick tag to Josh who hangs onto it. Austin breaks it with rights and breaks up Josh's attempt at a back body drop.
Reverse waist lock by Josh, Austin ducks and runs toward the ropes and Rude clocks the outdoorsman. Legal tag is made to Rude and he goes for the top rope. Double ax handle knocks Josh to the mat, but there's a kick out at two. Strikes from Rude and another tag to Austin. Boots in the corner by Austin and he holds his opponent on the middle rope. The ref pulls him away, Rude jumps down to the floor to keep him in place and Austin comes back with a leaping bronco buster. Austin gets two and a half on Josh. Front face lock and a tag back to Rude. Clubbing forearms and a snap mare. Rude holds on with a modified reverse chin lock, Josh manages to get back to his feet and Paul E. immediately gets on the apron.
Josh fights out of the hold but he's blind sided by Austin's boot. Dangerously is lectured down to the floor, and the referee questions is a tag was made to Austin while he wasn't looking. Big Josh is dumped to the floor for abuse by Rude while Austin ties up the ref. Snapmare and a reverse chinlock by Austin. Josh is slow to get back to his feet as Hammer leads the cheering. The hold is broken with elbows to the gut, and he catches a leaping Austin with a power slam. Josh goes for the elbow but Austin moves. Josh is once again draped on the middle rope, Dangerously holds him in place while Rude provides the distraction.
Austin goes for another bronco buster, but Josh moves and pulls his manager in the way. Josh crawls across the ring to make the hot tag who goes right after Austin. Power slam by Hammer followed by a belly to back suplex. Austin is sent for the ride and eats a diving shoulder block. Rude makes the save and Josh takes offense. Back to the apron, Rude makes a blind tag as Austin hits the ropes. Hammer lifts the TV champ for the back body drop but doesn't realize the US champ in the legal man. Rude spins Hammer around and hits the Rude Awakening for the win.
Winners: 'Stunning' Steve Austin & 'Ravishing' Rick Rude (Rude/Rude Awakening)
EA's Take: In two matches, they've already achieved my expectation to have some partners on opposite corners and others conveniently together with Austin and Rude. The Ravishing One's debut at Halloween Havoc not only brought him into WCW, but opened the door for him to become leader of The Dangerous Alliance, one of the better factions that is often forgotten in time. With Rude and Paul E as the figureheads, being flanked by Arn Anderson, Larry Zbysko, Bobby Eaton, a young Steve Austin and Madusa was a pretty formidable. On top of that, Austin would quickly become Television Champion, Rude would pull off a tremendous ruse to get the US Title off of Sting and they had all the momentum in the world. Obvious winners just by reading the card.
---
Always Use Your Head and visit the official Pro Wrestling Tees store for The Chairshot All t-shirt proceeds help support the advancement of your favorite hard-hitting wrestling website, The Chairshot!

---