Character Alignment In WWE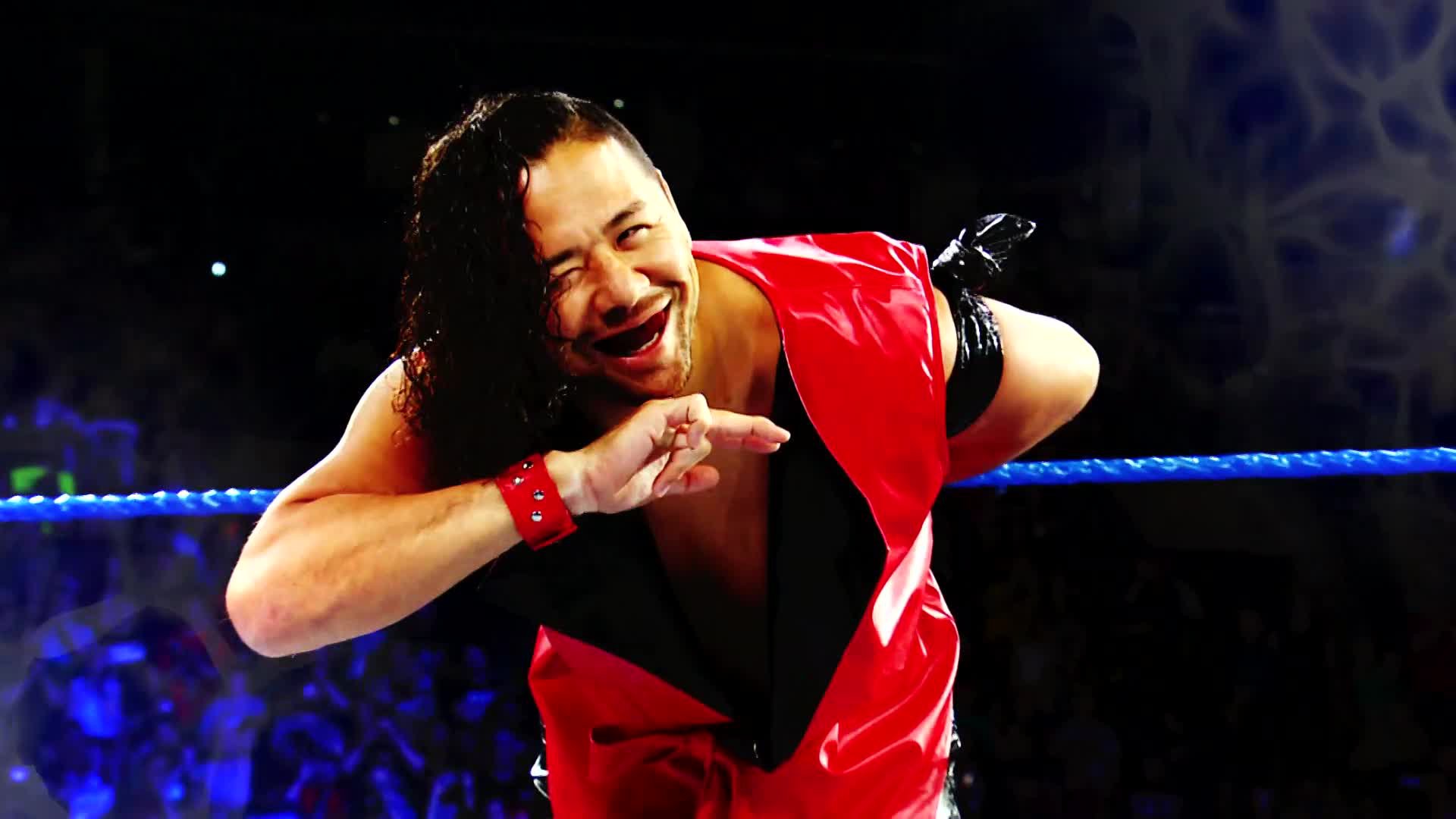 Hell of a week in wrestling, eh?
Well, given all of the news items involving professional wrestling right now, most notably the MASSIVE amounts of money that WWE is receiving for their TV rights, I want to talk about something more nuanced.  I want to talk about something that fans criticize often but seem to not truly understand. Today ladies and gentlemen, we're going to talk about character alignment.
Roman Reigns recently was interviewed by the Daily Express in the United Kingdom.  They asked him about him possibly turning heel, and his response was "It's a weird question cause, aren't I already a heel? If I garnered that reaction, what's the point? If it's already happening, if I'm already being booed, why try and get booed?"  When this article was published and it got to the internet, needless to say the IWC lost their minds. Some people, like me, tried to show people that clearly he understands that he's already an antagonist in some form. Others, like a heavy majority of fans I interacted with this past week, tried to argue that he's completely wrong and he's trying to save face by saying something that couldn't possibly be true.  So that created a question in my mind. Is Roman Reigns a face or a heel? More importantly, if Roman is a face, what does he do that constitutes being a face?
The answer to that question is simple, yet ends up getting very complicated.  Roman exhibits both heel and face tactics, often depending on the feud or who he's pitted against.  When he's heelish, he's brutal to his opponents, arrogant in promos and around other talent, attacks other wrestlers unprovoked, and known to hold a vendetta and go out of his way to eliminate his opponent.  On the other hand, Reigns has shown to be loyal to those he considers his family (The Shield and the Usos), has moments where he's pandered to the crowd, and stands up for himself often in the face of adversity.  So, the logical answer is that Roman is a tweener. Yet, some fans refuse to accept that, stating that not giving him a traditional alignment is a cop out. So, how do we figure out what Roman really is?
First, we have to realize that characters are no longer simply linear.  While there are characters that still fall in that realm, wrestling characters are, as characters in general often are, non-linear and deal with more shades of grey.  Characters have evolved into fully fleshed out characters, with motivations that serve multiple purposes. Wrestling has followed suit. Some of our greatest characters have been either a tweener or an anti-hero.  Long gone is the classic battle of good and evil between the "white meat" babyface versus the evil heel; it still exists in some forms, but wrestling and entertainment largely have moved on from this. So then, how do we figure out where a character stands when it comes to alignment?
In 1974, Dungeons and Dragons was created and introduced to the world.  The creators of that game introduced an alignment chart in which most characters in entertainment are judged by.  With society being more broad than simply good and evil, the creators found a way to classify characters taking into account their moral and ethical perspectives and motivations.  They concluded that there are 9 alignments that a character could be, all mixing the thought process of law VS chaos and good VS evil. The chart is below.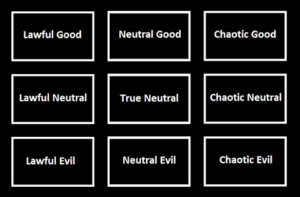 This chart gives deeper thought to character motivations and explains who a character is in a much deeper way than simply good or evil, or in wrestling terms, face or heel.  So, I'm going to explain what each alignment is and who I think associates with that alignment the most.
The first alignment on the character axis is the Lawful Good alignment.  Characters that align with this believe in truth, law, and doing good.  They often have a personal code of conduct that they stick to through everything.  The most clear character like this in the WWE is John Cena.  He stands by his code of Hustle, Loyalty, and Respect, and always tries to do the right thing.
On the other end of the spectrum, Lawful Evil characters are similar to Lawful Good characters in that they believe in law and order, but their purpose for such is to adhere to their ways and wishes.  These characters often use the law and manipulate it to get what they want, usually at the detriment of good characters. Nobody in wrestling represents this better than Triple H and Stephanie McMahon.  The Authority technically believes in the laws; they make them.  They often use their laws, however, to hold who they want down and push who they want to prominence.
Neutral characters are the most important characters in this character axis, because the represent the shades of grey more than any other.  Lawful Neutral characters represent that perfectly, as they believe in law and order and what's right, but follow their moral compass.  This differs from Lawful Good in that while both believe in law and order, Lawful Neutral characters don't necessarily believe in right and wrong.  They just believe in their code. This was the hardest for me to match to a WWE star, but the closest I can think of is Aleister Black in NXT.  Aleister has talked often about being in the grey space between good and evil, and his character follows its own motivations.  He doesn't try to be a hero, he doesn't try to be a bad guy. He believes in his own moral compass, but only his moral compass.
Chaotic Good characters differ from both other good characters in that they try to do what's right, but they believe in their conscience more than the laws maintained.  These characters are often free spirits or rebels that do what they want, but always in the name of good. I'd relate this alignment to guys like AJ Styles or Seth Rollins.  Both men have shown that they try their best to do right and stand up for what they believe in, but they've both shown that they're willing to do whatever they have to in order to achieve that.  Both men have had very brutal feuds with authority figures, and both men have also been the bad guys in the story, but through it all, they try to do the right thing according to their own conscience.
Chaotic Evil characters live by the old Joker adage; they just want to see the world burn.  Characters like this do what they want, when they want, how they want without any care who or what it hurts.  They don't really believe in anything but their own impulses. Since his heel turn at WrestleMania, Shinsuke Nakamura has represented this perfectly.  He's attacked and stalked AJ Styles at every chance simply because he wants what AJ has; the WWE Championship.  On top of his excessive and unnecessary violence, his speech and mannerisms have changed and become very neurotic and unconventional, even more than usual.
Chaotic Neutral characters are the Han Solo's of the world.  They do what they want, and are often considered crazy.  They're rebellious just for the sake of being rebellious.  Good or bad, their concern is their freedom and ability to do what they want.  I'm sure you've figured out that this is Dean Ambrose.  Ambrose is considered a lunatic, somebody who does what they wants and often doesn't make sense in doing it.  Ambrose has stuck up for his brothers but has also turned on his brothers when it's been advantageous to him. And more than anything, his concern is his ability to be unabashedly himself.
The alignment of Neutral Good is similar to Lawful Good in that characters believe in law and order, but will stand up against it if they feel that it's wrong or corrupt.  They try to always do the right thing, but are willing to go against what somebody else believes is the right thing if necessary. This describes Daniel Bryan perfectly.  Bryan had a very storied rivalry with The Authority where he was attacked and mistreated for months, but also became the authority figure later on in his career.  He's been on both sides of the law, but always does what he believes is right.
Neutral Evil characters have been called the "assholes".  They are just plain bad. They take advantage of any situation, go after their own interests, and they even align with other characters if it helps them in their goals and endeavors.  Doesn't this sound like The Miz to you?  Miz has had numerous henchmen and partners; he turned on them all.  Miz is always scheming to find a way to get what he wants. He's also cowardly and conniving, taking advantage of every opportunity.  You could also equate this to Kevin Owens.
I know you've all been waiting to see where I'd put Roman Reigns in this algorithm.  Well, we've finally gotten to the alignment I feel he fits best – the True Neutral character.  I know that differs from the perception that he's a face, so let me explain.  True Neutral characters aren't selfless enough to be good, but their don't do enough bad to be considered evil.  They don't follow the rules enough to be lawful, but they aren't wild or rebellious to be considered chaotic. True Neutral characters simply exist in the middle.  They do everything, just not enough. Doesn't that describe Roman? He'll attack a man viciously in the backstage area from behind one week, and the next, he'll stick up for his brother.  He'll pander to the crowd in a promo one week, and the next, he'll brag about how much better he is than everybody. Roman does what he wants with no bearing on anything else but his one goal.  He's a wild card, and that's the true nature of the character.
Now, obviously, these are just my interpretations of these character alignments.  I can understand if you disagree with any of these, I can even understand if you think using an alignment axis created for a Role Playing Game is even relevant to wrestling.  But my point is this – wrestling characters are no longer as simple as good or evil. There is more nuance in characters than ever before. Most of them aren't beholden to heel or face, they're more beholden to their character and it's motivations.  And, as I've explained here, often times it can serve many different purposes. So the next time you find yourself in the argument of whether Roman Reigns is a heel or not, try to think about it differently. You might be surprised what you think if you do.
FIN
---
Always Use Your Head and visit the official Pro Wrestling Tees store for The Chairshot All t-shirt proceeds help support the advancement of your favorite hard-hitting wrestling website, The Chairshot!

---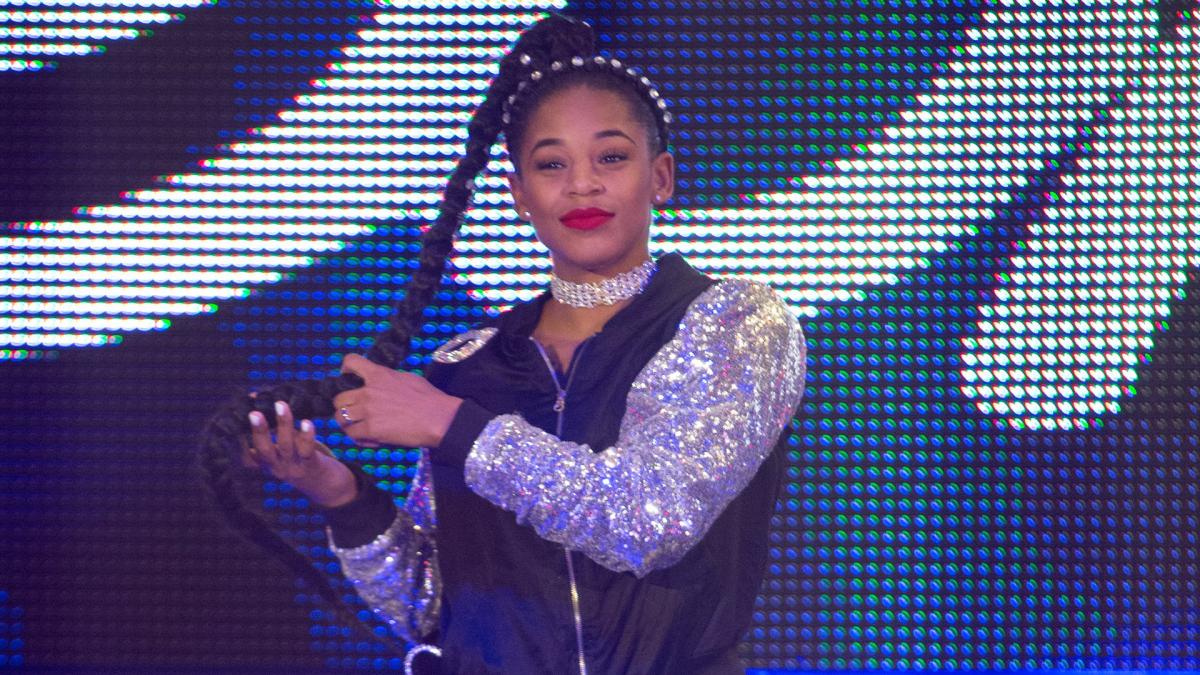 This weeks NXT had a double main event of Undisputed Era  vs the War Raiders for the Tag Team Titles and a rematch between Nikki Cross vs Bianca Belair.
It would be Belair vs Cross that ultimately closed the show which is nothing new as NXT have always put the spotlight on their women's division. It was a good match which ended when Black returned to demand Cross tell him who attacked him.
I've already talked about who might have attacked Black so I don't want to talk about that much more instead I want to talk about Belair.
Despite losing in the second round of the first Mae Young Classic to Kairi Sane, Belair has been undefeated on NXT TV. She's good in ring despite only being a year or so into the business helped by her athletic background. Her whip sets her apart and she plays a good heel.
My question is though: Why am I not interested in her?
Every time I see her I think she's not as good as the commentators make her out to be and for a while I thought she was overrated. Maybe she plays that good of a heel that I've worked myself into not liking her. I don't think having an undefeated streak helps her either. It's a trait we see too often with NXT when a new person comes in. So far they've done a good job of protecting her and finding ways to have her lose and keep her streak like in her first match with Cross.
Eventually she will have to lose because the longer a streak goes on for the more it begins to hurt the persons opponent and story telling. Especially if she wins the Women's title will undefeated like Asuka did. I think she will be champion eventually because she would a great heel champion lording it over everyone.
I thought when she did that sit down interview a while back talking about her upbringing I would be more invested in her but I'm not. It just reinforced that her gimmick is simply I'm better than you at everything.
A gimmick that's worked in the past but I think we need more than that now. It's like how just having the gimmick of just being a good wrestling is not enough anymore since the quality of wrestling has vastly improved. She strikes me as a female Mr Perfect.
I also get vibes of what Sasha Banks was when she was in NXT and we've seen what's happened to her since she went to the main roster. If I've seen that there's a chance main roster officials might see that which would not help her at all.
Hopefully my opinion of her changes in the near future as Belair continues to develop. She's going to be in NXT for at least another year or so considering she's still very young. With some small improvements to her character along with how good she is in the ring Bianca Belair could be a figurehead in the women's division for years to come.
---
Always Use Your Head and visit the official Pro Wrestling Tees store for The Chairshot All t-shirt proceeds help support the advancement of your favorite hard-hitting wrestling website, The Chairshot!

---
While You're Distracted, Drew McIntyre Is Taking Over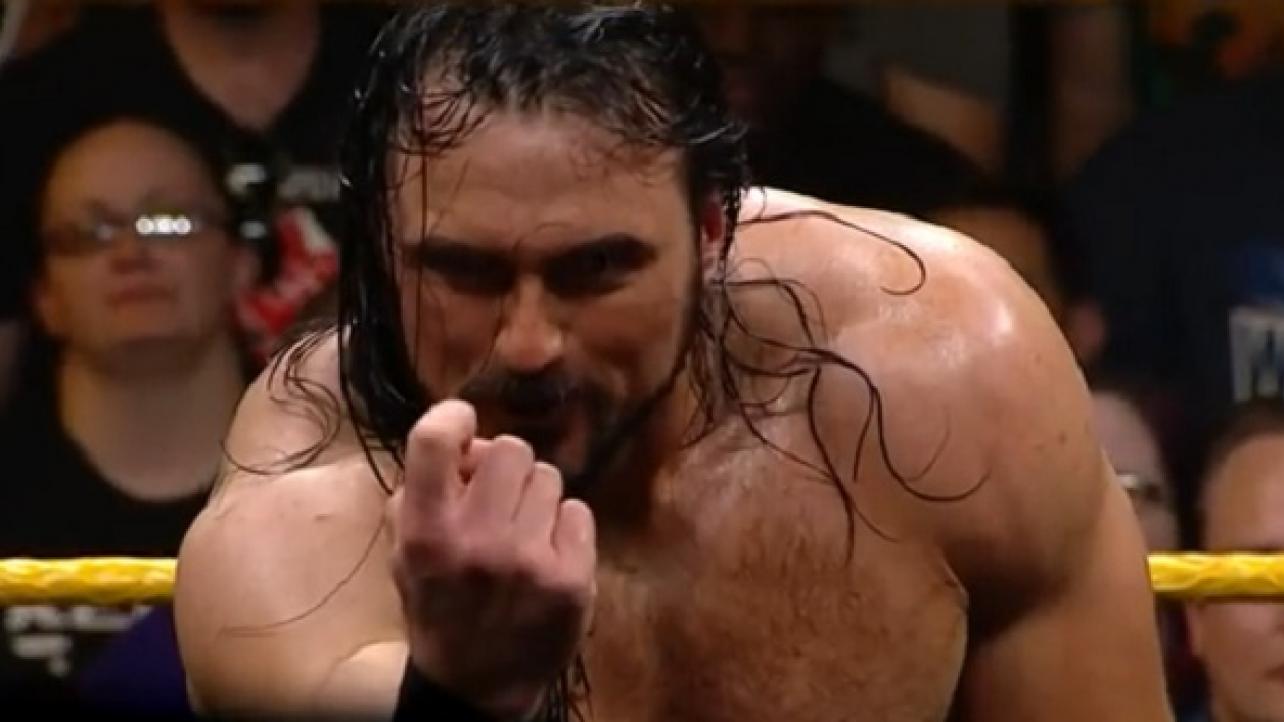 There's been a lot going on this week. Much of our attention has been taken by the developing situation in Saudi Arabia, which has led to some backlash towards WWE due to their relationship with the Saudi regime. Every part-time star & legend that we can think of has come back in recent weeks. Oh, and there's everything else going on in the world. It's a lot to take in.
Sometimes, things fly under the radar. We don't take proper notice of events that end up shaping the future of the wrestling business. Steve Austin adopting the nickname "Stone Cold" didn't garner much attention when it happened. Most of The Rock's catchphrases didn't immediately catch fire the first time he used them. Heck, it took a few months after Mankind got tossed off of Hell in a Cell for people to realize how big a deal it was.
Raw on Monday was one of those shows that we barely noticed while it was happening. Much of our attention was focused on Saudi Arabia, along with the SmackDown 1000 show the next night. Raw's main event pitted The Shield, who have been fighting off rumors of dissention for weeks now, against Braun Strowman, Dolph Ziggler & Drew McIntyre. While Dean Ambrose & Seth Rollins had their moment of unease, it was Braun Strowman's alliance that broke apart at the end of the night.
Braun's logic in associating with Dolph & Drew was always flawed. He thought he was getting two guys to watch his back, to stay in the shadows and handle Roman Reigns' friends while he set about his goal of obtaining the Universal Championship. He wanted a couple of flunkies. If Braun had paid any attention to the careers of the men he was trying to put in these roles, he would have seen all of this coming.
Dolph Ziggler's best quality as a professional wrestler is his ability to serve as cannon fodder. He has the ability to make almost anybody across the ring from him look like a million bucks. When you enlist him as part of your group, you do so with the understanding that he's going to be taking a lot of pinfalls. It isn't ideal, but hey, it keeps you from taking the fall. Getting mad at him over it is counterproductive. It also has the side effect of getting his tag team partner really mad at you. That's the last thing you need right now.
Look who's here to kick things off LIVE TONIGHT on @USA_Network…#Raw @BraunStrowman @HEELZiggler @DMcIntyreWWE pic.twitter.com/oXl4ryO2DF

— WWE (@WWE) October 16, 2018
Which one of these guys is supposed to be the star?
In case you haven't noticed, the Drew McIntyre that's emerged onto the Raw scene in 2018 isn't the same Drew McIntyre we remember from back in the day. It was almost a decade ago when he debuted on SmackDown as the Chosen One. He was a pretty young Scottish fella with Vince McMahon's stamp of approval as a future world champion. Getting Vince's endorsement is a big deal, but as some of our top Superstars have learned over the years, it makes it tougher for the fans to buy into you.
Drew showed a ton of potential early on, but something was missing. A reign as Intercontinental Champion & with Cody Rhodes as SmackDown's Tag Team Champions didn't quite click. There was also the business with Drew's marriage to Taryn Terrell blowing up & the fallout souring WWE higher-ups on him. He didn't do too much of note after that, except form 3MB with Heath Slater & Jinder Mahal. Don't get me wrong, 3MB definitely had its entertaining moments, and the group has already seen one of its members become WWE Champion. It was, however, a huge step down from being the Chosen One and a future world champion.
Drew got released in June 2014. Some guys get released from WWE and are never heard from again. Others take their new status as an opportunity to reinvent themselves & step their game up to another level. That's exactly what Drew did. He dominated EVOLVE Wrestling from his first night in the company, winning their championship in his first match there. If that wasn't enough, he was one-half of their first Tag Team Championship team. He went to TNA/Impact Wrestling and won their top two championships. He tore a path through the United Kingdom wrestling scene, winning titles wherever he went.
While doing all of this, Drew developed his persona and became a more effective talker. He got bigger & more effective in the ring. Basically, he improved everything about himself as a wrestler & sports entertainer. By the time he returned to WWE, via the NXT brand, Drew McIntyre was ready to be the top star we thought he could be. The only thing keeping him from dominating NXT for longer than three months was a torn bicep. Once Drew recovered from that, it was time to hit the main roster.
His run on Raw since the Superstar Shakeup hasn't seen a lot of bumps in the road. His teaming with Dolph Ziggler has made the Showoff relevant for the first time in a long time. McIntyre has yet to take a pinfall loss while on the Raw roster. There have been some disqualifications for kicking too much ass & things like that, but Drew has been portrayed as an unstoppable force since his return. To the point where he can lay out Braun Freaking Strowman with a Claymore kick and it doesn't surprise anybody. Well, except Braun, who actually thought that McIntyre would serve as one of his toadies. Silly Braun. If the Monster Among Men wants to keep this alliance going, it'll be on the Scottish Psychopath's terms.
We all know that the Saudi Arabian quagmire is going to disappear in the rear view mirror at some point. WWE (and professional wrestling in general) has withstood every crisis that people thought would bring its demise. Publicly revealing that wrestling was predetermined didn't kill the business. The sex & steroid scandals of the early 90s didn't end it all. Chris Benoit killing himself & his family didn't derail the industry. These issues were big bumps in the road, but pro wrestling survived.
When Saudi Arabia is far off in the distance, Drew McIntyre will be standing in front of your windshield. Probably with somebody's head hanging from his hands, and maybe the Universal Championship over his shoulder. While you were distracted, he was making his mark. Bring in all the part timers & legends you want. The future is here, and ready to kick your head off.
---
Always Use Your Head and visit the official Pro Wrestling Tees store for The Chairshot All t-shirt proceeds help support the advancement of your favorite hard-hitting wrestling website, The Chairshot!

---
Joe's Lucha Libre Weekly: News & Opinions (10/18/18)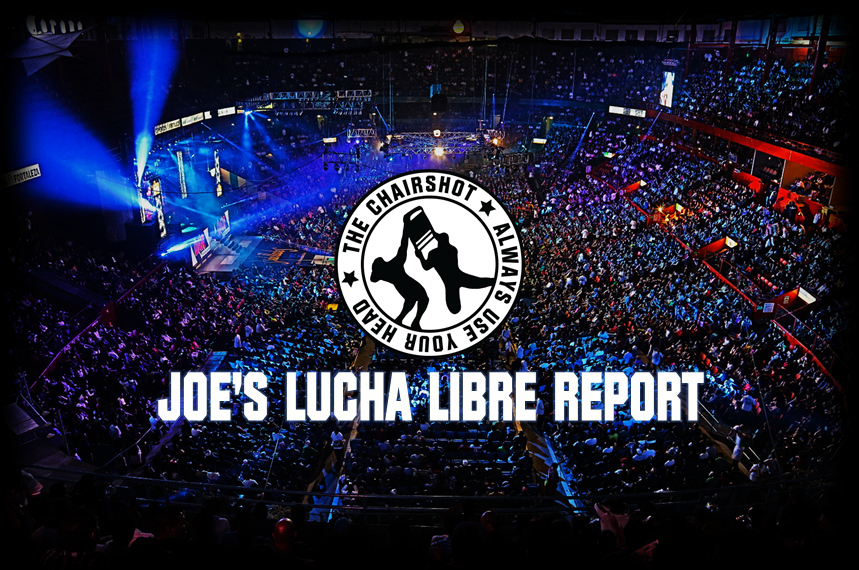 Fear Not! We have a AAA show finally this Friday but first…
CMLL
Last weeks shows to sum up really quick was basically a small tournament to decide the two competitors in the heavyweight championship match. The important note on the Puebla show was Volador defeating Cavernario defending his Welterweight championship. But that was discussed more in depth last week. Important notes to look at are Volador Jr and Soberano Jr competing in the New Japan Super Juniors Tag League. I will be watching those shows not just for the luchadors because, well, I watch most of New Japan's shows. But our CMLL athletes defeated ACH and Taguchi in the first match of tag league for them. They will be facing Jushin Thunder Liger and Tiger mask tonight.
Side note: I've watched Soberano and Volador vs Tiger Mask and Jushin Thunder Liger. It was a very exciting match. The crowd was super into Volador and kept chanting his name. Which makes sense because he has a very smooth style. The match saw Volador and Soberano having the advantage a lot but in the end Soberano was pinned by Tiger Mask and they lost falling to 1-1 in Junior tag league with 2 points.
Arena Mexico, Friday
The important notes of this show are Ultimo Guerrero defeated Michael Elgin in the main event in what was a pretty good match. Of course Guerrero had to avenge himself after losing the Grand Prix to Elgin. But I think it's okay considering what Ultimo Guerrero obtains later in this summary of the shows (see below for Tuesday Arena Mexico Show). Elgin expresses how much he loves Mexico and would like to be back, as did Flip Gordon on the Tuesday show three days before this. I have to think Elgin will be back. He was very over with the crowd and they appreciated his ability to do some lucha libre. Ultimo Guerrero raised his hand at the end, and since he won the Grand Prix, I have to think they have plans for him. It's not like Elgin is taking American booking. It's just Japan and Mexico now.
In the Co-Main Event we saw LA Park, Mistico, and Volador defeated Hechicero, Cavernario, and The Chris. Interesting note in this match is that Ciber was supposed to be in it but a few days before the show a change was made. I wonder if that has to do with last week's show where Ciber was totally not taking bumps for Park. Park tried to go for his spear, his new finisher but Ciber didn't take it and it ended up being a clothesline which Park was very upset at. This, however, was just a standard match. Nothing else important.
The match before saw Finlay and LA Park's son team with Atlantis in what was a nice fun match against Bestia Del Ring, Okumura, and Rey Bucanero. It was a fun match, Hechicero was originally to be in this match but was moved to the match Ciber was supposed to be in. Finlay has been used a lot in CMLL recently so i wonder if they're looking to use Finlay, Flip Gordon, and Elgin more specifically. It feels like Finlay is stuck in New Japan since there isn't a spot for him right now. He also wasn't booked in the Junior tag league so he has time on his hand. Atlantis pinned Bestia to win this match.
Puebla
The main event of this show saw Caristico team with Mistico and Finlay. It's weird to see Mistico and Caristico in the ring, since the fans know Caristico is the original Mistico so it kind of hurts Mistico and they want to see Caristico. Finlay, again getting some more work in CMLL working Puebla. The Puebla shows are always fun for outsiders to work. It's a nice relaxed atmosphere and the crowd feels like it's right on top of you. They wrestled Los Guerrero's. As you would figure though, going into a heavyweight title match, Ultimo Guerrero's team wasn't going to lose. The Co-Main saw Diamante Azul team with Angel de Oro, and Niebla Roja facing Mephisto, Luciferno, and Ephesto. Of course Azul's team won as well going into his heavyweight title match. I felt Mephisto's team looked silly at times in this match.
Arena Mexico Tuesday
Obviously the big thing for this show was the crowning of a new heavyweight champ. It was a nice back and forth match with Azul and Guerrero trading big moves, but Guerrero won with a reverse suplex off the top rope for the win. It was around a 15 minute match and it was a good match but the problem is the crowd didn't sound totally into it mainly because it sounded like there was barely anybody in the crowd. As I make note in my weekly review of the CMLL shows which will be out later this week, you could hear the echo from the announcers talking on their headsets because the arena simply wasn't filled much at all. I'll be interested to know if there will be attendance numbers for this show like there usually is for the Friday shows.
The Co-Main saw Mistico team with Niebla Roja and Stuka to take on Nitro, Euforia, and Rey Bucanero. What was interesting here is that Shocker was listed as being in this match on their billboard and even on the upload of the event after it aired live on Youtube they still listed Shocker as being in the match even though he wasn't. He was supposed to be in a match last Friday which he wasn't in either, so I wonder if there's a problem with him or if he's injury. I haven't checked if he's working any other shows in the mean time. There wasn't anything significant about this match or the matches underneath. They were all just fun matches.
Preview of Arena Mexico Friday Blue Panther 40th Anniversary Show
This will be the 40th Anniversary show for Blue Panther and they are having a tournament, yet again. It is the Suriano Falcon Cup and the competitors in the match will be, Angel de Oro, Blue Pnather Jr, Niebla Roja, Black Panther, Stuka Jr, Dragon Rojo, Luciferno, Misterioso Jr, Espanto Jr, and Templario. I'll make my prediction on the winner….. Templario. I feel like having Blue Panther Jr win would be obvious but hey you never know. The main event of the show is Caristico, Pentagon Jr, and David Finlay yet again vs Rush, El Terrible, and Cavernario. That should be a really fun match. The legends match on this show for the Blue Panther Anniversary show is Blue Panther, Black Warrior, Panterita del Ring, and Euforia vs Mascara Ano 2000, Sanson, Cuatrero, and Forastero. Another name match on the show features Mistico, Diamante Azul, and El Valiente vs Negro Casas, Dark Magic, and El Felino.
---
Always Use Your Head and visit the official Pro Wrestling Tees store for The Chairshot All t-shirt proceeds help support the advancement of your favorite hard-hitting wrestling website, The Chairshot!

---