Cheap Shots: Montreal New Job #1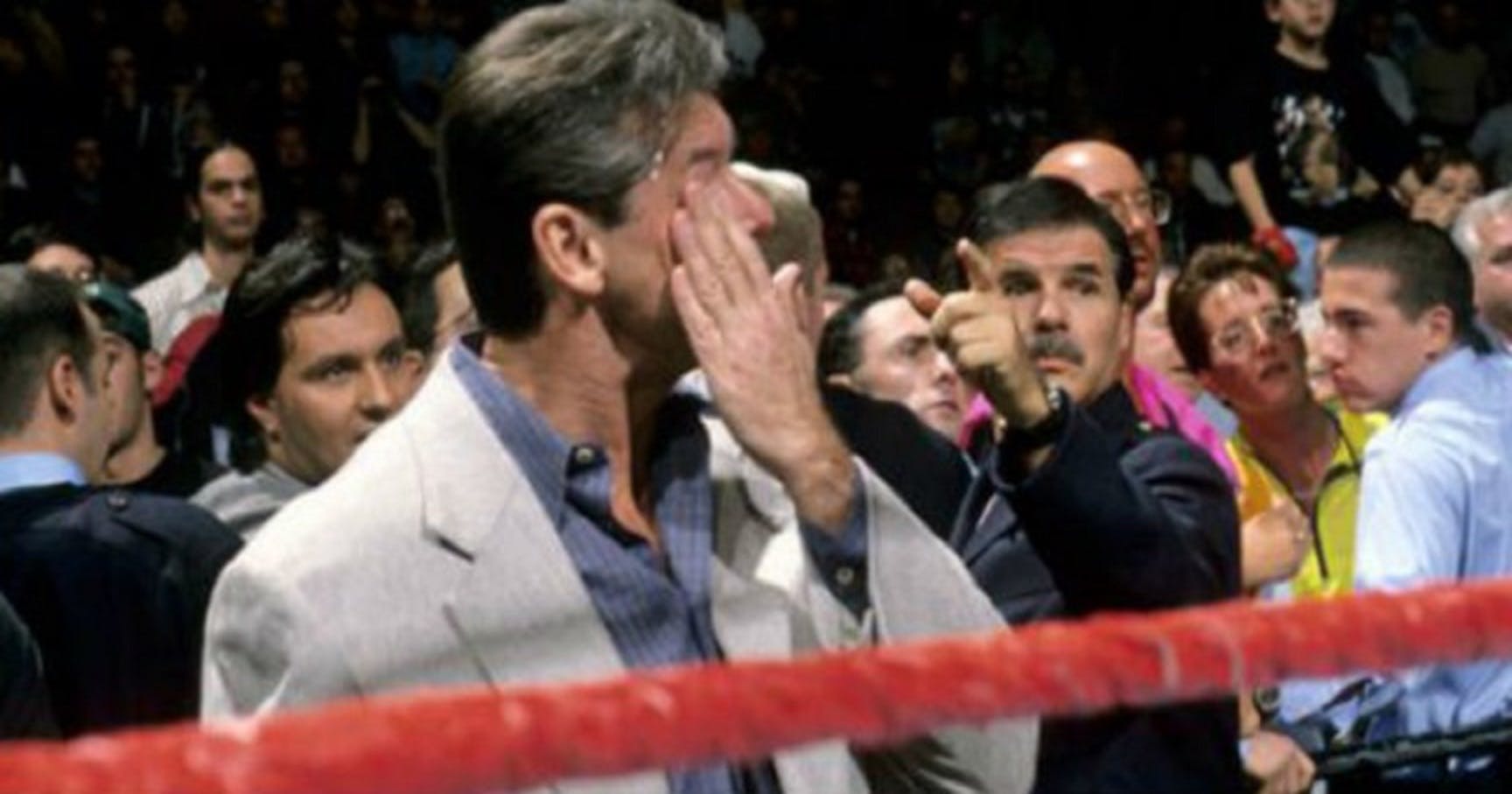 Mad Man at the controls once again. My colleagues all did an amazing job covering things in Saudi Arabia. They're rather jet lagged and need time to recuperate. Speaking of frequent flyer miles, Vinnie's circus is in the most infamous North American city in the rotation for the first half of a double shot this week. Now that I have the echoes of Cornette's tones out of my head, I hear French coming from Air Traffic Control. Despite personal lineage, my Parisian recall is extremely limited, so A Giant Ghost must insure the landing. There is no need to reevaluate WWE History here. That has been done ad nauseam. All marks should remember is that Jerry Lawler once called Canada "Bizarro Land." In truth, Vince has done more to cultivate that reputation than crush it in twenty years. If our neighbors to the north are a strange family, Montreal can imitate their crazy uncle. Let's visit a friend's house, shall we?
Monday Night Raw opens as Roman Reigns' music hits for the typical sheepish reaction. He starts a promo nobody cares about. It is getting to the point where he can't open a show himself to get a desired reaction and move things forward the way Stamford wants. The Million Dollar Question is: Do they care enough to help him or are they just having fun watching him squirm? This time, help came in the form of Sami Zayn? Why not? After all, the multi-lingual performer is a native of Quebec. Upon receiving the biggest baby face pop of his career, the former masked athlete wants a fight only to be interrupted by Jinder Mahal. He is such a worthless heel that he can't even elicit a positive reaction from Canadian sheep despite being A Native. It's okay, the next person out from behind the curtain made up for it.
Another Son of Quebec wants a shot at The Big Dog. Andre The Giant never spoke this much French while on camera for The WWF! This time, it's Kevin Owens. How does The Samoan Hype Machine get out of this mess? Simple, send Lashley and Strowman down for the save. Geography dictated a lukewarm response to Walking Armageddon; but, even Canadian marks could not turn heel on The Big Man when he started beating up those representing The Maple Leaf. This schmoz was designed to set up a 6-Man Tag later in the evening.
This week's action starts with Elias mid-ring cutting his tweener promo and lying about his fame as a vocalist. His ability to work in the squared circle is improving though. As evidenced by his victory over Bobby Roode last week. Cue the rematch as Roode's music literally stops The Guitar Man in his track. Was anyone else surprised that no one on commentary mentioned Roode's Canadian Heritage last night? Both men are solid workers and neither did anything to change that here. Thanks to WWE's stale booking, smart marks have become predictably oblivious to certain things. If Elias won last week, Roode was going to win this week. It's how Stamford works. Not this time. A typical match eventually found Mr. Glorious on the apron where Elias took his head and rammed his throat into a turnbuckle bolt. Thanks to a strategically placed microphone, the bump sounded hideous. Bobby took a flat-back onto the floor. After this, the lines began to blur. I don't think the referee even counted. The only thing that told me it was still a work? The infamous X never went up. And I was waiting. This was a very solid angle to continue the storyline.
Our next relevant segment finds The Authors of Pain headed to the ring. Apparently, the imposing rookies had been challenged by two tiny French-Canadians earlier in the day because WWE wanted to pay dudes $1000.00 to get crushed. We all know how this goes. The only question was duration, and AOP's post-squash promos may have been longer. They said The Book of Pain remains open and every tag team on Raw would have a chapter reserved for them. Random thought: If the mythical heel turn of Roman Reins actually happens, he could find worse backup than these boys.
Canada is then treated to an in-ring Seth Rollins promo, and the marks in Montreal were promptly losing their minds. The Architect still held IC Gold after winning a 4-way ladder match in the desert. Throughout the contest, his greatest competition took the form of Finn Balor. The 8-Pack Irishman came out to remind Seth that he was fingertips away from the strap. By Emerald Math, both gentlemen were knotted at two victories apiece and Finn wanted another crack at the championship before Backlash. Seth asks the crowd if they want the match. He Agrees to put the belt up. Before a match can start, The Lost Puppies come out asking both to form The Four Horsemen of WWE…excuse me while I puke. A writer should be fired immediately. Dallas & Axel were turned down flat and quickly dispatched.
Our first recess segment finds my girl being asked her thoughts on Bayley's recent behavior. Does anyone know why we are dealing with a feud that should have concluded in New Orleans? Oh, I forgot about that stupid Battle Royal. Back to last night's acid trip. Lady Banks cuts a good promo about Monday Night Raw still being on Boss Time, I WISH! She says, if Ruby wants a riot: "She can Bank on one." LET'S GO! Except, none of these fabulous matches that Sasha puts on feel even. As an unapologetic Super Mark for The Female Dragon, I can set my watch: Great match, BS finish, Banks loss. It pisses me off! Why is she Dolph Ziggler every EFFING week? Where is her spine? Where is the heel turn? Where is my PISSED OFF Sasha Banks? I will ride with her until she retires.
I guess the new old-school Canadian Marks need an adrenaline rush? Fine, send Natalya Out. The roof's only gonna come off! Hitman's Niece & Anvil's Daughter Brought thunder from the crowd as she came home last night. The Queen of Harts had backup from Ronda Rousey. Whoever had Eve Torres in Announcer Shout out Bingo in 2018, you win! Nattie had a quick match with Mickie James, who had Alexa Bliss for "help." All Little Miss Math Class needed was her track shoes. She was only out there to run. First, from Ms. Rowdy, who chased her off the apron, around the ring, and up the ramp. Producers were so obsessed with the shot that they almost missed the pin. Bliss wasn't done running. She was nearly at the entrance when Nia Jax's music hit! Big Fine chased her through the crowd. When she is scared, (often), there is no one who appears less qualified to work as talent in WWE. Okay, it's a coin flip between her and Carmella.
Time for the 6-Man Tag. Samoan Hype Machine takes the early advantage, including a Double Drive-By on Owens and Zayn. Lashley gets the tag. After some early offense, all three heels get heat on Lashley. Naturally The Canadians are getting baby face pops for their tactics: "Yay, they spoke French!" Lashley absorbs more punishment here than he did in six months in Orlando. Welcome to New York. Eventually, Reigns makes the tag and starts destroying everyone. He doesn't see Owens; who gives him one knockdown shot and begins to repeat the same process used on Lashley. Heels keep trading off until Roman gets separation to tag Strowman!  The Human Freight Train does not disappoint. Mahal & Owens are treated like pinballs. The heels get lucky when Braun posts himself. However, they are cut from 3 to 1, leaving Braun in the ring with Owens who Superkicked Strowman into the corner and attempted a Cannon Ball. Unfortunately for KO, The Big Man recovered enough to stop him with a running power slam for the clean win. Even Bizarro Land cannot hate Braun Strowman.
The most talked about moment from the desert did not happen in the ring. Titus O'Neil is a former SEC football player at The University of Florida. Big Dude tripped on his way into the match and slid UNDER the ring! Sorry Bro, you will NEVER live that down! He was asked about it last night and laughed it off like a professional. Baron Corbin came and tried to insult him. The Lone Wolf lost his pulse again. Want more proof? He went to the ring to cut a walking promo on No Way Jose and couldn't get through one line! The two had a rematch complete with Jose's conga line. This time, the new comer got his win when Titus Worldwide came out to distract Corbin. After the match, Johnathan Coachman had an interesting thought. Why not put Jose in Titus Worldwide? Hey, if you wanna give the kid a chance, I've heard worse suggestions.
Here we go with The Main Event for IC Gold. These two have a ton of athletic respect for each other and know their opponent so well. Great chain wrestling and false finishes everywhere. The Move Set Twins certainly put on a show. One of the most memorable spots was The Irishman taking a superplex but reversing Rollins' Falcon Arrow to deliver it himself! Ten years ago, that's a consistent finisher. After several tries, Rollins hits The Curb Stomp for the clean victory in preparation for his title defense against The Miz at Backlash. Hope my passengers like maple syrup and escargot because another round of pancakes and snails is ready for SmackDown Live. Meanwhile, I hope the gas man can read the American gauge on the plane!
Dear Smarks: WWE Does Listen To Fans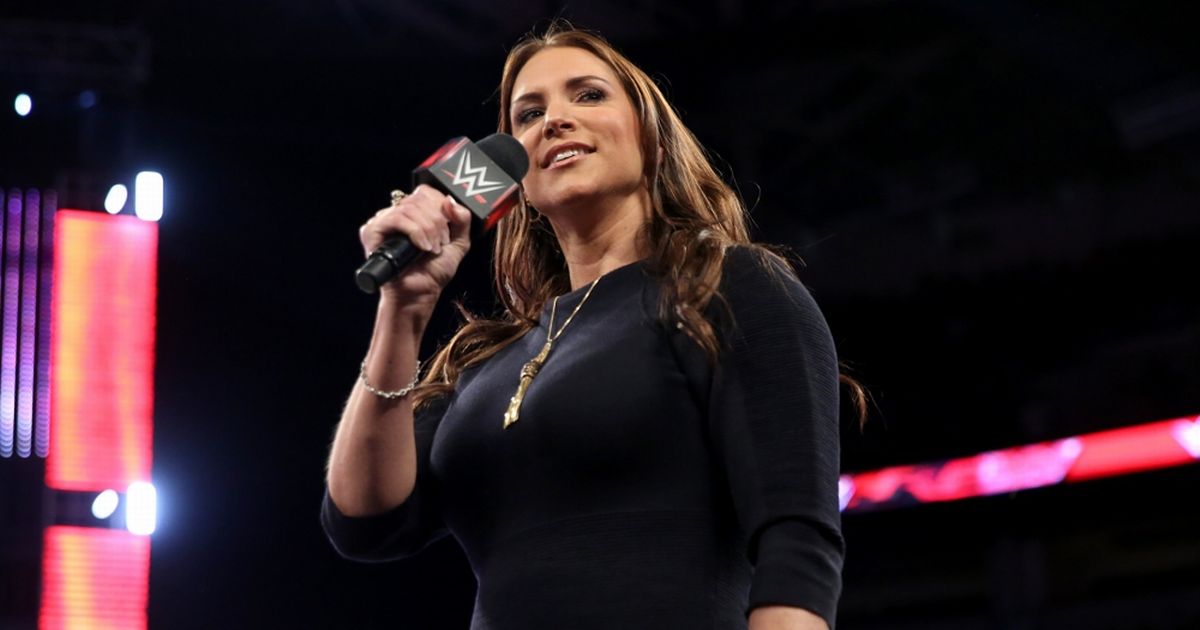 Either last week or earlier this week (my days are running together so I don't remember), Stephanie McMahon was at a summit called 'Game Changer' and she made the following comment: 'We're successful for one reason only – we listen to our fans.'
The internet smarks ROASTED Stephanie over this comment, mocking her for claiming that WWE listens to their fans when, in their minds, that is clearly not the case. Why? Because Roman Reigns, not Braun Strowman is champion, among other things. Clearly, any company that makes Roman Reigns champion over Braun Strowman isn't listening to their fans, or at least, their REAL fans. You know, the all-knowing, smark community who know how to run a multi-billion dollar business better than the people who work there do.
I've tackled this 'Real fan' nonsense in the past and I'm really not in the mood to do it now and the issue of Braun Strowman being champion is an article unto itself. However, let's be clear here: WWE DOES listen to their fans and the fans they listen to are the fans that buy stuff.
WWE first, last, always, and forever, is a business. They need money to survive and being a publicly traded company, they need money to keep the shareholders happy, that means they have to know who and what makes the money to keep the shareholders happy and keep the company afloat and who is making them the most money is Roman Reigns.
Don't give me that look. Don't roll your eyes at me and grumble about him being over pushed and/or shoved down your throat. I can name several people in WWE not named Roman Reigns that are over pushed. The bottom line is that Reigns moves merchandise, his stuff sells and sells really well. Having been to a few WWE TV/PPV tapings, I can tell you that Reigns' stuff can get a little tough to find and is usually the most requested item.
Now before any of you make snide comments about Reigns having more stuff to sell, I checked WWE's shop are and compared the number of Roman Reigns shirts to the number of shirts for AJ Styles, in terms of shirts including: T-shirts, tank tops, hoodies and what's available for both genders, Roman Reigns had thirteen shirts available while Styles had twenty. Thirteen different shirt designs to twenty and that doesn't include hats, gloves, or the non-wearable stuff available.
Oh, Reigns' stuff is bought by women and kids, so it shouldn't count? Here's my question: So what? It's still money that SOMEONE is spending on merchandise. If WWE didn't want women and kids to buy their stuff, they wouldn't be marketing stuff for women and kids. Why? Because women and kids are FANS!
For those of you still grumbling, here's some food for your thoughts: Why should WWE listen to their 'real' fans? No, I'm serious. Why should they listen to fans who cheer something one week, boo it the next, demand that indy darlings get pushed despite getting mediocre pops from Main Roster audiences, and pay more attention to beach balls and time clocks than the matches? Why should they listen to people who BRAG about spending a lot of money on tickets just to boo one person they don't like?
WWE is like any company, they listen with their bottom line, and what they're hearing from fans is that the fans like Reign because that's the stuff that sells the best. And before you say one thing about about Reigns' stuff being more available at TV tapings and Live Events, I've been to a RAW taping, a RAW PPV, and a SmackDown/205 taping and while Reigns stuff was at SmackDown, there was also a lot of Styles and Cena stuff available at RAW events and I'm not hearing any complaining about that.
Maybe the problem isn't that WWE isn't listening, it's just that your views aren't the what the majority paying fans think or want. WWE is catering to what most of their fans want, not just the small minority that can't seem to make up their minds about what they want.
Cheap Shots: Should Finn Balor Quit WWE?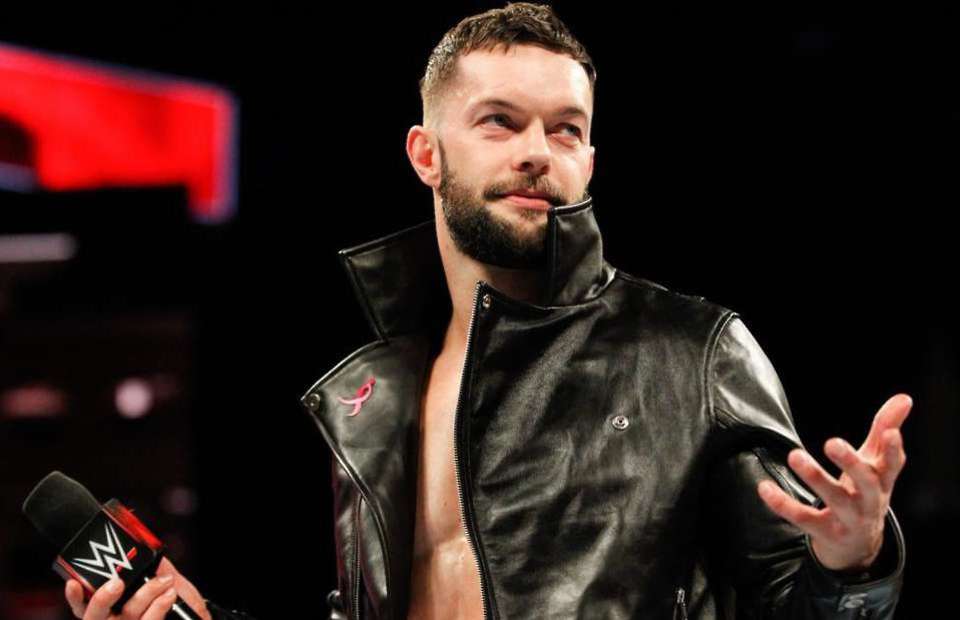 Why Finn Balor should "Quit" The WWE
After seeing KO burst into tears on Monday night RAW two weeks ago and "quit" there were a slew of videos about why KO "quit". The biggest one was to revitalize his character. So in playing the devils advocate why not have the first Universal Champion quit? Here's why!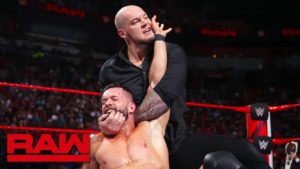 After Balor won and "lost" the title after 2016 SummerSlam he's had and up and down career in the main roster. The once longest reigning NXT champion was a phenomenon when he joined the NXT, but once he hit the main roster, while fan support is still there it is fleeting. He had a brief reunion with Gallows and Anderson which might've singled a heel turn to fans, a feud with Rollins for the IC title and has had back to back to back matches against Baron Corbin. None of which have done anything for the superstars character. A heel turn might have helped a few months ago, but the repetitive booking has kind of killed that momentum. 
With Finn away from the scene for a while it might help the WWE reevaluate the talent that is Finn Balor, it might also give Finn time to figure himself out too. With a WIN to his name against Elias, it seems like the co-founder of the Bullet Club may either turn to his alter ego The Demon, or perhaps a superstar shakeup is in order and he should be in place to get Balor back in the limelight. Right now, Raw seems packed full of main card talent that is either starting a faction of sorts I.E. Braun, Drew and Dolph or is turning on The Shield.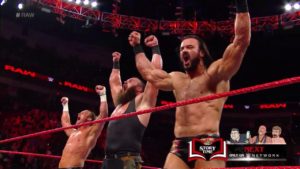 Listen, while SmackDown Live is producing the better show, it is not like the talent on there is being utilized any better. Nakamura is in limbo with the U.S. title, Aj and Joe are having a great feud in terms of promos, but not in the squared circle. The only thing that brings SmackDown Live as the A show is really their tag division and the Charlotte Flair/Becky Lynch feud. 
So maybe a frustrated Finn goes away, and comes back as The Demon on SmackDown Live and interjects himself in the feud between AJ and Joe, maybe he causes friction between The Club and AJ and they "screw over" AJ during a title match, the possibilities are endless moving Balor to team blue, but what this boils down to is WWE needs to make this move while Balor is still a fan favourite and what I mean by that is that he will always have the crowd behind him, but even the loyalist fans can get bored.