CheapShots: We Shouldn't Do This on An Empty Stomach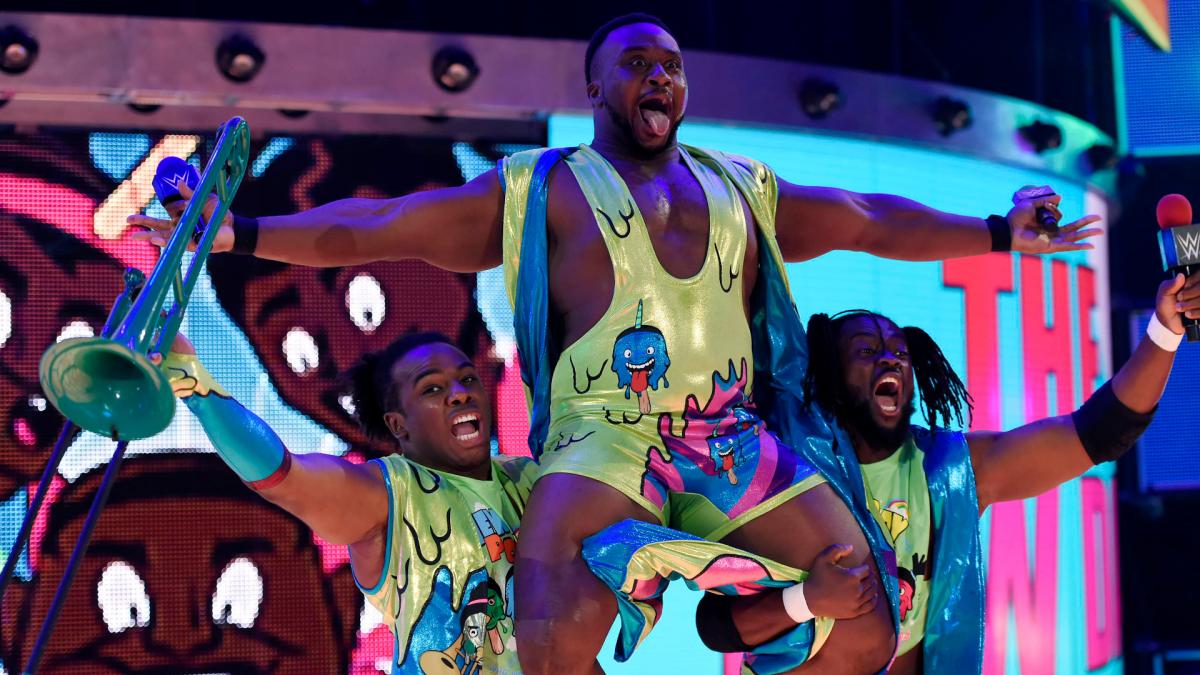 Cheap Shots are unfiltered, uncensored opinions, and those opinions reflect only the author!

I was stuck in customs at Heathrow Monday afternoon. Brits have no clue what to make of a mechanical ass! Found a quick transport to O2 and a good bottle of scotch. Didn't have time for Big Ben or Buckingham Palace. My body clock's all kinds of screwed up. I was supposed to meet Regal at an English Pub for a crash course in British history of the art form. Agents from Scotland Yard made it impossible. Did I mention I hate metal detectors? Delays meant missing out on Monday Night Raw. I was able to make SmackDown Live. Gotta be quick. This is London. Not Canada, but it's still its own shade of weird. Tip the bottle of scotch back and come along wankers!
We're gonna do this in reverse because most of the promos led to interesting happenings and made sense. Start with Rene Young in the ring, calling out Daniel Bryan. Bless The Union Jack Crowd for literally hijacking this segment. She was trying to ask him questions about last week's loss in his Money in The Bank Qualifier, and his emotional mindset. The crowd was so wired, Daniel had to take a mic and cut a solo promo to help her out. "…FEEL THAT!" Upon reflection, he said that happiness was adrenalizing his comeback and the loss brought him back to a competitive baseline. What is this? A logical athletic response from writers in WWE?  I'm shocked!
Unfortunately, this brought out Big Cass, cutting his typical obnoxious "I'm bigger than you" promo. Cass said the only reason he tapped out so fast at Backlash was, so he could get right to his feet and keep beating Daniel up. This side of the coin was only exposed briefly. Once it was flipped, the big man was involved with a wasp stinging the s*** out of him! Bryan went right after Cass's vulnerable knee. First, wrapping it around the second steel cable and taking him to the mat. Then, putting him in a devastating heel hook. This forced Cass to tap. It didn't matter. The only refs involved were trying to pull them apart. Good luck with that! Was Vince high last night?
Welcome to A Moonwalk better then the Fake Wrestler from Staten Island. Don't worry, I'll get to her too. AJ Styles and Shinsuke Nakamura cut opposing promos regarding their Main Event Tuesday night. Yes, it was a "give a PPV Match for free" kinda thing. However, this one had a purpose. Who are you and what have you done with Vince McMahon? The winner of this English Explosion got to pick the stipulation for their MITB Showdown and The Con Artist's next shot at WWE Championship Gold. Surprisingly, the match itself had no actual nut shots but was still intense. These gentlemen have such an athletic connection that it was impossible for me to predict the outcome. Nakamura is so good at using his legs and his movement, it is almost pointless to watch the rest of him when he is within striking distance of an opponent. For A Stamford encounter, there were counters everywhere. Styles nearly jumped into the ref, allowing Nakamura to feign taking a low blow. This led to a second successful Kinshasha, and a Styles loss. The Artist Formerly Known as can now pick the match he wants at Money in The Bank
There was a unique twist in the next MITB Qualifier. Unique is a dinosaur in Stamford. The match was of the tag team variety. Though, only one member of the winning team could take part in The Name Sake match in The Windy City. Combatants: The New Day & The Bar. Miz was on commentary here. Why not? Mike will never be a baby face in my eyes. However, most sheep could see him as a tweener very soon. He suggested this single opportunity could lead to the breakup of The Modern Free Birds, I could see this possibility. Dammit, why is Mike sounding smart? Did somebody spike catering? Anyway, Xavier Woods is improving his skills in the ring. The shoot Brainiac scored the pin with an elbow from the top rope, making a path toward Singles Gold for one member of his team. As of writing this, we have no idea who will fill that spot.
Apparently, Paige's retirement has turned the remaining members of Absolute Yawn into high school students. Don't they know Little Miss Math Class is on RAW? This was the first of our GM's two segments. Corey Graves' Crush thought she was being handed an invitation for The Women's MITB Match. Paige said both ladies would be given a chance to enter the contest in Chicago. The Jock thought that translated into a handicap match against Becky Lynch. Paige said no. The match would be a triple threat. Naturally, the individualistic goal attached to this match made it impractical to think the teammates could stick together. Mandy Rose knocked Sonya Deville from a pin and took The Disarmer for the loss, Those Predicting a losing streak for The Lass Kicker were wrong! My refusal to connect Carmella to anything related to wrestling enables me to drop this tidbit here. Since Miss No Revolution is just holding a belt, she needs another Mellabration because The Real Vince McMahon is an asshole. Thankfully, Paige put us out of our misery. Coming out to say Blondie Circus must defend SmackDown Women's Gold at the PPV. Her opponent is The Rising Sun Mystic, Asuka. Vinnie's Circus is hot shotting the s*** out of a PPV in JUNE! They must be careful coming out of it.
Be patient, I've got one glass left for four promos. Smart marks and sheep alike finally saw The Main Roster debut of Andrade "Cien" Almas and Zelina Vega. This was a squash. I don't know much about The Former NXT Champion's move set. He uses a running double-knee from corner to corner that looks like it can knock anybody out. His finish is a Hammer Lock DDT. My apologies Senior, no one else is The Snake! Let's have some fun! I believe Ms. Vega comes to us with in-ring experience from Puerto Rico. I can tell you that she has an incredible look. She could probably cut an old-school heel promo in a blink. Fabulous mic skills. I can't wait to see more of her!
Samoa Joe cut a random promo on Big Cass. Someone please wake me up when he does more than that. Cut backstage where Aiden English has a room full of merch to help his partner celebrate Rusev Day. The Songbird goes to hit his tagline when Lana cuts in. The Ravishing Russian has some interesting information. The Sexy Goth Chick put her in A Money in The Bank Qualifier versus Billie Kay! I'm partially torn because I am a big fan of all three of these ladies. The tear is shallow thanks to me knowing there is no way in Hell Lana is winning this match. The IIconics cut a great cell phone promo in response to this opportunity. I am slightly intrigued to see how this plays out. I am genuinely hopeful Vince is respectful of the statuesque Blonde. Not sure how much of this is the flowing spirit talking. I should sleep this off before flying the jet back to New York.
Dear Smarks: WWE Does Listen To Fans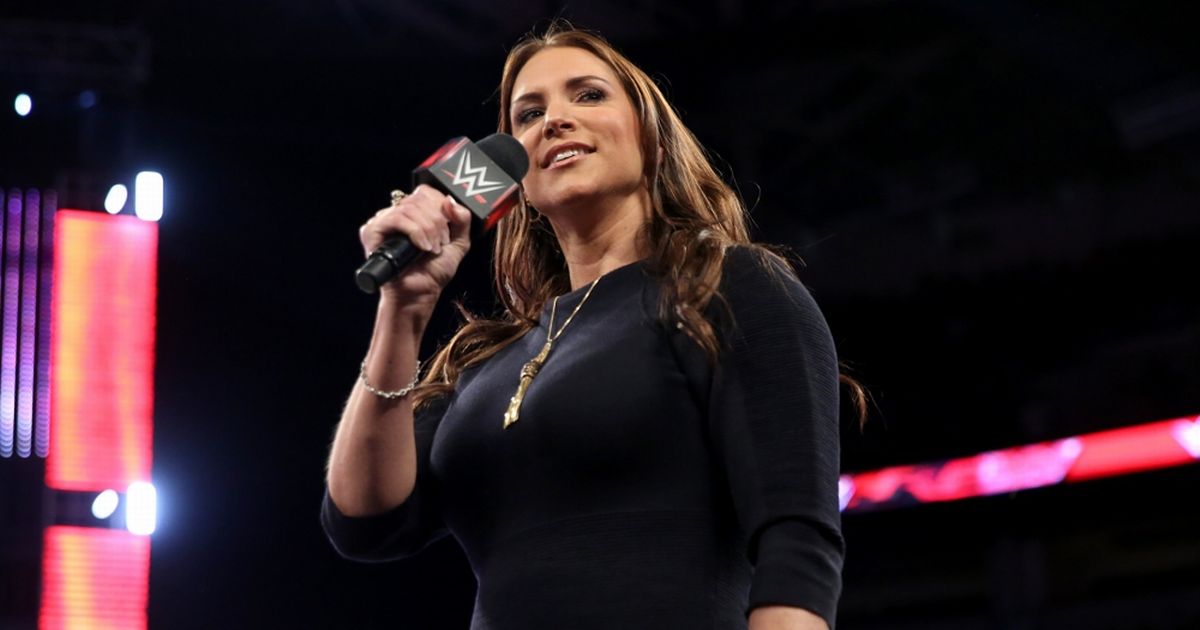 Either last week or earlier this week (my days are running together so I don't remember), Stephanie McMahon was at a summit called 'Game Changer' and she made the following comment: 'We're successful for one reason only – we listen to our fans.'
The internet smarks ROASTED Stephanie over this comment, mocking her for claiming that WWE listens to their fans when, in their minds, that is clearly not the case. Why? Because Roman Reigns, not Braun Strowman is champion, among other things. Clearly, any company that makes Roman Reigns champion over Braun Strowman isn't listening to their fans, or at least, their REAL fans. You know, the all-knowing, smark community who know how to run a multi-billion dollar business better than the people who work there do.
I've tackled this 'Real fan' nonsense in the past and I'm really not in the mood to do it now and the issue of Braun Strowman being champion is an article unto itself. However, let's be clear here: WWE DOES listen to their fans and the fans they listen to are the fans that buy stuff.
WWE first, last, always, and forever, is a business. They need money to survive and being a publicly traded company, they need money to keep the shareholders happy, that means they have to know who and what makes the money to keep the shareholders happy and keep the company afloat and who is making them the most money is Roman Reigns.
Don't give me that look. Don't roll your eyes at me and grumble about him being over pushed and/or shoved down your throat. I can name several people in WWE not named Roman Reigns that are over pushed. The bottom line is that Reigns moves merchandise, his stuff sells and sells really well. Having been to a few WWE TV/PPV tapings, I can tell you that Reigns' stuff can get a little tough to find and is usually the most requested item.
Now before any of you make snide comments about Reigns having more stuff to sell, I checked WWE's shop are and compared the number of Roman Reigns shirts to the number of shirts for AJ Styles, in terms of shirts including: T-shirts, tank tops, hoodies and what's available for both genders, Roman Reigns had thirteen shirts available while Styles had twenty. Thirteen different shirt designs to twenty and that doesn't include hats, gloves, or the non-wearable stuff available.
Oh, Reigns' stuff is bought by women and kids, so it shouldn't count? Here's my question: So what? It's still money that SOMEONE is spending on merchandise. If WWE didn't want women and kids to buy their stuff, they wouldn't be marketing stuff for women and kids. Why? Because women and kids are FANS!
For those of you still grumbling, here's some food for your thoughts: Why should WWE listen to their 'real' fans? No, I'm serious. Why should they listen to fans who cheer something one week, boo it the next, demand that indy darlings get pushed despite getting mediocre pops from Main Roster audiences, and pay more attention to beach balls and time clocks than the matches? Why should they listen to people who BRAG about spending a lot of money on tickets just to boo one person they don't like?
WWE is like any company, they listen with their bottom line, and what they're hearing from fans is that the fans like Reign because that's the stuff that sells the best. And before you say one thing about about Reigns' stuff being more available at TV tapings and Live Events, I've been to a RAW taping, a RAW PPV, and a SmackDown/205 taping and while Reigns stuff was at SmackDown, there was also a lot of Styles and Cena stuff available at RAW events and I'm not hearing any complaining about that.
Maybe the problem isn't that WWE isn't listening, it's just that your views aren't the what the majority paying fans think or want. WWE is catering to what most of their fans want, not just the small minority that can't seem to make up their minds about what they want.
Cheap Shots: Should Finn Balor Quit WWE?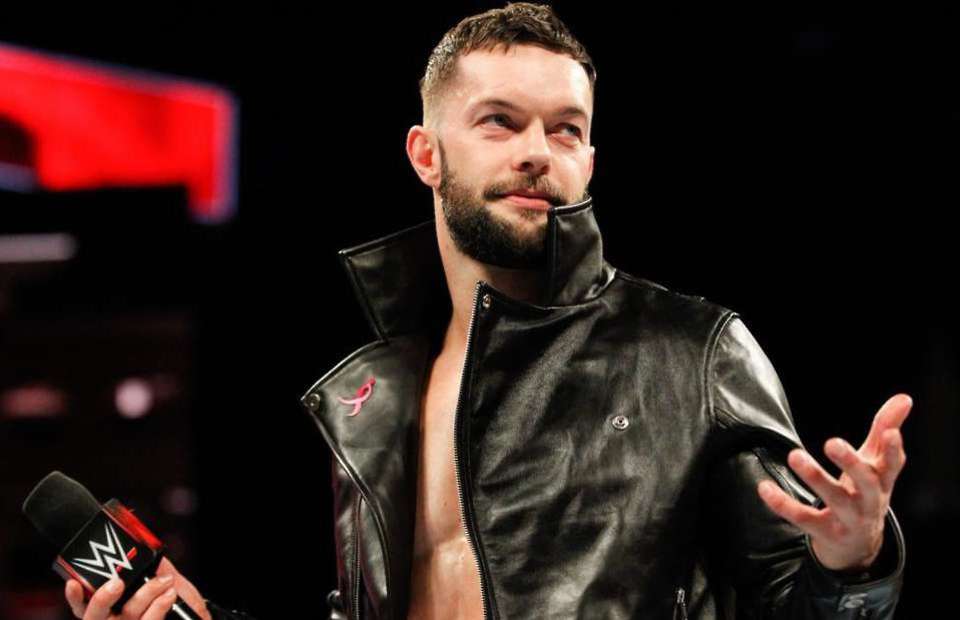 Why Finn Balor should "Quit" The WWE
After seeing KO burst into tears on Monday night RAW two weeks ago and "quit" there were a slew of videos about why KO "quit". The biggest one was to revitalize his character. So in playing the devils advocate why not have the first Universal Champion quit? Here's why!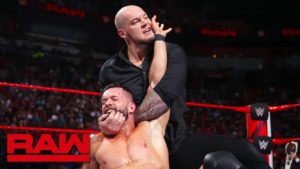 After Balor won and "lost" the title after 2016 SummerSlam he's had and up and down career in the main roster. The once longest reigning NXT champion was a phenomenon when he joined the NXT, but once he hit the main roster, while fan support is still there it is fleeting. He had a brief reunion with Gallows and Anderson which might've singled a heel turn to fans, a feud with Rollins for the IC title and has had back to back to back matches against Baron Corbin. None of which have done anything for the superstars character. A heel turn might have helped a few months ago, but the repetitive booking has kind of killed that momentum. 
With Finn away from the scene for a while it might help the WWE reevaluate the talent that is Finn Balor, it might also give Finn time to figure himself out too. With a WIN to his name against Elias, it seems like the co-founder of the Bullet Club may either turn to his alter ego The Demon, or perhaps a superstar shakeup is in order and he should be in place to get Balor back in the limelight. Right now, Raw seems packed full of main card talent that is either starting a faction of sorts I.E. Braun, Drew and Dolph or is turning on The Shield.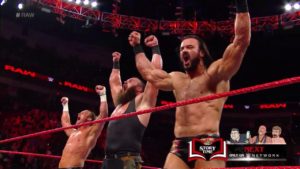 Listen, while SmackDown Live is producing the better show, it is not like the talent on there is being utilized any better. Nakamura is in limbo with the U.S. title, Aj and Joe are having a great feud in terms of promos, but not in the squared circle. The only thing that brings SmackDown Live as the A show is really their tag division and the Charlotte Flair/Becky Lynch feud. 
So maybe a frustrated Finn goes away, and comes back as The Demon on SmackDown Live and interjects himself in the feud between AJ and Joe, maybe he causes friction between The Club and AJ and they "screw over" AJ during a title match, the possibilities are endless moving Balor to team blue, but what this boils down to is WWE needs to make this move while Balor is still a fan favourite and what I mean by that is that he will always have the crowd behind him, but even the loyalist fans can get bored.