Dear Smarks: Stop Bringing Up Roman's Wellness Suspension
So the wonderful Greg DeMarco recently did a study. He showed non-wrestling people at his place of employment photos of Daniel Bryan and Roman Reigns and asked them who they would pay to see, just based on the pictures; all of them chose Roman Reigns. As you can imagine, the anti-Roman contingent threw a FIT about this, saying that he shouldn't be asking non-fans about who is a draw because they wouldn't know who either guy was, which was the point of the whole experiment.
I've been showing non-wrestling fans at work these pics today, with the question "Who would you pay money to go see?"

Every single one has said "the guy on the right." pic.twitter.com/cxPlRXAIfo

— Greg DeMarco (@ChairshotGreg) May 17, 2018
One of the complaints about Reigns that his detractors like to drag up, when they get tired of trying to claim he has no wrestling ability, mic skills, or charisma, is his 2016 Wellness Policy suspension. According to them, Reigns' suspension is a dealbreaker, he should never be allowed to be The Guy ever again because of this mistake. Really? One Wellness Policy violation over Roman forgetting to give WWE his prescription for Adderall because he was having trouble sleeping and he should be forever barred from being The Guy? Have you all conveniently forgotten about all the Legends and top guys that had or still have serious substance abuse problems? Well, if you have, let me remind you. Here's a list of people that either had Wellness Policy violations or were known in their day for having a drug and/or alcohol problem:
Jeff Hardy *
Stone Cold Steve Austin. * **
Shawn Michaels * **
Scott Hall (Razor Ramon) **
Sean Waltman (1-2-3 Kid, X-Pac)
Kevin Nash (Diesel). * **
Road Warrior Hawk **
Eddie Guerrero * **
Carlito
William Regal. To the best of my knowledge, Regal's substance abuse issues weren't widely known for much of his career, but he has admitted to them in interviews.
Sunny **
The Iron Sheik * **
Randy Orton *
Rey Mysterio *
Paige *
Eva Marie
Alberto Del Rio *
Edge * ** (part of the fallout from Chris Benoit's death).
The British Bulldog
Ric Flair. * **
Tully Blanchard **
Kerry Von Erich *  **(The Texas Tornado)
Luna Vachon
Chyna *
Jake 'The Snake' Roberts **
Curt Hennig (Mr. Perfect) **
Lex Lugar *
Miss Elizabeth.
Umaga
Joey Mercury
Road Dogg
The Fabulous Freebirds **
Roddy Piper **
'Hacksaw' Jim Duggan **.
Dustin Rhodes. Note: This one wasn't known until recently, and Dustin has been very honest about his issues.
Kurt Angle. * **. Note: Angle never had a Wellness Violation that I'm aware of, but he and Vince have said that his drug issues and refusal to go to rehab partly lead to his departure from WWE in 2006.
Don Muraco. **
Cowboy Bob Orton. **
*= Became Heavyweight Champion/Women's Champion
**= Hall of Famer
As you can see, a lot of wrestlers past and present have either run afoul of  WWE's Wellness Policy or were known to have issues with drugs and/or alcohol. Many of them are now considered Legends and/or Hall of Famers. I know there are more than this, but these were the ones I could remember off the top of my head. Several of the people listed that were WHC of some description, often during the times of their issues. Few of them found their careers hindered by their issues alone, more than half of them are in the WWE HOF and the ones who aren't are still considered legends. If they get a pass on past bad behavior and poor decision making, why am I supposed to buy Roman Reigns' one mistake as an insurmountable barrier to his becoming the top guy and Universal Champion?
Yes, Reigns made a mistake back in 2016 with that Wellness violation, but he also owned up to it publicly, we're told that he apologized to the locker room, and took his punishment humbly. There's no actual reason for this to keep him from being champion, especially since his violation was because he didn't turn in the prescription in time, rather than he got busted for illegal drugs. Of all the 'reasons' smarks give for why Roman shouldn't be The Guy, this is one of the most pathetic because it blatantly ignores the fact that so many of the 'Legends' smarks looked up to struggled with substance abuse issues and still had successful careers in the wrestling business while finger pointing and shaming Reigns for a relatively minor infraction. Let's grow up a little, people.
---
Always Use Your Head and visit the official Pro Wrestling Tees store for The Chairshot All t-shirt proceeds help support the advancement of your favorite hard-hitting wrestling website, The Chairshot!

---
CheapShots: A Letter To WWE Fan Boys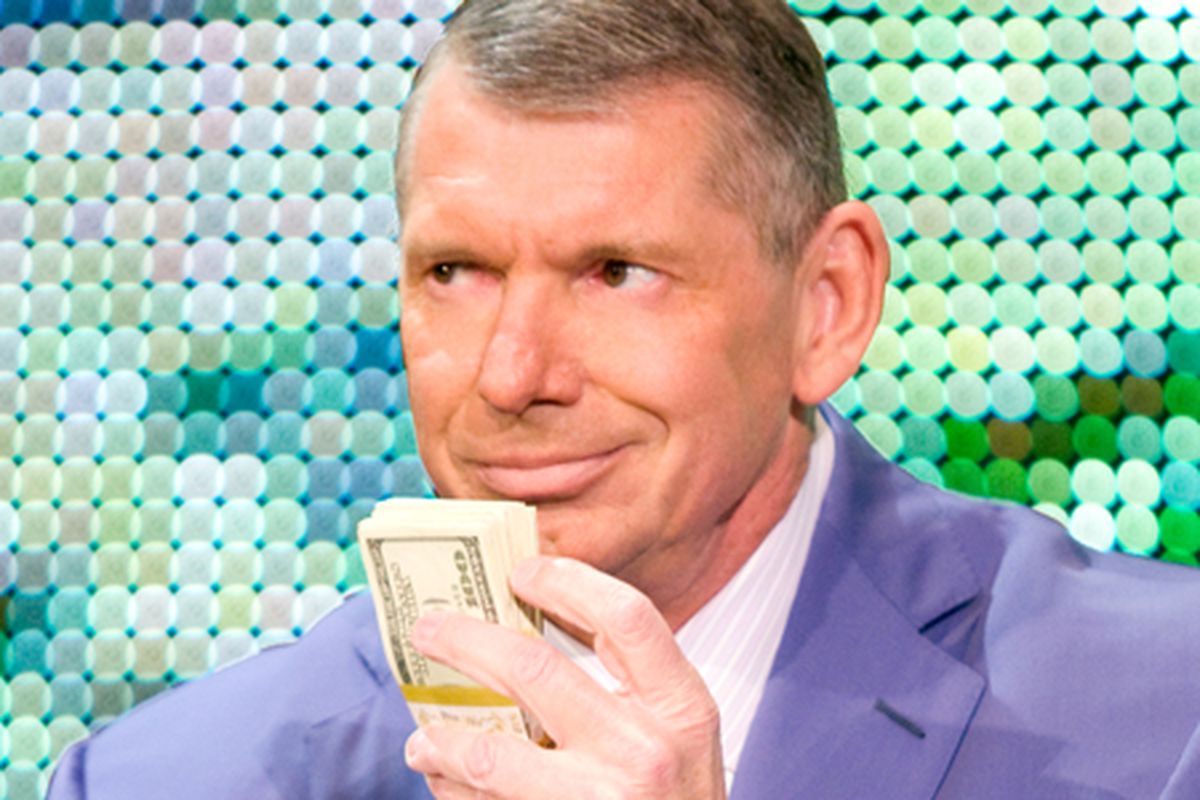 Stop. Just stop it. The over-positivity towards the WWE product is ridiculous. WWE is not the greatest thing on the planet right now. It is not all golden flowers and rainbows. Before I dive deep into all this let me say that I am a fan of WWE. But, I have enough sense to know that if it walks like a duck, talks like a duck, then guess what, it's a duck. I have no problem on calling them on the BS and craziness that goes on from time to time. No, the product in not the best it has ever been. Scripted promos alone are enough to make me want to vomit. The stale characterization of the characters and the fact that they are all basically the same cookie cutter version of what a WWE superstar should be is ridiculous. Here are a few things that I am sick of hearing every single day.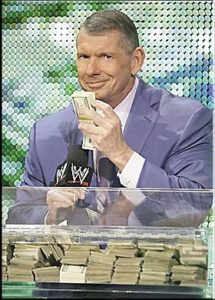 Money, Money, Money.
WWE is a money making machine, there is no denying it. One thing that I am constantly hearing is "Oh well WWE is making more money now then they have ever had, so that means the product is the best ever!" Well…no…when a company goes public, and are the only wrestling game in town of course they are making money. You need to understand how business works. Do a quick search of WWE and just look into all the divisions of the company. Look at the subsidiaries that they own, along with the companies that they have invested in such as owning 50% of the brand TapOut. Wrestling is not there only sourcing of income, hence the entertainment in their name. WWE is constantly expanding, evolving, and venturing into other things that make money, hence why they are making more money now than ever before. Yes, they got a ton of money for Smackdown. But, you have to take into account that it was bought from a company that is selling their movie division and only have TV as a source of income. With less and less people streaming everything and no one watching TV anymore, of course stations are going to foam at the mouth to get a TV show that has been on as long as Smackdown has any type of ratings, and the sponsors that come along with it. That is just good business, but that does not justify the wrestling product that they are currently putting out.
Greatest Roster Ever
"The roster now is the best roster we have ever had in WWE." Wake up Alice cause this is not Wonderland. Do you not remember the greatness that was the WWE roster of 2002, or were you even born yet? Here is a bit of that Roster, Hulk Hogan, Stone Cold, The Rock, Chris Jericho, Edge, Kurt Angle, Chris Benoit, Eddie Guerrero, Booker T, RVD, Rey Mysterio, Undertaker, Shawn Michaels, HHH, John Cena, Randy Orton, DDP, Ric Flair. I will just leave this here and wait for you to retract your ridiculous statement.
If you don't like it then don't watch it
Boy, am I sick and tired of hearing this poor attempt of retort. What are you 10? You can complain about something and guess what still watch it. I have never watched anything and never had only positive things to say about it. I can watch a NJPW match, and talk about how bad WWE is in comparison. Why? Because, it's not a matter of me not liking WWE, Just because someone puts something down that you eat, sleep, and breathe doesn't mean they don't like it. The main reason people compare a NJPW match to what WWE is doing, isn't just to bash it, but it is because we know how great WWE can be. Honestly, it sucks to see WWE out done, and I wish they would get their heads out of their asses and put on consistently great matches.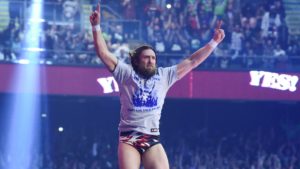 Stop being a Yes man.
You don't have to hate on every aspect of WWE, positivity is a good thing. But when you like every single thing that WWE does you need to get your head checked. You need to utilize that WWE network subscription and go back and watch something other than the current product. There is good and bad in every generation of wrestling, but we are not living in the renaissance age, witnessing the 2nd coming of wrestling. So take a breath, and try to dislike something of the current product and stop being a corporate robot.
---
Always Use Your Head and visit the official Pro Wrestling Tees store for The Chairshot All t-shirt proceeds help support the advancement of your favorite hard-hitting wrestling website, The Chairshot!

---
Are McIntyre, Lashley, And Roode WWE Top Guy Material?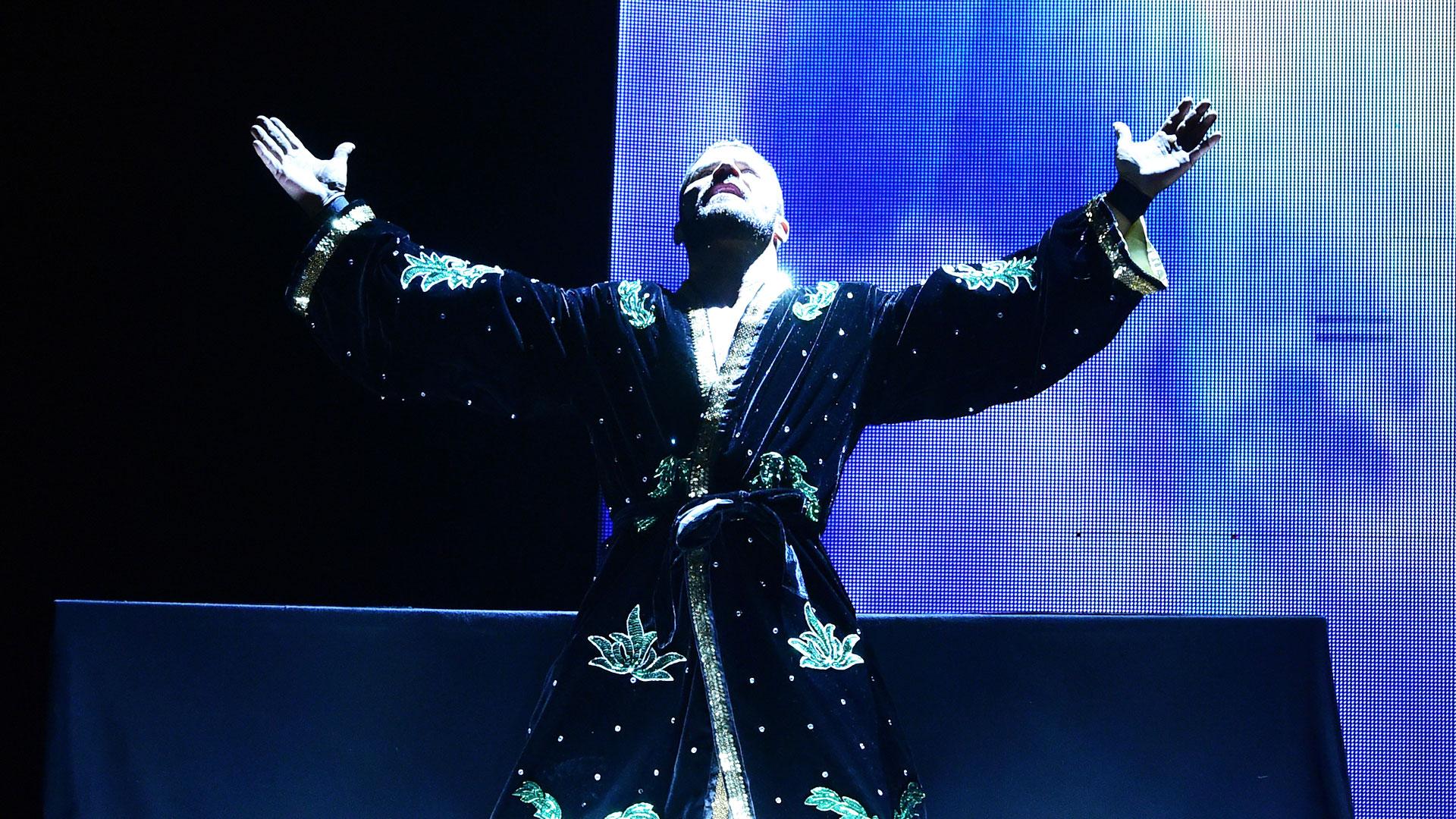 So there was a lot of buzz about Drew McIntyre and Bobby Lashley making their debuts on the Main Roster after WrestleMania. A lot of people have been predicting that McIntyre and/or Lashley were going to be Universal Champion before the year out, and even predicted that Lashley would be the one to unseat Brock Lesnar. The same has been said, to some degree, about Bobby Roode. Here's the problem: The only way any of these guys going to get close to the Universal Title is if WWE has another plague of injuries.
Now, before you all get mad, hear me out. I'm not saying that McIntyre, Lashley, and Roode aren't talented, because they are and their records speak for themselves. The problem is that WWE has a huge pool of talented guys on its Main Roster and a lot of established stars, which means McIntyre, Lashley, and Roode are likely going to spend their careers in the mid-cards, at least on RAW. They might have slightly better luck on SmackDown, but I wouldn't bet everything on that pony either.
Let's look at each guy and see what could possibly hold them back in WWE.
Drew McIntyre: McIntyre has a lot to recommend him, at least on paper. He's got a great look and a lot of talent. His promos leave a little to be desired, but that's not a dealbreaker on its own. The problem with McIntyre is that his gimmick hasn't changed that much from his first run in WWE. His look isn't that unique compared to other guys on the roster and neither is his moveset.
Bobby Lashley: Lashley's pros are many: Great look, lots of talent, but his cons are going to be a real problem sooner than later. The biggest con is his total lack of a personality. He seems like a nice guy, but there is no real discernible personality that I can detect and that's going to be just as big a problem now as it was back during his first WWE run.
Bobby Roode: Of the three guys in this article, Bobby Roode has the most sterling record. He's a multi-time World Champion and Tag Champion before he came to NXT. He's got a great look and a ton of talent, and he's good on the mic. The problem with Roode is 1. His age, he's 41. and 2. Roode is not a good WWE babyface. In TNA, he was at his best as a heel or tweener in singles and tag team, but I'm also not sure that turning him heel is going to help in WWE.
'Wait' I can hear you saying 'All three of these guys were World Champions outside of WWE and/or in NXT. How can they not be destined to be Universal Champion or WWE Champion?'. Well, the simple answer is that the indy scene, NXT, and TNA have smaller pools of top tier talent, which makes it easier for talented guys that are usually relegated to the mid or low card in WWE to leapfrog straight to the top. Cody Rhodes is a prime example of that.
Again, I'm not denigrating the talents of any of these guys, or the guys coming up that are going to be in the same boat. What I am saying is that WWE has a top tier talent rich pool on RAW and SmackDown and guys like McIntyre, Lashley, and Roode are likely not going to get close to the top spot like they easily could outside WWE.
---
Always Use Your Head and visit the official Pro Wrestling Tees store for The Chairshot All t-shirt proceeds help support the advancement of your favorite hard-hitting wrestling website, The Chairshot!

---
Cheap Shots: Is There Such Thing As The Face Of A Franchise?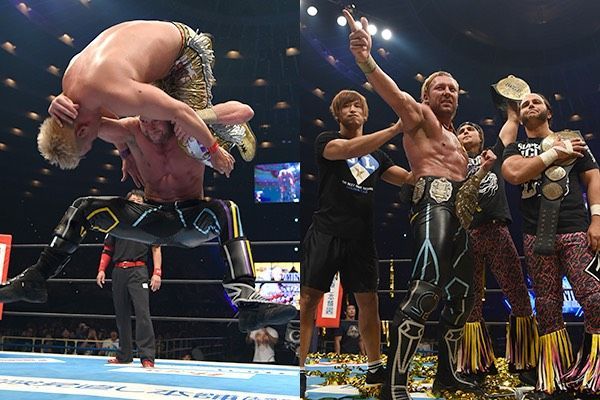 After Saturday's match at Dominion and the final chapter (for now) in Okada Vs. Kenny Omega, it is now safe to say that Kenny Omega is truly the global face of NJPW. But is that true for every promotion? As a kid growing up watching wrestling in the 90's it was Stone Cold Steve Austin that ran the WWE, in the 00's it was John Cena, but there isn't such a clear cut figure anymore for the WWE, Impact or ROH. Is there really a need for figure heads? In my opinion, the wrestling world has become so overly developed with new talent that its hard to pinpoint who is that face and there's more of an opinion as to who that is.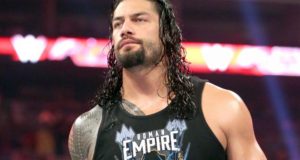 The WWE want Roman Reigns to be that guy, but that's a ship that has already sunk. Some say Seth Rollins and his run with the success of the Intercontinental Championship has made him the guy, and other may say that whoever AJ Styles goes, he is "the face that runs the place." Impact has always struggled with finding that face, while Styles was there, he was it. Impact may have a suitable face in Eli Drake, being with the company since 2015. Surprisingly  Impact continue to look outwards for talent when the talent they have in house has proven to be effective.While ROH has had a swinging door of wrestlers that were once their staple player. The Young Bucks, Jay Lethal, or semi-newly acquired Cody could be considered for ROH.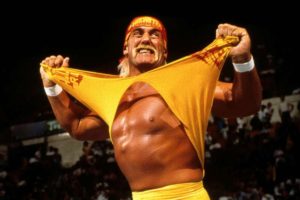 In the 1980's Hulk Hogan was that guy, he was that guy to a lot of people. He spear headed WWE into more than just being a wrestling program, but in being a significant part of pop culture. It has only been in recent years that wrestling has blurred the lines between a wrestling program and a part of this pop culture bubble we live in. With Twitter and Instagram, wrestlers have a bigger platform to connect with fans. Total Divas turned the Bellas and now The Miz and company into reality TV sensations. The Young Bucks have used Youtube to produce their "Being The Elite" series and they have created an empire without the letters WWE in front of their names. The world of wrestling and pop culture has become intertwined with one another that fans have gotten to choose who they want to be the face of their favourite programming. That is the thing that WWEs creative is missing. It isn't about who you build up to be this powerhouse anymore. There's so much talent and so many means to watch it that I think it's impossible to build a franchise figure as much as the WWE want to believe.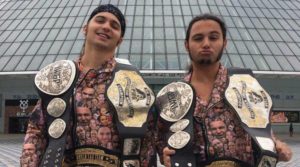 So what makes Kenny Omega different? He wasn't pushed in the sense that he wasn't involved in every match in every storyline. He organically grew as a fan favourite with Ibushi and eventually with the Bullet Club he had a storyline that spanned out over a few year and his rise to the top is like the ending of movie, but it was built slowly and surely. 
So are we being blinded by this idea that there needs to be a face that runs a franchise that wrestling has created? In a sense, yes. But as the wrestling landscape changes, so do the fans, essentially the promotions should catch on, but until then we'll all be debating who is hat where for the foreseeable future. 
---
Always Use Your Head and visit the official Pro Wrestling Tees store for The Chairshot All t-shirt proceeds help support the advancement of your favorite hard-hitting wrestling website, The Chairshot!

---