Dragon Gate King of Gate Results & Review: A&B Blocks Part 1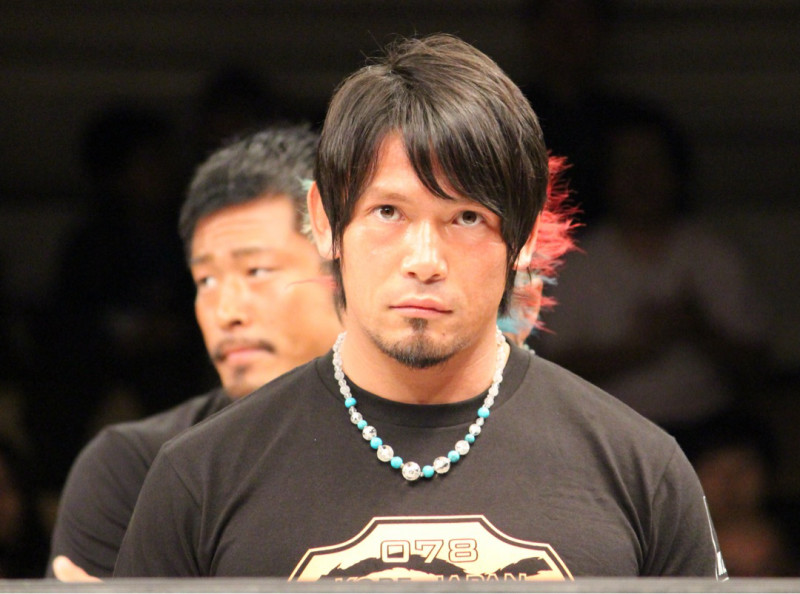 Dragon Gate makes its return to my coverage as they launched their streaming service last month and you can subscribe to it at dragongate.live if this promotion interests you.
However, this one is a bit more costly compared to the other streaming services since it costs 1500 yen a month if you want access to live shows and exclusive content unless you do 999 yen a month, but you only get archived stuff and any new shows will be up 3-4 weeks after it airs, which sucks.
Anyway, we have another tournament after AJPW finished their Carnival as Dragon Gate does their own version called King of Gate, which is a month long and four blocks instead of two, but there's five wrestlers in each block. So I will be covering blocks A and B while Andrew will join me again to cover blocks C and D. The winner of each block will fight in a single elimination match until they reach the final and the winner of that will fight the Open the Dream Gate Champion, Masaaki Mochizuki.
My Picks for Block Winners and Champion:
A Block: YAMATO
B Block: Big R Shimizu
C Block: Naruki Doi
D Block: Shingo Takagi
Overall Winner: YAMATO
Who will win their respective blocks? Let's find out and…dive right in.
5/8/2018
King of Gate 2018 B Block Match
Big R Shimizu vs. Takashi Yoshida
Review: Our first block has Takashi taking on one half of our new Open the Twin Gate Champion, Big R Shimizu and his partner is Ben-K, who is fantastic and is on my A Block. And now for the match…it was a match, it unfortunately existed. This is not a good way to start your B Block and not even a good way to start your actual tournament! The only good thing about the match is that it was only three minutes as it was just sloppy with both of these guys, then again I'm not a fan of Big R or Takashi, but still the match was terrible. The match ended with Takashi trying to pull Big R off the turnbuckle to deliver a Powerbomb, but he kept holding onto the ropes and it looked messy until he lets go and….that's it, the match ends. Takashi gets two points and I won't get those three minutes match.
Recommended: No no no no, now time to cry in the corner again.
King of Gate 2018 A Block Match
Kzy vs. YAMATO
Review: You really can't go wrong with these two as they're some of Dragon Gate's best and I'm glad they're the main event of this show. Since it's been two months since I covered Dragon Gate, time for a quick little recap. Kzy was apart of the same group YAMATO was in called Tribe Vanguard and he recently left the unit since he felt like he was being held back and wanted to shine on his own to make his own group with "brother" YASSHI, Genki Horiguchi, Punch Tominaga, and Susumu Yokosuka as they're now officially called Natural Vibes and they formed on the April 6th show, I have to admit that I am a fan of this tag team and the change in Kzy, plus their dance is really fun to watch before the match starts, they even won the Open the Triangle Gate titles at the previous show (Kzy, Yokosuka, and Horiguchi). Now he looks to fight his former ally to prove himself that leaving Tribe Vanguard was good for him, also YAMATO changed his hair on me and it scares me… The match was nearly twenty minutes and it was fantastic, both men just worked wonderfully with each other, the story was good, the sequences were crisp, and it just gelled so nicely. Kzy showed that he can hang with the top guys and I have no doubt that he'll be in getting bigger title runs soon. YAMATO also showed why he was considered an ace at one point despite getting mix reactions, but no denying that he is good in the ring and he could use this tournament to get a proper rematch against him. YAMATO would get the win with the Almighty as he praised Kzy after the match saying he felt something special from him during the bout. Fantastic showing by both of these men.
Recommended: Highly recommended, go watch it now.
– One BIG problem with the network that I'm noticing and that is they don't have all of the shows on the network, meaning that it's gonna be hard to cover the whole tournament fully or even tell you if the matches were worth watching, but we will at least tell you the results. On the May 12th show, I only had a B Block match with Genki Horiguchi defeating Takashi Yoshida, gaining two points himself. All of this and more for 1500 yen a month by the way…
5/13/2018
King Of Gate 2018 Block A Match
Ben-K vs. Shun Skywalker
Review: Least with this show we get to see the match and this time it's with Ben-K, who is another one of my favorites in the promotion and can be the future of the company, it's amazing how great he is with about two years of experience in the ring. He's got the look, the talent, the charisma, he's gonna go far in this business for sure. Shun Skywalker has been impressing me lately and was surprised to see him in this tournament, but it's a good way to prove his worth and see if he can perform well with the top guys. The match was pretty solid for what it was as Shun actually did impress me in his match with Ben-K and has done very well holding his own in the match. Ben-K also did great, but it shouldn't be a real surprise since he's on the rise right now. Definitely a lot of good sequences and Shun definitely getting enough close calls to make him feel like he can be a serious threat, but it's not enough as Ben-K would hit him with an amazing Spear to get a win here.
Recommended: I enjoyed the match, very solid and a great ending.
– Of course it's happening again with the May 14th show and it appears our next live show isn't until the 19th…1500 yen folks. This really makes it hard to cover the whole tournament as now it feels like both mine and Andrew's coverage a bit hollow without most of the matches. I could've added three more matches on here to give you all a full article, but it doesn't appear to be the case here and we at The Chairshot completely apologize for this. If it was an actual tour, then I wouldn't mind as much, but the fact that it's for your big tournament that we're having this problem and that's not fair to the audience here who subscribe to the product. Get your shit together.
For A Block, Yasushi Kanda defeated YAMATO by Countout in five minutes.
For B Block, Takashi Yoshida defeated BXB Hulk to get his second win.
Overall: The shows could've been so much better, but the Dragon Gate Network really downgraded the expectations for this show, but I really hope it delivers at the end of it despite us possibly losing half these shows. If I had known this, then we probably could've just done it ourselves, but I'm still happy to be working with someone on it. Least two out of three matches were really good, so that's a plus.
Favorite Match: YAMATO vs. Kzy
Least Favorite Match: Big R Shimizu vs. Takashi Yoshida
Score: 7/10
A Block Standings:
YAMATO (1-1) (2 Points)
Ben-K (1-0) (2 Points)
Yasushi Kanda (1-0) (2 Points)
Kzy (0-1) (0 Points)
Shun Skywalker (0-1) (0 Points)
B Block Standings:
Takashi Yoshida (2-1) (4 Points)
Genki Horiguchi (1-0) (2 Points)
BXB Hulk (0-1) (0 Points)
Big R Shimizu (0-1) (0 Points)
Jason Lee (0-0) (0 Points)
(NOAH) WEEKLY NEWSLETTER VOL.13 ~ 7TH DECEMBER 2018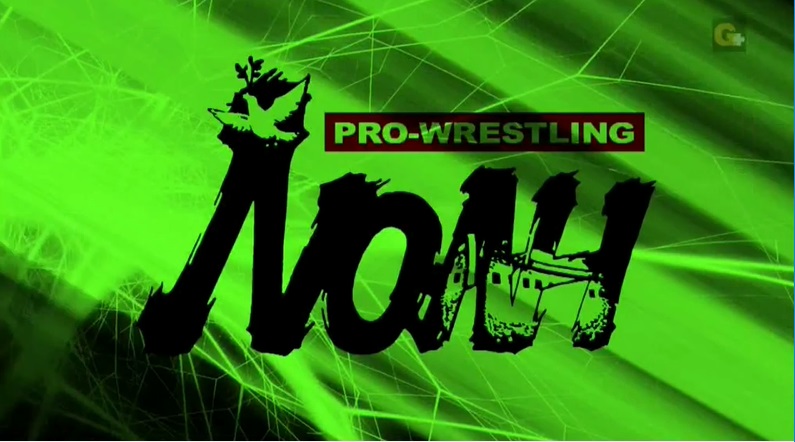 With a vacant Heavyweight Tag Title to figure out, and some finishing touches leading up to Great Voyage in Yokohama Vol.2, let's see what Hisame brings us this week!





NEWS
EASTERN HEROES
Most of the roster (except for Naomichi Marufuji, who, much to his disappointment, couldn't go due to injury, and says he has never been) went to China to participate in "Eastern Hero Wrestling".
Despite the fact that they had broken up a few days beforehand at "Global League 2018", Katsuhiko Nakajima and Masa Kitamiya teamed up. Nakajima's only comment was that this was how the card had been arranged, and he walked off at the end of the match leaving Kitamiya behind.
It was a sold out over capacity crowd in Tianjin, and the crowd said in Japanese "please come back".
Hi69, in particular, said he learned a lot of things from the trip. There were also some new athletes o the card which hadn't been introduced to NOAH yet, Tiger God and Dragon God.
Article with results can be read here
IPW
Daisuke Harada has been announced for IPW'S Junior Heavyweight Championship Tournament on Tuesday 16th January 2019 at Milton Keynes.
For those unfamiliar with him, a small guide can be found here.
Tickets can be purchased here
Further names hopefully to be announced (I know YO-HEY & HAYATA are being hoped for)
CURRENT TOUR RECAP
Noah kicked off "Winter Navigation 2018" at Korakuen Hall, not a great attendance for the first night, but it needs to be factored in that it was a 6.30pm start on a Friday night, round about the time when people get out of work, plus there was a big event going on at the nearby Tokyo Dome.
There were two match signings, with Takashi Sugiura saying that he was not going to lose the belt or the era to "this young man" (Kaito Kiyomiya) and Kotaro Suzuki actually turned up for his with Daisuke Harada.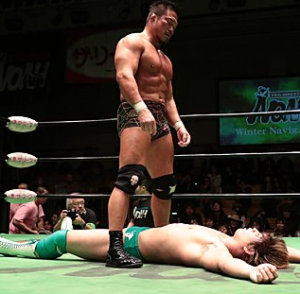 Kimiya Okada made his long overdue debut, and was beaten by fellow rookie, Yoshiki Inamura. Hajime Ohara (who had helped train Okada for the debut) looked on. Although Inamura picked up his first win, it should be noted that this is only a small one, and against a very green rookie. They will have a rematch on the 9th (check)
Both Atsushi Kotoge and Hitoshi Yamato were on top comedy form.
Hitoshi Kumano and Seiya Morohashi squared up as their grudge deepened.
The Hooligans announced the 5'10 and 243 lb Yuji Hino as their new member, and he picked up the 5'10 Akitoshi Saito and slammed him as if he weighed nothing.
YO-HEY defeated Shoki Kitamura with the Super Face G, and then said to SUGI that he wanted to continue this, but SUGI said that Yokohama was impossible as there was an ZERO-ONE show on the 16th. So, it looks like the New Year will be the resumption of it.
Go Shiozaki and Katsuhiko Nakajima defeated Kenoh and Masa Kitamiya for the vacant GHC Heavyweight tag team titles, and were later challenged by Yuji Hino and Maybach Taniguchi.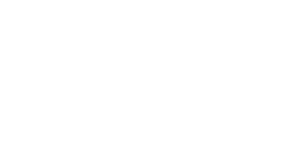 Then Hino cut the promo of the evening:
"Shiozaki, you are a good looking guy, but your chops mean nothing. Nakajima-kun! Growing up! You are becoming an adult. You look like you've graduated from being a virgin".
This is the kind of trash talking which is sadly missing from NOAH.
Kaito Kiyomiya and Daisuke Harada teamed up to take on Takashi Sugiura and Kotaro Suzuki. The ref stopped the match when Sugiura got Kiyomiya in a Olympic slam into a chokehold, afterwards Sugiura stood over the fallen Kiyomiya and told him that "on the 16th, I will show you the difference between NOAH's future and the man who has supported NOAH for eighteen years".
Detailed event recap can be read here
GHC BELT NEWS
GHC Heavyweight Champion: Takashi Sugiura
GHC Junior Champion: Kotaro Suzuki
GHC Heavyweight Tag Champions: Go Shiozaki & Katsuhiko Nakajima
GHC Junior Tag Champions: Minoru Tanaka & Hi69
All titles will be challenged for on the 16th December at "Great Voyage in Yokohama Vol.2"
Kaito Kiyomiya will challenge for the GHC Heavyweight
Daisuke Harada will challenge for the GHC Junior
Yuji Hino & Maybach Taniguchi will challenge for the GHC Heavyweight Tag
The Backbreakers (Hajime Ohara & Hitoshi Kumano) will challenge for the GHC Junior Tag
TOUR TIDBITS
~ Maybach Taniguchi came out with his "Sasumata" pole (literally "speared fork") that he had used when he was part of "The Super Violent Army".
~ Takashi Sugiura said he learned the bidets in Japan, Taiwan and China were all of equal quality.
~ Masao Inoue is holding another bowling tournament
~ Senior referee, Shu Nishinaga, said that someone had "dumped" a load of Masao Inoue's CDs in the waiting room.
~ Go Shiozaki gave a talk for "Wrestle Talk Mania", one of the subjects he covered was mental training in wrestling; something which Shiozaki has extensive experience in, especially in dealing with what happened to Mitsuharu Misawa right in front of his eyes, and of course getting Kaito Kiyomiya over his own nerves.
~ Naomichi Marufuji is not cleared to return to the ring yet, although he can now walk more easily, except he has a slight limp.
KING SHAMELESS CORNER
None. He's been good this week (aside from being a bidet inspector)
BROADCASTS
The final night of Global League, 25th November, will be broadcast at 6pm on Saturday 8th December
The event on the 7th December, will be broadcast on the 15th December
The event on the 16th December, will be broadcast on the 22nd December
LINKS
Today's child of puroresu: Kaito Kiyomiya's Story
150 people at debut?! Praise from Kobashi! Winning Global League! Kaito Kiyomiya special feature!
MINI INTERVIEW WITH KATSUHIKO NAKAJIMA: 7th December tag championship decision at Korakuen Hall, "I want you to hear the sound of Noah changing"
The scene of pro-wrestling Vol.23 ~ The wish for the soul that inherits the light of the emerald green.
Nakajima and Shiozaki to combine to take the championship
"Everybody's Energy" ~ interview with Kaito Kiyomiya (Weekly Pro, December 2018)
"I want to advance the era" ~ mini interview with 2018 Global League winner, Kaito Kiyomiya
Takashi Sugiura's determination for defense, "I will not hand over the belt or the era".
BOOK TRANSLATION
"Heir To The Ark" ~ Naomichi Marufuji's biography (Chapters 1 & 2 completed, chapter 3 ongoing)






How do you feel about Yuji Hino's Hooligans debut? Let us know on social media @theCHAIRSHOTcom and always remember to use the hashtag #UseYourHead!
AJPW Real World Tag League 2018 Results & Review Part 4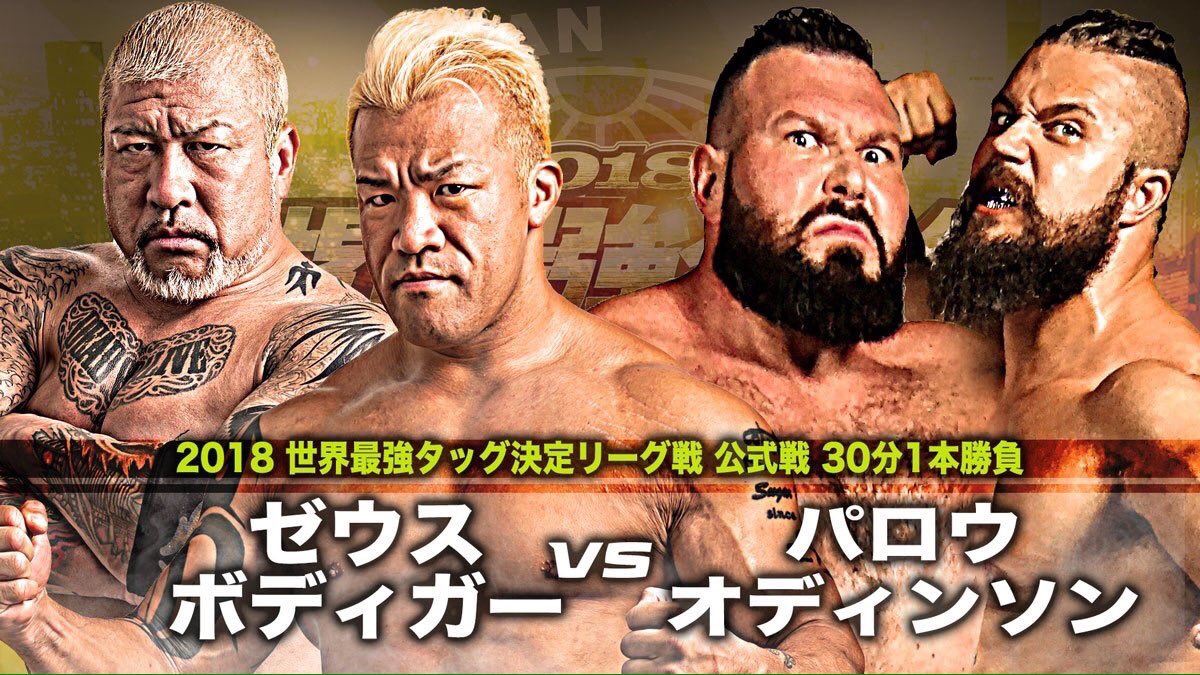 If you've missed the previous installments, click here. But either way, enjoy Mathew's assessments of AJPW's Real World Tag League, the only Tag League worth your time.
Welcome to part 4 of the AJPW Real World Tag League 2018 as we're now at the halfway point after the writing of this article since I've done eight shows so far and about to do three more as I'm writing this one up.
The last three shows have been great with a bunch of tag team action to keep the viewers interested to wanna finish this tournament up and I hope the next three will do just that.
We only have one team left that's undefeated and it's time to see how they'll pay off as we…dive right in.
11/27/2018
Real World Tag League 2018 Match
TAJIRI & Gianni Valletta vs. Odinson & Parrow
Review: Our first match for this show is TAJIRI and Gianni Valletta kicking things off as they take on Odinson and Parrow from The End. The End has had a bit of a rocky start after losing their previous two matches and only having one win under their belt. The End could have a chance here but you also shouldn't sleep on TAJIRI and Gianni because they could steal a win when you least expect it as they did to Yoshiken and The Bomber. Which of these two will get the win?
It was expected to have a mediocre match after having a series of really good matches at the previous shows as this match was just sloppy and lackluster, even the crowd wasn't really invested into it. Gianni and Parrow started the match off and just wasn't interesting at all since they would just test their strength with the Clotheslines together or just shoulder tackling each other. Nothing really interesting happened in the match until near the end of the match with Odinson hitting Gianni with a Pounce when TAJIRI tried to throw Gianni into Parrow. The End would pick them up for a Powerbomb and slams them into each other and now it's starting to get a little bit of fun now. Parrow picked up TAJIRI up to go for the Doomsday Device and TAJIRI spits the green mist into Odinson's eyes to make him get out of the ring and kicked Parrow before he went for a Sunset Flip, but Parrow caught him for a pinfall and The End gets their second victory.
Rating: Tony Schiavone and a quarter
Real World Tag League 2018 Match
Dylan James & Joe Doering vs. Manabu Soya & Takao Omori
Review: Our next match is between The Bomber and Get Wild. Both of these teams are in second place as of the current standing and a win here would help the both of them into a solid position in the standings. But will it belong to Bomber or Get Wild?
This one was slightly better than the previous match since both teams seemed like they knew how to match off their styles together and rolling with that ball. It is though still a rather basic match with that same basic feeling with the majority of the match mostly doing strikes at an oddly slow paced. Dylan still has some of the loudest chops and I'm not sure if they're that loud just because they're in a smaller crowd than most arena's but he also makes them look really impactful with that loud sound when he chops his opponents or even hits them with a Lariat. Get Wild did their job as well with this match as well to try and outmatch the big gaijin team with their strength as well. Joe would hit a Diving Body Press onto the both of them as Dylan had Manabu into a corner for a Lariat onto the turnbuckle, Joe hitting a shoulder tackle, and then Dylan picks Manabu up for a Sidewalk Slam while Joe drops an elbow for a cover and Manabu kicked out at two. Joe would call for the end as they hit their Double Piledriver and The Bomber now ties up for first place.
Rating: Tony Schiavone and a half
Real World Tag League 2018 Match
Shuji Ishikawa & Suwama vs. Jake Lee & Ryouji Sai
Review: Our main event for this show involves The Sweeper taking on the Violent Giants. Shuji and Suwama are the only team that remains to be undefeated in this tournament with only four wins. Jake Lee and Ryouji Sai only have one win under their belt and a win here would be huge to ruin the streak. Will Sweeper be able to get it or will Violent Giants still remain undefeated?
Ryouji and Shuji would start the match off for a little bit and things seem to be pretty even until they both tagged in their respective partners. Jake and Suwama also have a bit of a thing going on here with Jake trying to rise up in the ranks while Suwama being the former ace, wants Jake to prove his worth every time they're in the ring together so he can see if he has what it takes since Jake still fails to defeat Kento. Despite me being overly excited for this match, I honestly thought while it was still solid, there have been a couple of moments in the match that felt like it would either drag or just a bit sloppy, I gotta admit that this day in the league has been rather lackluster but there's always that one show.
Violent Giants are still kicking ass with their dominance as the both of them do a number on both Ryouji and Jake with their size and strength, but they would use their resiliency to counteract them as much as they could. Jake and Shuji are in the ring now as Shuji would deliver a knee strike onto him after Suwama gave Jake a Belly-to-Belly Suplex as Ryouji broke the count. Shuji would pick Jake up to go for the Fire Thunder Driver but Jake would power out of it so he could Deliver a German Suplex and a knee to the face to try and get the victory, but Suwama would break the pin. Shuji would go for another knee to the face for a two count before he went to go for the Powerbomb this time but Jake is still fighting it as he hits another knee to his chest to knock him down and a knee to the face for a one count. Jake doesn't give Shuji a chance to breathe as he delivered a second knee strike for a two count before quickly getting up to hit one more to him as he gets the three count and Violent Giants winning streak is over!
Rating: Eric Bischoff and a half
11/29/2018
Real World Tag League 2018 Match
TAJIRI & Gianni Valletta vs. Manabu Soya & Takao Omori
Review: We're now onto our next show and time to see what they'll deliver to us today. TAJIRI and Gianni Valletta will once again start off this tournament for the night as they now take on Get Wild. Get Wild is around the middle since most of the teams have about six points at this point in time but if they get a win here, they'll be tied for first place with both Violent Giants and The Bomber. Gianni and TAJIRI still only have four points and are most likely eliminated from the tournament, but they could still use this chance to play the spoiler. Will things Get Wild or will we have a spoiler?
TAJIRI and Gianni are mostly doing heel tactics in this match once again as they should but they were less comedic about it than usual, think it's because they wanted to try and get some points on the board while ruining other peoples chances. I think they also started to become cannibals today since they would mostly bite their opponent's heads, especially Gianni and I guess he forgot to each before the match and wanted to eat something wild…did you get that? Huh? Huh? Did you get it? I'll let myself out. Anyway, the match was much better than their previous matches from the last show since this one seemed to have a better flow rather than being clustered since there was hardly any mess-ups in this one and just worked out better for them. Manabu started to hulk up a little bit after getting the hot tag and would hit Gianni with the Wild Bomber on the back of his head and before he could do it again, TAJIRI would drag him down to make him lose his momentum. Gianni would distract the referee by grabbing his chain and while the referee wasn't looking, TAJIRI would go for a kendo stick to try and hit Manabu but he caught it and makes it so he hits his partner by accident. Takao would hit Gianni with a Lariat before Manabu hits his Wild Bomber this time and gets the pinfall to tie for first place.
Rating: Eric Bischoff
Real World Tag League 2018 Match
Zeus & The Bodyguard vs. Odinson & Parrow
Review: Nine shows later, The Big Guns are back in action in this tournament as they have a good spot right now since they only have one loss since it's the only match they did, so Zeus and The Bodyguard are in a pretty good position to try and stack up on some wins. They would first have to take on The End who also came back recently and even picked up a win over TAJIRI and Gianni. Will The Big Guns start to get some momentum this time around or will it be The End for them?
The End would take it to the Big Guns outside of the ring right away as the two teams would start fighting around the arena. Zeus and Odinson would even fight up to the bleachers where they would have a chop battle and when they made it back down to the floor, it looks like The End has the advantage as they started to attack them on their corners but looked pretty weak and slow when they did it. So far I think this is Odinson and Parrow's better match so far out of the matches they've had but at the same time, it looks like they're still getting used to their style of wrestling and it clearly shows here in their matches. It's good to see Zeus and The Bodyguard back into the swing of things since despite how I feel about Bodyguard solo, they really are a great tag team and just have amazing chemistry. I really like Odinson's European Uppercuts and how he presents himself like when he does it to the back of their head or when he does them in a double team move with Parrow. Zeus would get Parrow up for a Stalling Suplex before he tagged in Bodyguard as he goes in red hot with his Lariats and even hits Parrow with his Diving Elbow for a two count. The Big Guns were looking like they were going for their own type of Doomsday Device but Odinson broke it up before it could happen and The End now picks them up to hit their Double Powerbomb onto each other, but Parrow held Bodyguard up still so Odinson could hit the Lungblower combo as Parrow pinned Bodyguard to get the upset victory!
Rating: Eric Bischoff
Real World Tag League 2018 Match
Jake Lee & Ryouji Sai vs. Daisuke Sekimoto & Jun Akiyama
Review: Our main event for this show is The Sweeper going at it again as they now set to face off against Daisuke Sekimoto and Jun Akiyama. The Sweeper picked up the surprise victory over Violent Giants and are now looking to get the ball rolling as they take on two of the top vets right now. Jun and Daisuke also showed that they're quite the pair in this tournament and now look like they could take the rest of it home. Will The Sweeper get another surprise victory or will the old school team..well, school them?
I think this is one of those matches that the story outshines the actual wrestling while still being great at both aspects. Sure, Daisuke and Ryouji would start the match off but the crowd would get red hot once Jun and Jake got into the ring. If you remember at the Oudou Tournament, both Jun and Jake had a match in the first round where Jun would injure his elbow in the process while Jake picked up the win as well, so you can see a bit of anger in Jun from this ordeal. Uncle Jun would get some stiff shot onto Jake while Jake doing some in return as it made Jun so enraged that he would remove his elbow pad from his injured shoulder and get into bitch gonna learn mode. The two would keep going back and forth a little bit longer and Jake had him onto the apron as he went for a kick which Jun moved out of the way for a stalemate and the crowd gave them a round of applause.
Poor Ryouji here would be the punching bag for the majority of the bout, especially to Daisuke when they were in the ring together from mat ability and just stiff strikes. I thought this match was very physical in terms of the impact and technical aspect of wrestling, but as I said before that the story between Jun and Jake is what sold it the most of me here and I really do hope we get another match with them soon because there's definitely unfinished business here. Jun had Ryouji where he wanted him with a Ko-Oh for a two count but would pick him up for the Wrist-Clutch Exploder and Daisuke would attempt the German for the assist, but Jake would Big Boot Daisuke out and hit Jun with the German Suplex while Ryouji hits Jun with the PK for a two count. Ryouji would have Jun on the corner for the Sky Kick as it connects and he pinned Jun to get another upset victory! What a match and more to be told here down the road between Jake and Jun.
Rating: Bruce Prichard and a quarter
【AJPW TV】
You can watch all matches of The Real World Tag league 2018 on #ajpwtv !
Your register is ¥900 per a month!
Settlement can be done with credit card,PayPal.
Watch&Register⇨ https://t.co/frk8rvC07K#ajpw pic.twitter.com/pZnQKis9tM

— AJPW TV/全日本プロレスTV (@AjpwTv) December 1, 2018
11/30/2018
Real World Tag League 2018 Match
Dylan James & Joe Doering vs. Jake Lee & Ryouji Sai
Review: After main eventing the last two shows, Jake Lee and Ryouji Sai would now start off the league on this show as they take on Dylan James and Joe Doering. The Bomber is currently tied for first place with eight points and if they do get the win here, they would surpass Violent Giants and Get Wild for the top spot with ten points. The Sweeper will also be tied with all three of these teams if they do somehow get another victory here as they won the last two matches in a row to get this comeback. Will The Bomber move to first place or will The Sweepers sweep them under the rug?
It appears that Joe Doering seems to have suffered some sort of injury as you can see his left shoulder all bandaged up. I don't know the severity of the injury but I guess it's not bad for right now since they're still able to do the match with Dylan doing most of the work at least, so we'll see what happens as the league continues on. After The Sweeper having two solid matches back to back, they would have a rather short and average bout with The Bomber. Joe wouldn't be in the ring much at all due to the injury and wanting to play it safe and Ryouji wasn't in the match much either as it felt like it was Dylan and Jake taking each other one, which makes sense since Dylan did leave The Sweeper to team up with Joe in the first place. After a couple of Lariats from Dylan, Jake would start to get some kicks in with him and Ryouji hitting him with a double knee and Jake hitting one in the face for a two count. Jake would put his kneepad down to go for the Ko-Oh but Joe would club him in the back of the head for a distraction for Dylan to hit another Lariat and a Chokeslam to get the pin and first place victory as of right now.
Rating: Tony Schiavone and a half
Real World Tag League 2018 Match
Odinson & Parrow vs. Daisuke Sekimoto & Jun Akiyama
Review: Uncle Jun and Daisuke are back in action after suffering a loss at their previous match, the veterans look to take on The End for their next bout. As of right now, The End has gotten two wins back to back to get six points but they could keep the ball rolling by taking out Jun and Daisuke, and what a win that would be for them if they could pull it off. Will The End somehow get three wins in a row or will Uncle Jun and Daisuke get some points under their belt again?
The End did better this time around again as they had two vets to help guide them into this match a bit more. I'm usually more impressed with Odinson during these matches but I gotta say that Parrow did seem to step up a little bit and probably the best I've seen him work in this tournament so far, especially how he handled himself with Daisuke and matching him in the strength department of things. The End getting most of the control in the match over Daisuke to see part of their heel work a little and their aggression showed that it's not a lost cause for them and if they did tour outside of the league, I think they could flourish a little bit in the Japanese scene. Daisuke finally gets the hot tag to Jun as Jun starts to go at it and applies the Guillotine while Daisuke applies the Torture Rack for the both of them to get a submission into the mix until they broke it up. Parrow hits a Pop-up Powerbomb onto Daisuke and as the two tried to pick them up for the Double Powerbomb, it looked like Odinson had a hard time picking Daisuke up and Jun did a botched Hurricanrana onto Parrow to make them collide into each other which looked horrible. Daisuke would be able to get the win for his team as he hits the Spear onto Parrow for the pinfall.
Rating: Eric Bischoff
Real World Tag League 2018 Match
Zeus & The Bodyguard vs. Naoya Nomura & Yumi Ayoyagi
Review: We're now down to our main event for the show as NEXTREAM is now back in action after being involved on almost all of the shows as they take on The Big Guns. Zeus and The Bodyguard are currently in last place with zero wins and two losses while NEXTREAM only have one win under their belt with five losses, so while they have no chance of winning they could at least prevent Big Guns from winning by giving them their third loss in a row. Will The Big Guns get their first victory or does NEXTREAM get an upset?
I knew there was something these last three days were missing and one of them was NEXTREAM and I say this because almost all of their matches had them performing at a high level against all of their opponents and there was always a different level of excitement in those types of matches, which we get here. Much like it was with Jake and Jun, can feel a bit of a story with Naoya and Zeus since a few months ago, Naoya would get a couple of surprise victories over Zeus while he was the Triple Crown Champion at that time and Zeus defeated him at the Oudou Tournament. I liked that Big Guns were able to shine more once again and now we can see them for the remainder of the shows to eventually bounce back into the title picture. I thought the match was nicely executed with both teams and definitely one of NEXTREAM's best in this tournament.
Look at Bodyguard stepping up his game more and I wish he could do that without the need of a tag team or Zeus, but I think we all know that won't happen since he needs him. Zeus is still a beast in the ring and already solidified himself as a main event ever since he won that Triple Crown Championship and his match with Kento when he lost the belt in October, he's still loved by the fans and is still amazing, people should follow him more. Naoya is probably one of the highlights on this match too with his energy in the ring when he makes his comebacks and the crowd getting behind him and Yuma, I keep saying this kid is special and I will still stand by that statement until more people see him.
Naoya would be able to hit a few splashes onto Zeus to try and put him away since he's a bigger guy but Zeus would kick out of it at two. Naoya would pick Zeus up for the Death Valley Driver while Zeus got off of him to try and go for a German and Naoya turned it around, but Bodyguard would hit Naoya with a Lariat and then hits Yuma with a Roundhouse kick to the head, leaving Noaya and Zeus alone. Naoya would hit the Spear finally and rolled with it to go for the pin but Zeus would still kick out of it. Zeus starts to get some offense in as he would hit Naoya with a few Lariats that look like he almost took his head off and would pin him for a two count before Zeus picked him up for the Jackhammer as The Big Guns get their first victory!
Rating: Bruce Prichard
Overall: Only three good matches in this one out of nine really give it that type of lackluster set for this series. The Sweeper were the highlights of this set of matches for the most part as they delivered in their main events on the first two nights. I hope the next three shows can make a comeback to make up for this one. Not all of them can be winners and I'm still enjoying this tournament so far.
Favorite Match: Jake Lee & Ryouji Sai vs. Daisuke Sekimoto & Jun Akiyama
Least Favorite Match: TAJIRI & Gianni Valletta vs. Odinson & Parrow
Score: 6.5/10
Current Standings
The Bomber: (5-2) (10 Points)
Violent Giants: (4-1) (8 Points)
Get Wild: (4-2) (8 Points)
Yoshiken: (3-4) (6 Points)
KAI/Kengo: (3-2) (6 Points)
Jun/Daisuke: (3-2) (6 Points)
The End: (3-3) (6 Points)
Sweeper: (3-4) (6 Points)
Gianni/TAJIRI: (2-4) (4 Points)
NEXTREAM: (1-6) (2 Points)
The Big Guns: (1-2) (2 Points)





Who do you think is going to win AJPW's Real World Tag League? Let us know on social media @theCHAIRSHOTcom and always remember to use the hashtag #UseYourHead!