Will Finn Balor Ever Become Universal Champion Again?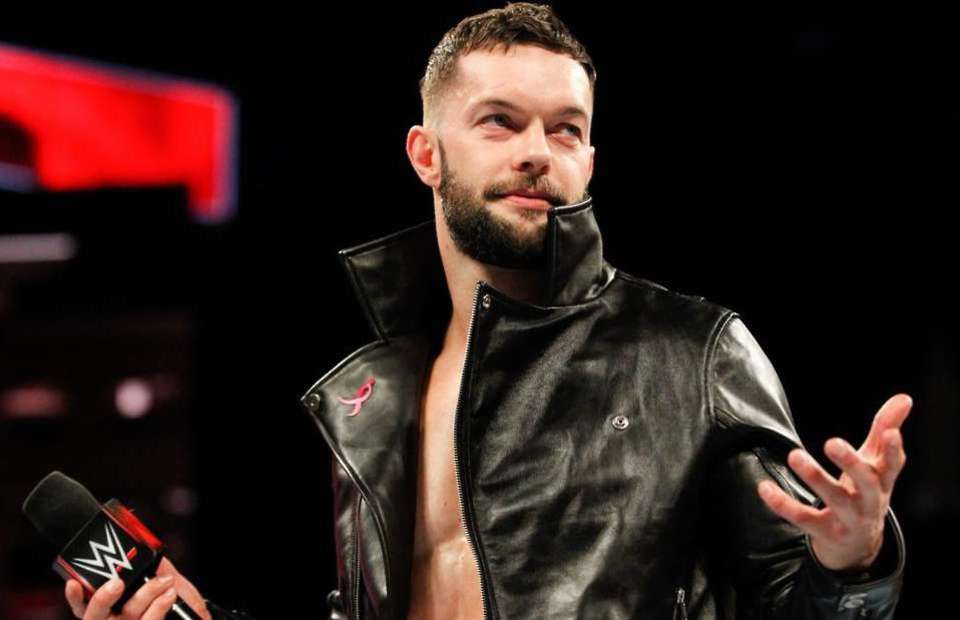 When Finn Balor burst onto the main roster in the summer of 2016, he had the proverbial "rocket strapped to his back" and vaulted all the way to the top of the RAW ladder in short order, becoming the first ever Universal Champion at SummerSlam 2016. However, a shoulder injury sustained at that same event derailed what looked to be a huge planned push. Since returning from the injury in early 2017, it would be safe to say that Balor has yet to fully get back on track to a path that would lead you to believe he might ever become "The Man" again.
While his feud with Seth Rollins has been hot, and now it appears he may even be pivoting away a bit from the Intercontinental Championship picture to focus on his inclusion in the upcoming Money in the Bank match, it has taken over a year for Balor to reach this point and participate in a real role of substance. Will Balor ever reach the same heights he achieved when he first debuted on the main roster? Will he ever be Universal Champion again? In my opinion, no he will not. There are two big reasons why.
HE'S A FACE ON A SHOW WITH TOO MANY FACES
RAW's current roster is heavy on the baby face side, and AT BEST, I would rank Balor as fourth on the pecking order. Roman Reigns, Braun Strowman, and Seth Rollins are all perceived as bigger stars and draws. In Vince McMahon's eyes, you might have to throw Bobby Lashley into that mix above Finn as well. I find it hard to fathom that the fourth or even fifth-best face on the show would make it into real Universal title contention, barring injuries, even within the next year or more.       We are already in the month of May. You have to believe, despite what the internet might tell you, that the plan would still be for Reigns to eventually dethrone Brock Lesnar for the title, perhaps at SummerSlam. Braun would probably be the next best choice. After the duration of the new champ's reign is up, you would assume a heel would be in line to take the title from Reigns or Strowman, that heel gets a few months' run before dropping it back to the former champ or some new face contender, and so on and so on. I don't see Balor getting one of those potential title reigns over the likes of Reigns, Strowman, or even Rollins.
THE DEMON APPEARS TO BE DEAD
Balor's "Demon" alter ego was all the rage when he debuted. It was over huge with the NXT crowd and made him seem like a big deal when he made the main roster. It made him someone that mattered and grabbed your attention as soon as he hit the screen. For people that might slight Finn for his size, the "Demon" presentation truly made him feel like a larger than life character. However, since TLC in October, we have neither seen nor really heard about the Demon King in regards to Balor. For whatever reason, creative seems to have drifted away from that persona in favor of gimmicks and storylines that have been much less successful.
They tried him as a generic underdog baby face–didn't work well.
They tried to form a true Balor Club with Anderson and Gallows- didn't work (or wasn't given enough time TO work, but that's another article.)
And now he has been reduced to a smiling ambassador with the slogan of "Balor Club is for Everyone," which comes off to some as more of a political statement than a character or gimmick. Nothing has come close to the "Demon King," and by bafflingly not utilizing the persona,  everything that made Balor special in the first place has been stripped away. Putting the Demon on the shelf might seem like a case of WWE cutting off their nose to spite their face, but it's where we find ourselves at the moment with Balor.
NOW, the caveat to this would be if the creative team has some long-term plans in place for Balor that could reverse both of these problems. If Balor were to turn heel (which I could have possibly seen happening during this Rollins feud, but after RAW this past Monday I'm not sure if they plan to continue that rivalry) and resurrect the Demon, I think he could find himself in a much better position. I'd actually love to see a heel Demon King myself, and I think it would make for refreshing matchups for Balor with the likes of Reigns or even a returning Ambrose. However, if he continues on his current path, I don't think the big red leather belt is in his future.
If some reports at the time are to be believed, Vince wasn't really sold on Finn and the Demon gimmick in the first place, and his first title reign in 2016 was mostly due to Triple H pushing for him backstage. And without a heel persona and the Demon reemerging, I don't see Balor having a presence and presentation that screams "Champion."  He doesn't play the underdog as well as, say, Daniel Bryan, he's not the stereotypical superhero like Reigns and he's not a physical marvel like Strowman.
He's just another really good wrestler.
Future Intercontinental Champion? Sure. Universal Champion? I don't see it.
The Good, Bad and Ugly: SmackDown Live 12.11.18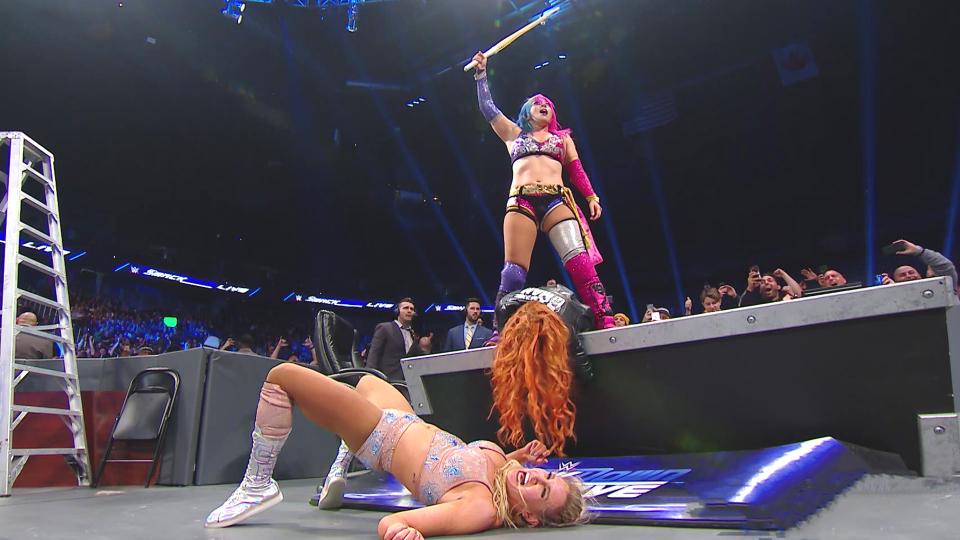 Does the TLC Go Home of SmackDown continue to build excitement, or does it go the way of Raw and help us all get to sleep earlier? Bobby let's us know how things are shaping up.
With Tables, Ladders and Chairs coming up this weekend, we had a semi-sweet Monday Night Raw.  The actual in ring action looked decent.  SmackDown is always looking bright, and tonight shouldn't disappoint.  What surprises are ahead on the Pre-TLC SmackDown?
The Good
Opening Promo w/ Daniel Bryan to Non-Title Match (WWE Champion) Daniel Bryan vs. Mustafa Ali
Daniel Bryan is solidifying his heel persona by continuing his onslaught on the general public and acting as wrestling's Smokey the Bear.  Shaming his once devoted fans, causing everyone to react in some way.  Daniel Bryan continues to pile on that his old self is now dead, and all of the fans are idiots.  Cheap pops and heat continued on.  Until luckily it was interrupted by Ali.  Mustafa Ali is a great talent.  He didn't do much of the talking here.  He mostly fell victim to Daniel Bryan spewing his agenda.  Ali went on to ask Daniel Bryan what's up with his new attitude, only to be disrespected with a slap to the face.  We saw a little action which gave us a taste of what is to come.  Daniel Bryan looked sharp.  His strikes were well done and was full of energy.  This evil, snapped gimmick is working well for him.  He wore down Ali,working the knee.  Old school, clean wrestling.  Ali had minimal offense but stuck to his high spots.  Even with the multiple interruptions and heavy commercials, this was a Good match.  After some incredible feats, Ali misses an inverted 450.  Daniel Bryan went on to tear Ali apart, making him tap to the "Heel Hook." Daniel Bryan Wins, a hot opening match. After the match, overkill set in, with Daniel Bryan viciously attacking Mustafa Ali up the ramp.  This wasn't needed but acted as a callous to Daniel Bryan's changeover to a heel. 
Randy Orton Promo
Orton wielding a chair went about showing off his previous torture of Rey Mysterio, questioning why anyone would want to have a chair match with a guy like him.  Just as he was about finished, Rey Mysterio attacked him out of nowhere, hitting Orton with a chair and a 619, causing Randy Orton to flee.  Not a bad promo.  Short and effective. 
Rusev and Jeff Hardy vs. Samoa Joe and Shisuke Nakamura
Rusev being involved is Good for business.  These four are some of the best in the business.  Rusev has the abilities to carry the WWE as the Heavyweight Champion. Much like a Bobby Roode, he has had moments of being overlooked, however that can change at any moment like we saw on Raw.  Pairing Shinsuke and Rusev is genius and a guaranteed winner.  WWE just has to let them work and it will be fantastic.  After being interrupted by an untimely dance off from Carmella and R-Truth, Shinsuke Nakamura brutally attacked Jeff Hardy from behind.  Samoa Joe continued the assault on Hardy.  This wasn't brilliant considering the talent here, but it was entertaining enough.  As the crowd showed everyone, Rusev when finally given the opportunity, delivered and looked Good in there.  He is a great talent all around.  After a devastating kick to the face, Rusev covers Nakamura for the Victory! 
Asuka vs. Charlotte
Going into this, how could it be Bad?  It really can't right?  First thing, it is a great Main Event, also,having Becky Lynch come out after the contenders were already in the ring was also great.  Charlotte looked completely flawless and confident.  This was very physical.  Asuka not to be outdone did some outstanding work.  Asuka kept after "The Queen" working her arms and beating her down. Charlotte and Asuka went back and forth most of the match.  Charlotte finally trapped Asuka into a "Figure 4" but getting reversed.  The two went back and forth fighting every second. This match was action packed.  Asuka repeatedly kicked Charlotte in the face, until Charlotte hits a spear.  After landing on her feet from a blocked moonsault, Charlotte then kicked out of a roll up from a countered "Figure 4".  Asuka hit the "Asuka Lock" that was countered sending Charlotte and Asuka to the floor. Charlotte then when psycho, Getting Disqualified for using her Kendo Stick.  Before Charlotte could go too far, Becky Lynch got her back, only to get attacked by Asuka.  Asuka went crazy with the Kendo Stick staking her claim of dominance.  Asuka Win!    
THE BAD:  N/A
THE UGLY
New Day Rap Battle:  Usos vs. The Bar
This style of promo has potential.  It can be really Ugly or really Good.  Depending how much cheese is involved vs.actual humor.  The New Day came out looking dapper and ready for the festivities. They are always ready to party.  The Bar had their Run DMC track suits and Flavor Flav clocks for decor.  That's where it ended with a cheese filled "Ice Ice Baby" to remedy their horrendous rap abilities.  The Uso's surprisingly were also not great at this.  This was a completely ridiculous,worthless segment.  Chalk this up as Ugly. 
Miz Promo (Shane McMahon and Miz vs. The Vegas Boys
Begging is just ridiculously over the top, especially in the current SmackDown setting.  It's cheap.  The Miz and Shane are both Good typically on the mic.  This was a smooth promo,however out of the blue Miz calls out a ref for a tag match.  This match was horrible.  Shane had more botches than I have ever seen.  This was absolutely Ugly all around.  Shane ended the debauchery by submission for the victory. 
Tally
Good:  4
Bad:  0
Ugly:  2
Final Results:  Good(ish)
Although the Good outweighed the Ugly on this one, we had some pretty Ugly moments.  More than I have seen on SmackDown in sometime.  This wasn't their strongest show among the past few weeks, but it worked. The highlight of the night was the Main Event!  TLC is Sunday and I would say thanks to SmackDown, we are ready to roll! 
How did you feel about this past SmackDown? Let us know on social media @theCHAIRSHOTcom and always remember to use the hashtag #UseYourHead!
Can a Queen of the Ring Event Work in Today's WWE?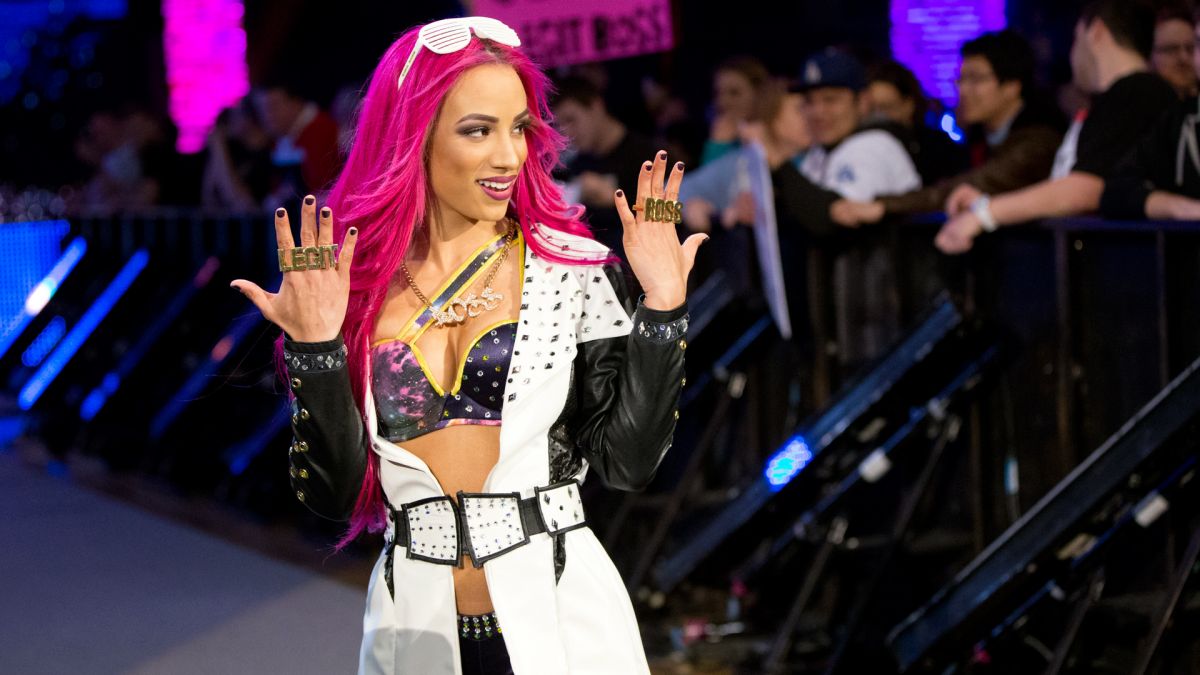 Rumors are swirling about WWE bringing back a throwback event for the next all-women's PPV.  A Queen of the Ring tournament sounds like a good idea as a focal point for the PPV considering the ever-evolving Women's Evolution.
Many fans remember the King of the Ring, which was considered one of the big five PPVs for WWE back in the 1990s.  King of the Ring had its ups and downs, but it was mostly known for the birth of Austin 3:16.  The iconic moment still stands the test of time twenty two years later, however others such as Owen Hart, Triple H, and Edge certainly benefited from the once-prestigious tournament.
After Brock Lesnar's win in 2002, King of the Ring slowly began to fade out. The last tournament was in 2015,where Bad News Barrett would later become King Barrett to celebrate the win. Before that was the infamous King Sheamus, who won the one prior back in 2010.
The allure and beneficial factor of King of the Ring definitely dissipated by the time it was brought back. King of the Ring used to be a big deal, meaning that the winner was definitely en route to a huge push or a WWE Championship opportunity down the road. The accolade was something that a few men could add to their list of accomplishments.
So let's fast forward to now with these Queen of the Ring ideas. Could this really work in today's WWE that is struggling to create lasting moments and new stars?
It depends on the commitment factor for the company; and that lies on the success and reception of the event if it did happen.  There is certainly use for it, as the tournament can be used to elevate talent such as Ruby Riott, Peyton Royce, or Sasha Banks.  On the flip side, it wouldn't be no surprise if someone such as Alexa Bliss or Mandy Rose could take the win to garner extra heat for their respective character.  That would certainly work, as Bliss is an example of someone who is very much over and the company seems to be completely behind her.
Consistency also matters, in which it is crucial to make the Queen of the Ring idea work. That goes hand in hand with the storytelling aspect that the company has been struggling with for some time now. Gaps in logic with missed opportunities have done more harm than good, and with Evolution's success, it wouldn't be fair to the women if Queen of the Ring was one and done thanks to those poor factors.
Queen of the Ring is a great idea that could certainly help the Women's Division.  Having the tournament at the Women's PPV would create interest for fans that want something to look forward to.  There is no doubt that the talent would shine during the Queen of the Ring – even the potential for possible Match of the Year candidates is high at an event such as this. 
WWE has all of the tools to make this a success if at all possible this is true.  Overall, it would be beneficial for the Women's Division, and it will help the Evolution become full circle –something that the Division is meant to be.
Let us know what you think on social media @theCHAIRSHOTcom and always remember to use the hashtag #UseYourHead!