Will Finn Balor Ever Become Universal Champion Again?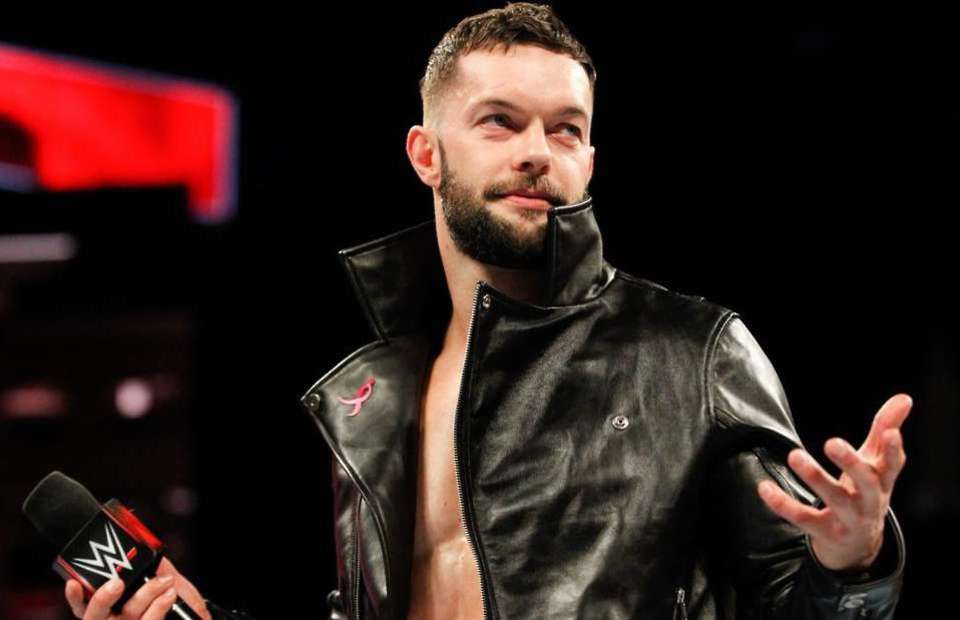 When Finn Balor burst onto the main roster in the summer of 2016, he had the proverbial "rocket strapped to his back" and vaulted all the way to the top of the RAW ladder in short order, becoming the first ever Universal Champion at SummerSlam 2016. However, a shoulder injury sustained at that same event derailed what looked to be a huge planned push. Since returning from the injury in early 2017, it would be safe to say that Balor has yet to fully get back on track to a path that would lead you to believe he might ever become "The Man" again.
While his feud with Seth Rollins has been hot, and now it appears he may even be pivoting away a bit from the Intercontinental Championship picture to focus on his inclusion in the upcoming Money in the Bank match, it has taken over a year for Balor to reach this point and participate in a real role of substance. Will Balor ever reach the same heights he achieved when he first debuted on the main roster? Will he ever be Universal Champion again? In my opinion, no he will not. There are two big reasons why.
HE'S A FACE ON A SHOW WITH TOO MANY FACES
RAW's current roster is heavy on the baby face side, and AT BEST, I would rank Balor as fourth on the pecking order. Roman Reigns, Braun Strowman, and Seth Rollins are all perceived as bigger stars and draws. In Vince McMahon's eyes, you might have to throw Bobby Lashley into that mix above Finn as well. I find it hard to fathom that the fourth or even fifth-best face on the show would make it into real Universal title contention, barring injuries, even within the next year or more.       We are already in the month of May. You have to believe, despite what the internet might tell you, that the plan would still be for Reigns to eventually dethrone Brock Lesnar for the title, perhaps at SummerSlam. Braun would probably be the next best choice. After the duration of the new champ's reign is up, you would assume a heel would be in line to take the title from Reigns or Strowman, that heel gets a few months' run before dropping it back to the former champ or some new face contender, and so on and so on. I don't see Balor getting one of those potential title reigns over the likes of Reigns, Strowman, or even Rollins.
THE DEMON APPEARS TO BE DEAD
Balor's "Demon" alter ego was all the rage when he debuted. It was over huge with the NXT crowd and made him seem like a big deal when he made the main roster. It made him someone that mattered and grabbed your attention as soon as he hit the screen. For people that might slight Finn for his size, the "Demon" presentation truly made him feel like a larger than life character. However, since TLC in October, we have neither seen nor really heard about the Demon King in regards to Balor. For whatever reason, creative seems to have drifted away from that persona in favor of gimmicks and storylines that have been much less successful.
They tried him as a generic underdog baby face–didn't work well.
They tried to form a true Balor Club with Anderson and Gallows- didn't work (or wasn't given enough time TO work, but that's another article.)
And now he has been reduced to a smiling ambassador with the slogan of "Balor Club is for Everyone," which comes off to some as more of a political statement than a character or gimmick. Nothing has come close to the "Demon King," and by bafflingly not utilizing the persona,  everything that made Balor special in the first place has been stripped away. Putting the Demon on the shelf might seem like a case of WWE cutting off their nose to spite their face, but it's where we find ourselves at the moment with Balor.
NOW, the caveat to this would be if the creative team has some long-term plans in place for Balor that could reverse both of these problems. If Balor were to turn heel (which I could have possibly seen happening during this Rollins feud, but after RAW this past Monday I'm not sure if they plan to continue that rivalry) and resurrect the Demon, I think he could find himself in a much better position. I'd actually love to see a heel Demon King myself, and I think it would make for refreshing matchups for Balor with the likes of Reigns or even a returning Ambrose. However, if he continues on his current path, I don't think the big red leather belt is in his future.
If some reports at the time are to be believed, Vince wasn't really sold on Finn and the Demon gimmick in the first place, and his first title reign in 2016 was mostly due to Triple H pushing for him backstage. And without a heel persona and the Demon reemerging, I don't see Balor having a presence and presentation that screams "Champion."  He doesn't play the underdog as well as, say, Daniel Bryan, he's not the stereotypical superhero like Reigns and he's not a physical marvel like Strowman.
He's just another really good wrestler.
Future Intercontinental Champion? Sure. Universal Champion? I don't see it.
Andrew's Quarterfinals & Semifinals New Japan Cup 2019 Ratings & Analysis
Andrew's combines the New Japan Cup Quarters and Semis out of necessity. Who made the finals? How were the matches leading up?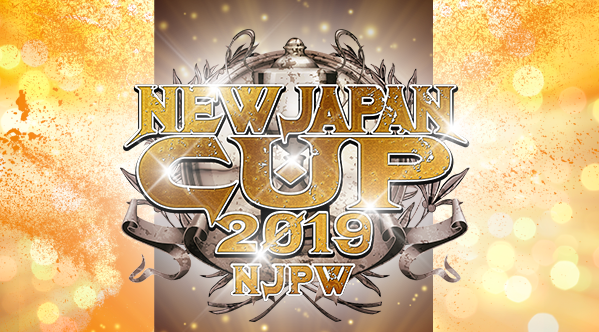 Andrew's combines the New Japan Cup Quarters and Semis out of necessity. Who made the finals? How were the matches leading up?
Due to personal plans, I figured it would be best to group these two and cover the Finals show in full on Sunday. So this way no article looks awkwardly short.
Now after an interesting first 2 rounds, we saw some upsets and some favorites pushed harder than expected.
Many of the usual suspects made the Quarters, so let's see who gets out alive!
Quarterfinals Ratings:
Tomohiro Ishii vs YOSHI-HASHI: Ishii wins via Vertical Drop Brainbuster @20:25 – ****
Kazuchika Okada vs Will Ospreay: Okada wins via Rainmaker @20:10 – *** 3/4
Colt Cabana vs SANADA: SANADA wins via Skull End @14:55 – ** 1/4
Zack Sabre Jr vs Hiroshi Tanahashi: Tanahashi wins via Leg Clutch @21:10 – *** 1/2
Quarterfinals Analysis:
YOSHI had something to prove, and being that he and Ishii are stablemates, it felt almost personal. YOSHI came out with more fire and resiliency than we're accustomed to expect from him and had a few nice near falls. Never really being able to hit Karma, and trying to go toe to toe with Ishii on strikes was his undoing. You don't trying to go blow for blow with the Stone Pitbull.
Okada and Ospreay are great together. As much as I was previously against Ospreay, after his neck injury he seems to actually be doing more than just a plethora of pointless flips. Ospreay has started to become more calculated and Okada keeps getting pushed harder and harder each time these two get together. Though I feel their 46th Anniversary was better, this was still a damn good match. New Ospreay is best Ospreay.
Colt and SANADA. What can I really say. Colt tried to outsmart SANADA on multiple occasions but seemingly gassed himself out being quirky. He overshot the Superman Pin once allowing SANADA to roll out of it and then he just missed, leaving himself wide open for the Skull End. Hopefully we see SANADA get over the hump in the semis, but he's in some pretty elite company.
Sabre and Tanahashi was a deliberately paced match with Tanahashi trying to keep Zack away from his legs. I'm surprised that Zack didn't immediately go after the legs when we all know Tanahshi has two bad wheels. So something about Zack seemed to not be nearly as sharp and calculated as usual, so Tanahashi was able to land an Inverted Slingblade and squeak out the pinfall with a Leg Clutch, much to Zack's chagrin.
Quarterfinals Overall Score: 6.75/10
After a first day of two great matches, the second was bound to not live up to the bar that was set because of well, Colt Cabana. No knock on Colt because he is a well rounded wrestler, but because he was basically Gaijin Yano in this tour, he wasn't going to put on  a classic. Honestly, even Tanahashi and Sabre was a little underwhelming. When YOSHI-HASHI is a participant in the best match of this section, some soul searching might be in order.
Semifinals Ratings:
Kazuchika Okada vs Tomohiro Ishii: Okada wins via Rainmaker @21:10 – **** 1/4
SANADA vs Hiroshi Tanahashi: SANADA wins via Skull End @24:10 – ****
Semifinals Analysis:
Okada and Ishii was a hell of a slobber knocker. Ishii does have a G1 victory over Okada, so it wasn't a foregone conclusion that Okada was going to win, and there were plenty of callbacks to the match where Ishii won. Okada saved the match for himself a few times with desperation Dropkicks, as Ishii just kept coming at him and avoiding the Rainmaker attempts for the most part. A multitude of headbutts and attempted Tombstones is where the match swayed to Okada. Ishii kept trying to hit the Tombstone to weaken the neck for the Vertical Drop Brainbuster, but Okada was wise to it and hit a Jumping Tombstone of his own, to set up the Rainmaker finish. Solid match, with the type of aggression you'd expect from two men who really wanted the chance to beat the hell out of Jay White.
Tanahashi and SANADA is interesting. They have similar teachers and harken back to both for their distinctive style. Tanahashi has been referencing Fujinami a lot to avoid knee damage and SANADA loves himself some Mutoh. We saw this match be a little more of a mat based chess game, with both finding ways to work over the other. Tanahashi went through the litany of the moves he used in the tournament thus far, only to have SANADA either break out, or outright counter. Tanahashi tried to use the Leg Clutch he used against Zack Sabre, but SANADA blocked it and sunk in the Skull End. Which marked the end for Tanahashi.
Semifinals Overall Score: 7.5/10
These matches were great and lead to a rematch between Okada and SANADA. In what was one of Okada's better title defenses last year, SANADA is a year older and hopefully with a new trick. The excessive attempts at the Moonsault, are what spelled SANADA's doom last year.
See you tomorrow for the New Japan Cup Finals! Does SANADA or Okada face Jay White in MSG?
Andrew's Impact Wrestling Ratings & Analysis 3/22/2019
Andrew checks in on IMPACT to see how Johnny validates his betrayal of The Machine called Cage!
Andrew checks in on IMPACT to see how Johnny validates his betrayal of The Machine called Cage!
Even though I rated last week barely above average, we did get a bigger story arc that people seemed to be interested in according to YouTube numbers.
That's got to account for something when it drew some attention, even on a show that was a little lackluster. However, now we're on the Go Home to Against All Odds!
With the TV special looming, Sami Callihan tries to make an example out of Richie and take the X Division title. Let's see how that turns out!
.@TheSamiCallihan wants to take EVERYTHING from @GottaGetSwann.

And he's going to start with the X-Division Championship TONIGHT! #IMPACT

WATCH NOW – https://t.co/jyZYT78lVE pic.twitter.com/zggZ4AWNEd

— IMPACT (@IMPACTWRESTLING) March 23, 2019
Ratings:
Moose vs Trey: Moose wins via Spear – * 1/2
Fallah Bahh & KM vs Eli Drake & Eddie Edwards: Eddie wins via Boston Knee Party – ** 1/4
Ace Austin vs Damian Hyde: Ace wins via The Fold – **
Ethan Page vs Willie Mack: Mack wins via Stunner – ** 1/4
X Division Championship Match: Sami Callihan vs Rich Swann (c): Swann retains via Cradle – *** 1/2
Analysis:
Moose has a bone to pick with the Rascalz since they were making jokes about him striking out with Melissa. As for the match, I don't know what happened here. Moose looked great with deliberate power moves, but Trey had more missteps than Johnny has last names. He got tied up in the ropes at least once, he came out of a Tiger Feint reversal weird, completely wiffed a Code Breaker attempt…and those are just the notable things that stuck out. I like the way Moose wrestled this match, but yeah, Trey was made the match rough. MOOSE!
Solid tag match, Eli and Eddie have this odd couple chemistry which is perfect. Eddie grabbed Kenny the kendo stick and Don said " That's the most famous Kenny in wrestling at the moment". That popped me more than I'd like to admit, but the wrinkle came when Eddie threw Kenny back outside to Eli so Eli could hit KM while the ref continued to admonish Eddie. So Eddie is okay with Eli using Kenny and they seem to keep building this team nicely. Fun match.
GWN Flashback Match: Brian Cage vs Fenix ReDefined August 30,2018.
Rolando Menendez gets shoved into a trash can.
Ace Austin in another enhancement match, but this time he dominates better and shows off his agility. Ace looked smooth as butter, so a much better showing for the new talent.
Madison Rayne maybe?
Two weeks. #IMPACT

WATCH NOW – https://t.co/jyZYT6QL46 pic.twitter.com/0TYN2wD3wd

— IMPACT (@IMPACTWRESTLING) March 23, 2019
Johnny explains his heel turn and blames the smarks. Starting to be a tired excuse for reasons, but hey, it's wrestling. Johnny plays the "I've defended this title more than anyone" reasoning. He makes an analogy that people only watch wrestling for the crashes like NASCAR. Taya says they control the belts so they have the power. It was kind of a flat promo, but solidifies them as shitty heels.
Rosemary and Jim Mitchell have a moment where Rosemary says she'll go back to the undead realm and talk to HIM, if Jim won't give her what she wants. So we know where this is going. But since Supernatural was announced to be coming to an end, do things not bode well for Rosemary?
Decent match where Willie and Ethan both showed their hybrid abilities. Ethan's "All Ego" has been biting him in the ass often enough during his time in IMPACT. A Cross Arm Iconoclasm gave Page a near fall, but Willie puts together the right combination of offense and lands the Stunner for the win. Nothing super special, but decent TV match.
What did @realKILLERkross just tell @TheRealMorrison? #IMPACT

WATCH NOW – https://t.co/jyZYT6QL46 pic.twitter.com/7oLQIwhSOO

— IMPACT (@IMPACTWRESTLING) March 23, 2019
Rolando interviews Disco at the bar. Glenn says he doesn't have to try since it's a girl. It's actually quite amusing.
Melissa catches Gail Kim coming out of management's office about Tessa's earlier demands, and then a brawl between LAX and Lucha Bros kicks up.
Really good match between Swann and Callihan. Signature moves kicked out of, nice back and forth…just a generally solid match with good flurries from both men. Rich with the surprise Cradle win allows for Sami to get upset and we get a new face to IMPACT! Sawyer Fulton shows up and reveals an oVe shirt. Seems like he's going by Mad Man Fulton in IMPACT. This all makes sense after being a part of Sami's Death Machines stable in MLW as well.
Overall Score: 6/10
Decent show, slightly above average. The show felt a little better than last week, but still fell a little flat as a 'Go Home' show. We got a few good filmed segments either for comedy or story progression. Eli and Eddie's match lends to more build for them. The main event was really good wrestling wise and story wise. Nothing was pushed by leaps and bounds, but we got everything we could want in a weekly TV show. Story progression, solid wrestling and different elements of entertainment.
Twitch Views:
Week 1: High – 10,350 / Low – 8,500
Week 2: High – 8,000 / Low – 6,500 
Week 3: High – 8,500 / Low – 7,900  
Week 4: High – 7,100 / Low – 5,300
Week 5: High – 7,450 / Low – 5,650
Uncaged: High – 9,000/ Low – 8,000
Week 6: High – 8,025/ Low – 5,300
Week 7: High – 14,400/Low – 9,800
Week 8: High – 7,200/Low – 4,500
Week 9: High – 9,700/Low – 4,000
Week 10: High – 4,900/Low – 4,150
Well now, first night of the NCAA Tournament could've played into a huge hit for the top end. The show comes in with it's lowest viewership since being on Twitch. Yes, maybe the barely average show last week didn't help, but whenever WWE has a lower audience during a large event, people love to use THAT as the reason. So see, I can do it too. You can't stop me. No take backs.
All seriousness though, the show averaged like 4,600 viewers and after 3 fairly strong weeks, this has to be a disappointment. Next week is Against All Odds, so maybe people were taking the week off before the TV Special…but still, not great.