Impact News: Viewership Sees Slight Decrease This Week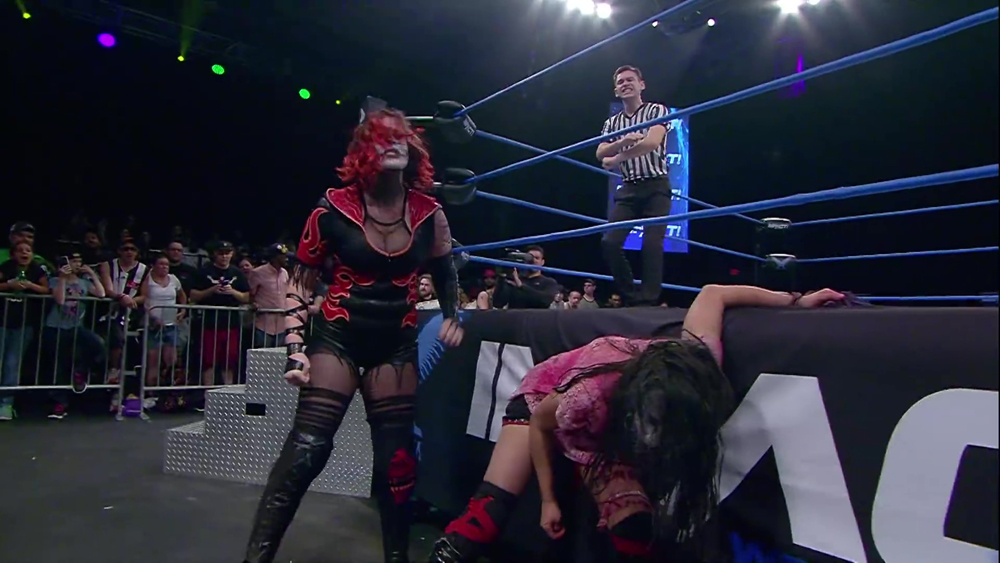 After last week's post-Redemption edition of Impact Wrestling on Pop TV pulled in 308,000 viewers, there was a slight decrease in those numbers this week.
Last night's episode of Impact that saw Su Yung take on Rosemary in the main event only drew 299,000 viewers (a 3% decline) on a night when it was opposed by multiple Conference Semi-Final games in the NBA Playoffs. These games also led the way in the 18-49 demographic, boasting a total of 10 million viewings spread out over three separate airings. It should be noted that the fallout from Redemption show last week went up against the opening round of the NFL Draft.
In this week's Cable Top 150, Impact fell to #124 after placing #118 the week prior. This week, 4 out of the top 5 were all NBA Playoff programming, the one exception being MTV's Jersey Shore: Family Vacation.
Below is a breakdown of the weekly numbers for Impact so far in 2018:
January 4th Episode: 309k
January 11th Episode: 276k
January 18th Episode: 309k
January 25th Episode: 310k (Genesis)
February 1st Episode: 319k (Reboot)
February 8th Episode: 294k
February 15th Episode: 300k
February 22nd Episode: 262k
March 1st Episode: 365k
March 8th Episode: 325k (Crossroads)
March 15th Episode: 350k
March 22nd Episode: 362k
March 29th Episode: 399k
April 5th Episode: 294k
April 12th Episode: 381k
April 19th Episode: 373k
April 26th Episode: 308k (post-Redemption)
May 3rd Episode: 299k
2017 Total: 16.147
2017 Average: 311k
Source: Showbuzz Daily
Please continue to follow us and share our articles. Checkout the podcasts and more. You can see all the latest content @theCHAIRSHOTcom. Follow @yorkjavon for Impact Wrestling news updates and opinions with an Impact. Remember when it comes to rumors…. Always Use Your Head!