MLW Fusion Ratings and Results: 5/25/2018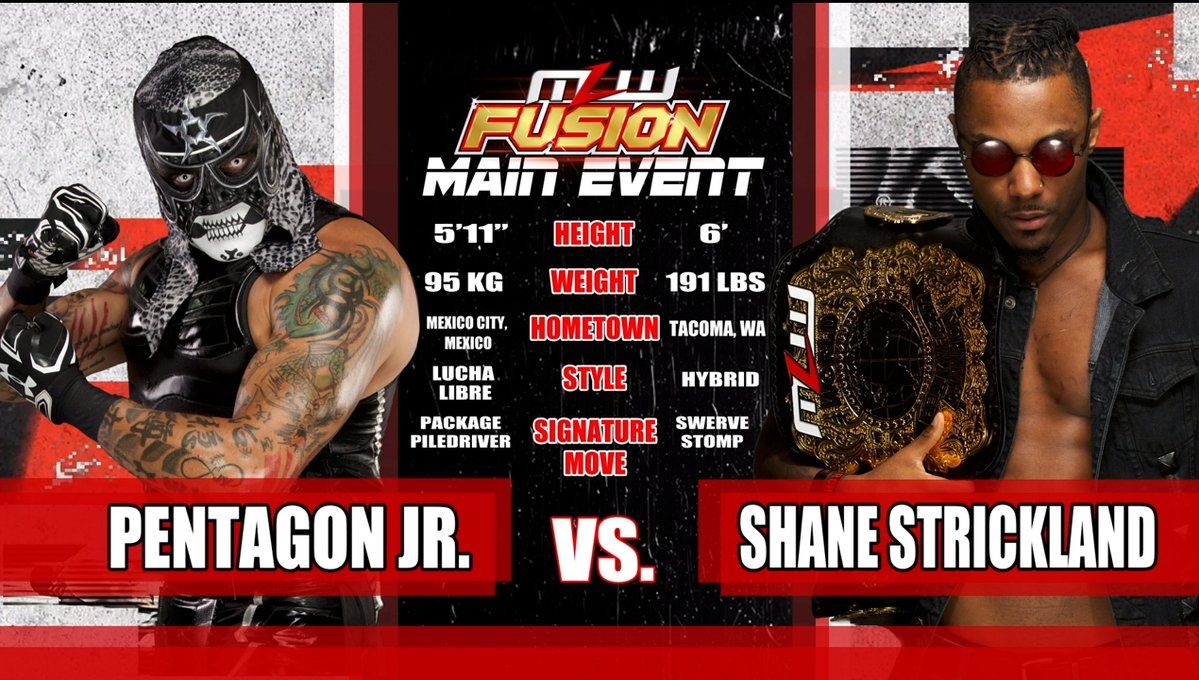 Well the coverage for MLW Fusion goes back to me this week! With the Cavaliers having their backs against the wall, and Christopher Platt being a busy man, I'll take the hot tag since we all know he's the workhorse of the duo.
So let's see what kind of show they build around their first ever televised World Championship match.
Opening segment sees Shane 'Swerve' Strickland pulling up with Barrington Hughes, Salina de la Renta confronts him, says the car isn't the only thing rented and walks off. Barrington Hughes scream "Bruja" and explains it means witch, while Strickland jokes and says " More like b-" cuts off the word and goes to the intro package.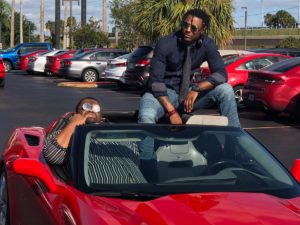 Santana Garrett vs Chelsea Green
So apparently Garrett is undefeated since debuting in MLW last October, but you can't really see why. Chelsea/Laurel Van Ness has some exposure and has proven to be able to put on some solid matches, this wasn't one of them.
Every transition looked slow and like they were obviously waiting for each other. Even the Laurel Van Ness "transformation" seemed rushed and wasn't exactly explained well by the announce team.
A few slow transitions, attempts at big looking spots just fell flat. We got a lot of Chelsea getting across her character, but match wise, this was a waste of 10 minutes.
Wait! These two are friends?

Chelsea Green with a slap in Santana Garrett's face!#MLWFusion pic.twitter.com/VvLWMgkqq1

— #MLWFusion on BeIN Sports Fridays (@MLW) May 26, 2018
Winner: Garrett via Arm Twist Spike DDT
Rating: * 1/2
Team Filthy promo package explaining what happened two weeks ago with Jimmy Havoc.
Prize Fight Open Challenge: Simon Gotch vs Danny Santiago
So apparently it's if the person lasts 5 minutes, they get…250 – 250 dollars. No extra zeros, just two hundred and fifty dollars.
The Capoeira white belt Santiago, got his first kick caught and countered into an Exploder Suplex. Game over man.
Team Filthy are supposed to be douchey heels and this fits them perfect. In they style of the stereotypical 80s antagonists, they mock Santiago and saunter off.
Well, that didn't take long! We're not sure Danny Santiago is really an MMA master!

Nonetheless, @deviousjourney wins the first-ever Simon Gotch Prize Fight Challenge with a piledriver!#MLWFusion pic.twitter.com/yJoM5SgKV3

— #MLWFusion on BeIN Sports Fridays (@MLW) May 26, 2018
Winner: Simon via Gotch Piledriver
Rating: N/A (Squash Match)
Kaci Lennox finds MJF for an interview but he finds out that Joey Janela and Aria Blake used his locker room for implied smoking, drinking and sex. So MJF freaks out like a poorly acted typical rich white boy and huffs off saying they'll hear from his lawyer.
MLW Heavyweight Championship: Pentagon Jr w/Salina de la Renta vs Shane Strickland
Holy Christ, Salina has a Mariachi band enter the ring before Shane's entrance to play the Mexican national anthem.The crowd looks a combination of amused and confused…but it's definitely unique.
There's a couple nice spots i the match I'll go over since it was actually a fairly long match for TV. Pentagon ties Swerve up with the camera cables on the apron, hitting a variety of knife edge and Kobashi style chops. The referee is giving both men a lot of leeway throughout the match, so it's nice to see the implication that it will end in the ring.
A big Mexican Destroyer on the apron is what we're greeted with after the second commercial break and the match starts to pick up there. Swerve kicks out of a Pentagon Driver and Feat Factor, but the back half of the match was mostly dominated by Pentagon. Out of frustration, Salina gives Pentagon a chair and it seems like the referee will let it play. It looked like Pentagon was going for a Superplex into the opened chair, but Swerve blocked him and knocked Pentagon down.
They tease the spot that ended their Wrestle Circus match of a Swerve Stomp onto a seated Pentagon, but Pentagon counters it with a Powerbomb. Salina's usual stoicism finally breaks and she jumps on the apron after Strickland kicks out again. This leads to the "Oops" moment for heels, and Pentagon hits Salina with the Red Mist when Shane moves out of the way, giving Strickland the opening to barely sneak out a win.
SWERVE STOMP!!!@StricklandShane retains his title, defeating @PENTAELZEROM on #MLWFusion

What an incredible match! pic.twitter.com/3c6EAUdu48

— #MLWFusion on BeIN Sports Fridays (@MLW) May 26, 2018
Winner: Strickland via Swerve Stomp
Rating: *** 1/2
Not a bad show at all, even if the match ratings aren't through the roof, the storytelling and character development was solid. The main event was hurt by two commercial breaks and the ending sequence went a little too long. But that's all nit picking.
All in all, as a television product, MLW Fusion is showing every week that they have enough characters to appeal to different demographics. I know personally MLW has already surpassed ROH in my personal book of what I will go out of my way to make time for. Major League of Wrestling baby!