Who's Next For Seth Rollins?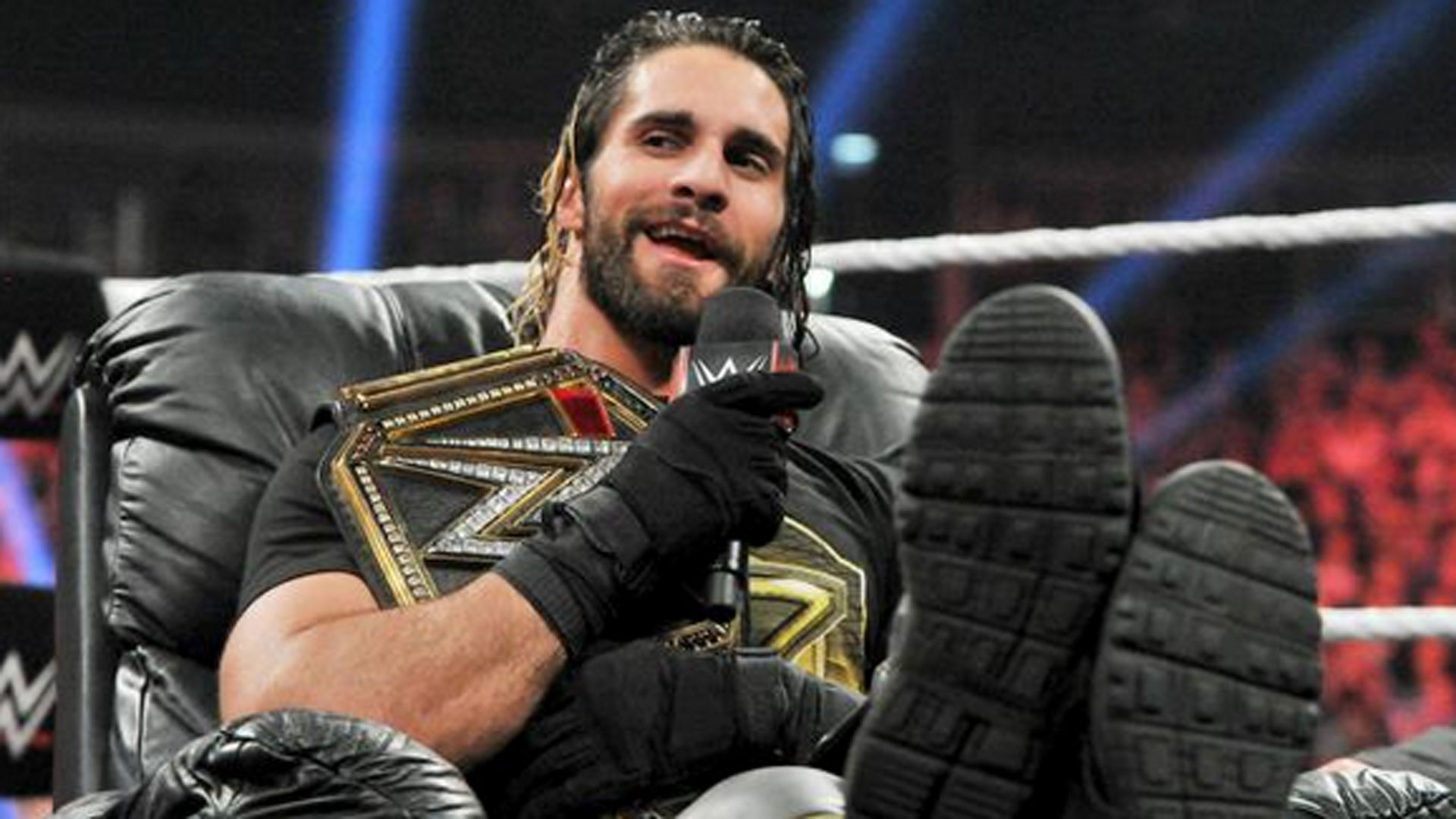 Seth Rollins has had a great run since feuding with The Miz and Finn Balor for the Intercontinental Championship. Their match at Wrestlemania 34 where Rollins became the new IC champion was one of the best matches of the night. Rollins outdid himself again at The Greatest Royal Rumble in a ladder match where he beat The Miz, Samoa Joe, and Finn Balor. As he continues to prove himself as one of the best IC champions in a very long list of greats who is next for our favourite king slayer and who could he be facing leading up to the Money In The Bank PPV?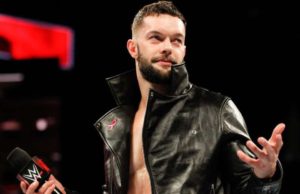 Finn Balor: This is an easy choice and I think everyone can agree that this feud is great for both superstar. Neither of them have been getting the attention they deserve this past year and both have been out of any title picture in a while. The IC title feud has breathed new life into both of them and the chemistry that comes off these guys when they are in the ring together is undeniable. This feud is also a chance for Finn to turn heel. There have been rumours that Finn was going to turn prior to Wrestlemania, but now that he has suffered a loss at a championship twice to Rollins it only makes sense that Finn turns heel. The turn has been slowly rearing it heads in Finn taking cheap shots at Rollins, but his full turn needs to be big and needs to be brutal we need to see Demon Finn without the face paint and just attack Rollins and go for gold again.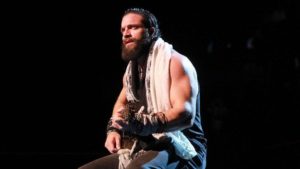 Elias: Two words describe Elias' main roster run overly over. Elias is so organically over I'm surprised he hasn't even been in the Universal Champion conversation. He's got it all! The looks, he has the most charismatic mic skill since The Miz, the heat from the crowd, and he's great in the ring. Especially his matches against Seth Rollins. He has a brash, brutal, self preserving personality and brutality in the ring that is very reminiscent of heel Rollins. Just think of the matches these two could have when theres a title on the line.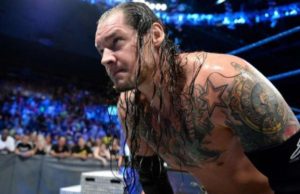 Baron Corbin: While people just seem to remember him as the guy that got screwed over cashing in his MITB contract by Cena and losing to Jinder Mahal, Corbin is a threat in the ring. He's been trained on in the back as being the next "big guy" and been getting advice from a future HoFer big guy in Kane. So this creatively makes sense for him to go after the IC title. He's been U.S. champ on Smackdown Live and while Corbin had some decent matches again AJ Styles, Dolph Ziggler and Kevin Owens. He has seemed to lose his standing in the main roster picture.  A feud with Rollins may help him get back into being that threatening "big guy" figure creative wants him to be.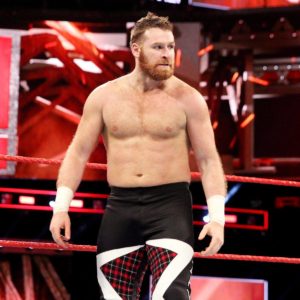 Sami Zayn: Sami needs a title run badly  He is an example of the WWE having so much main roster talent, but unable or unwilling to capitalize on all of it. Fans know he has the chops to be a champion, but for now he needs a feud to prove himself before he just becomes that annoying friend of Kevin Owens. Kevin Owens and Sami have come up together and battle one another, but their career paths couldn't be more different. Owens has had numerous title runs and Sami has always fallen short. A feud with Rollins and  Owens supporting him would be a upgrade for Sami and you can bet the antics that Owens and Sami would pull on Rollins would get under his skin.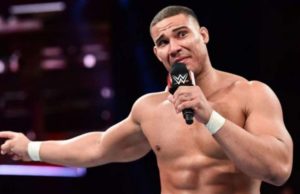 Jason Jordan: Now before everyone loses their cool, just think about this feud for a minute. Jordan's coming off an injury and prior to that was seeming to start turn heel on his one time tag partner Rollins. It makes sense that Jordan comes back and attack Rollins for getting ahead while he nursed an injury at home or he can slowly toy with Rollins and screw him over in matches before becoming a full on heel. 
These are the guys I think can bring the best storylines in and out of the ring to the Intercontinental championship and Seth Rollins. Making it the prestigious title that it has certainly become to be. 
---
Always Use Your Head and visit the official Pro Wrestling Tees store for The Chairshot All t-shirt proceeds help support the advancement of your favorite hard-hitting wrestling website, The Chairshot!

---
CheapShots: Mad Man's Impact Quickie #9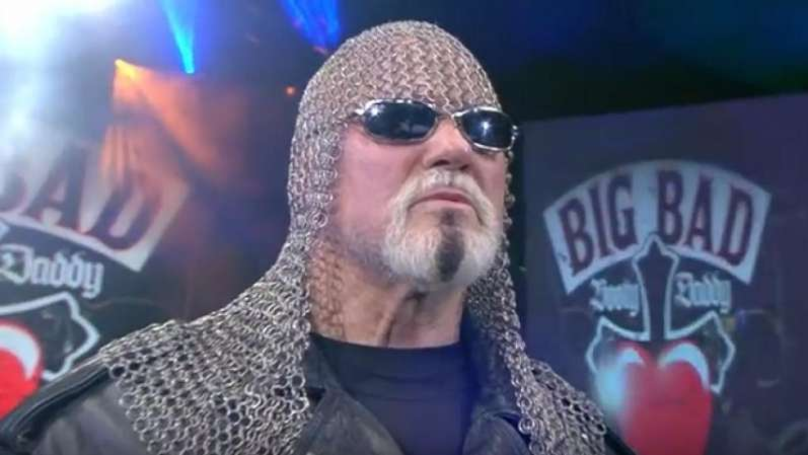 Cheap Shots are unfiltered, uncensored opinions, and those opinions reflect only the author!

Festivities in Orlando kick off with a normalizing Josh Matthews and a contest for Impact Tag Team Gold. Eli Drake brought Scott Steiner back this week. At first, he was a curiosity and name to bring the company some exposure throughout a week of shows in New Orleans. Wanna bring him in? Gotta give him a strap. Due to the overflowing garbage last week, I didn't get a good feel for his current skills. That's because they have severely diminished. Opponents for the transitional champions? Andrew Everett & DJZ. These boys have been through a myriad of injuries, including a life-threatening issue for Mr. House Music. The match itself was not bad with The Self-Induced Hyphen in the ring. Ham Cube on the other hand? He is multiple steps slow and if he couldn't cut his unpredictable promos, no organization would have use for him. Predictably, the honeymoon between Drake and Steiner was short. The above description may have given away the outcome. Thanks to a misplaced namesake of this website, there are New Tag Team Champions in Impact Wrestling.
Cut backstage and we see Grado holding the X symbol of the unknown attacker. Like an idiot, The UK Dork accuses Jimmy Jacobs and Kongo Kong of perpetrating these events. Jacobs says his Monster doesn't need to do such things. As if the nerd's foot wasn't already in his mouth, his "girlfriend" Winter finished the job by challenging The Giant Stutter to a match. Yes, you Impact Tools, I'm using her other name. Contrary to what some of my readers may think, I have a sense of humor. When something borders on painful, I have no reason to laugh. That's what Grado's character feels like to me. The match was filler. The girlfriend was gone before her self-appointed victim was scraped off the canvas. Thank God Moose ran out to do away with this foolishness. Of course The Dragged Out Disco backed his heavy away from a real fight.
Recess is next as we bring in Madison Rayne to talk Knockouts! It has been years since most fans have seen the former TNA competitor over the airwaves. She was a consistent heel during her previous run. Still, Impact is not afraid to be innovative in certain areas. If this is a permanent alteration, it will be nice to hear the feminine perspective during these segments. I strongly doubt that possibility. I'll get to why I think that shortly. Kiera Hogan wanted a shot to wake up The Horsewoman. Problem was, Ms. Blanchard was never asleep. The Girl on Fire acquitted herself well in spots, but who's getting the justified gigantic push here? Tessa's attitude and ability were too much. A victory was not satisfaction enough for the newest Knockout. She wanted to send a message to the locker room. Hogan's excessive punishment brought Rayne out from studio commentary to the ring. Tully's Daughter bailed after taking a tiny bit of her medicine. Sadly, this will not be an even fight when it happens. It would be interesting if it could be turned into one somehow. Madison may get an active roster spot from this, but she is taking the Mickie James role. Good worker, no gold. My feeling is, she was brought in to pad Tessa's resume. If I'm wrong I can walk.
We know Brian Cage is a freak. This week, he was playing lawn darts with a Rust Belt Cruiserweight in Canada, Dude is beyond strong and has multiple ways to finish an adversary. This quality in a performer feels exceedingly rare. The overwhelming majority of those in the profession are given one finish and work toward it in every instance. There are usually false finishes somewhere on a competitive resume. This hasn't been the case with The Machine because he has at least three finishers. After having some fun, Cage gave his target practice at least two bumps that looked like they could shoot hospitalize someone, he used a maneuver called Weapon X to collect another pelt. He gets back to The Impact Zone, everyone may be on borrowed time.
Alright, time for the dentist's office. Dammit, wasn't I just here? Anybody have any laughing gas? Deep breath, Eddie Edwards and Sami Callihan were under one roof because goofs in Orlando are mirroring their own storyline and acting like crazy stalkers. The roof was Tommy Dreamer's House of Hardcore. The camera angles sucked. Why do 90% of indie shows have to feel like they happen in my former apartment's garage? Lighting anyone? I don't even think either man bladed, which is pointless in a match like this. Edwards won in less than ten minutes and none of it matters because Edwards said so. Looks like someone called this weeks ago. Why do execs in the art form keep coming off as more sheepish than the rest of us? Unfortunately, the extraction is not complete. I will not report on the next vignette because Rosemary is not dead.
Main Event time! This Week it was a tag team encounter highlighting two major Championship Defenses in two weeks at the next television special. Matches break down as follows: X Division, Matt Sydal faces The Son of The Ghost. Impact World Champion Pentagon Jr. has his mandatory rematch against Austin Aries. Teams were split with Impact representatives versus the luchadores from AAA. The Ghost's Son got the victory with a move he calls The Thrill of The Kill. Frankly, I like his chances at Gold. Though, I'm not as confident in Pentagon Jr. Ever since The Cockroach's dismissal, the company needed a stopgap and it is difficult to think of him as anything else right now. I hope to be proven wrong and I'm happy for his exposure to a mainstream American audience. We deserve to see more of what he can do. Overall, Impact is doing a solid creative job currently outside of the two trips to kindergarten purgatory involving a casket and worked non-firing.
---
Always Use Your Head and visit the official Pro Wrestling Tees store for The Chairshot All t-shirt proceeds help support the advancement of your favorite hard-hitting wrestling website, The Chairshot!

---
CheapShots: We Shouldn't Do This on An Empty Stomach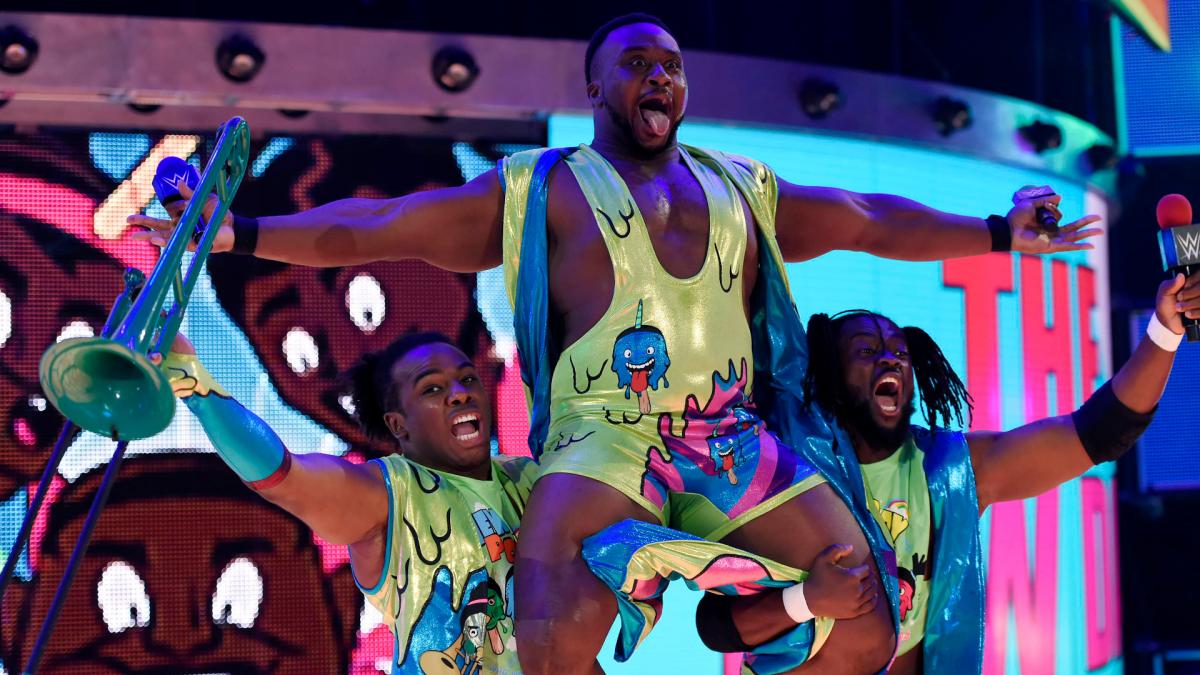 Cheap Shots are unfiltered, uncensored opinions, and those opinions reflect only the author!

I was stuck in customs at Heathrow Monday afternoon. Brits have no clue what to make of a mechanical ass! Found a quick transport to O2 and a good bottle of scotch. Didn't have time for Big Ben or Buckingham Palace. My body clock's all kinds of screwed up. I was supposed to meet Regal at an English Pub for a crash course in British history of the art form. Agents from Scotland Yard made it impossible. Did I mention I hate metal detectors? Delays meant missing out on Monday Night Raw. I was able to make SmackDown Live. Gotta be quick. This is London. Not Canada, but it's still its own shade of weird. Tip the bottle of scotch back and come along wankers!
We're gonna do this in reverse because most of the promos led to interesting happenings and made sense. Start with Rene Young in the ring, calling out Daniel Bryan. Bless The Union Jack Crowd for literally hijacking this segment. She was trying to ask him questions about last week's loss in his Money in The Bank Qualifier, and his emotional mindset. The crowd was so wired, Daniel had to take a mic and cut a solo promo to help her out. "…FEEL THAT!" Upon reflection, he said that happiness was adrenalizing his comeback and the loss brought him back to a competitive baseline. What is this? A logical athletic response from writers in WWE?  I'm shocked!
Unfortunately, this brought out Big Cass, cutting his typical obnoxious "I'm bigger than you" promo. Cass said the only reason he tapped out so fast at Backlash was, so he could get right to his feet and keep beating Daniel up. This side of the coin was only exposed briefly. Once it was flipped, the big man was involved with a wasp stinging the s*** out of him! Bryan went right after Cass's vulnerable knee. First, wrapping it around the second steel cable and taking him to the mat. Then, putting him in a devastating heel hook. This forced Cass to tap. It didn't matter. The only refs involved were trying to pull them apart. Good luck with that! Was Vince high last night?
Welcome to A Moonwalk better then the Fake Wrestler from Staten Island. Don't worry, I'll get to her too. AJ Styles and Shinsuke Nakamura cut opposing promos regarding their Main Event Tuesday night. Yes, it was a "give a PPV Match for free" kinda thing. However, this one had a purpose. Who are you and what have you done with Vince McMahon? The winner of this English Explosion got to pick the stipulation for their MITB Showdown and The Con Artist's next shot at WWE Championship Gold. Surprisingly, the match itself had no actual nut shots but was still intense. These gentlemen have such an athletic connection that it was impossible for me to predict the outcome. Nakamura is so good at using his legs and his movement, it is almost pointless to watch the rest of him when he is within striking distance of an opponent. For A Stamford encounter, there were counters everywhere. Styles nearly jumped into the ref, allowing Nakamura to feign taking a low blow. This led to a second successful Kinshasha, and a Styles loss. The Artist Formerly Known as can now pick the match he wants at Money in The Bank
There was a unique twist in the next MITB Qualifier. Unique is a dinosaur in Stamford. The match was of the tag team variety. Though, only one member of the winning team could take part in The Name Sake match in The Windy City. Combatants: The New Day & The Bar. Miz was on commentary here. Why not? Mike will never be a baby face in my eyes. However, most sheep could see him as a tweener very soon. He suggested this single opportunity could lead to the breakup of The Modern Free Birds, I could see this possibility. Dammit, why is Mike sounding smart? Did somebody spike catering? Anyway, Xavier Woods is improving his skills in the ring. The shoot Brainiac scored the pin with an elbow from the top rope, making a path toward Singles Gold for one member of his team. As of writing this, we have no idea who will fill that spot.
Apparently, Paige's retirement has turned the remaining members of Absolute Yawn into high school students. Don't they know Little Miss Math Class is on RAW? This was the first of our GM's two segments. Corey Graves' Crush thought she was being handed an invitation for The Women's MITB Match. Paige said both ladies would be given a chance to enter the contest in Chicago. The Jock thought that translated into a handicap match against Becky Lynch. Paige said no. The match would be a triple threat. Naturally, the individualistic goal attached to this match made it impractical to think the teammates could stick together. Mandy Rose knocked Sonya Deville from a pin and took The Disarmer for the loss, Those Predicting a losing streak for The Lass Kicker were wrong! My refusal to connect Carmella to anything related to wrestling enables me to drop this tidbit here. Since Miss No Revolution is just holding a belt, she needs another Mellabration because The Real Vince McMahon is an asshole. Thankfully, Paige put us out of our misery. Coming out to say Blondie Circus must defend SmackDown Women's Gold at the PPV. Her opponent is The Rising Sun Mystic, Asuka. Vinnie's Circus is hot shotting the s*** out of a PPV in JUNE! They must be careful coming out of it.
Be patient, I've got one glass left for four promos. Smart marks and sheep alike finally saw The Main Roster debut of Andrade "Cien" Almas and Zelina Vega. This was a squash. I don't know much about The Former NXT Champion's move set. He uses a running double-knee from corner to corner that looks like it can knock anybody out. His finish is a Hammer Lock DDT. My apologies Senior, no one else is The Snake! Let's have some fun! I believe Ms. Vega comes to us with in-ring experience from Puerto Rico. I can tell you that she has an incredible look. She could probably cut an old-school heel promo in a blink. Fabulous mic skills. I can't wait to see more of her!
Samoa Joe cut a random promo on Big Cass. Someone please wake me up when he does more than that. Cut backstage where Aiden English has a room full of merch to help his partner celebrate Rusev Day. The Songbird goes to hit his tagline when Lana cuts in. The Ravishing Russian has some interesting information. The Sexy Goth Chick put her in A Money in The Bank Qualifier versus Billie Kay! I'm partially torn because I am a big fan of all three of these ladies. The tear is shallow thanks to me knowing there is no way in Hell Lana is winning this match. The IIconics cut a great cell phone promo in response to this opportunity. I am slightly intrigued to see how this plays out. I am genuinely hopeful Vince is respectful of the statuesque Blonde. Not sure how much of this is the flowing spirit talking. I should sleep this off before flying the jet back to New York.
---
Always Use Your Head and visit the official Pro Wrestling Tees store for The Chairshot All t-shirt proceeds help support the advancement of your favorite hard-hitting wrestling website, The Chairshot!

---
CheapShots: Impact Quickie #8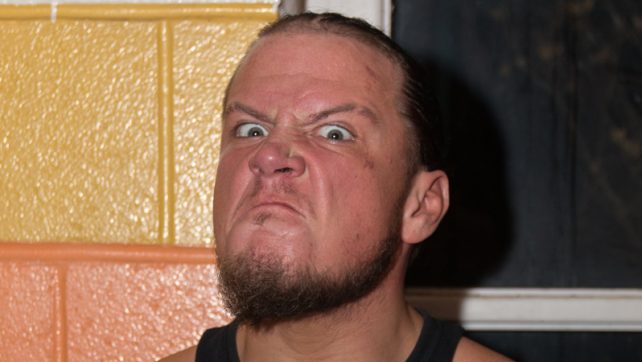 Cheap Shots are unfiltered, uncensored opinions, and those opinions reflect only the author!

Apologies in advance, the robots are in the shop. My readers are stuck with my cynical joy of the art form for a while. Why are current promotions obsessed with dead horses? Smart marks might wonder why bookers with decades of alleged experience in terms of planning this stuff out look like third graders sometimes? Unfortunately, wrestling fans are stuck with storyboards from the mind of Forrest Gump instead of Picasso after the crayons have already been used. Crayons can be impossible to erase. "Stupid is as stupid does." Do us a favor. QUIT doing stupid! Some of us are getting sick of: "Don't like it, don't watch" logic. It's lazy, and all it has done is create fans like me that are constantly angry. Boys and girls, we should not feel like we are better qualified to do this job. Guess what? Some of us are actually that insane, and it's YOUR FAULT! "Come on Booker Man!" Prove us wrong or get out!
Sadly, Impact is the biggest bastard child left in The American Carnival on the outskirts of The Last Great Circus. Outside the orbits of two or three PPVs a year, they don't take themselves seriously at all. This makes it excessively difficult for marks to swim against the current. Nobody cares, it's just a carnival, right? Keep this in mind as this week's show opens with a deadpan Josh Matthews standing in studio bringing us news and footage of a recent attack on one of the newest additions to the company, GASP! Wait, less than a month ago this goofy prick was literally gifted Impact Gold and doing jumping jacks in a "match" with a world class athlete. Now we're supposed to believe that he cares about his coworkers? Anybody else see the disconnect here? It's okay, it's just a joke anyway.
Don Callis was to receive an award after an Impact event in Toronto. There just happened to be a hard camera there? This doesn't end well. Cue Yakety Sax. I do not laugh at a bleeding man. However, a barely talented performer who has been working to gain sheepish sympathy for two weeks only to have his coin flipped to tails AGAIN gets laughed at for two hours. Why am I pulling my hair out for the entirety of the show? Sami Callihan turns Mr. Callis into a hospital patient, attacking him during the acceptance speech because wrestling. Third graders, crayolas, and construction paper, oh my!
I wonder what happens because of this prefabricated atrocity? Well, let's see. Sami's fate is "thrown into question" after the assault. Matthews must fake concern and act like athletes were competing in a Sunday Morning Church for three quarters of the show. Where's the Daffy Duck shotgun when you need it? First, PLEASE break the fourth wall: Who are these people eating pizza and drinking beer while pretending to discuss this fake outrage? Next, why do we have to fire someone the week after we put someone in a coffin? Finally, if The Bad Mullet was gonna get fired, I can walk. My colleagues and I could come up with better material in a month. Of course, the "Unsanctioned Match" is coming because Eddie Edwards demands to get his pound of flesh. If there is legitimate concern regarding a performer's future with the company, why are we bombarded with it for 90 minutes? Mention it at the show's onset. Make sure the dude signed his non-compete clause and shut up. It's not like they haven't shoot fired someone in the last six weeks. PS: If a match is truly "unsanctioned" and raises legal concerns, why is Impact Wrestling showing it next week? Normally, I would break down results and provide opinion on the rest of the action. If those in Dallas and Orlando honestly think we are stupider than Stamford does, what's the point? Why do I care about the art form so much?
---
Always Use Your Head and visit the official Pro Wrestling Tees store for The Chairshot All t-shirt proceeds help support the advancement of your favorite hard-hitting wrestling website, The Chairshot!

---