NJPW News: New NJPW President Talks Future Of Company, Growth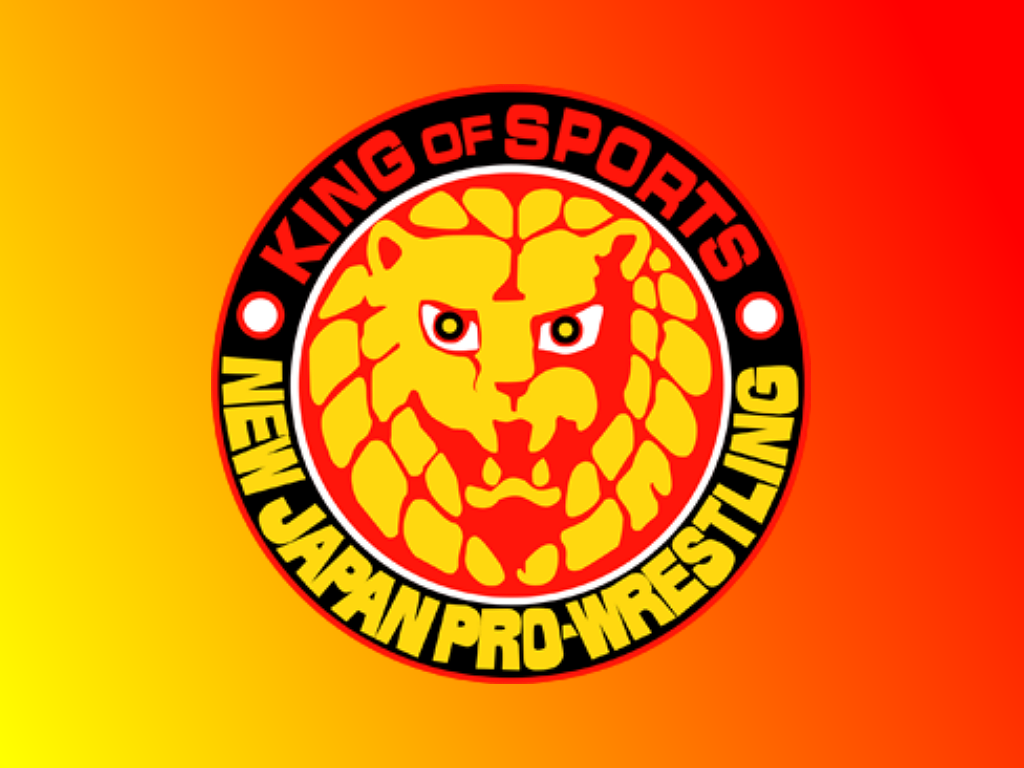 As we previously noted, New Japan Pro Wrestling has hired Harold Meij as its new President (which you can find here), making him the first non-Japanese President in the company's history. Meij recently was interviewed by Nikkei.com and spoke in-depth about taking the position, as well as the future and growth of the promotion. Below are some highlights, translated c/o @reasonjp on Twitter.
Why He Took The Position, Why He Sees Potential In NJPW
"The two big factors were whether I wanted to do it and whether there was potential there. The last 5…6 years, pro wrestling has really grown and lots of concepts are becoming reality. There's a lot of possibility I think.
In Takara Tomy, we operated under three tentpoles; goods, brand awareness and accessibility. In terms of quality of the product, NJPW far exceeds the biggest wrestling company in the world, WWE. The moves, the drama, the talent, even how attractive the talent is. There's a lot of strong points that appeal regardless of age, gender or other demographics. So the goods part is down. All we have to do to really take off is improve brand awareness and acessibility."
His Goals For The Company In The Coming Years
"I want to get to 10 billion Yen in sales in three years, at least. The Sumo Association pulls in 12 billion in revenue and that's just domestic so it would be a failure if we're not at that level. Long term, I want us to trouble WWE. If you'll just look at our product, you'll see that's not out of the question.
Japan represents 10% of global economy. Language, culture, business style are all big hurdles to growing that. The Japanese sense of duty doesn't translate to a foreign contract driven culture. It hurts Japanese companies in acquisitions and negotiations. For me, I don't have problems of culture or language. I can do business anywhere. And I can become the model of marketing sports content worldwide."
EA's Take: Dude is dropping bombs like he's Rafi from The League and you have to love his enthusiasm if you're a New Japan fan. Unless for some reason you're against NJPW trying to grow and if that's the case, you're "S.O.L" as they say. I find this a bit ironic after I brought up how expanding to Japan could become a problem for WWE earlier in the day (you can find that here) and while I think Meij's goals are pretty lofty given the timeframe he's put on it, they're not unattainable should they keep taking the steps that they already have been. I think some of his WWE comments are a little outlandish, but it gets people talking, that's for sure. At the same time, he makes a lot of great, fact-driven points as well (such as the language and culture barriers preventing growth in the past) and also has a history of bringing success to other Japanese companies. Does he necessarily understand "the business"? Who's to say, but he understands BUSINESS.
Continue following TheChairshot for all the latest skull smashing opinion, news, reviews and so much more! @theCHAIRSHOTcom on Twitter
Always #UseYourHead
WWE News: Matt Hardy Says Rehab Went 'Better Than Expected', Talks Ring Return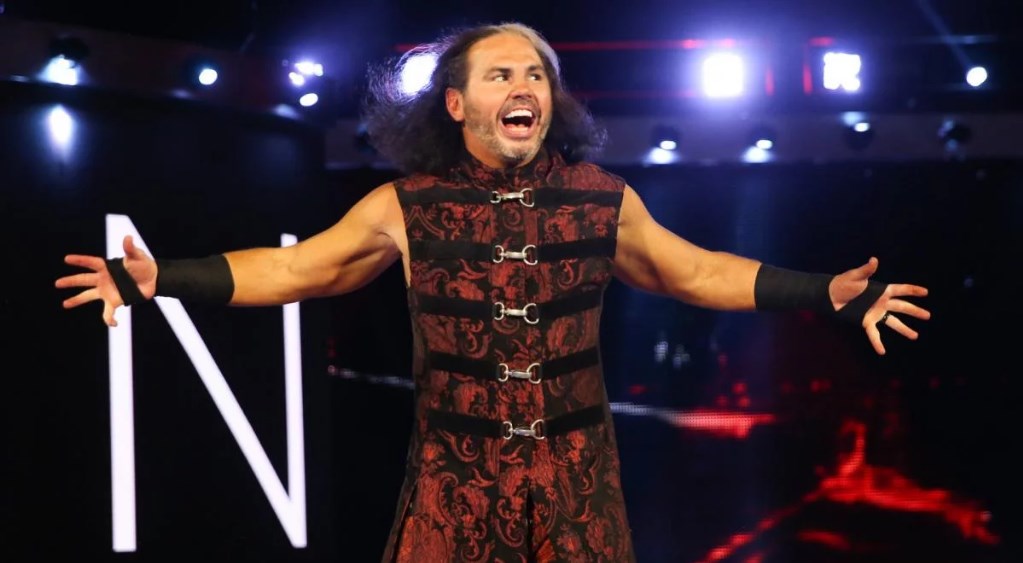 Matt Hardy gives an update on his health and in-ring future!
It's been a number of months now since WWE Superstar Matt Hardy was forced to step away from the ring after he had revealed a wear-and-tear issue in which his pelvis was beginning to fuse with his spine (see the original story here).
Hardy would later say that he was going home and it was reported he would begin undergoing treatment in an effort to possibly return to the ring once again (find that story here). While also working on that, Matt has also been utilized backstage by WWE as the company has opened the door for a future producer's role.
In speaking with WrestlingInc's Akhilesh Gannavarapu, Matt would address his current health and reveal that he could be looking at getting back into the ring soon:
"There is not a set timeline [for a return]. Whenever I was going home there was some issues, some nagging injuries I was dealing with and I had to go home and do some rehabilitation and it turns out the treatment and the rehabilitation I did had a great effect. Much better than even expected. So you know, it's tough because you get old, it's just so hard to hang with all these young guys especially when you have so much mileage on your body like I do. But, like as far as a timetable when I'm gonna return? I don't have an exact timetable, but I would say sooner than later."
If you use any of the above, please credit The Chairshot for transcription.
EA's Take: You know, I'm sure there are a lot of people who will say, "Just hang it up, Matt". While I can't say that's necessarily the wrong move, I'm a big proponent of guys being able to leave on their own terms. Now I know that can't always be the case and honestly, I've always found those scenarios to be sad. I just feel like these guys put their bodies and lives on the line for us every night, they should at least be able to walk away from it how they'd like and not be forced. Like Sting for example, that was nothing short of disappointing that it ended that way.
Do you think Matt Hardy should come back to in-ring competition? Let us know on social media @theCHAIRSHOTcom and always remember to use the hashtag #UseYourHead!
IMPACT News: IMPACT Teaming With Rockstar Pro This Friday Live On Twitch
IMPACT Wrestling and Rockstar Pro will be live on Twitch this Friday!
On the verge of a loaded wrestling weekend coming up between Ring Of Honor (check out the latest cards here), MLW (latest cards for those here) and then of course WWE TLC among many other events, IMPACT Wrestling will also be on the air via Twitch, as they team up with Rockstar Pro Wrestling for 'Ohio Versus Everything'.
The broadcast which will stream at 8PM EST takes place from the Rockstar Pro Arena in Dayton, Ohio with limited tickets still available. Thus far scheduled for the show will be a 6-Man Tag Team Match pitting the trio of Sami Callihan and The Crist Brothers, known as oVE, up against Rockstar Pro World Champion Dustin Rayz, Aaron Williams and Alex Colon. Plus, Eddie Edwards will be in singles competition against 'Legendary' Larry D.
Also scheduled to appear are Allie, Jessicka Havok, Josh Mathews, Matt Sydal, Moose, The Rascalz and now-former IMPACT Wrestling star Trevor Lee, who is reportedly set to start with WWE in January (check out more on that here).
For more information you can visit Rockstar Pro's website or check out their Facebook page.
Are you interested in attending or will you be tuning in on Twitch? Let us know on social media @theCHAIRSHOTcom and always remember to use the hashtag #UseYourHead!