NJPW News: New NJPW President Talks Future Of Company, Growth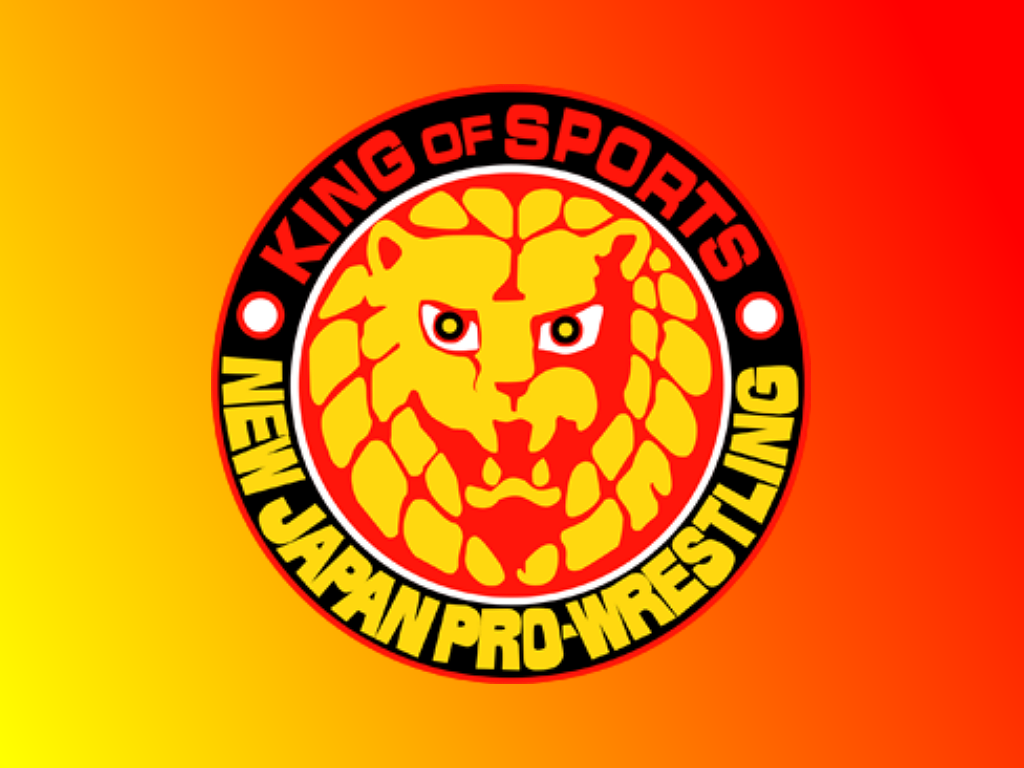 As we previously noted, New Japan Pro Wrestling has hired Harold Meij as its new President (which you can find here), making him the first non-Japanese President in the company's history. Meij recently was interviewed by Nikkei.com and spoke in-depth about taking the position, as well as the future and growth of the promotion. Below are some highlights, translated c/o @reasonjp on Twitter.
Why He Took The Position, Why He Sees Potential In NJPW
"The two big factors were whether I wanted to do it and whether there was potential there. The last 5…6 years, pro wrestling has really grown and lots of concepts are becoming reality. There's a lot of possibility I think.
In Takara Tomy, we operated under three tentpoles; goods, brand awareness and accessibility. In terms of quality of the product, NJPW far exceeds the biggest wrestling company in the world, WWE. The moves, the drama, the talent, even how attractive the talent is. There's a lot of strong points that appeal regardless of age, gender or other demographics. So the goods part is down. All we have to do to really take off is improve brand awareness and acessibility."
His Goals For The Company In The Coming Years
"I want to get to 10 billion Yen in sales in three years, at least. The Sumo Association pulls in 12 billion in revenue and that's just domestic so it would be a failure if we're not at that level. Long term, I want us to trouble WWE. If you'll just look at our product, you'll see that's not out of the question.
Japan represents 10% of global economy. Language, culture, business style are all big hurdles to growing that. The Japanese sense of duty doesn't translate to a foreign contract driven culture. It hurts Japanese companies in acquisitions and negotiations. For me, I don't have problems of culture or language. I can do business anywhere. And I can become the model of marketing sports content worldwide."
EA's Take: Dude is dropping bombs like he's Rafi from The League and you have to love his enthusiasm if you're a New Japan fan. Unless for some reason you're against NJPW trying to grow and if that's the case, you're "S.O.L" as they say. I find this a bit ironic after I brought up how expanding to Japan could become a problem for WWE earlier in the day (you can find that here) and while I think Meij's goals are pretty lofty given the timeframe he's put on it, they're not unattainable should they keep taking the steps that they already have been. I think some of his WWE comments are a little outlandish, but it gets people talking, that's for sure. At the same time, he makes a lot of great, fact-driven points as well (such as the language and culture barriers preventing growth in the past) and also has a history of bringing success to other Japanese companies. Does he necessarily understand "the business"? Who's to say, but he understands BUSINESS.
Continue following TheChairshot for all the latest skull smashing opinion, news, reviews and so much more! @theCHAIRSHOTcom on Twitter
Always #UseYourHead
---
Always Use Your Head and visit the official Pro Wrestling Tees store for The Chairshot All t-shirt proceeds help support the advancement of your favorite hard-hitting wrestling website, The Chairshot!

---
IMPACT News: The Prestigious One Makes His IMPACT Debut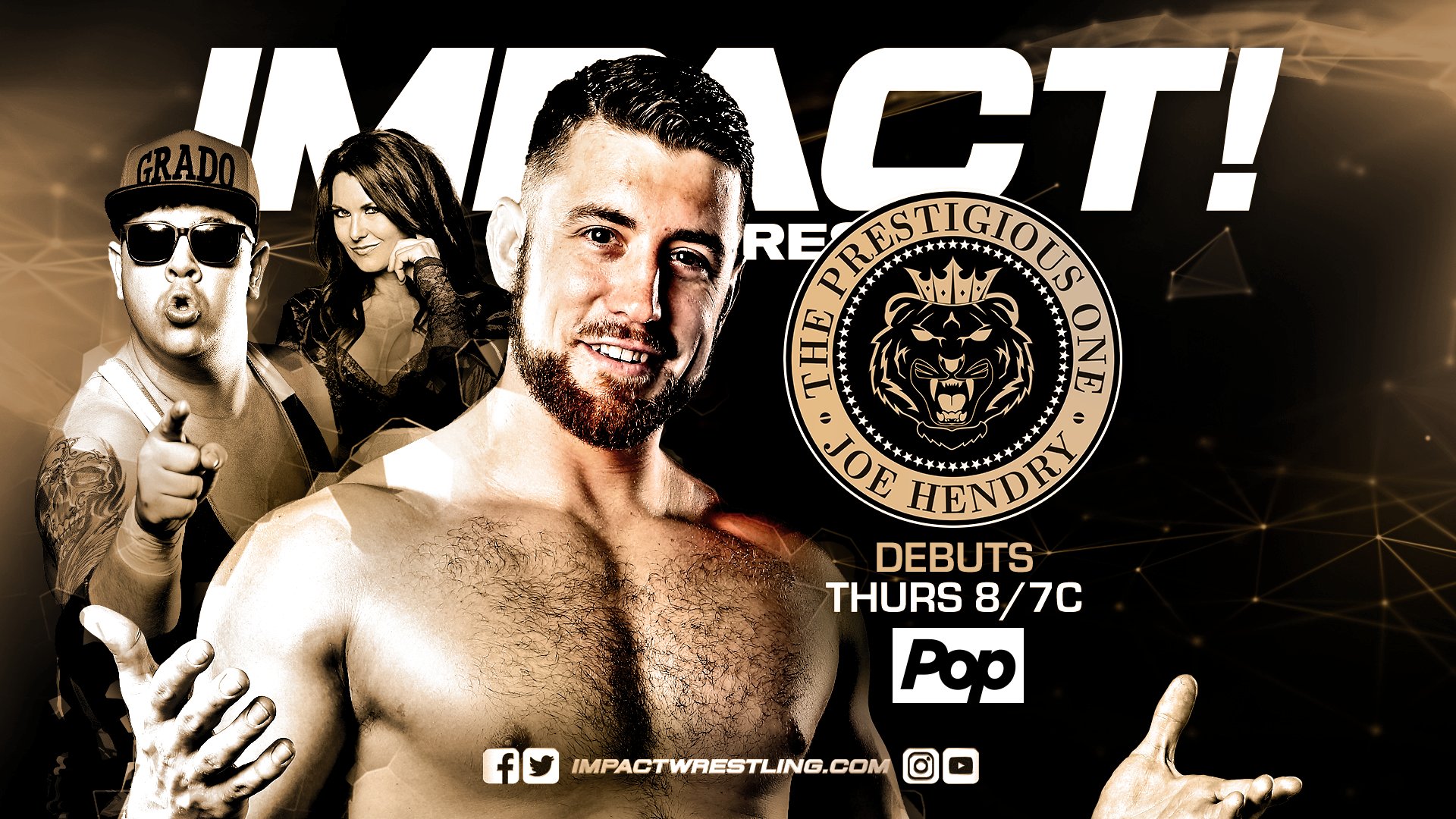 It was announced earlier this year that "The Prestigious One" Joe Hendry was on a farewell tour as he had recently signed with IMPACT Wrestling. You can check out the article that reported on his signing here.
Recently Hendry would make his IMPACT debut two weeks ago on IMPACT in a backstage segment. Grado and Katarina were coming backstage after Katarina was victorious against Rebel and had a surprise for him. The surprise turned out to be Grado's friend Joe Hendry. Last week on IMPACT Hendry accompanied Grado to the ring for his match against Eli Drake along with Katarina.
It seems that Hendry has his first feud and it will be with none other than his "friend" Grado. Last week Eli Drake would pick up the win against Grado and would begin flirting with Katarina which lead to Hendry coming to her defense. Drake would then try to Grado that something is going on between his friend and girlfriend.
After what went down last week IMPACT announced today on twitter that The Prestigious One Joe Hendry will be making his Impact Wrestling in-ring debut this Thursday against The Namer of Dummies Eli Drake. You can check out the announcement below:
BREAKING: @joeshendry makes his in ring debut THIS THURSDAY on IMPACT and he's thrown right into the deep end as he faces former IMPACT World Champion @TheEliDrake! #IMPACTonPop

MORE: https://t.co/C1aEHAlytp pic.twitter.com/LtPnD1XUOO

— IMPACT (@IMPACTWRESTLING) July 17, 2018
This match takes place just 3 DAYS away from thr biggest ppv of the Summer and that's Slammiversary. IMPACT's narrative that are telling us for this match is that with the former world champion not having a match for Slammiversary that he will be looking to take his frustration and anger out on Joe Hendry. While Hendry will be looking to impress his friend Grado in his Impact in-ring debut.
Please continue to follow us and share our articles. Checkout the podcasts and more. You can see all the latest content @theCHAIRSHOTcom. Follow @yorkjavon for Impact Wrestling news updates and opinions with an Impact. Remember when it comes to rumors…. Always Use Your Head!
---
Always Use Your Head and visit the official Pro Wrestling Tees store for The Chairshot All t-shirt proceeds help support the advancement of your favorite hard-hitting wrestling website, The Chairshot!

---
WWE News: Post-Extreme Rules RAW Sees Viewership Jump Up (7/16/18)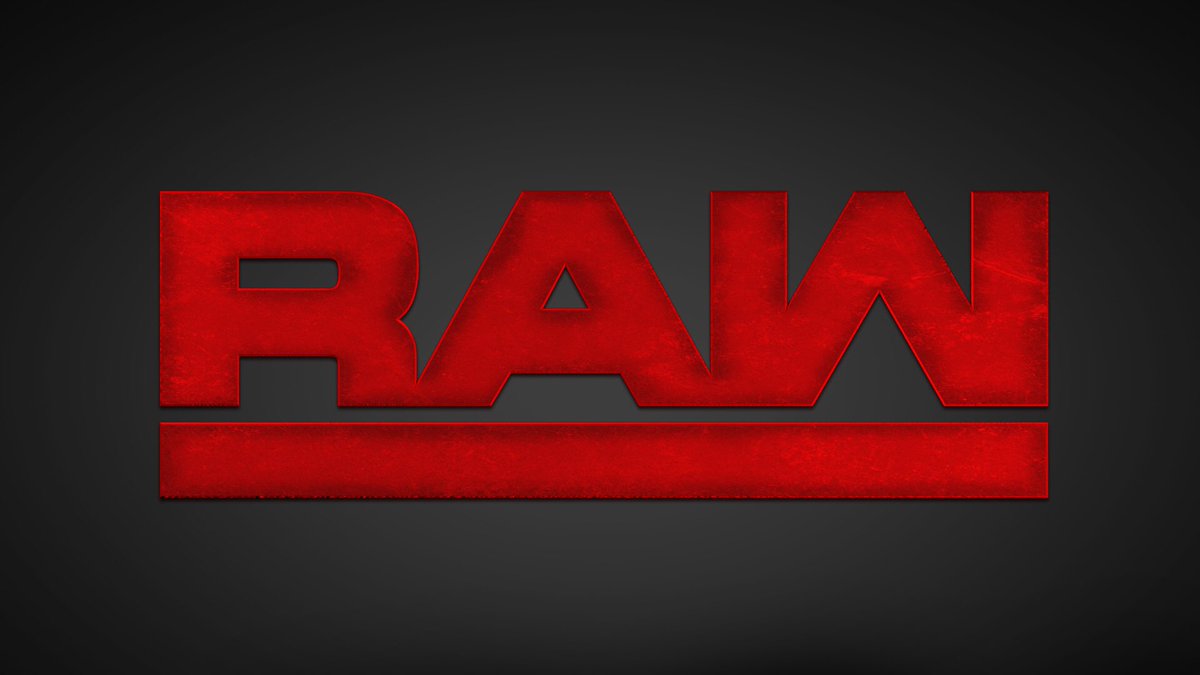 Coming fresh off of Sunday's Extreme Rules pay-per-view and last week's edition of the red brand that was the lowest in the show's history, last night's Monday Night RAW from Buffalo could seemingly only do better in the ratings, right? The numbers are in and despite some actual competition, that is indeed the case.
Coming in with an overall rating of 2.866, last night's RAW saw a 16% rise in viewership over last week's historically bad 2.470. As stated, there was finally some competition for RAW so despite the audience increase, they took a hit in the Top 150 Cable Rankings for the 18-49 demographic. The number one watched program in the rankings this week was the MLB Home Run Derby, ahead of the opening hour of RAW. Coming in third was the usual number one over the past number of weeks, Love & Hip Hop Atlanta, then fourth was the MLB Celebrity Softball Game. RAW's 9PM hour slides in at number five, meaning that the 10PM hour gets knocked down to sixth.
Here's a look at the last four weeks of ratings for RAW:
June 25th: 2.663
July 2nd: 2.707
July 9th: 2.470
July 16th: 2.866
Source: Showbuzz Daily
EA's Take: Coming off of what some considered a pretty bad pay-per-view and with some actual competition once again with MLB's All-Star festivities, RAW turns it around this week. I'd love to continue attempting to explain the ratings to you all, but for this take I think it would be easier for me to direct you to tonight's episode of The Greg DeMarco Show, live on BlogTalk. Greg and Patrick will be going into the topic of the ratings and what it all means, giving many that don't fully understand it a glimpse into the system. I advise you tune in tonight at 11PM EST at this link!
Continue following TheChairshot for all the latest skull smashing opinion, news, reviews and so much more! @theCHAIRSHOTcom on Twitter
Always #UseYourHead
---
Always Use Your Head and visit the official Pro Wrestling Tees store for The Chairshot All t-shirt proceeds help support the advancement of your favorite hard-hitting wrestling website, The Chairshot!

---
All In News: FITE Releases Full Programming Schedule For Starrcast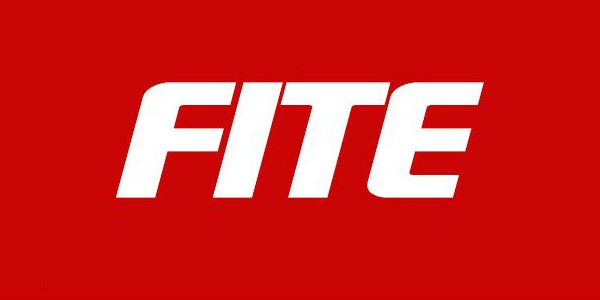 Yesterday, the lineup of shows taking place at Starrcast, the accompanying convention to All In on September 1st, which will be available through FITE.TV. Today, the complete schedule has been announced with the following press release:
FITE schedule for STARRCAST online viewing announced
Now available for purchase at FITE.TV
NEW YORK — Today, FITE, the premium digital live streaming network for viewing combat sports globally, revealed the full schedule for the online viewing of STARRCAST, one of the hottest tickets of the Summer to be streamed on FITE Live TV from August 30th through September 2nd.
 
Fans from around the world purchased STARRCAST tickets in a record time with Platinum Bracelets selling out in under seven minutes. But now with FITE, fans from all over the world can enjoy over 20 live stage shows featuring legends, Hall of Famers, celebrities, and of course some of the top podcasters around like Bruce Prichard, Eric Bischoff, and Sean Waltman. With events ranging from the ALL IN Weigh-Ins to a "Death of WCW" panel, there is something for everyone at STARRCAST. Each event is expected to run 75-90 minutes in length starting Thursday, August 30th. STARRCAST expects to provide FITE fans more than forty hours of content.
 
With the convenience of the live and on-demand access to STARRCAST programs on the FITE mobile app and on its website, www.FITE.TV, viewers will be able to follow concurrent events and replay shows on their own schedule or on another screen of choice – all included in the order.
 
FITE fans will not only watch but also interact with their favorite programmers via the live chat room where questions will be taken and special guests invited.
 
Effective immediately STARRCAST will be available for pre-order as Platinum Weekend Pass with access to over 40 hours of content and a suggested retail price of over $260, plus a $20 FITE credit eligible for any future purchase, and while supplies last a piece of the actual ring canvas from ALL IN! This is a once-in-a-lifetime opportunity for fans to claim their piece of wrestling history and take home a piece of ALL IN for themselves. The ring canvas has a suggested retail price of $64.95.  The Platinum Weekend Pass provides a combined value of $344.95, but FITE is offering this unbelievable package for just $149.99. Of course with the inclusion of the ring canvas, quantities are extremely limited. Once it's gone, it's gone. Additional pre-order packages for STARRCAST without the ALL IN ring canvas and FITE credits are expected to be offered in the coming weeks.
 
Full schedule is available online at www.fite.tv/article/starrcast/ 
8/30/2018
 
8pm EST
The Monday Night War Debate with Bruce Prichard & Eric Bischoff
 
Elite Karaoke with Marty Scrull
 
10pm EST
Papa Buck Jam Session
 
Botchamania w/Tony Schiavone PLUS Stand Up Comedy from Ron Funches & Casio Kid
 
8/31/2018
 
11:30am EST
Madusa Unthrottled w/a Panel on Women's Wrestling featuring stars like Gail Kim, Lisa Marie Vachon, and GLOW Founder David McLane
 
1:00pm EST
What Happened When w/ Tony Schiavone & Conrad Thompson
 
1:30pm EST
Four Star Summit with the Wrestling Observer & the Pro Wrestling Torch
 
3:00pm EST
Empty Arena Match Retrospective w/ Jerry Lawler & Terry Funk, hosted by Bill Apter
 
3:30pm EST
WrestleCrap w/ RD Reynolds & Friends
 
5:30pm EST
War Games Retrospective w/ JJ Dillon, Tully Blanchard, Lex Luger & Road Warrior Animal
 
7:00pm EST
Clockblockers Trivia w/ Macaulay Culkin & Matt Cohen of the Bunny Ears Pod
 
9:00pm EST
The Roast of Bruce Prichard
 
The Raven Effect
 
11:00pm EST
Stranglemania with the Insane Clown Posse
 
12:00 Mid EST
Spend My Days Karaoke w/ Bruce Prichard & Jeff Jarrett
 
9/1/2018
 
9:30am EST
The ALL IN DDP Yoga Workshop
 
10:00am EST
Remembering Andy Kaufman w/ Jerry Lawler & Dutch Mantell, hosted by Bill Apter
 
12:00 noon EST
X-PAC 1-2-360 Degrees of the nWo w/ Scott Hall & Kevin Nash hosted by Sean Waltman
 
12:30pm EST
Total Non Stop Jarrett w/ a Panel on TNA, hosted by Jeff Jarrett
 
2:00pm EST
PrimeTime with Sean Mooney Presents: Behind the Themes with Jim Johnston
 
2:30pm EST
Keepin' It 100! with Konnan, Disco Inferno, & Shane "Hurricane" Helms
 
4:00pm EST
The Death of WCW Panel w/ Eric Bischoff, Kevin Sullivan, JJ Dillon & the Author of the Book, RD Reynolds
 
 9/2/2018
 
11:30am EST
The Art of Wrestling with Colt Cabana
 
Bunny Ears Podcast w/ Macaulay Culkin featuring Stephen Amell
 
1:30pm EST
Storytime with the Young Bucks
 
Greatest Trivia Rumble w/Many Wrestling Personalities
 
3:30pm EST
The Lapsed Fan
 
Why It Ended w/Robbie E & Matt Koon
 
FULL SCHEDULE: www.fite.tv/starrcast/
About FITE:
FITE is a premium digital live streaming network. With live programming from 250+ partners from over 30 countries FITE delivers Pro Wrestling, Boxing, MMA and Kickboxing events live to close to a million registered viewers. Since its launch in February 2016, FITE has presented over 1,000 live events and offers over 10,000 hours of video library available to watch on demand.  FITE proprietary instant streaming technology allows viewers to seamlessly cast premium live events to connected screens across the world. FITE is available as a mobile app on iOS and Android mobile devices, online at www.FITE.tv and on the Roku, Apple TV and Android TV boxes. 
About Global Force Entertainment
Nashville-based Global Force Entertainment (GFE) was founded in 2014 by WWE Hall of Famer and wrestling veteran Jeff Jarrett.  GFE specializes in developing and acquiring events that take place in non-traditional settings featuring stars from the pro wrestling and music worlds. For more information go to GlobalForceEntertainment.com.
Continue following TheChairshot for all the latest skull smashing opinion, news, reviews and so much more! @theCHAIRSHOTcom on Twitter
Always #UseYourHead
---
Always Use Your Head and visit the official Pro Wrestling Tees store for The Chairshot All t-shirt proceeds help support the advancement of your favorite hard-hitting wrestling website, The Chairshot!

---