The Unlikely Feud Between Sami Callihan & Eddie Edwards
It all started on IMPACT Wrestling in March, Sami Callihan vs Eddie Edwards. There weren't any implications in the match, it was all that Impact, fans, and Edwards knew it was just another match. Edwards won the match and the sadistic Callihan was not having it. Callihan is known for being hardcore. At times he is not the prettiest wrestler in the squared circle. You won't see any technical submission holds or acrobatic flips, but you'll get a Callihan who enjoys to inflict obscene amounts of pain to his opposition. 
Callihan began a vicious assault on Edwards. Which ended up with Edwards flat on his back and Callihan placing a chair over him and grabbing a bat. The bat that not only end up colliding with Edwards face and resulted in blood and breaking bones, but sparked buzz across sports media outlets, even TMZ. Becoming on of the most talked about feuds in Impact wrestling in a long while. Callihan became the heel with the most heat in wrestling. Even measuring ups to the likes of current heels Cody Rhodes and Tommaso Ciampa. In this unlikely feud and showed that it's more like Callihan vs everyone that would get in his way. The Callihan was unapologetic to fans, wrestlers, and wrestling critics. He took pride in the act and would state that anyone defending Edwards would suffer the same fate.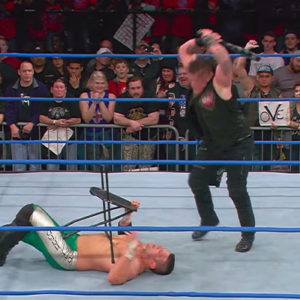 The plan originally was to have the chair placed on Edwards and Samihit the chair with the bat. It was a botch, a brutal botch and Impact aired every minute of it. Impact had this footage since the January taping and aired it in March. No punishment was handed out to Callihan. Even going as far as adding dramatic music and sick sound effects when showing the incident over and over again. 
Impact would then set up a six man tag match with oVe and Sami Callihan Vs. Moose, Eddie Edwards and the hardcore legend himself Tommy Dreamer in an anything goes match at the Redemption PPV. I have to say that this was every bit as bloody as you could expect a match featuring the Innovator of Violence. Punishment was given and taken from both sides, but ultimately Dreamer (of all people) would cost his team the victory by getting pinned by Callihan. 
Edwards enraged by the loss and the constant mental and physical pain Callihan had to put him through snapped. He pounced on Sami attacking and tangling  him up in the ropes. Before beating Callihan, brutality with a kendo stick. It was suppose to be Eddie's moment! He was suppose to defeat the villain and be the superhero of sorts. It wasn't. Eddie began swinging the kendo stick at whoever was in his way and ultimately swinging and hitting his wife, Alisha. 
This past week on Impact, Edwards still consumed with rage, bragging that he put Callihan in the hospital. Called out oVe and stated that if they didn't come out he [Edwards] would b putting their wives in the ER as well. So much for learning from your mistakes, Eddie. The Crist brothers would show up and attack Edwards for what he said about their wives, but during the attack the cameras cut to a battered and bruised Callihan showing up at Alisha Edwards hospital bedside stating "I just want to talk." 
We are then shown Edwards abandoning the brawl at Impact and going to protect his wife at the hospital. As he arrives at the hospital, where no one tries to stop the crazed Edwards, the camera crew adding  suspenseful music to heighten the drama. Checks on his wife, Alisha who is fine goes off in search of Callihan. He finds him in no time and begins to beat the helpless Callihan. Only to leave when the doctors state that the police are there. And so here we are, Eddie Edwards continues down this dark path of madness and revenge. No one capable of reaching the depths of darkness that he has sunken to, not even his own wife. Will Sami and Eddie end each other's career? Will Alisha leave her crazed husband who is a man possessed with revenge? Is anyone going to get punished for their actions? Hard to say in wrestling world.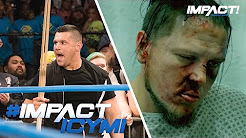 One thing is for certain and that is that Impact is slowly, but surely getting a sense of where they stand in the wrestling world. This feud is just the beginning of things to come for Impact. Anything is possible when it comes to Eddie Edwards. 
Dear Smarks: WWE Does Listen To Fans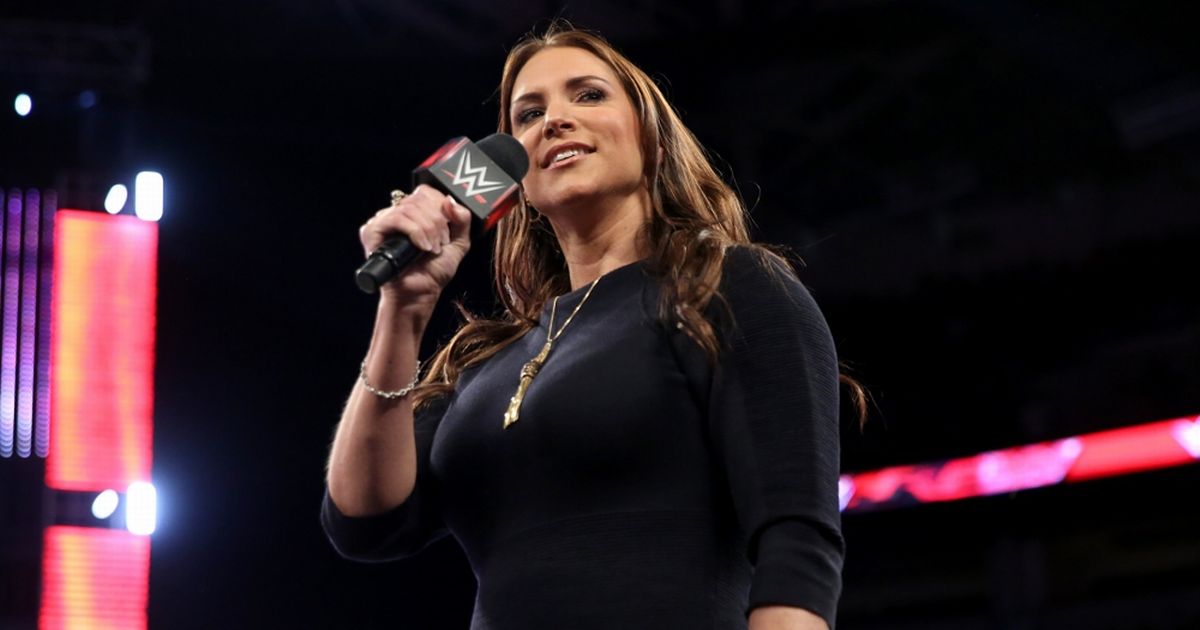 Either last week or earlier this week (my days are running together so I don't remember), Stephanie McMahon was at a summit called 'Game Changer' and she made the following comment: 'We're successful for one reason only – we listen to our fans.'
The internet smarks ROASTED Stephanie over this comment, mocking her for claiming that WWE listens to their fans when, in their minds, that is clearly not the case. Why? Because Roman Reigns, not Braun Strowman is champion, among other things. Clearly, any company that makes Roman Reigns champion over Braun Strowman isn't listening to their fans, or at least, their REAL fans. You know, the all-knowing, smark community who know how to run a multi-billion dollar business better than the people who work there do.
I've tackled this 'Real fan' nonsense in the past and I'm really not in the mood to do it now and the issue of Braun Strowman being champion is an article unto itself. However, let's be clear here: WWE DOES listen to their fans and the fans they listen to are the fans that buy stuff.
WWE first, last, always, and forever, is a business. They need money to survive and being a publicly traded company, they need money to keep the shareholders happy, that means they have to know who and what makes the money to keep the shareholders happy and keep the company afloat and who is making them the most money is Roman Reigns.
Don't give me that look. Don't roll your eyes at me and grumble about him being over pushed and/or shoved down your throat. I can name several people in WWE not named Roman Reigns that are over pushed. The bottom line is that Reigns moves merchandise, his stuff sells and sells really well. Having been to a few WWE TV/PPV tapings, I can tell you that Reigns' stuff can get a little tough to find and is usually the most requested item.
Now before any of you make snide comments about Reigns having more stuff to sell, I checked WWE's shop are and compared the number of Roman Reigns shirts to the number of shirts for AJ Styles, in terms of shirts including: T-shirts, tank tops, hoodies and what's available for both genders, Roman Reigns had thirteen shirts available while Styles had twenty. Thirteen different shirt designs to twenty and that doesn't include hats, gloves, or the non-wearable stuff available.
Oh, Reigns' stuff is bought by women and kids, so it shouldn't count? Here's my question: So what? It's still money that SOMEONE is spending on merchandise. If WWE didn't want women and kids to buy their stuff, they wouldn't be marketing stuff for women and kids. Why? Because women and kids are FANS!
For those of you still grumbling, here's some food for your thoughts: Why should WWE listen to their 'real' fans? No, I'm serious. Why should they listen to fans who cheer something one week, boo it the next, demand that indy darlings get pushed despite getting mediocre pops from Main Roster audiences, and pay more attention to beach balls and time clocks than the matches? Why should they listen to people who BRAG about spending a lot of money on tickets just to boo one person they don't like?
WWE is like any company, they listen with their bottom line, and what they're hearing from fans is that the fans like Reign because that's the stuff that sells the best. And before you say one thing about about Reigns' stuff being more available at TV tapings and Live Events, I've been to a RAW taping, a RAW PPV, and a SmackDown/205 taping and while Reigns stuff was at SmackDown, there was also a lot of Styles and Cena stuff available at RAW events and I'm not hearing any complaining about that.
Maybe the problem isn't that WWE isn't listening, it's just that your views aren't the what the majority paying fans think or want. WWE is catering to what most of their fans want, not just the small minority that can't seem to make up their minds about what they want.
Cheap Shots: Should Finn Balor Quit WWE?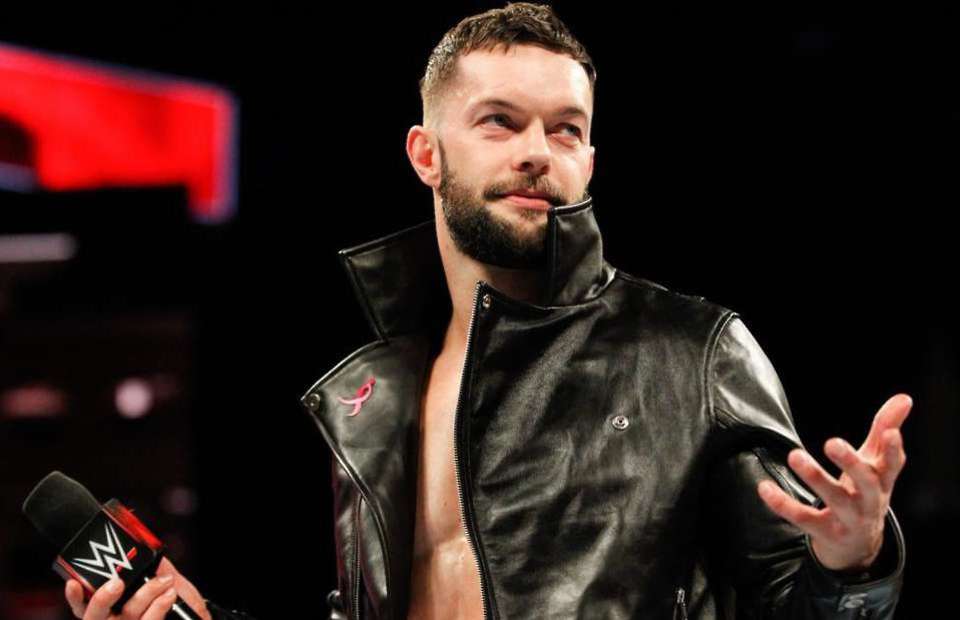 Why Finn Balor should "Quit" The WWE
After seeing KO burst into tears on Monday night RAW two weeks ago and "quit" there were a slew of videos about why KO "quit". The biggest one was to revitalize his character. So in playing the devils advocate why not have the first Universal Champion quit? Here's why!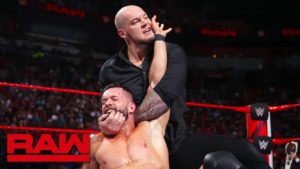 After Balor won and "lost" the title after 2016 SummerSlam he's had and up and down career in the main roster. The once longest reigning NXT champion was a phenomenon when he joined the NXT, but once he hit the main roster, while fan support is still there it is fleeting. He had a brief reunion with Gallows and Anderson which might've singled a heel turn to fans, a feud with Rollins for the IC title and has had back to back to back matches against Baron Corbin. None of which have done anything for the superstars character. A heel turn might have helped a few months ago, but the repetitive booking has kind of killed that momentum. 
With Finn away from the scene for a while it might help the WWE reevaluate the talent that is Finn Balor, it might also give Finn time to figure himself out too. With a WIN to his name against Elias, it seems like the co-founder of the Bullet Club may either turn to his alter ego The Demon, or perhaps a superstar shakeup is in order and he should be in place to get Balor back in the limelight. Right now, Raw seems packed full of main card talent that is either starting a faction of sorts I.E. Braun, Drew and Dolph or is turning on The Shield.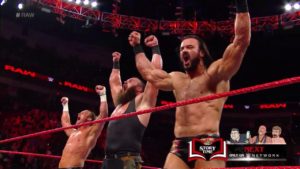 Listen, while SmackDown Live is producing the better show, it is not like the talent on there is being utilized any better. Nakamura is in limbo with the U.S. title, Aj and Joe are having a great feud in terms of promos, but not in the squared circle. The only thing that brings SmackDown Live as the A show is really their tag division and the Charlotte Flair/Becky Lynch feud. 
So maybe a frustrated Finn goes away, and comes back as The Demon on SmackDown Live and interjects himself in the feud between AJ and Joe, maybe he causes friction between The Club and AJ and they "screw over" AJ during a title match, the possibilities are endless moving Balor to team blue, but what this boils down to is WWE needs to make this move while Balor is still a fan favourite and what I mean by that is that he will always have the crowd behind him, but even the loyalist fans can get bored.