ROH Honor United: Edinburgh Results & Review (5/25/18)
Since I live in the area I decided to purchase and attend Honor United: Edinburgh last night at the Edinburgh Corn Exchange, and what a fun show this was to be a part of as the live audience.
This was ROH's 2nd show in Edinburgh following last year's major success with their War of the Worlds Tour which was personally my favourite show to be a part of live outside of WWE events. While the line-up this year wasn't as stacked as the card given to us almost a year ago I had a tonne of excitement going into this as ROH usually delivers a great experience live, at least from the shows I've attended.
I normally don't keep track of the ROH product as much as I do the WWE product, but I still knew who each talent was, what they entail & what to expect from most the card as it went along. Because this was a UK show the crowd itself was as fun & savage as you could imagine, some wrestlers got less slack than others but at times they really tore into some of the stars present which had mixed results throughout the evening.
I'm not going to waste much time here and shall jump straight into the show itself, hope you guys enjoy!
Match #1: Shane Taylor vs Scorpio Sky
I knew very little about Shane Taylor heading into this one, at most I've heard of the mans name as well as his inspiring journey of weight loss over the last number of years but besides that he was a completely new face to me. Scorpion Sky on the other hand I've always liked both from an in-ring perspective and his person under SoCal Uncensored and was a face I'm fairly familiar with.
SoCal Uncensored are fantastic, like most things involving Daniels & Kazarian who are one of my personal favourite comedy acts in wrestling and went on to cut a quick pre-match promo running down Taylor and positioning themselves above the competition. Taylor denied their request to not compete tonight and instead wanted a piece of Scorpion Sky.
The match started off pretty standard, with both men engaging in traditional lock-ups and establishing Shane Taylor as the powerhouse of this contest before Sky jumped at the opportunity of an advantageous situation. Most of the middle section of this match was by the numbers and pretty standard but did its job before Taylor regained some momentum.
Taylor ended up regaining that momentum and despite a distraction from Daniels & Kazarian, ended up coming out victorious with a great Samoan Driver. This was a perfectly solid start to the show, but from the perspective of being in the live crowd it was clear that neither of these two were that big of a draw for the audience.
Winner: Shane Taylor via Samoan Driver
Match #2: The Addiction (Daniels & Kazarian) vs IWGP Tag Team Champions EVIL & SANADA
Right off the back of the opener both Daniels & Kazarian stuck around and hyped themselves up as the best tag team in professional wrestling, which some could genuinely make a case for at least if you're arguing for them being the most underrated. To prove their worth, they called out their scheduled opponents for the evening, the IWGP Tag Team Champions of EVIL & SANADA.
EVIL & SANADA have been on an absolute role lately, especially to those familiar with the Japanese wrestling product and have produced constant great matches in the last number of months so this definitely had the crowd engage far more. It started off with EVIL & SANADA dominating their opponents, with the rabid fanbase only adding to the aura that the IWGP Champions brought to the ring with them clearly wanting blood.
The one thing The Addiction does so well is blend comedy in with their wrestling, a feat few in the business can achieve at this level (Personally only the New Day do it just as well from my experience). Despite their opponents being serious threats their brilliant blend of comedy with serious in-ring ability makes everything they do so entertaining, especially when you're a part of the live audience. Throughout the match Kazarian was constantly interacting with the crowd, in particular a fan next to us who had some less than kind words for his current gimmick but it all felt organic and never diminished the threat of the IWGP Champions.
SANADA eventually made the hot tag and cleaned house, his use of the Tumbleweed Cradle got an awesome reaction from the live crowd and an even bigger response for Daniels topple to the mat off that move. The closing 3 to 4 minutes were filled with the break of pin attempts and great saves on both team's parts to keep the match going but eventually the Champions got the better of their confident challengers and secured yet another impressive victory.
This was a major step up from the opener, the crowd seemed far more invested in not just the talent but the flow of the match itself. It wasn't the best match of the night by any means, but I really loved the blend of styles both teams brought here, and it made everything so much fun to sit through.
Winners: IWGP Tag Team Champions EVIL & SANADA via Evil is Everything
Match #3: Kelly Klein & Chardonnay vs Tenille Dashwood & Sumi Sakai
Aside from seeing Sakai won the Women of Honor Championship at Supercard of Honor XII in January, this was my first match featuring the Women of Honor in any form, so I was anxious to see what they brought out.
Tenille Dashwood, the former Emma in WWE was who my eyes were on, as she boasts an insane amount of talent that for the most part has been untapped throughout her professional wrestling career. Sumi Sakai was fairly impressive when I saw her win the title, but I wasn't really familiar with either Kleni or Chardonnay, the latter who'll be challenging Sakai for the gold later on in this tour.
The 4 ladies produced a fairly basic match, one that did its job of establishing the challenger as a formidable threat and the heart of the Champion herself. Sakai did a good job of selling the damage inflicted on her during the middle portion of the match but the crowd for the most part was fairly flat here. Dashwood eventually got the hot tag and shifted the tide in their favour, but I can't help but think a talent such as her is better suited in the role of a heel as opposed to babyface which is her current gimmick.
Klein & Chardonnay picked up the victory following a role-up on Dashwood, sending a message to the champion ahead of their upcoming match on this very tour. I might not sound too excited about this match, and that's because there was little to get excited over looking back at it. The pacing and structure of it was fairly one-note, it was by no means a bad match just one that gave us little to no excitement at the time and no reason to care about the upcoming championship match. It was fine for what it was, just bare average at best.
Winners: Kelly Klein & Chardonnay
Match #4: Kenny King vs Punishment Martinez
I was deeply worried about this one, deeply worried. Kenny King has always been a really great talent that as of late seems to be struggling to find his footing in ROH. Punishment Martinez on the other hand has always come across fairly bland to me and never really gave me a reason to care if I'm being honest. Both men in my eyes needed a win here but more importantly needed to standout.
Thankfully, this match was a lot of fun to sit through. Martinez for someone I haven't seen that much of prior to this really took me by surprise here and offered a lot more than you would think judging by his immediate persona and mixing it up with Kenny King gave us some really exciting moments. The first half of the match was fairly standard but really picked itself up in the 2nd half when King found his groove.
Most reviews for this match claimed that the crowd lost interest for the two talents as the match went on, but I never really felt that at all. The crowd live was engaged for most of it but started jumping on Martinez when one fan called him out for being a 'Cheap Roman Reigns' or 'Cheap Baron Corbin' and constantly using both the mentioned WWE superstars to diminish his credibility, which it almost did but this in no way translated to the crowd not being engaged.
The closing minutes of this match were great though, featuring several great near falls and some fantastic combinations from both men. Martinez finally claimed the victory after a lengthy series of trading pins with a chokeslam variation and seemed to actually silence a section of the crowd on their early criticisms. Up to this point, I felt this was the best match on the card and really took me by surprise with some genuinely great moments.
Whether or not the crowd interactions took away or added to the experience of those watching at home, is something I need to revisit at a later date.
Winner: Punishment Martinez via South of Heaven Chokeslam
Match #5: Matt & Nick Jackson (The Young Bucks) vs NWA World Heavyweight Champion Nick Aldis & Mark Haskins
Am I jumping on a bandwagon when I say the Young Bucks are one of the most entertaining things in professional wrestling?
Because The Young Bucks are one of the most entertaining things in professional wrestling.
This match was announced not too long before I attended this show, so hearing I got to see the debut of Nick Aldis (the former Magnus in TNA) in ROH was something I personally held excitement for being a big fan of the man and his past work. Having Mark Haskins just added to this, as Haskins has to be one of the most underrated performers in the business today and I see no argument against this.
As for the match itself, it was fantastic from bell to bell. Not only was the crowd red hot throughout the entire length of this match but the action never slowed down for a second. The Bucks put on their trademark taunts and toyed with both Haskins & Aldis for a little while before the British duo gained control and held down the Bullet Club members.
The hot tag made to Nick Jackson is a firm reminder that The Young Bucks hold the title of 'Best Hot Tag in Wrestling' because he lit a fire under this Edinburgh crowd after he ran wild on both Aldis & Haskins. What ensued was some fantastic wrestling action, from high spots to some vicious in-ring signature moves which combined with some tension-filled near falls which added to the match in a very big way. My personal favourite spot of the night came in the form of a Meltzer Driver from Aldis & Haskins to the Bucks, which Haskins delivered following a Hurricanrana off the top rope to Nick onto brother Matt and was just as beautiful as it sounds.
Matt & Nick managed to secure an extremely impressive victory after a Meltzer Driver to Haskins in the middle of the ring to an explosion of cheers from the live audience. Being live for this was a wonderful experience and reminded me of why I love The Young Bucks as much as I do and just how fantastic of a duo they are in a wrestling ring. Without question my personal match of the night this time round and definitely worth checking out to anyone who loves any of these 4 men, or even tag team wrestling.
Winners: The Young Bucks via Meltzer Driver
Match #6: The Boys vs Yano & Delirious
I'm not going to say much about this, just because it really isn't worth noting.
In no way do I mean to sound overly harsh, especially considering what this match followed and that the crowd must have been a little exhausted. But nothing here really worked in anyway, it was clearly placed as filler before the evenings 3 big matches went underway and for the most part just seemed to overstay its welcome.
Comedic matched in wrestling don't really need over 10 minutes to do their job, and this match would have been perfect clocking in somewhere around the 5 to 7-minute mark, but instead we got a really dragged out match which never did anything for anyone. Delirious attempted to use comedy to engage the crowd further, as did Yano but it never really worked and instead dragged the match on.
From a personal perspective, I've never really liked The Boys or their gimmick and can't ever seem to take them seriously. Definitely the bathroom break match for those who were watching live, if they had cut down the length and made this something quick and to the point, it would have been a lot more bearable.
Winners: The Boys via Lung Blower/Codebreaker Combo
Match #7: ROH Television Champion Silas Young vs Joe Hendry – ROH Television Championship Match
Edinburgh locals loved this match and who could blame them? Having their hometown hero Joe Hendry debut in ROH was a wonderful sight to see and garnered one hell of a reaction from the live audience, playing the role of the traditional underdog. Anyone who saw last years War of the Worlds tour saw Silas Young headline the event in a near 30-minute war against Jay Lethal and he walked into this years show with some gold around his waist, so personally my anticipation for this was quite high.
This was my 5th time seeing Joe Hendry live in person and I'd be lying if I said his previous efforts were anything spectacular, they were certainly decent but never really 'clicked', this was thankfully the best performance I've seen from the man to date. While it was your standard heel veteran vs local babyface match, everything they were going for here worked.
The contest started with your traditional mat wrestling, takedowns and all but slowly moved into a straight up fight between the two athletes. Silas Young's style certainly matches that of Joe Hendry, both men have more ground and pound styles as opposed to some of the faster paced offense we saw from many of the other athletes throughout the evening and this produced some very hard-hitting moments.
Without question the highlight of the match was an incredible sequence towards the match's conclusion which saw Hendry lock in an Ankle Lock on the reigning champion, which sparked arguably the biggest pop of the entire evening. This effort never transpired the way the challenger imagined unfortunately, as he shortly fell Young's misery finisher for the fatal 3-count.
Silas Young might have walked out victorious from Edinburgh for the 2nd consecutive year, but nobody is going to take away anything from Joe Hendry's performance on this evening which resulted in a fantastic ROH debut for the local up and comer. If the middle points of this match had featured something a little more rambunctious this might have turned out to be the match of the night, but this was a fantastic effort to see live regardless.
Winner: Silas Young via Misery
Match #8: ROH 6-Man Tag Team Champions The Kingdom (Taven, Vinny & O'Ryan) vs ROH World Heavyweight Champion Dalton Castle, Jay Lethal & Hiroshi Tanahashi – ROH 6-Man Tag Team Championship Match
Almost one year ago, it was the ROH 6-Man Tag Title match that stole the show during the War of the Worlds tour and gave the fans in attendance a title change that shook the Corn Exchange, so I don't think there was anyone that wasn't anticipating something fantastic from this semi-main event. The talent was certainly there in the form of the challengers too, one of my personal favourites Jay Lethal, ROH World Champion Dalton Castle & one of the finest wrestlers on the planet in Hiroshi Tanahashi.
Sadly, this match was a let-down which is something I hate to admit to myself.
I'm not sure if it was that lack of drama or believability regarding a title change since most people knew Dalton Castle was set to defend his gold against EVIL later on this week or just some of the matches clunky pacing throughout, but something felt off. The match started off showcasing each individual talent in the ring as most multi-man matches lightly do, but we never really got out of 2nd gear after that.
The match itself plateaued, never really getting to that next level and always seemed as if nothing was happening in a match that spanned almost 20 minutes. There were a few nice spots here and there, showing glimpses of what could have been a fantastic match, but it just never got the crowd nearly as invested as they should have and could have been. While comparing it to the WWE formula may not be entirely necessary, this is exactly how it felt to me, like your traditional house show match that did the bare minimum to extract even the slightest bit of interest from the audience.
Even the matches ending was as uncreative as you could imagine, with EVIL taking out the ROH World Champion in an effort to hype up their scheduled match later on in the tour which received little to no reaction from the live crowd. The matches ending came in the form of the Rockstar Supernova to Jay Lethal to the absolute dud of a reaction from the live crowd.
I don't mean to be too harsh here but this was a massive disappointment for a match boasting so much talent and potential. Almost nothing felt exciting, the pacing was all over the place and never really tried but worst of all one of the tours special guests in Hiroshi Tanahashi was completely wasted from the get-go. What a shame.
Winners: The Kingdom via Rockstar Supernova
Main Event: ROH World Tag Team Champions The Briscoes vs Cody & Adam Page w/Brandi Rhodes
The evenings main event on paper seemed like one primed on cramming the maximum number of stars into one match in order to live up to the advertised card. Cody & Adam Page while both respective members of Bullet Club do not have a storied history as a tandem, which obviously wasn't the case for the Briscoes.
A concern I definitely understand is the issue of believability which certainly wasn't the first time this evenings this issue had come about. While many had issues believing Cody & Page could pull of the upset, this didn't stop the main event from being incredibly entertaining. Cody might not be one of the modern-day Bret Hart's in terms of his in-ring ability but certainly has the charisma to grant him the biggest reaction of the evening. Adam Page on the other hand was one fire throughout this match and definitely added to the action in the ring with some incredible moments.
Despite a familiar setup to most of the prior tag team matches on the card the one thing that made this work was the aggression of both teams, primarily the Briscoes who oozed their blend of heel charisma into the match. As opposed to the previous matches, this side of the Briscoes persona definitely aided the middle section of the matches as their offense during beat downs in handled with aggressive tendencies and not the traditional headlocks like so many tag team matches.
Everything after Adam Pages hot tag was also fantastic in bringing the crowd to life, including an insane dropkick into a moonsault which I personally loved. One thing however that didn't work as the match reached its conclusion was the recognition amongst the crowd regarding a title change, which we all basically never saw as a reality. Some moments that occurred could have provided far more impact if we had a long-standing tandem in the place of Cody & Page, potentially even the Young Bucks in retrospect.
Nonetheless, this was a really well worked and hard-hitting main event that did its job. Everyone involved seemed incredibly motivated to put on the best match possible under the circumstances, which primarily began to show as the match progressed into its closing moments.
Winners: The Briscoes via Jay Driller on Hangman
Overall
Honor United: Edinburgh was a really fun show to be a part of as a member of the live audience and I can't wait to go back and watch it again in a few days. The majority of the card did exactly what it set out to do, we were never expecting anything 5-star or revolutionary to occur, just a good 3-hours of wrestling for us to sit through and we got just that. Young Bucks vs Aldis & Haskins and Young vs Hendry were my personal standout matches but we also got a really solid main event and a surprisingly good match out of King & Martinez which I actually think is worth checking out. The rest of the card was entertaining albeit, forgettable. I still think the 6-Man Tag Team Match was a colossal let down and the filler tag team match got way too much time, but other than that this show gets an easy thumbs up from me!
A Look At Anarchy: Heather Takes A Look At The Storied St. Louis Promotion
Heather Jeanine makes her Chairshot debut to introduce her new series on St. Louis Anarchy!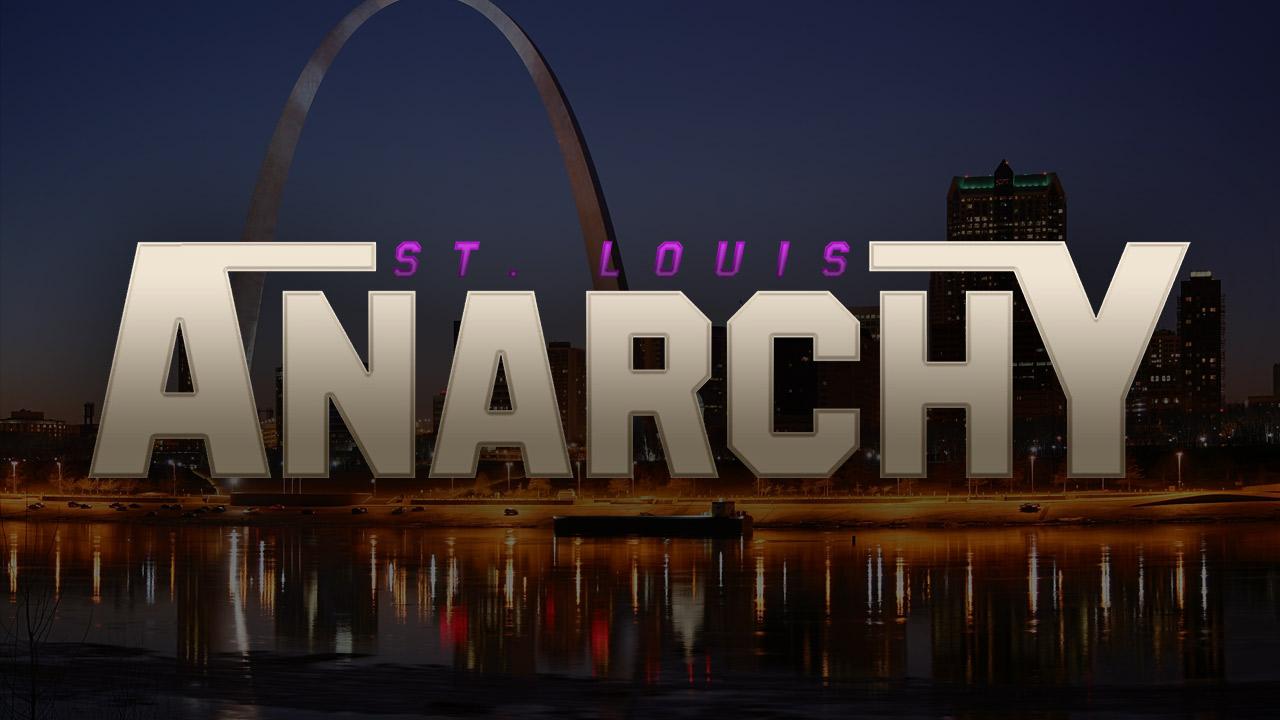 Heather Jeanine makes her Chairshot debut to introduce her new series on St. Louis Anarchy!
Every independent wrestling promotion in the world wants to stake their claim as different than the others and ever growing. The Midwest is littered with promotions in and of itself but in today's climate, many don't have homegrown stars and just try to capitalize on what is already popular in other areas. It's no wonder that many promotions who were once on top have lost a lot of their zest and appeal. One promotion who isn't having that problem though? Saint Louis Anarchy. Anarchy has long been a staple of the Midwest scene. From their humble beginnings in 2003 as Lethal Wrestling Alliance to their closure in 2016 for the (then) newly formed (but now defunct) NWL to their comeback in 2018.
Anarchy has never been a promotion that has stuck to their status quo. With every show they put on, they strive to get better and they actually seem to be succeeding at that; especially during their current run. You can go back and watch some of their older shows when they were still trying to find an identity as Anarchy. One such show is their May 5, 2012 SLA Victory, while nothing about the show is standout per se, it is still fun and it is totally the skeleton of what Anarchy would become and currently is. Anarchy built up a pretty loyal fanbase that is still mostly around. Up until their hiatus at the tail-end of 2016, Anarchy was bringing in many up and coming stars that are now signed to WWE NXT (Candice LeRae, Tommaso Ciampa, Johnny Gargano, just to name a few) and putting them in matchups that were honestly ahead of their time (Ciampa vs Zakk Sawyers is still a stand-out).
Anarchy has stars they've helped build alongside the mid-west scene. Gary Jay, Mat Fitchett, Jake Parnell, and Davey Vega are huge pieces to the puzzle that is Anarchy. They also have a revolving door of great talents that appear on most shows, Thomas Shire, Paco, Everett Connors, Chip Day, and Christian Rose; just to name a few. They've also started to branch out and add more women to their roster. Their main go tos' were Angelus Layne (who recently retired) and Marti Belle (who actually just debuted) but with Ladies Night happening back on April 26, 2019 and two of those talents being brought back in May, it seems will be seeing even more people added to the mix.
Anarchy is the show to watch if you want something different in your wrestling. The matches are always varied. The fans are always eager. The atmosphere is unmatched. Stay tuned to The Chairshot for more as we dig deep into St. Louis Anarchy–follow along!
Mitchell's Women of Wrestling Results & Report! (3/8/19)
It's the WOW Season Finale with a HUGE title match!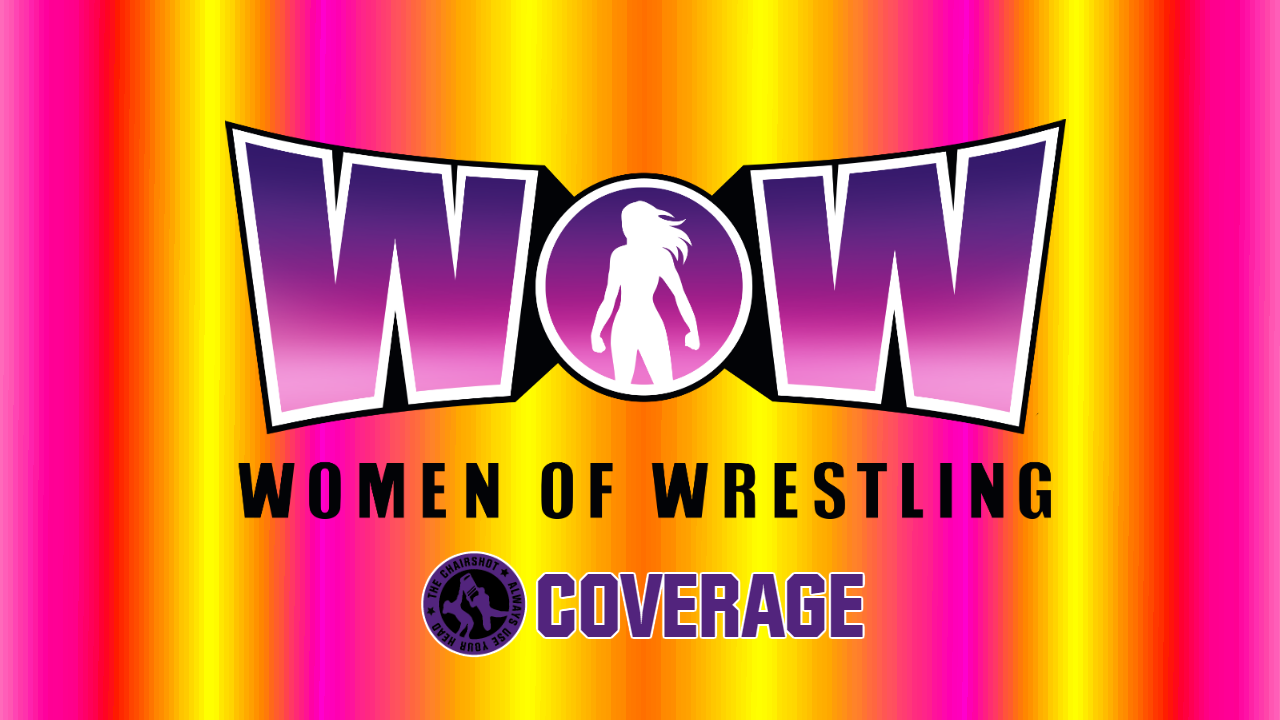 WOW wraps up it's season with a world championship match! The Monster of Madness has only just begun to #WreakHavok, but will she already be champion?
OFFICIAL RESULTS
Princess Aussie & Azteca VS Holidead & Siren; Holidead & Siren win.
Stephy Slays VS Kristen Davidson w/ Samantha Smart; Slays wins.
Kobra Moon VS Khloe Hurtz w/ The Ring Rats; Kobra Moon wins.
WOW World Championship: Tessa Blanchard VS Havok; No Contest.
PLAY BY PLAY
The Women of Wrestling have come a long way.
"The process of believing you can do something out of the ordinary, and even extraordinary, begins at a young age." It needs to be nurtured through praise, or a burning belief in oneself. The roads each Woman of Wrestling walked were not planned, but rather "unconventional paths chosen through one simple shared belief: they can succeed in a journey not traveled by others." There is such diversity, from mothers, to students, to working professionals and athletes who all want to shine. They had to first show something special: a smile; a prowess; or a physique. The physicality, the pain, the doubts and even the joys envelope their hearts and souls, and transforms them completely. "Wrestling becomes them." These are real-life superheroes and villains defined by their actions. They are the WOW Women of Wrestling. And the world title defines all of their greatness.
David McLane walks into WOW Arena.
And he encounters a wounded Abilene Maverick! What is she doing on crutches? She tries to explain her injury, and is sorry that she can't compete tonight. Well then who is supposed to take on Stephy Slays tonight? The grudge match might be off, but it looks like Samantha Smart has a back-up plan for McLane.
WOW takes a closer look at Siren the Voodoo Doll.
The Queen of the Shadows warned us of her coming, and of her mission. Siren dominated Princess Aussie until Princess hit her frog splash. Siren then stalked Holidead, attacking Azteca on her behalf. It was hard to tell what Siren was up to, but then she helped Holidead again while also getting revenge on Princess Aussie. Does Siren wish to form an alliance of the occult with Holidead?
As for Princess Aussie, that blow to the head only reminded her that bullies need to be confronted head-on. Princess joins forces with Azteca to stand against Siren and Holidead! Will the light defeat the dark? Or will they only be the first sacrificed by the voodoo duo?
Princess Aussie & Azteca VS Holidead & Siren!
The first on-air tag team match and it's in the season finale! Will the power of the tribe and the sun goddess be enough to defeat the darkness?
The referee wants the teams to sort out, but neither team backs down. Siren and Holidead throw the first forearms! Siren has Princess and Holidead has Azteca, and they whip them at each other! Princess and Azteca stop themselves just in time, and then turn to dodge and push Holidead and Siren into each other! The referee can't keep this from being tornado style as Princess and Azteca whip Siren and Holidead. Holidead and Siren reverse the whips, but get sunset flips! Covers, TWO! Double dropkicks take Siren and Holidead down! Holidead bails out and Siren gets a double whip to double elbows! Azteca covers, ONE! Princess gives Azteca the ring while Azteca brings Siren up. Azteca tags Princess in, and they double whip again. Double drop toeholds and Princess drops a leg! Azteca drops a splash! Princess covers, TWO!
Holidead bops Princess in the head but the referee reprimands her. Princess whips Siren but Siren reverses and Holidead gets a cheap shot in! This distracts Princess and Siren clotheslines Princess down! Siren drags Princess over to bump her off Holidead's boot. Tag and Holidead stomps a mudhole into Princess. Holidead tags Siren and now Siren stomps a mudhole in. Siren grinds her boot in but lets up at 4. Azteca protests but this only distracts the ref, and Holidead gets away with a choke on Princess! Siren adds body shots then tags Holidead back in. Holidead rams her shoulder in again and again but fans rally for Princess. Holidead bumps Princess in an open corner, then pushes her against the buckles. She lets up at 4, then whips corner to corner. Princess goes up and over to arm-drag!
Princess shifts right to a mounted chinlock. Siren boots Princess off Holidead! Holidead drags Princess over and tags in Siren. Siren stomps the leg then turns Princess over for a Half Crab! Princess endures while fans rally up with Azteca. Princess reaches but Siren tags Holidead. Holidead gets the other leg for dual Half Crabs! Azteca runs in but the referee holds her back. Siren lets go but Holidead keeps on Princess. Princess refuses to quit so Holidead lets go to hit Azteca! Holidead hits Princess again while the ref has to keep Azteca back. Siren and Holidead get cheap shots in, but supposedly tagged. Siren whips Princess back in and hushes the crowd, so they can hear the CHOP! Holidead felt that one, and she tags in.
Holidead wants a try, and she hushes the fans. She CHOPS Princess, and even Siren is stinging. Holidead drags Princess up for a snapmare into a chinlock. Fans rally as Princess endures. Princess fights her way up and jawbreakers free! Holidead staggers, Princess goes to an open corner and climbs! Princess leaps for a big crossbody! Both women are down but fans continue to rally. Holidead and Princess head for their corners, hot tags to Siren and Azteca! Azteca rallies on Siren with a strike fest! Back hands, back kick and buzzsaw! Cover, but Holidead breaks it! Holidead whips Azteca and boots her down! Princess roundhouses Holidead! Siren kicks and scoops Princess for a Michinoku Driver! Azteca returns but Siren throws punches. Siren scoops but Azteca slips out for a SUPERKICK! Cover, but Holidead yanks the ref out!
The referee argues with Holidead, but he returns to the action. Siren gets Azteca for the "SACRIFICE!" Jumping Downward Spiral! Cover, Siren & Holidead win!
Winners: Siren & Holidead, Siren pinning
The Voodoo Duo makes their tag team debut a success! Will their darkness take over a resurrected WOW Tag Division?
Tessa Blanchard speaks.
"Havok, you're the Monster of Madness?" Well Tessa's the Born Legend. She ran Santana Garrett out of WOW. She beat the unbeatable Jungle Grrrl. And she did it all by herself. Havok's been here for 5 minutes and yet she's already interrupted the champion. If Havok wants her shot, fine. Tessa already said "line these b*tches up, and I'm gonna knock them down." Havok has her match in the main event! Will she make the most of this opportunity?
Introducing: Samantha Smart.
What do you think of when you hear, "Whitewood, Indiana"? Nothing, which is exactly why Samantha got away from there. Her brilliant mind wasn't meant for such a simple place. Her parents are teachers, her sister's a teacher, so he grew up learning. She's smart and athletic, which is why she got a full ride in both academic and athletic scholarships. Samantha dominated both the classroom and the tennis court. She has useful hobbies, unlike "pedestrians". Samantha dabbles in science, the arts, business, technology, things that will improve the human race. Her need for a challenge led her here to WOW. Samantha had her WOW Moment upon realizing that she was needed here. She was the organizer to keep the company on track, and this company was the stage upon which her talents could shine. "They need all the help they can get."
Watching the other Superheroes train and compete, Samantha felt she could do it better. Superheroes are meant to be just as smart as they are strong. Keeping in shape: simple science. Studying her opponents: simply psychology. Helping David McLane: simple business. Taking over WOW: diabolical. We know Samantha's plan, but will she be able to execute it?
Speaking of Samantha and her plan, that's where her alliance with The Disciplinarian, Kristen Davidson, comes in. Smart will have Davidson take on Stephy Slays to take care of two birds with one stone. Will Stephy face severe discipline? Or will she finally slay her goal and get her first WOW TV victory?
Stephy Slays VS Kristen Davidson w/ Samantha Smart!
Stephy's the lovable loser of WOW, but you can only take a losing streak for so long. Will Stephy get that first win? Or does she simply lack discipline?
The bell rings and Davidson attacks Stephy from behind! Davidson stomps Stephy to a corner while Stephy's original opponent for the night joins commentary. Yes, the Governor's Daughter, Abilene Maverick, sits at the announce desk while Davidson grinds her boot into Stephy. Davidson backs off at 4 to soak up the heat. Stephy gasps and coughs but Davidson chokes her on the ropes! Abilene addresses the rumors that she's faking her injury to avoid Stephy. Davidson clubs Stephy down as Abilene says she's the real hero here. Her knee hurts so much, she shouldn't have even walked out to commentary. Davidson clubs Stephy down while Abilene claims Stephy should be thankful they're not having their match.
Davidson forearms Stephy then whips her to the ropes. Stephy dodges and dodges to sunset flip! TWO, and Davidson clobbers Stephy! Samantha sneers at Stephy as Davidson puts her on the ropes. Davidson chokes Stephy then clubs her on the back. Davidson backs off at 4 and Stephy gets to a corner. Stephy stands but Davidson comes back to CHOP her! Abilene likes what she sees as Davidson scrapes Stephy's face on the ropes! Samantha gets in Stephy's face with intellectual trash talk, then smacks her hands with the ruler! Davidson whips Stephy and clobbers her again! Davidson drags Stephy up to the fireman's carry but Stephy rolls her up! TWO, and Davidson boots Stephy down hard! Davidson suplexes and gourd busters Stephy! Then double stomps! Cover, TWO!
Davidson and Samantha grow frustrated with Stephy as Davidson sits her up. Fans rally as Stephy endures the seated abdominal stretch. Davidson digs an elbow into Stephy's hip but Stephy fights out! Davidson knees Stephy right down! Samantha mocks "poor, poor Stephy" while Davidson whips Stephy corner to corner. Stephy elbows her away then boots her back. Stephy climbs and fires fans up but Davidson hits her back. Abilene mocks the "loser" but Stephy hits Davidson back! Davidson hits Stephy again then climbs up to join her. Stephy fights Davidson down and SLAPS her! Stephy headscissors to the victory roll, STEPHY WINS!
Winner: Stephy Slays, by pinfall
Stephy Slays finally achieves victory and vindication! Abilene is shocked, but Davidson attacks from behind! McLane shouts for them to stop! Samantha breaks her ruler on Stephy's back! Abilene insists none of this would have happened if she was able to face Stephy, of course meaning more Stephy's first ever win. McLane praises Stephy for gutting it out and winning her first match ever. Will Stephy be able to recover and get her second ever victory?
Stephy Slays is congratulated backstage.
WOW trainees give her flowers and sweets to celebrate, but Abilene is there, too. Turns out Abilene was faking her leg injury! And she attacks Stephy with her crutches! Abilene takes the flowers and pulls the petals apart as she "congratulates" Stephy. As for the extra big cupcake, Abilene makes Stephy eat it! Stephy cries through the frosting and Abilene says "You are pathetic." But will the day come when this bully gets her comeuppance?
Kobra Moon w/ Sophia Lopez VS Khloe Hurtz w/ The Ring Rats!
The Queen of Serpents had a successful debut last week, and the World's Greatest Attorney takes full credit for bringing her here. Will Kobra feast on the All Natural and her horde of Ring Rats?
The bell rings and Kobra slithers around out of Khloe's grasp. Kobra uses the ropes for defense, then waits for Khloe to back away before slithering back in. Khloe gets Kobra in a headlock, but Kobra pulls hair to get out of it. Kobra kicks away on Khloe then whips corner to corner. Kobra runs in for a big uppercut! Then back in, only to miss. Khloe rams her shoulders in over and over, then says it's #KhloeTime! Handspring back elbow! Khloe grinds her boot into Kobra then sits her down for an enhanced hip attack! Khloe drags Kobra to a cover, TWO! Kobra snapmares Khloe then runs to dropkick her in the back! Cover, TWO!
Kobra keeps her cool as she rams her knee into Khloe's back. She pulls back on Khloe's arm as she digs her knee in deeper. She then reels Khloe into the body scissors. Sophia and the fans cheer Kobra on but Khloe gets a ropebreak. Kobra lets go but clubs Khloe to a corner. Khloe hits back but Kobra CHOPS her enhanced chest! Kobra snapmares Khloe for a swift kick! Cover, TWO! Kobra keeps on Khloe with clubbing forearms. Kobra runs but into the fireman's carry! Khloe does squats but Kobra fights out. Kobra trips Khloe up to a sunset flip, but a ropebreak saves her. Kobra stomps Khloe to a corner then drags her back up for more kicks. She runs but Khloe dodges the dropkick to drop the leg! Cover, TWO!
Khloe keeps on Kobra but Kobra trips her up! Kobra mounts, wraps her up, and rams her head into the mat over and over! Then she drops a senton! Kobra drags Khloe to a cover, TWO! Kobra goes after the legs and gets Khloe in a Boston Crab. She reaches back for the arms, for a backwards Mexican Surfboard! Kobra swings Khloe around like a tail then drops her for stomps. Cover, TWO! A fan gets attitude with Sophia but Sophia keeps her cool. Kobra whips Khloe but Khloe dodges to run Kobra over! Khloe rallies with lariats! She kicks to hit the scissors kick! Khloe laces Kobra's legs and gets the Indian Deathlock! Kobra endures and crawls for the ropes. Ropebreak!
Khloe lets go but drags Kobra back to stomp her. Khloe climbs up and a Ring Rat tries to refresh her with water. But he spills it all over her, so she shoves him away! That Ring Rat gets an earful, but Khloe turns around into a dropkick! Kobra runs for a Sunset Flip powerbomb! Cover, Kobra wins!
Winner: Kobra Moon, by pinfall
The Queen of Serpents keeps her WOW streak going at 2-0, and Sophia leads the fans in cheering Kobra on. Will Kobra find her way to the top?
Havok speaks.
"Tessa Blanchard! A born legend! Truly the best in this industry." Tessa's everywhere, and has held belts all over the world. But there's just one Havok wants: the WOW World Championships. Tessa may be one of the best, but she hasn't been in the ring with a monster! Havok will show Tessa exactly why she's the Monster of Madness!
Introducing: The Dixie Darlings.
"From the hills of Virginia to the City of Los Angeles", these two rough and tumble twins are coming to WOW in the future!
WOW takes a closer look at Tessa Blanchard.
Though she is the Born Legend, with a third-generation lineage like few others have, she never really thought about being a pro-wrestler. That is, until her father, Tully Blanchard, was inducted into the WWE Hall of Fame alongside the other Four Horsemen. Tessa was inspired to give it a try. She turned 18, and woke up one day thinking, "What are you doing with your life?" Tessa started training, and though it hurt, she loved it. She found her calling. Tessa told her stepdad, Magnum TA, about it, and he checked it out. After watching her compete, he told her, "Alright, well, you're not good, but you have it." He told her to use that and become "undeniable."
And she has. She dominates the indies, has held titles in every promotion she's entered. Tessa is creating moments, and doing it her way. "This was always supposed to happen." She steamrolls any one who stands in her way. She isn't just good, she's great. And here at WOW, it's why she already is the champion. Will Tessa make her legend truly undeniable?
WOW World Championship: Tessa Blanchard VS Havok!
The Born Legend won this title surprisingly fast, but she already defends it with complete confidence. Meanwhile, the Monster of Madness is herself a fast rising and intimidating star. Will Tessa regret putting the title up so soon? Or will she simply be undeniable?
The introductions are made, the belt is raised and the streamers fly! The bell rings and Tessa stares Havok down. Tessa talks a little trash but Havok simply smiles. Tessa gives Havok a nudge, Havok gives Tessa a shove! So Tessa SLAPS Havok! Havok grabs Tessa with both hands and puts her in a corner, to then toss her across the way! And again! Havok drags Tessa up again but Tessa stomps her foot. Tessa tries the arm-drag but Havok is too strong for that. Havok breaks free and boots Tessa down! Tessa is reeling as Havok drags her back up. Havok puts on a full nelson but Tessa resists. Tessa works out of it but runs into a fireman's carry! Tessa manages to sunset but Havok breaks free. Havok runs but into Tessa's basement dropkick! Havok ends up on the ropes, Tessa dropkicks her again!
Tessa goes to the apron and kicks Havok back in! Tessa climbs up top, but her senton flops! Havok is up and looms over the writhing Tessa. Havok scoops Tessa and puts her in a Tree of Woe. She says "Good-bye!" then drops the elbow drop DDT! Havok drags Tessa into position and goes side-to-side, boot wash! Havok goes again, but Tessa gets out of the ring. Tessa trips Havok up on the apron then gets back in the ring. Tessa builds speed and DIVES! The tope suicida takes them both into the barriers! Tessa puts Havok back in the ring and climbs up top. She leaps for a SUPER code breaker! Havok gets back up but Tessa gives her the hammerlock DDT! Cover, but The Beast drags the ref out! The Beast glares at Tessa, but here's Jungle Grrrl, too! Tessa is surrounded on all sides!
Referees run in to keep things from breaking down! Things are called off do to time constraints, but this is far from over! Will this be settled when WOW comes back to AXS?
No Contest
---
My Thoughts:
Well, this was an interesting episode. First off, I didn't realize we'd get a season finale so soon. But not to fear, the next season will be here in Fall of 2019, and will have 24 episodes! It's officially announced by AXS via the WOW Press Conference they held. But even with that good news of renewal, this episode didn't even seem planned as a season finale. At least, it didn't come off that with only 7 episodes to build upon. The opening video package was really well done, but nothing about the other matches featured tonight screamed "finale". If anything, Azteca & Aussie VS Holidead & Siren was more "this story is just getting going." It was a good match, and I hope the next season gives us the WOW World Tag Titles back. Otherwise making teams, and bringing them in (Dixie Darlings?) means nothing.
Stephy Slays finally getting that win was great, but not really all that definitive. Her story with Abilene Maverick is interesting, and will surely heat up next season. Abilene's at her Heel best when picking on Stephy, and I'm waiting for Stephy to more or less snap on her. Though I do have some gripes about how they did the backstage attack. Firstly, they weren't very convincing in those crutch shots. Second and probably the worst, Abilene's bandages magically move from one leg to the other in the course of grabbing the cupcake. I'd think the crew would've noticed that in playback, but perhaps they just couldn't reshoot because they only had one cupcake. But in the end, what will matter is if their grudge match is what's convincing.
Kobra did great in her match with Khloe Hurtz, but I'm really unsure as to why Khloe was booked so strong. I know there's a lot of backstory left untold jumping in to WOW like this, but I suppose it's to establish Kobra as strong in the minds of fans who don't know her Lucha Underground history. And I really hope the one thing the next season changes is how they book main events. No more main events that are under 15 minutes. I know it's only an hour long show, but perhaps they should scrap lesser matches. Tessa clearly has more contenders than she is ready for, and I hope the season premiere gives us something big to really enjoy. They need to take lessons from LU and give us matches that dominate the hour to really put the title and talents over.
My Score: 7.7/10