The Case For Ronda Rousey To Lose
"Rowdy" Ronda Rousey may be one of the hottest commodities in wrestling right now but she should lose her first title match.  I know this is a very hot take but I think the best thing the WWE can do for Rousey's character development, if she plans on joining the roster full time, is to lose to Nia Jax at Money in the Bank. I'm not saying by Pinfall or Submission, as that could hurt her character, but a well executed DQ finish. More on that later.
If, and most likely, when she beats Nia at Money in the Bank, she would become the third fastest WWE SuperStar to win a premier title at 141 days. The fastest being "The Dirtiest Player in the Game", Ric Flair. He accomplished this feat at the 1992 Royal Rumble by eliminating Sid Justice and becoming the only one to win the Heavyweight strap by doing so. This was 113 days after he debuted but "The Nature Boy" was a 9 time Heavyweight champion at this point, 8 times in the NWA and 1 WCW reign. She has her accomplishments to this point, former UFC/StrikeForce Women's Bantamweight champ and two Olympic medals, but this is Professional Wrestling. As much as I like "Rowdy" Ronda, she is not even on the same playing field as Flair was when he earned The Strap so quick. If Rousey beats Nia Jax it would slot her between Sheamus, at 116 days, and Brock Lesnar, who at 126 days beat The Rock at SummerSlam '02. She and Lesnar have similar pedigrees, but the difference is we actually saw something in the ring from Lesnar first. All we have gotten from Rousey is a gimmick match at WrestleMania, which was great by the way but a gimmick still, and NO singles matches. Don't get me started on the mic skills.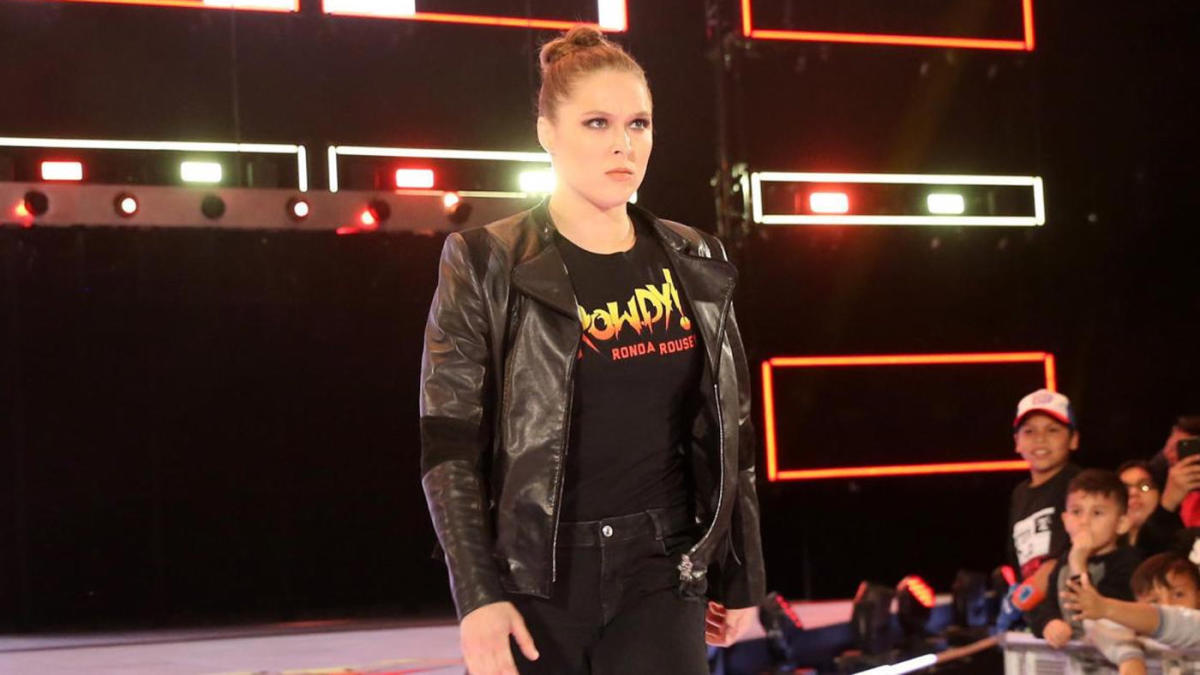 I think the only way to end this and still leave credibility for Ronda Rousey's character is to have her loose by DQ. Be it by Alexa Bliss having a "Moment of Bliss" and trying to regain the trust of Jax after the "bully angle' or whatever the "Road Dogg" throws together over there at Titan Towers.With this angle we would get the hype, like we have had with the Styles/Nakumara feud of late, and they could even finish in a cage match at Extreme Rulez. Imagine "Rowdy" Ronda Rousey winning her first WWE Women's Title in the cage. That would make for good TV.
But we won't get this. The same "Marks" who BOO Roman Reigns will cheer to the high heavens when Ronda wins from a premature, undeserved push. Roman deserves it. He has been around for awhile now and even came up through the NXT system. But because he comes from a wrestling family, The Anoa'i Dynasty, and has the proverbial "Machine" behind him the fans don't give him the time of day. Or, maybe it's because he falls in the "MAN" category (more on that here)  That's a discussion for another day. We will most likely see her become a Brock Lesnar type champ, with part time appearances and this guy as her mouthpiece.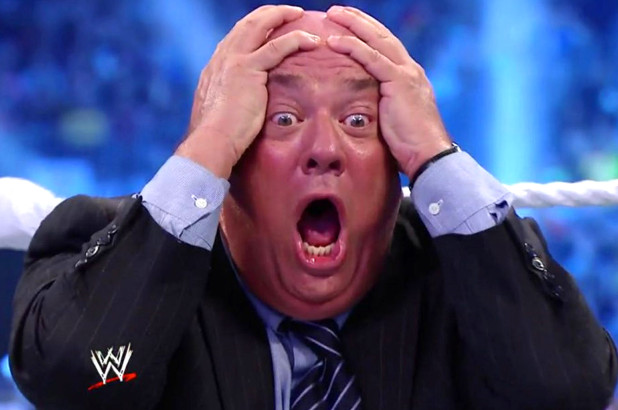 Make sure to tell me what you don't like about my opinion on TWITTER @james_callear