Stardom Dream Slam in Nagoya Results & Review (4/1/2018)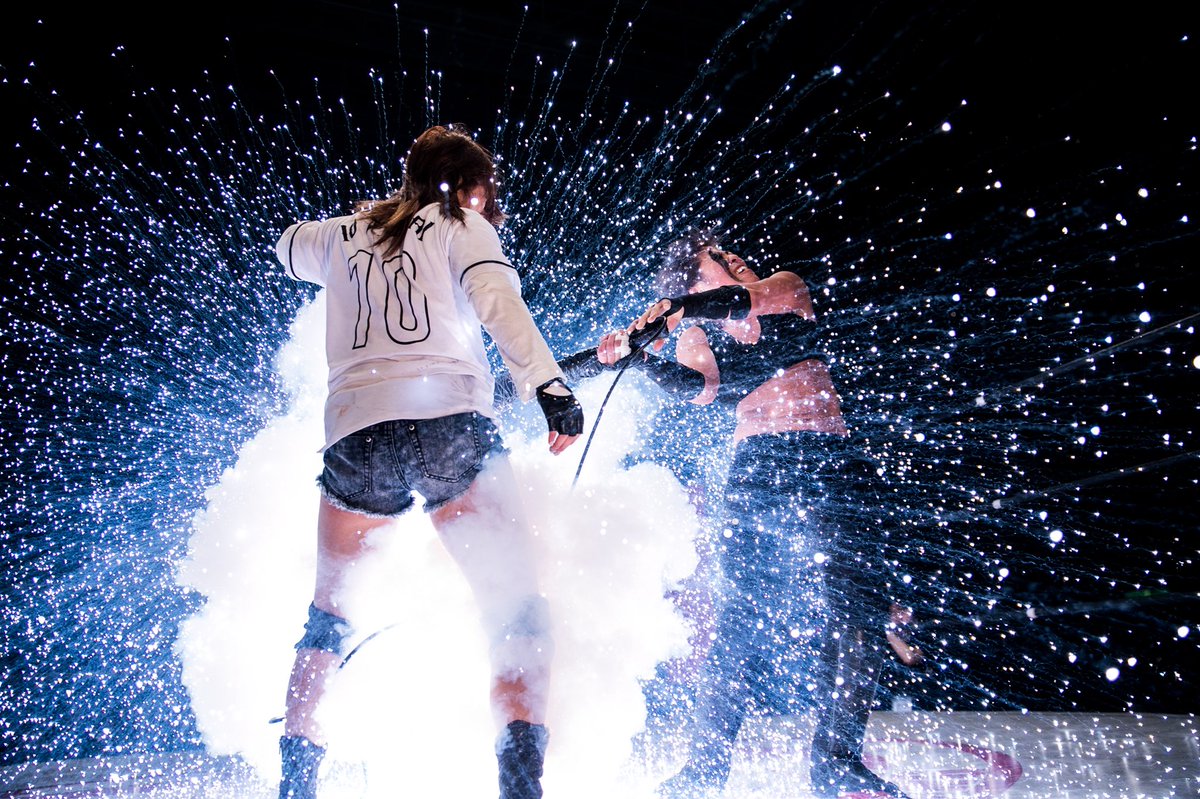 Well folks, the day has arrived for the big Dream Slam show! A fully stacked card that contains most of the Stardom titles, and more importantly, the Exploding Death Match!
Finally after all the hype that was made for it and now we're here.
Tag Team Match
Hanan & Nao Yamaguchi vs. Leo Onozaki & Ruaka
Review: Our first match is of course out Future of Stardom tag match between our Young Lioness' (Least I think that's the Joshi equivalent) and these four wanna showcase for future opportunities such as a Future of Stardom Championship match. The match is just about as basic as you can get with it and under four minutes with Ruaka hitting her Fisherman Suplex Hold on Yamaguchi for the win.
Recommended: Nothing really to write home about.
IPW UK Women's Title Match
Xia Brookside (c) vs. Konami
Review: It looks like Xia is finally gonna have her third championship defense as she looks to fight Konami to try and retain her title. IPW stands for International Pro Wrestling and the promotion takes place in the UK and is one of Stardom's partnerships for when they need UK wrestlers, so it explains where Xia originated before saying she wanted to also join Stardom fully after fighting Io. Hope to see Konami in more singles matches because I do enjoy her work and think she can go in the ring. Xia only has about two years of experience in her belt and I gotta say that she's not too bad either. The match is about six minutes, but it was solid enough to give us what we need despite the slow start and Xia retains her title with a Leg Roll Clutch Hold, about time I see someone get pinned by it.
Recommended: Match wasn't bad at all, worth a look if you're a fan of these two.
Future Of Stardom Title Match
Starlight Kid (c) vs. AZM
Review: After being crowned the first Future of Stardom Champion, Starlight Kid announced that she wanted AZM to be her first opponent for the championship on this show and AZM told her that it'll be the day she loses the title as well. I wanna explain the rules for the championship one more time for those that missed the previous coverage. The Future of Stardom Championship is for those that are under twenty years or age and/or have under two years of wrestling experience and while AZM has four years of experience, she's only fifteen years old meaning she can qualify for the title for another five years or so, and while someone like Shiki Shibiusawa who is twenty one years old, but has less than two years of experiences meaning she can qualify for the title as well. Anyway, enough babbling and onto the actual title match now and let's see how these two do together for the championship. Starlight went to go for a handshake, but AZM would ignore it as the two go right at it the second that bellt rings and they didn't disappoint aside from the couple of hiccups, but wasn't enough to take away from the match here. You can tell how talented both of these women are and definitely are the future of the company as well as the best of that division, and should be a sign for the others to step it up like them someday. AZM had a few close calls and I honestly thought she was going to win this, but Starlight Kid would turn it around and hit her Rounding Frogsplash to retain her title in her first impressive defense. No new challengers stepped up to fight Starlight, but I have no doubt AZM will get another opportunity again.
Recommended: Really good for a solid five minute match, give it a watch.
Singles Match
Bea Priestley vs. Momo Watanabe
Review: Fresh off of her defeat to Io Shirai in the Wonder of Stardom Title Match, Bea looks to impress Stardom further and finding her place on the roster as she takes on Momo Watanabe. I heard this was part of the Queen's Quest Singles Series Match as well was the one with AZM, HZK, and then Viper later on. I have no clue as to why they're being called that aside from members of Queen's Quest being in singles matches, but let's see what happens. I gotta admit here that Bea is slowly starting to improve for me and I hope she continues to do so from here on out if she decides to stay. Momo is actually a good worker and one of the more underrated people on the roster as we see here how well she can work in singles competition. The match itself was average, but again the two did their part well and Bea would get the win with an….actual good Curb Stomp…it actually happened!

Recommended: Decent match so up to you if you wanna watch.
Singles Match
Hana Kimura vs. HZK
Review: Another match that's apart of the Queen's Quest Singles Series Match as HZK is set to take on the remaining Oedo Tai member, Hana Kimura due to Kagetsu and Sumire being in the main event, so we get see what Hana can do in singles action for those that haven't seen her. In the pre-match interview, Hana was more focused on her make-up and asked how long we were watching and if she was kawaii (the answer is yes, next to Jiro.) and says she'll look exactly the same when she goes back home to Tokyo. HZK was also short as she says she wants to beat her and never deal with her again once it's done. Hana went to give the referee a lolipop before the bell rings and he just rejects it..rude. Hana was mostly just toying with HZK during the beginning of it til she had enough and started going all out on Hana, but it would be short lived with Hana getting the control and heat of the match. To me the match was great since they both worked really well together and gave us about ten minutes of intense action throughout the bout. The last two minutes of the match delivered as you saw the desperation from HZK in trying to get the win, but Hana would outsmart her with a Small Package to pick up the win, leaving HZM frustrated as she attempts to attack Hana after the match before being held back in time.
スターダム動画配信「スターダム・ワールド」本日の配信です。

▪️2018年4月1日名古屋国際会議場
◆クイーンズ・クエスト シングル3番勝負
HZK vs 木村花

常に乱闘を繰り広げるライバル関係の両者は、一進一退の攻防を繰り広げたが…勝負は一瞬の間に決まった!?https://t.co/lZc15hAPwd pic.twitter.com/ZESMo5HT9f

— スターダム/STARDOM (@wwr_stardom) April 18, 2018
Recommended: Really good match, worth a viewing.
Six Man Tag Team Match
Faby Apache, Mary Apache & Natsumi vs. Natsuko Tora, Saki Kashima & Shiki Shibusawa
Review: We get The Apache Sisters again and this time teaming up with Mary's daughter, Natsumi for this bout and I wanna say that both Apache Sisters have been great throughout this tour, I love their style, their matches have been fun, and I hope they do more tours in the future to help out the Stardom roster. As for Natsumi, I wish her the best of luck in her journey in Stardom as all three take on the team of Natsuko, Saki, and Shiki. Saki is another one who has been impressive upon her return to the ring and I hope she keeps up her momentum here going forward after this match. The match was entertaining as the Apache family were on point except for Natsumi since she shows that she still needs more work done, but this is why she's in this match to learn from her family. Saki and Shiki worked slightly well as a team and it could possibly hint a future tag team together in general, but we will have to wait and see about that one. Mary Apache would get the win for her team with Diving Kneel Kick from the middle rope onto Natsuko.
Recommended: Very fun tag match
SWA Undisputed World Women's Title Match
Viper (c) vs. Jungle Kyona
Review: We get one of our big title matches with Viper defending her SWA Undisputed World Women's Championship against Jungle Kyona as per request from Jungle after Viper defeated Toni Storm for the championship. Jungle said it was her birthday today and she looks to win the title as her birthday present, and I also gotta give credit to Viper for doing this entire tour while still being sick during the whole thing. Jungle by herself can actually work since she's another really good worker and the match right here showed that despite the actual jungle gimmick being a hit and miss for me, but again she's really good at her in ring ability. We get a great match out of these two with Viper controlling most of the match with her size and power as she should and made it very believable for Kyona to be the undergo in this match and the crowd really getting behind her during the match also. Kyona would even hold Viper up for a running Liger Bomb! However, she still kicked out of it and even Scoop Slamming Viper even though it looked sloppy, she kept pulling off a lot of maneuvers for the match to try and win today, but it turned out to not be enough as Viper retained the title after hitting the Michinoku Driver II. Fantastic effort by Jungle Kyona and even got respect from Viper after the match, but not enough to win and I believe she'll have a big win this year for sure.
Recommended: Match definitely delivered and Jungle Kyona stepped up big time right here.
World Of Stardom Title Match
Toni Storm (c) vs. Mayu Iwatani
Review: Before we talk about the match, let's go back to a little bit of history since this isn't the first time they fought. Toni won the 5★Star GP Tournament on September 18th to earn a title shot against the World of Stardom Champion at the time. Mayu Iwatani. The two would fight nearly a week after that tournament, however things wouldn't go as planned as Mayu was injured around two minutes into the match and was unable to continue, leading Toni to win the match and title by default after dislocating her elbow. She would be out of action until December, but wasn't able to get a proper rematch for her title just yet and it looked like she wanted to build up more momentum to feel ready to reclaim her spot as the new ace of Stardom after she dethroned Io last year. Even in the pre-match interview, Mayu talked about how this was even the same arena where she got injured during their title match here, so it makes sense as to them having it here so they could give the fans a proper match this time and for Toni, it's to see if she actually earned the title or was it just a fluke for her.
The match would start with a respectful handshake and the two waste no time with going back and forth with each other and around two minutes into the match, Toni would sell her elbow as if she hurt it, which concerned the ref and Mayu since it happened with roles reversed the last time they fought, but once Mayu got closer, Toni would see Mayu taking the bait as she worked on her and I'm not gonna lie, dick move, Toni, dick move. The storytelling for the match was great with Toni working on the injured arm throughout the match to try and re-injure it while Mayu putting her heart on the line in this title match to show the fans she belongs in the title picture once more. The match was fantastic as the two ladies gave us the proper rematch that the fan deserve this time and with an actual conclusion to the match. The match is nearly fourteen minutes, but as you keep watching the match, it feels a little bit longer and that's a good thing since the match is just captivating from beginning to end with the wrestling mixed with storytelling and definitely one of my favorite matches in Stardom this year. Mayu became to close to winning the World of Stardom Championship once more, but Toni would hit the Strong Zero back to back in her third successful title defense. After the match, a newly designed World of Stardom Championship belt would be presented and before it would be handed to Toni, Mayu would find the strength to get up just so she could hand the title to Toni instead in a show of respect for defeating her and they hugged before she would collapse onto the ring. Mayu Iwatani is the rightful heir as the new ace of Stardom and I still stand by that statement, the company trusted her to lead the company to new heights with the thought of Io leaving them last year for WWE, but that didn't happen due to her neck injury being a factor to failing her physical, that's beside the point as Mayu has earned that spot on the top since she's just incredible in the ring. I do believe Mayu and Toni will fight again and I can understand why she lost since story wise she has a bit of a ways to go to earn her title once more, and I think she'll get the chance if she wins the Cinderella Tournament or this years 5★Star GP Tournament since those would be the right times to pick up the rematch and reclaim her title.
▪️2018年4月1日
名古屋国際会議場
◆ワールド・オブ・スターダム選手権試合
〈王者〉トニー・ストーム vs〈挑戦者〉岩谷麻優

半年前の同所で左肘脱臼のため赤いベルトを失った岩谷が運命のリマッチ。両者の濃厚な闘いがベルトを高みに持っていった…そして勝利したのは!?https://t.co/lZc15hAPwd pic.twitter.com/D4x3asjWle

— スターダム/STARDOM (@wwr_stardom) April 20, 2018
Recommended: Definitely give the match a watch, great stuff.
Current Blast Exploding Bat Death Tag Team Match
Io Shirai & Tam Nakano vs. Kagetsu & Natsu Sumire
Review: This is not only the continuation of a rivalry between Kagetsu and Io Shirai, but also the conclusion between Tam and Odeo Tai. A little more info to share about that feud is that, Tam Nakano actually used to be apart of Odeo Tai for quite a while until she lost a match that would make her leave the unit and they assaulted her after also. She was mostly teased by Sumire and this is why she wanted to have this match with her mostly and now we get to have it. With Io, if you remember that she only agreed to do this as long as she gets her one on one match with Kagetsu in a Strong Style Match, but it would have to be for her Wonder of Stardom Championship. There's no official date for the match yet, but it'll definitely be something worth watching, but now let's get onto the match.
I think this might be my favorite Stardom match this year so far and we're not halfway done with this year yet. The best part about this match is that it doesn't fully rely on the explosions or use of weapons to make this match deliver since there's actually more wrestling in it than the use of the weapons and we only get two explosions in this match, but to me I felt like this was all they needed because of the story and suspense they built up in the match made the two explosions worth it all. The one con in the match was Sumire in this match and I love her and all, but it shows her flaws in her wrestling ability since she is the weaker of the four and actually the weakest member in Odeo Tai and it really shows in this match for sure. Aside from all of that, all four have done well enough to deliver and mesh the two stories here. The match would go on for almost a half hour and Tam Nakano has gotten her redemption finally after hitting Sumire with the exploding bat and her Violet Shooting to end her feud with Odeo Tai.
スターダム動画配信本日の配信です。

▪️2018年4月1日(日)名古屋国際会議場
◆ストリートファイト・トルネード有刺鉄線電流爆破バットデスマッチ
紫雷イオ&中野たむvs花月&夏すみれ

ついに物議を呼んだ電流爆破マッチをスターダムで敢行…イオが被爆する大事件勃発!https://t.co/lZc15hAPwd pic.twitter.com/VjL5c9bgtU

— スターダム/STARDOM (@wwr_stardom) April 2, 2018
Recommended: Great match and definitely worth a viewing by everyone.
Overall: Aside from the beginning match being flat, the rest of the card was great as every match delivered what it needed to do and the last three matches were tremendous, and I highly recommend that you check them all out as soon as you can. You can even subscribe to Stardom at www.stardom-world.com and it's well worth it if you're into Joshi wrestling, and it's only $6.50 a month. Give the show a watch as we now wait for the next tour which will have the draft between the top three factions, so a nice little shake-up.
Favorite Match: Io Shirai & Tam Nakano vs. Kagetu & Natsu Sumire and Toni Storm vs. Mayu Iwatani
Least Favorite Match: Hanan & Nao Yamaguchi vs. Leo Onozaki & Ruaka
Score: 8.5/10
(NOAH) NOAH NEWSLETTER VOL.195 ~ 22ND MARCH 2023
New champions, All Japan interactions, new debuts and Joshi in NOAH! NOAH is heating up in 2023!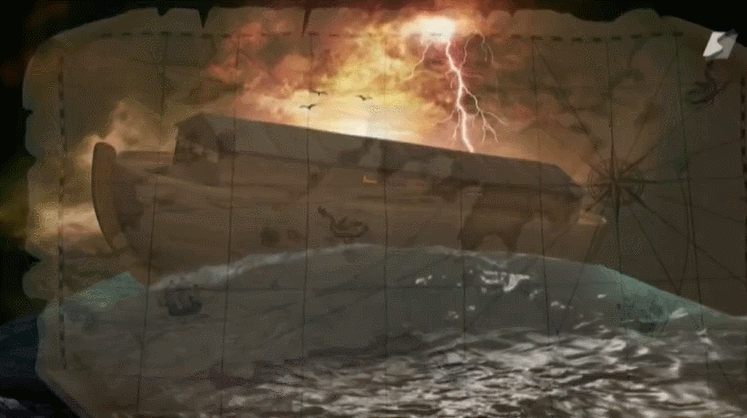 NEWS
YO-HEY & Tadasuke join GLG
During Kongoh vs The NOAH Junior Regulars at Great Voyage in Yokohama 2023 on the 19th March, Tadasuke inadvertently knocked down Shuji Kondo, which allowed Atsushi Kotoge to get the win over him (Tadasuke). The NOAH Juniors left the ring, which left Kondo and the others, Hajime Ohara and Hi69 advancing menacingly on Tadasuke. Kondo it is well known does not like him, Hi69 has a simmering jealousy, and Ohara will do whatever Kondo does. YO-HEY ran in to save Tadasuke, and just when it looked as if Tadasuke would be welcomed by the NOAH Junior Regulars, YO-HEY was seen whispering something to him, and the two took out Kotoge, Seiki Yoshioka and Alejandro. Backstage, while Kotoge et al wondered what had happened, YO-HEY said "No Comment". Fans were hopeful of a RATELS reunion (Daisuke Harada had been signing autographs), but YO-HEY and Tadasuke came out in the main event as members of GLG (Jake Lee's "Good Looking Guys" unit).
Saxon Huxley debuts in NOAH
The 203cm Saxon Huxley (which makes him taller than even Jake Lee at 192cm), made his NOAH debut at "Great Voyage in Yokohama". Very reminiscent of Bruiser Brody, his first match was fittingly a match teaming with Hideki Suzuki and against Yoshiki Inamura and Mohammed Yone. Huxley won the match and backstage said that he didn't come to Japan to look at the Cherry blossoms, he came here to fight!
The problem with Shuhei Taniguchi, Takashi Sugiura takes a hand
Shuhei Taniguchi emerged from his slumber and the monster reawakened against Takashi Sugiura in a match in Yokohama ("Great Voyage") where Taniguchi had one of the best matches of his in a long time. He won via repeated soccer ball kicks to the head, which made a nasty thudding sound. Backstage, Takashi Sugiura urged him to seize this chance, Taniguchi asked him for another match, but Sugi told him he had to seize the opportunity by himself. Later (and with Sugiura looking on, hands behind his back and standing in the background in teacher mode), Taniguchi challenged Daiki Inaba and Masa Kitamiya for the GHC Heavyweight Tag titles they had just retained against Kongoh. Masa Kitamiya grimly told Taniguchi that he would accept their challenge, but he would "teach him" when to "leave NOAH forever" and that there was no future for him. Title match will take place on April 16th in Sendai.
Jack Morris challenges for the GHC National
The Yokohama Budokan has always been good to Jack Morris, he made his NOAH debut there (which he won) and on the 19th, he defeated El Hijo Del Dr Wagner Jnr and therefore won the opportunity to challenge for the GHC National. Morris picked up the belt and silently held it over El Hijo Del Dr Wagner Jnr, who was lying spread out on the mat. Title match has been set for April 16th in Sendai.
SUWAMA, Kenoh, Soya & All Japan
Following Kenoh's labelling All Japan as a "pigsty" (I am trying to imagine how that would have gone down in the Baba era) and walking out of the press conference saying that the whole venue chosen for it was like an old fashioned mayoral meeting in Tokyo with the close press of bodies, Kenoh and Manabu Soya succeeded in winning the All Japan World Heavyweight titles on the 21st March. I have never seen Kenoh so happy on winning a title, the GHC has history, but not as long a history as All Japan, the promotion it flowed from and I think despite his disparaging, Kenoh was overcome to be holding the belts that the legends of All Japan once did. Suwama got in the ring after their victory to challenge for the titles on behalf of Voodoo Murders, Kenoh basically told him to beat it. He wanted nothing to do with him, he was insulted by his not turning up to Great Voyage in Yokohama, where Kenoh had prepared a special seat for him at ringside, and their next challenge (and probably any subsequent challenges) would take place in NOAH as he told everyone pointedly in the ring and then backstage, along with more jumping and cheering with Soya. No challengers have come forward yet, but Kenoh looks to be adding to his collection of belts as on the 1st April when he and Shuji Kondo will challenge DragonGate's Natural Vibez (Big Boss Shimizu and Kzy) for the Open the Twin Gate Championship. Media outlets are wondering whether Kenoh will once again attempt to unify the GHC and All Japan belts.
Related articles
Kenoh "All Japan, Aoyago disappointing". Aoyagi demands a double title match and orders Kongoh to win the GHC, World Tag Press Conference
Seriously? Managing Director Kohei Suwama sends a thank you letter to Kenoh, "If it's full, I'll give you a monetary reward"
Kenoh & Soya win the World Tag, notice of defense in NOAH, re-notification of "break" to Suwama
Kenoh's "pigsty" ruthlessly inflames Suwama, lambasts Triple Crown Champion Yuji Nagata!
No love lost, Masa Kitamiya & Kento Miyahara
Furious that Masa Kitamiya was ignoring his demands for a three man tag in All Japan and irritated even more over Kitamiya's not greeting him as his senior, Kento Miyahara appeared in NOAH to confront his unrepentant junior following Kitamiya & Inaba's successful tag defense against Kongoh. Miyahara, who danced his way to the ring, told an unimpressed "Mitsuhiro Kitamiya" that he was getting way ahead of himself (he said it was by one hundred years) calling himself "Masa" and that he had come to finally get an answer out of him about the match. Kitamiya told him that there was no benefit, but since Miyahara had come all the way down here just to shame his junior for not responding, then fine, he would fight him. There was no love lost in Ota Ward, at least not on Masa Kitamiya's part, and while Miyahara might have had a change of heart after the match, Kitamiya didn't. The match itself was won by Yoshiki Inamura (against whom Ryo Inoue in particular has sworn revenge and says he will win the All Japan tag league to do it) and was followed by Miyahara speaking on the microphone to Kitamiya. He told him that with the "Masa" name Kitamiya had no choice but to go to the top of NOAH and having seen for himself how he was now, he was no longer "Mitsuhiro Kitamiya", which was hard for him to say, and he could stop worrying about him. Kitamiya (who hates both of his older brothers/sibling students) told him that he wanted nothing more to do with him, he hated him then and he hated him now. Miyahara, however, seemed to think that they would meet in the ring again although Kitamiya made it very clear that it was unlikely.
Related articles
Kitamiya gets irritated with "Irresponsible comments", "Not thinking about unnecessary things". Kenoh once again declares "GHC World Tag Team". GHC tag signing ceremony.
"Pathetic", Miyahara asks Kitamiya to quickly determine the three wrestlers who will be on the NOAH side
NOAH's Kitamiya wins the match, an announcement of "Never getting involved", Miyahara cheers "Get to the top!"
STINGER war, outcast Eita
To the surprise of no one, Yoshinari Ogawa (and Eita) did not attend the match signing. Chris Ridgeway and HAYATA did, and while Ridgeway did most of the talking, HAYATA was vocal enough to state that losing the pre matches could be an Ogawa trick. He also likened him to an "Amanojaku" (天邪鬼, lit "Heavenly evil spirit") which is a demon in Japanese folklore, which urges people to wicked deeds by preying on their darkest desires. HAYATA'S description is apt, because the demon is tricky and never does what anyone expects as their nature is contrary. There was no way to try and outmaneuver such a demon with tricks, so HAYATA said there was no strategy other than to destroy him. In the title match, Ogawa stole the win and then appealed for peace between himself, HAYATA and Ridgeway. HAYATA shook hands, Ridgeway was a little apprehensive and when it came time to leave the ring, hung back without shaking hands, despite the fact that both Ogawa and HAYATA where urging him to come walk with them.
What about Eita?
Eita and Ogawa got into a shoving match when Ogawa shook hands with HAYATA, which ended with Ogawa slapping Eita, who thought that like his squabbles with NOSAWA, it would blow over in a matter of seconds. What he forgets is that Ogawa forgives when he wants.
It was hard not to feel sorry for Eita as he did look so alone when he left the ring, gathering up his belt sadly and slinking backstage with hunched shoulders and holding the side of his face. Like Eita said, STINGER are a notoriously silent group, two don't have social media, the third doesn't use his much, and it is only Eita who talks online. Eita's last post was sad, he said he still believed in Ogawa…after all, they were the GHC Junior tag champions. So far, no one has come to challenge for the belts.
Related articles
Yoshinari Ogawa declares dissolution of STINGER!? (Interview, Part 2)
"Stop waking up Ogawa", HAYATA declares a parting? GHC Junior tag signing ceremony
Lanzelot challenges AMAKUSA
Lanzelot challenged AMAKUSA for the GHC Junior title following his (Lanzelot's) win over him at the Yokohama Budokan. Title match will take place in Aomori on March 26th. This will be broadcast at a later date.
Joshi matches announced on a NOAH show
NOAH continue to test the water in putting on Joshi matches, this time outside of a special show (i.e. Great Muta and Keiji Mutoh's retirement) by putting on a women's match for the first time ever on an official NOAH show. Nothing as of yet has been announced regarding a women's division or a GHC Women's Championship, but it would not surprise me if an announcement was made on the 16th April following Maya Yukihi vs Sumire Natsu.
 Jake Lee wins the GHC Heavyweight title
Jake Lee defeated Kaito Kiyomiya following a brutal match where Kiyomiya was worn down but did not have the energy to keep wearing down Jake, which he almost succeeded in doing, at Great Voyage in Yokohama and became the 42nd GHC Heavyweight Champion. He was immediately challenged by Katsuhiko Nakajima, who told him that he would show him what the real NOAH is, and he used the phrase "I'm NOAH", which made fans wonder if there was a double meaning here as Nakajima started using this in response to Go Shiozaki's, "I am NOAH". Jake Lee, after looking stunned, commented that Nakajima was one of the wrestlers he had always wanted to fight. Title match has been set for the 16th April in Sendai.
Related articles
GHC Champion Kaito Kiyomiya dismisses the recommendation to retire, and will "turn everything upside down" in the match against Jake
"I think I will dominate" Jake Lee reveals his ambition in his first GHC challenge to Kaito Kiyomiya in an exclusive interview
Jake "Get the symbol of freedom", Kiyomiya smiles and says, "Spring in full bloom". GHC Heavyweight signing ceremony.
"Kiyomiya, take a rest!" The strongest black ship appears in the new era of NOAH! Getting to the bottom of Jake Lee's heart.
"There are still some diamonds in the rough that I am curious about", the new GHC champion Jake Lee expresses his beliefs to increase his power
EVENT RECAPS & POST MATCH INTERVIEWS
Post match interviews
Sunny Voyage 2023 (Tuesday March 14th)
Great Voyage in Yokohama 2023 (Sunday March 19th)
Event recaps
Great Voyage in Yokohama 2023 (Sunday, March 19th)
ELSEWHERE IN NOAH
– Naomichi Marufuji picked a few hairs off of Anthony Green's chest before chopping him
– Very sadly with the defection of YO-HEY and the retirement of Daisuke Harada, the NOAH Junior Space recorded its last session this past week.
– Naomichi Marufuji posted two short InstaLive videos of himself and a drunk Tadasuke. Who had a white towel over his head for some reason in the first, and then had the grin and the eyes half closed and half open in the second.
– A sports news outlet based in Nigeria, reported that Chris Ridgeway had passed away on March 30th 2021! I mean STINGER might be reclusive, and one fan drawn cartoon depicted HAYATA living inside of Yoshiki Inamura's tires as it was a dark place to hide, but come on! I doubt the 1,308 fans at the Yokohama Budokan were all having a mass hallucination.
– Eita has now become a freelancer. DragonGate said that with his activities in NOAH and Eita also wanting to expand, that this was the best and easiest option all round.
– Manabu Soya announced himself as the mystery wrestler who would enter Champions Carnival Block B
– Kenta Kobashi will be running Fortune Dream (8) again at Korakuen Hall on the 14th June.
– The Great Muta will be inducted into the WWE Hall of Fame, alongside Keiji Mutoh. Akitoshi Saito wondered whether Muta had a passport.
CURRENT CHAMPIONS
GHC Heavyweight Champion: Jake Lee
Challenger: Katsuhiko Nakajima, ABEMA presents GREEN JOURNEY 2023 in SENDAI (Xebio Arena Sendai, Sunday April 16th)
GHC Junior Champion: AMAKUSA
Challenger: Lanzelot, SUNNY VOYAGE 2023 (Aomori Mutsu Maeda Arena, Sunday March 26th)
GHC Heavyweight Tag Champions: Masa Kitamiya and Daiki Inaba
Challengers: Shuhei Taniguchi & Takashi Sugiura, ABEMA presents GREEN JOURNEY 2023 in SENDAI (Xebio Arena Sendai, Sunday April 16th)
GHC Junior Tag Champions: Yoshinari Ogawa & Eita
Challengers: None at the time of writing
GHC National Champion: El Hijo Del Dr Wagner Jnr
Challenger: Jack Morris, ABEMA presents GREEN JOURNEY 2023 in SENDAI (Xebio Arena Sendai, Sunday April 16th)
THIS WEEK IN NOAH
– Friday March 24th
SUNNY VOYAGE 2023
Akita Selion Plaza
Starts: 18:30 JST
Broadcast: TBA
– Saturday March 25th
SUNNY VOYAGE 2023
Iwate Morioka Gymnasium
Starts: 17:00
Broadcast: TBA
– Sunday March 26th
SUNNY VOYAGE 2023
Aomori Mutsu Maeda Arena
Starts: 15:00
Broadcast: TBA
– Monday March 27th
SUNNY VOYAGE 2023
Aomori Hachinohe Yutori 1st floor multi-purpose large hall
Starts: 18:30 JST
Broadcast: TBA
Birthdays
March 27th: Kenta Kobashi (56)
March 29th: Kai Fujimura (28)
NOAH FROM THE VAULT
"Donmai, Donmai" – Mitsuharu Misawa's diary
With thanks to: Flame286 & Metal NOAH
Picture credits: Weekly Pro (Kitamiya & Miyahara)
(NOAH) NOAH NEWSLETTER VOL.194 ~ 12TH MARCH 2023
Pre-matches, retirements and cross promotion challenges! NOAH keeps things interesting going into Spring!
NEWS
Daisuke Harada's retirement
Daisuke Harada wrestled his last match at Korakuen Hall on the 9th March, bringing a seventeen year career to a close. The match was only a minute, and Harada took no bumps and took no damage to his neck. The last move of his career was Misawa's Rolling Elbow, although he did set up The Katayama German Suplex. Fortunately, time ran out then and the referee looked as if he had to hold Harada back from continuing. His opponent, Atsushi Kotoge (who he calls his "eternal rival") had come to the ring highly emotional and had buried his face in the turnbuckle when Harada's music sounded, he was in tears again when Harada made his speech;
"Are you kidding me, aren't I the one who wants to cry the most? My pro wrestling life started with you, and I'm really happy that it ended with you. Because of you, I was able to come to NOAH and continue wrestling because you were here, and because of you I was able to wrestle for one last minute. I am really grateful to you. From the day I entered Osaka Pro Wrestling, I was cocky junior, but until today have been indebted to you. Thank you for your help today!" 
Kotoge left soon after, and Harada addressed the crowd thanking everyone and hoping that they would be happy with the match (the fans were just as emotional as Kotoge), he thanked NOAH, the medical team and everyone who came today. There was to be no ten count bell or ceremony (Harada finds them a little gloomy) but he wanted to end his career with a bang. Harada left the ring for the last time, raising the arm of the person he said had saved his life (NOAH's trainer, Nagahama) and shaking hands with the wrestlers at ringside, which included Hitoshi Kumano, before he disappeared one final time behind the curtains. In the lobby, Harada had been sent flowers from Osaka Pro, HUB, Zeus (they sent flowers in his colors of blue and white), Meiko Satomura, THE LEAVE, GLEAT, DDT, Satoshi Kojima – the list went on. Harada hasn't decided what he is going to do next, but he has vowed to support NOAH as a fan, and has referred to himself as becoming a "Wrestling Genie". However, he doesn't seem to be ready to leave NOAH behind just yet, as he still has one final NOAH Junior Space to do.
Related articles
"Don't end up like me" – Daisuke Harada, who has announced his retirement, thinks about the unexpected doctor stop without subjective symptoms, the retirement match is a one minute exhibition with a doctor present
"My past matches will be streamed. Please receive Daisuke Harada's pro wrestling! – free matches released on YouTube that Daisuke Harada has chosen himself
"What to do with Taniguchi?" Takashi Sugiura to "retrain" him
The question of "What to do with Taniguchi" is one that NOAH have wondered periodically over the years, and now the question has arisen again following his six man match when he teamed with Naomichi Marufuji and Masaaki Mochizuki against The Sugiura Army of Takashi Sugiura, Kazuyuki Fujita and Hideki Suzuki. Suzuki had said that he wanted to see Maybach Taniguchi, but instead they got apathetic Shuhei Taniguchi, who ended the match by getting choked out by Takashi Sugiura and the ref called for the bell. After the match Sugiura, stood over Taniguchi, and then left the ring. Marufuji and Mochizuki were a little kinder, Marufuji rolling him out, but they both exchanged knowing glances and Marufuji gave him a weary look as they walked to the back. Takashi Sugiura vented about Taniguchi's performance, and said he would "retrain him" in their singles match in Yokohama.
All Japan World Heavyweight Tag Challenge accepted
After winning the first pre match against the GHC Heavyweight Tag Champions, Masa Kitamiya and Daiki Inaba, Kenoh and Manabu Soya where confronted in the ring by the All Japan World Heavyweight Tag Champions, Yuma Aoyagi and Naoki Nomura, who (throwing off Managing Director SUWAMA's threat) accepted the challenge of Kongoh for the belts.  Kenoh said that when Kongoh win them, having already won the GHC Heavyweight Tag Titles, they would unify them into what they had named "GHC World Tag". Title match will take place on the 21st March at All Japan's show at the Ota Ward General Gymnasium.
STINGER all out war; Eita bloodied, Ogawa taps
Following the emotion of Harada's retirement and the frustration of Taniguchi's performance, STINGER went to war. Eita faced off in a singles match against HAYATA, and Chris Ridgeway and Yoshinari Ogawa fought in the match after. Eita had threatened HAYATA that he would make him feel the same pain he caused him the night he bloodied him up and took the belt back at NOAH Junior Night at Ryogoku Kokukigan, but in the event of things, HAYATA jumped him, bust him open by using the belt on him and then attacked him savagely afterwards. The ref was shoved down by HAYATA three times, and on the fourth shove away, he stopped the match. HAYATA gave Eita the 403 Impact on the belt, and shoved his boot into his face as he held the championship up. Backstage, HAYATA (who ironically was the only person out of STINGER, ex STINGER or whatever the tag with Eita is called), said that he had no intention of teaming with Eita, and that in Yokohama, Ogawa will come to his senses. Eita later posted on Twitter a picture of HAYATA standing over him and asking whether HAYATA was proud of himself (I would imagine he was) and saying that if he thinks that Ogawa is going to "come to his senses", then that's what HAYATA needs to do, so "get real".
Ogawa and Ridgeway had a match that Ogawa had both predicted would be different from HAYATA vs Eita (he doesn't give Eita much credit in using his brain, while he did admit he has to work hard when it's Ridgeway) and would be "technique vs technician". Ridgeway called it "master vs pupil" and demonstrated that Ogawa's teaching had taught him not only how to attack, but also how to deceive and like a latter day Charlemagne, how to make everything around you into your army. Ridgeway won the match by doing something that very few people have done; he made Ogawa tap. The war between STINGER has just gone up another notch.
Related articles
"Let me be clear" – crowned tag with Eita, Yoshinari Ogawa breaks the silence on the HAYATA & Ridgeway interception (part 1)
Kaito Kiyomiya loses the first pre-match against Jake Lee
Kaito Kiyomiya's woes continued when he lost the first pre match to Jake Lee. However, that being said, Kiyomiya was not the person pinned, it was Atsushi Kotoge. Jake Lee had been making comments about Kiyomiya's somewhat worried demeanor ever since he came to NOAH, back then it was he looked so glum he would probably scare little children, and now it had developed into making exaggerated smiles on his face using two fingers to prop up his mouth (in the manner of "turn that frown, upside down") and then motioning at Kiyomiya to do this. Kiyomiya wore a faint smile, but Jake even took it one step further, and rearranged Kiyomiya's lips and cheeks into a grin when he did a rope break. After the match, Jake took the mic and told Kiyomiya that "Kiyomiya, for you, that (GHC Heavyweight) is a bit of a burden I guess. Boo, applause, whatever. Come and see the 19th March, I'll change NOAH".
AMAKUSA retains
AMAKUSA retained the GHC Junior Heavyweight title against Hi69. Hi69 let loose in the match, and he looked as if he was wild eyed and drunk on revenge. Fans said that this was one of the best matches that they had seen out of him for a while, although he does tend to be very good in singles matches, especially title ones with a backstory as in depth as the one against AMAKUSA. No challenger has come forward yet, but AMAKUSA has promised that he will "guide this junior treasure to the heavens"
EVENT RECAPS & POST MATCH INTERVIEWS
Star Navigation 2023 (Thursday March 9th, Korakuen Hall)
Post match interviews (Thursday March 9th, Korakuen Hall)
ELSEWHERE IN NOAH
– Naomichi Marufuji had a Twitter conversation with Satoshi Kojima about a lost phone. He said he had lost his phone once and "everyone was searching for it". From Kojima's reaction that suggested that he was there and remembered this, I wonder if "everyone" was the roster at one point.
– Katsuhiko Nakajima held his 35th birthday fan event, "Team Katsu" on the 12th March. The event included photos of Nakajima in his two most favorite ring-wear (his current red one and his wolf skin), homemade Chanko, autographs, a chat with Nakajima and fans could even wear one of the costumes if they won a competition. A lot of reviews contained the phrases "when I came around" or "when I regained consciousness", which refer to Nakajima's presence.
– Keiji Mutoh took part in Japan's version of "Are you smarter than a 5th grader?" It turned out that he wasn't and went home without the money he hoped to use for his retirement. He says that next time he goes on the show, he will bring Riki Choshu.
– Lanzelot, Super Crazy's nephew, made his NOAH debut on the 9th March at Korakuen Hall.
– Kenoh said he doesn't remember the name of Naoki Nomura, as his presence was insignificant.
– Tadasuke wrist flicked Kinya Okada away when he got into the ring. Not that Okada was in his way or had any intention of being in the Kongoh pose.
CURRENT CHAMPIONS
GHC Heavyweight Champion: Kaito Kiyomiya


Challenger: Jake Lee, 

Great Voyage in Yokohama, Yokohama Budokan, 19th March

GHC Junior Champion: AMAKUSA


Challenger: None at the time of writing

GHC Heavyweight Tag Champions: Masa Kitamiya and Daiki Inaba


Challengers: Kongoh (Kenoh and Manabu Soya), 

Great Voyage in Yokohama, Yokohama Budokan, 19th March

GHC Junior Tag Champions: Yoshinari Ogawa & Eita


Challengers: HAYATA & Chris Ridgeway, 

Great Voyage in Yokohama, Yokohama Budokan, 19th March

GHC National Champion: El Hijo Del Dr Wagner Jnr


Challenger: None at the time of writing
THIS WEEK IN NOAH
SUNNY VOYAGE 2023
Date: Tuesday, March 14th
Venue: Yokohama Radiant Hall
Start time: 18:00 JST
Broadcast: WrestleUniverse (you must be a subscriber to view)
Yoshiki Inamura will be having the singles match against Kento Miyahara on this day at Shinjuku Face. The All Japan event starts half an hour after NOAH's does, and while Masa Kitamiya is on the card he is in the second match, so I guess there is plenty of time for him to get to Shinjuku.
ARTICLES
Kenoh advises GHC champion Kaito Kiyomiya to retire, "shocked" by "forbidden words" after the battle with Okada
Fan event recap – Kenoh gives a talk in Hachinohe
NOAH FROM THE VAULT
"Donmai, Donmai" – Mitsuharu Misawa's diary