The Case for Finn Balor at Money in the Bank 2018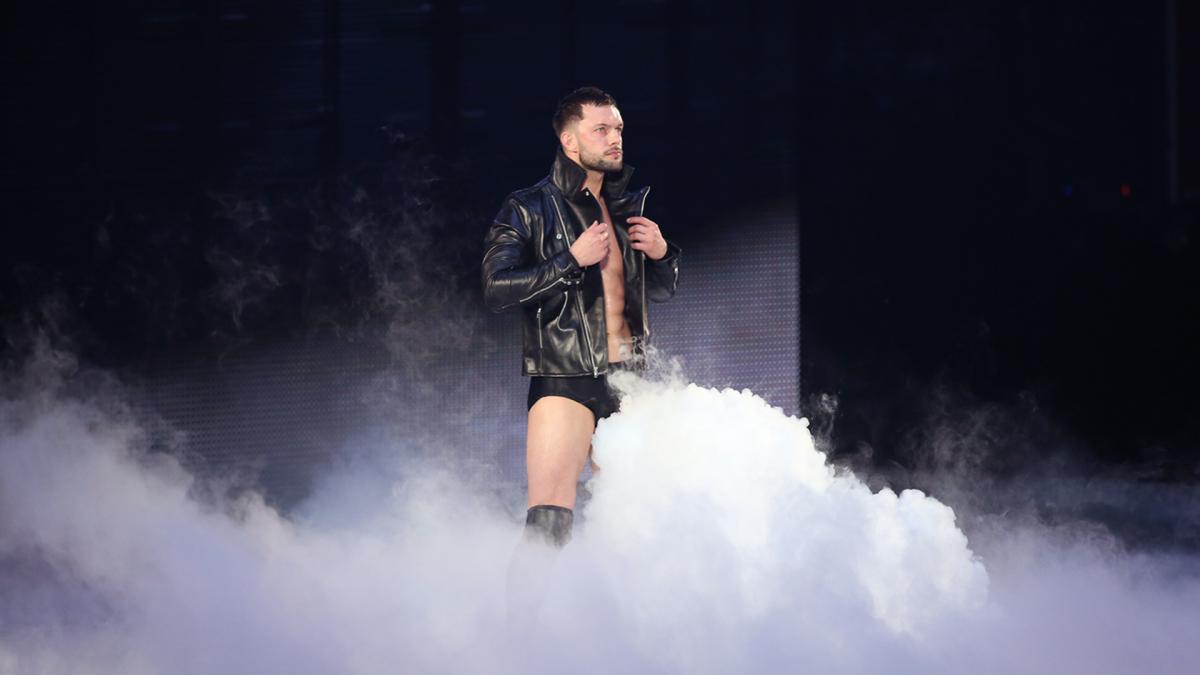 This week's episode of Raw aside, the momentum continues to climb for Finn Balor with each passing week.  Given his history and illustrious career, Balor is known to steal the show and not think twice about it.  His recent performances on Raw is example that he has so much more to offer; those performances continue to remind fans of why Balor is one of the best talents in WWE today.
The ability to put on an incredible match and capture the attention of fans is something that he could do in his sleep, however it's a huge advantage for him in today's WWE (apart from unfavorable WWE booking).  It was clear that two years ago, WWE had big plans for the former New Japan star.  Crowning Balor the first Universal Champion was a big moment that was ultimately dampened by an ill-timed shoulder injury.  Had Balor not gotten injured, it is certain that things would be completely different.
That is the underlying factor going into Money in the Bank – Balor technically never received a rematch for the Championship.  He has been unsuccessful in challenging for the Championship since his return over a year ago.  With Money in the Bank, Balor could use it to take back what was never lost.  Winning the briefcase to Balor is like him taking matters into his own hands en route to getting some gold around his waist.  The history of Money in the Bank has long been the stepping stone en route to moment makers and defining WWE careers.  However, it has also landed in hands of the bad guys that continued to cash in the contract at the worse time for the current Champion.  The ratio of successful cash-ins is high, even if it comes with controversy.
I was listening to GoodMicWork Commentaries, where Greg Morgan posed the idea of a face possibly holding the briefcase.  He mentioned that as long as it was entertaining, it could work to their advantage.  And I believe that if done right, a face briefcase holder could very well be a positive and refreshing change.  But where does that leave Balor if he were to win?  Brock Lesnar is never around for Balor to cash in on him, but the possibility is there for him to jump ship to Smackdown and cash in on AJ Styles or even Shinsuke Nakamura.  I am all over that if the scenario could come to fruition.  Going back to my point, Balor is currently a face – with the character of Balor, his plans for the briefcase shouldn't follow the same path as previous face briefcase holders.
Given Balor's unsuccessful route to regain the Universal Championship, gaining the briefcase is equivalent to him taking matters into his own hands.  He has proven time and time again that he's back on track despite the shortcomings.  Money in the Bank could very well be his greatest advantage; Balor could certainly bide his time just like others have done in the past.  Which this leads me to another idea.
Say if Balor won the briefcase, but he stays on Raw anyway.  Does cashing in on Lesnar seem believable?  It is indeed a David vs. Goliath scenario thinking about it.  However, a face cash in on a unsuspecting Lesnar would be a massive undertaking.  Lesnar is nearly untouchable – how could it even work out?  Having someone such as Balor carry out a throwback scenario a'la Hulk Hogan at WrestleMania IX could surely be a sight to witness.  Would a Coup De Gras on an incapacitated Lesnar even get the job done?  The more I think about it, it just seems so impossible.  There are more questions than answers.  But wouldn't it make for an excellent pro wrestling story?
Money in the Bank is all about taking advantage of the opportunity to win the big Championship.  With Lesnar's dominance on Raw, seeing a face like Balor work the briefcase scenario to his advantage could certainly be a satisfying climax.  It would be a huge upset in addition to a big moment maker.  If the story could be told right, then nothing is impossible when it comes to Money in the Bank.  It's about making all the details count to get it over.  Speaking of that, imagine how OVER Balor would be after the fact.  A little food for thought for you en route to Chicago.