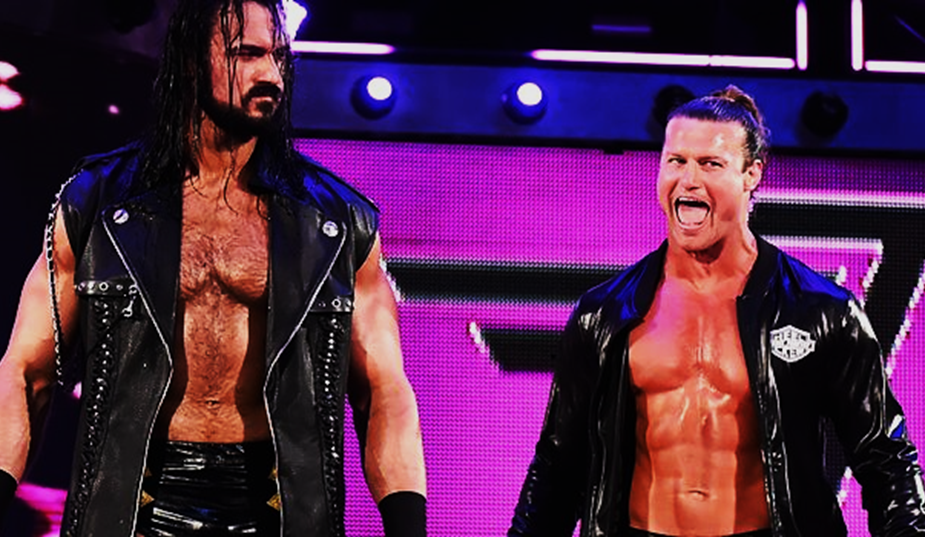 Drew McIntyre and Dolph Ziggler.
Make no mistake, these two are "Seth Rollins" hot right now and I think the momentum should keep on pushing forward. Since their debut on April 16, when they ambushed Titus Worldwide, I have hoped to continue to see them progress and the WWE hasn't disappointed. They beat Titus Worldwide, in a match this time, the following week and we got to see that the in-ring chemistry was there with Dolph Ziggler and Drew McIntyre. Most notably being, the nicely executed, "Zig-Zag Claymore", which they're using as their finish. They would go to beat  the teams of Heath Slater and Rhyno one week and Finn and Stroman on the following weeks Raw. "The Show", as they have referred to themselves, seem to have a rise towards the Tag Team Titles. A feud with "Broken" Matt Hardy and "The Deleter of Worlds" Bray Wyatt.
The thing that really stands out about these two, besides their amazing in-ring work, are the shoot promos they are doing. The first one where McIntyre shoots about the "complacent" SuperStars in the locker room and Ziggler goes on to finish with "we didn't come to Raw to steal the show, nah, we just came to take it". Their in-ring promo on April 23 where McIntyre called the locker room "soft" and Dolph finished by saying "This is The Show". Great promo work, I thought, and a great way to develop heat for the pair.The WWE seems to be using a angle of frustration with the company and its stars. This is something that I think must continue because it has worked before and had success. I remember another angle that worked and started from frustration. The New World Order. Imagine Dolph and Drew running a story line where they target the guys getting the push from "the office" and try to disrupt those "pushes". It would be more "reality" based TV like we've seen in ,what I think was wrestling's greatest time, The Attitude Era. Enter McIntyre's "wake up call and reality check" in-ring promo from April 23.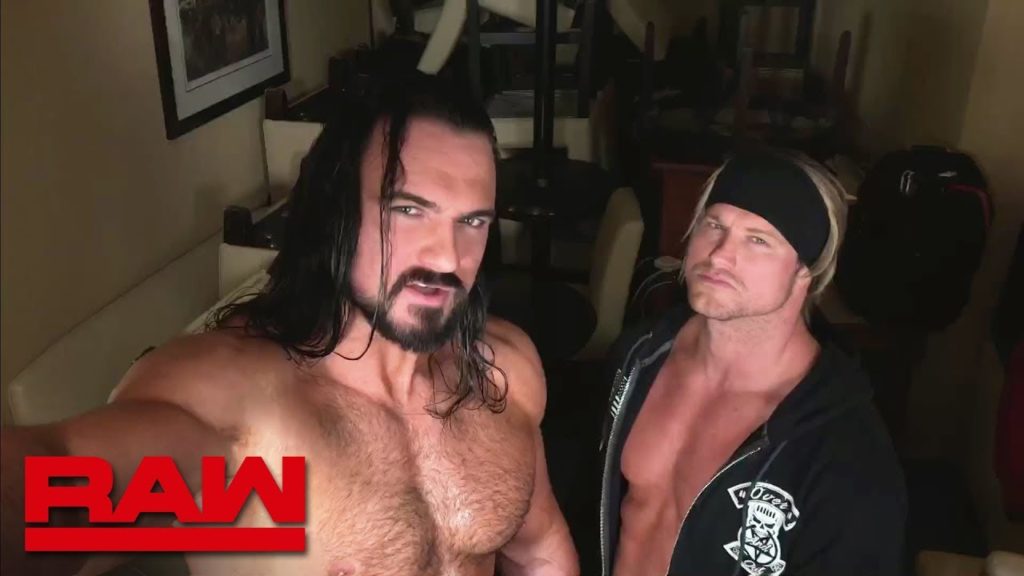 The big payoff here could culminate by them slowly building a faction and having it be ready for a Survivor Series duel with whatever faction the "company", obviously headed by Mrs. McMahon, used to counter the rebellious Show. The disgruntled Baron Corbin would make a great addition to the team and recently losing his Money in the Bank qualifier would be a good way for him to show displeasure with the establishment. "Rowdy" Ronda perhaps. But the thing that would really set this thing on fire would be when The Show comes up short for the Survivor Series showdown, be it from injury or whatever. Imagine, one member of The Show left being pummeled and out numbered and Roman Reigns enters the arena for what would be an amazing heel turn. I know its been done but that doesn't mean it couldn't work.I think this could put the Big Dog back in the good graces of some of the fans. This is long term thinking but could you even fathom how much this would shake up the WWE Universe. I don't think it will take that long for Reigns to go the heel route though. His recent attacks on Jinder Mahal have me feeling it could happen soon. Faces don't usually attack "injured" guys backstage or spear them through the wall.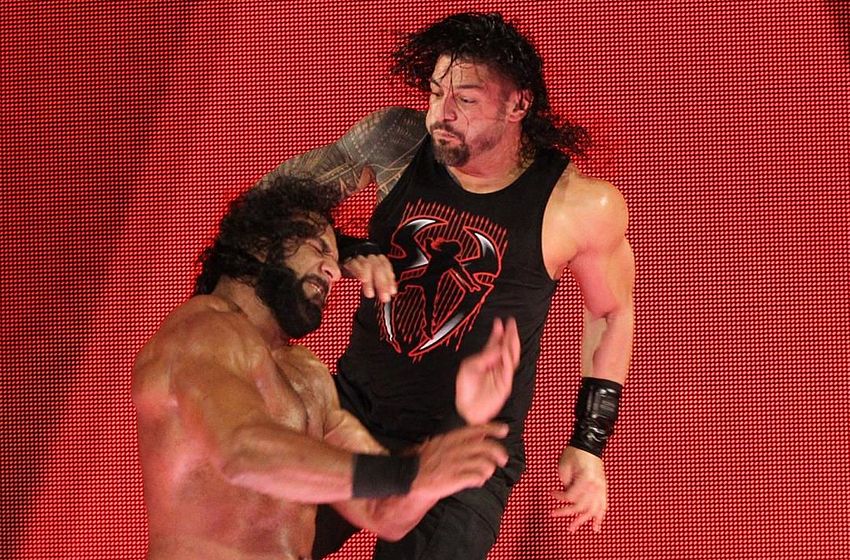 I know the Roman Reigns heel angle most likely is a long-shot but I feel the WWE is missing out on something with this one if they don't. As far as Ziggler and McIntyre go, they both have the capability to lead a card and steal a show. Their credentials speak for themselves. McIntyre thrived on the smaller stage holding both the TNA World Heavyweight Championship and Impact Grand Championship, among many other independent championships. He's a 6'5 beast with great in-ring skills and a presence on the mic. Ziggler has had an impressive run donning the WWE World Heavyweight Championship strap twice, the Intercontinental Championship five times and United States Championship twice. Not to mention he is a Survivor Series sole survivor twice over. Insert above plot here.