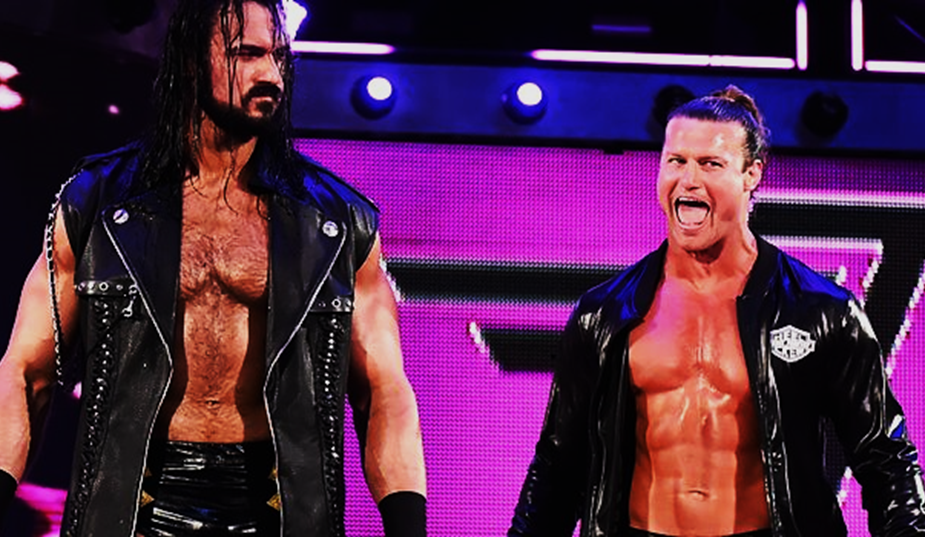 Drew McIntyre and Dolph Ziggler.
Make no mistake, these two are "Seth Rollins" hot right now and I think the momentum should keep on pushing forward. Since their debut on April 16, when they ambushed Titus Worldwide, I have hoped to continue to see them progress and the WWE hasn't disappointed. They beat Titus Worldwide, in a match this time, the following week and we got to see that the in-ring chemistry was there with Dolph Ziggler and Drew McIntyre. Most notably being, the nicely executed, "Zig-Zag Claymore", which they're using as their finish. They would go to beat  the teams of Heath Slater and Rhyno one week and Finn and Stroman on the following weeks Raw. "The Show", as they have referred to themselves, seem to have a rise towards the Tag Team Titles. A feud with "Broken" Matt Hardy and "The Deleter of Worlds" Bray Wyatt.
The thing that really stands out about these two, besides their amazing in-ring work, are the shoot promos they are doing. The first one where McIntyre shoots about the "complacent" SuperStars in the locker room and Ziggler goes on to finish with "we didn't come to Raw to steal the show, nah, we just came to take it". Their in-ring promo on April 23 where McIntyre called the locker room "soft" and Dolph finished by saying "This is The Show". Great promo work, I thought, and a great way to develop heat for the pair.The WWE seems to be using a angle of frustration with the company and its stars. This is something that I think must continue because it has worked before and had success. I remember another angle that worked and started from frustration. The New World Order. Imagine Dolph and Drew running a story line where they target the guys getting the push from "the office" and try to disrupt those "pushes". It would be more "reality" based TV like we've seen in ,what I think was wrestling's greatest time, The Attitude Era. Enter McIntyre's "wake up call and reality check" in-ring promo from April 23.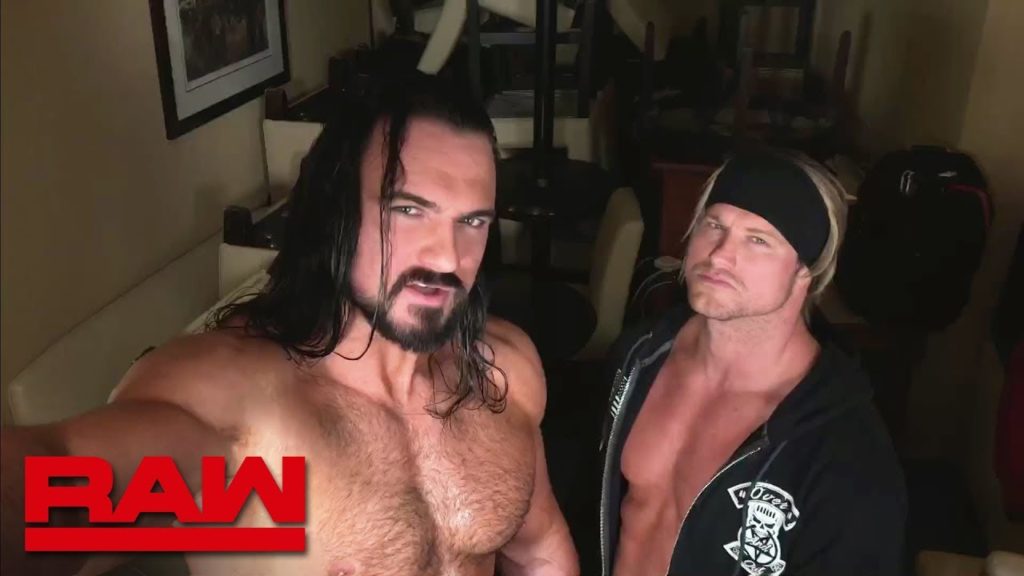 The big payoff here could culminate by them slowly building a faction and having it be ready for a Survivor Series duel with whatever faction the "company", obviously headed by Mrs. McMahon, used to counter the rebellious Show. The disgruntled Baron Corbin would make a great addition to the team and recently losing his Money in the Bank qualifier would be a good way for him to show displeasure with the establishment. "Rowdy" Ronda perhaps. But the thing that would really set this thing on fire would be when The Show comes up short for the Survivor Series showdown, be it from injury or whatever. Imagine, one member of The Show left being pummeled and out numbered and Roman Reigns enters the arena for what would be an amazing heel turn. I know its been done but that doesn't mean it couldn't work.I think this could put the Big Dog back in the good graces of some of the fans. This is long term thinking but could you even fathom how much this would shake up the WWE Universe. I don't think it will take that long for Reigns to go the heel route though. His recent attacks on Jinder Mahal have me feeling it could happen soon. Faces don't usually attack "injured" guys backstage or spear them through the wall.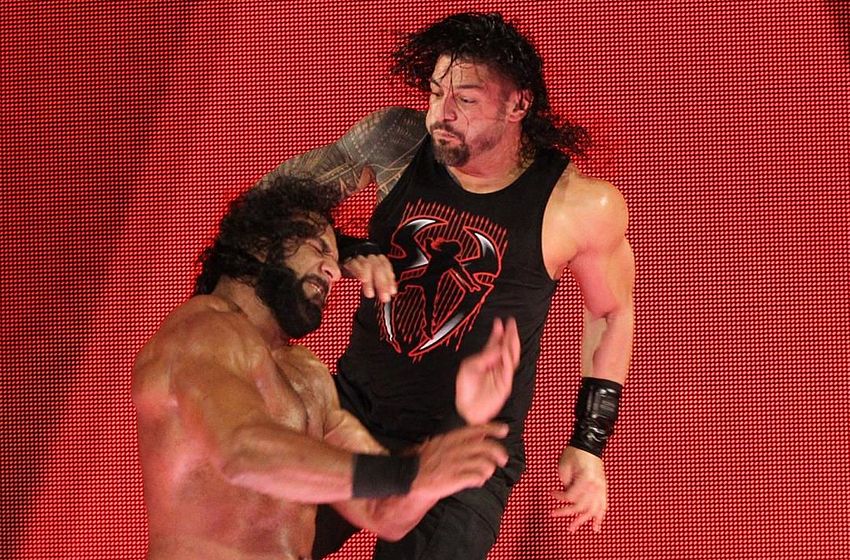 I know the Roman Reigns heel angle most likely is a long-shot but I feel the WWE is missing out on something with this one if they don't. As far as Ziggler and McIntyre go, they both have the capability to lead a card and steal a show. Their credentials speak for themselves. McIntyre thrived on the smaller stage holding both the TNA World Heavyweight Championship and Impact Grand Championship, among many other independent championships. He's a 6'5 beast with great in-ring skills and a presence on the mic. Ziggler has had an impressive run donning the WWE World Heavyweight Championship strap twice, the Intercontinental Championship five times and United States Championship twice. Not to mention he is a Survivor Series sole survivor twice over. Insert above plot here.
The Good, Bad and Ugly: WWE Raw (12/10/18)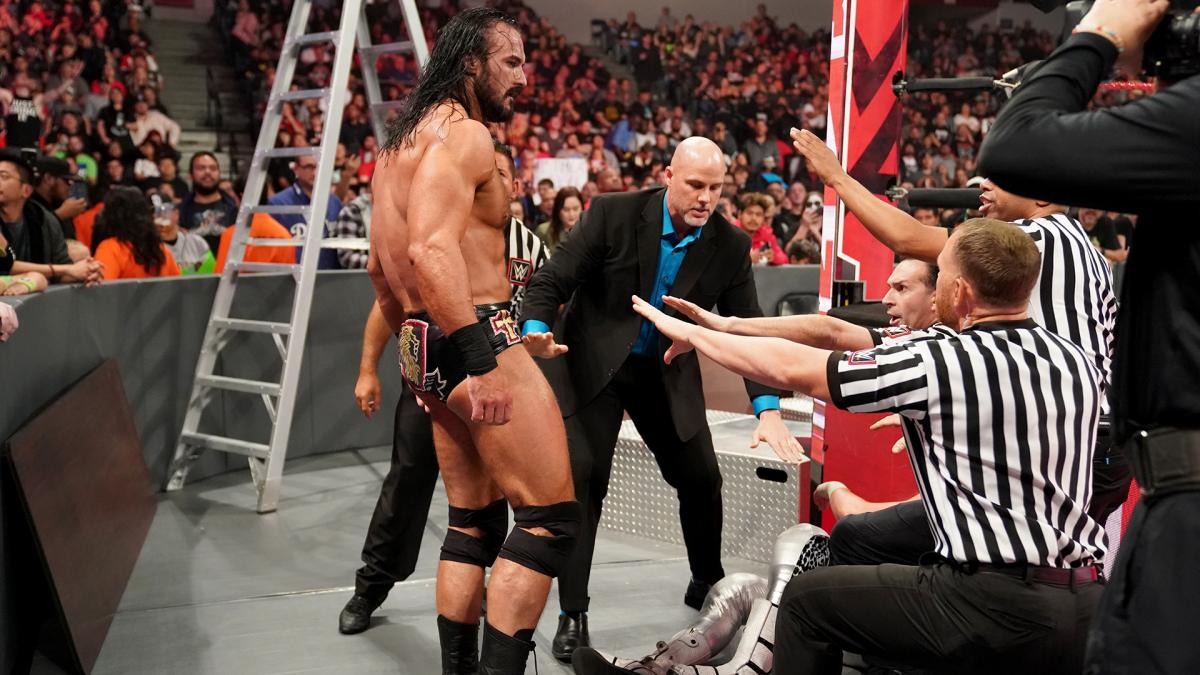 After a somewhat better show than usual last week, we have TLC coming up making this a sendoff show for the Pay Per View.  We will solidify story-lines, and possibly add some unexpected drama.  With TLC looking like a decent card on paper, can Raw do its job tonight? 
THE GOOD
WWE Raw Tag Team Championship Match (3 vs. 2) AOP w/ Drake Maverick (c) vs. Bobby Roode and Chad Gable
Bobby Roode is an incredible talent who could easily be carrying WWE on either brand. He is Champion caliber. Starting off strong, AOP looked good in there. Gable did his thing, and showed some decent work. AOP after isolating the smaller Gable broke him down, and kept him away from Roode. Once free, Roode came in hot and tore the house down, beating down AOP until they were legit destroyed. However it was short lived as AOP crushed both Roode and Gable down to nothing. Just when it seemed lost, Drake Maverick got the tag and before he could finish off Roode got pinned for the 1-2-3. New Champions! Roode and Gable! It was "Glorious." Great move WWE!
Drew McIntyre vs. Dolph Ziggler
This is a great feud, with impeccable talent and potential all around. This is the type of match that can possibly turn things around for Raw. Drew McIntyre is of a bigger, better, class than most of the pack. He is refined and is growing into his role better every week. Although the promo in the beginning was unnecessary, McIntyre did well on the mic and got the crowd hot. McIntyre beat down on Ziggler,replaying their roles from last week, as big guy vs little guy. Drew McIntyre showed tremendous power, and looked sharp. Ziggler sells so well, and always looks good at what he does, putting over others. That high spot was brutal, and Ziggler landed horribly wrong but continued. After a close count out, both men were down. Ziggler looking for a super-kick but went down before connecting. McIntyre literally abused Ziggler but got hit with a "Zig-Zag" for a close 2 count. Ziggler went for a decisive "super-kick" again but got destroyed by a "Claymore Kick." Drew McIntyre Wins! This was a Good Match again, showcasing some of the best on the Raw Brand. After the match McIntyre continued to destroy Ziggler, showing he has no remorse and previewing what may come to Finn Balor at TLC.
Elias vs. Lio Rush (w/ Bobby Lashley)
Babyface Elias is a Good Elias. Same exact character just now on the side of the fans. He has gotten better every week, gaining momentum just by doing his thing. That is a beautiful thing in wrestling. Elias is a star. Lio Rush from his time on 205 Live can definitely go. He is a tremendous talent. This match really had a lot of potential going into it. Heath Slater made his Referee Debut. Elias showcased his power throwing the much smaller Rush all around the ring. Lio Rush took one of the best corner bumps I have ever seen. It was completely unique. Of course Lashley and Elias got into it giving Rush an edge. Elias hit a"Last Ride Sitdown Powerbomb" until Lashley interfered for an obvious DQ. Heath Slater did not ring the bell allowing the interference. Lashley crushed a guitar over Elias. Slater still didn't ring the bell. Lio Rush Wins! Decent match overall and Heath Slater allowing the craziness was unexpected. A Good unexpected twist.
TLC Intercontinental Championship Match: Seth Rollins (c) vs.  GM-Elect Baron Corbin w/ Referee Heath Slater
This match is out of the ordinary especially with the Heath Slater story-line playing out. It really shows some guts before a PPV to have a match like this. So many X-Factor's; Ambrose, Slater, and others that could come out and assist Corbin to win the title. A TLC Match for the IC Title as the Main Event is huge. Rollins came out on the offensive. The action looked Good. Rollins really can go, and puts it all out there. Corbin is tough to watch sometimes, but has his moments. Corbin bossing around Slater got old very quickly, and sometimes cheapened an otherwise decent match. Corbin really stiffed Rollins especially with the chair shots. Rollins really took an ass-kicking. Corbin pushed the limit the whole match. Even with his horrible gear and overrated appeal, he showed up tonight and put out some good work. Corbin hit a perfect "Deep Six" after a commercial break that looked solid. Even after Rollins got some offense he was greeted with a choke-slam through a table by Corbin after a failed 3rd Suicide Dive. Rollins came back swinging hitting Slater with a chair. Rollins hit a sick frog splash through a table to the outside. Rollins had the victory until Slater knocked down Rollins on the ladder. Corbin climbed the ladder with Slater's help but Rollins got revenge power-bombing Corbin through a table, super-kicking Slater, hitting a "Curb Stomp" on Corbin and climbing the ladder for the victory. Rollins "Burned it Down" and if the TLC Match is anything like this will be on fire.
THE BAD
Opening Segment w/ Seth Rollins
Seth Rollins looking to "Burn It Down" at TLC this Sunday opened the show with some cheap pop. Unexpectedly,Rollins poked at Baron Corbin who no doubt obliged. Rollins planned on burying Raw's mistakes and telling Corbin where he is lacking at his job. Rollins made it about protecting his brand "Monday Night Rollins" with the crowd expressing their gratitude with "Corbin Sucks," and he does. So did this segment. The crowd loved it but I believe this was horrible. The blatant "shooting" was so obvious. It was almost like Rollins was just reading "mean tweets" to the crowd. It was a bold move, but cheap. No you are not CM Punk, and no this isn't working. Please just wrestle, that is what you do best. Until then, this is just Bad. This set up a TLC Match with Rollins vs. Corbin later in the show surprisingly for the Intercontinental Championship saving it from the Ugly treatment.
Bayley (w/ Sasha Banks) vs. Alicia Fox (w/ the Singh Brothers and Jinder Mahal)
More Bayley almost always should be a Good thing, however overall this wasn't a Good match. Alicia Fox is extremely awkward, and oversells like crazy. Of course there was some very predictable outside interference from Mahal and company leading to Apollo Crews running down for the save. Sasha Banks and Crews took care of the heels leading to a "Bayley to Belly" on Fox. Bayley Wins a Bad Match! Once Bayley and the Boss get into this Tag Team Gimmick more, we will have some Good things to watch. Recycling Fox every week is not the right move and hurts an otherwise decent match.
Dean Ambrose Backstage Promo
The new Dean Ambrose is Good, but that promo was out of place and completely weird. It would have had a lot more impact if he would have just done a run in during the TLC IC Title Match later in the night. Instead we had a typical promo that accomplished nothing. It's Bad because of the wasted potential and shear overkill. Dean Ambrose is amazing,but this was Bad.
Alexa Bliss' Promo w/ Nia Jax and Raw Women's Champion Ronda Rousey
Tamina Snuka can ruin anything, luckily this had failure written all over it well in advance. Tamina has the charisma of a flagpole, and Nia Jax is unforgivably bad on the mic. Rousey came marching down with her angry face of course. Outnumbered, Ember Moon runs down before anything went down. This was such crap, however it was effective setting up a match that hasno potential to be Good. Ember Moon vs the Heat Killer, Tamina.
Ember Moon vs. Tamina Snuka
Ember Moon is a fantastic talent and a treat to watch. Unfortunately Tamina just shouldn't be in there. She is the worst talent in WWE, and drags down the people around her. It'stoo Bad that Ember Moon isn't working someone that can showcase her great skill and hunger. This match was Bad in all possible ways, which literally pushed this show over the edge from bearable, too,hard to watch. After Rousey took care of Nia Jax outside, Ember hits the "Eclipse"for the victory. Ember Moon's performance was stellar as always, however this just wasn't a Good match. It left the room with a "who cares" feeling. What Ember provided though was Bad but not Ugly. Although this may have been the best Tamina has ever done, the match just wasn't Good.
THE UGLY
Natalya Promo
This was a horrendous promo. Natalya is cringe worthy on the mic. She really lays on the "Hart Cheap Pop" every chance she gets. Her Dad was incredible,her Uncles incredible, her not so much. This was a crap promo, and a total waste of time. A match dedication? That is where we are at? I cannot bury this enough, but looks like Natalya did all the burying it needed. On the bright side, more Ruby Riott and The Riott Squad is an awesome thing. We have some great talent there. The match on Sunday at TLC should be a Good one, but until then, it is really Ugly to watch, or should I say,listen too.
FINAL TALLY
Good:  4
Bad:  6
Ugly:  1
Overall: Bad
The tally doesn't lie, and neither do I.  We had a Bad show even with the strong ending. Unlike last week, where the promos carried the weight, it was the action that carried the bulk of the Good this time around.  However, we had a lot of not so Good moments.  The Women's Division unfortunately didn't deliver their usual save this week.  Tamina and Natayla were the main culprits of this Bad night.  We had a few decent spots in the ring tonight though.  Far from a total loss.  Hopefully we will have a Good SmackDown to take the Bad taste out of our mouths before a stacked TLC on Sunday.   
Let us know what you think on social media @theCHAIRSHOTcom and always remember to use the hashtag #UseYourHead!
Top 5 Matches: November Vote & Second Chance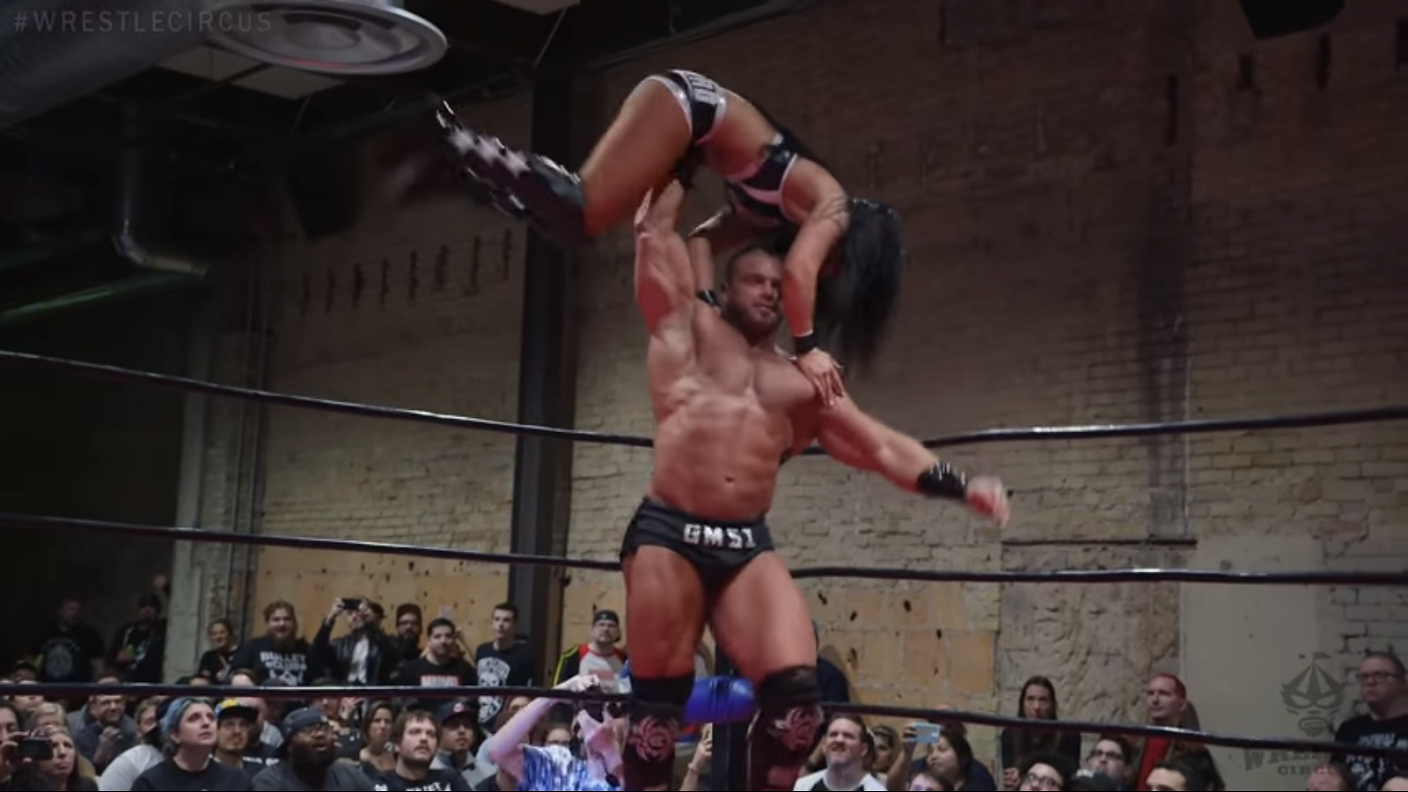 With the November match pool being finalized, let's see what we  have for November and the Second Chance throughout the year.
So without further ado, let's get to the list of matches that are eligible for November.
SmackDown WWE Championship Match: AJ Styles (c) vs Daniel Bryan
NOAH Global League: Naomichi Marufuji vs Kenoh
NXT Takeover WarGames II NXT Championship: Tommaso Ciampa (c) vs Velveteen Dream
NXT UK: Toni Storm vs Jinny
NXT UK UK Championship: Pete Dunne (c) vs Jordan Devlin
Out of this crop of matches for November, I have to say, Velveteen Dream vs Tommaso Ciampa , was hands down my favorite of November.
Now with that out of the way, let's go over the second chance matches. I picked a few personally that I felt deserved another shot, as well as asking a few Chairshot personalities.
Our resident Joshi and Japanese coverage expert Mathew Sarpraicone's Choice:
4.19.2018 Sendai Girls :  Meiko Satomura vs Io Shirai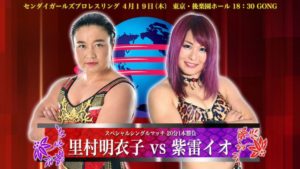 This is definitely a big match as both Io and Meiko have only fought three times in their career, and this one will be their fourth encounter together so you know this match is gonna be special. I know I praise Io in my Stardom coverage for how good she is, but Meiko is currently my favorite female wrestler right now, the woman is fantastic in the ring, the co-founder of Sendai Girls, and has had an amazing career next to Manami Toyota, who is arguably the greatest female wrestler of not only Japan, but of all time. This is definitely gonna be a huge place and no better place to do it than the legendary Korakuen Hall, so let's see how this encounter goes.
I think this might be my favorite female match of 2018 so far and it's not just because these are two of my favorite women in the ring, but because the chemistry and story they can tell in the ring. This is probably just me, but Io really fits well in the Sendai Girls roster if she ever decides to wrestle more shows for them instead of Stardom and it would be a nice change of pace for her career since she has done everything in Stardom, but I'm sure she'll go when she's ready. Meiko also moves like she hasn't aged a bit and shows how good she is in the ring, and when you get these two females in the ring, you just get magic. There was never a dull moment throughout the match as you feel like you get something special in the match in just about every minutes and it keeps picking up as time goes on. Io would go for her Moonsault Press, but Meiko would kick her down and hit her Death Valley Bomb, but Io would kick out of it. Meiko would then go for her Scorpio Rising which is a beautiful Shining Wizard Axe-Kick and soon as she nails it, the bell would ring meaning that the match is a draw due to the twenty minute time limit and the crowd would give them a standing ovation. They would show each other respect after the match and it's well deserved.
Winner: Time Limit Draw
Rating: **** 1/2
My first addition to the second chance list (I do these weekly, excuse me, I gave myself 2): 
10.21.2018 AJPW Raising an Army Memorial Series Triple Crown Championship Match: Zeus (c) vs Kento Miyahara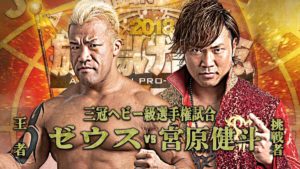 It is now time for our main event of the show as Zeus is set for his second Triple Crown Championship defense against the ace of the company and winner of the Oudou Tournament, Kento Miyahara. The last time these two fought one on one, Kento was the champion and Zeus would beat him to finally win his first Triple Crown Championship. Zeus only had one defense in his name when he defeated Shuji Ishikawa and I was hoping he could have a couple more defenses under his belt before the two would cross paths again, but now it looks like it's the time for them to fight. The outcome of this match is pretty crucial since it'll decide the direction of the company going forward and how things would be booked for the upcoming months. Can Zeus defeat Kento twice in a row or will Kento become a four-time champion?
I'm gonna bring up one issue people had before I go any further and people felt like the crowd not fully interacting in the match hurt the feel of it to make it not as important and I'm gonna have to disagree here since I feel like the fans were just too invested into the match that they would just wanna pay attention to it since this match is a big deal since you have two of their top guys fighting for the biggest prize to see who should actually lead the company into the future out of these two fan-favorites. If I had to say one word to describe this match, it would have to be tremendous because that's exactly what it was from the beginning to the end of it while the ring work was technically a masterpiece while the story of it was just breathtaking to give us a MOTY contender, and rightfully so.
This match just a lot of emotion and intensity between the two of them from every grapple, every strike, and just any move that these two would deliver or counter, it all meant something and you can feel it just by watching this match. This match should show you what exactly Zeus is capable of with how well rounded he is for a guy his size that can throw you with his power while moving quickly like a cruiserweight to throw you off guard, Zeus is the real deal and eyes should be on him. Kento is also no exception as he's proving why he's arguably the greatest in Japan right with how talented he is in the ring, his swagger, and just overall work with these two men should be more than enough for you to follow this company. Zeus would start to show a bit of frustration towards Kento as he would start to pummel him with mean forearms while he was on the ropes as the referee would try to pull him off until he got shoved out of the way and Zeus continue the attacking, but he would eventually be held back by the referee again to calm him down a little which looked like it worked thankfully because that would've been a bad way to end the match.
Kento started to get back into the groove of the match and use the energy of the crowd to get the strength to his a Blackout onto Zeus as he would hit his Shutdown German Suplex Hold as it looked like it's the end, but Zeus would kick out of it and would be considered the first one to kick out of his finisher, leaving Kento speechless and the crowd going crazy! Kento would try to get him up for it the second time as Zeus broke free of the hold to hit a couple of Lariats and hits hit Jackhammer to try and put him away, but Kento would also kick out of it now as it looks like this match could go either way now! Both of these men were showing no surrender into the match and you can tell how important it is to win this match, but Kento would hit a few more Blackout's and hits a second Shutdown German Suplex Hold as he pins Zeus to win his fourth Triple Crown Championship!
I was hoping Zeus would win to hold a little bit longer, but it was a bittersweet moment since the match was incredible and Kento showed that he's the one to lead the company. After the match, Kento would tell Zeus that they should help build All Japan together to help it grow into what it used to be and the two would shake hands as the crowd would start chanting not for Kento or Zeus, but for All Japan as a whole. It was an incredible moment to end the show and they represented King's Road Style very well here. I cannot express enough for you guys to start getting into All Japan Pro Wrestling if you haven't done so already, they're a great product that doesn't get much appreciation anymore and does deserve praise for the year they've been having for professional wrestling. Just go to ajpw.tv and subscribe to their service, it's only $8 a month and it's well worth the money, you'd be crazy to say no to it and it's not hard to catch up and follow the product, you can go to the Champions Carnival or the Oudou Tournament to start it off and get familiar with their roster, do it now. So what will be next for Kento now that he is champion again? The day after the show, Kento would talk in a press conference about his next goal which is to go for the most title defenses in the company as Toshiaki Kawada holds that record with 10 title defenses while Kento was only able to make it up to eight with his first run as the champion, so now he looks to try and break that record this time and I wish him luck in that.
Winner: Kento Miyahara via Shutdown German Suplex Hold
Rating: ******
Our Owner/Publisher Greg Demarco's Second Chance Choice: 
4.22.2018 Impact Wrestling Redemption World Championship Triple Threat: Fenix vs Austin Aries (c) vs Pentagon Jr.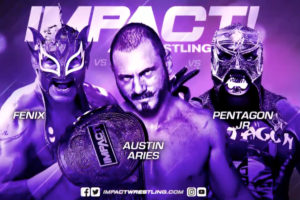 The thrown together main event because Alberto decided to no show during Mania weekend. It's also really a curious situation with Fenix and Pentagon being so visible to Americans within the last month. Both made their WrestleCircus debuts, MLW Fusion main event, ImpactvsLU special event and now Redemption.
Aries tried to take the fight to the brothers immediately, and we got a nice callback to the last triple threat, when Fenix and Pentagon went for the stereo superkicks, but Aries avoided it. After that, it was definitely a free for all. Pentagon had a lot of moments where he baited his little brother into moves, but Fenix had glimses of brillianc. He also had the same issue as other high fliers though, with the top rope. Fenix (and Aero Star in an earlier match) lost balance often, but Fenix is much smoother and made it look like an extended set up, opposed to an obvious botch.
From that point, we see Aries slowly gain momentum back, and keep each man in opposite corners, before they decide to team up. It's this point where the big brother tactics work wonders. Since it looks like Pentagon tells Fenix to pin him, then superkicks him. From that point Pentagon puts Fenix in a Gory Special and then also lifts Aries into a Package Piledriver, for an amazing combination move.
Pentagon then, breaks Aries' arm and hits his Pentagon Driver. AND NEW Impact Wrestling World Champion, Pentagon Jr! Even through the awkward spot with Fenix and the top rope, the match was hard hitting, had some call backs and showed a lot from all three men. Plus it's the first hiccup in Aries' "Belt Collector" gimmick, so that's a wrinkle we might not have been getting with Alberto.
Winner: Pentagon Jr via Pentagon Driver
Rating: **** 3/4
From our's and Twitter's favorite Pro Wrestling NOAH expert, we get Hisame's Second Chance Choice:
8.23.2018 Pro Wrestling NOAH Kawasaki Sports Association 70th Anniversary GHC Heavyweight Championship Match: Go Shiozaki vs Takashi Sugiura (c)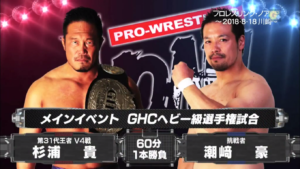 The story here is a continuation of the Super New Generation versus the veterans. Funnily enough for anyone that knows Go, he's closer to the veteran's ages than the New Generation, but hey, it's who he's aligned with. So after defeating Kenoh, Go stepping up makes you figure that the New Generation will keep challenging until someone beats Sugiura. Let's see if Go is the chosen one.
This was one of those Japanese matches with layers based on how much you knew. I mean the fact that Shiozaki came out to his old theme from the glory days with Misawa, already add a layer before the match starts. So as goes with a feud that has over a decade of layers, this was just a hard hitting match. Sugiura kept things grounded with submissions and his Misawa style elbows, where Shiozaki added a little more high flying. A big Suicide Dive to the outside and a gorgeous Moonsault were just a little taste of the lengths Shiozaki was willing to go to.
Even with all the layers, the match still holds up as a great showing between the two regardless of knowledge. There's just too much to try and highlight since the match went over 30 minutes and really picked up in violence during the last 6 or 7. Sugiura did have to rely on the Avalanche Style Olympic Slam to finally put away Shiozaki. So the amount of tricks left up his sleeve could be a story that plays across the entire Super New Generation angle.
Just go find this match, and you won't be upset with the 33 minute investment.
Winner: Sugiura via Avalanche Olympic Slam
Rating: **** 3/4
Now my second pick may surprise some, here's a small hint…it's not Japanese! SHOCKER!: 
2.17.208 WrestleCircus Ringmaster Title / Sideshow Title Match: Brian Cage (c) vs Tessa Blanchard (c)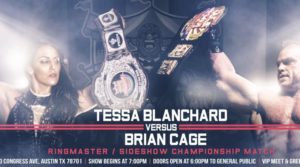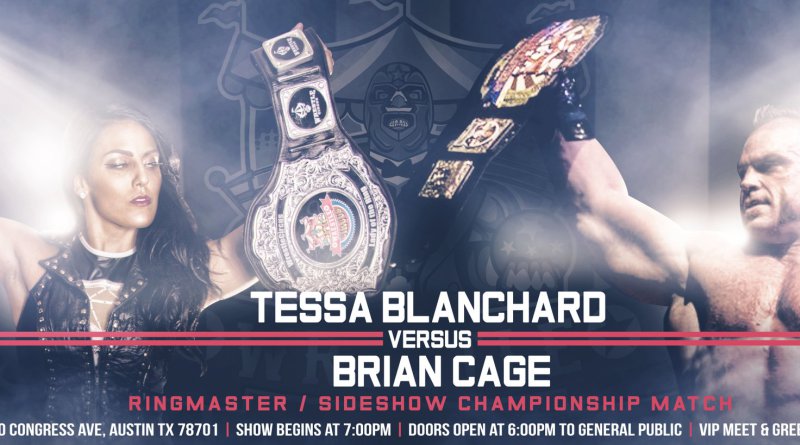 The opening salvo of crowd chants was actually pretty amusing. Cage and his crew did the slow to start heel thing, and the crowd was heavily behind Tessa.
So Cage dominates the early going, but also plays the part of cocky heel, underestimating his female opponent. Tessa picks up some momentum on the outside after Cage turns his back on her. She goes through about half of the front row, hitting Cage with repeated CHAIRSHOTS. When the action gets back in the ring, most of her offense was built around countering Brian's power offense.
He flung her in the air, she caught him with a beautiful DDT. He tried to Powerbomb her, she hit a Canadian Destroyer. She absorbed plenty of his signature moves, and even landed her Top Rope Codebreaker (Magnum). This went back and forth, and had many believable near falls for Tessa. Cage finally ends up keeping her down after a Discus Lariat and Drill Claw, but it was such a good fight.
Even through a few awkward spots, the story the match told was very nice, the in-ring work was impressive and it was damn entertaining. If anyone had thought Tessa got her position based on her last name, watch this match, and shut the hell up. Beautiful match.
Winner: Cage via Drill Claw
Rating: *****
Thoughts:
Well this is a difficult decision. Most of these matches suffer from the same issue, being that there aren't a ton of eyes of the products. I enjoyed all of these matches, and they're all tremendous choices. But since I need to decide, I'm going to have to pick, WrestleCircus: Brian Cage vs Tessa Blanchard, for my vote this week.
WrestleCircus has had issues securing a venue most of this year, but that shouldn't take away from how amazing this match was. It happened during the beginning of the year and still holds up. Not only was it an intergender match, it was wrestled believably and looked extremely competitive.
Can't go wrong with any of these. So remember, two votes this week, and next week will start trimming down our MOTY pool. I'm fairly confident it will look a little different than most sites.






What was your match of November and Second Chance Choice? Let us know on social media @theCHAIRSHOTcom and always remember to use the hashtag #UseYourHead!