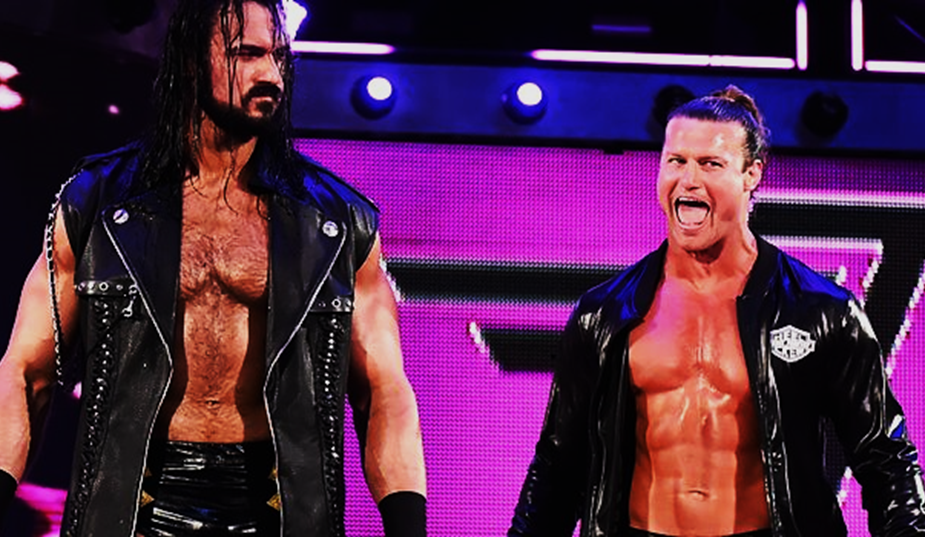 Drew McIntyre and Dolph Ziggler.
Make no mistake, these two are "Seth Rollins" hot right now and I think the momentum should keep on pushing forward. Since their debut on April 16, when they ambushed Titus Worldwide, I have hoped to continue to see them progress and the WWE hasn't disappointed. They beat Titus Worldwide, in a match this time, the following week and we got to see that the in-ring chemistry was there with Dolph Ziggler and Drew McIntyre. Most notably being, the nicely executed, "Zig-Zag Claymore", which they're using as their finish. They would go to beat  the teams of Heath Slater and Rhyno one week and Finn and Stroman on the following weeks Raw. "The Show", as they have referred to themselves, seem to have a rise towards the Tag Team Titles. A feud with "Broken" Matt Hardy and "The Deleter of Worlds" Bray Wyatt.
The thing that really stands out about these two, besides their amazing in-ring work, are the shoot promos they are doing. The first one where McIntyre shoots about the "complacent" SuperStars in the locker room and Ziggler goes on to finish with "we didn't come to Raw to steal the show, nah, we just came to take it". Their in-ring promo on April 23 where McIntyre called the locker room "soft" and Dolph finished by saying "This is The Show". Great promo work, I thought, and a great way to develop heat for the pair.The WWE seems to be using a angle of frustration with the company and its stars. This is something that I think must continue because it has worked before and had success. I remember another angle that worked and started from frustration. The New World Order. Imagine Dolph and Drew running a story line where they target the guys getting the push from "the office" and try to disrupt those "pushes". It would be more "reality" based TV like we've seen in ,what I think was wrestling's greatest time, The Attitude Era. Enter McIntyre's "wake up call and reality check" in-ring promo from April 23.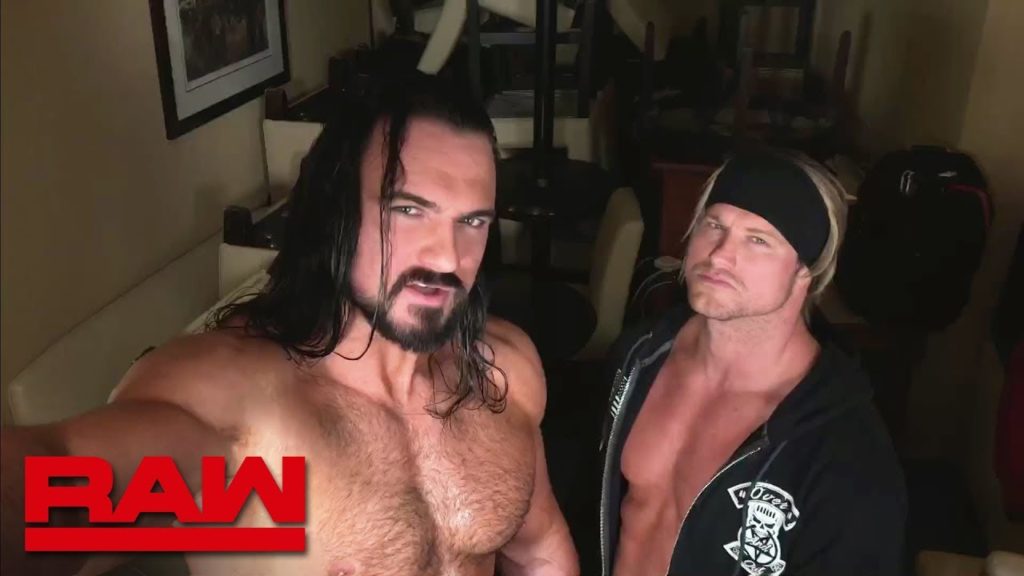 The big payoff here could culminate by them slowly building a faction and having it be ready for a Survivor Series duel with whatever faction the "company", obviously headed by Mrs. McMahon, used to counter the rebellious Show. The disgruntled Baron Corbin would make a great addition to the team and recently losing his Money in the Bank qualifier would be a good way for him to show displeasure with the establishment. "Rowdy" Ronda perhaps. But the thing that would really set this thing on fire would be when The Show comes up short for the Survivor Series showdown, be it from injury or whatever. Imagine, one member of The Show left being pummeled and out numbered and Roman Reigns enters the arena for what would be an amazing heel turn. I know its been done but that doesn't mean it couldn't work.I think this could put the Big Dog back in the good graces of some of the fans. This is long term thinking but could you even fathom how much this would shake up the WWE Universe. I don't think it will take that long for Reigns to go the heel route though. His recent attacks on Jinder Mahal have me feeling it could happen soon. Faces don't usually attack "injured" guys backstage or spear them through the wall.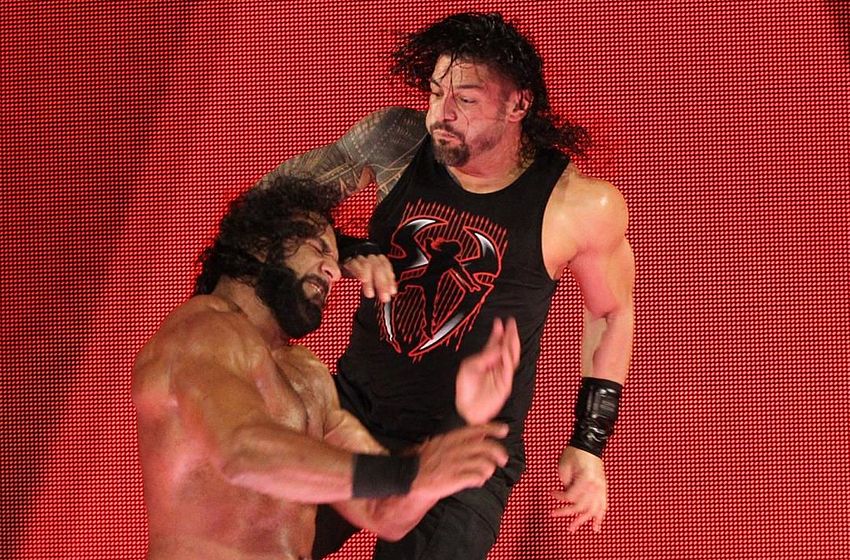 I know the Roman Reigns heel angle most likely is a long-shot but I feel the WWE is missing out on something with this one if they don't. As far as Ziggler and McIntyre go, they both have the capability to lead a card and steal a show. Their credentials speak for themselves. McIntyre thrived on the smaller stage holding both the TNA World Heavyweight Championship and Impact Grand Championship, among many other independent championships. He's a 6'5 beast with great in-ring skills and a presence on the mic. Ziggler has had an impressive run donning the WWE World Heavyweight Championship strap twice, the Intercontinental Championship five times and United States Championship twice. Not to mention he is a Survivor Series sole survivor twice over. Insert above plot here.
---
Always Use Your Head and visit the official Pro Wrestling Tees store for The Chairshot All t-shirt proceeds help support the advancement of your favorite hard-hitting wrestling website, The Chairshot!

---
Ring Riffs: The Undertaker Vs. Giant Gonzales (WrestleMania IX)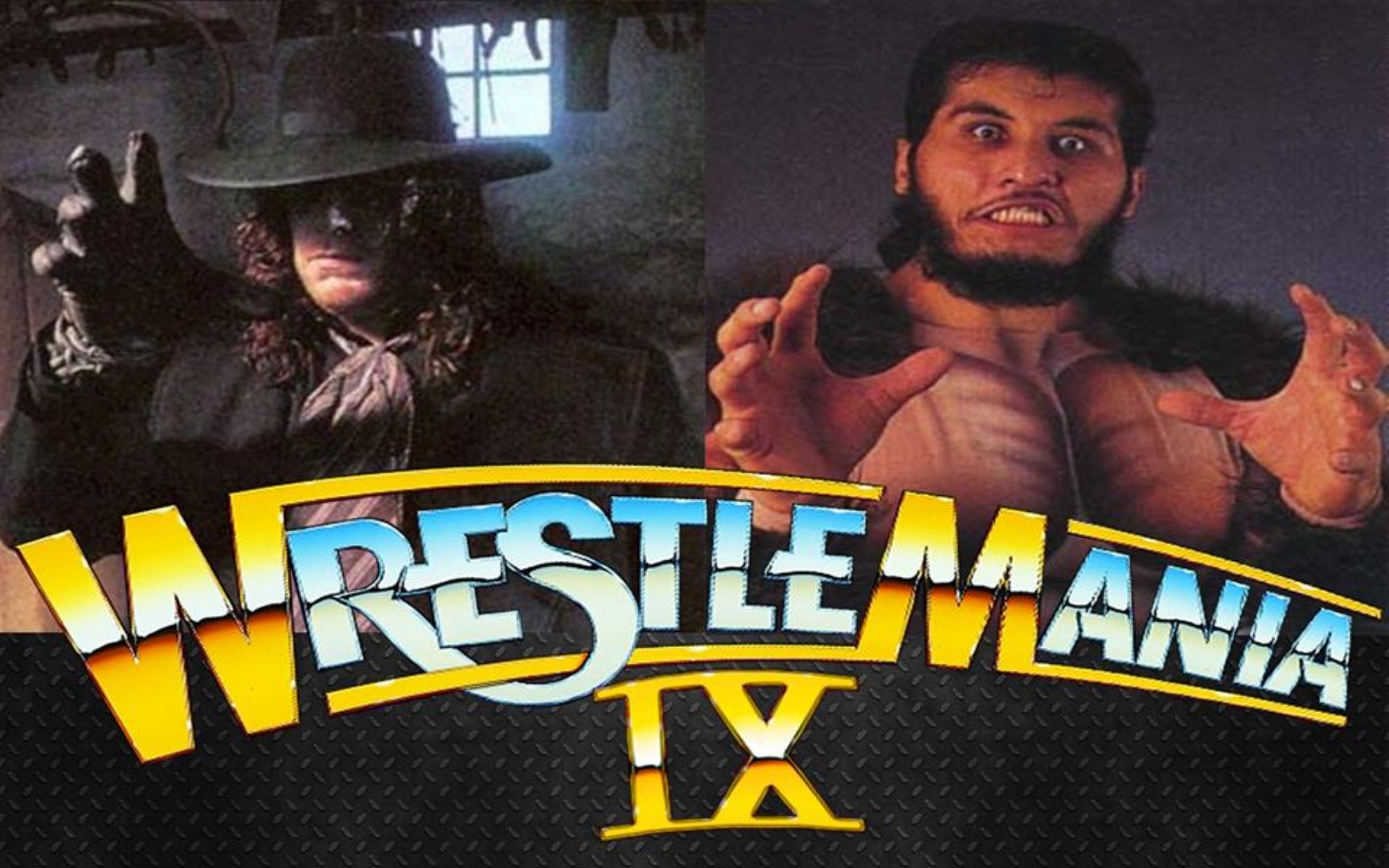 Welcome to Ring Riffs! Where we take the absolute worst of professional wrestling and wrap it up in a neat little episodic package for your entertainment…and my own sense of masochism.
I have made my (small) claim to fame as a wrestling writer, both as professional wrestling fanatic and a glutton for punishment, as I – like most of us – are willing to wade through the muck and mucus of embarrassing skits, negative 2 star matches and backstage scandals to embrace those special, singular moments that made us fans in the first place.
I intend to wade through the muck for all of you. Consider this dying for the sins of wrestling. Again. And again. And horrifyingly again.
Ring Riffs is my video love letter to everything absolutely horrid about professional wrestling. We are all aware that, like any form of entertainment, there is the best of wrestling and the worst of it. We nerd-rage over matches and moments that are beneath our expectations of what wrestling should be – but over time, those terrible moments become inside jokes and memes for us to point and laugh at, wondering exactly what life-altering drugs were ingested by those who believed their ideas would get over with the wrestling fanbase.
So here we are, and here I am, ready to exploit the bottom of the barrel when it comes to wrestling matches. There is an entire galaxy of terrible matches for your entertainment…and for my punishment for the evil things I have done in my life.
In Episode #4, I took a look at what made the WrestleMania IX match between The Undertaker and Giant Gonzales was such a fascinating mess of truly epic proportions. Epic may be the understatement of the millennia.
Don't forget to "like" the episodes and subscribe to the Ring Riffs Channel! It helps The Chairshot, and helps me continue to do what I do.
***WARNING***If you are easily offended by words, or if you are generfally a good parent who doesn't want their children exposed to potty-mouthed anger, viewer discretion is advised.
Subscribe to the Ring Riffs YouTube Channel to keep new episodes coming!
Join the Ring Riffs Facebook Page.
Follow @RiffsRing on Twitter.
Love Wrestling. Love Life. Love Each Other.
---
Always Use Your Head and visit the official Pro Wrestling Tees store for The Chairshot All t-shirt proceeds help support the advancement of your favorite hard-hitting wrestling website, The Chairshot!

---
Top 5: Uses For Hulk Hogan in 2018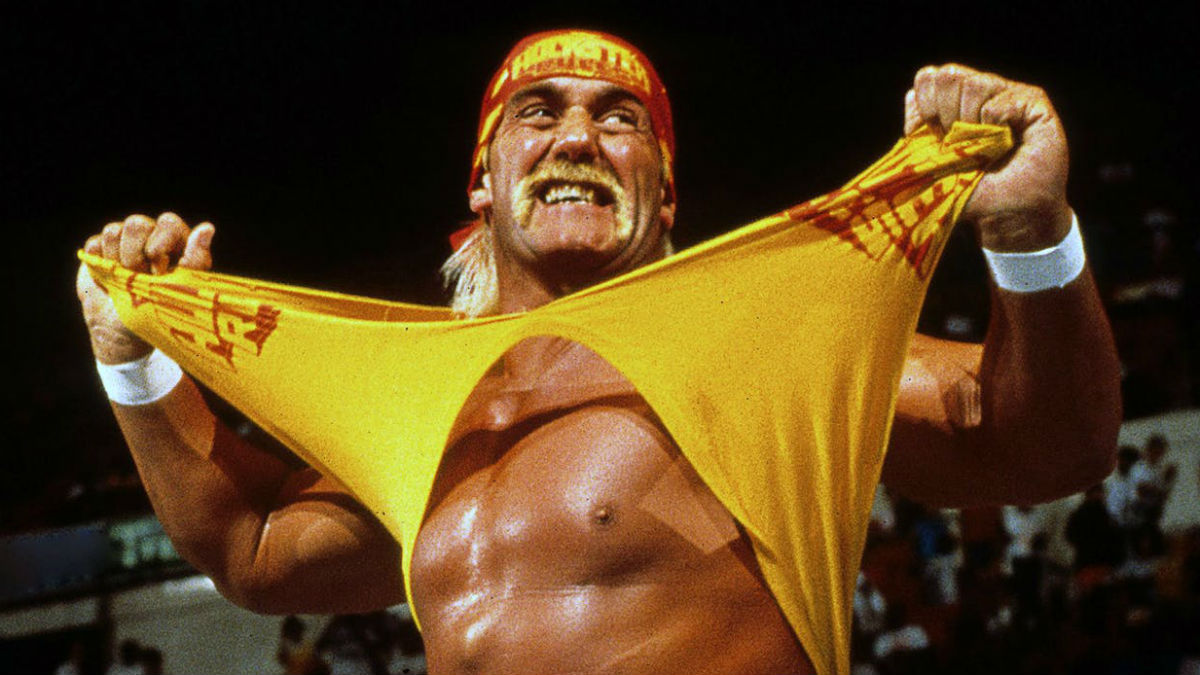 Some big WWE news happened outside the ring over the weekend. Hulk Hogan was reinstated into the WWE Hall of Fame. Most of us weren't aware that he was booted out of the mythical wrestling museum after his sex tape fiasco, but it was apparently a thing. He was backstage at Extreme Rules, which of course led to everybody wondering if he would appear on the show or not.
Hulk Hogan doesn't have a deal with WWE yet, but we all assume it's coming. What do you do with a wrestling legend that's approaching the age of 65 & can't be the top guy anymore?
I've got five ideas.
5. Be A Star Ambassador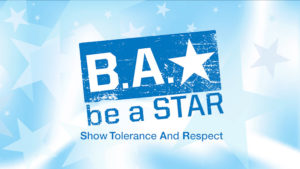 There's been a lot of backlash to Hogan's return under the WWE umbrella. His lack of a real apology for his statements has many fans disgusted with his presence and wondering what he did to be allowed back in WWE's good graces. The best way to deal with this issue? Have Hulk make a real apology.
Have him be a star too. He's always been about making appearances at schools to spread the right message, so him being part of WWE's anti-bullying campaign makes sense. It can also help rebuild his image & convince the doubters that he's a changed man.
4. Raw Color Commentator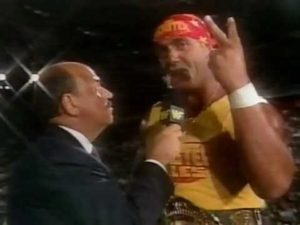 I admit this idea is a little tricky. If the Hulkster replaced Jonathan Coachman (who I think most of us agree needs replacing at the moment), the optics of WWE replacing a black man with Hulk Hogan would be really really bad.
So he would have to replace Corey Graves. Which might not be the best choice for our listening pleasure, but Graves could use a night or two off here & there. I would suggest taking him off of SmackDown, but WWE just came out with a "Shut Up Saxton" t-shirt so you have to keep them together.
3. Universal Champion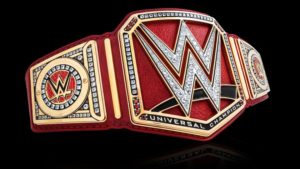 Ok. I know I said I was going to stick to semi-realistic things he could actually do. I'm not even sure Hogan could work a match again. The brother isn't getting any younger or any less broken down.
That being said, I still think he can handle Brock Lesnar's schedule. And we already saw a Goldberg Universal Title reign. The belt is what it is, and Hogan holding it fits the profile.
2. Manager of Andre the Giant Panda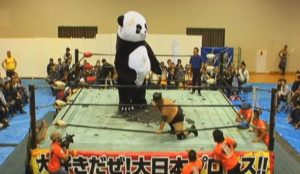 WWE has great interest in many talents that made it big in Japan. We know they'll be offering multiple members of the New Japan roster the moon, if for no other reason than to shoot down this North American invasion that NJPW is trying to do. Talent raids are how Vincent Kennedy McMahon has played the game since Day One. His successors don't seem to be any different.
There's one key Japanese talent that isn't in New Japan though. This individual was named the Rookie of the Year in the 2017 Indie Awards. I feel he would be tremendously popular in WWE, but he has one main weakness. He doesn't speak English. Or Japanese. Or human.
It's Andre the Giant Panda!
At nearly ten feet tall, Andre is darn near unbeatable. His Giant Press is impossible to kick out of. The only thing he needs to be a major star in WWE is a mouthpiece. Who better than the Hulkster? Given Hogan's love & admiration for Andre the Giant, it would be logical for him to support a panda named in honor of the Eighth Wonder of the World.
Honorable Mention: AWA Revival
C'mon, it was Verne Gagne who created WrestleMania and we all know it!
1. Crowd Conductor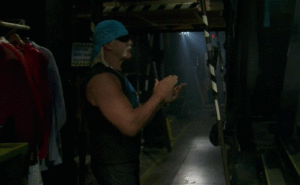 It seems like every major WWE event has one thing in common. Fans' biggest complaint is the behavior of the fans in attendance. They're not reacting enough, or they're reacting the wrong way.
Sunday's Extreme Rules show will most be remembered for the fans continually counting down to zero during the Iron Man match. The online backlash was immense, and there's no doubt that other crowds will try to emulate the Pittsburgh crowd in order to get attention. I've never been big on telling fans how to react to things, but it's becoming a problem for WWE's presentation.
Hulk can fix this. Put him somewhere in the arena. Maybe a platform next to the hard cam. He can be up on the scoreboard showing the crowd how to react to each segment. He'd be like a human applause sign. Fans have blindly followed the Hulkster for years, so if anybody can pull this off, he can.
---
Always Use Your Head and visit the official Pro Wrestling Tees store for The Chairshot All t-shirt proceeds help support the advancement of your favorite hard-hitting wrestling website, The Chairshot!

---
Greg DeMarco's Three Stars Of The Night for WWE Raw, July 9, 2018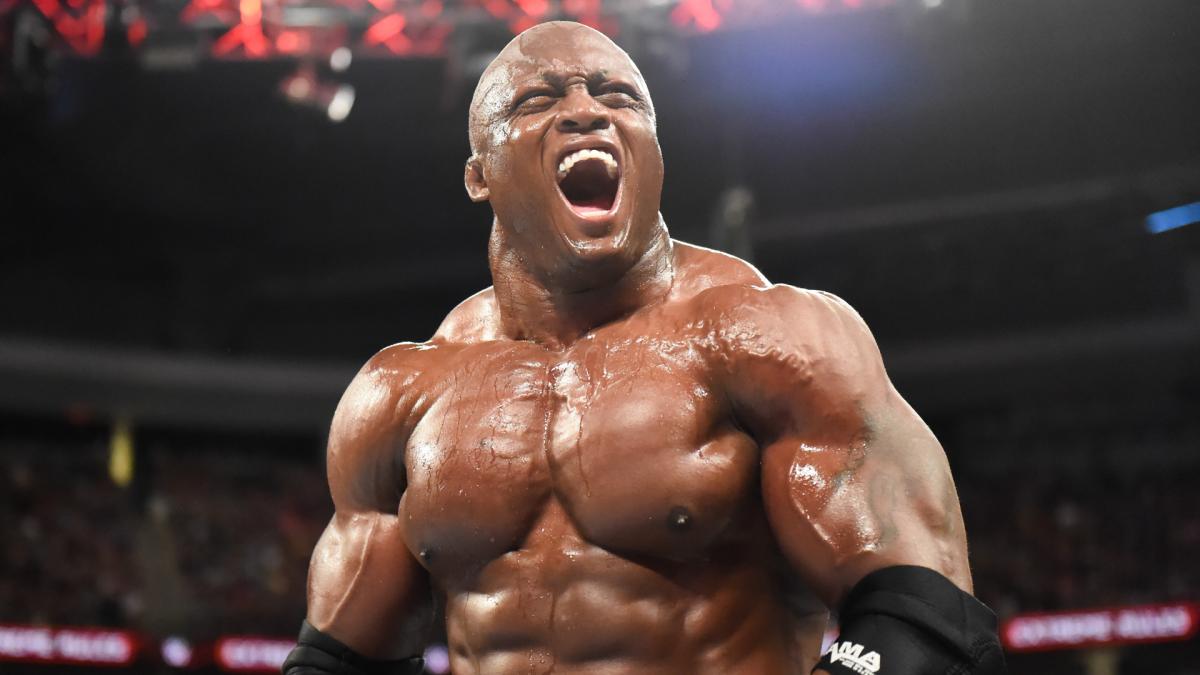 A look at the Three Stars Of The Night for the July 16 edition of WWE Monday Night Raw!
WWE visited a hardcore hockey town in Buffalo, New York! Elias didn't think it was quite as great, buuuuuuuuuuut much like this column, that's the gimmick!
The Third Star:
Kurt Angle
Kurt Angle has not had a great run as Raw General Manager. He often mixes up his words, and that's if he doesn't forget his lines altogether. He's also often made out to be an idiot.
But tonight he took charge of Raw. He took steps to give Ronda Rousey her opportunity at SummerSlam, and then got Paul Heyman to back off of his stance and agree to have Brock Lesnar defend the Universal Championship at SummerSlam.
Kurt Angle's career as Raw General Manager might not be remembered as one of eloquent lines and polished delivery.
But on this night? Kurt was the man. Oh it's true…
The Second Star:
Alexa Bliss
I know many of you don't think Alexa Bliss deserves to be in the spot she's sitting in.
Many of you would be wrong.
Roman Reigns is the reason Bobby Lashley is as over as he is right now, and Alexa Bliss has taken the mantle of responsibility for Ronda Rousey. She's skilled beyond her years, and the eventual showdown between Ronda Rousey and Alexa Bliss at SummerSlam will be elevated by the current Raw Women's Champion.
---
Andrew Balaz and Mathew Sarpraicone bring you day-by-day coverage
of the 28th New Japan G1 Climax!

Click for results, standings, schedule, and full analysis!
---
And now… a distinction usually reserved
for the top performer of the night …the first star!
The First Star:
Bobby Lashley
Bobby Lashley is a four time TNA World Heavyweight Champion. In TNA he also added an X-Division reign, won a King Of The Mountain  and carried the company for several years.
Before that, Bob was a two time ECW Champion in WWE, an Intercontinental Championship, and was responsible for Vince McMahon's WrestleMania 23 shaved head at the hands of then-future President Donald Trump (it hurts me to type that).
Bob has an MMA record of 15-2, a mark far superior to that of Brock Lesnar.
Yet at WWE Extreme Rules, Bob scored a win bigger than all of that. He pinned Roman Reigns, the "Big Dog" of WWE, clean in the center of the ring.
Now Bob has a pinfall win over Finn Balor and a chance to face Reigns again, with the winner challenging Brock Lesnar for the WWE Universal Championship at SummerSlam.
Bob vs. Brock Lesnar actually makes sense, a move that I wouldn't be shocked to see. The parallels are amazing, and even if conventional wisdom tells us that Roman Reigns is getting his win back and is headed to SummerSlam, there's part of me that would actually buy into BOBvBROCK. So let's see what they do.
---
Who are your three stars of the Network? Comment on social media @ChairshotGreg, @theCHAIRSHOTcom, and use the hashtag #UseYourHead!
---
In hockey, a game's "Three Stars Of The Night" represent the top three performers of the night. For more clarification, I defer to this Pittsburgh Gazette explanation:
"The tradition dates to the 1936-37 season, when Imperial Oil became the principal sponsor of Hockey Night in Canada radio broadcasts and was seeking a way to promote one of its products, Three Star gasoline. The idea of doing so by selecting the top three performers in a particular game purportedly came from a Canadian advertising agency.
Many clubs do recognize the player with the most three-star selections with an award or trophy, usually in conjunction with a corporate sponsorship, at the end of the season (or sometimes, each month). All six Canadian franchises, for example, have an affiliation with a well-known brewery.
The NHL keeps track of its own Three Stars Of The Night selections, but that is done on a league-wide basis. The league employs a system that awards 30 points to a first star, 20 to a second star and 10 to a third – a running total can be found on the league's website – but it does not present an award based on them."
In hockey tradition, the first star represents the best of the three, but all three are considered to be receiving a high honor.
---
Always Use Your Head and visit the official Pro Wrestling Tees store for The Chairshot All t-shirt proceeds help support the advancement of your favorite hard-hitting wrestling website, The Chairshot!

---