Cheap Shots: The Town Wasn't Crying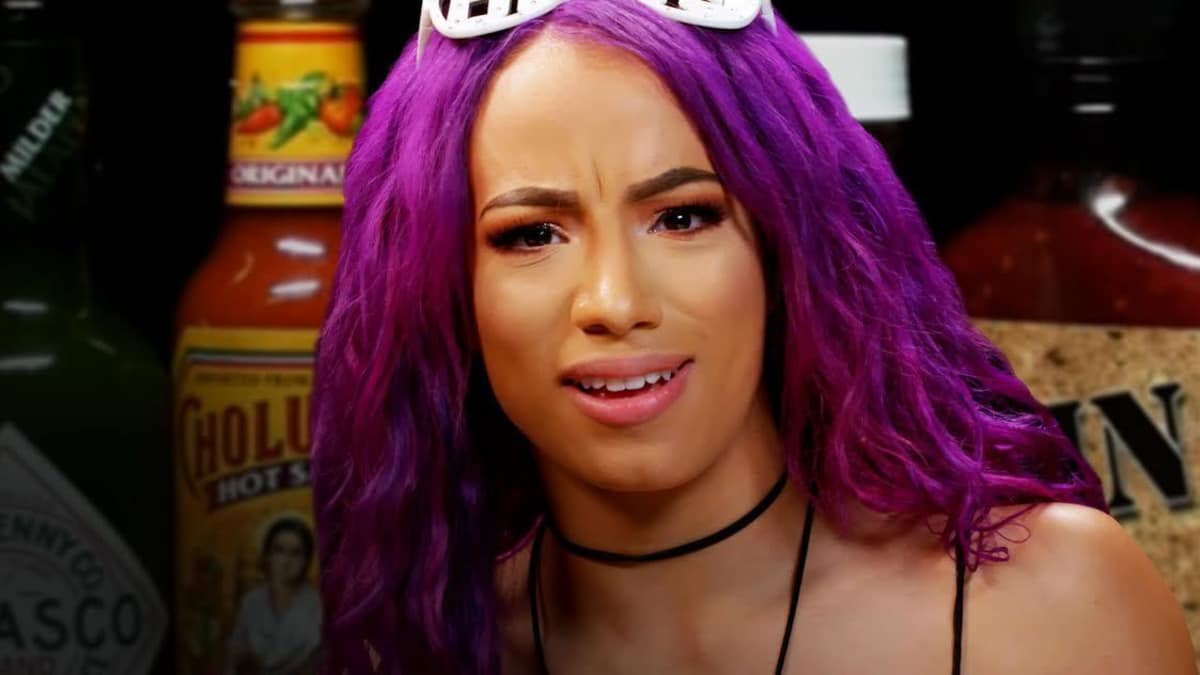 My passengers and I had to sleep off Monday's bad dream before taking a midday trek through the coastal skyway between LaGuardia and Logan. Rental Car agencies love us. We cover overhead for months. Last night's SmackDown Live threw a dart in the map at Worcester, Massachusetts. The Beantown suburb has been a reliable stronghold for The Evil Empire for generations. Boston and its satellites have fabulous history with the art form. Look no further than John Cena and Sasha Banks. Older than a Millennial? Fine, would you settle for the most respected Shaman left in the industry? Boston proper is home to the heart of the last great Booker in NWA/WCW History. Marks remember him as "The Task Master" Kevin Sullivan.
There was an incredibly low threshold to surpass Monday's utter junk. The Professional Instigator kicked things off. His segment was centered around a shockingly relevant question given the original source. Last week, The New Day won a tag team match with a unique stipulation. The winning team would send one member to Money in The Bank. Though, nobody new which member would get the honor. The Unicorns have verbal chemistry with a tree stump. Mike is near the top of the roster when cutting a promo. As a result, the question everybody was curious about led to a segment that would make Abbott & Costello smile! After the baseball routine, Mike didn't get an answer. Would anyone be shocked if Mike's mouth got him into a fight? He told us that he could beat any member of The New Day. Big E steps up to disagree. After weaseling his way up the ramp and being pelted with pancakes, GM Paige insists Mike get out there and fight. The Miz defeated Big E with help from The Bar. This led to The Sexy Goth Chick making a six-man tag next week, cool!
Early recess with dual qualifiers for Chicago on the ladies' side. Our first contest is proof smarks still can't do this on paper. Last week; when this match was made, 98% of the audience had one or both of these thoughts in their collective head: "Why is Lana in this match?" and/or "She has no shot here." Tell me you didn't and you're lying! Billie Kay going over in this spot made complete sense because her IIconic partner did not qualify and Lana hadn't wrestled in months. Her fans; which unabashedly include this author, were just happy to see her on camera again. She has proven more than capable with a promo. Would her in-ring potential be given legitimate thought again? Wait, they gave her a solid entrance with accompaniment from Aiden English. But, she's competing against someone who is getting a massive push? Fortunately for The Ravishing Russian, Sexy Koalas have the attention span of two gnats. The Songbird brought out a very tall "Lana Day" sign to do the distraction thing. The Aussies lose their minds, allowing Lana to slap the s*** out of one while barricading the other. Could she do this? A huge Machka Kick and sit-out faceplant later, the answer was YES! Lana won her first singles match in WWE and I popped like a kid!
Later in the night, Naomi and Sonya Deville had their chance to qualify for Money in The Bank. Athletically these two ran circles around the previous feminine encounter. However, Lana evokes the type of emotional reaction they can only wish for right now. Most memorable spot involved several dueling kicks. Eventually, The Glow Worm got the advantage and the victory with an old-school looking rollup. It will be interesting to see if there is any tension between Mandy Rose and Sonya Deville because only The Pound For Pound Pinup made it to the PPVs namesake match.
Then we move to a promo in the ring between The Usos and The Good Brothers. "I don't see any bars…" Preceded by "This ain't Japan…." Very Typical stuff. Although this was gonna be an interesting match because we haven't seen it in a while. The Samoans were able to get most of their spots in. They even tried their tandem finish from opposite corners. The attempt was not successful. One of them got pushed off the top turnbuckle, eventually leaving the other vulnerable for The Magic Killer. Congratulations Gallows & Anderson! Your reward is a date with The Bludgeon Brothers for Tag Team Gold in Chicago.
This week's action concludes with a first-time match between Daniel Bryan and Jeff Hardy. Excuse me? Yes, I think The Charismatic Enigma was losing his mind in Orlando during some of Daniel's prime run in New York. Otherwise, Vince never put them on the same competitive path. Why the HELL not? As expected, it was a clinic and coin flip throughout. This was a second chance for The American Dragon, who went over clean with a Heal Hook. The victory cleared the way to a final qualifier for The Yes Man against Samoa Joe who was on commentary this week.
Most important piece of news from this week's SmackDown Live? Let's go to the ring for a face-to-face promo between WWE Champion AJ Styles and Money in The Bank Challenger Shinsuke Nakamura. These two have already had three solid matches. The Con Artist won last, enabling him to choose the stipulation in Chicago. Nakamura is a very good heel, capable of making anyone on Tuesdays twist in the wind. A Ninja takes whatever advantage he can. The challenger was ready to show his cards, but not before administering a beatdown and ten-count that Styles could not answer. I was wrong. It's not gonna be in a cage. We have A Last Man Standing Match for WWE Gold. I doubt people is Sasha's home state left disappointed like those in New York on Monday Night. Relax everybody, the itinerary takes us to Flair Country again next week.