Three Stars Of the Night: WWE Smackdown Live 5/15/18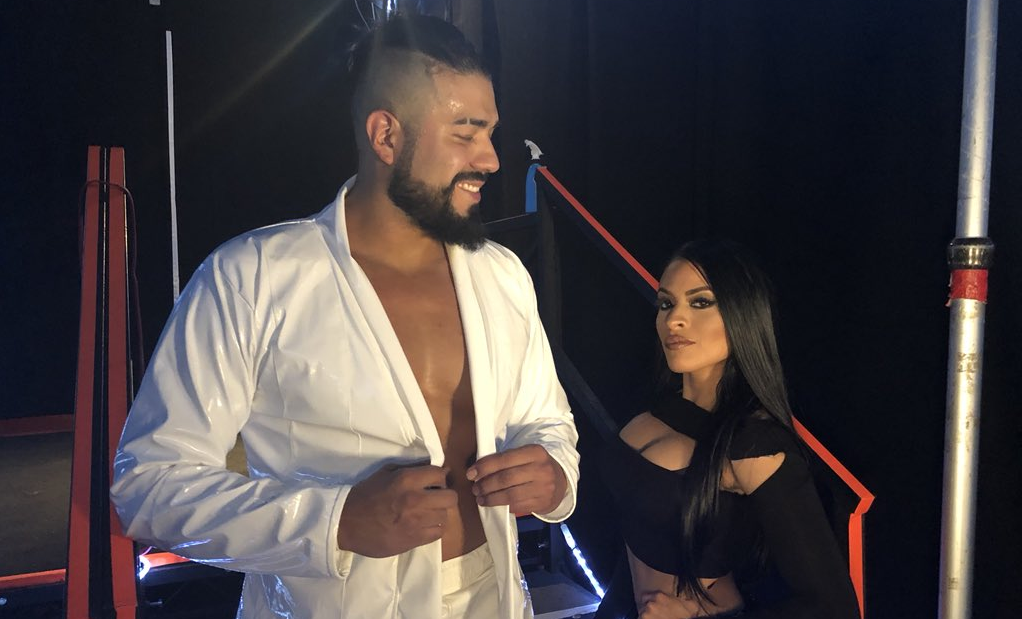 A look at the three stars for this week's edition of WWE Smackdown Live.
In hockey, a game's "three stars" represent the top three performers of the night. For more clarification, I defer to this Pittsburgh Gazette explanation:
"The tradition dates to the 1936-37 season, when Imperial Oil became the principal sponsor of Hockey Night in Canada radio broadcasts and was seeking a way to promote one of its products, Three Star gasoline. The idea of doing so by selecting the top three performers in a particular game purportedly came from a Canadian advertising agency.
Many clubs do recognize the player with the most three-star selections with an award or trophy, usually in conjunction with a corporate sponsorship, at the end of the season (or sometimes, each month). All six Canadian franchises, for example, have an affiliation with a well-known brewery.
The NHL keeps track of its own three-stars-of-the-night selections, but that is done on a league-wide basis. The league employs a system that awards 30 points to a first star, 20 to a second star and 10 to a third – a running total can be found on the league's website – but it does not present an award based on them."
In hockey tradition, the first star represents the best of the three, but all three are considered to be receiving a high honor.
---
Without further ado, here are the three stars of WWE Smackdown Live, May 15, 2018!
Honorable Mention:
The New Day
After seeing Xavier Woods get the fall over Cesaro, it appears we are headed for a tough decision for The New Day. Which one of the three gets the spot in the Money In The Bank Ladder Match. This apparent "controversy" couldn't come at a better time. The act is growing stale, and it's time to let Big E soar. It doesn't mean he get into the match, but he will definitely have the biggest impact in the split of the…NEW DAY!
Honorable Mention:
Becky Lynch
I didn't plan to have two of these, but this win was a long time coming for Becky. She has been quite directionless since last year's Money In The Bank loss, and her addition to this year's ladder match could be exactly what she needs to get back on track.
The Third Star:
Andrade Cien Almas & Zelina Vega
Man, I could not wait for this act to hit the main roster, and they hit it hard on Tuesday night. This is was exactly the type of debut both parties needed to see.
And don't mistake this for anything…this is a two-person show. Triple H himself said it before: With Zelina Vega, Andrade Almas might not have made it in WWE. But much like Brock Lesnar, Andrade has his "advocate," and their message is clear. They did't come to Smackdown Live to play nice, they came to take over.
And I for one cannot wait.
The Second Star:
Carmella
'Mella truly is money, and she proved it once again in this promo. Everything she does is so good.
Yes, it's easy to say that some of her schtick comes from Alexa Bliss. But she's doing it as well—maybe even a little bit better—than her predecessor. She's doing it to the point that I'm not sure who I would pick to win their match at Money In The Bank. And given that her opponent is Asuka? That's saying A LOT.
Others given consideration:
Rusev Day (Aiden English, Rusev, and Lana), Mandy Rose, Sonya Deville, Asuka, Big Cass, Daniel Bryan
And now…a distinction usually reserved for the top performer of the night…the first star!
The First Star:
Shinsuke Nakamura
On Tuesday's edition of WWE Smackdown, Shinsuke Nakamura got a huge win over AJ Styles. The victory was both smart and clean, exactly what Shinsuke needed to do.
And despite the finishes to their recent matches, we saw a real winner tonight and now he has the advantage headed into Money In The Bank. What stipulation will he pick? The easy assumption is Last Man Standing. Either way, it seems apparent (to me anyway) that Shinsuke will leave Chicago as your new WWE Champion.
---
Who are your three stars of the night? Comment on social media @ChairshotGreg, @theCHAIRSHOTcom, and use the hashtag #UseYourHead!
The Ronda Rousey Situation
Can Ronda handle the WWE Universe?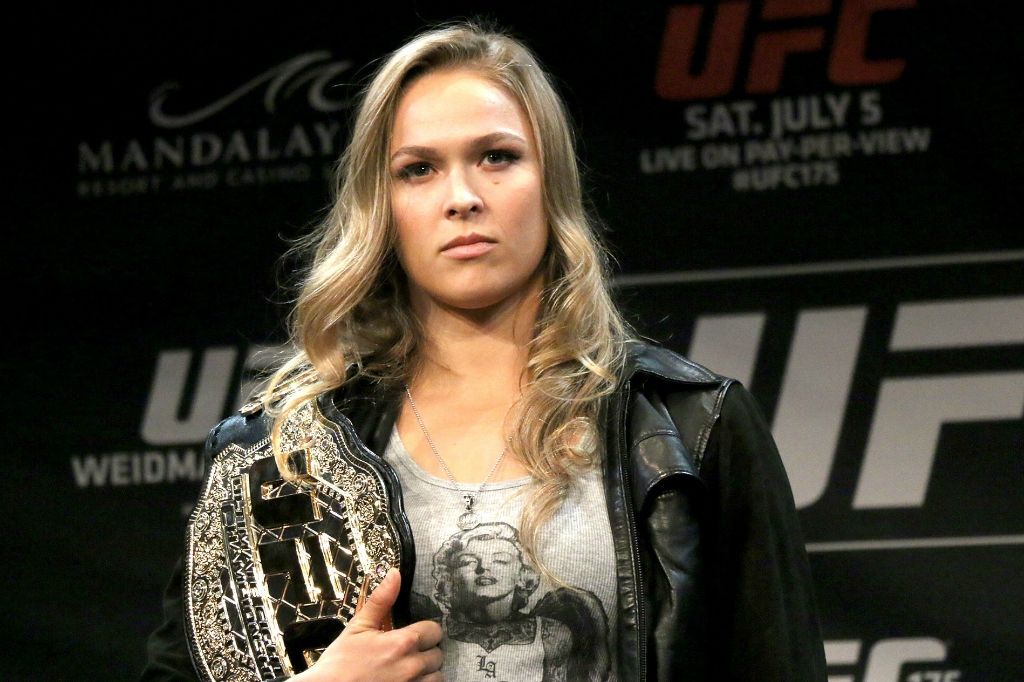 Elisa Maria kicks off her Chairshot career with a look at the state of Ronda Rousey in WWE!
I am probably not the first to say this but when WWE signed Ronda Rousey, I was skeptical if this was a good idea for wrestling. Several questions went through my head
Can she actually wrestle?
Will the WWE be a good environment for her?
Will her ego and personality get in the way of making her successful in this business?
Is wrestling even a good move for her?
UFC and wrestling are two extremely different businesses. The norm is anyone can be a wrestler however, you need to put in the time, dedication and training. This is something I knew Ronda will be able to do however, one thing I am still not convinced is whether she can wrestle. The past year every single match she has been in has been in my opinion somewhat dry and lacking in technique.
Let's be honest, the only reason she was getting by in this business is the fact when you speak the name Ronda Rousey, there still comes to mind the bad-ass, dominating persona that we all saw in UFC. To fans like myself, that still gives us an incentive to sit down and still watch her matches. She is still an imposing figure whether you like her or not. Another thing that I am not sure she could handle is the WWE Universe.
The WWE Universe
WWE Universe is not exactly like any other sport fans. They cheer who that like and they will boo who they do not like. If a wrestler has a slump or has a bad match, the crowd will eventually let them know "hey, you suck". That is just the way this particular universe works. This is why character development, story line writing, gear change, entrance music change, or turning heel or even baby face keeps a wrestler marketable and in touch with the WWE Universe.
However, Ronda is somewhat different. She left the UFC after coming to terms with two things: 1) She cannot handle losing and 2) Her technique and fighting skills in the UFC just did not help her cut it with opponents like Holly Holm and Amanda Nunes. We all saw this when Holly Holm exposed her by simply fighting fist to fist with her and avoiding submission card Ronda always plays.
We are now seeing this emotional side in which she cannot handle certain outcomes or reactions from the crowd in the WWE. Ronda Rousey coming into the Staples Center for Survivor Series against Charlotte Flair, who was handpicked by 'THE MAN" Becky Lynch to represent Smackdown, turned her into the automatic enemy to the WWE Universe. You can see the reaction on her face coming into the ring that being greeted her to boo's was not a reaction she expected. Even through the acting, she could not phantom why the fans were booing her and you can tell, it bothered her on a personal level.
I do not feel that Ronda has completely learned from the devastating losses she experienced in the UFC.
It took Ronda a year to come back to UFC after the first loss and even then so, the results of her comeback weren't any better as Amanda Nunes knocked her out in the first round.
So if the rumors are true that Ronda is leaving the WWE after WrestleMania 35, it only solidifies that Ronda cannot handle losing or the WWE universe for that matter. She is used to winning and having the crowd and when someone with her ego hasn't had enough experience with being critique on a negative basis or most importantly, with losing in their respected sport, they can react emotionally and irrationally. In turn, it shows they cannot handle the situation. Take The Miz for example, who embraces his heel and uses it to his advantage. I mean look at where he is now and it is possible he might be going to WrestleMania as a baby face. I actually prefer seeing THE MIZ a heel than a baby face, but either one, he embraces it and it shows through his promos.
Can Ronda Be The Top Star?
Ronda is great but not enough to carry the company in my opinion. There is a lesson that should be taught to every child while growing up and that is "the great ones treat failure as a necessary part of their journey. It's not win or lose. It's always win or learn". Quite frankly, I do not feel Ronda has fully learned from her failures. This is what separates her in this business from the Becky Lynch's or Charlotte Flair's or Sasha Bank's.
It will be interesting to see after the heel turn last night on Monday Night Raw, where Ronda takes this change. However, by the look of the crowd last night, It looked like they were not convinced. Her promos were a little too shaky and one could even argue that some things were spoken out of truth to what she is really feeling about WWE from a business perspective. But again, it will still be interesting to see where this goes leading up to WrestleMania 35.
As far as where I would like to see her, I honestly would like to build Ronda's character after WrestleMania. I would love for her to stay and have WWE put her in the "underdog" category and see where she can flourish. I have always said that for certain wrestlers, character building should start from the bottom and work their way up. Great example of this, Stone Cold Steve Austin. The way he began was terrible but him being able to stay true to self and basically not give a damn, developed a character that the WWE Universe could relate to. I would love for WWE to develop her into a great heel similar to what they did with Becky. I would love to see her develop more technique in her wrestling that could boost her confidence and see her in some solid one to one competition. One thing I can agree on is her leaving WWE after WrestleMania can only do damage to her character and perception of the WWE Universe.
Andrew's WWE Raw & SmackDown Live Ratings & Analysis (3/18 & 3/19/19)
Andrew tries not to gauge his eyes out during WWE Raw. But that's why Vince invented SmackDown right? Right? Please?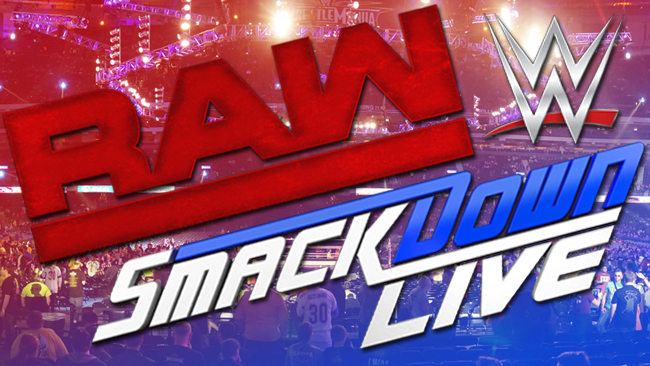 Andrew tries not to gauge his eyes out during WWE Raw. But that's why Vince invented SmackDown right? Right? Please?
Batista told us what he wanted, what he really really wanted last week. McIntyre is on a mission to single-handedly break apart the Shield and Kofi is going to literally be put through the ringer. So there's a couple big points to keep both shows interesting.
Or well, there should be.
Let's just see.
Raw Ratings:
Bobby Lashley & Lio Rush vs Finn Balor & Braun Strowman:  Strowman wins via Running Powerslam – ** ½
Elias vs No Way Jose: Elias wins via Drift Away – * 1/2
Kurt Angle vs Chad Gable: Angle wins via Ankle Lock – ** ¾
Sasha Banks vs Natalya: No Contest – N/A
Jinder Mahal vs Ricochet: Ricochet wins via 630 Senton – * ¼
WWE Raw Women's Championship Match: Ronda Rousey vs Dana Brooke: Ronda retains via Armbar – N/A
Baron Corbin vs Apollo Crews: Crews win via Roll Up – *
Seth Rollins vs Drew McIntyre: McIntyre wins via Claymore – *** ½
Analysis:
Heyman says words, talks about how a match with McIntyre is stupid. So McIntyre comes out happy someone acknowledged his imposing force-ness…then the only slightly interesting part here was Seth holding a grudge and attacking McIntyre over and over again with a chair.
A tag match I don't care about. I mean Braun threw around Lio. And much like I mentioned on Raw Reaction even though I dislike Lio and don't mind seeing him get used like a chew toy…I equally don't care about Braun. So when two bland forces of underwhelming meh collide, you can call me Captain Apathy.
Moment of Bliss with Elias. Alexa says this time they won't get interrupted, they announce Elias as the musical guest and…then get interrupted. Apparently Heavy Machinery is leading Jose's conga line, and it was a planned bit but they came out too early. So as Alexa scolds, the cheeseburger attacks Elias and reveals himself to be No Way Jose. WHY? It's his music, his conga line, why did he have to go undercover as the Pentagon Burger, Cero Calories, but mucha mierda.
Now we get a match between Elias, who people used to care about, and Jose who really doesn't matter. He's a waste of space with dancers. Apathetic to this match too.
Kurt Angle makes the announcement no one wants to hear. I'm still hoping there's a swerve at Mania where Angle squashes Corbin and then we get a real match that doesn't suck. But Chad Gable getting a dream match on Raw is a nice moment.
The match was perfectly fine, would've been better with some more time to put together a bigger story and if Angle was 5 years younger, but for what we have to work with, I'm not mad.
This whole Sasha/Bayley/Divas of Doom/Samoan Slaughterhouse…I don't care. Sasha and Bayley are great, but I have no nostalgic love for Beth Phoenix, Nattie is a charisma vacuum and the Samoans…ugh. Though I agree Nia is prettier than Beth, everything involving these women was painful.
Is it sad I look forward to Mojo screaming at a mirror? He's one of the more consistent moments that haven't sucked last few weeks.
Ricochet and Jinder are a prime example of the problem with WWE lately. Jinder has done nothing and most people don't like or care about him, so fans disengage. Ricochet has no personality. All people know is he can do cool flippy stuff, but you know nothing else…unless you count not being able to cut a promo. So yeah, the crowd was so quiet I thought it was a Japanese show.
Another announcement of a largely worthless but WWE specific award we are supposed to care about. Neat.
Dana died, that's the summation. Then we got Ronda's husband laying out security and scooping her up with one arm cause he's mammoth.
God even Batista's promo was hard to watch cause Cole was so lame. Batista tried to carry it with tone changes and generally bad ass comments, but it just came off as not saying much.
Hey this was a solid match, and a rather meh episode at least rewarded people who didn't click away or fall asleep. Rollins falls for the old wrestling trope of faces are weak to entrance music. It's basically a Pokemon game.  *Heel used Rival's Entrance Music* *Super Effective! Face is confused!* *Heel uses Finisher* *Face Fainted*
Overall Score: 5.5/10
Average, meh, whatever you really want to call it. A few storylines moved forward, a lot of wheel spinning happened but at least Drew went over in the main event. So nothing was awful, but it was just a ton of apathetic…and just pathetic moments.
Expected a little more from a show 20 days out from WrestleMania.
SmackDown Live Ratings:
IIconics vs Bayley & Sasha Banks: Peyton wins via Dirty Pin – * ¾
Gauntlet Match: **** 1/4
Kofi Kingston vs Sheamus: Kingston wins via Trouble in Paradise
Kofi Kingston vs Cesaro: Kofi wins via S.O.S.
Kofi Kingston vs Rowan: Kofi wins via DQ
Kofi Kingston vs Samoa Joe: Kofi wins via Cradle
Kofi Kingston vs Randy Orton: Kofi wins via Roll-Up
Kofi Kingston vs Daniel Bryan: Bryan wins via Knee Plus
Analysis:
Miz is tremendous. This was one of the most impassioned promos he's ever given and the crowd reacted correctly. Face Miz could really be where the money is at. Great way to start off the show.
Boss and Hug show up to actually answer the IIconics, go figure. The match is non-title and the IIconics pick up a cheeky win, so I guess we're on the road for a 4 way…or maybe even more…ugh. We're on the way towards a mess, that's what we have to look forward to.
Dominick is so much taller than Rey…maybe Eddie really was his father.
KO Show was actually funny. Owens is great and playing them against each other to egg on the brawl, while being mindful of his position so he moves stuff and gets out of the ring. It was all great.
Kofi and Sheamus would've been a damn solid match alone, let alone kicking off the gauntlet. The sight gag of more and more faces crowding around the TV to watch was actually cool. The gauntlet played out really well, Rowan purposely getting DQ'd to inflict more damage with weapons made perfect sense as well. Just really really great stuff. Kofi beat the original 5 and then Vince continues to screw Kofi by adding Daniel Bryan at the end. So it's all good story telling, a really good gauntlet and generally just great way to cap off the show. It was a gut punch to people rooting for Kofi, but also another wrinkle to overcome with a few more weeks til Mania.
Overall Score: 7.5/10
Great show. SmackDown is the shining light of hope for WWE main roster. The promos, the stories, the wrestling, just everything flows better and feels more organic. It really does baffle me that there have to be similar people shared on the production teams between shows…and SmackDown feels like a completely foreign animal sometimes.
So even though I think Raw did beat SmackDown twice this year, when SmackDown isn't slacking for a week it tends to blow Raw out of the water.