Three Stars Of the Night: WWE Smackdown Live 5/15/18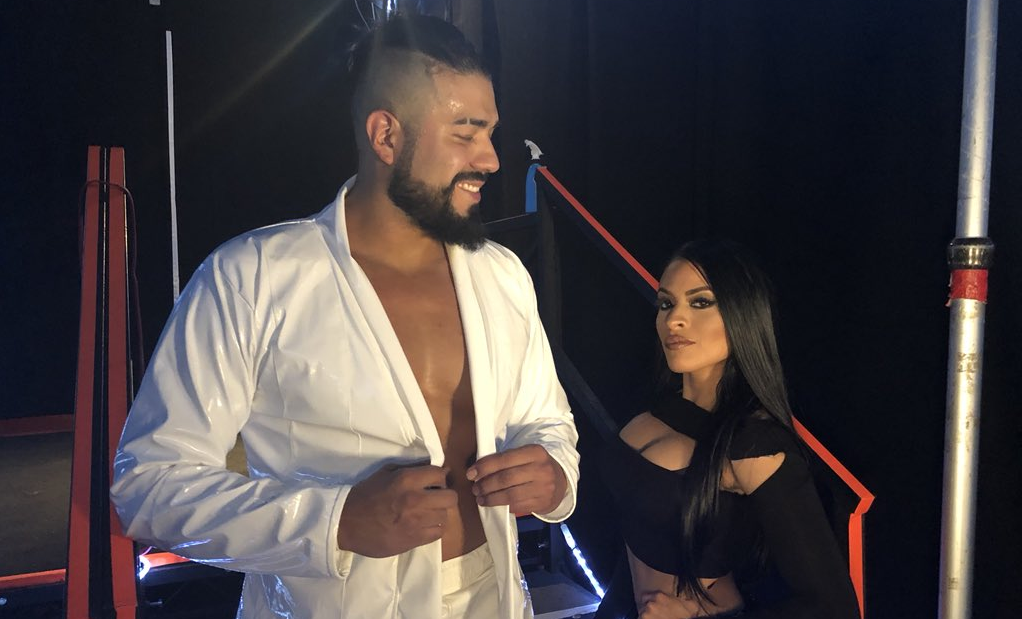 A look at the three stars for this week's edition of WWE Smackdown Live.
In hockey, a game's "three stars" represent the top three performers of the night. For more clarification, I defer to this Pittsburgh Gazette explanation:
"The tradition dates to the 1936-37 season, when Imperial Oil became the principal sponsor of Hockey Night in Canada radio broadcasts and was seeking a way to promote one of its products, Three Star gasoline. The idea of doing so by selecting the top three performers in a particular game purportedly came from a Canadian advertising agency.
Many clubs do recognize the player with the most three-star selections with an award or trophy, usually in conjunction with a corporate sponsorship, at the end of the season (or sometimes, each month). All six Canadian franchises, for example, have an affiliation with a well-known brewery.
The NHL keeps track of its own three-stars-of-the-night selections, but that is done on a league-wide basis. The league employs a system that awards 30 points to a first star, 20 to a second star and 10 to a third – a running total can be found on the league's website – but it does not present an award based on them."
In hockey tradition, the first star represents the best of the three, but all three are considered to be receiving a high honor.
---
Without further ado, here are the three stars of WWE Smackdown Live, May 15, 2018!
Honorable Mention:
The New Day
After seeing Xavier Woods get the fall over Cesaro, it appears we are headed for a tough decision for The New Day. Which one of the three gets the spot in the Money In The Bank Ladder Match. This apparent "controversy" couldn't come at a better time. The act is growing stale, and it's time to let Big E soar. It doesn't mean he get into the match, but he will definitely have the biggest impact in the split of the…NEW DAY!
Honorable Mention:
Becky Lynch
I didn't plan to have two of these, but this win was a long time coming for Becky. She has been quite directionless since last year's Money In The Bank loss, and her addition to this year's ladder match could be exactly what she needs to get back on track.
The Third Star:
Andrade Cien Almas & Zelina Vega
Man, I could not wait for this act to hit the main roster, and they hit it hard on Tuesday night. This is was exactly the type of debut both parties needed to see.
And don't mistake this for anything…this is a two-person show. Triple H himself said it before: With Zelina Vega, Andrade Almas might not have made it in WWE. But much like Brock Lesnar, Andrade has his "advocate," and their message is clear. They did't come to Smackdown Live to play nice, they came to take over.
And I for one cannot wait.
The Second Star:
Carmella
'Mella truly is money, and she proved it once again in this promo. Everything she does is so good.
Yes, it's easy to say that some of her schtick comes from Alexa Bliss. But she's doing it as well—maybe even a little bit better—than her predecessor. She's doing it to the point that I'm not sure who I would pick to win their match at Money In The Bank. And given that her opponent is Asuka? That's saying A LOT.
Others given consideration:
Rusev Day (Aiden English, Rusev, and Lana), Mandy Rose, Sonya Deville, Asuka, Big Cass, Daniel Bryan
And now…a distinction usually reserved for the top performer of the night…the first star!
The First Star:
Shinsuke Nakamura
On Tuesday's edition of WWE Smackdown, Shinsuke Nakamura got a huge win over AJ Styles. The victory was both smart and clean, exactly what Shinsuke needed to do.
And despite the finishes to their recent matches, we saw a real winner tonight and now he has the advantage headed into Money In The Bank. What stipulation will he pick? The easy assumption is Last Man Standing. Either way, it seems apparent (to me anyway) that Shinsuke will leave Chicago as your new WWE Champion.
---
Who are your three stars of the night? Comment on social media @ChairshotGreg, @theCHAIRSHOTcom, and use the hashtag #UseYourHead!