Tommaso Ciampa Should Win The WWE NXT Championship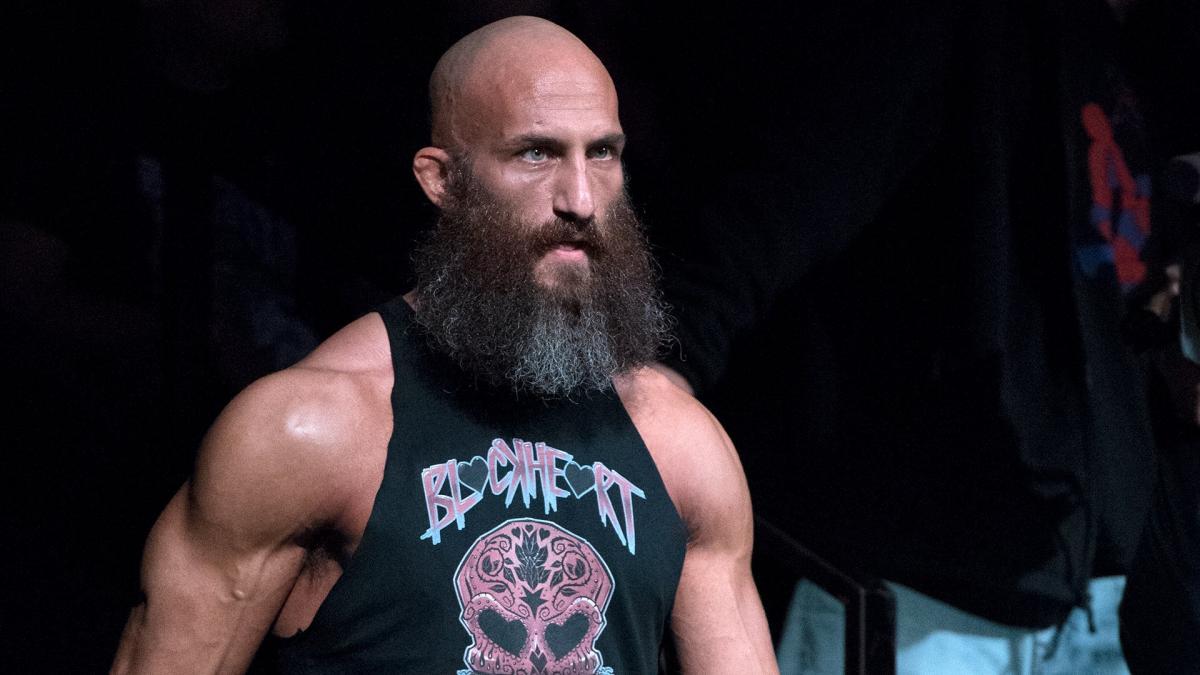 Think back to when Tommaso Ciampa turned heel at TakeOver Chicago. Did anyone expect to be as good a heel as he is now?
Attacking Johnny Gargano at TakeOver Philadelphia and later costing him his NXT career. Not only that but the months of trolling Gargano and the fans on Twitter building to his return.
Simply put Tommaso Ciampa is the best heel NXT has ever had. In fact, he's the best heel in WWE today.
The only person that's had close to the amount of heat Ciampa has now in NXT is Bo Dallas. Having said that he had more go away heat rather than we hate you heat.
People will say guys like Joe, Miz or Owens are the best heels in the company right now. I would say Ciampa is above them. Owens over the years has been trying to be more of a cool heel rather than being hated. Miz has stepped up in a way that fans are actually starting to respect him.  Joe doesn't try to be liked but he keeps getting put against Reigns which makes the fans cheer for him.
Ciampa vs Gargano is the best example of a crowd beloved Babyface against a despised heel that there's been in years. There's a reason it got 5 stars. Ciampa got slammed on concrete and fans chanted you deserve it. Has any heel in WWE got that kind of reaction? He so hated that the fans are happy to see him get hurt.
I said before that Gargano will probably be called up in  few months but Ciampa will likely stay in NXT because he's missed so much time with injury. Why not capitalize on his heat by giving him the NXT Title? His heat I think is too great for the North American title.
The last two weeks suggest there's going to be a rematch between Ciampa and Gargano at TakeOver Chicago which would be fitting a year on from Ciampa's turn. Why not make it an unofficial number 1 contenders match which Ciampa wins and goes on to beat Black in Brooklyn.
The fact that he doesn't have music helps emphasize how hated he is. Imagine if he beat Black in Brooklyn then the show goes off air with Ciampa holding the belt to a chorus of boos.
This can lead to months of Ciampa terrorizing NXT as it's champion. All building to someone the fans are behind taking the belt from him like maybe Ricochet. The fans will be so behind whoever goes up against him that you could make a new star. The matches would be great as well because Ciampa is a great wrestler which people forget since he's been gone for so long.
Ciampa wasn't even on NXT this week be you could still feel his presence as they kept recapping his attack on Gargano last week.
Candice couldn't focus on her match because she was worried abut her husband and Ohno challenged Ciampa to a match.
If they can keep Ciampa's heel momentum going through to his main roster call up he could go down as one of if not the best heel WWE's ever had.