Top 5 Matches: Week Ending 5/20/2018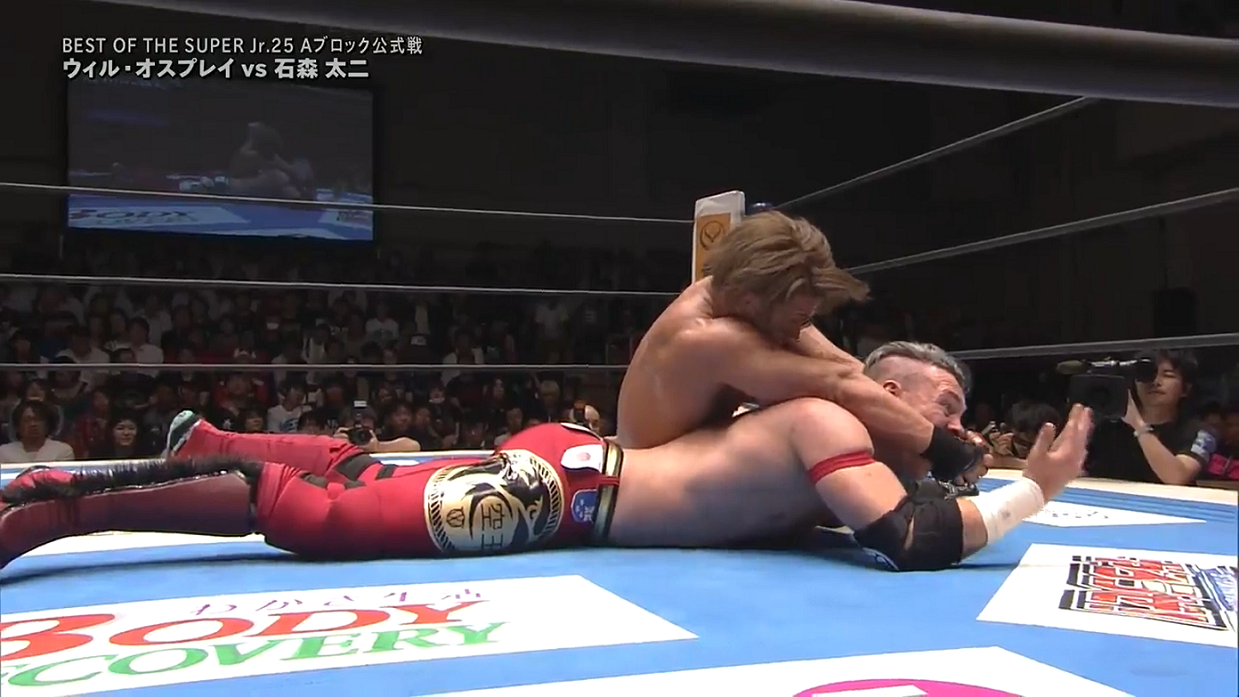 There were a lot matches to watch this week, and a rainy miserable week in Jersey lends itself to catching up on some shows I let slip past the wayside. Even though we've got two tournaments going on in Japan, this was a quality week from most companies. Either way, last week's winner was, Buddy Murphy vs Mustafa Ali 205 Live. The vote was a little close, but the cream rose to the top this time.
Now let's see what matches made the Top 5 this week:
5. ROH: Jay Lethal vs Punishment Martinez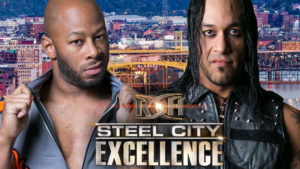 Jay Lethal is on his tour of trying "get his wins back", by challenging people who've recently defeated him.
This match started off shaky with Lethal jumping on Martinez immediately and slipping on the streamers (but saving it) while he goes for seven suicide dives. After that Lethal went after Martinez's knee and didn't really let up.
As the story of the match unfolded, we got to see Lethal start regaining that edge he lost after turning babyface. He focused the knee, put on numerous Figure Four Leglocks and made sure to attack the leg whenever given the chance. Martinez had a few glimmers of offense, but quickly lost any momentum because the knee would prove to be his downfall.
After a few strikes, a timely Lethal Injection picks up the victory for Jay. So that's one loss redeemed, now on to the next.
Rating: *** 1/2
4. MLW: Pentagon Jr vs Rey Fenix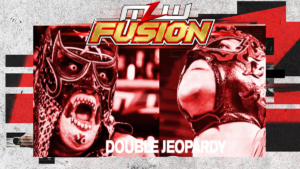 This Double Jeopardy match happened because of Pentagon and Salina de la Renta's tactics against MLW Champion Shane Strickland.
So we get another match between Fenix and Pentagon, and that's not really negative, it is however something we've seen often the last few months. But as always, they deliver a damn good match. Pentagon loves to go to the outside and steal hats, but Fenix's offense looked much better.
The interesting wrinkle right before the match was that Salina de la Renta signed Fenix to her stable, so she won regardless. It did seem like she was a little more invested in Pentagon winning, but she played impartial fairly well most of the match.
Fenix pulled off most of his rope jumping, springboard offense bt he still couldn't finish off Pentagon. After a Fear Factor onto the apron, Pentagon rolled in Fenix, hit his Pentagon Driver, and Fenix kicked out. This just annoyed Pentagon as he hits one more Fear Factor to pick up the pinfall.
Rating: *** 3/4
3. NJPW Best of Super Juniors 25: Taiji Ishimori vs Will Ospreay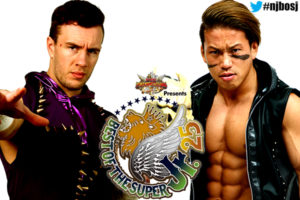 This is Ishimori's second BOSJ. He made it to the semi-finals of his last one before losing to the eventual winner Prince Devitt.
The most refreshing aspect to this match is that Taiji actually focuses a body part. Everything Ishimori did, meant something. Enziguiris that aim for the neck instead of the head, a sliding second rope German suplex, neckbreakers and an assortment of strikes aimed at the problem area. Early on he hits his new finish called Bloody Cross, but Ospreay managed to kick out.
Ospreay continued his Okada style of working from underneath and still finding the resolve to pull off his bigger moves, but he actually falls a little short here. He goes for Storm Breaker, but Ishimori rolls off, hit's a bicycle knee and then a big Reverse Rana. Ospreay has one more flash with a Standing Spanish Fly and goes for the Oscutter, just for Ishimori to catch him and counter it with another Bloody Cross.
Even if he doesn't win BOSJ, this helps establish the Reborn Bone Soldier and gives him a legitimate claim at a title shot.
Rating: ****
Honorable Mentions:
WWE Raw Intercontinental Championship: Kevin Owens vs Seth Rollins (c)
Rating: *** 1/4
NJPW Best of Super Juniors 25: Yoh vs Bushi
Rating: *** 1/4
ROH: Marty Scurll, Hangman Page & Cody vs SoCal Uncensored
Rating: *** 1/4
WWE SmackDown: Shinsuke Nakamura vs AJ Styles
Rating: *** 1/4
NJPW Best of Super Juniors 25: Chris Sabin vs Kushida
Rating: *** 1/4
AJPW: Toyou & Senshin vs Shuji Ishikawa & Suwama
Rating: ***
Lion's Gate Project: Daisuke Sekimoto vs Shota Umino
Rating: ***
2. NJPW Best of Super Juniors 25: Dragon Lee vs Sho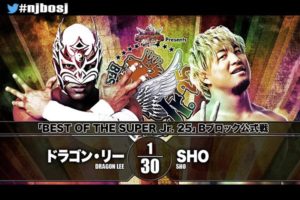 Dragon Lee has proven himself over and over in Mexico, but is slowly gaining more celebrity since Hiromu returned from excursion. Sho on the other hand, is known primarily as the power guy in Roppongi 3k, so having both halves in the tournament will help to flesh them out as characters.
This match went back and forth between a swiftly paced Lucha match, and a strong style Japanese match. Dragon Lee showed more power than he usually does, while Sho kept turning up the aggression. Big moves, nice ways of using the outside of the ring and the apron, just made this match fun to watch.
Given the fact that there isn't a ton of storyline, this was just a well paced tournament classic. After trying it once, but Sho countered, Dragon Lee finally hits his Desnucadora finisher and picks up a well earned pinfall.
BEST OF THE SUPER Jr.25 Bブロック公式戦 SHO VS ドラゴン・リー !
意地と意地のぶつかり合い!試合序盤から互いにフルスロットル!
登録&視聴▷https://t.co/jckInBuX7B#NJPWWorld #njBOSJ #NJPW pic.twitter.com/f9bTFnPi5j

— njpwworld (@njpwworld) May 19, 2018
Rating: **** 1/4
1. Dragon Gate King of Gate Tournament: Kzy vs Ben-K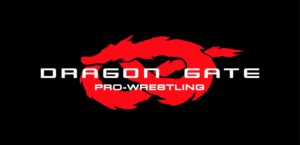 Two of the men that challenged for the Open the Dream Gate championship earlier in the year, and both carrying gold of their own in the tag team and trios divisions.
So sufficed to say, these are up and coming stars for Dragon Gate, and this match proved it. The pacing was fairly high energy the entire time, and did wonders for Ben-K, since it protected his Ben-K Bomb.
A big running shoulder tackle sent Kzy flying, and Ben-K showed off a lot of technical and power ability, where Kzy was the quicker more opportunistic one. La magistral pin attempts, frog splashes and DDTs weren't enough to put down Ben-K. As the match was coming to an end, Kzy did his best Hiroshi Tanahashi impression and hit a Swanton Bomb followed immediately by a Frog Splash, but Ben-K kicks out right as time expires.
Even though the match ends in a draw, it was exciting, well paced and did wonders for both men. In no way does the match feel incomplete with no definitive finish, especially since both men are faces, so it plays nicely.
Rating: **** 1/2
Now I feel like people will sob since nothing made the Top 5 from WWE so god forbid the computer would need to be used for something beyond porn, Twitter and Facebook. But as I usually say, when you have tournaments in other companies, their quality will go up, as compared to a usual television match. It's not like WWE had nothing good, but that's the beauty of their being more wrestling available than just what you get from one company.
Either way, I'm gonna go with my rankings for this week and vote for, Kzy vs Ben-K Dragon Gate. The match was fantastic, works well for two rising stars and adds some more suspense to the A Block since 1 point each makes the standings less swingy.
So if you want to cry about WWE not making it, or need to learn how to use a browser for more than porn, shoot me an e-mail at andrewbalaz@thechairshot.com – but regardless, make your opinion heard and Always Use Your Head.