Top 5: WWE NXT Performance Center Surprising Successes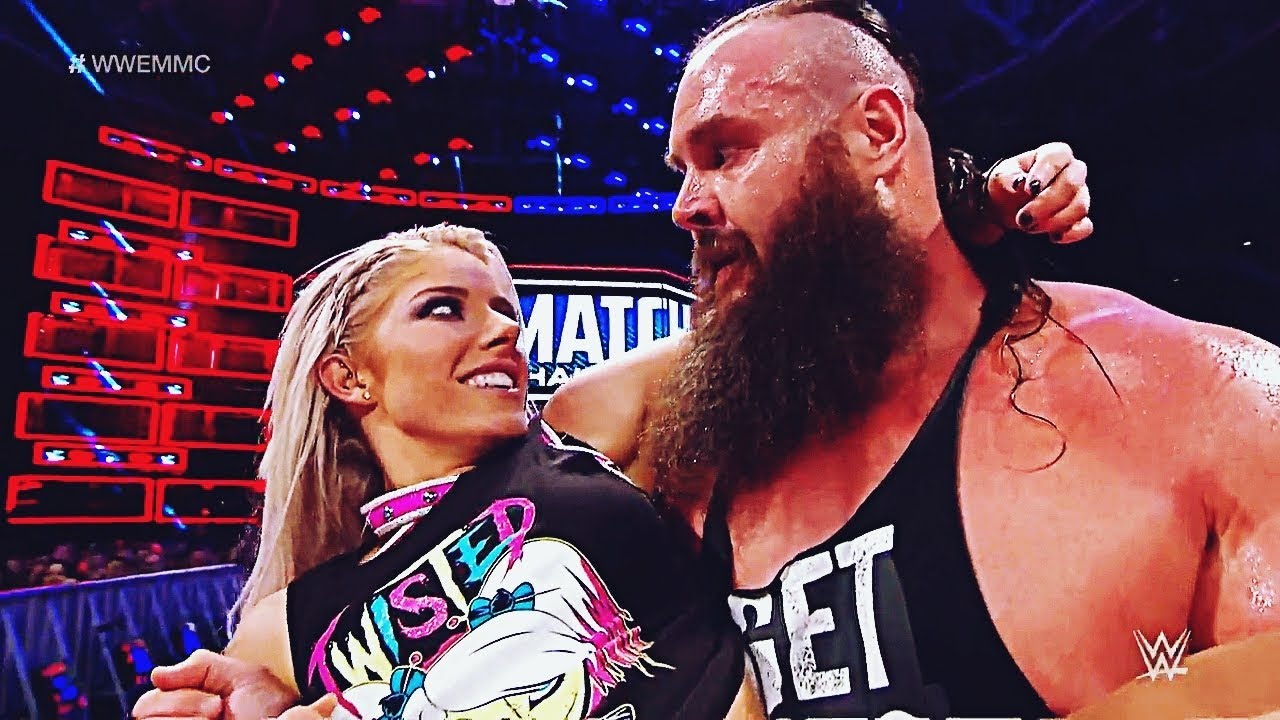 Last week, we honored the NFL Draft by discussing some of the biggest busts in recent WWE history. It was fun, but I can't help but think we can be more positive this week.
Indeed, not every draft pick or talent signing pans out. Some fail miserably. However, some end up exceeding our greatest expectations & paying off more than imagined.
These are the Top 5 NXT/Performance Center surprising success stories.
5. Corey Graves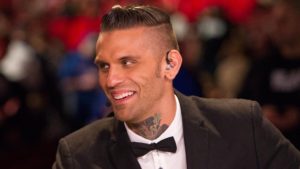 I was familiar with Graves before he came to WWE, and I can't say I was ever all that impressed. He struck me as a second-rate CM Punk, from the tattoos to the hair & ring attire. He had the look down, and he wasn't terrible in the ring or on the stick, but he wasn't on Punk's level in any regard. I didn't expect much to come of his going to WWE.
It seemed like I was right for awhile. Graves was solid but unspectacular during his run as an NXT in-ring performer. Concussion issues led to his retirement & it seemed like Corey Graves was destined to be a footnote in wrestling history. He didn't quit though. He found another aspect of the business to give a try, and ended up becoming one of WWE's best announcers of this century. He'll have a job as long as he wants one, or as long as he doesn't piss off Saudi Arabia with his social media.
4. Carmella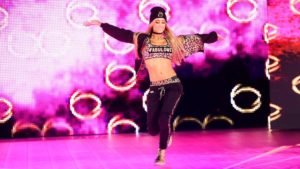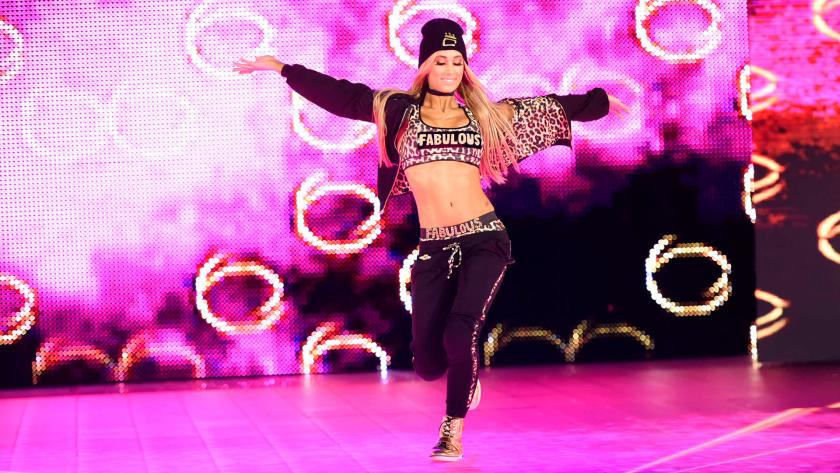 According to Enzo Amore, Carmella was hot as hell, and you couldn't teach that. She wasn't known for much else before her call-up. We all wondered why she was on a different brand than Enzo & Big Cass. It probably worked out better for her that way. She won the first Women's Money in the Bank briefcase thanks to James Ellsworth. Well, she won the first one thanks to him, then they had another match that she won without him. I'm still not sure what that was all about.
She had a pretty typical MITB briefcase holder push. Don't do much for awhile, threaten to cash in occasionally, then cash in. I'm not a big fan, but enough people are that WWE keeps doing it. Carmella is the current SmackDown Women's Champion. I'm not convinced it lasts long, but at least they let her cash in.
3. Elias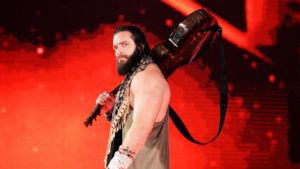 To say that The Drifter wasn't among the most popular NXT Superstars would be an understatement. Elias Samson got some heat from the Full Sail University crowd, but it wasn't the "Boo, you're an asshole" heat. It was the "Get the hell out of the ring" kind of heat. Nobody had anything good to say about Elias in any NXT coverage I saw, whether it was on message boards, social media or whatever.
Then he arrived on Raw and was a great heel. I know his YouTube numbers aren't great, but he's quite over with live audiences and his merchandise does pretty well. They like putting him with top acts like John Cena & Braun Strowman, & Undertaker was training with him prior to the Greatest Royal Rumble event. Undertaker is a pretty good person to have on your side. I fully expect Elias to have a long, prosperous career in WWE as a heat magnet getting his ass kicked by people that need to be asskickers.
2. Alexa Bliss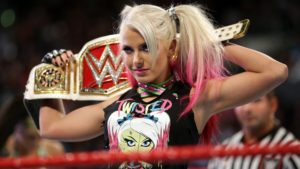 I remember people being mad that Alexa got drafted by the SmackDown brand over Bayley. How dare they draft a woman that got over as a manager in NXT! Alexa was not one of the Four Horsewomen that paved the road for future NXT ladies to follow. In spite of that, she's been one of the most successful women to make their way through the Performance Center.
She dominated the SmackDown women's division. Then she went to Raw & did the same thing. She's the best female heel on the roster without a doubt. I thought her year on SmackDown was better than her year on Raw, but you can't deny her status as one of the best in the game. Nobody would have expected that after her tenure in NXT where she was best known as the manager of Blake & Murphy.
Honorable Mention: CJ Parker/Juice Robinson
CJ Parker was not exactly a favorite of NXT viewers. I'm not sure if it was his wrestling ability, his pro Paris Agreement stance or what, but there weren't many tears shed when he was released. He didn't shed any tears either, or if he did he didn't let it last long. North American New Japan fans were a bit skeptical when Juice Robinson showed up on the scene, but he quickly established himself as a solid player.
Isn't it amazing how guys can suddenly re-establish themselves when they go to Japan? I remember a time where readers would make fun of me for suggesting such a thing. But now it's exactly what happens, and everybody is silent. Juice had to wait a little while, but he eventually found his success.
1. Braun Strowman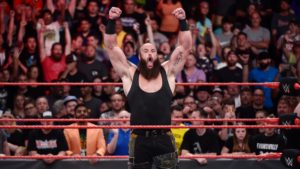 Braun did not have an NXT run. He appeared on a house show. He spent plenty of time at the Performance Center, but most of the world didn't see him until he popped up as a member of the Wyatt Family. The first impressions weren't great. I thought he was a big stiff that couldn't do anything & got his spot because he was the prototypical WWE big man. His Wyatt Family run wasn't exactly anything to write home about. He was big, but he had a goofy beard, some weird tattoos & unspectacular wrestling attire. We weren't even sure he passed the "look" test.
Then he started getting a singles push. He didn't have five-star matches. He wasn't a workrate marvel. In spite of that, he won most Internet wrestling fans over with his sheer physicality. He had this odd charisma about him. Once he started attacking Roman Reigns, everybody was won over. "I'M NOT FINISHED WITH YOU!" & "Get These Hands" became catchphrases. He became a babyface while being pushed as a monster heel.
WWE went with it. That usually ends up being bad, especially when they start doing comedic stuff. Braun sang a song to Elias. Braun formed #TeamLittleBig with Alexa Bliss, who he thought was kinda cute. Brain Strowman came out as his "brother". Braun won the Raw Tag Team Championships with a kid, then forfeited them because the kid had school. These things should sink performers like Braun Strowman. They haven't. Braun takes anything that WWE Creative gives him and makes it work. We all accept it somehow. It's Braun Strowman. He can be involved in some complete bullshit, but we know that he can destroy anybody in his path.
There is no greater vote of confidence than the one that Braun received last Friday. Daniel Bryan was in the Greatest Royal Rumble Match for over seventy minutes. We all know how angry people get when Bryan doesn't win the Rumble, or isn't even in the Rumble. Bryan is beloved by his audience like few wrestlers I've seen. Bryan got dumped out by Big Cass, then Braun got rid of Cass. Everybody was good with that. We all accepted that Bryan lasted the longest in a Royal Rumble Match, and Braun won it. Had anybody else won it we may have complained. But it was Braun, so it was ok.
WWE has spent years trying to make Roman Reigns "the guy". Some accept it, some don't. If Braun Strowman takes the Universal Championship from Brock Lesnar, they will get one of the best fan celebrations in the history of modern wrestling. I really can't explain it, but I know it to be true. I also know that I will be celebrating with them.
He's the guy, brother.
Carol: Should Shane Be WWE Champion?
Shane seems poised to be Mr. McMahon 2.0. Does that also give him a free pass to grab the title this year?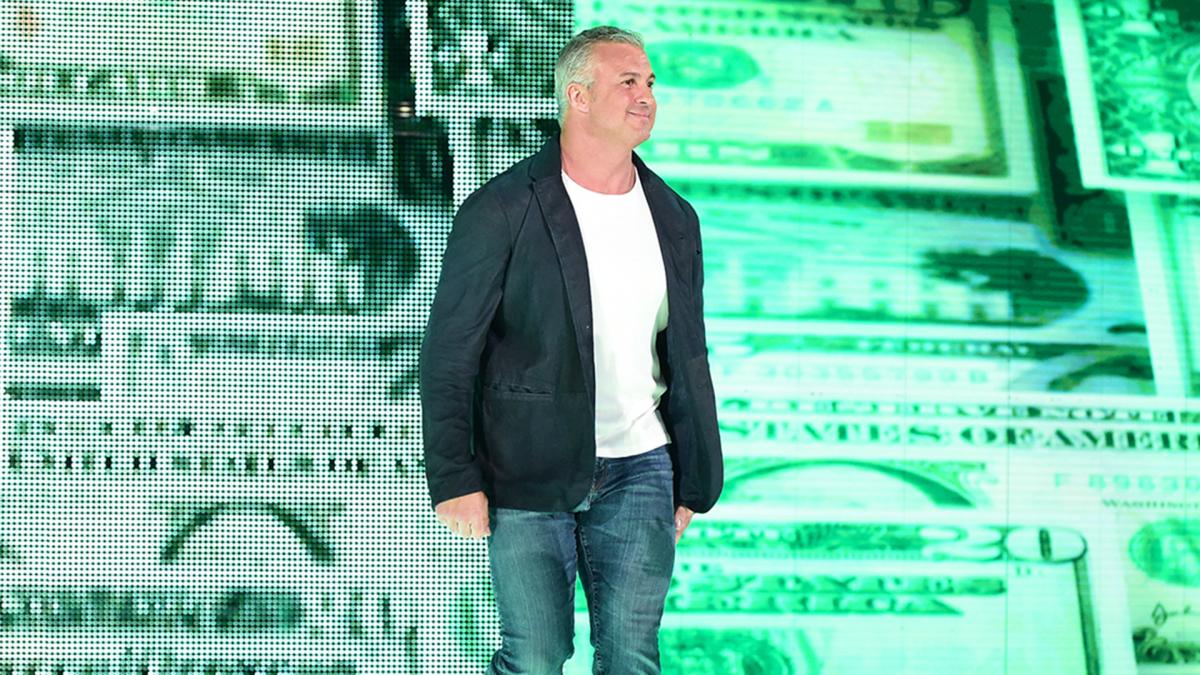 Shane seems poised to be Mr. McMahon 2.0. Does that also give him a free pass to grab the title this year?
The McMahon family is known to be egomaniacs, both on and off screen. One member of the McMahons who has made his presence known on weekly television is Shane. When Shane returned to WWE after a seven-year hiatus, fans were ecstatic to see their favorite McMahon back on television. Yet, that excitement has now waned since Shane is hogging the spotlight.
Shane's push began back at Crown Jewel, where he replaced an injured Miz in the tournament to win the award to call him "The Best In the World." Since then Shane's been the center focus of SmackDown as he proudly proclaims his new title of being the best.
After beating The Miz at WrestleMania, Shane has set his sights on destroying WWE's top star Roman Reigns. With the help of Drew McIntyre, Shane has managed to beat down The Big Dog.
So what's next for Shane if he and Drew after they're finished with Reigns?
Well, if the rumors are true, Shane may challenge Kofi Kingston for the WWE Championship.
I'm like the rest of you; I am against the idea of Shane being WWE Champion. Yet, don't be surprised if WWE actually goes this route.
In the past, we've seen members of the McMahon family win championships. Shane is a former tag team, European, and Hardcore champion. Yet, unlike his father and brother-in-law, he's never held the WWE Championship. But that could change depending on the direction of his storyline.
Shane loves to brag that he's the best in the world and with him being unstoppable, he feels like he can do anything. So the next logical step in his plan is to get his hands on the WWE Championship.
With the Scottish Psychopath in his corner, Shane has the upperhand in his quest for the gold. McIntyre could easily take out Xavier Woods and Big E, giving Shane the opportunity to pin Kofi. Winning the WWE Championship would further increase Shane's ego along with earning him more boos from the crowd.
Having another McMahon hog the championship belt would bring a lot of heat. WWE has been in a creative slump as of late and Shane's title win could go either way. It could set in motion new challengers, who are looking to take down Shane McMahon. Or the fans' hatred towards Shane will continue to grow with him as champion and lead to more viewers tuning out of WWE television.
As I stated earlier, I'm against Shane McMahon winning the WWE Championship, yet I've come to expect the worst in WWE these days, so it's only a matter of time before he's holding the belt.
Personally, I'd like to see the championship opportunity given to Shane's henchman Drew McIntyre. Drew's long overdue for a singles career and championship run. Maybe with Shane as champion, this will open up the opportunity for Drew to break free from his role as enforcer and stake his claim as a championship contender.
Tiffany's Takes: WWE NXT (6-19-19)
After weeks of silence, what is the state of the NXT championship and of Undisputed Era?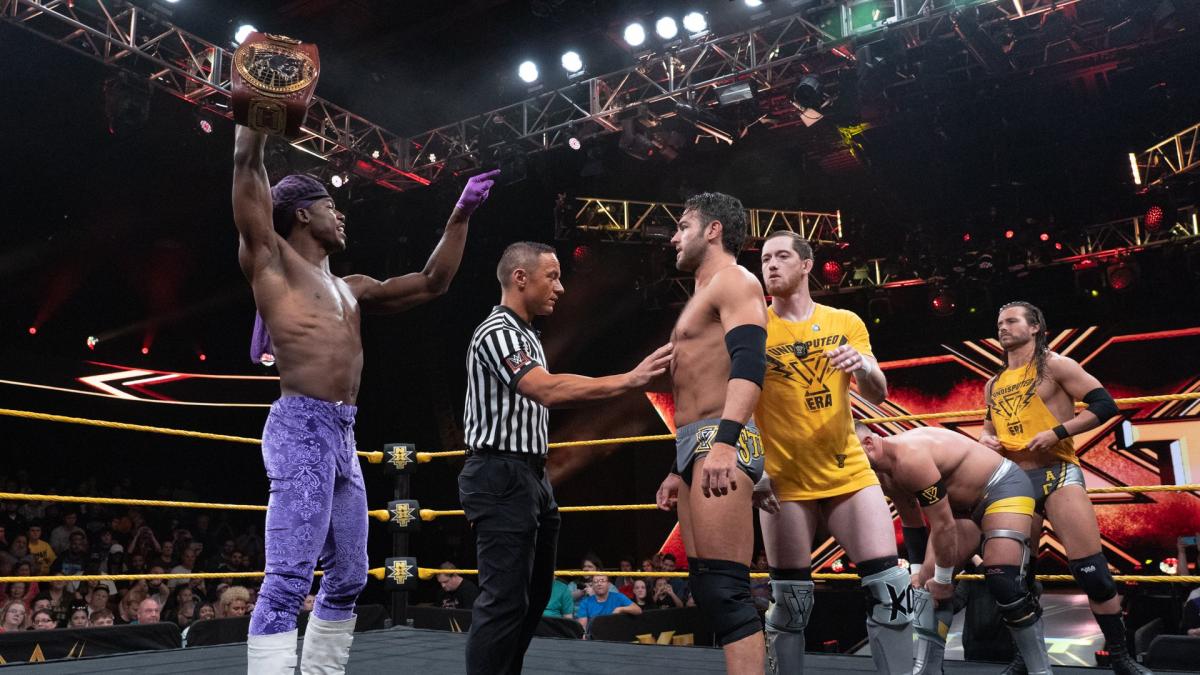 After weeks of silence, what is the state of the NXT championship and of Undisputed Era?
Undisputed Era vs Everyone: I'm not an Adam Cole fan, but I'll admit that he at least shares the joy with his buddies. I like that UE is making this a win for all of them, rather than just Cole even though he was the only one to win at TakeOver XXV. I had been beginning to doubt whether UE could get back to their winning ways, especially with all the descent between Strong and Cole, but it seems like everything's good for now. Also, love that they're using the Championship as a stepping stone to get the rest of the male titles.
I do have a question: Where's Johnny Gargano? We've finally heard from Cole, but there still hasn't been a peep from the former champ. What is going on?
The six man was REALLY good, even though Dream, Breeze, and Riddle seem like extremely strange bedfellows, they worked really well together, but they weren't the team that the Undisputed Era are, and that was the decider. I was really happy Strong got the pin and that things seem good in Undisputed Era, but I'm not sure things will stay that way for long.
NXT Tag Team Division: I like that the Street Profits are touting themselves as the People's Champs of tag team wrestling, but with Forgotten Sons and Undisputed Era both gunning for the titles, I'm not sure the love of the fans is going to be all that helpful.
NXT Women's Division: I loved Mia Yim's promo on Baszler, I think a lot of people have overlooked Yim since she hasn't been featured prominently on NXT since her debut, but she's easily one of the best female performers in the promotion. I can't wait for her and Baszler to lock up again.
When I saw that Taynara Conti and Xia Li would be locking up, I was immediately intrigued because a match between two badass martial artists is either amazing or a trainwreck. Unfortunately, the match wasn't long enough for either woman to really show their stuff. It was still an okay match, but I was hoping for more from both women.
Breakout Tournament: I LOVE this idea. One of the biggest complaints against WWE, in general, is that the rosters are so big, only a few people get any TV time, so for there to be a tournament exclusively for guys who haven't been on TV to get a chance in the sun is an idea I can get behind!
Damian Priest vs Raul Mendoza: So after weeks of promos and speculation. Punishment Martinez, now known as Damian Priest, made his debut by beat the holy hell out of Raul Medoza, who put up a pretty valiant effort. I'm usually very skeptical about newcomers who were big in ther promotions because they never seem to live up to the hype, but I was impressed by Priest. We'll see what happens down the road, but he's probably going to be NXT Champ before too long.
Overall Comments: That was a really good episode! Cole is finally back in NXT and everything is getting set up for the summer heading into SummerSlam weekend.
I loved how the Undisputed Era is building on Cole's success, but I don't think all's well in the kingdom given Strong and Cole's issues with each other. I think that will come to a head down the road.
Gargano's continued absence puzzles me since it's really unusual, even for NXT, for a former champ to go almost a month without some kind of promo or rematch.
I wish Conti vs Li had gotten more time.
I can't wait for the big cage match next week.
The Breakout Tournament is genius and I can't wait to see those matches!
That's it for Tiffany's NXT US Takes! Tune in Sunday for Stomping Grounds coverage!