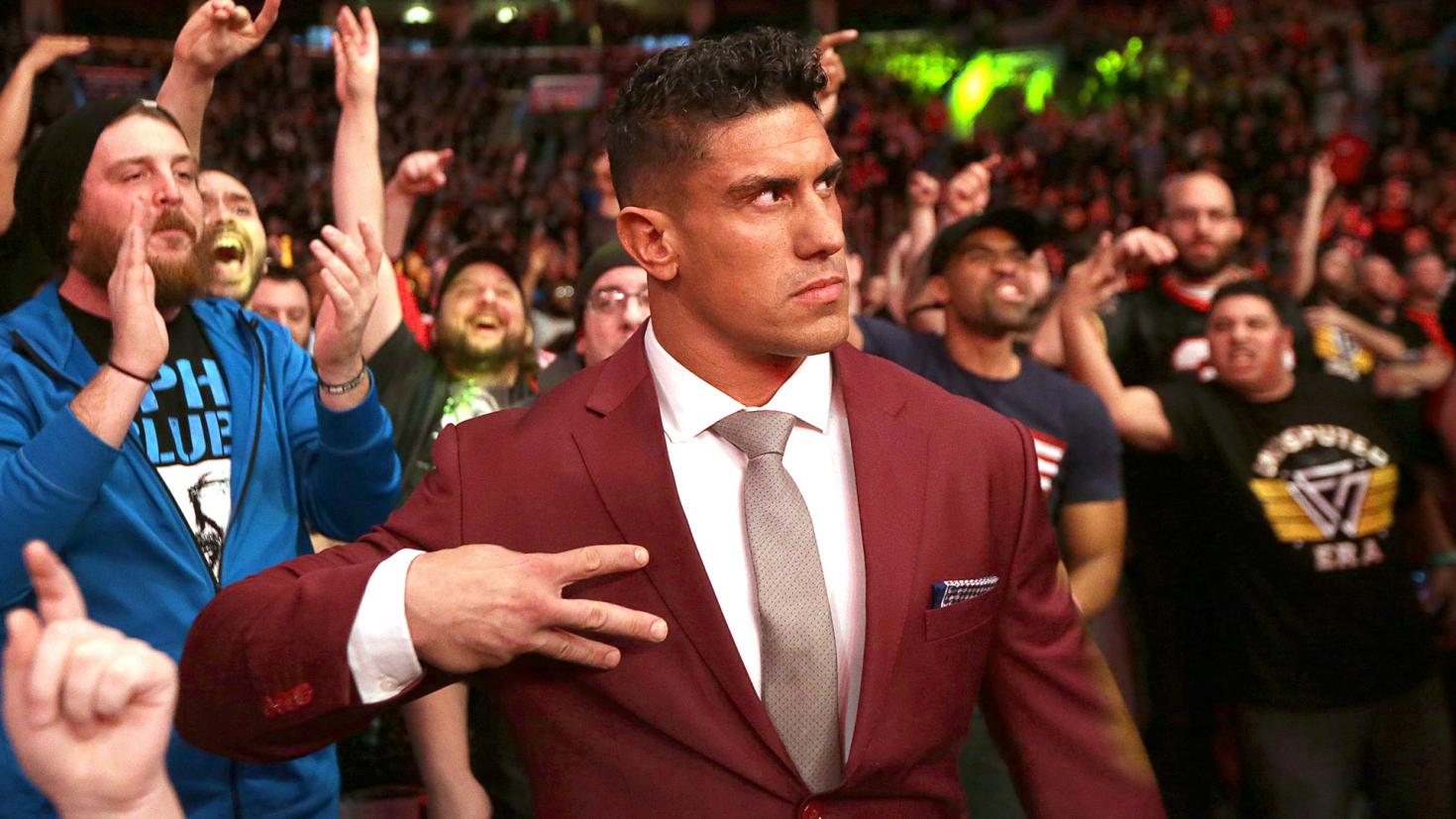 Out of all the people who have been released from WWE EC3 has to be one of the most successful. He's up there with Drew Galloway and Cody Rhodes.
It was probably the best thing for him at the time because Derek Bateman was never going to be a world champion.
When he showed up in TNA as the Kayfabe nephew of Dixie Carter you could see he was a totally different person. Very soon he became the world champion and one of faces of the company. It was here that he proved he could thrive as a main eventer.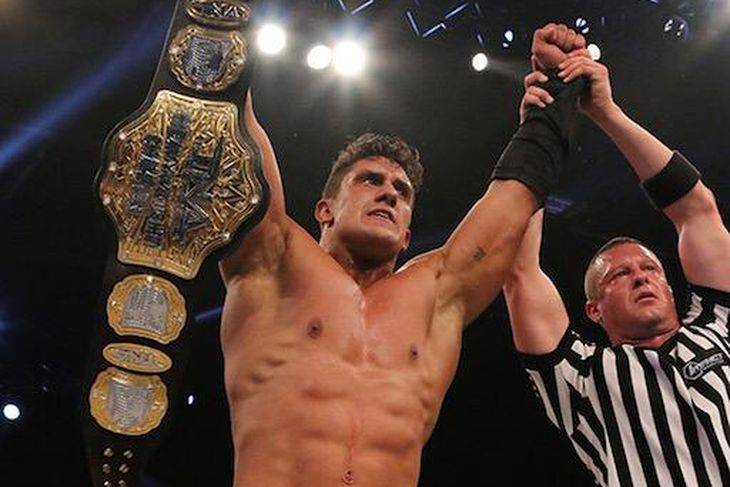 Towards the end of 2017 it was announced that EC3 was yet another person who had decided to part ways with Impact Wrestling. Immediately beginning speculation of a WWE return. Then came Takeover Philadelphia where not only was he in the crowd but to many people's surprise he was still called EC3.
This was a positive step because he had gained so much notoriety as EC3 to debut under any other name would be a mistake. Thank god he didn't go back to being Derek Bateman.
He wouldn't make his official debut until a few weeks before New Orleans where he was expecting to be handed the North American Championship. His first match back as we know would be given 5 stars not all down to him but he played his part. It goes to show how much of a star he is that he could have won that belt in his first match back and fans would have bought it.
Despite that since then all he's down is pre taped vignettes and a squash match against Raul Mendoza. I know they way NXT does things not everyone needs to be on TV every week but I would've expected more given how he was brought in.
Looking at the stories that are building towards Chicago it doesn't look like EC3 fits into the current plans. They can't have him challenge for the North American Championship because it would be heel vs heel. It looks like Sullivan is the one intended to challenge Black but I think it should be EC3.
EC3 can easily be slide into that main event role simply explaining that he is EC3 and does what he wants. He and Black could put on a good match and the loss wouldn't harm him all that much.
If there's no plan for him why is he even in NXT? He could easily debut on the main roster tomorrow. Hopefully better than his former Impact Wrestling counter part Bobby Lashley (what happened to him).
He could believably be put in there against the majority of people on the main roster. The most interesting prospects to me are him vs either John Cena or Daniel Bryan.The later of which excites me given their history in the old NXT.
Maybe WWE have this great long term plan for him that we don't know about which starts in NXT. Hopefully they do because in terms of top stars EC3 is in the top 1 Percent.
---
Always Use Your Head and visit the official Pro Wrestling Tees store for The Chairshot All t-shirt proceeds help support the advancement of your favorite hard-hitting wrestling website, The Chairshot!

---
Top 5: 2018 Dream Matches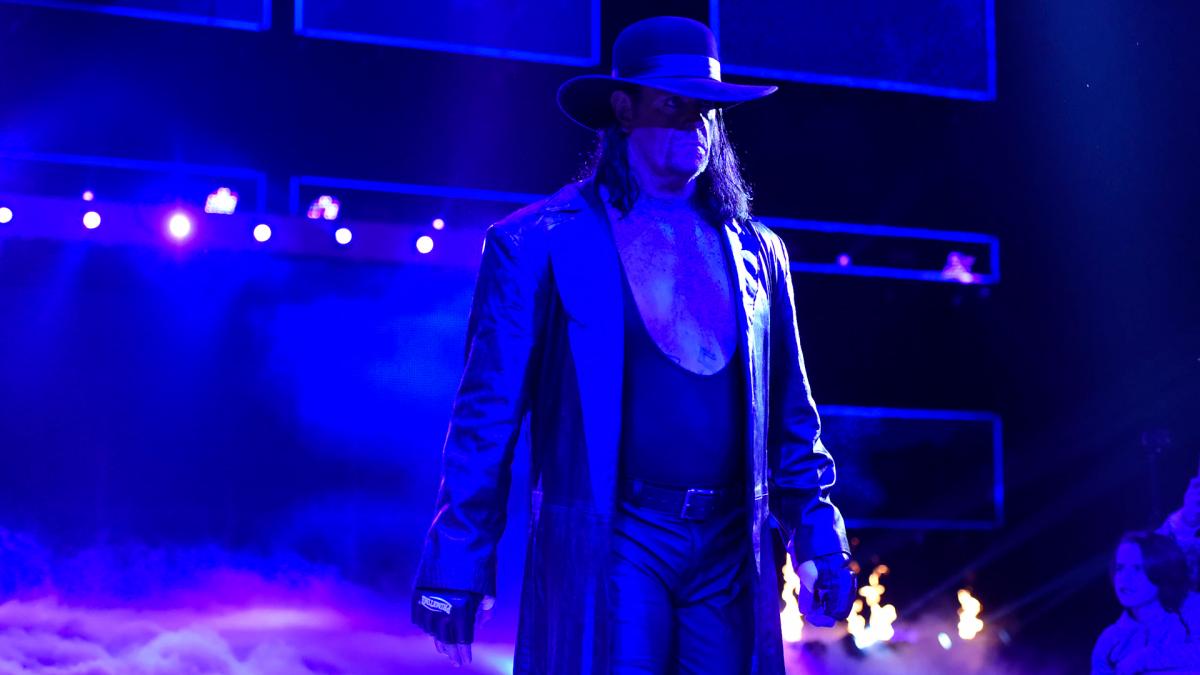 Some folks out there have been complaining about the All In card lacking that epic feel. I feel like these people would have complained no matter what Cody & Rhodes the Young Bucks booked on the show, but I have to admit that Cody vs. Nick Aldis isn't exactly something that I've been dying to see. Last week however, they announced a match between two of the most talked about wrestlers of the last few years that have never crossed paths.
Kenny Omega -VS- Pentagon

September 1st #ALLin pic.twitter.com/3ej5rn659z

— All In (@ALL_IN_2018) August 12, 2018
Kenny Omega is the Best Bout Machine and the talk of New Japan & the wrestling world. His status with that company is a constant topic of conversation, as everyone wonders when/if he'll make the jump to WWE. He's admitted it'll probably happen someday, but he has no reason to be displeased with where he is.
Pentagon Jr./Pentagon Dark/Penta el 0 M wrestles pretty much everywhere except Japan & WWE, it seems. Lucha Underground, Impact Wrestling, AAA, CMLL, they've all hosted Pentagon & his arm-breaking ways. There's been some WWE hype, but Penta doesn't seem the type to tie himself down to one company, or even one name.
Omega vs. Penta qualifies as a dream match in my eyes. We've seen Kenny tear it up on NJPW World. We've seen Pentagon do his thing in companies all across North America. It'll be interesting to see how it goes. In honor of this machup, I've put my thinking cap on and come up with some other matches I haven't seen before that I think would be fun.
These are the Top 5 2018 Dream Matches.
5. Dalton Castle vs. Velveteen Dream
I see a lot of Dream hype online during & just after every NXT Takeover. I don't hear a word about him any other time, but he's a talented performer with a certain charisma about him. His flamboyance is a key tool he uses to play mind games with his opponent. Some feel he could be the future of the business, but believe that WWE's main writing staff will be unable to use him properly.
Castle is a character that could only exist in its true form in Ring of Honor or a promotion on its level. TNA wanted him to have Girls when Boys were what made the entrance work. He overcame the barrier that flamboyant acts had previously faced in ROH by being as talented in the ring as he was on the microphone. Both of these guys get it done in every aspect of the game, and seeing them in a feud would be very interesting.
4. Charlotte Flair vs. Tessa Blanchard
Charlotte has stood on top of WWE's women's scene for a couple of years now, but another daughter of a Horseman is making her presence felt on television these days. Tessa has been in NXT rings before, but didn't cross paths with Charlotte before making her way to Impact Wrestling. The daughter of Tully and step-daughter of Magnum TA has made her desire for this match between two daughters of Jim Crockett Promotions legends well-known. One figures it has to happen someday.
I'm not sure that Ric & Tully ever faced off one on one. The one place I can think of that it could have happened would have been the Southwest territory while Tully was one of the top heels, but I'm not sure the NWA Champion toured there. Maybe Houston on a Paul Boesch card? Somebody should ask Mathew Sforcina.
3. LA Park vs. Dean Ambrose
LA Park is having a career renaissance in 2018. He's main eventing Arena Mexico shows for CMLL. He'll be in the TripleMania main event for AAA. This obviously never happens because CMLL & AAA don't trust each other (for good reason), but Park's viability with the lucha audience is such that both promotions are rolling with it. He'll also be appearing in MLW to work the likes of PCO. His matches, as they have been for the past couple of decades, have been wild.
Dean Ambrose hasn't done anything in 2018. He's been out with a torn tricep since December 2017. As we all know, Dean is the Lunatic Fringe & one of wrestling's craziest brawlers when he's healthy. Anybody that knows me knows that I love a good, out of control brawl. Matches where furniture is flying, foreign objects are in play & fans need to run for their lives are good times in my book. These two would probably get a promotion banned from a venue.
---
Always Use Your Head and visit the official Pro Wrestling Tees store for The Chairshot All t-shirt proceeds help support the advancement of your favorite hard-hitting wrestling website, The Chairshot!

---
Three Stars of The Night: WWE Monday Night Raw (August 13, 2018)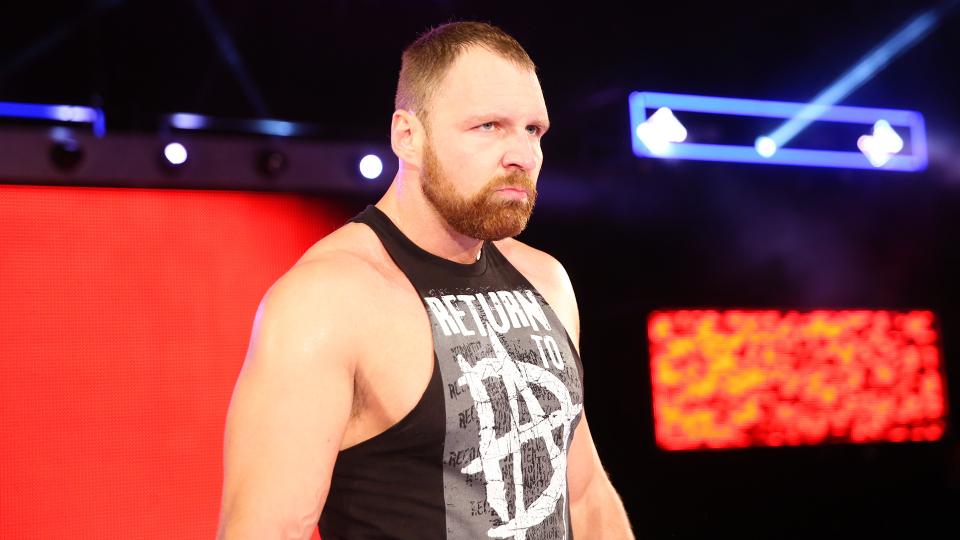 A look at the Three Stars Of The Night for the August 13th edition of WWE Monday Night Raw!
Did you miss me? I know you did! If you are new to this format, the Three Stars concept is defined below. Take a look and this will make way more sense.
Good? Excellent!
Now then, the Road to SummerSlam comes to a close for WWE Monday Night Raw–and that means some folks are earning some stars!
The Third Star:
The Revival
Raw featured multiple tag team matches (it WAS a go-home show, after all), but The Revival is once again showing why they are THE team on Raw. This match is exhibit A, B, and C. It's time for Patrick O'Dowd's Cycle Of WWE Tag Team Wrestling to continue to roll, with the belts finally resting on a legitimate tag team for an extended period of time.
Maybe not at SummerSlam, but soon.
The Second Star:
"Local Musician" Ricky Roberts (and Elias)
John Skyler is 31 years old, and has been wrestling since 2008. He's made multiple appearances on WWE (and NXT) broadcasts in the past, but his appearance on RAW as Ricky Roberts? That takes the cake.
Hell of a job, Ricky. Hell of a job.
Other Honorable Mentions:
Alexa Bliss, Ember Moon, Alicia Fox's head-dress, Ronda Rousey, Mojo Rawley, Kevin Owens, Constable Corbin
And now… a distinction usually reserved
for the top performer of the night …the first star!
The First Star:
Dean Ambrose
"Less is more" is a phrase that more professional wrestlers need to learn, and tonight one who basically did the least (Dean Ambrose) really accomplished the most. Dean's return to Raw ignited the crowd, social media, and really added some needed "zing" to the Dolph Ziggler's Intercontinental Championship defense against Seth Rollins at SummerSlam.Hopefully shorter hair and a fuller beard means we are getting more Stone Cold out of Dean Ambrose and less Mick Foley.
(Full disclosure: I always thought Ambrose had "Stone Cold" potential if used right. Hopefully we're headed down that road.)
Will he stay on the good side with Seth, or is Dean setting up his brother for a big swerve? Time will tell us soon enough!
---
Who are your Three Stars of WWE Monday Night Raw? Comment on social media @ChairshotGreg, @theCHAIRSHOTcom, and use the hashtag #UseYourHead!
---
In hockey, a game's "Three Stars Of The Night" represent the top three performers of the night. For more clarification, I defer to this Pittsburgh Gazette explanation:
"The tradition dates to the 1936-37 season, when Imperial Oil became the principal sponsor of Hockey Night in Canada radio broadcasts and was seeking a way to promote one of its products, Three Star gasoline. The idea of doing so by selecting the top three performers in a particular game purportedly came from a Canadian advertising agency.
Many clubs do recognize the player with the most three-star selections with an award or trophy, usually in conjunction with a corporate sponsorship, at the end of the season (or sometimes, each month). All six Canadian franchises, for example, have an affiliation with a well-known brewery.
The NHL keeps track of its own Three Stars Of The Night selections, but that is done on a league-wide basis. The league employs a system that awards 30 points to a first star, 20 to a second star and 10 to a third – a running total can be found on the league's website – but it does not present an award based on them."
In hockey tradition, the first star represents the best of the three, but all three are considered to be receiving a high honor.
---
Always Use Your Head and visit the official Pro Wrestling Tees store for The Chairshot All t-shirt proceeds help support the advancement of your favorite hard-hitting wrestling website, The Chairshot!

---
The 10 Defining Moments Of Kurt Angle's Career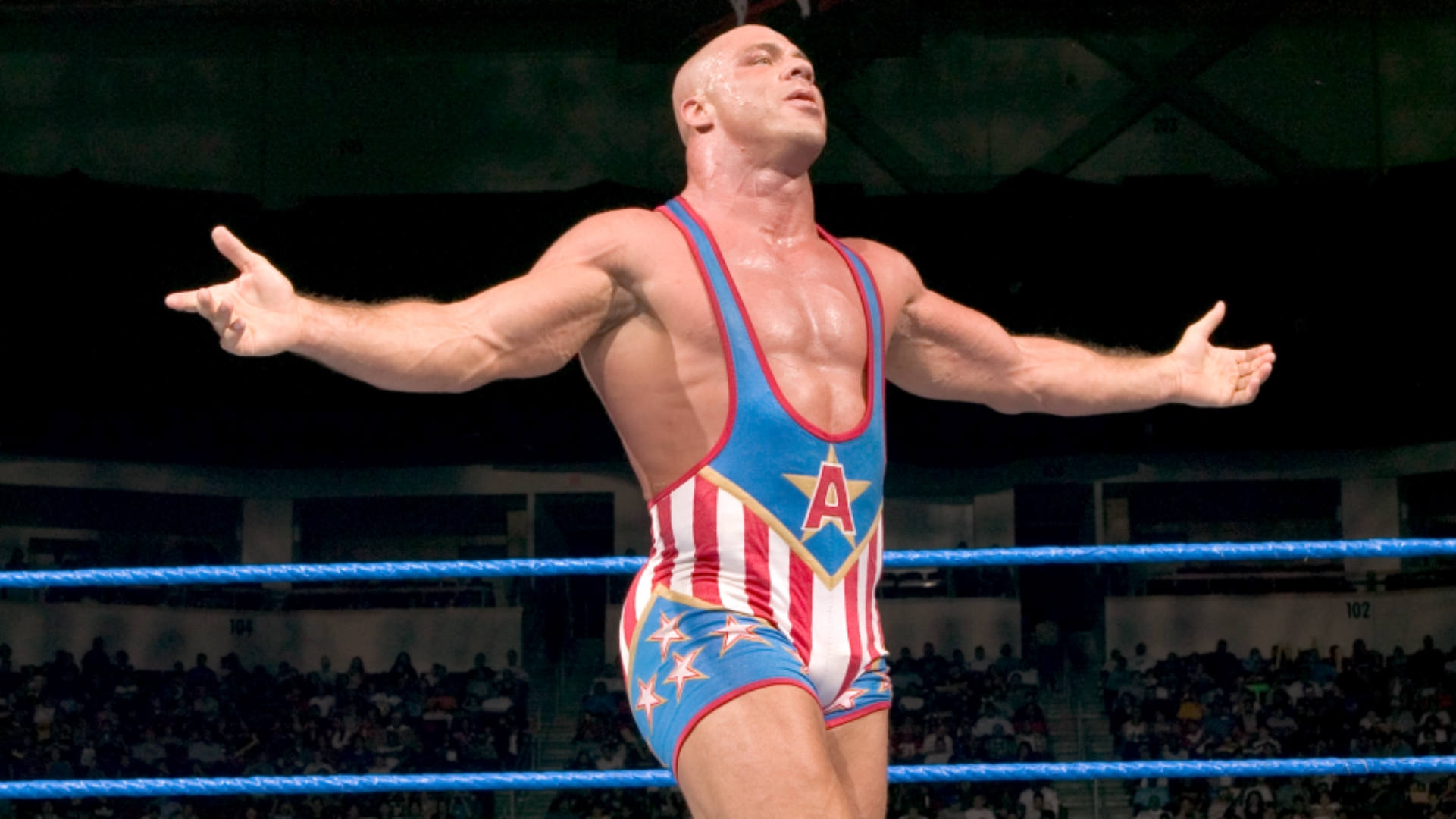 Don't let his cringe worthy role as RAW GM distract you from the fact that Kurt Angle is one of the best in ring technicians of all time. A legit Olympic gold medalist and a multi time world champion as  anyone transitioned from amateur wrestling to pro wrestling as seamlessly as Kurt Angle.
He's one of the most decorated wrestlers of all time and has had a career filled with great moments but which best define the Career of pro wrestling's only Olympic Gold medallist. That's Why I'm here to give you the 10 defining moments of Kurt Angles career.
10. Winning His Gold Medal
I don't know if you're aware of this, but Kurt Angle won a gold medal with a broken freaken neck. He might have mentioned it once or twice. Angle shifted his wait to avoid losing a point but in doing so he landed right on his head. However since Angle is not like most people he still gained the points and went on to win the gold medal
This is on the list not just cause it's a great accomplishment in its self but the fact it became the crux of Kurt Angle's character. This gave Kurt that air of legitimacy and immediately set him apart from everyone else on the roster as there had never been a gold medallist in Pro wrestling before.
9. Appearing in ECW
Despite not debuting until late 99 WWE first offered Kurt Angle a contract in 96 shortly after winning his medal. This was around the time they were brining in people with legit sporting backgrounds like Mark Henry and Ken Shamrock.
Angle was hesitant but a trip to Philadelphia nearly soured Angle on pro wrestling altogether. Angle was a guest at an ECW show because Paul Heyman was trying to convince him to debut for him. It just so happened this was the same show Where the Sandman was crucified by Raven. Not only did they offend many of the people in attendance, but Angle was so offended he walked out.
Imagine if Angle hadn't changed his mind and never went into pro wrestling. This match would have deprived us of so many great matches and moments. 
---
Always Use Your Head and visit the official Pro Wrestling Tees store for The Chairshot All t-shirt proceeds help support the advancement of your favorite hard-hitting wrestling website, The Chairshot!

---