Wrestle-1 Tour 2018 Cherry Blossom Results & Review (4/18/2018)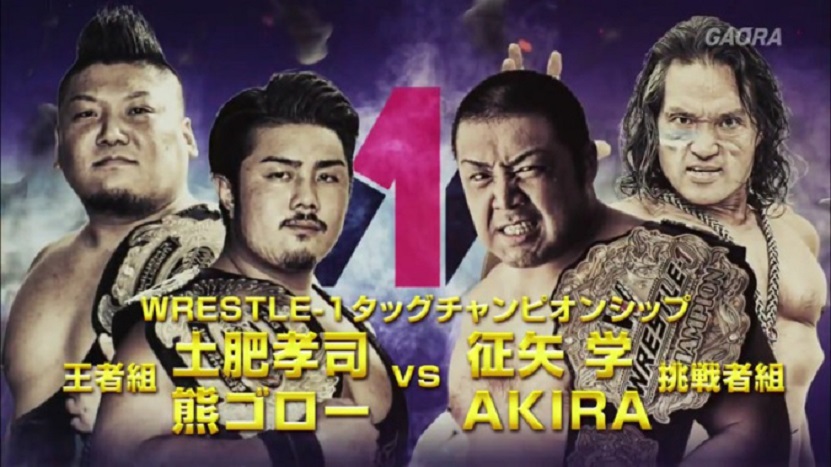 Hello and welcome to another Wrestle-1 Show with the Cherry Blossom tour. I was gonna do the one previous to this, but with too much having to cover and not much happening on that show, figured we would go right to this show where we have the return of Shotaro Ashino along with three title matches today, so definitely a stacked card and let's…dive right in.
Tag Team Match
Shotaro Ashino & Yusuke Kodama vs. Joji Otani & Masayuki Mitomi
Review: Ashino has returned to Wrestle-1 after losing his championship to Manabu Soya as he looks to build up more momentum before seeking his revenge on Manabu. This was actually a really solid match with both Joji and Masayuki working really well together here as a tag team while Ashino and Yusuke doing the same thing here and giving her great chemistry which is a great way to start off the show. Ashino, even without the title is still as aggressive as ever as he was taking out his frustrations on the opposing team here. Lots of exciting back and forth action, but Ashino would get the victory with his Ankle Lock on Masayuki and would walk away soon as the bell rings.
Recommended: Solid match, check it out.
Eight Man Tag Team Match
FUJITA, Kaz Hayashi, MAZADA & Ryuji Hijikata vs. Ganseki Tanaka, Jun Tonsho, Shunsuke Sayama & Tsugutaka Sato
Review: We get a eight man tag with the veterans taking on the future up and comers, but we got FUJITA and MAZADA on this team and not with NOSAWA while he has a tag match later on tonight, weird. Jun Sonsho looks just so skinny here like he's not even a hundred pounds soaking wet. But I feel like I had to put it out there and say, his attire looks a little similar to one of Natio's old ones even though his shorts are a solid red, but I think it's the boots that remind me.
Anyway, this match wasn't bad either as all eight of them would showcase the right amount of time they needed to do while still being a short and entertaining match here. Not a whole lot to talk about this match since it's an exhibition as FUJITA hits the SAYONARA on Jun for the win here.
Recommended: Give it a look if interested.
Tag Team Match
ASUKA & Hiroe Nagahama vs. Hana Kimura & Natsumi Maki
Review: Up next we have our women's tag match with Hana teaming up with Natsumi Maki who are called Actwres Girl'Z as they take on two people from Pro Wrestling WAVE, Hiroe and possibly one of my favorites in that promotions, ASUKA. ASUKA is nineteen years old and is a transgendered person (MtF), but she doesn't let that stop her from doing the thing she does and that's to wrestle, and she's also really good at it as she reminds me of a young Jushin Liger with how she moves in the ring. This girl has a fantastic future if she keeps working hard and not let what people say affect her. ASUKA and Hana going back and forth with the Big Boot was a joy to see and makes me wanna see them in one on one action soon and I hope we see that because that'll definitely be a great match to see.
Only con was we didn't see Hiroe really in this match at all since it was mostly ASUKA fighting both Hana and Natsumi, who are great by the way and not that I mind seeing more ASUKA, but also wanted to see what Hiroe could do also. ASUKA would get the win over Hana with a Chokeslam and I have a good feeling that Wrestle-1 will give us this one on one match soon. While I don't have this service, but Pro Wrestling WAVE does have a network if you're interested in what they got or if you're a fan of ASUKA, go to http://zabun-japan.com/wave_network/ to find out info about their service along with their shows and roster.
Recommended: Solid match, great women and teasing a future match.
WRESTLE-1 Result Title Match
Jiro 'Ikemen' Kuroshio (c) vs. Seigo Tachibana
Review: Our first title match of the night and of course it's my kawaii man, Jiro defending his Result Championship in his first defense again someone that has pinned him in a previous tour, Seigo as he looks to pin him once more and this time to claim the Result Championship. This match was just entertaining as the majority of it was just commentary and you know what? I had no issue with that since Jiro is charismatic and funny, and the crowd just loved it, so what more could you want? My main problem with Jiro is his selling can sometimes be off since he either sells really well or just hardly sells at all and it can be a little bit annoying at times, but he's still very enjoyable. We do get some wrestling in the match and some dirty tactics by Seigo due to being part of Enfant Terribles obviously, but his tricks would hardly work out for him and even got bitch slapped by Jiro's jacket and that was funny.
Ten minutes into the match, Seigo would hit Jiro in the head with a kendo stick and would proceed to roll him up, but Jiro would reverse it to roll him up as well which is calls the Ikemen Flash and he retains the Result Championship. I now kinda wanna see Jiro take on Shingo Tagaki for the Open the Owari Gate Championship since that will be funny and great to see.
Recommended: If you want good laughs and nice wrestling, definitely check it out as it's harmless fun.
Six Man Tag Team Match
Andy Wu, Takanori Ito & Jay Freddie vs. Masayuki Kono, NOSAWA Rongai & Shuji Kondo
Review: Another vet/NEW ERA match here and still confused why NOSAWA didn't have his partners in this match, but oh well. Andy Wu just gets abused throughout most of the match here, specially with NOSAWA attempting to rip his mask off of him and he actually did get close a few times since it almost ripped in half before he was stopped. The match was average with really nothing to talk much about as Shuji Konda would hit the King Kong Lariat on Jay Freddie to secure the win. After the match, Shuji Konda would give the NEW ERA an ultimatum to either split up for good or remain as they are, but Andy Wu said that they'll never die and refuse to split, but it appears Konda didn't like that answer. Curious to see where it'll go.
Recommended: Match is kinda skippable, but up to you.
WRESTLE-1 Cruiserweight Title Match
Seiki Yoshioka (c) vs. Alejandro
Review: This match I was definitely looking forward to after seeing how well Alejandro has been doing throughout the entire Cruiser Fes Tournament and gets to take on Seiki Yoshioka who I am a fan of on the roster, and it's finally for the Cruiserweight Championship as Seiki looks to have a fourth successful title defense here while Alejandro has been building up quite the momentum during the tour before this match, so let's see how it plays out. The match would start slow after Alejandro had a little offense in the beginning as Seiki would just toy with him during the majority of the match, slapping him around, kicking him down, pretty much not taking him seriously at all. But Alejandro would turn it around to get some momentum in the match and would even hit a Canadian Destroyer, but Seiki kicked out and I still hate when people kick out of that move and just treat it as a sequences more than an actual finisher now, sad really. It would finally start picking up a lot better in the last five minutes with nice back and forth action and some close calls thinking that this match could go either way, but Seiki would put Alejandro away with a Shining Wizard and end it with his SK, and still WRESTLE-1 Cruiserweight Champion. While the match wasn't fantastic, I thought it was really solid for what it was and I hope they get a rematch to try and top this encounter since both guys are really good. No new challengers stepped up to the plate to try and take the title from Seiki.
Recommended: Worth a view, really solid match.
WRESTLE-1 Tag Team Title Match
Koji Doi & Kumagoro (c) vs. AKIRA & Manabu Soya
Review: We have NEW ERA defending the Tag titles against AKIRA and the new WRESTLE-1 Champion, Manabu after they made their claim to go for the titles and still promising AKIRA that they would still have this match despite defeating Ashino at a previous show. This is my first time paying full attention to Kumagoro and I gotta say that he's not bad at all since he can work and can definitely see him going for the WRESTLE-1 Championship this year against Manabu.
I think it's crazy that AKIRA is 52 years old and he moves around like he's twenty years young since he gets great height for when he does his Dropkicks or Spinning Heel Kicks, and is just agile aside from those two things and all I gotta say is good for him. Manabu unfortunately didn't do too much in this match and it was a shame, but I guess they wanted the champ to not do too much and let AKIRA do most of the match since it's more his thing along with them strengthening their bond together since AKIRA was the one that helped motivate Manabu to fix himself. The tag mtatch was solid since everyone has done well with some nice spots despite the few little nit picks I had with the match with slow pacing and what appeared to be a botched ending. AKIRA hits his Musasabi Press on Koji Doi and it was a good way to end the match too, but it looked like Kumagoro broke it!
I think even though from where the angle was that he didn't even touch him, so they decide to do it again and this time they get the win and we have new champions. After the match, Kumagoro would attack his own partner and signaled that he is leaving NEW ERA as he now joins Ashino and Enfants Terribles while Ashino states that he wants the tag titles and picks his new member as his partner.
Recommended: Solid tag match, worth a view.
Overall: It wasn't a terrible show, but it wasn't great either since while most of the matches were solid, nothing really to write home about or say which matches stood out as amazing compared to their previous show I did which was much better.
Favorite Match: Jiro 'Ikemen' Kuroshio vs. Seigo Tachibana
Least Favorite Match: Andy Wu, Takanori Ito & Jay Freddie vs. Masayuki Kono, NOSAWA Rongai & Shuji Kondo
Score: 7/10
(NOAH) NOAH NEWSLETTER VOL.191 ~ 18TH NOVEMBER 2022
NOAH coverage still going strong! A few title changes and defenses keeps things interesting heading toward the end of the year!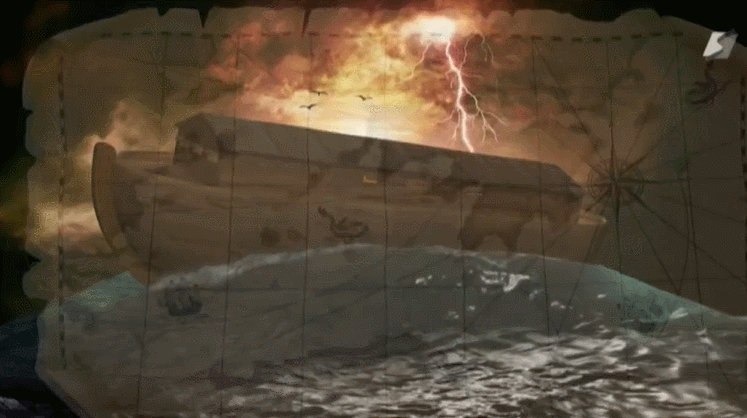 NEWS
Kongoh Juniors finally win gold, Atsushi Kotoge demands a rematch
Shuji Kondo and his perpetually terrified partner, Hajime Ohara, ended a long losing streak for the Kongoh Juniors and finally won a title for their unit, when Seiki Yoshioka tapped to Hajime Ohara's Muy Bien. Ohara's reward from Kondo was to be kicked in the head repeatedly. When Ohara did get to his feet, Atsushi Kotoge was asking for a rematch, something the champions later granted, although Ohara did initially shove the belt in Kotoge's face and tell him to beat it. The titles will be defended on the 23rd November at the National Yoyogi Stadium 2nd Gymnasium. There will be no pre match.
Dante Leon wins his first Noah title, the GHC Junior
In a match which was half American style and half Noah style, Dante Leon beat Ninja Mack for the GHC Junior, and won his first title in Noah. Unfortunately, due to HAYATA'S injury Ninja Mack's reign was not as it should have been, so I would imagine that at some point in the future he will be given a longer run. No challenger has come forward as of yet to challenge Dante Leon.
Funky fail, but respect earned
Funky Express lost their challenge for the GHC Heavyweight Tag titles when Takashi Sugiura choked Akitoshi Saito out and the referee stopped the match. It was a heartbreaking loss for the challengers who were visibly moved. They have may have lost in their attempt, but in the eyes of fans, they gained something far more important, respect. Long seen as a comedy unit who worked the openers, Disco Dancing, Funkiness, King Tany, discussions of a giant belt made for four (funded by Masao Inoue's piggybank according to Aki), things have changed with the departure of members and Saito and Yone managed to turn themselves into credible challengers.
Funaki's warning comes true, El Hijo Del Dr Wagner Jnr becomes the GHC National Champion
When El Hijo Del Dr Wagner Jnr, Masakatsu Funaki had foreboding about the challenge. Kazushi Sakuraba he could handle as Sakuraba was known to him, it was also the case with his previous challengers as while he may not have known Simon Gotch prior to the match, he was aware that Gotch was of a similar skillset. El Hijo Del Dr Wagner Junior was not. Funaki spoke of other difficulties too aside from him being a luchadore in that he also outweighed him and was younger than him too. All these factors combined on the night with Wagner Jnr's ability, for the title to change hands. Wagner Jnr was laying out the Mexican flag in the ring to add the belt to it, when his next challenger, Yoshiki Inamura appeared at ringside. Inamura got straight to the point, saying he was here to challenge. El Hijo Del Dr Wagner Jnr accepted, and the two will fight on the 23rd November at the National Yoyogi Stadium 2nd Gymnasium.
Yoshiki Inamura gave a small interview about his challenge, and he touched on the subject of Kaito Kiyomiya. Inamura stated that although Kiyomiya is younger than him, he is still his senior, which has been a factor in Inamura wanting a singles belt too. Inamura says this will be "standing next to Kiyomiya, not beneath him".
Kaito Kiyomiya retains against Thatcher, Kenoh back again
In a match that was to atone for the title match against Kazuyuki Fujita, (which I don't think Kiyomiya was very happy with), he faced a trial by fire when the GHC Heavyweight was defended against Timothy Thatcher. In his previous title reign, when he was being challenged by Naomichi Marufuji, Marufuji had told him that he was going to take him apart bit by bit, which was what Thatcher did. Kiyomiya had to get the win on momentum by dropping a few Transformed Shining Wizards, because everything he did Thatcher reversed into the dreaded armbar. Kenoh had been on commentary and as soon as he saw the result, removed his headset, and came down to the ring to challenge.
"Hey, Kiyomiya, you did your best in today's title match too. Just! You "just" tried your best. Even elementary school students can "just" do their best. So, what are you left with today? What can you create? What can Noah create? On January 1st at the Nippon Budokan, The Great Muta vs Shinsuke Nakamura has taken the subject from the champion, and what are you doing? Working hard? You can't win with just that! Muta vs Shinsuke Nakamura…who can win in terms of the subject…Brock Lesnar, Dwayne Johnson…The Rock. No, it's The Rock and me, Kenoh! Well, I know that I'm no match for Rock, but I have that kind of will! I will save Noah from danger. It's not Muta vs Nakamura. I will challenge you for your belt, and I'll take away the topic!"
Kiyomiya responded,
"Maybe, I am just trying my best. But what will you create? I will create a new Noah! So you and I, let's fight for real! I don't want to lose anything on social media or by transmission, so please, fight all out against me."
Kenoh
"January 1st, Nippon Budokan, you are not the one who will surpass Muta vs Shinsuke Nakamura. I will exceed by myself, and the one who will take this belt is me, Kenoh!"
*Title match has been set for The Nippon Budokan on the 1st January 2023.
The first pre match took place at the Noah/Dragon Gate event the next day. The main event was not as wild as the rest of the show had been, but it did culminate in Kiyomiya being pinned by Kenoh, and a picture of that moment appearing on the front cover of "Weekly Pro".
Noah vs Dragon Gate
Aside from the main event as mentioned above, the event saw;
– NOSAWA Rongai getting pinged by plastic
– Satoshi Kojima as the mystery opponent of Hollywood Stalker Ichikawa. Kojima said the match was for HAYATA, who he hopes gets well soon and returns to Noah.
– Kenoh describing partner Kouta Minoura as "cute". Which is probably the first time Kenoh has ever described anyone ever as that.
– H.Y.O said he wants a singles match with Ninja Mack. Otherwise he was not impressed with Noah overall.
– Shun Skywalker finally snap when teaming with Tadasuke. In usual frenetic style, Tadasuke tried to get Shun to do his corner camera spot, and ended up dragging him over. Things steadily went downhill from there.
– YAMATO beat Seiki Yoshioka, but was full of praise for him.
– YO-HEY danced with Natural Vibes on entry, and although dancing cannot have been easy in that heavy coat, he loved it. Daisuke Harada says he is obsessed and cannot stop watching!
Noah Tryouts
Katsuhiko Nakajima and Naomichi Marufuji (alongside Xtreme Tiger) have appeared in both New York and San Francisco for Pro Wrestling Revolution and King of The Indies 2022. They stopped over in San Jose, California, to hold tryouts. Two lucky wrestlers were chosen, who will now come to Japan and train in the dojo and appear in Noah. Marufuji said they were very overcome, and he saw tears. I am afraid I do not have the names of the winners.
ELSEWHERE IN NOAH
– Kenoh will appear at the Yokohama Corsairs game on the 19th November to fire a t-shirt gun (bazooka).
– Kaito Kiyomiya has posted some, shall we say, steamy pictures on his Instagram. One involved him bare-chested and toweling his hair, the other one was being naked save for a necklace while sitting in a bath. Fortunately, he did not reveal all, but the picture was certainly close to being south of the border.
– Yoshiki Inamura celebrated his 30th birthday on the 18th November. Work never stopped during the day as he was giving interviews on his upcoming title challenge, but in the evening he was taken to the Ribera Steakhouse, and given a green jacket.
– Kaito Kiyomiya had an audition for Ninja Warrior.
– During the title match, Dante Leon stole ring announcer G-Man's chair from under him. G-Man got his revenge by posting a picture of Leon sitting and watching TV, his back to the camera and completely unaware, as G-Man's hand advanced on him threateningly.
– Satoshi Kojima said their team name was now "Takajima" because he had given "Satoshi" to Mohammed Yone. Sugi said it was kind of hard to pronounce.
– Kaito Kiyomiya has parted with the "Supernova" nickname and gotten new theme music, "REGENERATION" and is now "Galaxy View".
EVENT RECAPS AND POST MATCH PROMOS
– GLOBAL2DAYS WRESTLE UNIVERSE PRESENTS GLOBAL HONORED CROWN (Thursday November 10th, Korakuen Hall)
Event recapPost match interviews
CURRENT CHAMPIONS
THIS WEEK IN NOAH
(Full November schedule)
NOAH the BEST 2022
Date: Wednesday, November 23rd
Venue: National Yoyogi Stadium 2nd Gymnasium
Start time: Doors open 13:30 JST, event starts 15:00 JST
Broadcast: WrestleUniverse (English commentary available)
Birthdays & Anniversaries
Saturday 19th November: HI69 debut anniversary (22)
Friday 25th November: AMAKUSA (37)
ARTICLES
Title match removal of Supernova, champion Kaito Kiyomiya declaration of change and resolution! 
Noah/DragonGate: Press conference for the youngsters match: Inamura declares "Overwhelming", Mochizuki Jnr "Absolutely Win The Fight"
Noah/DragonGate: GM Saito "Help Me!" in a "1 vs 5" crisis. NOSAWA & Horiguchi already declare betrayal 
Noah/DragonGate: Tadasuke & Shun burst into the press conference, attacking AMAKUSA & Fujiwara
Noah/DragonGate: Kenoh cuts Yuki Yoshioka in half, calling him a "Pathetic champion, carried by the company"
THE TOUGH comment on their ZERO-1 Participation
Noah/DragonGate: Realization of Noah and DragonGate Champions at the joint show…Kenoh completely demolishes Kiyomiya with a strong pre-emptive strike towards the New Year's Day Budokan
Noah/DragonGate: Satoshi Kojima backstage comments – "Get Well Soon HAYATA" 
Noah/DragonGate: GM Saito is in trouble, break up with friends & unreasonable rap request…victory for rare trio of KZY & YO-HEY
Noah/DragonGate: YAMATO comments on Seiki Yoshioka
G-MANS Note Vol 2: In charge of Pro Wrestling Noah's English YouTube & English Announcement 
WEEKLY PRO ARTICLES & INTERVIEWS
Hiroshi Tanahashi's Dragon Note – Tanahashi discusses Keiji Mutoh's retirement
"Follow Me You Bastards" – Kenoh's column (4th October 2022)
BOOK CORNER
"Donmai, Donmai" – Mitsuharu Misawa's diary
GIF taken from WrestleUniverse
Picture credit: Kaito Kiyomiya, Weekly Pro
(NOAH) NOAH NEWSLETTER VOL.190 ~ 6TH NOVEMBER 2022
Mutoh's retirement tour continues, Shinsuke Nakamura's video challenge is official, and a former Junior returns under a new name! Hisame enlightens us all!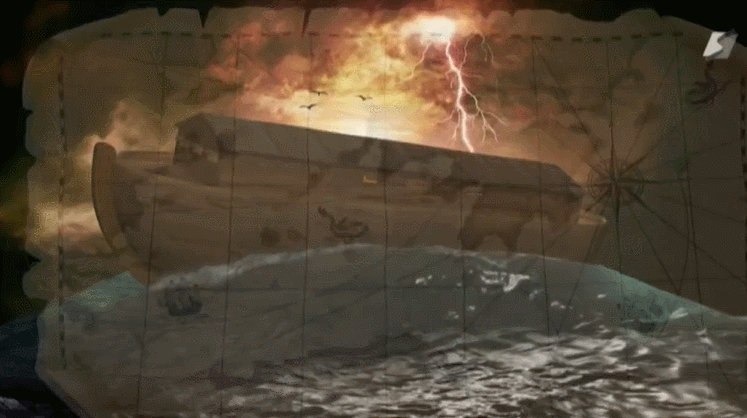 NEWS
NOAH announced during the Ariake Arena event on October 30th, that The Great Muta would be appearing at their New Year's Day event on January 1st at The Nippon Budokan, with his surprise opponent being Shinsuke Nakamura, who is currently overseas in WWE. As Nakamura said himself, he has had matches with Keiji Mutoh, but this will be his first and last time with Great Muta.
NOAH had shortlisted Shinsuke Nakamura as a possible opponent for either Keiji Mutoh or Great Muta somewhere along the line, and had to be very persistent in their request, which paid off in the end.
NOSAWA'S final battle
NOSAWA has been preparing for his retirement by wrapping up loose ends; namely by his own produce, "Tokyo Dream Final: The Last Festival", that will take place at Korakuen Hall on the 20th December and finishing things with STINGER, namely Yoshinari Ogawa. This will not take place at the produce in December. NOSAWA says for the final battle, which will take place on the November 23rd show main event at the Yoyogi National Stadium he will bring Kotaro Suzuki and Ikuto Hidaka as seconds. The final battle will be a somewhat one sided match of NOSAWA Rongai, Eita and Super Crazy against Yoshinari Ogawa, Yasutaka Yano and Kai Fujimura. Unfortunately for Ogawa he is currently the only person left in STINGER with any substantial experience, as HAYATA and Yuya Susumu are injured (both NOSAWA and Yoshinari Ogawa have seemingly forgotten about Susumu, which probably won't sit well with him when he returns), and Chris Ridgeway has now returned to England for the time being, but that said, Ogawa and Yano were very successful against Perros the last time they fought them.
Kiyomiya retains, Thatcher challenges
Kaito Kiyomiya made a desperate effort to win against Kazuyuki Fujita after a match which saw him try and wear Fujita down only for Fujita to bounce back, and which Kiyomiya had to win by taking Fujita by surprise. After the match, Timothy Thatcher came to the ring and challenged for the GHC Heavyweight title.
Due to the short time (and shows) between Ariake Arena on the 30th October and the title match on the 10th November, there has only been one pre-match, which was won by Timothy Thatcher over Kaito Kiyomiya via the dreaded Fujiwara Armbar on 3rd November. As Thatcher pointed out, and as Kiyomiya well knows, he is undefeated in NOAH.
AMAKUSA
A mysterious masked man made an appearance in NOAH at The Ariake Arena on the 30th October, to rescue Seiki Yoshioka and Atsushi Kotoge from an attack made by The Kongoh Juniors, following the GHC Junior Heavyweight Tag match. The masked man unmasked himself, revealing himself to be Haoh who had both a new look and new move-set.
The man said his name was AMAKUSA, and he was going to go to the top of NOAH, which started by crushing Tadasuke. It has since been discovered (credit Metal NOAH), that the reason why Haoh seemingly vanished, was that he had joined Junta Miyawaki in Mexico, which also explains the new techniques he is using.
Funky Express challenge for the GHC Heavyweight Tag Belts
With Masao Inoue not returning to NOAH for the time being and Shuhei Taniguchi leaving the unit, Funky Express has been Mohammed Yone and Akitoshi Saito. A few weeks ago, Saito revealed that NOAH alumnae, Tamon Honda, had gifted him the use of his finisher, "The Dead End". Yone said with that, they could go to the top, and so after Takashi Sugiura and Satoshi Kojima had defeated Kongoh's Kenoh and Katsuhiko Nakajima, they came and challenged for the belts.
At the press conference on the 1st November, it became apparent that the real competition was between Takashi Sugiura and Akitoshi Saito, while Satoshi Kojima said his battle with Mohammed Yone would be over the name "Satoshi", which happens to be Yone's real first name. At the only pre match between them on the 3rd November, Saito and Sugiura kept fighting even after the bell had rung.
From Kongoh to Kongoh
Not to lose the chance of their team holding gold, the Kongoh Junior's Hajime Ohara and Shuji Kondo challenged The NOAH Junior Regulars (Seiki Yoshioka and Atsushi Kotoge) for the GHC Junior Heavyweight Tag Belts, after Tadasuke and HI69 had failed in their attempt. As this is the NOAH Junior Regulars, things got rough and this of course was broken up by AMAKUSA. During the press conference/match signing that followed, Shuji Kondo threw the champions a bone and what he called a "test" for his quaking pupil, Hajime Ohara. Kondo told them that if they wanted to defeat them, then they should attack Ohara's legs as they were in very bad condition. The champions didn't take them up on this, as they didn't know whether Kondo was leading them on or not, but in any event they lost their one and only pre match (Kondo via King Kong Lariat), which led Kondo to say they should have listened to him. Title match will take place at the big all titles defended night at Korakuen Hall on the 10th November.
HAYATA injured, Ninja Mack new GHC Junior Heavyweight Champion, Dante Leon challenges
Unfortunately the GHC Junior Heavyweight title match between HAYATA and Ninja Mack at the Ariake Arena on the 30th October did not go as planned, as HAYATA suffered an injury during the match which led to Ninja Mack being awarded the title as HAYATA could not continue. NOAH later announced that HAYATA'S injury was a dislocated fracture of the left elbow joint, which means the dislocation occurred the same time as the fracture. Chris Ridgeway said that his elbow was popped back in in "real time" by the paramedics and that HAYATA was "one tough motherfucker".
Dante Leon had said earlier in the evening that he would be challenging the winner of HAYATA and Ninja Mack, and so it was to his old rival that he made the challenge. As Ninja Mack warned him at the press conference/match signing that followed he was "the favorite" and that if anyone was going to be bringing the belt back to their native Texas, it was going to be him. The only pre match they had was inconclusive as Xtreme Tiger pinned YO-HEY, but it didn't stop them fighting after the match.
Masakatsu Funaki retained, a challenger of a different style steps forward
The fight with the fifteen year story, and refereed by the man who had refereed their match back then (Yuji Shimada), was over in three minutes and nineteen seconds, when Funaki used the Ninja Choke, which Kazushi Sakuraba had warned against. Funaki was challenged backstage by El Hijo Del Dr Wagner Jnr. Funaki noted that Wagner Jnr had lots of advantages over him, from being much younger, to being much bigger (Funaki joked that he may have an accident should Wagner Jnr dive on him) and of course being a Luchadore, which Funaki had no experience in. Wagner Jnr said he has had tag success in NOAH, but now he is looking towards the singles gold. The match will take place on the night when all the GHC titles will be defended, the 10th November at Korakuen Hall.
Great Muta appearance & Keiji Mutoh passes his "test". 
Keiji Mutoh noted that 2022 was over for him, but it wasn't for Great Muta who will be returning to New Japan on the 20th November. The Great Muta made his appearance on the 26th October when he appeared in the ring to spit green mist at The Great O-Khan. Backstage, he announced that he would team with Toru Yano and Kazuchika Okada. As for Keiji Mutoh, Hiroshi Tanahashi announced after the tag match at Ariake Arena, that Mutoh had passed the test he had asked Tanahashi to put him through, and he was inviting him to come to a big match in New Japan for one last time. In his "Dragon Note" column in "Weekly Pro", Tanahashi described his duty towards Mutoh as one of "Filial piety of a child towards a parent".
Further New Japan and NOAH conflict
Following Keiji Mutoh's retirement road match at Ariake Arena, Keiji Mutoh and Hiroshi Tanahashi sat on the ramp together and discussed how impressed they were by Yoshiki Inamura, who was fighting Togi Makabe. Makabe had dismissed Inamura prior to the match, but Inamura had vowed that he wasn't going to leave without knowing who he was. After the match, Makabe vowed further interaction with Inamura, saying that either he came to New Japan or he would come to NOAH and beat him up, either way, NOAH needed to make something between them happen. In the match Mutoh fighting Tanahashi, Inamura and Makabe, left Naomichi Marufuji and Tomoaki Honma. Honma has vowed revenge on Naomichi Marufuji for the chopping he got, which busted him open, while Marufuji huffed at some footage of Honma that the move he was doing was one he did when he was a trainee.
Katsuhiko Nakajima and Naomichi Marufuji to go overseas
Katsuhiko Nakajima and Naomichi Marufuji will be appearing in San Francisco for King of Indies 2022. There will also be a dojo assessment with one person chosen to participate in NOAH.
NOAH vs Dragon Gate
Because HAYATA has been injured, the card for NOAH vs Dragon Gate on the 11th November, has been changed slightly. Yoshinari Ogawa has been removed from the card, with Dante Leon and Atsushi Kotoge taking his and HAYATA'S place teaming with Yosuke Santa Maria (who will probably be chasing Atsushi Kotoge around) against UT, Jason Lee and Strong Machine J. Stalker Ichikawa has also been added to the card, and he will face a mystery opponent. Fans are speculating this could be Junta Miyawaki, Daisuke Harada or even Yoshinari Ogawa. Whoever it is, Ichikawa will no doubt be annihilated in very short time.
Go Shiozaki
Go Shiozaki made an appearance at the Ariake Arena event and led the crowd (who could now cheer) in "I AM NOAH"…"WE ARE NOAH!". He hasn't given a date for his return, but he and NOAH are saying that it will be very soon.
 ELSEWHERE IN NOAH
– At the fan event in Shizuoka, Naomichi Marufuji was teasing Daiki Inaba, who unlike himself and Masa Kitamiya, grinned and stood with his hands by his side rather than pose.
– When STINGER failed to come to the ring on time, NOSAWA and Super Crazy went on a hunt for them. This involved looking under the ring and even under the steel barriers.  NOSAWA then decided to count them out.
– El Hijo Del Dr Wagner Jnr was the only roster member to dress up for Halloween, by wearing a pumpkin colored mask complete with stalk. Hideki Suzuki told the referee to check the stalk…
– Keiji Mutoh joked that he found Hiroshi Tanahashi's look too flashy! He also let Honma hug him once, but then batted him away when he tried again. Honma kind of chased him around the ring with Mutoh telling him to go away!
EVENT RECAPS AND POST MATCH PROMOS
[MUTO RETIREMENT ROAD] ABEMA PRESENTS ARIAKE GAISEN-THE RETURN-PRO-WRESTLING LOVE FOREVER . 3 ~TRIUMPH~ (SUNDAY, OCTOBER 30TH)
 SUNNY VOYAGE 2022, KIRAMESSE NUMAZU (THURSDAY, NOVEMBER 3RD)
CURRENT CHAMPIONS
THIS WEEK IN NOAH
– GLOBAL2days WRESTLE UNIVERSE presents Global Honored Crown
Date: Thursday, November 10th
Venue: Korakuen Hall, Tokyo
Start time: Doors open 17:30 JST, event starts 18:30 JST
Broadcast: WrestleUniverse (live)
– GLOBAL2days WRESTLE UNIVERSE presents Global Honored Crown
Date: Friday, November 11th
Venue: Korakuen Hall, Tokyo
Start time: Doors open 17:30 JST, event starts 18:30 JST
Broadcast: WrestleUniverse (live)
– Sunday 13th November: Daisuke Harada (36)
ARTICLES
"Hey! Shall I train my body from today!?" Riki Choshu names himself in Keiji Mutoh's Tokyo Dome Retirement Match?
GHC Junior Tag Match Signing Ceremony: Kondo challenges his partner, Ohara, by exposing his weaknesses? 
GHC Junior Match Signing Ceremony: Ninja emphasizes "I'm the favorite", Leon emphasizes "Get the belt of my dreams"
GHC National Match Signing Ceremony: Funaki defines "Heterogenous Professional Wrestling", Wagner Jnr to "Make Achievements" with his first single title
GHC Heavyweight Signing Ceremony: "Undefeated" Thatcher – "Kiyomiya is a pretty boy", Champion Kiyomiya reveals "Top Awareness"
GHC Tag Match Signing Ceremony: Dangerous Detectives vs Funky…Kojima's "Satoshi Competition" proposal creates chaos
"Tomorrow is the Ariake Arena Event. Ariake Triumphant Return" – note by Yoshiki Inamura
"Day of Fate" – Note by Kaito Kiyomiya
"HAHAHAHA!" Fujita's beastly provocation with red viper drink, Kiyomiya is steadfast…
GHC National Match Signing: Funaki "I want to beat myself of 15 years ago", Sakuraba "Tohoku Number One Deciding Match at the same time"
GHC Heavyweight Tag Signing Ceremony: Sugiura rejects Kojima's declaration of "Defense until 62 years old"…Nakajima has a view to attack other promotions.
GHC Junior Tag Signing Ceremony: HI69 "Win with the new special move "La Pas", Tadasuke "any means"
GHC Junior Match Signing: Ninja vehemently refutes HAYATA'S "Aerial Techniques Only"
Retirement Announcement, NOSAWA Rongai looking to switch to "M Leaguer"
Keiji Mutoh speaks about Hiroshi Tanahashi
Great Muta makes a surprise appearance and attacks O-Khan, forms a trio with Okada and Yano on the 20th November Ariake
WEEKLY PRO ARTICLES & INTERVIEWS
Kenta Kobashi Post Match Interview (March 1st 2003, NOAH Navigate For Evolution)
Follow Me You Bastards! Kenoh's Weekly Pro Column (27th September 2022)
BOOK CORNER
"Donmai, Donmai" – Mitsuharu Misawa's diary
GIF credit: WrestleUniverse