We Need Darth Reigns, Not the Prequel Ani Version of Him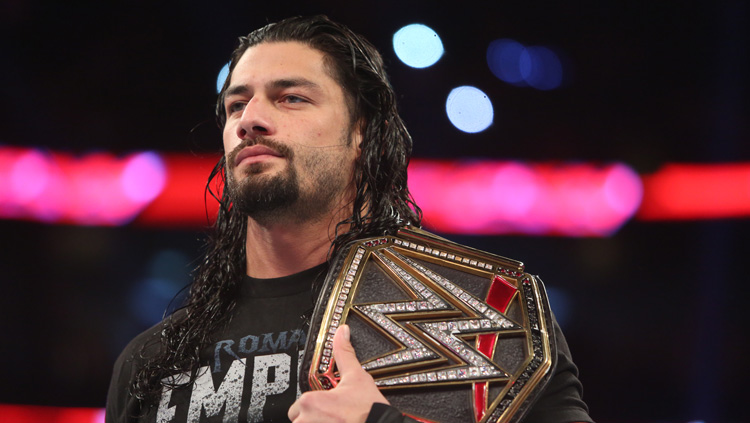 RAW WARS – Episode I
"The Force is what gives a Jedi his power. It's an energy field created by all living things. It surrounds us and penetrates us. It binds the galaxy together."                                                                 (Obi-Wan Kenobi, Episode IV – A New Hope)
In the world of entertainment, everything is tied together. There is no cultural phenomenon that does not refer to the works that came before or that cannot be linked to the works that came after. Such is the force of culture. This includes the world of sports entertainment. So, follow me on my weekly journey on RAW WARS, when I search for the binds that tie RAW and the universe of popular culture together.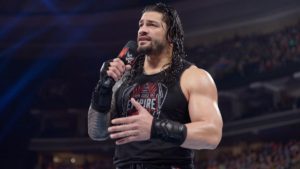 We Need Darth Reigns, Not the Prequel Ani Version of Him
With Solo – A Star Wars Story hitting theatres, I have been reminiscing about the previous Star Wars movies in recent weeks. I was not born when the films of the original trilogy were released, but I do remember going to the cinema as a teen to see the prequel trilogy. I remember even more vividly the backlash that the movies, especially Episode II, caused. Much of this criticism focussed Hayden Christensen's portrayal of Anakin Skywalker. Hailed as the chosen one throughout the prequels, Anakin Skywalker never lived up to the high expectations fans had because of the quasi mythical performance of Darth Vader in the original trilogies. Instead of being the charismatic and enigmatic badass that we loved from Episodes IV – VI, Anakin Skywalker presents himself to us as a whiny, pouty teenager. He holds awful monologues on the irritating coarseness of sand and on haunting kisses, while being upstaged by the more charismatic characters who are played by the veteran actors. In the moments when he does decide to act, he is not applauded for badassery, but criticised for ridiculous displays of strength and his mindless savagery, making the audience sympathise with his opponents.
Sounds familiar?
The WWE has been booking Roman Reigns in the exact same fashion for years now and just like with Anakin's portrayal in the prequels, most of the fans do not like it one bit. Yet if the latest episode of Raw on 21 May is anything to go by, the WWE either does not listen to the chorus of boos every week or chooses to ignore the fans' rejection of the gimmick and taunts us instead. I argue that the WWE executives in charge of Roman's booking need to (re)watch the Star Wars trilogies to see why they are wrong in casting Roman in the prequel Anakin role and that they need to put Vader's mask and cloak on the Big Dog asap.
Everything started so promising. As the enigmatic powerhouse of The Shield, Roman Reigns let actions speak for himself. His no nonsense attitude put him over with the fans, especially as indy veterans Dean Ambrose and Seth Rollins were able to hide his weaknesses. Even after the June 2014 version of the 'chair shot heard around the world', fans were still invested in him. They wanted to see Roman confront Seth and vanquish the turncoat. And then Roman's own version of Anakin's sand monologue happened: the Sufferin' Succotash debacle. Fans did not fully turn on Roman then, but this promo did nothing to endear him to the audience. Neither did the many promos that followed this one. But Roman was still a badass, so the relationship between the chosen one and the fans was still amicable.
Until Roman stopped being a badass and became a distorted version of a superhero. Remember that scene from Episode II when Anakin jumps from his floating vehicle on Coruscant to follow the assassin? Or when he effortlessly beats Count Dooku in Episode III, which he could not do prior? I ranted about Anakin being portrayed as some kind of Superman, overcoming all odds. Braun Strowman survived several finishers and signatures moves during the 2018 Elimination Chamber main event, but then suddenly fell victim to a few Superman punches and spears by Reigns. Roman also kicked out of five (!) F5s at Wrestlemania 34, when in the months prior no one even kicked out of a single F5. I can only suspend my disbelief so much. In his current feud with the Modern Day Maharaja, his attacks are too brutal and unjustified (and ultimately pointless), so that the audience grows sympathetic towards Jinder Mahal.
Well, at least he lost the match against Lesnar then, right? And his clean loss was awarded with another title shot at Greatest Royal Rumble, which he also lost (he really did as one foot remained entangled in the apron cover). But, to improve his mood, he was awarded a spot in the main event match at Backlash, despite several titles being on the line on that PPV. He won that, admittedly, but he lost the respect of the fans even further, who could not wait to get home as soon as Roman had successfully pinned Samoa Joe. He then lost the qualifying match for the Money in the Bank ladder match, which leads us the recent RAW episode. Roman came out to confront Stephanie McMahon on how management did not want him anywhere near the Universal title. At that point I got a horrible flashback from Episode II, when Anakin throws a cup against the wall, claiming that Obi-Wan Kenobi is holding him back. This did not endear Anakin to the fans, nor will Roman whining about management help getting him over. This segment on Raw only accomplished one thing for me: it made me resent Roman.
I usually like Roman. A lot. He is one of my top 5 wrestlers, but with each passing week of this awful booking I have to ask myself: how can I justify giving him this spot in my personal favourite list? Which leads me to ask the WWE how Roman is still perceived as the top babyface in the company? Hayden Christensen had the misfortune of having to perform with more seasoned actors who upstaged him quite a bit. Ewan McGregor as Obi-Wan Kenobi for instance. Watching the prequels, I became less and less interested with Anakin's story, as I grew more attached to Obi-Wan's story. Roman is currently upstaged by at least two babyfaces on the RAW roster. No matter whether you pick the Monster Among Men Braun Strowman or Red-Hot Seth Rollins, who burns it down every week, you cannot go wrong with either of these men as your pick for top babyface of the company. Alas, the way that booking presents itself, Roman is still the WWE's chosen one. Braun and Seth do not have multi-facetted storylines, quite the contrary: for the most part Braun is stuck in tag team matches and Seth was even used as a sidekick to advance Roman's feud on RAW last Monday.
The Solution is Simple
This means: we are stuck with Roman as the top guy of WWE, just as we were stuck with whiny, pouting Anakin during the prequels. Yet, if Star Wars has taught us something, then that there is always hope. Between the most insufferable moments of Anakin in Episode II and his tear-jerking death in Episode VI, something profound happens. Anakin Skywalker turns heel. The chosen one who is supposed to bring the force into balance and fight as a Jedi allies himself with the Emperor and becomes known as Darth Vader. Roman needs to do the same, or the WWE risks angering their fans to the point they stop caring for the entire product. It also would solve so many issues that RAW currently suffers from. Roman Reigns could be the top-level heel that the company so desperately needs and his feuds against the top babyfaces, especially Seth Rollins, would make for some compelling story telling. Roman's position on the roster would finally match the reactions he gets. Imagine him embracing all that hate! I cannot wait to see that. And as we know from watching Episode VI, it would make his eventual face turn all the more powerful and fans would be likely to embrace Roman as a top babyface in the far future. Anakin Skywalker is at his best during Episode V, which is widely received as the best of all Star Wars episodes. If the WWE finally stops booking Roman in the prequel Anakin Skywalker role and turns him heel, RAW is indeed destined for greatness. Then and only then, I would cheer for him again and enjoy watching how the Roman Empire strikes back.
What do you think? Leave a comment below or message me on Twitter @KirstinHerzog1.