WWE News: Are Cena & Nikki Bella Back Together?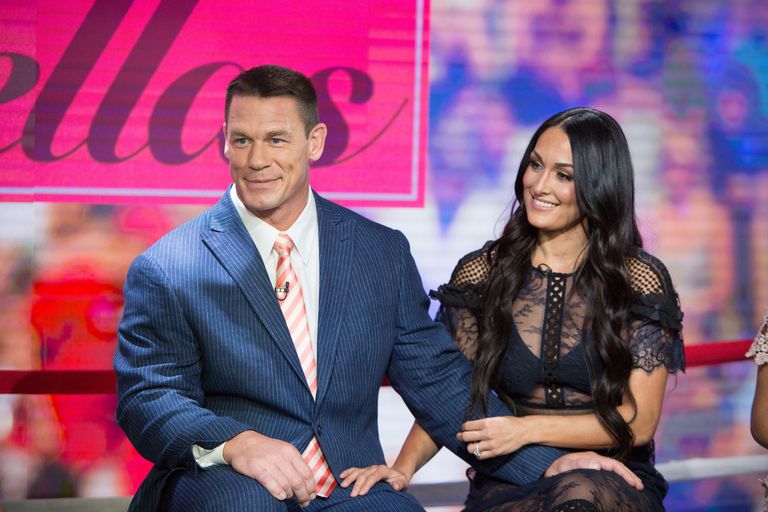 Back in April the wrestling world was shell shocked when we found out that John Cena and Nikki Bella broke up after 5 years of being together. It was last year back at Wrestlemania 33 after John Cena and Nikki Bella defeated The Miz and Maryse in a Mixed Tag Team Match that Cena proposed to Nikki in the middle of the ring.
When news broke of them ending their relationship we also found out that the wedding date was set for May 5th of this year in Mexico. You can checkout the article here.
They did recently reunite at the NBC Upfronts but this was after Cena commented on the break up when he recently went on the TODAY Show. Nikki then also commented on Cena's remarks and in a vlog for her YouTube channel she does with her sister stated that she was staying with Brie and Bryan.
When the news of the breakup came out many believed that it was a work for season three of Total Bellas.
A recent article from People magazine stated that Cena and Nikki are basically back together and only called it quits cause of the wedding. You can checkout the article here
Please continue to follow us and share our articles. Checkout the podcasts and more. You can see all the latest content @theCHAIRSHOTcom. Follow @yorkjavon for Impact Wrestling news updates and opinions with an Impact. Remember when it comes to rumors…. Always Use Your Head!
Asia & Europe Independent Schedules
A little update on the Asian and European Independent schedules!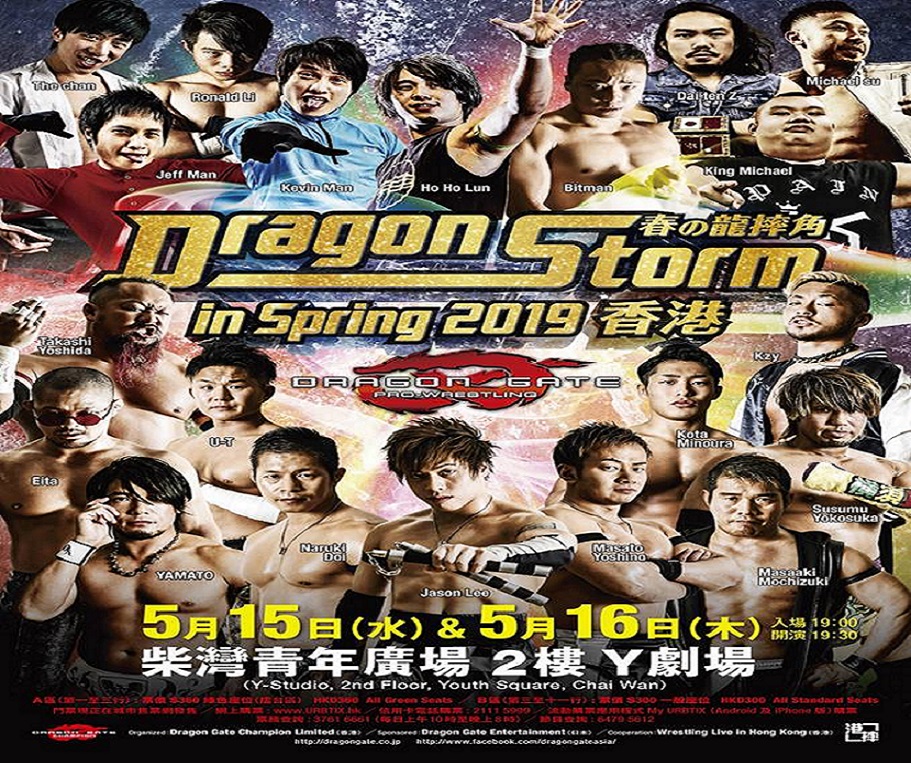 A little update on the Asian and European Independent schedules!
No news regarding match results has come out from any promotions. Many of Asia's promotions are preparing to participate in events throughout Asia. With so little news taking place, I will provide what event dates and matches coming up in Asia and Europe.
Due to the vast number of promotions in the United Kingdom, these promotions are excluded.
Australia (Includes Australia and New Zealand)
New Horizons Pro Wrestling:27 April 19, Judgement Call
Jay 'Prince of Perth' Taylor vs Julian 'Future Legend' Ward<//li>
Kaha 'Tribal Powerhouse' Edmonds vs Salem 'Nightmare of NHPW' Sixx
David Nero vs Vincent Sterling
Society's Unwanted/Aaron O'Malley vs The Flashbacks/Rory Holmes
Future Legends (Karguis/Petreski) vs Wrecking Crew (Rockefeller/McLane)
Mystery Opponent vs Cannon Conners © Warrior Rising Championship match
Riot City Wrestling: RCW Live #46 27 April 19
Savannah Summers vs Miki Fortune
Zak Sabbath (RCW Champ) vs Matt Hayter
Menero vs Brady (Strength Cup Championships: Semi-Final)
Baron vs Tre (Strength Cup Championships: Semi-Final)/li>
Tag Team Title Match: Armstrongs (Nick & Jett) vs Parea (Gabriel Aeros & Eli Theseus)
Impact Pro Wrestling Australia: Next Event" 4 May 19.
China (Includes China, Hong Kong, and Taiwan)
Hong Kong Wrestling Federation (HKWF)
Next Event: 15 and 16 May 19 Dragon Storm
Jeff Man & Kevin Man (King / space) Vs Hyun-Wen & Lee Jason (Challenger / HKWF)
[Awgc lt battle] Smart Dave (King / grapple max) vs the chan (Challenger / space)
What (King / space) vs Michael Su (Challenger / MKW)
Big day z vs Mikey man
Exorcism Ronald (Hong Kong wrestling) vs Ash Silva (Mkw)
May 15, Susumu Yokosuka vs Masato Yoshino
May 16, Jason Lee (HKWF) vs Masaaki Mochizaki.
NOTES:
Founder Ho Ho Lun will be touring UK from 22 May though 8 July, (current Asian Wrestling Grand Champion) Tag Team champions Jeff and Kevin (HKWF) arrived in Japan, to compete in a round robin-contest on April 21. They will face European team's red eagle & mad dog maxx, and two Japanese teams. A Dragon Gate sponsored Wrestling Ring has been completed and will be set up for the 15 May event. HKWF's original ring was damaged leading Dragon Gate to step in.
Middle Kingdom Wrestling (China)
New Tag Team 'C.S.U' (Can't Stop Us) is the largest tag team in Chinese Wrestling history.
Oriental Wrestling Entertainment (China)
Both major events taking place in OWE's schedule has been quite secretive.
OWE Championship Tournament
Road to Double or Nothing Tournament
Last Friday the promotion asked fans which event should be focused on NEO TV first? Poll resulted in a 68% support for Double or Nothing so announcement should be coming soon.
New Taiwan Wrestling:
Focus is on Hong Kong events and Nepal Ring Wrestling Association.
Korea
Pro Wrestling Society Seoul Next Event: 14 April 19 Seoul Domination
PWS Champion, Ryan Oshun
On 2 April Pro Wrestling Society's Facebook page announced a partnership deal with Middle Kingdom Wrestling (MKW) and Ryukyu Pro Wrestling (Japan)
Kid Rain vs Ultimo Sombra
Mad Bull vs ??
Kim Mir vs Ray Xi
Uncle Money (MKW) vs ???
Hibiscus Mii vs Ann Chamu
Shiho vs 'Outlandish' Nicky Dice
Kim Min Ho/Jok Yong Ho vs Ryan OShun/Adam Mayhem
Nepal
Nepal Ring Wrestling Association
Belt and Road Championship Tournament 2019
2019 event will not be a tournament, but kept the name due to the significance of the event
Former WWE Developmental star Zeda Zhang
(2018 B & R Champion) Black Mamba (MKW) vs Ash Silva (HKWF) vs Tommy Combat (NZ) vs Nuwakote Tiger (NRWA)
6 man tag team: Zombie Dragon (MKW)/X Hero (MKW)/Thaku (NRWA) vs KC (NTW)/The Yuv (NRWA)/Chattan (NRWA)
Curry Boy (Canada) vs Uncle Money (MKW)
JD Lee (Pro Wrestling Seoul) vs Bamboo Crusher (NRWA)
Pakistan
Pro Wrestling Federation Pakistan: 28 APR 19: Rumble in Pakistan
Ultimate Wrestling Championship Title match – Champion Raja Naveed vs Sammy Guevarra (AEW)
Philippines:
Philippine Wrestling Revolution: Next Event: Destino 28 April 19
Thailand
Gatoh Move Pro Wrestling (Thailand), Next Event Date: May 18, 2019
Chinsuke Nakamura vs Hiroshi Tanabota
Kingdom Wrestling Federation (Thailand, Jordan, and Erbil Iraq) Next Event: 28 June 19
Vietnam
Saigon Pro Wrestling Club: Battle of Honor 6 April 19
EUROPE
Denmark
Danish Pro Wrestling (Midtjylland, Denmark) – Next Event: 1 June 19 Battlefront
France
Association les Professionnels du Catch (FRANCE) – Next Event: Not Scheduled
Germany
Maximum Mayhem Wrestling (Kiel, Germany) – Next Event: Not Scheduled
Italy
Italian Championship Wrestling (Paiva, Italy) – Next Event: 6 April 19: Wrestlerama
Total Combat Wrestling (Italy) – Next Event: 13 April 19
Mayhem Wrestling (Italy) – Next Event: 11 May 19
Milan Wrestling Federation (Italy)- Next Event: 20 April 19 Freedom Town
Federation Italian Wrestling (FIW) – Next Event: Unknown
Norway
Norwegian Wrestling Federation (Oslo, Norway) No info
Romania
(UEWA) Romania Wrestling Alliance Next Event: 11 May 19.
Russia
Independent Pro Wrestling: Moscow, Russia Next Event: 20 April 19.
Sweden
Stockholm: Freedom Pro Wrestling
(UEWA) GBG Wrestling (Gothenburg, Sweden) – Next Event: 20 April 19. (Facebook Event)
Dean Malenko Reportedly Quits WWE
Favorite of many sadly departs WWE…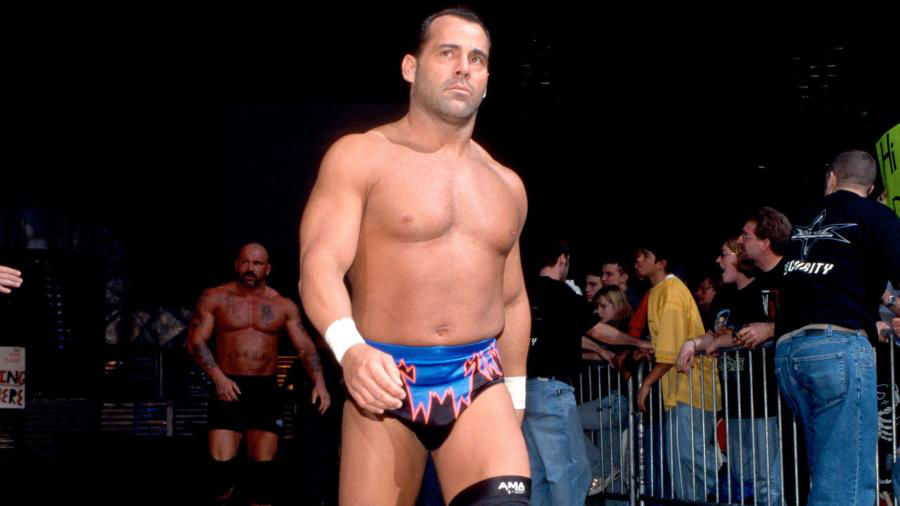 Strong sources suggest Dean Malenko has left WWE after 8 years behind the scenes as a producer.
According to Justin Barrasso of Sports Illustrated, Dean Malenko has left WWE after 8 years with the company. The report doesn't share any details, but noted that he has been responsible for many of the tag team matches. This is is the third high profile departure of a long-term backstage personality, with Arn Anderson and Road Dogg Jesse James both leaving in recent months.
Greg DeMarco's Take
Obviously, we here at The Chairshot are bummed. Dean Malenko is one of my all time favorites, as he was one hell of an in-ring technician known for having "ice water" running through his veins. He brought a sense of realism to his matches, and that made up for any lack of size and charisma.
Also, hearing that he was responsible for producing the tag team matches has be double bummed. While it wasn't a primary focus of the company, when given time their tag team division always kicks ass. No better time than now to hop on the #SaveTagTeamWrestling train!