WWE News: Weekly Monday Night RAW YouTube Report (5/14/18)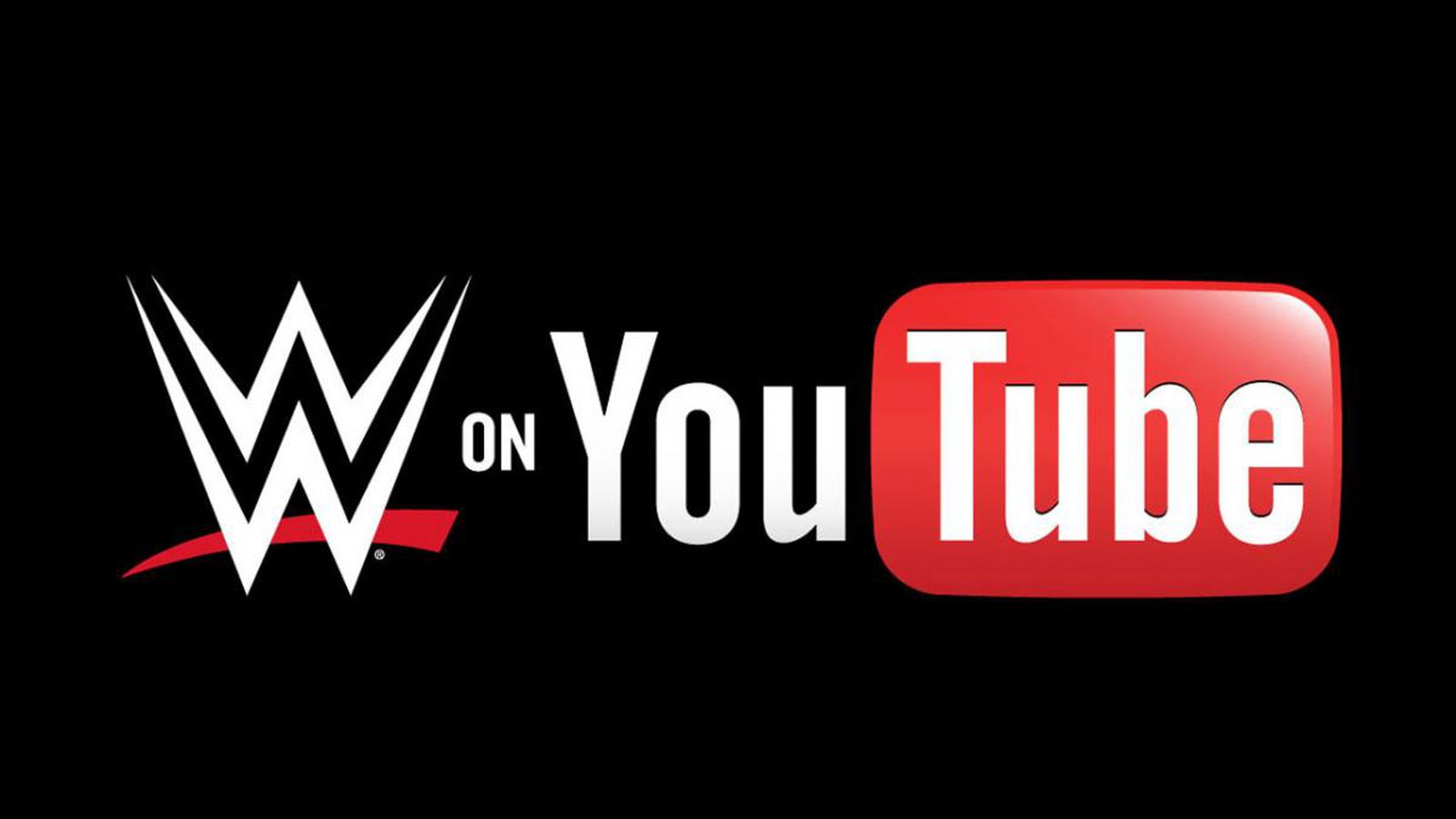 As we all know, social media and other outlets have become a huge means of drawing in interaction and viewers for WWE. Most people will point to television ratings like they did during the Monday Night Wars in the late 1990's, however that can be skewed with so many various means of watching today that do not include cable television.
As you've become accustomed to, here is this week's RAW YouTube Report (2:30 PM EST, 5/16/18):
Roman Reigns gets his retribution on Jinder Mahal – 2.9 million views
MITB Qualifier: Bobby Lashley vs. Elias vs. Kevin Owens – 1.3 million views
Kurt Angle denies Roman Reigns another MITB Qualifier – 1.1 million views
Braun Strowman & Finn Balor vs. Dolph Ziggler & Drew McIntyre – 795k views
IC Title: Seth Rollins vs. Kevin Owens – 784k views
MITB Qualifier: Bayley vs. Mickie James vs. Alexa Bliss – 643k views
MITB Qualifier: No Way Jose vs. Bobby Roode vs. Baron Corbin – 593k views
On a week that saw viewership slightly increase (funny that happens with a taped episode), YouTube numbers appear to be back to normal. I think that means we can chalk up last week to people's disgust with Backlash.
'The Big Dog' retakes his spot on top with a crazy amount of views for something that's not a match or really anything of vast importance, storyline-wise. We see more of this at number three, with another simple segment. If I've said it once, I'll say it over and over again…Roman Reigns draws. That's the bottom line and even 'Stone Cold' would say so.
Just like last week, all of our Money In The Bank Qualifiers on RAW occupy spots near the top at numbers two, six and seven. There's not a lot of star power at seven, but the appeal of MITB gives them a boost when in previous weeks we saw segments with Roode and Elias draw poorly. Speaking of Elias, a huge jump for him this week, but I don't put much, if any of the stock in him being the reason for it. You've also got Lashley, who hasn't proven yet he can pull much for views, but then there's Kevin Owens. Some may not remember or might have possibly missed it, but KO was one of the company's top earners last year (check that report out here).
We see 'The Prize Fighter' again at number five as he squares off with the (still) red-hot Rollins. Seth continues to bring in views every single week, remaining consistent no matter how poor viewership is for any given episode. Then lastly at the four position comes RAW's resident monster, Braun Strowman, who along with Seth also "shows up", so to speak, week-in and week-out.
Continue following TheChairshot for all the latest skull smashing opinion, news, reviews and so much more! @theCHAIRSHOTcom on Twitter
Always #UseYourHead
Flaming Pearl Oracles: Event Results and Schedules
Welcome everyone to Flaming Pearl Oracles!  This will be the article discussing future events and match results through out Asia.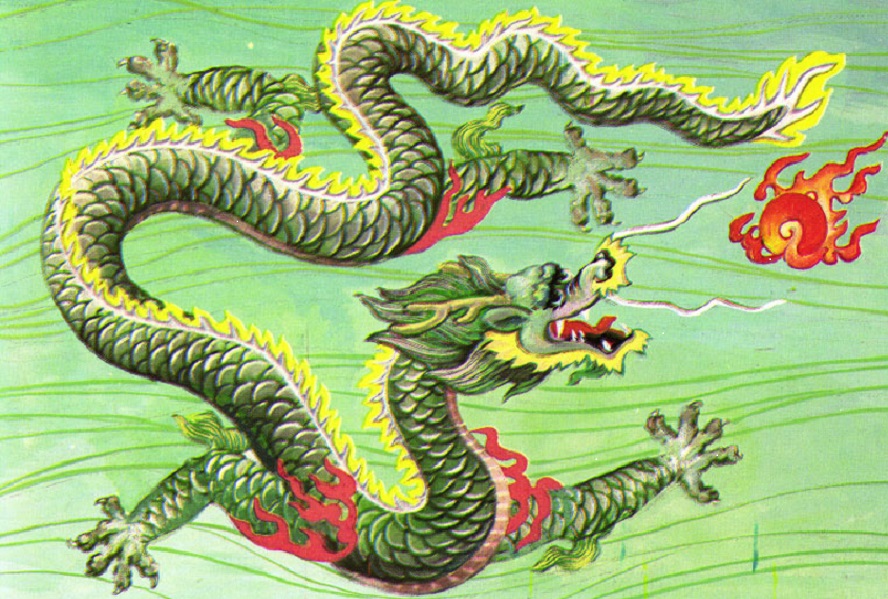 Welcome everyone to Flaming Pearl Oracles!  This will be the article discussing future events and match results through out Asia.
Before I begin, know that Asian and many in the Pacific do not provide results like you are accustomed to.  First, the promotions do not provide complete results, rather only one or two matches.  Secondly, unless you watch the matches (a few promotions are on 'Nothing Else on TV' livestream) you will not be provided details regarding how a match took place.
Finally, many of their articles are more advertisement than substance.  I will work to get as much information as I can to provide you the fullest account possible.
Event Results March 15-20

World Series Wrestling Championships.  Melbourne Australia

17 March 19;

(Progress Women's Champion) Jordyn Grace (PWR) defeated Joey Ryan (yes that Joey Ryan) to become the first World Series Wrestling Champion (WSW).

Emi Sakura (SPW) defeated Crystal (PWR)

WSW tag team title (Brody King/Marty Scurll) defeated Brian Cage/Adam Brooks with Flip Gordon.  The victory makes Villain Enterprise the new WSW tag team champions.

Melbourne Championship Wrestling (MCW)

17 March 19; Clash of Titans

JK Mo

ody (The Antidote) pinned Taylor King (The Child Star) with the Syringe Driver.

(Loverboy)

Lochy Hendricks placed Fun Time Phil in the grapevine ankle lock submission hold.  Phil refused to submit, but valet Aria threw a towel into the ring, thus ending the match.  

This match determined whether Phil's valet Aria would be forced to leave MCW. In exchange for allowing Aria to remain in MCW, Phil became the first in the loverboy's 'kiss my ass' club.

Robbie Eagles defeated

(Smashmouth)Ritchie Taylor defeated Taylor by submission.

The Brat Pack defeated The LAW

(Dowie James and Adam Brooks)

(c) in a TLC Match to win the MCW Tag Team Championships.  

DCT pinned Mike Burr:  With the

'knee of DCT'.

Avary pinned Indi Hartwell to win the triple threat match with KellyAnne.

 Avary hit the "Daddy Issues" cradle DDT.

Belt vs Belt Championship match• Slex (Inter Commonwealth Championship) pinned Gino Gambino (MCW World Heavyweight Championship).  Slex hit the Slexecution for the win.
Singapore Professional Wrestling (SPW) Event

17 March 19;

Queen of Asia Champion

Riho defeats Makoto

 This championship match is a tribute to Emi Sakura as both ladies were trained by this Japanese legend.

SPW announced that co-founder and top wrestler Andrew 'The Statement' Tang will be representing Gato Move Professional Wrestling while touring Japan.

Malaysia Pro Wrestling (MyPW);  

17 March 2019 Wrestle Nation

Greg Glorious won the 20 man battle royale

19 March Philippine Wrestling Revolution (PWR) Path of Gold Championship 2019

PWR Champion Ralph Imabayashi

defeated

former partner Rederick Mahaba.  The champion placed Mahaba in the crossbow arm lock submission hold until the challenger lost consciousness.  Throughout the match, the champion expressed regret at facing his friend.

NOTE: Following the victory, the Ralph Imabayashi spoke to the audience "I don't want to be champion anymore." then challenged the future victor of the 'Path of Gold' to defeat the champion at Wrevolution X.  

'Light Bringer' Trabajador Quatro won the tournament; giving him the choice of what champion to challenge at Wrevolution X.

Title match Ralph Imabayashi © vs Trabajador Quatro.

19 March;  New Horizons Pro Wrestling (NHPW) Perth Australia

At Battle of Honor, Aaron O'Malley upset submission victory over King Shahil.
Following the match O'Malley attacked a downed Shahil. Shahil's injury will make him unable to compete in next month's main event,

 Scheduled Events

PWR

April 28, 2019 Destino IV

Destino IV match 5 vs 5; QUATRO, Naughty Boys (Evan Carleaux, Trian Dela Torre), Kapitan Tutan, and valet Jhemherlhynn vs. Kampeon, Ralph Imabayashi, PWR Tag Team Champions The YOLO Twins, and the Kakai Bros

Wrevolution X (Date Unknown)

NHPW Fallout;

23 MARCH NHPW Fallout

NHPW Title match: Aaron O'Malley vs Johnny Hardway
Hair vs. Career: Rogan Karguis vs. London Hargreaves
AOF Championship: "The Don" Michael Morleone vs. Julian Ward – Pro Wrestler

Riot City Wrestling Australia:

23 March 19; Strength Cup tournament Quarter finals

Kurt Baron vs Steve Miller (group A)

Dean Brady vs James Kray  (group B)

Cadie Tre vs Tony Toro       (group C)

Rocky Menero vs Chris Basso (group D)

27 April 19; Strength Cup Tournament Semi Finals

Winner (group A) vs Winner (group B)
Winner (group C) vs Winner (group D)
Winner 1 (A/B)  vs  Winner 2 (C/D)
Winner receives a RCW Title shot

NTW and OWE

30 March 19 Doubles Champion Defense War.  NTW vs OWE

A-Yong-go, the Joker (King group) v. S CIMA, LO (Challenger group)
Sky, porco (NTW) v.s. Hengha (OWE)- NOTE; FUNNEST MATCH to Watch.
Women's match;  Zhu Shung vs Hibiscus Mii  NOTE; This will be a great women's match.
Top Tag team; È wáng kazuya/Tajiri (NTW)  vs. lindaman/T-Hawk (OWE)

Redemption event  (Singapore Pro Wrestling (SPW), Malaysian Pro Wrestling (MPW), Philippine Wrestling Revolution (PWR))

30 March 19

Title Match; MYPW Champion Gotham vs Greg Glorious.
Triple Threat Title match; (Asian Wrestling Grand Championship Jr. Heavyweight)  Shaukat (MYPW) vs Smart Dave (HKWF) vs Ronald (HKWF)
Women's match  Legendary Emi Sakura (GMPW) vs Nor Phoenix Diana (MYPW)
Tag Team Match; Glitched Tony Abel/Mad Scholar vs Jaki G/Yusri
SPW vs PWR;  'The Statement' Andrew Tang (SPW) vs Ken Warren (PWR)

Gatoh Move Pro Wrestling;

March 24th

Exhibition Match Set 1 LIFT 3 minutes;  Hyde vs Earth

Single Match Set 1 for 10 minutes.  Johnathan Johnson vs P-Nutz

Triple Threat Match Set 1 Lift 15 minutes (Shivam's debut match)  Shivam vs Hideo vs force

SPECIAL SINGLE MATCH 1 Round 10 minutes.  Dr.Gore vs Emi Sakura

Tag Team Match Set 1 Lift 15 minutes (Drew's debut match)  Blick Drewz & Moth vs Blue Lotus & Jibzy

SPECIAL 3-way match. Set 1 for 15 minutes.   Thai Golem vs Ek Baki vs Masa Takanashi

22 March Emi Sakura vs Blue Nomi (Mikoto Akeno) Kiba Japan
Chairshot Wrestling News Shuffle: Jim Ross and AEW, Dana Warrior and WWE creative, and changes to a WreslteMania Match? (3/22/19)
News here! Commentary today on Jim Ross and AEW, Dana Warrior and WWE creative, and changes to a WreslteMania Match ?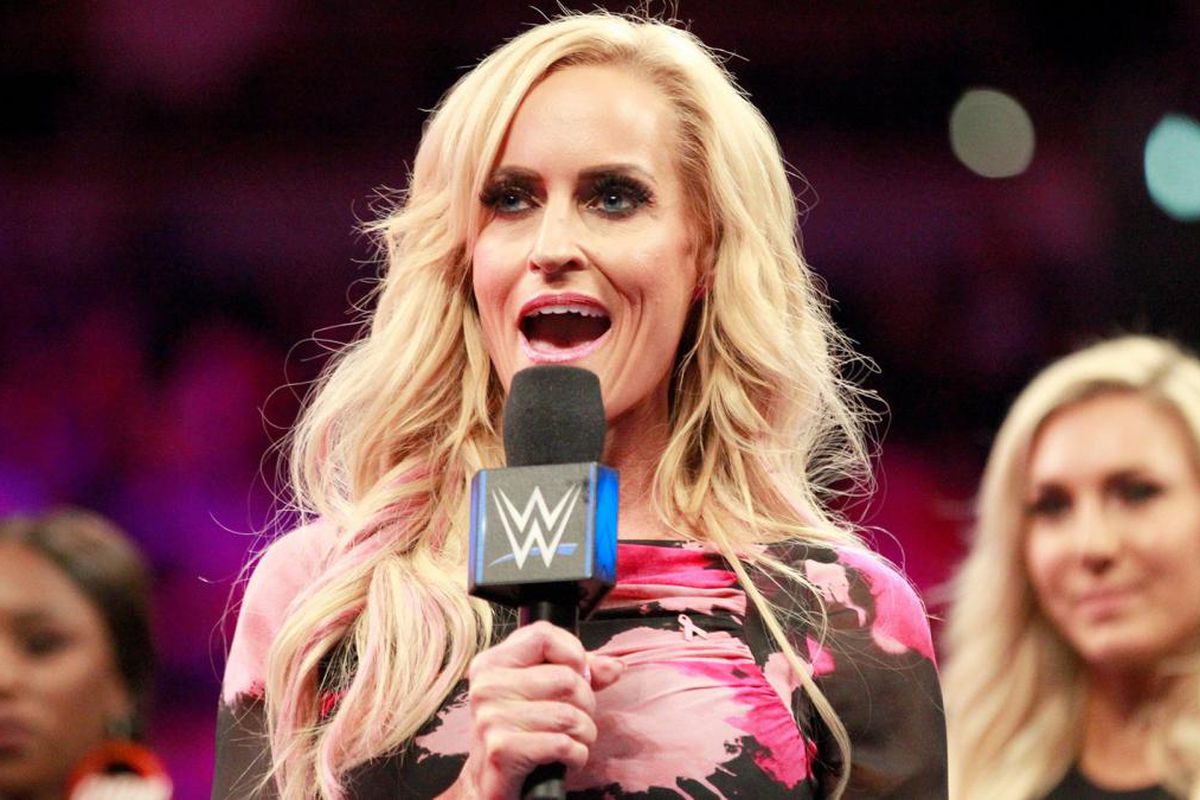 News here! Commentary today on Jim Ross and AEW, Dana Warrior and WWE creative, and changes to a WreslteMania Match ?


WWE Re-considering Kurt Angle's WrestleMania Match ?
As I discussed in yesterday's shuffle, there has been a lot of backlash in regards to Baron Corbin being named Kurt Angle's opponent for his retirement match at WrestleMania. Originally, it had been widely reported that there are no plans to change the matchup. However, that looks like it could possibly changes. The Twitter account @WrestleVotes (an account that is usually correct with wrestling rumors) Tweeted today that the match is being re-considered.
From a source: Angle vs Corbin is being "reconsidered".

WWE did not expect this type of negative reaction, and thus, they don't want such a negative feel to Kurt's final contest.

— WrestleVotes (@WrestleVotes) March 21, 2019
Jason's Take
Not surprised by this one. As I said yesterday, I am not a fan of Angle, but he deserved better. If they do change it, will they go with John Cena ?
Jim Ross To AEW?
We know that Jim Ross is finishing up with the WWE this month, and has long been rumored to be a part of AEW. Today, Ross appeared on Outside The Lines, and confirmed he has had talks with AEW.
.@JRsBBQ explains why he's leaving WWE, adding: "I'm looking forward to everyday…but I've had such joy working WWE my god… 26 years is an eternity in that world" pic.twitter.com/N4YlvXHOH5

— Outside The Lines (@OTLonESPN) March 21, 2019
Jason's Take
Ross jumping to AEW is probably a worse kept secret than Kenny Omega joining the company. Ross being a part of the AEW announce team would give the company a recognizable voice that many American fans will recognize. But, much like I asked yesterday, what does bringing in former WWE wrestlers, announcers, and WCW match types due to generate interest? Are we moving forward or reliving the past ?
IMPACT Star Joins AEW
Speaking of actual AEW roster additions, the company announced today in the latest edition of their YouTube series The Road To Double Or Nothing, that IMPACT knockout Allie will be joining the company.
As seen on episode 8 of The Road to Double or Nothing … @AllieImpact is now #AllElite #AEW pic.twitter.com/XgSSvwpZ2O

— All Elite Wrestling (@AEWrestling) March 21, 2019
Jason's Take
Allie is a great addition to the AEW women's division. From what little I watch of IMPACT, Allie has been more than entertaining.
Update On Dana Warrior's Creative Role
If you have been following the Chairshot the past few weeks (and if you haven't, why the hell not?) you have seen many of the writers, including myself, discuss Dana Warrior and her roll on the creative team. Earlier this week I discussed her recent promotion to a full time creative role. Dave Meltzer noted today that there recently was an important creative meeting that other creative team members were not a part of.
Jason's Take
It's a slow news day, and I like to posted five news items. So to be honest, I'm killing space with this one. In all seriousness though, great reporting by Dave Meltzer. That's why you should be reading the Chairshot everyday. We try to weed out the BS.
Original WrestleMania Plans For Rey Mysterio
This week on SmackDown Live, it was confirmed that Rey Mysterio would be taking on Samoa Joe for the United States championship at WrestleMania. The Wrestling Observer noted that there were originally other plans for Mysterio. The original plan was for Andrade vs. Mysterio in a hair vs. mask match
Jason's Take
Mysterio vs Andrade at WreslteMania would have been a very entertaining match.