WWE News: Update On Lawsuit Against WWE & Titus O'Neil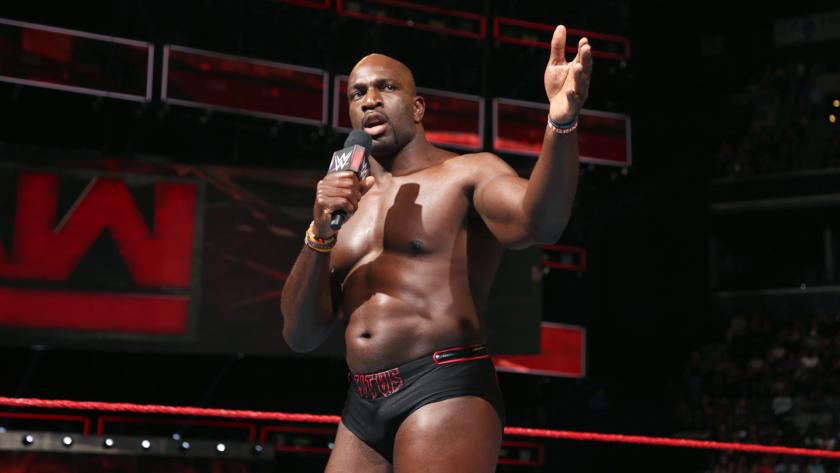 As we previously reported, the WWE Superstar Titus O'Neil and the company are being sued by a cameraman after an incident that took place during filming of the WWE Network show Swerved. Donald Anderson is alleging that he was injured after Paige zapped Titus with a cattle prod, leading to O'Neil becoming "enraged" and kicking the camera out of Anderson's hand, leaving him injured and unable to work for six months.
Additionally, Anderson is alleging he was placed in an unsafe working environmen and was instructed by WWE to leave the building out of fear that Titus would go after him again. He also alleges that O'Neil has been known for having "significant anger management issues". In total, Anderson is suing both WWE and Titus for Battery, Assault, Willful Misconduct, Negligence, Gross Negligence, Intentional Infliction of Emotional Distress and Negligent Infliction of Emotional Distress. He is seeking $15,000 in damages.
Today, PWInsider is reporting that Anderson has filed an amended version of the suit in the State of Florida. Previously, WWE claimed they were not under Florida's jurisdiction, however Anderson is trying to use quotes from both Triple H and WWE Executive John Saboor in which they talk about the importance of the Performance Center in Orlando to fight that.
It should also be noted that Anderson previously filed suit in California, seeking $1.2 million with claims of medical bills that reached in excess $150,000, which is not mentioned at all in the suit in Florida.
EA's Take: Anybody else smell that? You know, that odor of something that might plop out the rear end of a bull? To me, it sounds like this guy is going way over the top. Perhaps Saul Goodman is his representation because I can totally buy that Titus would kick at a camera after being shocked by a cattle prod, but a lot of this other information screams of an ambulance chaser. So while he may have a case, I just can't get behind Titus having anger issues or the fact that he's already sued in California for a ridiculous amount. Just seems fishy.
Continue following TheChairshot for all the latest skull smashing opinion, news, reviews and so much more! @theCHAIRSHOTcom on Twitter
Always #UseYourHead
WWE News: Rumor Killer On Bray Wyatt After Last Night's Strange Tweets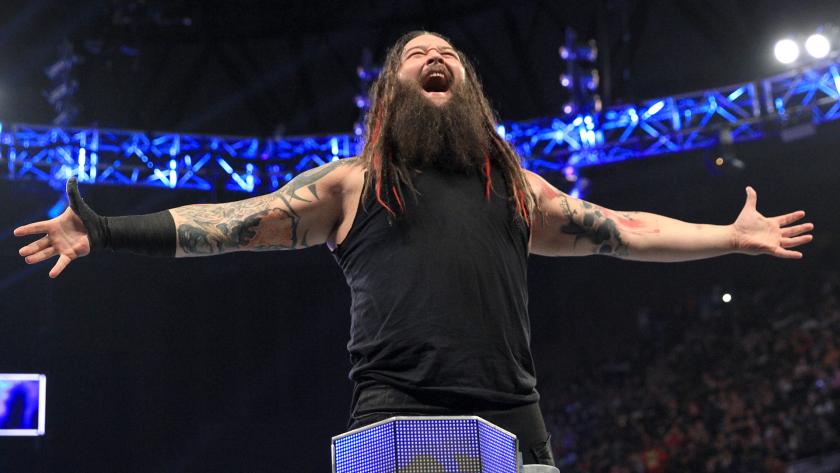 What's the story with Bray Wyatt after those weird tweets last night?
With last night's edition of Monday Night RAW opening up with Vince McMahon, along with Stephanie, Shane and Triple H to address the recent unrest by fans with the product lately, one Superstar we haven't seen for a while had fans talking again with his social media activity.
RAW's Bray Wyatt, outside of a one-off appearance at Starrcade (check out those results here), has been removed from television since his former tag partner, Matt Hardy, had to go on the sideline with his in-ring future in serious jeopardy (for the latest on that, go here).
After The McMahon's spoke about bringing changes to WWE programming in the coming weeks, 'The Eater Of Worlds' had people talking by saying "goodbye" and that he was going to find his "true calling" (see all of what Bray said here). Of course like anything, this led to a lot of speculation regarding not just Wyatt's return status, but his future with the company as some interpreted it to mean he was on his way out the door.
However this is not the case, as Mike Johnson of PWInsider reports that after Bray created such a stir, he reached out to confirm that Bray isn't going anywhere. Additionally, it looks like his return is just around the corner, at least at Live Events as he's currently scheduled for the company's post-Christmas dates starting December 26th in Madison Square Garden.
What would you like to see from Bray Wyatt when he returns? Let us know on social media @theCHAIRSHOTcom and always remember to use the hashtag #UseYourHead!
Monopoly UK Comic Cons Featuring Sting, Bret Hart & More Coming To FITE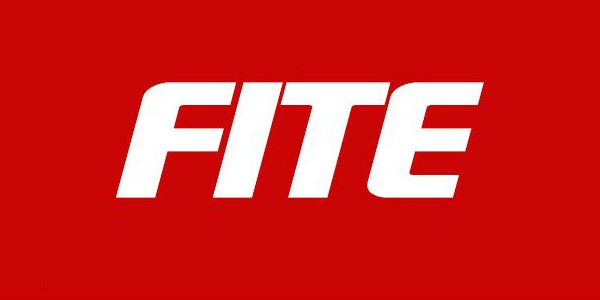 FITE TV will broadcast Monopoly Cons in the UK in March & April!
After partnering with FITE to bring content to the network via his Global Force Entertainment, the next event coming from WWE Hall Of Famer Jeff Jarrett's company will be partnered with Monopoly Events to bring Monopoly's UK Comic Cons in March and April.
Today, FITE issued the following detailing the events which will feature WWE Hall Of Famers such as Sting, Bret Hart, Ric Flair, 'Hacksaw' Jim Duggan and a host of others:
GFE, Monopoly Events partner to bring content to FITE, starting with Comic Con Liverpool in March
NASHVILLE — Monopoly Events and Global Force Entertainment have partnered to make FITE TV the exclusive home of streamed content from Monopoly's UK Comic Cons.
After the success of Starrcast and NWA 70, this is the next series of events GFE will bring to FITE. The first such event will be Comic Con Liverpool, March 8-10 from the Exhibition Centre Liverpool. It will include an appearance by the icon Sting.
The second event Monopoly and GFE will bring to FITE is "For the Love of Wrestling," April 27-28, also from Exhibition Centre Liverpool. Those appearing are a veritable who's who of wrestling greats, including Ric Flair, Bret "Hitman" Hart, Kevin Nash, Scott Hall and "Hacksaw" Jim Duggan.
""Monopoly Events is a leader in the industry that has brought engaging Comic Cons throughout the UK for years," GFE CEO Jeff Jarrett said. "And now we are excited to bring these compelling panel discussions as well as other exclusive content to FITE subscribers."
"We are delighted to have formed a new partnership with Global Force
Entertainment to bring our brands and events into the living rooms of fans all over the world," Monopoly CEO Andy Kleek said.
GFE and FITE will release more information about pricing and programming in January.
"Jeff Jarrett has brought us another unique segment of programming that fits well into our portfolio," FITE COO Michael Weber said. "The potential for this vertical is virtually unlimited."
About Monopoly Events
Monopoly Events is the leading promoter of Comic Cons in the UK. It has 14 events scheduled for 2019 that include wrestling, film, television and music. Monopoly is behind Comic Con Liverpool, Comic Con Scotland, Comic Con Manchester and For the Love of Wrestling, among many others.
About Global Force Entertainment
The Nashville-based Global Force Entertainment (GFE) was founded in 2014 by WWE Hall of Famer and professional wrestling veteran Jeff Jarrett. GFE specializes in developing and acquiring events that take place in non-traditional settings featuring the stars from the pro wrestling and music worlds. For more information go to GlobalForceEntertainment.com.
About FITE:
FITE brings premium combat sports programming to MMA, boxing, kickboxing and pro wrestling fans to watch live on every device.
FITE proprietary cast-to-TV technology enables users to livestream instantly to over 350M connected TVs around the world with just their phones. The free-to-download mobile app works with any Wi-Fi connected television as well as streaming devices such as Chromecast, Playstation, Xbox, Roku, Apple TV, Amazon Fire TV and Android TV. FITE programming is also available at www.FITE.tv and on the Apple TV, Roku and Android set top boxes.
FITE is a product of Flipps Media Inc, the digital entertainment company with patented technology for instant tap-to-TV streaming.
Are you interested in checking out these panels on FITE? Let us know on social media @theCHAIRSHOTcom and always remember to use the hashtag #UseYourHead!