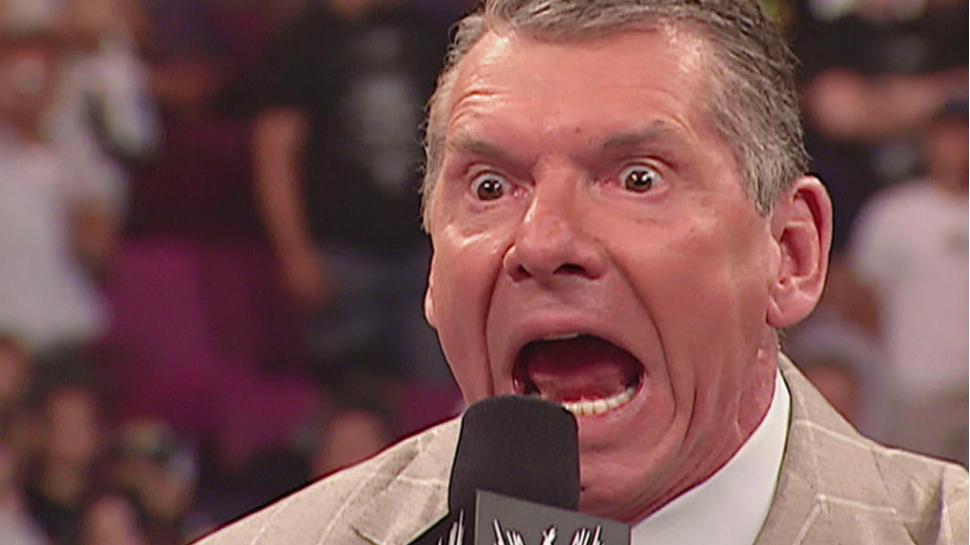 In 1982, Vincent K. McMahon (commonly just Vince McMahon) purchased Capitol Wrestling Group and the WWWF from his father, Vincent J. McMahon. Between 1954 and 1982, the elder McMahon built his version of the WWWF around the old territory idea of how wrestling promotions were run. Business was good, as the WWWF had long been regarded as one of the crown jewel territories because it was among the first promotions to split gate dollars with talent and controlled the New York market, and Vincent J. McMahon was very happy to keep the status quo.
However, the younger McMahon had a larger vision for not just the WWWF, but for the wrestling business as a whole that his father could not or did not want to see. In fact, "Junior", as his father's friends called him, changed the business so drastically that even he admitted to Sports Illustrated in 1991 "Had my father known what I was going to do, he never would have sold his stock to me."
As fans, we've been able to watch that vision turn into reality, as Vincent K. McMahon would turn the world upside down again and again, turning his father's regional promotion into one of the largest entertainment companies in the world. Along the way, he has given us some of the most memorable characters, moments, and storylines in the history of the sport. He has also pushed the now WWE to the forefront of innovation, re-writing the book on how wrestling is marketed and produced.
Truly Vince McMahon is one of the most innovative, creative minds in the history of entertainment and the father of modern wrestling (insert genetic jackhammer joke here).
Except he's killing WWE and needs to go.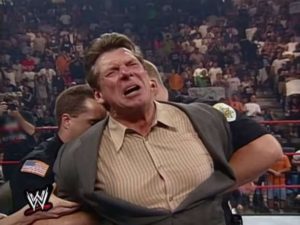 Now, I know someone is rolling their eyes at this, frantically getting ready to type something about "WWE revenue year over year", "#LOLZWUTAMARK", "You don't understand wrestling" etc. but just take a minute and keep reading.
Vincent K McMahon is 72 years old, 3 years older than his father when he passed away as a result of pancreatic cancer and 5 years older than his father was when he was bought out. Some of the same things in regard to presentation and being overly reliant on old ways of doing things that the younger Vince held against the older are now somewhat afflicting the current WWE.
Brock Lesnar as an attraction-type champion is a bad and antiquated approach. Attractions worked when the WWE didn't produce so many hours of content each week. That's not to say wrestlers as attractions can't draw. Attraction matchups still work, look at the interest in the Undertaker or HHH's yearly WrestleMania matchup, but it's a really bad look to have all this content, but not be able to feature one of your top 2 champions.
The same can be said of the repetitive, dogmatic approach to Roman Reigns booking. I like Roman. I think he's an excellent performer, good looking, popular with kids. He ticks all the "top guy" boxes. He is SUPER over without question. But Vince and creative have tried out every single approach to cementing him as champion without giving that character time to breathe with the fans. Think about it (or maybe, more appropriately, Always #UseYourHead): he's tried the dominant Hogan booking, the bad-boy Austin booking, the screwed over by the Authority booking, and now the scrappy underdog booking with Roman all to NO AVAIL.
I could go further with this, but by now you are already thinking of other examples of the WWE's repetitive approach to main roster booking and production.
Truthfully, the best parts of WWE right now are NXT and lately 205 Live, both Triple H's pet projects. Triple H smartly seems to have built both to more closely resemble the style and tone of promotions like ROH, New Japan, and PWG which are currently popular among younger and international fans alike.
Perhaps most troubling is when NXT stars get to the main roster, many struggle because Vince's approach is so very different. As de facto god of all things wrestling for the main roster, Vince has to be held responsible for the product's inability to evolve.
It's really simple business. Any business that can't grow its talent to success will always have trouble on multiple fronts and eventually will endure long-term difficulty. Mid-level talent and below will continue to do just enough to stay around because they are just happy to get a paycheck. Good players who feel abandoned, mishandled, or ignored will leave, taking their talent elsewhere and succeeding when given a platform that is better suited to their strength (see also: Cody Rhodes).
When the growth problem becomes most debilitating is when the talent exodus eventually breeds a more competitive market. What's worse is the eventual whisper campaign against your company which impacts the ability to attract new up and coming talent. Right now, WWE can still cover their imperfections with the promise of a bigger paycheck for young, starving performers eager to make it to the big stage.
But if what continually occurs is that they fail not because of their lack of skill or an inability to connect with the crowd but because of a failure to connect with a septuagenarian who rules with an iron fist, eventually the chorus of bad experiences gets loud enough to drown out the siren's call of the money. The consequence becomes inevitable and your company goes from being stocked deep with young talent to having to hire the 3rd, 4th, and 5th best candidate in order to fill a roster (see also: The Island of Misfit Toys that was mid-90's WWE or the later days of WCW).
Predictably the product suffers, market share shrinks, and one of two things happens: the company changes course radically and bounces back (late 90s WWE) or your former fans serenade you with a rousing rendition of Vince's favorite song as the lights go dark for good.
A wiser man than I once said "Enough is enough. It's time for a change."
Vince has to go.
Just don't blow him up in a limo this time.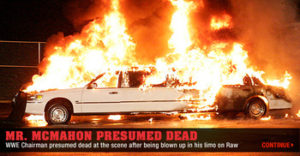 ---
Always Use Your Head and visit the official Pro Wrestling Tees store for The Chairshot All t-shirt proceeds help support the advancement of your favorite hard-hitting wrestling website, The Chairshot!

---
Is Jeff Hardy Too Old for This?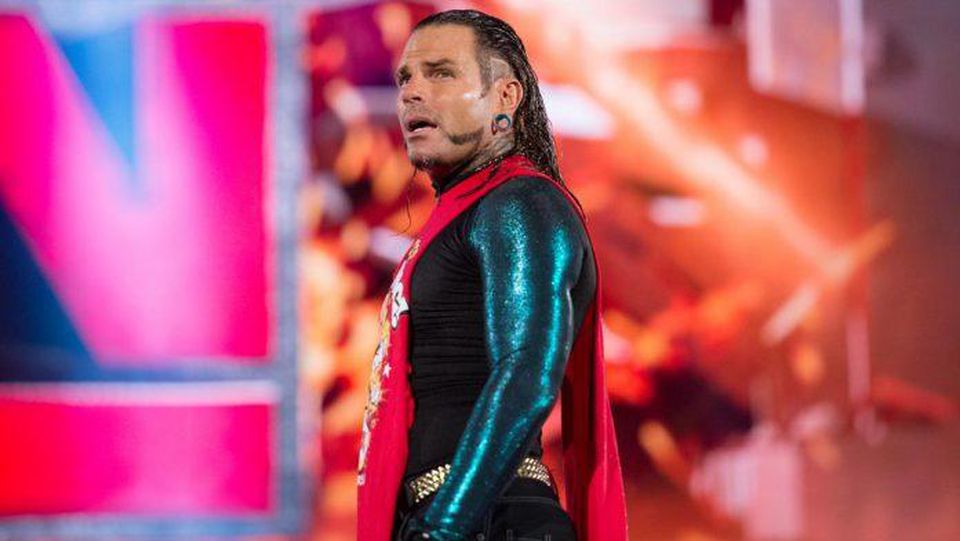 It has yet to be 100% confirmed, but Jeff Hardy may have suffered an injury during his entrance for this past week's SmackDown dark match in London. Jeff Hardy returned to WWE alongside his brother Matt at WrestleMania 33 in 2017 and has spent most of that time sidelined with injury. As Jeff returns to singles competition, one has to imagine that his body is catching up with him.
Return (Again)
Jeff's post WrestleMania 34 return was hot. The crowd blew up, the spots were big and there seemed to be a bright future in Jeff's singles aspirations as Matt was and is still teamed up with Bray Wyatt. After Jeff's return, he quickly won the US title from Jinder Mahal on an episode of Raw. Throughout the match though, Jeff was noticeably slower than he used to be. Sure, I don't exactly expect the Jeff Hardy of 2008 to magically return, but it almost felt like every move Hardy did hurt him and slowed him down throughout the match.
With a move to SmackDown away from his brother and a win over Randy Orton at Backlash in the books, Jeff Hardy's return looks really good on paper. However, since his return from rotator cuff surgery, we're now able to see more of his issues. The excitement has been palpable to see Jeff Hardy, but his singles matches really have not been anything of note.
Last year when he was tagging with Matt, he didn't have to do 100% of the legwork because he always had an option to tag out. Now that he's (rightfully so) on a singles run, he has to last out for full matches, which is looking more and more difficult for him match after match.
Hardy vs. Hardy
As opposed to Matt, Jeff's style over the years has been a lot more risky and death defying, which is probably one of the reasons that Jeff seems a little worse off than his brother at the moment. It is also one of the reasons that Jeff has historically been more over than Matt in the WWE- that daredevil style draws in fans, and Jeff was a deserving recipient of that notoriety.
Matt Hardy though seems to be dealing with less significant issues as his style is much more grounded and leverages a strong character to excite the fans. Jeff Hardy is very capable in exciting the fans, but years of jumping off tall objects and aerially throwing himself at his opponents has to have done a number on his body.
The Verdict
Although it is tough for me to say: Is Jeff Hardy just too old to compete on a full WWE schedule? Is his body too weathered for one last long singles run? I sure hope not, but it really does look like the younger Hardy is experiencing some troubles in executing his move set without slowing down. Matt Hardy has a bit more longevity of the two in his wrestling style, but to lose Jeff right now would be incredibly unfortunate as he has the potential to really be a face of the SmackDown brand.
Let's hope this is not a serious injury and that Jeff can entertain the fans for many more years to come. I just hope his body can hold up. A slow Jeff Hardy though is better than no Jeff Hardy, and as long as he's not at extensive risk, his current limitations will just have to do.
---
Always Use Your Head and visit the official Pro Wrestling Tees store for The Chairshot All t-shirt proceeds help support the advancement of your favorite hard-hitting wrestling website, The Chairshot!

---
Roman Reigns Isn't Going Anywhere (And Neither Are You)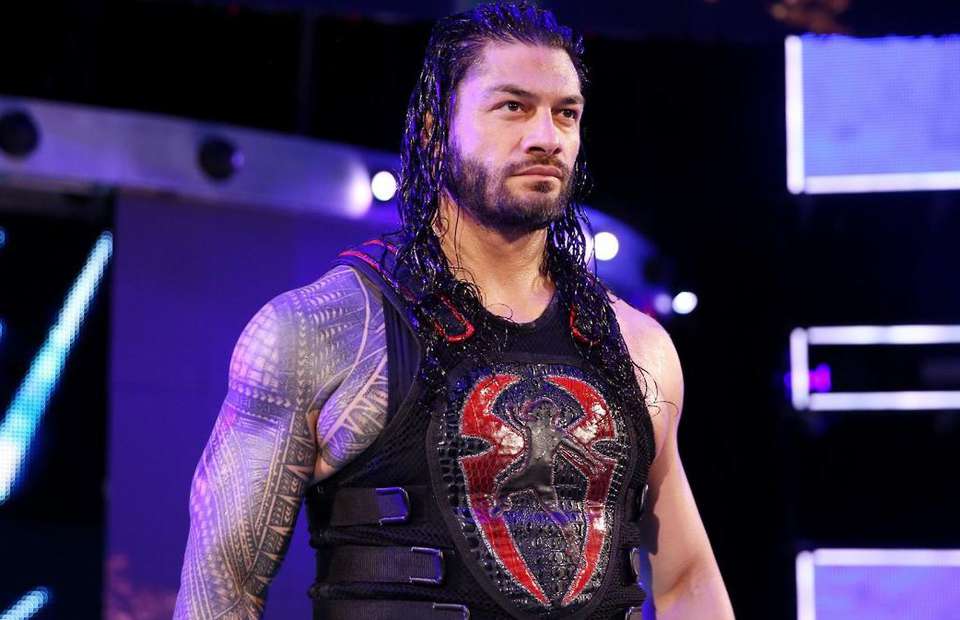 Roman Reigns isn't a new thing. WWE, dating all the way back to the WWWF days, has always been known as a promotion built on a strong supporting cast with a "Superman-like" babyface atop the heap. So, why the hate for "The Big Dog"?
Vince has history on his side
Vincent J. McMahon loved superhero babyfaces. He built the WWWF off a relatively simple concept: push an "all-american", unstoppable babyface capable of carrying the company on his back with class and legitimacy. For close to 15 years, whether he was wearing the WWWF Title or not, Bruno Sammartino was that man, owning the Northeast to the tune of untold sold out arenas and countless ecstatic fans.
The next "hood ornament" babyface to come around for Vince Sr. was Bob Backlund, a walking, talking embodiment of the phrase "aw shucks" if there ever was one. But Bob was also a Division II NCAA wrestling champion, as well as an All-American in both wrestling and football, meaning when the time came to step into the squared circle, what he lacked in charisma, he more than made up for by being a great athlete. Backlund was world champion for close to six years.
The formula was perfected with Hulk Hogan
By 1983, it was Hulk Hogan's turn to be "the man". In Hulk, Vincent K. McMahon found the perfect "Superman" to take what was once a local family owned territory, and rebrand it for the mainstream, ultimately making the WWF synonymous with professional wrestling. People who don't know the first thing about pro wrestling still know Hulk Hogan, and after he won the WWF Title from The Iron Sheik in 1984, he carried the belt (and the wrestling world) for most of the next seven years, forever transforming the way we view the genre. With all due respect to "Stone Cold" Steve Austin, Hulk Hogan is the most influential wrestler the industry has ever produced.
Speaking of Steve Austin, he owned the late 90s and early 2000s and did so whether he was wearing a championship or not. He crossed over into pop culture in a way only bested by Hulk Hogan, taking the WWF to unseen heights in revenue.
John Cena picked up the load of being "the man" in 2005 and carried it for a decade. No babyface has ever been more vilified by fans, but through it all, Cena remained the face of not only the WWE, but the industry as a whole.
Roman Reigns is "your guy" because Roman Reigns is "Vince's guy"
Whether you like it or not, it's Roman Reigns' turn. He is, quite simply, the guy Vince McMahon has decided is his most marketable face. Vince doesn't care about 5-star matches, workrate, and catering to the anti-Roman Twitter army (most of whom likely harbor a double secret crush on "The Big Dog". Vince wants someone he can market to middle America, to little kids, to your grandmother. He wants another Hulk Hogan. He wants another John Cena.
Would Reigns, from a creative standpoint, be better off with a heel turn? Maybe, depending on what Creative had for him. That's the thing about a turn: doing it just to do it doesn't work. Look at the hundred times Big Show had done it for no reason. How about Randy Orton's 94 turns? I can name two that were memorable.
The dislike for Roman is likely rooted more in overexposure than anything else, which is much the same thing that hurt Cena (from an Internet fan standpoint, at least). With Bruno and Backlund, fans almost always had to go to the arena to see them. Hulk and Austin were merchandise juggernauts, but we still only saw them on TV once a week. Neither had to worry about the level of overexposure Cena and Roman have been saddled with working through.
Yes, Vince has had his "misses". Anyone making as many decisions as he's made is gonna have plenty of them, but in Reigns, I guarantee he sees someone he can count on. Dependability and work ethic go a long way with guys like Vince McMahon. Plus, Vince knows you're not gonna turn the channel.
Vince plays it safe because he knows he already has you
"The Big Dog" isn't going anywhere. Why, because you've proven to Vince you're not going anywhere either. You'll whine and moan about Roman (or Cena before him) but you'll be right back in front of your television every Monday and Tuesday, ready to get mad all over again. Just accept that Vince has you and stop taking it all so seriously.
---
Always Use Your Head and visit the official Pro Wrestling Tees store for The Chairshot All t-shirt proceeds help support the advancement of your favorite hard-hitting wrestling website, The Chairshot!

---
The Book Club: Why Kenny Omega Should Win at Dominion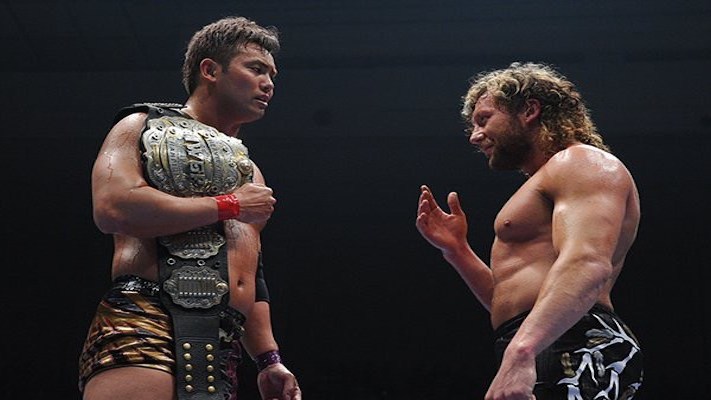 At the end of New Japan Pro Wrestling's Wrestling Dontaku show earlier this month, a match was announced that quickly made its way through the wrestling world over the next day.  On June 9, Kenny Omega will challenge IWGP Heavyweight Champion, Kazuchika Okada to headline Dominion, NJPW's next big pay-per-view.  It will be Omega's third shot at the title and his fourth encounter with Okada overall.  The two are currently deadlocked at 1-1-1.  Okada fended off Omega in their first encounter at Wrestle Kingdom 11, a 60 minute time limit decided their rematch at last year's Dominion, and Omega pinned Okada during their non-title G1 bout.
Fast forward to Okada standing in the middle of the ring following his match at Dontaku.  Okada had just beaten the record for most IWGP Heavyweight title defenses by defeating the previous record-holder, Hiroshi Tanahashi.  He openly addressed how nobody was coming out to challenge him and even listed off all his past opponents.  Okada then invited Kenny Omega out to the ring for a match that would finally settle the score, but this time with no time limits.  Kenny one-ups Okada's challenge by adding a 2-out-of-3 falls stipulation.  You know how the Big Bang Theory states that there was once nothing then a giant explosion created the universe?  That's basically what this match is for me.
Let's Book It
In short, I think it's finally time to put the strap on Kenny.  At Wrestle Kingdom 12 earlier this year, I was genuinely deflated after Tetsuya Naito took the pin from Okada in the main event.  I was anything but Tranquilo.  He was white hot and I was incredibly invested in him – maybe more than anyone in the world at the time.  I am aware that Naito has held the big belt before but that reign came and went, plus he didn't have as much momentum as he did in January.  I had a similar thought to Okada at the end of Dontaku: who else is left?  Los Ingobernables merch was flying off the shelves but they still refused to allow Naito to be the usurper.  They found some worthy opponents to roll out since then but Sanada, Zack Sabre Jr., and Tanahashi all fell to a flurry of Rainmakers just as the victims before them.  At this point, I can't imagine a more suitable challenger than Kenny Omega.  He has been Okada's most worthy adversary and one could even argue that Kenny has played a big part in getting more international eyes on the New Japan product.  The only other person I can envision being on Okada's level from an in-ring and marketing standpoint would be Kota Ibushi.
This brings me to my next point…
Imagine: Kenny dethrones Okada.  Kota Ibushi wins the G1 Climax this summer.  Now you have the Golden Lovers forced to put their relationship aside for the sake of their careers in the main event of Wrestle Kingdom.  We already saw how friends jostling for the spotlight can make for an instant classic.  Just look at the Golden Lovers vs Young Bucks match from Long Beach.  Sure everyone loves a good blood feud but there's just something deeper when you're forced to knee the one you love in the face.  We haven't really had an "I'm sorry, I love you" type of moment since Shawn and Ric made us all weep at WrestleMania.  Now is the opportunity.
My only issue with this plan is keeping Kazuchika Okada out of the main event.  Is just feels wrong, doesn't it?  He is the Rainmaker for goodness sake.  However, once the Naito-Jericho feud has boiled over it would be interesting to see Okada as Chris Jericho's next (and possibly final) target.  He even mentioned on his podcast, "Talk is Jericho" that his match with Kenny was originally supposed to be a technical classic before the storyline grew violent.  If you're looking to have a technical showcase, Okada is just the sparring partner for you! Plus, I don't think anybody would complain about an Omega v Ibushi & Okada v Jericho double main event at Wrestle Kingdom 13.
---
Always Use Your Head and visit the official Pro Wrestling Tees store for The Chairshot All t-shirt proceeds help support the advancement of your favorite hard-hitting wrestling website, The Chairshot!

---