AJPW Dynamite Series Results & Review (6/12/2018)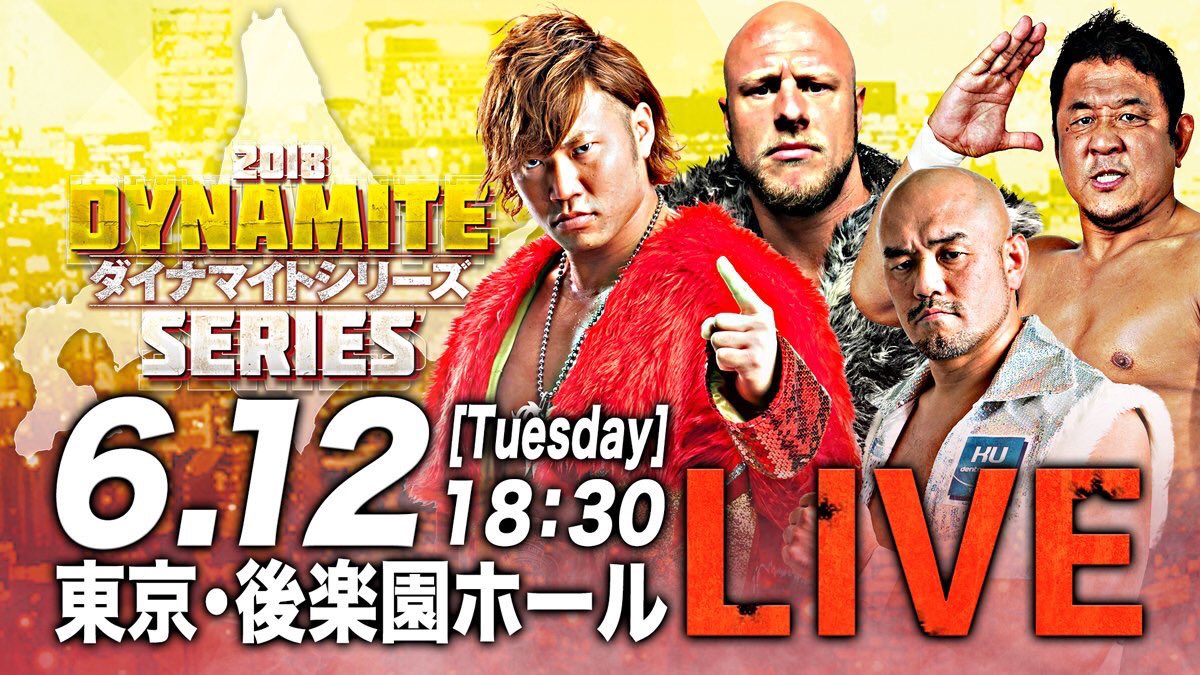 We return to AJPW with a pretty stacked card as we have two title matches tonight, including the Triple Crown Championship.
The show before this, there was a tag title match, Champions Dylan and Ryoji, against KAI and TAJIRI, where the champions retain, giving Dylan some momentum for his title match against the champion tonight, Kento Miyahara.
Will Kento retain the title or will Dylan shock AJPW? Let's find out and…dive right in.
Singles Match
Keiichi Sato vs. Rionne Fujiwara
Review: We get single's action to start off the show with some juniors, so let's hope this match can lead to come new contenders for the Junior Heavyweight Championship. The match was rather slow since the majority of it was chain wrestling and strikes which I don't mind, but it just felt a little bit slower than usual at times.
I know the name is Rionne Fujiwara, but don't let fool you thinking he's a Japanese wrestler since he's actually a gaijin, but there's actually a good reason for the Fujiwara surname. In 2013 he beat Jiro, challenged Yoshiaki to a match in WNC and lost, however, Fujiwara took him on as the last official disciple, so gave him the Fujiwara surname in a matter of respect and I love that.  I do gotta say that he actually isn't so bad as he would work on Sato's arm throughout the match to try and make him tap out, even went for the Triangle Choke between the ropes to help weaken him. Sato would start to deliver stiff kicks in the match and would deliver a Splash first to have Rionne kick out at two and would go for a Brainbuster for another two count and another kick out, but he would hit his Shouha or modified Fisherman Buster to get the win.
Recommended: The match was pretty basic, but not terrible either.
Tag Team Match
Takao Omori & Atsushi Maruyama vs. Masanobu Fuchi & Osamu Nishimura
Review: Our next bout is a tag match with our four vets in the promotion for some friendly competition towards one another. I will say this though, I love the reactions from the crowd whenever Fuchi is in the ring because they'll cheer for him quite loudly whenever he does his trademark stuff and would boo the hell out of his opponents whenever they would try to mimic his stuff from hitting Fuchi below the belt or putting him in a headlock to punch him in the head and do his open fist taunt to the referee.
The match was Omori and Maruyama getting the heat over Fuchi for the majority of it, until Fuchi would make his comeback, do his closed fists and even Scoop Slam the both of them while holding them in the air for about ten seconds. Nishimura would now get in the ring with Maruyama to try and do some damage on him, but Maruyama would then put Nishimura in the Figure Four Leg Lock to try and make him tap out, but Fuchi comes into the ring to get rid of Omori and flips the two over so the hold would be reversed and Maruyama taps out to give Nishimura and Fuchi the win! I do gotta say that for a match involved with guys their age, it was pretty fantastic for what it was and while it's not great compared to current standards, but for the old school type feel, it was worth seeing.
Recommended: Actually yes, yes check it out.
Tag Team Match
Atsushi Aoki & Ishikiri vs. Yohei Nakajima & Último Dragón
Review: Another tag team bout with our Junior Heavyweight Champion teaming up with Ishikiri to take on Yohei Nakajima and the returning Ultimo Dragon. A little bit of context here, Nakajima is on the hunt for the championship against Aoki, but Aoki feels as if he's not deserving of a title match and Yohei now has to prove himself to see if he can get a match, so if he can beat him cleanly in a tag match, then that will put him in the title picture.
Nakajima would start to attack Aoki before the bell would ring and would keep on the assault until Ishikiri got tagged in and same with Ultimo as the two go at it and let me tell you, Ultimo can still go for a man his age and is just better than the entire junior division in AJPW and that's the problem with them, just about none of them really stand out, and I've said it in my last article with them at how the division has no leadership and something needs to change soon. I personally think Ultimo should be the one to take the title and hold onto it for the time being until they fix up that division and pick someone to be their future instead of just having him drop it to TAJIRI like they did last time. I will, however, try to give this feud a chance and if the execution is bad, then I still say go with my plan and have Ultimo keep the belt. Near the end of the match, Nakajima and Aoki would brawl around and outside the ring while Ultimo and Ishikiri would be the legal men in the match and Ultimo would eventually pick up the win with the La Magistral. After the match, Aoki continued to criticize Yohei as he does not feel he is fully invested in being a champion, which means that Aoki would not give him the title match as he feels like he still doesn't deserve one.
Recommended: I would watch it just for the interactions between Ultimo and Ishikiri and that's it. Just give me a singles match with these two instead since they work great together.
Tag Team Match
Zeus & Black Tiger VII vs. TAJIRI & Yoshitatsu
Review: We have Zeus in action now and not teamed up with Bodyguard meaning he's still injured or it's just a heavyweight/junior heavyweight tag bout and his partner is Black Tiger VII as they take on Yoshitatsu and TAJIRI, surprised he's not teaming up with KAI and I guess that's over with since they failed to get the tag titles.
Tiger and Yoshi start the match off and it looked like Tiger would have the opening advantage while for some reason selling his knee and dancing around at the same time…he's weird, but he would then go for a Shining Wizard and I'm confused as to did Yoshi block it or just no sell it since he got up pretty quick. I always liked the chemistry between Zeus and TAJIRI since they match their strengths off pretty well together and he knows how to make Zeus powerful than he already is. I mean just look at that gorgeous body of his, the body of the gods! The match was solid for what it was except for Yoshi how has been rather sloppy in this match and it really shows here, but hopefully, it's just the one time since it's gonna happen to everyone. Yoshi would try to apply the Koji Clutch on Zeus, but that man is too powerful and throws him off before doing a Gorilla Press to both Yoshi and TAJIRI. Black Tiger would try to go for the Shining Wizard on Yoshi to get the win, but Yoshi ducks and hits him with a Spinning Heel Kick and the COJ (Codebreaker of Jericho) for the win and yes he actually calls it that. You know, Jericho is in Japan for the time being, so maybe he should pay Yoshi a little visit.
Recommended: I would like to say it was worth a view.
Six Man Tag Team Match
Suwama, Shuji Ishikawa & Hikaru Sato vs. Jake Lee, Ryoji Sai & Koji Iwamoto
Review: We now get six-man action this time with Violent Giants and Hikaru to take on Jake Lee who has been doing rather well ever since he returned from his injury and wants to keep that momentum going here.
Jake and Suwama would start off the match with Suwama pretty much testing Jake's strength in the match once they locked up and Jake would even get Suwama towards the ropes to break it up, but then it leads to Jake being kicked in the chest and would get him down which made both teams switch as we now have Shuji and Ryoji in the ring now. Shuji would then knock Ryoji down after going back and forth as we now have another tag, putting Hikaru and Koji in the ring now with Hikaru trying to deliver some stuff strikes to Koji. Hikaru would continue his assault on Koji and both Suwama and Shuji would run in to knock down Ryoji and Jake as they beat down Koji, Shuji would even throw him towards the guardrails to damage his body up some more. Suwama would get in the ring now and hits a nice Back Suplex to pin him for a two count and would then apply the Liontamer only for it to break up. Suwama would deliver stiff shops to Koji and would go for an Irish Whip, but Koji reverses it into a Judo Throw to give himself some time to tag in Ryoji for the hot tag as he starts exploding with energy and would go back and forth with punches against Suwama until he got chopped, but Ryoji would still knock Suwama down to get Shuji tagged in as he doesn't go down without a fight as he delivers a Double Stomp to Ryoji to end his momentum right here, but Jake would then get tagged in as well as Hikaru with Jake trying to go for his Backdrop and is still unsuccessful to do so with Suwama and Shuji coming in to triple team Jake by the both of them delivering Clotheslines to Jake while he was caught on the ropes and ended with Hikaru doing a Jumping Kick, but would get a two count out of it. Hikaru tries to knock Jake out, but Jake makes a comeback with stiff kicks and hits the PK to knock him down and go for a pin, but he breaks up the pinfall by himself since he's not done yet as he hits the Backdrop for the win. If Jake Lee can keep this momentum up throughout the whole year, then I would have no problem with him winning next years Champion Carnival.
Recommended: Great match, definitely watch it.
All 7 teams were announced for this year's "Jr. TAG BATTLE OF GLORY". The league will run throughout the month of August (August 3rd – August 25), with the team with the highest points winning the league.

☆ Atsushi Maruyama & Masashi Takeda (2017 Winners)
☆ Atsushi Aoki & Hikaru Sato
☆ Yohei Nakajima & Black Tiger VII
☆ Koji Iwamoto & TAJIRI
☆ Kaji Tomato & Shiori Asahi (K-DOJO)
☆ Shuji Kondo (W-1) & Kotaro Suzuki (FREE)
☆ Masaaki Mochizuki & Shun Skywalker (DRAGON GATE)
All Asia Tag Team Titles Match
Jun Akiyama & Yuji Nagata (c) vs. Naoya Nomura & Yuma Aoyagi
Review: Uncle Jun and Yuji are back teaming up together as they are set to defend the All Asia Tag Team Championships against Naoya and Yuma from NEXTREAM, can the uncles of AJPW and NJPW retain their championships or will they get dethroned by the younger generation? Well, let's find out for ourselves.
Naoya and Yuji would start it off with a lock up and Naoya would flip him over only for Yuji to quickly get back up and kick him off. Naoya seems to be holding onto his own for a bit of it since he was able to knock Yuji down after delivering some pretty nice forearm shots to his head and would tag Yuma in now which lead to Jun getting the tag in as well which leads to Yuma getting Jun outside of the ring and does a Plancha to the outside while Naoya does the same to Yuji and would start to knock down the champions outside of the ring. Yuma would throw Jun to the guardrail and once he tried to chop him, Jun wasn't phased by it at all, but he did take a nasty DDT on the outside and would get him back into the ring. There are two things I love about this match and the first one is the old generation vs new generation feeling with this one with Jun and Yuji showing they can still go in the ring and deliver quality matches for their ages and with Naoya and Yuma, they showed the fire and intensity as a team and as individuals to show that they have a chance to beat them and can be people that others should keep an eye on.
The second thing I loved about this match is that it shows AJPW still has a bright future ahead of them and yeah you got Kento Miyahara carrying the company right now, but you got quite a few people on the rise and that follow Kento to help AJPW reach new heights once more since you got guys like Naoya, Yuma, Koji, and Jake Lee to help them and once the time comes for them to reach that status, they'll have new people ready to start their journey to follow them and so on, and so on. Naoya would get some close calls with Spearing both Jun and Yuji back and forth and would pin Yuji, but would only get a two count. With Jun beating down and holding Yuma back, Yuji had Naoya in the ring all to himself and would go for his Backdrop Hold and it looks like it could be it, but Naoya surprisingly kicks out at two to show he still had some fight left in him, but it doesn't last long as Yuji hits the Backdrop Hold one more time for the win and have a second successful defense under their belt. After the match, Naoya and Yuma stated that they weren't done chasing the titles as they plan to have a rematch for them very soon while both Jun and Yuji welcome it.
Recommended: I thought it was a great match with nice storytelling with old and new generations feeling to it. Definitely watch it.
AJPW Unified Triple Crown Heavyweight Title Match
Kento Miyahara (c) vs. Dylan James
Review: I'm still confused as to why its James Dylan getting a shot at the Triple Crown Championship over anyone else in the company. Here we have someone who had the worst performance in this year's Champion Carnival next to The Bodyguard and has been having mediocre matches since his arrival in this run of AJPW, and he somehow gets this big match in the main event. If it's so Kento could get an easy defense for his reign, then why not just have him fight someone that defeated him during the Carnival like Joe Doering, I wouldn't mind a third encounter between the two as a way to end that trilogy over this, but too late now and let's see how he fairs in this match. Kento is the future of Japanese wrestling and just his entrance and how the crowd reacts to him before he gets into the ring is something similar to Tetsuya Naito except it's not as loud…yet and he will definitely get there once more people know of his greatness in the ring.
The two lock up as James gets Kento by the ropes and went to go for a quick chop, but Kento ducks out of the way while Dylan tells him he was this close to hitting him, but the next time he would hit Kento and it would even make him go to the outside of the ring. Kento was selling each strike down to him to make Dylan look as strong as he could in this match and I felt like that's what he needed to do since Dylan is a big guy after all. Dylan would have Kento on a corner and goes for a chop, but Kento ducks and causes Dylan's hand to chop the turnbuckle post, hurting his hand and would give Kento an opening to strike him down and would even go onto the apron to knee him in the back of the head. Kento would throw Dylan, but Dylan would run back after hitting the guardrail to shoulder tackle Kento, causing him to go over the guardrail. Dylan would get Kento back into the ring so she could work on Kento more with some stomps, chops, and just any strike he could do and while it's simple, Kento makes it look very effective and I love his seeling for it and Dylan would keep this up for a few minutes before taking him back to the outside, but Kento would headbutt Dylan to regain some composure and before he could do it again, Dylan catches him for a Chokeslam and hits it onto the ring apron. Dylan gets Kento back into the ring and places him on the corner and would deliver a stiff Lariat onto the corner and immediately knocks Kento down onto the mat. Dylan attempts to go for a Powerbomb and Kento reverses it into a Hurricanrana and kicks Dylan, but Dylan chops him and goes for a Suplex, but Kento hits a Brainbuster and the two are down. Kento would hit the Blackout and then attempts to hit his Shutdown German Suplex Hold, but Dylan would break free of it to hit a Lariat and would them hit a second one for good measure and Kento kicks out at two. Dylan is pulling off all the stops in these last few minutes as he hits a Powerbomb this time after Kento breaking free from two of his Chokeslam's and giving him another Lariat, Dylan is just killing him with these Lariats while Kento keeps kicking out at two even though this whole sequence was actually making me believe that we would've had a new champion here. Dylan goes for another Chokeslam, but Kento would turn it around for a regular German Suplex Hold for a two count and Kento would try to get more momentum, but Dylan stops him dead in his tracks and hits the Powerbomb for another two count! Dylan goes for another Lariat only for Kento to hit the Blackout on his arm and go for his finisher, but Dylan breaks free from his hold only to be hit with two Blackouts and then hits his Shutdown German Suplex Hold for the win and still Triple Crown Champion. Where the hell has this Dylan James been? This was the best match I've seen him wrestle in, give me more of this!
After the match, Zeus makes his way to the ring and claims himself as Kento's next challenger and I am completely torn on this because I don't know if they wanna give Kento another short reign while being the face of the company, but at the same time I feel like Zeus has to win this one and show he can actually win the companies biggest prize. The match is set to take place on July 27th and this is sure to be a classic match. I want Zeus to be the one to take the belt, but I don't know what direction Uncle Jun would have this match go and we'll have to wait and see.
Recommended: Dylan James best match in the company and it actually was a great match for what we were given between the two, so give it a look.
Overall: I have to say that the show was solid from top to bottom and none of the matches were actually bad and the last two matches definitely delivered to give us a great show here, plus we now have something to look forward to in July and you don't wanna miss it.
Favorite Match: Jun Akiyama & Yuji Nagata vs. Naoya Nomura & Yuma Aoyagi
Least Favorite Match: Keiichi Sato vs. Rionne Fujiwara
Score: 7.5/10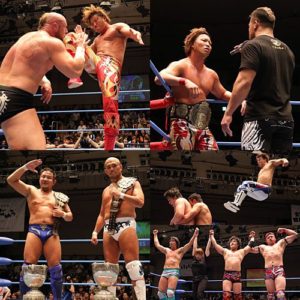 PRO -WRESTLING NOAH WEEKLY NEWSLETTER VOL.34~ 12TH MAY 2019
We're in between events for NOAH! Hisame brings us updates, need to know information, and of course RATEL'S stuff!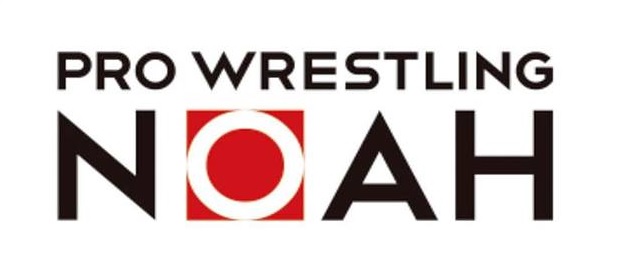 We're in between events for NOAH! Hisame brings us updates, need to know information, and of course RATEL'S stuff!
CURRENT TOUR RECAP
The new owners of NOAH seem to have done away with NOAH giving names to their interim tours, and these will now be known as "NOAH The SPIRIT".
The interim tours between Global Tag League and Global Junior Tag League starting will run for three dates only – the 11th & 12th May and then the the final date on May 19th in Gunma.
NOAH are currently in the grip of an injury bug (three people out, please see below for updates\news), so the cards were changed accordingly with Keisuke Ishii and Kouki Iwasaki being drafted in.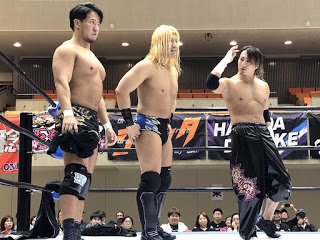 RATELS and Stinger (without YO-HEY) faced off again, with Tadasuke getting his second win over The Stinger team, this time over Kotaro Suzuki on the 12th by reversing The Endless Waltz into The Pac. Tadasuke, being Tadasuke, became manic saying that he "can't control myself" and posting the crazy face icon.
In a more sedate tone, Yoshinari Ogawa tried the handshake again with Daisuke Harada on the 12th May event. I am afraid that I don't know whether Harada took it or ignored it.
Due to his title challenge for the GHC Heavyweight title (9th June) and for the GHC Heavyweight Tag titles (13th June), Takashi Sugiura is now feuding with three people – AXIZ (Go Shiozaki and Katsuhiko Nakajima) and Kaito Kiyomiya. Sugiura and Shiozaki beat the hell out of each other on the 11th May, and there was an equally intense match against Katsuhiko Nakajima on the 12th. Neither the challenger or the champions, however, got the direct win over each other. 
Regarding the title challenges, Sugiura said he is blessed as a wrestler to have them, and even more so that these will take place at the Mitsuharu Misawa memorial shows at Korakuen Hall and Osaka.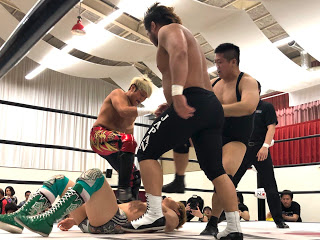 Much to their dismay, Kongoh (the new unit of Kenoh, Masa Kitamiya, Yoshiki Inamura and Atsushi Kotoge) lost their debut match on the 11th against Kaito Kiyomiya, Minoru Tanaka and Hi69. Kenoh and Kiyomiya made a beeline for each other, with Kenoh sticking his fist in Kiyomiya's face (they didn't roll around fighting in the streamers like two kids fighting in the playground this time).
Takashi Sugiura (intent on winding Kenoh up online, although aside from calling him a "thoughtlessly stupid old man", Kenoh seems to be ignoring him now), said that their loss was due to having a comedy wrestler (Kotoge was pinned by Kaito Kiyomiya with the Tiger Driver).
Kotoge, however, had other issues other than Kongoh.
His former tag team partner in "The Revolutionary Cloak Heroes", Mitsuya Nagai, was furious that Kotoge had apparently ditched him for his new crew, and vowed revenge in their singles match which fans had named, "The Revolutionary Showdown". Making small children cry, Nagai threw Kotoge into the crowd using both the "robber cloak" that Kotoge had given him and the chain that Kotoge had tried to remove from him. Kotoge was given the beat down of a lifetime.
Nagai says he "feels relieved" he doesn't have to wear the cloak again.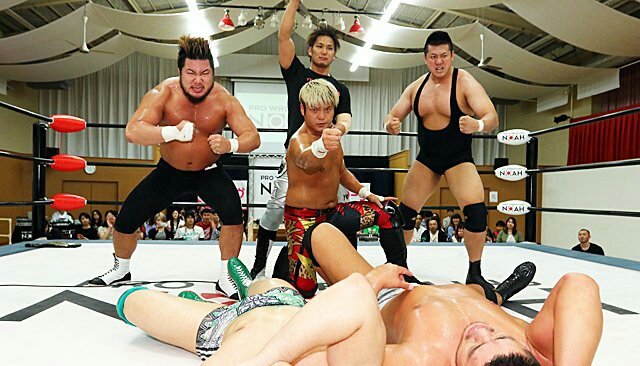 Kongoh debuted their tandem move on the 12th May, whereby Kitamiya (with the assist from Inamura) slam their opponent from the top turnbuckle, with Kenoh following up with the Diving Footstamp for the win.
After the match, Kenoh got on the microphone and started yelling about not being a "yes-man" to LIDET.
Normally, he would point to their banner, but he found that there wasn't one in the arena today, and Kenoh being Kenoh (half paranoid, mostly angry), decided that they hadn't put it up deliberately due to his angry ranting at it.
EVENT RECAPS
Saturday May 11th 2019, Ryumioka Kaikan, Ozaki City
Sunday May 12th 2019: Esupowaru Isanuma, Saitama
Post match promos: Ryumioka Kaikan, Ozaki City
NEWS
COME AT ME YOU BASTARDS (Kenoh's column)Although the interview was done after KAIOH'S loss at Global Tag League, and Kenoh's subsequent screaming fit at Kiyomiya leading to the dissolution of their team, Kenoh was actually quite restrained, and not spewing fire against the "22 year old 3 year career boy" as he termed him. Kenoh's column veered between sounding like a concerned older brother, recounting happier times with him, and a dose of paranoia and anger towards LIDET.
YO-HEY UPDATE
YO-HEY was discharged from the hospital earlier in the week, and told that he must work on building up his strength, and not rush back to work. Various NOAH wrestlers (and others) had visited him in the hospital, with YO-HEY giving them hospital department names (Jiro Ikemen was from proctology and Atsushi Kotoge from mental health). The majority of wrestlers who visited played with the iron grabbing claw that YO-HEY had used to reach for things as he was bed bound with a tube in his lung, and most of the time YO-HEY found himself being pinched with it.
YO-HEY wants to make it clear that he is not returning to RATELS, he will be teaming with HAYATA as a member of Stinger, while HAYATA will remain with RATELS. He says he will address the situation on the May 19th in Gunma. He won't be wrestling though. YO-HEY, however, did acknowledge that for Global Junior Tag league he wanted to reunite with HAYATA, if only for that event in the future.
Interestingly, there has been no mention of Stinger ever visiting him, while RATELS did (Tadasuke taunted him with cigarettes), but ultimately this may mean nothing.
NAOMICHI MARUFUJI INJURED
NOAH announced at the start of "NOAH the SPIRIT 2019" that Naomichi Marufuji would miss the tour with a lower lumbar back hernia. So, while everyone went off with NOAH, Marufuji was left bored at home in Tokyo (no wrestling and no socializing). He was unable to sleep for the first two nights due to pain, but considered it his body adjusting to the condition when he was finally able to snatch a few hours. I think this injury is probably a left over from his manic year in 2018, although he has taken it easier this year, not appearing in any other promotions, and not participating in Global Tag League. Naturally, he got defensive when asked to take it easy and not rush back.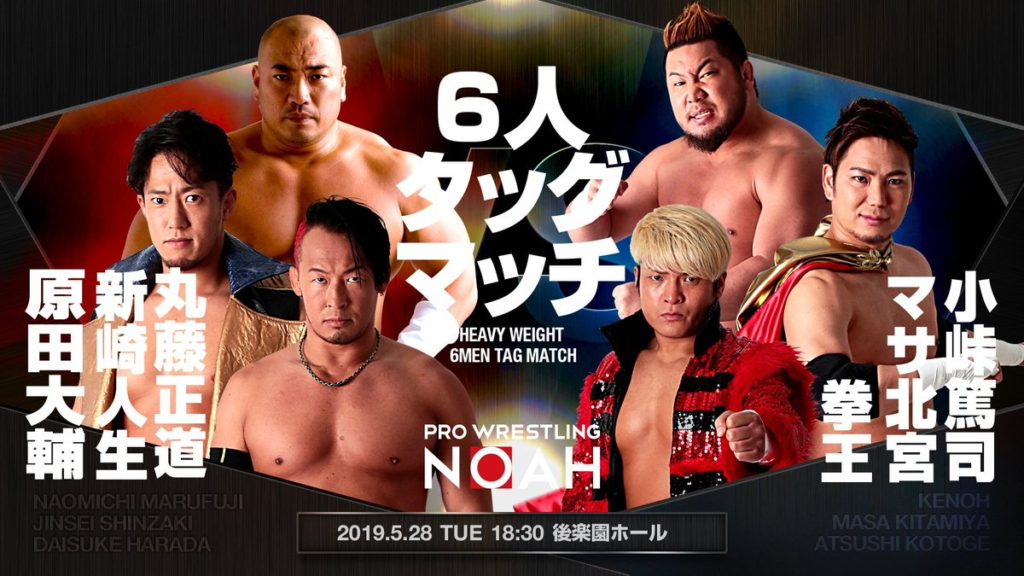 Although he is undergoing treatment, he has said that he will be back for the big match on the 28th May at Korakuen Hall where he will team with Jinsei Shinzaki and Daisuke Harada against Kenoh (who was Jinsei Shinzaki's student), Masa Kitamiya and Atsushi Kotoge. The worrying thing is that even if he is not ready to come back, he will for this match, no matter the cost, and most likely the singles match with Go Shiozaki at the Misawa Memorial show on the 9th.
Given that Daisuke Harada and Marufuji can be childish when tagging together (like doing things to wind each other up like wanting to use the same turnbuckle to stand on during an entrance, not tagging each other in, and Harada not letting Marufuji join in with RATELS handshake, and then Marufuji refusing to let them leave by a certain exit), plus Kenoh's hatred of Marufuji – Shinzaki may well find himself playing the adult. 
Marufuji has also hinted (normally at 1.30am JST) that he is looking for a tag partner…
CURRENT CHAMPIONS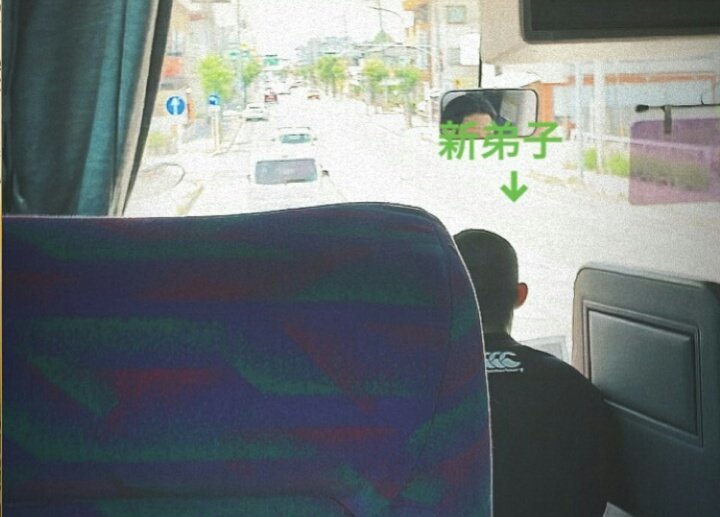 TOUR TIDBITS
~ Fans were greeted in Saitama by 50 Funky Powers disco ball spinning
~ Yoshinari Ogawa gave RATELS the finger
~ Apparently Kenoh & HAYATA sang an anime theme (translated into "Southern Country Boy") for Tadasuke, who was planning to sing it on a show "Matsuko Deluxe", but it was never aired.
~ Kinya Okada (whose nickname is apparently "Chunky"), is working towards his return, although no date has been given as of yet. Takashi Sugiura took a picture of him looking glum on the bus and said he was growing tired of looking at his "steep face".
~ Two new trainees have been seen at ringside, naturally, we will not know the name of these boys until they debut (and of course, if they debut).
~ Kenoh said that when he used to second Jinsei Shinzaki, he would chant a sutra from Shikoku (his home island, and a sacred place for pilgrimages), that the monks would chant for protection on their travels.
BROADCASTS
The first night of Global Junior League will be broadcast live on G+ on May 28th 2019 at 6.30pm JST.
The 9th June show (the Misawa Memorial from Korakuen Hall, Tokyo and the second to last night of Global Junior Tag League) will be broadcast by G+ on Thursday 13th at 8pm JST.
LINKS
Reiwa's Pro Wrestlers: Kaito Kiyomiya
Takashi Sugiura to challenge for the title on Misawa Memorial night in JuneTakashi Sugiura's double GHC challenge at the two Misawa Memorial eventsDouble challenge for the GHC titles, Sugiura's peak at 49 years old"NOAH The Spirit 2019" autograph scheduleAkitoshi Saito & Masao Inoue "Moving Centre" with a resurrection of The Dark Agents
PICTURE CREDITS: Noah GHC, PKDX, Tadasuke
Newsletter written by Hisame
(NOAH) WEEKLY NEWSLETTER VOL.33~ 6TH MAY 2019
A little delayed, but still filled with all the Pro Wreslting NOAH goodness. Hisame gives us all the previous week's NOAH information we love!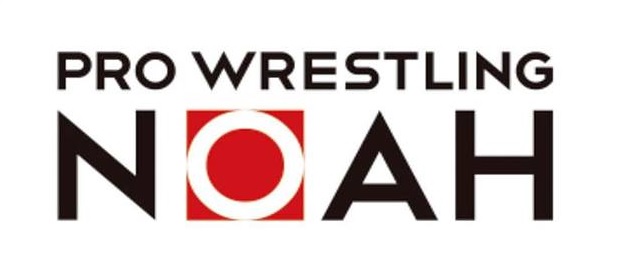 A little delayed, but still filled with all the Pro Wreslting NOAH goodness. Hisame gives us all the previous week's NOAH information we love!
CURRENT TOUR RECAP
NOAH held the last three dates of "Global Tag League 2019" in Yokohama on the 29th and 30th April, with the final night being on the 4th May, and an event "Navigation to a New Era" to celebrate the new Reiwa era on the 2nd May.
It had been a grueling tour with two injuries, and four consecutive days in a row, with a day off and then a day on. Not surprisingly when they returned home after the event on the 30th April, their Twitters went dead (aside from Masa Kitamiya who had slept on the bus, couldn't sleep afterwards, and ate a double helping of a rice and curry dish at 4am).
Happily, NOAH managed to sell out both nights in Yokohama, the event in Fuji Messe, and had the greatest crowd at Korakuen Hall (sold out too), with the best crowd they had ever had since 2015.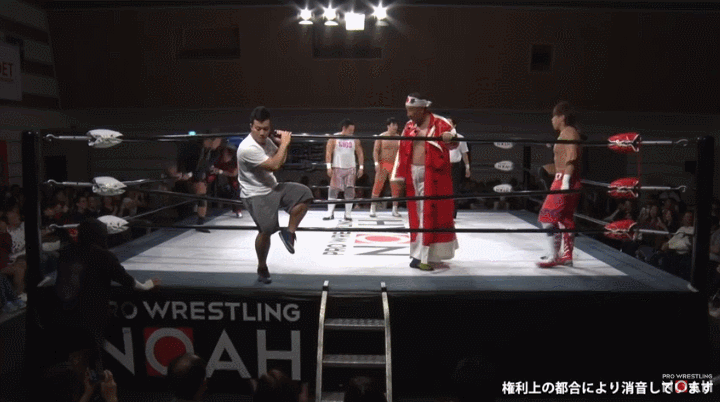 True to his new persona, Naomichi Marufuji took to winding up Kenoh (by holding the ropes open for him, and also pretending not to see him when Kenoh decided to menace him by holding his fist in his face), but saved most of it for Daisuke Harada on the 30th April.
Marufuji and Harada decided that they were both going to climb on the same turnbuckle to do Tadasuke's pose and they got into a tussle (which made them look like Sideshow Bob and Sideshow Cecil fighting over the bunk-bed), and later in the match, Harada refused to tag in Marufuji. Harada tagged in HAYATA, who (not being bothered by such pettiness), tagged in Marufuji. However, Harada wasn't finished being childish, and wouldn't let Marufuji join in with the RATELS handshake at the end of the match and kept turning his back on him, or else kicking him away. Eventually Harada threw him out of the ring, and Marufuji (after slapping the apron in an anger), went over to where the belts where, and lightly touched the IPW Junior Heavyweight title.
Later RATELS had to find another way back to the locker room, as Marufuji had decided to stand in the doorway to one of the exits.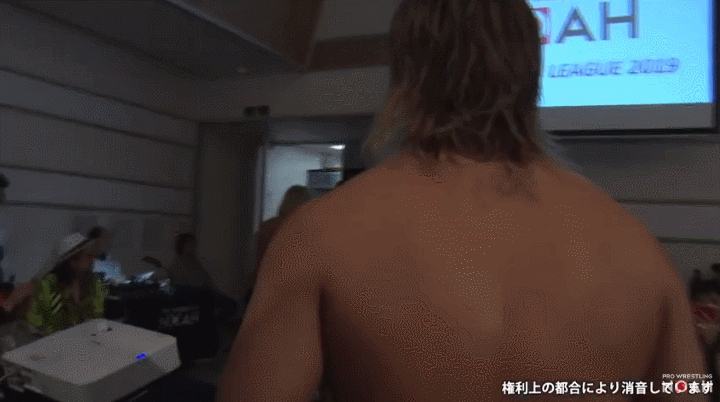 Naturally, with YO-HEY being injured in Yokohama (see the entry below), whatever was meant to happen between RATELS and Stinger at Korakuen Hall didn't, with Atsushi Kotoge taking YO-HEY's place in the subsequent card change. A nice set up was made for Global Junior Tag League though, with Tadasuke pinning Yoshinari Ogawa.
Hideki Suzuki and NOSAWA Rongai ("The Sugiura Army") took on Naomichi Marufuji and Junta Miyawaki at the final night of Global Tag League at Korakuen Hall. Although Miyawaki lost (albeit to some very near falls), he said he wants a singles match with Hideki Suzuki.
Suzuki, however, is far more interested in facing Naomichi Marufuji, or as he put it, someone with a belt.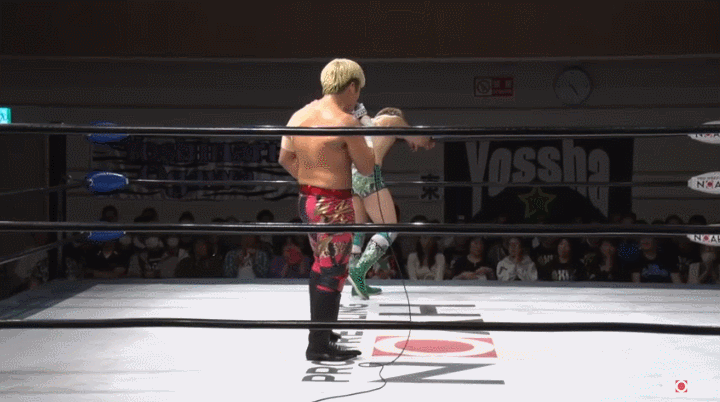 Kenoh's simmering resentment and jealously finally boiled over in Yokohama on the 30th April when Kaito Kiyomiya was counted out by Masao Inoue clinging on to him and preventing him from getting in the ring, meaning that Kaioh were knocked out of Global Tag League 2019. The Dark Agents actually did better than anyone expected in the league, especially compared to previous years.
Kenoh grabbed Kiyomiya's hair and screamed at him before getting on the microphone and screaming at him that "tonight, we are done" among other paranoid ramblings about Kiyomiya only speaking words that the company had told him, and that he wasn't going to do that, no he was not going to be "the company dog" to bark, wag and fetch when the company demanded. Then, in true Kenoh fashion, he finished his tantrum by throwing the microphone at Kiyomiya before stalking off.
Kiyomiya (although he had said they were never friends and probably wouldn't be, looked upset) and said that the words he spoke were his own and told Kenoh not to be "silly", and if Kenoh wanted to fight him, instead of stand by him and create a new NOAH, then so be it.
On the 2nd May in Fuji Messe, after the match with THE TOUGH, Kenoh seemingly formed an alliance with them when the three of them stood staring at each other, and Kenoh backed off still staring and pointing his fingers, backstage he hinted at a possible alliance.
At the final night of Global Tag League, this was confirmed when Kenoh announced the formation of a new unit called "Kongō" (the name means "Diamond"), and called out the wrestlers who were dissatisfied with the new company. Yoshiki Inamura (who is only joining as he cannot be separated from Masa Kitamiya at the moment just like Kaito Kiyomiya was with Go Shiozaki this time last year), and the aforementioned Masa Kitamiya were already in the ring, but Atsushi Kotoge came out. Kotoge's participation is a little bizarre considering that he has joined with Mitsutya Nagai as "The Revolutionary Cloak Heroes", but this could be the meaning of his vague "Revolution". Kotoge, however, says he will do things his own way.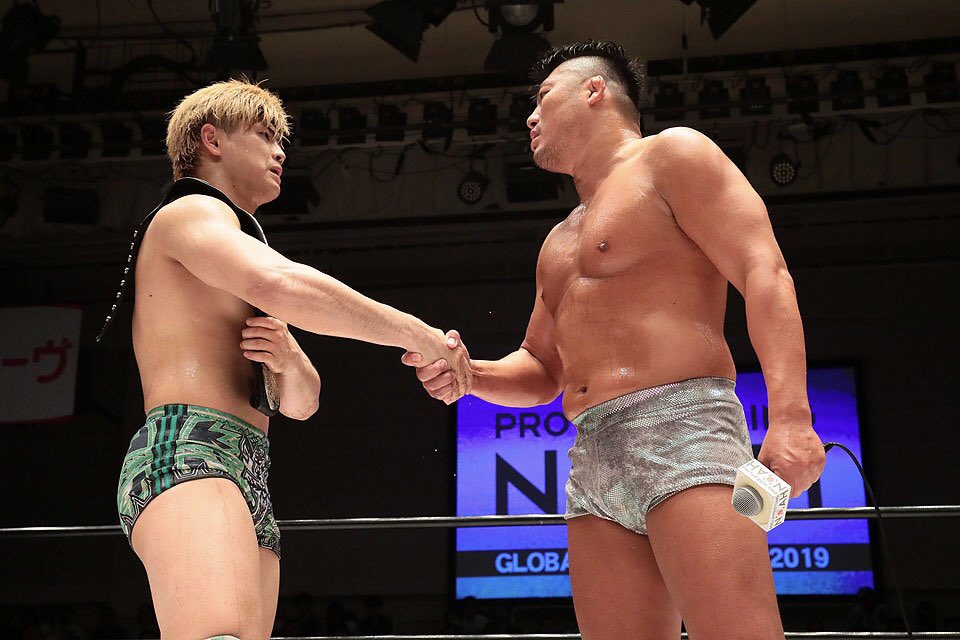 After he and Kenoh had yelled at each other from the ring and apron, Kaito Kiyomiya, started an alliance with Maybach Taniguchi, who had now "rebooted" himself as he said he would on the 2nd May, and had gone back to his old name and persona of "Shuhei Taniguchi".
Fans have cautioned Kiyomiya not to trust him, as (somewhat like Kenoh), Taniguchi has betrayed pretty much every partner he has ever had…but for now Taniguchi seems to be pretty faithful, warning Kongō that he is going to show them "what a company slave can do". 
Masa Kitamiya (who fell to Taniguchi's new submission of a chicken wing camel clutch), said that between them, it isn't over….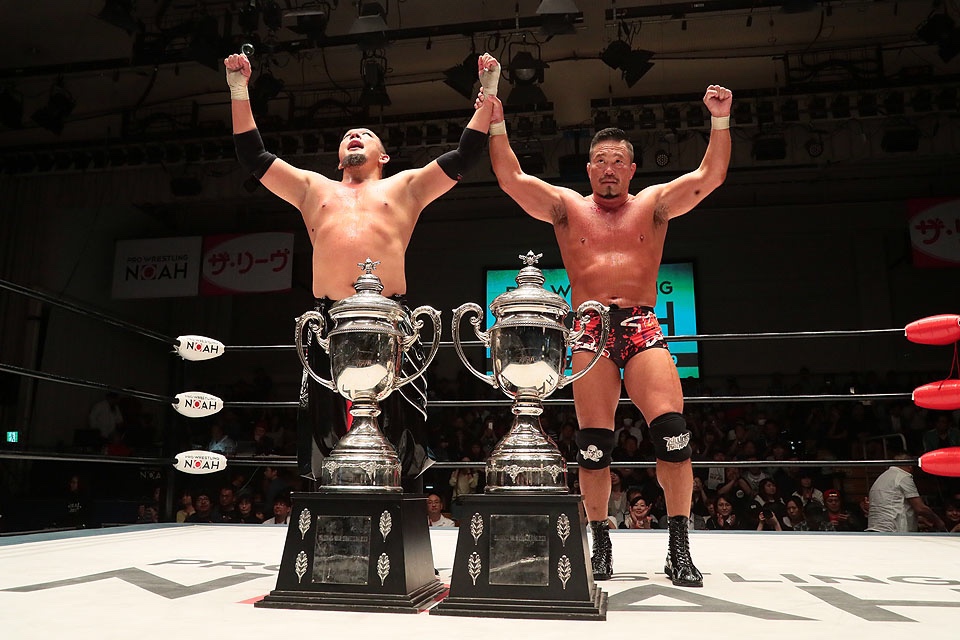 AXIZ & The Sugiura army clashed twice, first in Yokohama on the 29th April in a vicious match, which started with Takashi Sugiura standing and staring at them and not moving a muscle (Kaioh had the sense to back off when they saw him do it at the start of their match). 
The two teams met in the finals of Global Tag League, whereby Sugiura made Nakajima tap out to the ankle lock. AXIZ it seemed, had been hoping to get rid of such a team like "The Sugiura Army" quickly, except now they found they were going to be facing them in the finals.
Takashi Sugiura said that he was now going after two belts, the GHC Heavyweight Tag and the GHC Heavyweight single. No formal challenge has been made yet for the GHC Heavyweight single.
Yoshiki Inamura picked up his first win by using the "Oklahoma Stampede" (which was a move used by Dr Death Steve Williams) over Masao Inoue.
At the final night of Global Tag League, Inamura had a singles match against Yuji Hino, who praised him after the match.
Sadly, there has been no announcement of when Kinya Okada will return to the ring.
The Backbreakers ended their tag team in Yokohama on the 30th, with Hajime Ohara later joining The Sugiura Army after the event in Fuji Messe on the 2nd May (he wishes to become dominant in the Junior League, and he feels that Takashi Sugiura is the best person to learn this from), and Hitoshi Kumano looking towards the singles league. Kumano said he wanted to thank Ohara for all the experience he had gained by tagging with him, so aside from the singles match they had on the 2nd, there seems to be no further bad blood between them.
EVENT RECAPS
Yokohama 29th April 2019
Post match promos ~ 29th April 2019
Full show of 30th April in Yokohama
Yokohama 30th April 2019
Post match promos ~ 30th April 2019
"Navigation to a New Era" ~ May 2nd 2019
Post match promos ~ "Navigation to a New Era"
Final night of Global Tag League 2019 
Post match promos ~ Global Tag League 2019
NEWS
"NOAH THE SPIRIT 2019"
NOAH has a small tour in between the end of "Global Tag League 2019" ending, and "Global Junior League 2019" starting.
Saturday 11th May 2019 (17:00): Okazakishi Tatsumigaoka Hall, Aichi
Sunday 12th May 2019 (15:00): Esuporu Iseuma, Saitama
Sunday 19th May 2019 (17:30): YAMADA Green Dome, Maebashi Sub Event Arena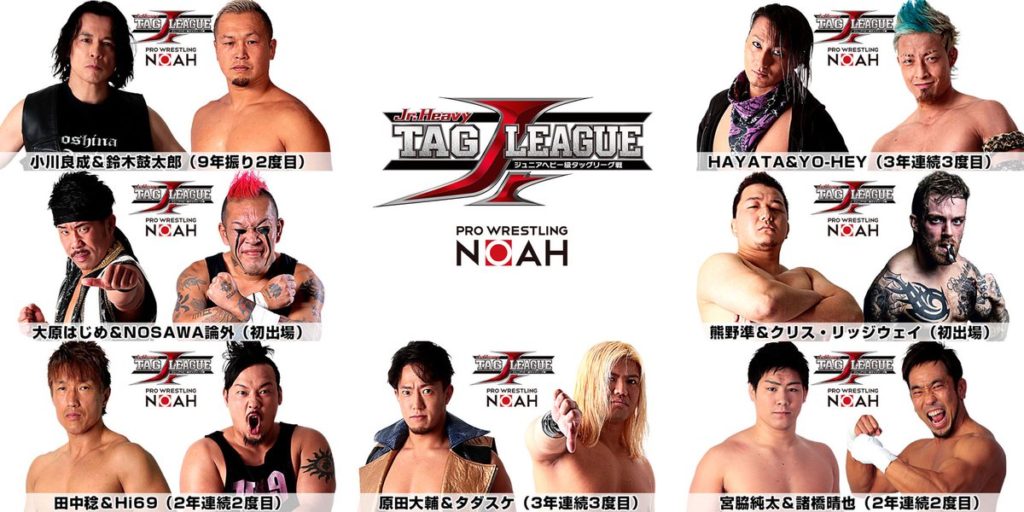 GLOBAL JUNIOR TAG LEAGUE
Global Junior Tag League will run the following dates:
Tuesday May 28th 2019, Korakuen Hall, Tokyo – 18.30
Thursday May 30th 2019, Hiroshima Industry West Hall Exhibition Hall, Hiroshima – 18.30
Friday May 31st 2019, Yonago Convention Centre BIG SHIP – 18.30
Saturday June 1st 2019, Osaka World Hall – 17.00
Sunday June 2nd 2019, Act City Hamamatsu, Shizuoka – 18.00
Saturday June 8th 2019, Yokohama Radiant Hall – 17.30
Sunday June 9th 2019, Tokyo Korakuen Hall – 11.30 (Mitsuharu Misawa memorial)
Thursday June 13th 2019, Osaka Edion Arena – 18.30 (Mitsuharu Misawa memorial)
In a long awaited happening, it has been announced that Chris Ridgeway will participate in this years league, teaming with Hitoshi Kumano. He says that it has long been a life goal to wrestle in Japan, and also for Pro Wrestling NOAH. Ridgeway is of course no stranger to NOAH, albeit in the UK and not in Japan, having wrestled Kenoh for Frontline's opening night, and Daisuke Harada in the IPW Junior Heavyweight Tournament.
The teams announced for the tournament are:
Yoshinari Ogawa & Kotaro Suzuki (current champions)
YO-HEY* & HAYATA
Hajime Ohara & NOSAWA Rongai
Hi69 & Minoru Tanaka
Daisuke Harada & Tadasuke
Hitoshi Kumano & Chris Ridgeway
Seiya Morohashi & Junta Miyawaki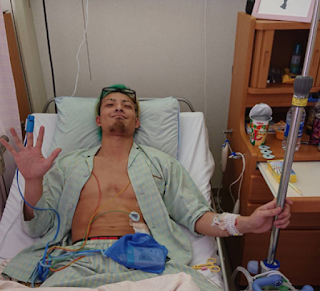 YO-HEY & HAYATA 
Sadly on the second night in Yokohama (the 30th), YO-HEY picked up an injury to his left lung. If you watch the match you can see him clutch his lower rib-cage and speak to the ref, ironically this worked out quite well as given Stinger's heel tactics, it looked as if he was hamming it up while his teammates beat up on the opponents outside the ring.
Sadly, this was not a work, and after the match, YO-HEY said that he didn't feel well and was taken to hospital. Hooked up to various machines (plus a tube in his lung), he was visited in the hospital by various NOAH wrestlers (and other friends like Jiro Ikemen, who YO-HEY said was "the twink from the proctology department"), officials, and his old friends in RATELS. Daisuke Harada and Go Shiozaki played with an iron grappling claw (by making it pinch YO-HEY), one of the trainers bought him erotic books, Tadasuke bought him cigarettes (which he couldn't smoke),  and on a couple of occasions, people bought him MacDonalds. Interestingly, although YO-HEY seems to have documented most of his visitors (including Atsushi Kotoge who has been the most recent visitor, who YO-HEY said had come to give him a psych evaluation, and the first day YO-HEY has left his hospital room), at the time of writing, Stinger, apparently have not.
Although he was in a lot of pain when the tube was first put into his lungs, the tube has since been removed (which he described as "severe pain" unsurprisingly), YO-HEY appears to be on the mend, although no date has been set for his return.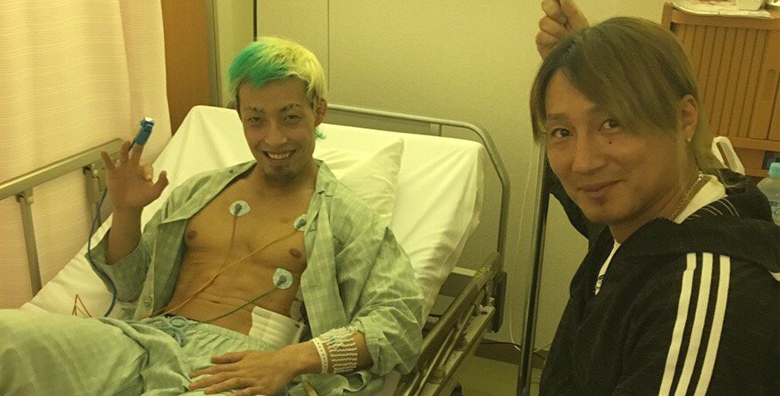 YO-HEY'S first visitor was HAYATA, which was surprising as both RATELS and Stinger were at war with each other. Following this, YO-HEY said in a tweet and later an interview, that he wanted ti team with HAYATA for the third year in Global Junior League.
"After all, this tag league follows the two consecutive wins with HAYATA. Although I will be with Stinger, and HAYATA with RATELS, I think I want to aim for the third consecutive victory with YO-HEY & HAYATA, my feelings on this are strong…I don't know what he thinks, or Ogawa and Kotaro from Stinger, and I don't know what RATELS think either, but if HAYATA is good, I want to go into the tag league with HAYATA and aim for the third win in a row!"
When asked about it, HAYATA just walked off. This isn't anything to be read into though, this is just HAYATA being HAYATA. YO-HEY later posted about their teaming again with delight, ending the post with "thank you wife".
CURRENT CHAMPIONS
TOUR TIDBITS
~ Kenoh & Takashi Sugiura had a Twitter war over "Kongoh"
~ Tadasuke celebrated his 14th anniversary in wrestling, while Atsushi Kotoge celebrated his 12th.
~ Mohammed Yone's afro has reached mighty proportions apparently
~ Naomichi Marufuji (who may have been a little drunk) tweeted about looking for a tag team partner, Takashi Sugiura said that he sounded lonely, so maybe he should join Kongoh…
~ Minoru Tanaka & Hi69 photobombed Kaioh when they pulled their pose with Tanaka pulling a face and Hi69 giggling
~ NOAH's new boy is still at ringside
~ Katsuhiko Nakajima asked the audience if AXIZ would show them a new "symbol of strength" when they faced Takashi Sugiura, and the audience said "NO!".
~ Yoshinari Ogawa has been wrestling in three of Japan's eras, he spent his early career in All Japan during the Showa Era (he entered the dojo very young at only about 16 or 17 years old), NOAH was born during the Heisei era in 2000, and now Japan is in the Reiwa era.
~ Atsushi Kotoge made HAYATA do the "Revolutionary Fist Pose".
BROADCASTS
The final night of Global Tag League will be broadcast on May 11th at 10pm JST on Samurai TV
The first night of Global Junior League will be broadcast live on G+ on May 28th 2019 at 6.30pm JST.
The 9th June show (the Misawa Memorial from Korakuen Hall, Tokyo and the second to last night of Global Junior Tag League) will be broadcast by G+ on Thursday 13th at 8pm JST.
LINKS
Kenoh formed a new unit "Kongoh", Kaito Kiyomiya teams with Maybach Shuhei Taniguchi
Sugiura's team defeat the GHC Tag Champions in the Global Tag League War
Kenoh launches a unit of dissidents "We won't be obedient to the company"
Takashi Sugiura targets GHC tag and single full of Noah love
GHC Heavyweight champion Kaito Kiyomiya, builds a "Golden Age"
Terminator theme for when Noah live streams mute "When Love Comes To Town" for Takashi Sugiura
GIF OF THE WEEK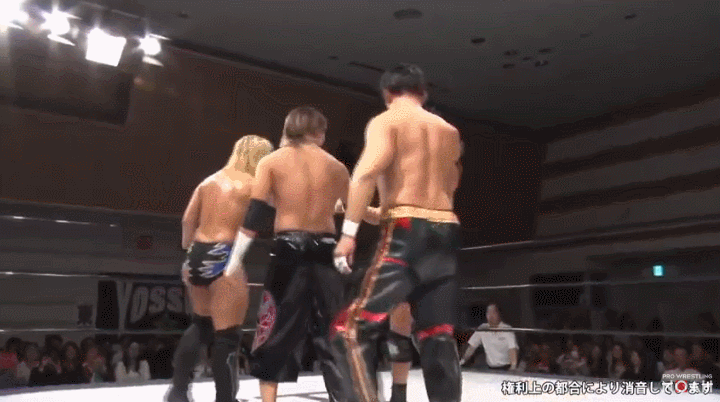 PICTURE CREDITS: Noah GHC, PKDX
Newsletter written by Hisame