ALL IN News: Event To Be Broadcasted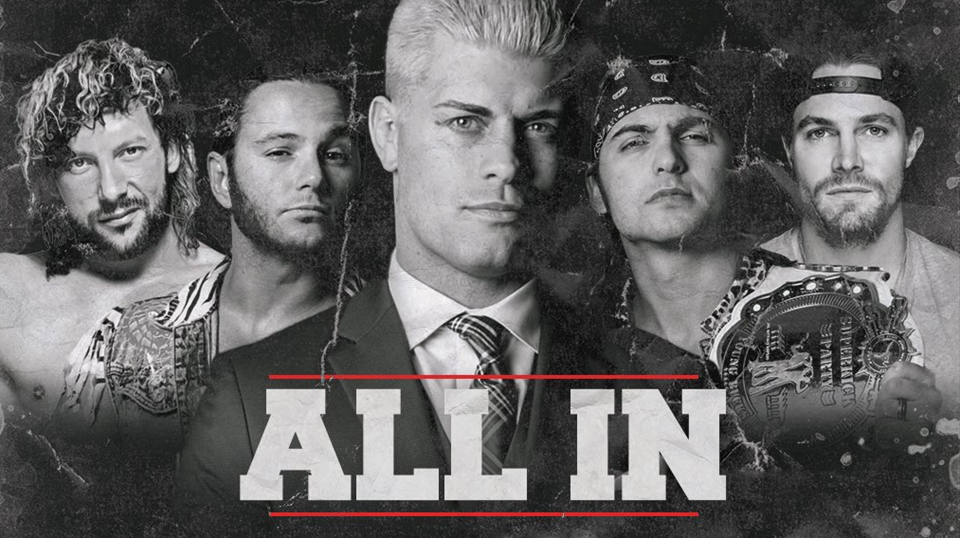 The wrestling world is excited for September's All In event, the product of a Dave Meltzer offhand comment towards ROH that has resulted in a mega indeoeninde wrestling event with Cody Rhodes & The Young Bucks serving as the front men.
An extensive talent list has been revealed, the venue is sold out, Conrad Thompson has organized a "Starrcast" convention, and short of the actual card, only one detail was missing.
Until now.
Cody Rhodes and The Young Bucks revealed on Twitter (via the ALL IN account) that the they have decided to pursue licensing options for the production of the event, ensuring the world can see it if they want to.
"We can confirm that we have decided in favor of licensing production. So 100% this event will be broadcasted in some capacity. We want as many people to see it as possible! Details in the coming weeks. -Cody, Matt, Nick"
You can see the tweet here: https://twitter.com/ALL_IN_2018/status/1009561573659152385?s=19
This should come as no surprise, as the crew behind this ecenf has maximized every revenue stream from the jump, so this revelation was more about "when" than "if."
What are your thoughts on ALL IN?