Andrew's Ratings & Review: ROH Best In The World 2018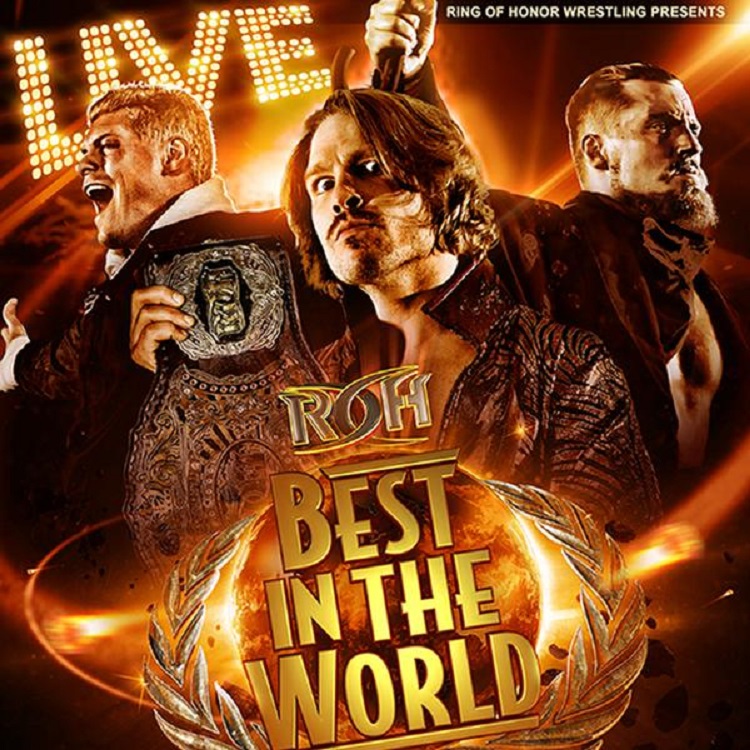 Well if you've heard any podcasts I'm on, I'm not a huge fan of ROH. Usually the wrestling and presentation feels like the minor leagues for New Japan since most of the major players, we see over there anyway. Honestly, my only interest is the main event, but might as well watch the whole thing while I'm at it. Long passed are the days when ROH would stand on it's own, but maybe we could see a change tonight?
Three of the title matches involve Bullet Club members, and I'm assuming 75% of the audience will have on Bullet Club merch. Does ROH cave to the fans like they have for the last few years? Or do we finally see them try to keep some legitimacy with their roster?
ROH Six Man Titles: EVIL, SANADA & Bushi vs The Kingdom (c)
Taven and O'Ryan gang up on EVIL early, but a few well placed Shoulder Tackles put an end to that. Then Taven tags in, as does SANADA, and we get to see a Moonsault, a bunch of standing switches and then SANADA flips out of a back drop, into a casual tag by Bushi, who calls out Vinny. Snapmare from Vinny and he immediately goes for Bushi's mask, to a bunch of boos, and then a big scrum from all six men. Taven feigns a big dive to the outside but does Naito's Tranquilo pose, and SANADA takes offense and goes after them. LIJ chants fill the crowd as EVIL gets tagged in, hitting a Senton for 2.
Vinny back in legal after a tandem move, tags back to O'Ryan for tandem chops into a near fall. The Kingdom keeps control of EVIL in their corner as tags rotate between Vinny and O'Ryan. Spinebuster/Flying Headbutt combination for The Kingdom lead to another 2 count, EVIL desperately needs a tag. EVIL fires up a bit knocking down the outside Kingdom members, blocks a few strike attempts and tags in SANADA to go against Taven. Beautiful dropkicks over and over by SANADA, as he then catches Taven's foot and puts him in the Paradise Lock. O'Ryan tries to do it to SANADA but instead ends up putting himself into the move. Double Dropkicks to the butts of Taven and O'Ryan break the Paradise Locks.
Yeah, that's a tranqui-NO there, buster. #ROHBITW #HonorClub

➡️ https://t.co/mNpVzZkjg8 pic.twitter.com/DVLJHjuXvN

— TDE Wrestling (@totaldivaseps) June 30, 2018
Vinny pops a balloon in SANADA's ear, they go for a big tandem move, but the rest of the LIJ members stop it, and then Taven stops the Magic Killer. So a lot of timely counters, as Taven hits a Shining Wizard for only 2. Taven tweaks his knee, SANADA hits a low dropkick and tags in Bushi. Bushi hits a Missile Dropkick, does a Bushirooni and O'Ryan comes in to try and stop things, but fails. EVIL slides in and LIJ hits some nice combination moves to keep advantage.
But The Kingdom make the save and start some nice combinations on Bushi, but EVIL breaks it up. Bushi tries to mist Taven, but misses and hits Vinny, however O'Ryan and Taven hit Rockstar Supernova for the win.
Winner: The Kingdom via Rockstar Supernova
Rating: ** 1/2
Bully Ray vs Flip Gordon
Two quick Superkicks and then a spear into some ground and pound has Flip start off fast. Flip hits a Plancha to the outside and Bully keeps reeling. Another outside dive, Tope con Hilo, onto Bully. Bully tries to move away, but a Springboard Bodysplash still catches Bully anyway, and Flip continues the pressure and keeps wailing on Bully.
Finally brings him back in the ring for Samoan Pop, Standing Shooting Star Press, into corner Moonsault, for 2. Bully still has yet to land an offensive move, but catches Flip with a sudden and heavy lariat. Pulls him to the corner for a Vader Bomb, but misses.
Flip went for the Star Spangled Stunner, came up short and Bully catches him between the uprights. Todd Sinclair ends the match.
How do you stop a bully? Just give 'em a superkick like @TheFlipGordon! #ROHBITW #HonorClub

➡️ https://t.co/mNpVzZkjg8 pic.twitter.com/s4lnSwS1KO

— TDE Wrestling (@totaldivaseps) June 30, 2018
Winner: Flip via DQ
Rating: * 3/4
WOH 8 Woman Tag: Kagetsu, Hana Kimura, Hazuki & Kelly Klein vs Sumie Sakai, Tenille Dashwood, Mayu Iwatani & Jenny Rose
Kagetsu and Sumie start off, but it's kinda awkward, slow and telegraphed. Hana tags in, calls out Tenille and mocks her with the "All about me" line.
It's all about @hanadayo0903! #ROHBITW #HonorClub

➡️ https://t.co/mNpVzZkjg8 pic.twitter.com/4uWytUOORT

— TDE Wrestling (@totaldivaseps) June 30, 2018
Jenny Rose comes in, gets a near fall on Hana, but Hana manages to land a drop kick and tag in Kelly Klein. Kelly hits the Klein Line, for 2, and then there's some sloppy roll up attempts and we get tags for the women who haven't been in yet. Mayu hits a Slingblade and tags in Sumie, and then the match devolves to all of them in the ring. Hazuki and Kagetsu have a beautiful tandem round kick into senton combination. Then we get the Oedo Tai signature three foot pose on Sumie's face while Hana seems to add a little bit of a twerk to her pose.
Kelly lays in a few strikes and gets a near fall on Sumie. Vertical Suplex into Northern Lights attempt from Kelly, but Sumie hits a counter DDT. Tenille gets the hot tag and she clears Oedo Tai off the ring and hits a Neckbreaker on Kelly. Hana and Kagetsu try a double team, but Tenille counters them, stacks them up in the corner for a double Taste of Tenille and the camera man falls down. Flying Crossbody from Tenille, for 2 as Kelly makes a desperation tag to Hana after Kagetsu interferes.
Mayu gets tagged in, landing a Splitlegged Dropkick. Tenille Butterfly Suplexes Hana, Mayu with a Frog Splash, but Hazuki and Kagetsu break it up. Hana goes for a Brainbuster but Mayu sinks in a Guillotine, but Hana powers through and stalls into a Brainbuster for a dramatic near fall. Kagetsu tries to hit Mayu with their sign, but hits Hana instead, then we have more of a breakdown where everyone attacks each other. Mayu takes advantage of all the chaos and Hana being hit with the sign, so she lands her Dragon Suplex Hold for the victory.
Sloppy, but the energy picked up and it managed to stay entertaining throughout some of the hiccups.
Winner: Iwatani via Dragon Suplex Hold
Rating: *** 1/4
Austin Aries vs Kenny King
Collar and Elbow tie up, moves to the ropes with a fairly clean break from Aries, rinse and repeat from Kenny. Test of Strength attempt, but Aries takes the short cut and stays on King with a front facelock. A little jawwing and grand standing, until Aries chops him and goes off the ropes for something, but both men start countering each other's moves. King finally lands a backbreaker into a lariat. A leg sweep sends Aries crashing on his face, and King does it again at the behest of the crowd.
He bows to the crowd, Aries goes for the Roll Up, Kenny kicks out and hits another leg sweep.Going to the outside, Aries stalks King thinking he has the advantage, but again, another leg sweep. Aries tries to slide in and out of the ring for space, walks over to him, for a sweep again. I guess some find that funny, but it just seems stupid to get caught with the same move 5 times in the course of 2 minutes. Kenny goes for a Springboard from outside in, but Aries dropkicks the rope to send King flying, and then a Triangle Forearm smash, finally gives Austin a small bit of momentum. Rolling King back in the ring, Aries hits the Slingshot Senton for 2.
Aries hits a multitude of his signature moves for a few different near falls, but nothing seems to land hard enough for anything significant. Austin tries to send Kenny out of the ring, it looks awkward, I'm not sure what goes wrong, but a Springboard Blockbuster, into a Hip Attack followed by a T-Bone Suplex from Kenny makes the botch irrelevant.
Royal Flush attempt gets countered and Aries sinks in the Last Chancery. King gets to the ropes, and then they tease a lot of stuff on the apron. Austin his a Neckbreaker into the middle rope, sending Kenny reeling to the outside.
Low-pe attempt from Aries, gets met with a King Enzuigiri. Seems like Aries is out, but he pie faces King and then spits on him, pissing off Kenny. King is about to do something on the outside, but Aries screams "I'm your friend" and it stops Kenny and he rolls him in. Kenny playing conflicted face, while Aries is taking any angle possible to try and get an advantage.
Royal Flush lands, Aries grabs the bottom rope then tries to take his belts and walk away. King lands a big Corckscrew Plancha into Aries and walks around with the Impact Wrestling World Title. Kenny doesn't hit him with the belt, and gets caught with a Brainbuster on the outside.
"You Killed Kenny, You Bastard" chant starts. Aries rolls in King, King tries a quick rollup, but Austin kicks out and then lands a Discus Forearm and one more Brainbuster for the win.
Winner: Aries via Brainbuster
Rating: *** 1/4
Jay Lethal vs Kushida
Kushida opts not to shake hands at the beginning of the match, which is odd since he's usually a happy babyface. Lethal controls the first exchange with a top wrist lock, as Kushida then chain a few moves together, before they both pop up and stare each other down. After bumping off eachother with mirrored shoulder tackles, Lethal hits a single leg takedown, and then Lethal locks in a front facelock and holds it for a little bit. Lethal went for Kushida's hip toss/cartwheel dropkick combo, but misses, Kushida hits one of his own and takes the advantage.
Then we see Kushida mimic Lethal a little by going for 3 Tope con Hilos in a row, as he then comes down with a Double Axe Handle from 3 corners and even poses similarly to how Lethal does it. So this is defintely a match to prove they know each other well and Kushida being a little more heelish is interesting. Both men try to lift the other for Vertical Suplexes, way too many times. Kushida slides out of one and then tries for a Lethal Injection, but Jay kicks the hands out from under Kushida and starts working over Kushida's knee.
Jay continues the knee breakers, and Kushida lands a few desperate chops, but it's all Lethal at the moment.Lethal drives Kushida's knee into the top turnbuckle and gets a fairly long 2. Lethal then just sits on Kushida with some odd Cloverleaf kind of submission. Jay keeps slamming Kushida's knee into his own, hyper extending and smashing the knee joint. Another pin attempts gets 2, and then an uppercut leads to a Figure Four attempt, but Kushida kicks off. Lehtal keeps the advantage, Triangle Dropkick to send Kushida to the ouside, and then we get Lethal's Triple Suicide Dives. But Lethal gets caught on the third by Kushida into a Fujiwara Armbar.
Jay tries to get a single leg on Kushida, but he continues to move his leg and kick Lethal in time. But the Lethal Combination slows things down and gives Lethal a chance to catch his breath. Figure Four attempt number two, is stopped because now Lethal wants a Macho Man style elbow drop. Lethal seesm to be stuck between all of his old gimmicks. Flair, Black Machismo, Heel and himself.
An inverted Torture Rack, gives Lethal the opening to go for the Elbow Drop again, but Kushida catches him in the Triangle Armbar. Lethal manages to counter it into a pin attempt and then slaps on the Figure Four, but Kushida gets to the ropes. Fighting spirit moment as both men tell the other to strike the injured areas. Kushida gets the best of the exchange, Paintbrushes Lethal and then shakes his hand while he's dazed. Pump Kick from Lethal, Pele from Kushida, another Pump Kick from Lethal leads to an attempted Lethal Injection. Kushida catches him into a Hoverboard Lock, but Lethal works out of it, Back to the Future attempt, into locomotion cradles and counters.
Both men struggle to get up, but Lethal finally hits the Lethal Injection, for pinfall victory.
Winner: Jay Lethal via Lethal Injection
Rating: **** 1/4
World TV Championship Street Fight: Punishment Martinez (c) vs Hangman Page
Page goes after Martinez quickly, almost takes out Bobby Cruise in the process. They roll to the outside, Punishment rolls Page back in, but Page hits a Suicide Dive immediately and then whips him around the outside into the barricades. Hangman starts looking under the ring for something, but doesn't find it fast enough and Martinez catches him, but then Page finds a chair and throws it into Punishment's face. Back into the ring, Page wedges the chair in the corner and flings Martinez back first into the chair.
Then we see Hangman prop a table against the ring post and go back to trading strikes with Martinez. Shooting Star Shoulder Tackle was missed, Apron Powerbomb took a while to actually hit, as Martinez then Chokeslams Page into the guardrail. Punishment throws Page into the guardrail and sets up a few chairs. Hangman recovers, and manages to fight away from the assortment of chairs, before Punishment throws him into the guardrail again. Punishment misses a Big Boot over the guardrail, so Page hits a Superplex onto the outside mats. Page lands a few big strikes in the corner, before Martinez rocks him with a lariat and goes to get a chair. Page counters a Tombstone on the chair, into his own Cradle Piledriver into the chair, for a 2 count.
Rite of Passage attempt on the apron is counter by Martinez and he keeps trying to drive Page's head into a chair. Punishment finds a zip tie and ties up Hangman's hands. Page tries to fight back, but with the tied up hands, he can't block the Curb Stomp into the chair, but still kicks out at 2. Martinez sets up a table, Page spits in his face and manages to break the zip ties and spear him sloppily on the outside. That whole going to the outside sequence was awkward or sloppy.
Now we see Page go for his Moonsault, and hits it decently on Martinez. But when he poses on the apron, Martinez kicks him into the chairs from earlier. Instead of going for the finish, Martinez finds a bag of tacks and he lays them out. Attempted powerbomb onto the tacks gets countered into a Back Body Drop from Hangman. Page tries to Rite of Passage him into the tacks, but Martinez counters into South of Heaven chokeslam through the table.
Sloppy, oddly paced, clunky at best match.
Winner: Punishment via South of Heaven Chokeslam
Rating: ** 1/2
ROH Tag Team Titles: The Young Bucks vs The Briscoes (c)
Nick hits the Lucha Style Arm Drag and Twist, and keeps his momentum going through tandem attempts from the Briscoes. All four men get in the ring, attempt tandem moves and then just square up and talk shit to each other. Bricoes get a little momentum and then get caught by stereo Superkicks, followed by the over head toss split legged drop kick, as the Young Bucks look strong. Bucks look to continue their advantage, but get caught by Jay Briscoe and a Redneck Boogie, nearly ends the match right there.
Marc takes the opening finally to lay into Matt, as he tags in Jay and we see the Briscoes finally lay in their more deliberate strikes. Sliding Dropkick from Jay gets a 2 count as they keep Matt in their corner. Matt slides out of the ring, acts like he's going to Nick, just to Superkick Jay. Miscommunication on the Biscoes as Jay manages to pull out Matt, but gets Dropkiced by Marc. Matt hits an Apron Blockbuster to give him the opening to tag in Nick for his Triangle Corkscrew Splash.
Bulldog/Dropkick combination from Nick on the outside, as he and Matt hit their stereo dives, and Nick throws Jay back in. Marc pulled down Nick with a Chokehold and then takes out Matt with a running Blockbuster. Froggy Elbow from Marc allows Jay to pin Nick for a very close 2 count. Avalanche Redneck Boogie countered by the Bucks and Matt comes in, knocking Marc Briscoe down multiple times. Jay comes in to break things up, and somehow just powers through a double clothesline. Matt keeps running and gets caught with a Spicoli Driver while everyone slowly gets back up. Jay stomps on Matt's head, but eats a Superkick. Then the Briscoes hit two Superkicks, the Bucks hit Superkicks, and the Briscoes land flying lariats.
Jay Driller lands flush on Matt, but Nick manages to break it up. Doomsday Device attempt, Springboard Cutter and Victory Roll nearly win the match for the Bucks. The Bucks hit a Springboard Doomsday Device for a near fall. More Bang for Your Buck on Jay, but Marc lands the Froggy Elbow on the referee. The Bucks Superkick Marc, and look to Meltzer Driver Jay, but Marc breaks up the pin. Melzter Driver attempt two, but Marc throws a chair at Nick, Jay Driller on Matt one more time on the chair, for only 2 again.
Avalanche Redneck Boogie, finally puts away Matt Jackson. So the Briscoes retain!
Winner: Briscoes via Avalanche Redneck Boogie
Rating: **** 1/2
ROH World Heavyweight Championship: Cody vs Dalton Castle (c) vs Marty Scurll
Cody tells Burnard to leave, Marty clips Cody immediately, Cody then Rhodes' Uppercuts Marty and Disaster Kick's Castle to the outside. After a little bit of jawing, Marty and Cody both go after Dalton. Throwing Cody into the guardrail, then a twisting Frankensteiner on Marty gives Dalton the advantage. Near fall on Marty, then Scurll and Cody try to work together, but the Springboard Dropkick misses Castle and hits Marty.
Marty with the apron Superkick on Castle, followed by a Tornado DDT onto Cody to give Marty a moment to shine. Cody begs off Marty, Marty signals to the crowd to break his fingers, but instead there's a strike exchange between the two. Front Facelock Release Suplex by Cody onto Marty, gives Castle a small opening. Dalton manages to land strikes on both other men, until Cody catches his foot and slams him face first into the mat. But Dalton catches Cody going to the top rope and hits an Avalanche throw for a near fall. Chicken Wing and Indian Deathlock simultaneously on Castle, but he doesn't tap out. Cody and Marty face off, Cody goes for the Powerslam, but Marty anticipates it and makes Cody look dumb.
fake @MartyScurll #ROHBITW pic.twitter.com/gBdiSKlhQt

— HWAN (@sh6867) June 30, 2018
Cody goes for a low blow after distracting Sinclair, but Marty catches him. And sets up Cody for a Shattered Dreams even with the Goldust breath in pose. Brandi causes a distraction, Cody kicks Marty in the balls and gets the near fall. Brandi gives Cody the ring, Cody makes Marty kiss the ring, but Marty breaks Cody's fingers and takes the ring. Dalton hits a Bang-a-Rang from nowhere, but Nick Aldis pulls out the ref. Cody dives onto Aldis, but Brandi and Cody both pull out Sinclair after Marty hits Dalton with the title belt. Sinclair then kicks everyone out. Makes you wonder if Burnard will play a role, since he wasn't kicked out by Sinclair since Cody sent him home early. All three begin trading strikes, rollup attempts and everyone ends up down at some point.
Cody gets baby powder, but Marty hits it into Cody's face. Cody hits Crossroads on Marty, Dalton dumps out Cody for the pin, but Marty kicks out. Bang-a-Rang number two gets countered and Marty sinks in the Chicken Wing.  Cody tries to Crossroads Marty, but gets it countered. Dalton then hits Bang-a-Rang on Marty for the pinfall victory. Dalton Castle retains.
Winner: Castle via Bang-a-Rang
Rating: *** 1/2
Thoughts:
The first thing that sticks out to me about this show, is that Bullet Club went 0-3 in their matches. Bucks failed, Page failed and Cody went into tonight expecting a Triple Crown run, but now because he lost this match, he no longer gets an NWA Championship match at All In. Also it seems like Tenille made a motion to challenge for the WOH title, Jay Lethal was insinuated to be the next number 1 contender for the World Title and SoCal Uncensored came out to help the Young Bucks, reasons not exactly clear. So we did see title pictures continue to expand out, and with mostly ROH talent.
I'm not sure if this is just a crossroads for the popular Bullet Club members, or if ROH is finally putting stock in their more exclusive talent. As for the show, it, much like Bullet Club, was fine. A lot of the matches lacked fluidity, spots just seemed strung together or rushed and the story telling was really only relevant in the two matches I ranked highest.
The better matches were positioned later, so at least the card build kind of made sense. Still nothing extremely special, just an okay, solid enough show.
Mitchell's NXT TakeOver: WarGames II Results & Report! (11/17/18)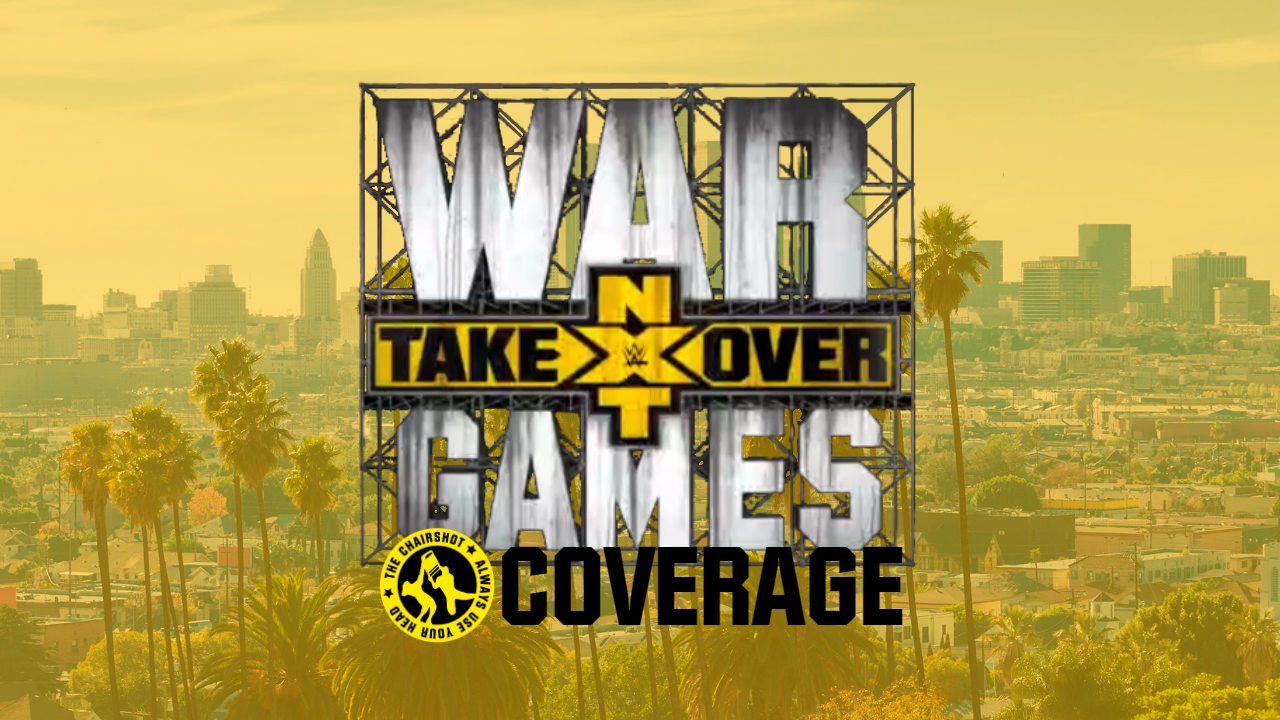 NXT takes over Los Angeles with WARGAMES! Can The Undisputed Era #ShockTheSystem with back-to-back victories? Will Tommaso Ciampa feel The Experience?
OFFICIAL RESULTS
Matt Riddle VS Kassius Ohno; Riddle wins.
NXT Women's Championship 2 out of 3 Falls: Shayna Baszler VS Kairi Sane; Shayna wins and retains the NXT Women's Championship.
Aleister Black VS Johnny Gargano; Black wins.
NXT Championship: Tommaso Ciampa VS Velveteen Dream; Ciampa wins and retains the NXT Championship.
WarGames: The Undisputed Era VS Ricochet, Pete Dunne & The War Raiders; Ricochet, Dunne & The War Raiders win.
PLAY BY PLAY
Nina Strauss joins the NXT TakeOver preshow panel!
The rocking guitarist behind one of WarGames' themes, Mariana Trench, joins Charli, Sam and Pat. It's been an amazing week as her album Controlled Chaos debuted at number seven. And that's on top of joining forces with Lzzy Hale at WWE Evolution for an amazing performance. From rock 'n' roll to wrestling, the Women's Evolution is inspiring everyone, but especially young girls.
Evolution was also where Shayna Baszler recaptured the NXT Women's Championship. But now Kairi Sane comes back for another rematch, in best 2 out of 3 falls. Nina is in the #FightForeverClub, she wants them to keep going. But this match tonight will be the most amazing one yet. What is it that makes this feud so compelling? The story, the tension, the build and the tied record. How does Nina feel about badass Baszler? Yeah she definitely doesn't want to run into her in a dark alley. But Kairi is tough herself, so it could be either woman's match. Who will be THE Women's Champion after no less than two falls?
Matt Riddle joins the panel!
The King of Bros feels great to be here, "bro." He and Pat have a bro-down and fans join in. But the NXT Universe of course loves Riddle, but here comes Kassius Ohno. Ohno mocks the bro-ness, it makes him physically ill. Ohno is sick of the bro, and is sick of Riddle. He sees through Riddle's act! Everyone loves Riddle, but Ohno sees the mirage. Ohno says he'll only need one second to expose Riddle. Riddle used to think Ohno was cool. But now Ohno's just bitter. And maybe instead of being bitter, try being better. These two will face off next week on NXT, who will be better, bro?
The War has Returned Again.
For the second year in a row, "battle lines have been drawn." Two teams, two rings, one cage. Two falls, two women, one champion. And two forces of nature, two sides to a story, one winner. "Opportunity still reigns." Scores will be settled, let the WarGames begin!
Matt Riddle heads to the ring!
The King of Bros is here, but he's not on the card. Riddle grabs a mic and greets LA with a "Bro…!" He wasn't going to have a match tonight on TakeOver, a shame. But if you saw the kickoff, a certain someone interrupted him. Now Riddle and Ohno are meant to fight next Wednesday on NXT, but… If they're chilling in LA, with two rings, maybe Riddle will KO KO in both of them! Riddle has called Ohno out, so here Ohno comes! Ohno says Riddle is "too stupid to know you're not supposed to be out here right now", or that he's not ready for a TakeOver. But there's a ref, so ring the bell! And hopefully Riddle enjoys his moment, because he won't remember it after getting knocked out, "bro"! Is it happening? IT IS!
Matt Riddle VS Kassius Ohno!
The bell rings, and Ohno rushes Riddle! Riddle is ready, with a BIG knee! Cover, RIDDLE WINS!!
Winner: Matt Riddle, by pinfall
WHOA, BRO!! Riddle just beat Kassius in the fastest match in TakeOver history!! Who wasn't ready for this? Will this instant victory skyrocket Riddle to a title?
NXT Women's Championship 2 out of 3 Falls: Shayna Baszler VS Kairi Sane!
The Queen of Spades and the Pirate Princess have gone back and forth four times, and they're all tied up. Of course, Shayna had her friends help her the last time, not that she's bothered by it. There must be a true winner here tonight, who will be THE NXT Women's Champion by the end of this epic fifth chapter?
The introductions are made, the belt is raised, and we begin the first fall. Kairi runs and dropkicks Shayna in the corner! She rams her shoulder in but Shayna shoves her. Kairi gets her with a sweep then furious palm strikes. Shayana shoves Kairi away but gets the blockbuster! Then another! Kairi is all fired up and so is LA. Kairi chops Shayna at the ropes with both hands, then furiously with her right. She marches the plank and hits Shayna with a Sliding D! Shayna bails out but Kairi is on the apron, Flying Kabuki elbow! Kairi catches her breath but keeps going on Shayna. LA rallies up behind her as she puts Shayna in. Shayna fakes injury, but that's so Jessamyn and Marina can attack! They throw Kairi into a post, then the apron!
Marina feeds Kairi to Shayna, Shayna wraps on the Kirafuda! Kairi moves around but Shayna stays on her! Shayna drags Kairi in deep, and Kairi taps! Shayna takes the fall!
Kairi: 0; Shayna 1
The Horsewomen help Shayna win again. Fans call "Bullsh*t!" but the second fall begins. Shayna hits Kairi with a step-up knee! Cover, TWO!! Kairi avoids a screw job sweep, but Shayna goes for the clutch again. Kairi resists and backs Shayna in the corner. Fans are on her side without question, even as Shayna sinks in the body scissors! Kairi gets loose and rolls around, ropebreak with a foot! Shayna lets Kairi go at 3, but she goes at Kairi. Kairi throws forearms and body shots. Kairi kicks but gets caught into a Half Crab! Shayna stands on Kairi's head for good measure! Kairi endures, but Shayna stomps! Fans boo but Shayna just soaks it up.
Shayna looms over Kairi, and clubs her back. Shayna kicks Kairi down, then brings the legs around for a figure four while wrenching the neck. Kairi endures the various twists and stretching as fans rally up. Kairi gets a cover, TWO! Shayna suplexes Kairi but Kairi rolls her up, TWO! Shayna goes for the Kirafuda again! Kairi makes it a cover, TWO! Kairi CHOPS Shayna, then baits her to a corner. She throws big palm stirkes but Shayna kicks back. They brawl fast and furious with wild strikes! Fans love the aggression, even as Shayna clobbers Kairi! The Horsewomen applaud as Shayna stands first. Kairi stands and Shayna runs in, but is dumped to the apron. Kairi runs in but misses, and Shayna drags her out. Shayna suplexes, but Kairi DDT's her on the apron!!
The Horsewomen panic and go to Shayna's side while fans lose their minds. Kairi gets away to the ring while the ref checks on her. Fans chant "Mamma Mia!" Jessamyn and Marina go after Kairi but she sends them into the steps! Kairi then climbs up top, and LEAPS at Shayna for an INSANE ELBOW! She wipes all three Horsewomen out!! Fans are thunderous as Kairi puts Shayna in the ring. Kairi hurries up top again, she wants this on the mat! INSANE ELBOW #2! Cover, Kairi gets a fall!
Kairi: 1; Shayna: 1
We're all tied up going into the third and final fall! Shayna manages to stand, and we begin again. Kairi SPEARS! And then SPEARS! Two interceptors in a row, here's the hat trick! Kairi drags Shayna up, big back hands rock her! Kairi climbs once again, but Shayna is up quick. Shayna stops her with a right hand, then climbs up to join Kairi. They brawl up top, and fans are of course on Kairi's side. Shayna rocks Kairi, but Kairi rocks her back. Shayna throws many forearms, and clubbing fists. She drags Kairi up for a gut wrench, but Kairi sunset flips for a powerbomb! Cover, TWO!! Kairi was so close, but she still has more to give! She drags Shayna up, Alabama Slam! Then she climbs up again, but Jessamyn distracts. Marina shoves Kairi down.
Here comes Dakota! She clobbers Marina then boots Jessamyn in the face! But she ends up 2v1 against them, until IO SHIRAI appears! Shirai climbs high, for her ASAI!! She wipes the Horsewomen AND Dakota out! Kairi climbs up again, INSANE ELBOW #3! INTO A COVER! Shayna wins!!!
Winner: Shayna Baszler, by pinfall; still NXT Women's Champion
The Queen keeps her throne, but only thanks to highway robbery! Her friends helped her get the first fall, and then she survives by the skin of her teeth in the last fall! With back-up like this, will there ever be an end to Shayna's reign of terror?
Aleister Black VS Johnny Gargano!
The Embodiment of the End wants revenge on the man who took him out before TakeOver: Brooklyn. Of course, Mr. "Why, Johnny Why?" doesn't even see what he did as something wrong. It was just business. Will it be business when Aleister makes Gargano #FadeToBlack forever?
The referee keeps the two apart before the bell. It rings, and Aleister stares daggers into Gargano as fans duel. Gargano and Aleister approach, Gargano talks to Aleister then SLAPS him. Aleister boots Gargano! Then fires off furious body shots. Gargano throws Aleister out the slingshots, but Aleister dodges to roundhouse Gargano off his feet! Aleister throws more hands, but Gargano runs into the ring. Aleister follows but msises in the corner. Gargano CHOPS, then dodges the kicks to throw jabs. Gargano taunts Aleister as he dodges and ducks. Aleister kicks but Gargano gets clear. Gargano grins as he copies the cross-leg sitting. Aleister kicks but Gargano roll shim up for a school boy kick! Gargano runs in and chops Aleister, but Aleister goes after him. Gargano dodges again and throws left hands. Fans are thunderous as Aleister goes to another corner.
Gargano keeps on him, then whips. Aleister rolls off Gargano's back to then throw more hands. He fakes Gargano out to hit a knee lift. Aliester blocks a punch to give knees, kicks, elbows, and one more knee! Gargano bails out, Aleister runs, but he fakes Gargano out. But Gargano knew it, and boots Aleister! Gargano stmops a mudhole into Aleister, then backs off at 3. He soaks up the heat, and the few cheers there are. Gargano goes back to Aleister for more kicks. He drags Aleister up, suplex but Aleister counters. Gargano slips out and rolls Aleister up, TWO, so he rolls Aleister into the seated surfboard! Aleister endures as Gargano pulls back on his arms. Fans rally up, and Aleister pries an arm out. Gargano shifts, but Aleister counters his Mahistrol, TWO! Aleister gets caught into an elbow DDT! Cover, ONE!
Gargano keeps his cool, and stomps Aleister's hand. Gargano scrapes Aleister's face, then puts him in a corner. Johnny Wrestling becomes Johnny Boxing as he throws hands. He chops Gargano, but then turns around into Aleister's counter punches. Gargano kicks and whips but Aleister reverses. Gargano goes up and over, school boy kick misses. Aleister misses his knee and gets a forearm, but then he sweeps the legs! Gargano rolls out, but Aleister builds speed. Gargano expected a fake, so he gets a boot. Then Aleister FLIES! Direct hit! Fans fire up with the Dutch Destroyer as Aleister puts him in the ring. Aleister stalks Gargano to a corner, and fires off kicks and boots. Aleister whips Gargano to ropes, then sweeps the legs again, to hit double knees! He keeps going, Quebrada! Cover, TWO!
Gargano survives but Aleister keeps his cool. Gargano gets to another corner, but Aleister goes over. He elbows Gargano, then breaks free. Gargano stops Aleister up top, then brings him out. Aleister slips out but Gargano blocks the German. He gets a roundhouse, and bails out again. Aleister runs, triangle jump! But Gargano gets out of the way, and DIVES for a tornado DDT! Gargano puts Aleister in, then slingshots for another DDT! Cover, TWO!! Gargano almost had Aleister there! Fans rally up as Gargano wipes the sweat from his brow. Gargano stands on wobbly legs, but he still trash talks Aleister. Gargano chops and kicks Aleister. "You're not the chosen one, I am!" Gargano kicks, but Aleister blocks it to hit a back elbow!
Aleister runs, but into an enziguri. Gargano runs, but into Aleister's boot. Aleister runs, but into a SUPERKICK! They both hit each other with clotheslines, but then Aleister fires off elbows. Aleister kicks and kicks but Gargano dodges them. Gargano POISON-RANA! But he runs into a BIG knee! Both men are down but the fans give a standing ovation! Both men stir, and Gargano gets to ropes. Gargano is in No Man's Land between the rings, and he brawls with Aleister. Aleister throws more forearms but so does Gargano. Aleister boots Gargano, and counters the slingshot spear! Then springboard meteora! Roundhouse to bridging German! TWO!! Fans love this, "This is Awesome!" but it's far from over.
Aleister stands first but Gargano slowly follows. Aleister runs in, but misses the knee. Gargano blocks a kick, and spins Aleister for a discus clothesline! Gargano runs, tilt-o-whirl takedown! And he gets the GargaNO Escape! But Aleister rolls it up, TWO! Aleister sweeps, Gargano leaps, buzzsaw! Gargano scoops Aleister, for the lawn dart! Aleister hits buckles as Gargano grins. Gargano stands up, and he copies the foot lift. He wants Aleister to see this, as he builds up the energy. Aleister says stop? Aleister sits cross-leg. And then dares Gargano to do it! Gargano takes the knee pad down, to take Ciampa's Psycho Knee! Aleister dodges and rolls up, but Gargano rolls through to SUPERKICK! Then the Psycho Knee! Cover, TWO!! Aleister survives and shocks Gargano! LA hopes they "Fight Forever!" but there must be a winner.
Gargano goes over to Aleister and drags him up by his hair. He keeps insisting he's the hero, as he gives Aleister heavy forearms. Aleister still sits up, so Gargano brings him up for more. Aleister fires back, and now we brawl! Gargano hits, Aleister hits, and repeat. Then they hit at the same time! Aleister gets the edge with furious hands from all sides. Gargano gives forearms from all sides, but Aleister counters with a knee! Aleister springboards but Gargano shoves him out! Gargano builds speed, and DIVES, into a knee!! Both men are down on the outside as fans lose their minds! Aleister sits up first as the ring count climbs. He hobbles over to Gargano and puts him in. Aleister follows, but Gargano wants mercy? There will be no mercy, even as Gargano grovels at his feet. So Gargano wants Aleister to end him.
Aleister lifts him with the foot, and swings, but Gargano makes it a roll up! TWO!! GargaNO Escape!! Aleister is stuck in the hold, and he scrambles for ropes! Gargano rolls him away! Aleister pries at the hold, but rolls again! ONE, big spinning knee! Gargano is rocked, and Aleister takes the knee pad down. Aleister hits Gargano with bare knee! Then he holds Gargano up again, for the BLACK MASS! But he holds Gargano up on his feet as fans are thunderous. Because he gives Gargano a SECOND Black Mass!! Cover, Aleister wins!!
Winner: Aleister Black, by pinfall
No mercy for "Johnny Takeover", the Embodiment of the End ends him tonight. Aleister settles one score, but is he on his way to settle another, with the title on the line? Who will be holding it when Black comes back for the gold?
NXT Championship: Tommaso Ciampa VS Velveteen Dream!
The Psycho Killer benefitted the most from Johnny Wrestling's turn to the dark side, and now he hogs the spotlight by any means necessary. However, a shining star has come along and says the spotlight belongs to him. Ciampa claims to be the killer of fairy tales, but the Patrick Clark Experience makes dreams come true. Will the Dream be over tonight? Or will it just be over for the Dream?
The introductions are made for Ciampa and "Hollywood Dream." Ciampa clutches to his precious a moment, gives it a kiss good luck, and "Goldy" is raised. The bell rings and we begin!
Fans are on Dream's side and he soaks it in. Ciampa chuckles, it amuses him. The two circle and tie up. They go around, and Dream almost shoves Ciampa out of the ring! Dream backs off at the ref's count to strike his pose. Ciampa and Dream circle again, then tie up again. They go around and Ciampa gets a waistlock. Ciampa brings Dream down, then shifts to a facelock. Dream pops out and rear mounts, and even Supermans on Ciampa. Dream slaps Ciampa in the head as he backs away. Fans are on Dream's side as he and Ciampa tie up again. Dream puts Ciampa in the corner, but Ciampa messes Dream's hair! So Dream SLAPS Ciampa in the front of the face! Ciampa runs into the fireman's carry but escapes. Ciampa kicks low, underhooks, but Dream sprawls and escapes.
But Ciampa has the headband! Ciampa winds up to hear the fans. Dream slides out of the ring, and laughs it off. Why? Because Dream picks up "Goldy"! Dream gets away from Ciampa, and then goes to give Ciampa a draping DDT! Ciampa escapes, and both men are rather amused by the other. Ciampa swings but Dream counter punches. Dream whips but Ciampa reverses. Dream slides to come back with more haymakers. Big scoop slam from Dream, then he swivels the hips before hitting a big dropkick! Then a running hotshot! Dream climbs up, big ax handles! Dream gets his headband back and puts it on. Fans applaud as Dream hears them out. Dream goes back to Ciampa, whips and boots, brother! Dream calls for it, hears the fans, and runs. But Ciampa bails out.
So Dream climbs up and LEAPS! Double ax handles hit, and Dream puts Ciampa in. Dream climbs again, but avoids the counter attack. He then slingshots, but Ciampa shoves him down! Dream loses his headband in the crash, but then Ciampa hits him with a swinging neckbreaker on the outside! Ciampa gets up and asks if Dream thinks this is a game. Ciampa clubs Dream then puts him back in. He keeps on Dream with a mudhole in the corner. Then he runs side to side, BIG knee wash! That knee brace adds to the impact, Dream might be knocked out! Ciampa doesn't cover, he just mocks Dream with the sliding crawl. Fans call Ciampa names but Ciampa just grins as he drags Dream up. Ciampa clubs Dream in the ropes, and Dream slumps over. Dream gets up, but Ciampa elbows him down again.
Ciampa drags Dream up, neckbreaker hotshot! Dream falls and Ciampa gives himself a pat on the back, because "I'm the man! I'm the main event!" Ciampa drags Dream up and onto the announce desk, for another big knee! Dream flounders and flails from that impact, but Ciampa puts him back in the ring. Ciampa stomps Dream, then wraps on a chinlock. Dream scrambles up but Ciampa snapmares him back down. Ciampa keeps on Dream with the hold, but fans rally up. Ciampa wrenches back and Dream sputters in the hold. Dream's drool hangs out, so Ciampa makes Dream eat it! Ciampa says "Night-night!" but Dream keeps fighting. Dream flails around as fans rally up.
Dream fights back but Ciampa knees low. Ciampa drags Dream up again, but gets a backslide! ONE, and Dream throws a haymaker. Then another, then another! Dream gets Ciampa around, and gives him a neckbreaker! Both men stir, Ciampa gets up first. Ciampa brings Dream up but Dream fights again. Draem whips but Ciampa reverses, only for Dream to hit forearms! And a kip-up! Dream keeps going, big haymakers and clotheslines. Another whip but Ciampa gives another knee. But Dream points his finger at Ciampa! CIampa runs into the sidewinder but slips out. Dream bucks Ciampa off, blocks and gives haymakers. Dream whips and boots Ciampa! Then the LEG DROP! And another! And a third! Ciampa gets up as Dream hulks up!
Dream brings Ciampa up but Ciampa slides out and shoves. But he runs into Dream's spinebuster! Cover, TWO! Dream feels he's close, and so do the fans as they chant. Dream stands and goes over to Ciampa. He throws more haymakers, then another whip. Ciampa grabs the ropes but is sent out. Dream slingshots for a big plancha! Dream puts Ciampa back in, then climbs up fast. Ciampa rolls away, so Dream hops down. Ciampa yanks Dream out, but Dream is up quick. Dream avoids the DDT to throw the knee into the apron! Ciampa clutches the brace, but Dream keeps on him through the ropes. Dream takes the legs and brings Ciampa over to a post. Hanging Figure Four on the post!! Ciampa tapped but the ref was busy reprimanding Dream!!
Fans try to point that out, but Ciampa gets Dream with a package! TWO, and Ciampa gives a big forearm. Waistlock, but victory roll, to Figure Four! Dream has Ciampa in the legendary leg lock, and "WOO~" echoes through LA. Ciampa drags himself towards ropes but Dream drags him back. Dream puts as much pressure as he can on Ciampa, and fans are thunderous. But Ciampa rolls it over quick! Bug then Dream rolls it back! Ciampa rolls, Dream rolls, and now Dream throws haymakers. Dream kicks Ciampa to a cover, TWO! Ropebreak! Dream lets Ciampa go, but fans applaud this amazing exchange. Dream goes for the legs again, but Ciampa shoves Dream into barriers!
Ciampa catches Dream on the return, but no draping DDT this time. Ciampa and Dream fight, and Dream resists the suplex. Dream then suplexes Ciampa and himself out of the ring! Fans lose their minds as both men crash and burn! Ciampa undoes his boot laces, his leg is really hurting now. A ring count begins now as both men stir. Dream stands and realizes he needs to get Ciampa in. The count is at 8 when Dream puts Ciampa in. Fans applaud as Dream and Ciampa stand, and they brawl with haymakers! Dream gets an edge, but Ciampa kicks low. Ciampa double underhooks but Dream slips out. Ciampa dodges the superkick and it almost hits the ref! Roll up, with tights! But the ref notices! The ref stops the count and reprimands Ciampa! SUPERKICK, then Dream Valley Driver! High stack cover, TWO!? Ciampa survives and fans can't believe it!
Dream himself is shocked, but he turns around into Ciampa's fist. Dream jackknifes to a fireman's carry, but Ciampa slides out. Ciampa rocks Dream with an elbow, but Dream gives Ciampa one back. Dream springboards, into a knee! Cover, TWO! Ciampa brings Dream up, Project Ciampa! Cover, TWO?! Dream survives and Ciampa is at wit's end. Fans are thunderous for Dream as Ciampa undoes more of his boot. Ciampa bails out, and hobbles over to his belt. Ciampa wants to take Goldy into the ring but the ref stops him. Dream rolls Ciampa, TWO! SIDEWINDER ON THE BELT! Not on purpose, so no DQ! Cover, TWO!? Ciampa survives, but Dream won't stop.
Dream climbs, leaps, but stops Ciampa's counter boot! Dream wants the Figure Four again, but Ciampa shove shim out of the ring! Then DRAPING DDT! Cover, TWO!?! HOW?! Ciampa can't believe it, but the fans love it. Maybe these two will "Fight Forever" because "This is Awesome!" But Ciampa goes to an old trick, as he pulls off padding from the floor. He exposes concrete, and then goes after Dream at the apron. Ciampa positions Dream as he drags him out, but Dream pushes through to barrel Ciampa over the announce desk! Both men are down and fans shout "Mamma Mia!" for Mauro's sake. Dream and Ciampa stir back to life and head for the ring. The ref hasn't even started counting yet.
But then Ciampa throws something at Mauro?! That's uncalled for! Death Valley on the ground! Dream climbs up, PURPLE RAIN MAKER!! Cover, TWO!?! Dream keeps moving, seeing Ciampa on the apron. Purple Rain Maker, MISSES! Dream hits floor, and hurts his arm! Ciampa drags Dream up and in, but then to No Man's Land? DDT on the steel!! Ciampa drags Dream into their ring, covers, and wins!
Winner: Tommaso Ciampa, by pinfall; still NXT Champion
Dream came so close so many times but the Black Heart wins out. If not even this much can end Ciampa's reign, what will it take? Who will be the man to accomplish such a feat?
WarGames: The Undisputed Era VS Ricochet, Pete Dunne & The War Raiders!
Ever since they debuted, Adam Cole, Kyle O'Reilly & Bobby Fish have been running wild on NXT. And as enemies would close in, they managed to convince Roderick Strong to join their quest to forever #ShockTheSystem. However, they can no longer run from the fight, and must again face this sinister structure of steel. With the One and Only joining forces with the WWE United Kingdom Champion and the bearded behemoths of Ray Rowe & Hanson, will Cole and crew stand a chance of surviving? Or will they shock us all again by staying undefeated and undisputed?
Pete Dunne and Ricochet show solidarity with the War Raiders by wearing their own bits of war paint. To start the preliminary stage of this match, it's Adam Cole BAYBAY and the One and Only NXT North American Champion! Cole trash talks Ricochet already, as these two still have a score to settle over that very title. The bell rings, and we have five minutes until another man is added. Kyle O'Reilly won an Advantage match this past NXT, so it will be Undisputed Era getting a new man first. As for these two, each man dares the other to fight in their ring. Ricochet is willing to cross over, but Cole is right on him! Cole clubs away but Ricochet turns things around with big haymakers.
Ricochet throws a European Uppercut and a swift chop. He whips but Cole reverses. Ricochet goes up and over then handsprings to headscissor and dropkick! Cole rolls to the other ring, but Ricochet follows. Ricochet brings Cole up for more clubbing forearms. Ricochet chops, then puts Cole in a corner. He gives Cole EuroUppers, then whips him corner to corner. Cole reverses but runs into an elbow. Ricochet springboards, but into a backstabber! Cole stands up and rains rights down on Ricochet. He then brings Ricochet up for a neckbreaker. Cole circles Ricochet, then brings him up to throw him into steel. Ricochet stops himself and then hits Cole back. Cole scoops but Ricochet slips out. Ricochet jumps, but into the ushigoroshi! Cole tosses Ricochet to the other ring, then follows.
Ricochet crawls but Cole is on him with a knee drop. Cole drops ax handles then drives a knee into Ricochet's back. Cole brings Ricochet over to grind his face into the steel! He lets off and Ricochet writhes in a corner. Cole comes back and throws a forearm, but Ricochet hits back. Cole kicks Ricochet then whips. Ricochet kicks Cole back, then boots Cole from a corner. Ricochet dropkicks Cole down, and Cole rolls to the other ring. Cole stirs while Ricochet takes aim from far away. Ricochet runs, triangle jump and leaping uppercut! Both men are down, but the countdown begins. The buzzer sounds and the Undisputed Era sends… Kyle! Kyle goes in and gets Ricochet down! He fires off palm strikes while the three minute countdown begins. Kyle drives his knees into Ricochet while Cole stands.
The duo once known as Future Shock works together to mug Ricochet against steel. They double whip but Ricochet holds ropes. Ricochet sends Cole to the other ring, then avoids Kyle. He jumps into No Man's Land to fight both men off! But Kyle gets a leg for a dragon screw through the ropes! Ricochet is down, and Cole joins Kyle again. They mug Ricochet with knees and kicks, and Ricochet is rocked. Cole and Kyle stomp Ricochet around, then taunt him to get up. Ricochet crawls away but they stay on him with more stomping. Kyle drags Ricochet up and Future Shock double whip. Ricochet dodges, pushes Cole into Kyle, then hits Kyle with a forearm. Cole boots Ricochet, then Kyle fires off strikes! Cole scoops, ushigoroshi on Kyle's knee! Kyle keeps Ricochet down and throws more palm strikes, but the countdown returns.
Ricochet gets help from… Pete– Hanson? Hanson kept Dunne back because Hanson wants payback on Kyle. The War Beard rallies on Future Shock as we start another three minute countdown! Sidewalk slam and splash to Kyle! Scooping powerslam to Cole! Hanson misses in the corner, but he gets Kyle with a seated senton! Then Hanson cartwheels to avoid Cole, and clobbers him with a clothesline! Fans fire up with Hanson as he stands tall. They chant "War! War!" for Hanson as he begins a corner clothesline train! He hits Kyle, then Cole, then back again. Hanson gets a total of 10 but doesn't stop! He brings Kyle into Cole, and they're stacked in a corner. Hanson goes corner to corner, for a double bronco buster! Ricochet recovers, and Hanson helps him into the same ring. They forearm bump, Hanson becomes a step stool, shooting star onto Kyle!
Hanson decides to fetch Cole in the second ring, while Ricochet keeps on Kyle in the first. Cole elbows Hanson away, but then walks into a scoop. Kyle comes over to sweep Hanson's legs! Ricochet gets Kyle with a clothesline, then he goes after Cole. Ricochet chops Cole, then rams his shoulder in. The countdown returns, and the Undisputed Era adds… Roderick Strong! Roddy hurries to help, going after Ricochet and Hanson! He chops away on Ricochet then whips, to dropkick Ricochet down! Roderick chops Hanson, then runs to shining wizard Ricochet! He does the same to Hanson, then gives Ricochet a urenage backbreaker. And another! And then torture rack, backbreaker drop! Fans fire up with Roddy as he drags Ricochet up to throw him into Hanson! Then Roddy runs, but Hanson catches him. Cole boots Hanson, Kyle gives the Ax 'n' Smash! Olympic Slam from Roddy!
The 3v2 favors the Undisputed Era, and fans are loving it! Cole, Strong and Kyle take turns stomping and dropping knees on Ricochet and Hanson. They have to fill time, so Strong puts Ricochet in a corner. Strong trash talks then Kyle joins him in chopping and kicking Ricochet. Strong hits Hanson for good measure, then works with Kyle again. Gutbuster and knee drop! Cole grinds his boot into Hanson, then Strong drives in a knee. The Undisputed Era pace about, confident they have control. But the countdown brings out… Rowe! Rowe pushed past Dunne, and then he goes right at all three men of the Undisputed Era! They stand up, he knocks them down, then he throws Strong overhead! Kyle runs into a gutbuster, then a gutwrench. Cole hits Rowe, but it only gets Rowe's attention. Shotgun knees!
Rowe throws strikes all over Strong, but then Kyle climbs on for a sleeper! Rowe stays up, Cole runs in, but Cole gets an urenage! Then Rowe backs Kyle into the buckles and breaks free. Hanson returns, and now War Raiders work together. Hanson hauls Strong up while Rowe carries Kyle, and Strong is placed on Rowe's shoulders! Powebomb-powerslam combo! Fans chant "War! War!" again as the Raiders stand tall. Hanson throws Kyle into steel, and then Rowe throws Strong! Cole realizes he's all alone now, and Ricochet is up, too! Cole is fed to the Raiders, who then lawn dart Cole into steel! Ricochet and the Raiders stand tall, and they mug Cole in a corner. Ricochet keeps on Strong with haymakers and chops, but the countdown returns. The last one for the Undisputed Era, Bobby Fish, finally joins in!
But wait, Fish goes after Dunne? He wants to lock Dunne up, and he rams Dunne into steel bars! Fish puts his lock on, and only Fish has the key! He uses it to taunt Dunne, but then he throws it away! And then Fish goes looking under the ring! He brings in Undisputed Era branded chairs?! The Undisputed Era planned for this all along! Hanson blocks Kyle's attack, but Fish gets his chair shot in! Then reDRagon tees off on the War Raiders and Ricochet! Cole and Strong regroup with them to take up chairs and throw them down on the others. Kyle strums his like a guitar while the others continue to SMACK their opponents. If Dunne can't get in the ring, this match can't officially start, which means it can't end, either! The Undisputed Era can do this for as long as they want!
Strong and Fish throw Hanson into steel! Then they sit a chair up, and give Rowe an urenage across it! Fish taunts Rowe while Strong kicks Ricochet down. Cole and Kyle keep Hanson down on their end by going after his sore leg. Strong and Fish bring Rowe over, and they throw Rowe into steel of the cage! Rowe rebounds, though, and takes Fish out. Fish has to be careful because of his leg, but he seems fine. Kyle and Cole throw Hanson into more steel while Strong keeps on Ricochet. The countdown returns, but what does it matter if Dunne's stuck in a cage? The ref's use their key to unlock the first lock, but it won't work on Fish's lock. Dunne fights against it but there's nothing he can do as Undisputed Era run a train on Ricochet against steel cage.
Fish and Cole keep on Rowe while Strong and Kyle keep on Hanson. They put each War Raider on a corner, then climb up to join them. Cole and Kyle help them coordinate, DOUBLE SUPERPLEX! Cole mocks Dunne, "You can't do a darn thing!" He blows a mocking kiss, but here come bolt cutters! The ref gets the chain, and breaks it! Dunne is loose, and storms to the ring! Dunne may have one bad leg, but he's going to find a way in. He grabs a kendo stick! Dunne smacks the hands of reDRagon off the cage door, then is ready for Cole. Dunne puts Cole's hand on the steel steps, to SMACK it with the stick! Strong comes over but Dunne slams the door on him! Dunne brings out more things, and Ricochet crossbodies onto all of Undisputed Era!
Fans are thunderous as Dunne brings in a trash can, then another trash can, another kendo stick, and just as fans hoped, a TABLE! Rowe helps Dunne bring that table in as a brawl breaks out. Ricochet keeps reDRagon rocked as Dunne brings in a second table! Hanson helps him with that one, while Rowe sets a table up in No Man's Land. Dunne grabs himself a stick, and this match FINALLY begins with a SMACK on Strong! SMACK for Kyle, SMACK for Strong! Dunne fires off on all four men of Undisputed Era, then hands the sticks over to Rowe and Ricochet. Hanson has a chair and Dunne has a chain, and they just beat down the Undisputed Era!
Kyle lands on the No Man's Land steel, and Dunne tortures his arm. Dunne hammerlocks and STOMPS Kyle's arm on that steel! Hanson hits Strong and Ricochet SMACKS Strong on the back. Fish grabs a can but Rowe stops him from using it. Dunne has Kyle's arm and twists it. The kendo sticks fly, Strong gets over to where Kyle is, but Dunne X-plexes him onto Kyle! Cole chop blocks Dunne! Ricochet heads over but Cole tosses him into cage wall! The Era regroups in the second ring, and are ready for the Raiders. Strong kicks Rowe down, but Hanson avoids the chair shot. Kyle himself avoids the rebound accident, but then Hanson boots the chair into his face! Rowe gets back up as Hanson chops Cole. Hanson puts Cole in a can, and then puts him in a corner. Rowe picks Hanson up, senton attack on the canned Cole!
The Raiders then fire each other up, and Rowe scoops Hanson for a scoop slam senton on Kyle, across No Man's Land! Kyle writhes while the Raiders go after Roddy. Pop up to German, springboard clothesline! Cover, but Fish breaks it in time. Rowe goes after Fish, German Suplex and springboard- TRASH CAN! Kyle hit Hanson with a flying trash can, and then he saves Fish from Rowe. Rowe fights off reDRagon, but ends up in a sleeper, and kick sandwich! Strong staggers up to help Cole in the second ring. Ricochet fights but still ends up in the gutbuster drop to backstabber! The Undisputed Era has regained control, and they surround Dunne. The Bruiserweight sees the situation he's in, but doesn't care! He throws hands on everyone!
Dunne blasts Cole with a forearm, then blasts with Fish with a forearm. Dunne dodges Strong, Strong hits steel cage, then staggers into Dunne's German Suplex! Fish blocks Dunne's kick, then ducks, so Dunne enziguris Kyle! Fish blocks a kick but gets reeled into a Kneebar! Dunne wrenches Fish's bad leg, but Kyle saves Fish. Kyle uses that chain Dunne found, and uses it on Dunne's bad leg! Kyle wraps it up as best he can, but then Dunne uses it to wrap up Kyle's fingers! Dunne brings Kyle into a Kimura, the chain helping hold on. But Kyle lifts Dunne, and Fish SMACKS Dunne with a chair! Kyle uses that chain on Dunne now, for an ankle lock! Fish and Cole hold off the Raiders and Ricochet with chairs. Strong puts a chair on Dunne's face and it's an ankle lock with crossface.
Dunne somehow endures as the rest of his team work their way through, Ricochet FLIES in! Ricochet saves Dunne but gets a chair to the ribs. Strong hits Hanson, then runs, but for a BIG back drop! He ends up in the first ring, and now everyone is down. Hanson gets up and goes after Kyle. Rowe goes after Strong, and the Raiders have the NXT Tag Team Champions on either side of the table. Cole saves Kyle, but then Ricochet hits Cole. Fish saves Strong, but Dunne goes after Fish. Ricochet and Dunne have Strong and Kyle now, for a Butterfly SUPERPLEX and SUPER STEINER! Covers, TWO!! The Undisputed Era survives, but the Raiders decide the tables need to come into play now. The Raiders bring one over to the second ring, and Hanson sets it up.
Hanson targets Cole and puts him on the wood. The legs give out so Hanson dumps Cole off to try again. Cole scrambles away but Rowe is on him. He has him in No Man's Land, powerbomb lift but Cole fights out. So he gets Thor's Hammer! Cover, but Kyle breaks it with a chair shot! Rowe grabs Kyle, but Fish saves Kyle with a kendo SMACK. Fish then spears Rowe through the table! Fans are loving the carnage, but it isn't over yet. Cole and Ricochet fight and end up near the other table. Cole has Ricochet in a corner and hauls him up. He climbs up to join him, but Ricochet resists. Ricochet kicks Cole, drags him into a Tree of Woe, but Kyle saves Cole. Kyle and Ricochet fight now, and Ricochet gets Kyle on the table.
Strong comes over and gives Ricochet a leaping knee! Kyle reels Ricochet into a triangle hold! But Hanson climbs up, and as Ricochet gets free, Hanson splashes down on Kyle, through the table! Cover, but Strong uses a trash can to break it! All four men but the fans are thunderous. The referees clear the debris, and Cole is first to stand up. Cole decides to climb up, but not to escape. Ricochet follows Cole, though, and they go after each other! They brawl, but have to be careful not to fall out. If even one man hits the floor, their entire team is disqualified. Strong climbs up to go after Ricochet, and they decide to throw Ricochet out! Ricochet holds on, and manages to kick Strong down! Strong gets crotch'd on the top rope, and now Ricochet only has to worry about Cole.
Cole clubs Ricochet on the back, but here comes Dunne! Dunne grabs Cole's fingers and pulls, and gets Cole back in. But Kyle climbs up to go after Dunne. Rowe goes after Cole, but then Strong goes after Rowe. things are getting crazy up there as Hanson and Fish scrap on their way over. Hanson grabs everyone, even with Fish on his back, for a special WarGames TOWER OF DOOM!! All seven men go down in a heap, and fans lose their minds! But wait, Ricochet is still up top, and fans spot him sitting back up. The others regroup as he stands, and Ricochet 630 MOONSAULTS! He wipes them all out!! Fans are at a fever pitch as all eight men are down and out!
The teams regroup in opposite rings, and the teammates help each other stand. Fans rally up as the two teams stand across, each man facing a counterpart on the other side. They approach each other, and fans are thunderous. They go into No Man's Land, to brawl!! Hands just fly wildly, and then things spill out into rings. Hanson has Kyle while Fish DDT's Rowe. Fish kicks but Rowe gets him with Ace Ten Mao! Hanson leaves Kyle behind, for FALLOUT! But Kyle grabs Rowe before the cover, Strong Elimination! Strong and Kyle double whip Hanson, but he breaks through, to handspring back elbow!
Cole SUPERKICKS Hanson, but Ricochet springboards at Cole, for another SUPERKICK! Dunne blocks the kick to tweak the ankle! And snap the fingers! And hit Bitter- DDT from Cole! Last Shot brianbuster, to shining wizard! Cover, TWO?!? Cole keeps going, but misses the second shot, for a Bitter End! 450 splash outta nowhere! Double cover, #OneAndOnlyBruiserRaiders WIN!!
Winners: The War Raiders, Pete Dunne & Ricochet, both Ricochet & Dunne pinning
TakeOver is no longer Undisputed, and the Undisputed no longer rules TakeOver! There is wreckage everywhere, but Ricochet's team can hold their heads high. Dunne and Ricochet get their belts back, and stand tall atop the cage. They're reminded of their own unsettled score, the Champion VS Champion match the Undisputed Era ruined. Ricochet still has to keep Cole away, but will he get another shot at proving the North American Championship is better than the United Kingdom Championship? Will the War Raiders get themselves another go at the NXT Tag Team Championships?
---
My Thoughts:
There is already so much to love about any TakeOver, but this may have been the best TakeOver yet! I loved the surprise of Riddle VS Ohno, and it worked perfectly in story. Ohno was acting so superior, so him losing in mere seconds was the right way to go. Then Ohno and Riddle can have a lengthier rematch on a later NXT episode to really give us something incredible. The Women's Championship match felt really fast. Shayna has ultimate Heel heat from Jessamyn Duke and Marina Shafir helping her again, mostly with the first fall. The brawling of Jessamyn and Marina with Dakota Kai, then Io Shirai coming in, tells me this will be the Six Woman Tag showdown we get, which is great given Dakota's history with Shayna and Shirai's friendship with Kairi. And obviously, this means Shayna VS Kairi will continue.
In Aleister VS Gargano, I liked that both guys knew the other's moves enough to counter, and there was great story elements like Gargano begging for forgiveness only to use it as a way to steal the win. I like that Aleister didn't have to use two Black Mass kicks but chose to use two. Aleister wins to keep Gargano's story going, because Gargano will be seeking vindication of his "I'm still the hero!" claims. Ciampa VS "Hollywood" Dream was so great, and Dream really used all his references to legendary wrestlers like Hogan, Flair and Rick Roode to great effect. I really thought Dream was winning, but that's how good they booked the match, Ciampa wins to perhaps set up a proper Aleister VS Ciampa match now.
The WarGames match itself was incredible. It seemed odd to me that Ricochet's team had dysfunction when it came to sending members out, but things like that tend to plague Faces more than Heels in such situations as a standard wrestling trope. The Undisputed Era's scheme of locking out the last man while preparing their own weapons was a great touch. I almost thought Dunne was going to stay locked in and someone else (like EC3) was going to sub in for him. But I suppose it's fine that Dunne still gets free, NXT can save EC3 VS Undisputed Era for later. I know in our Chairshot staff picks I expected the Era to still win, but it does work for Ricochet's team to win. Now the Era will have to regroup in order to keep the tag titles while Cole looks to regain the North American title.
My Score: 9/10
(NOAH) WEEKLY NEWSLETTER VOL.10 ~16TH NOVEMBER 2018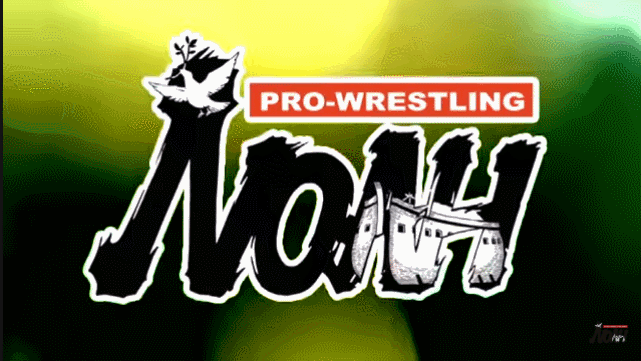 Another wonderfully in depth recap of this week in Pro Wrestling NOAH. How is the Global League going? Let's see what else has been going on in NOAH.
CURRENT TOUR RECAP
NOAH were in Hiroshima on the 12th November; Hiroshima is a city of mixed emotion for NOAH, for some it is home, but for the promotion as a whole it has sad associations, as Mitsuharu Misawa died there in 2009.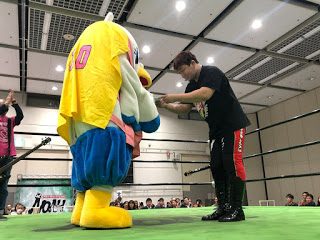 Hitoshi Kumano, (a local bear), took charge of fundraising for the Heavy Rain Fund (Hiroshima was hit badly earlier in the year by floods, and the mascot got yelled at by Mitsuya Nagai). Nagai was wound up by Naomichi Marufuji as well, who held the ropes open for him, a tactic which served to wind Kenoh up too. It was also the event where Kotaro Suzuki got his win over HAYATA, and sat on the ropes holding the belt up to both Daisuke Harada and HAYATA. Kotaro Suzuki later said that HAYATA bought out his trump card in the previous match ("the Headache"), and so he bought out his too, and that he would be no match for him with his own number of various maneuvers which he would bring out in the title match. They had their final match before the championship match on the 17th in Osaka, and they will both go into the match with one victory each over the other in the build up for the challenge.
Fan support is very much on the side of HAYATA (who is not NOAH born unlike Suzuki who is seen as an outsider, despite being NOAH born) to bring the championship home.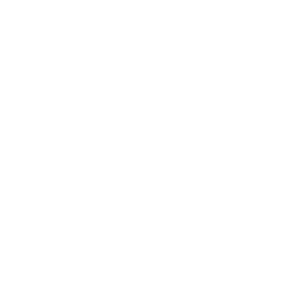 Mitsuya Nagai clashed with Naomichi Marufuji, and was chopped to shreds. Marufuji said he looked like a "boiled octopus" afterwards. Katsuhiko Nakajima would dismiss Nagai as "small fish" on the 14th, but Nagai would break through the dark cloud on the 16th when he ended the winning streak of Kohei Sato.
Despite his fluke win and spazz out victory celebration against Takashi Sugiura, Kaito Kiyomiya suffered two defeats in a row; the first being against Atsushi Kotoge on the 14th and Cody Hall on the 16th. Kotoge, however, has been on a roll and defeated Go Shiozaki on the 16th.
In a rare moment on the 14th, Masa Kitamiya and Kenoh shook hands. Kitamiya said that he did it to acknowledge that he and Kenoh (who lost to him) had practically fought to the death for the win, and that he didn't trust wrestlers who had no ambition. Speaking of Kenoh, during the huge tag on the 16th November, his victory over
Marufuji seemingly wasn't enough, and he decided to get his face again.
Marufuji (now with both shoulders needing athletic support) just looked tired and like he'd had enough.
The show on the 16th November was a shift in the league; Kohei Sato, Kazusada Higuchi and Go Shiozaki had their perfect records beaten by Mitsuya Nagai, Mohammed Yone and Atsushi Kotoge, and Nakajima avenged his loss against Quiet Storm in Global League 2017.
As Global League is beginning to heat up, everyone is talking about not letting anymore victories slip through their fingers, but of course, not all matches can go to a draw, and someone has to lose. There can only be two finalists, and ultimately one winner.
Full recap of Global League 2018 so far, can be found here.
Noah will be back on Saturday 17th November at the Edion Arena in Osaka, (gong sounds at 18.30).
NEWS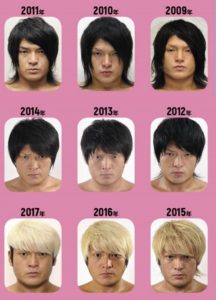 THE EVOLUTION OF KENOH 
The upcoming "Wrestlers Directory" 2018 (basically a guide to who is who, what, and where in 2018) was previewed and Naomichi Marufuji and Kenoh were profiled with their changing looks over the years. 
Kenoh made the following comments about his entry:
His 2009 picture is ugly
Like all trainees, he debuted with a shaved head. Says he didn't used to cut it, and its awkward to look at it, says he didn't think he had any money to cut it.
It doesn't really translate well, but Kenoh says he cut his hair in 2012 because it had been long for long enough. In another rough translation he says that he looks like a child of badboy parents, who has been forced to pose.
Kenoh said about his expression that it doesn't change, because in his every day life, he does not laugh a lot.
In 2015, Kenoh says that "I admired him and went blonde, but I can no longer say I have the aspiration to be like him" (he is talking about Morishima, who very sadly, has let a lot of people down, including Kenoh).
YOSHIKI INAMURA ADDED TO THE NOAH ROSTER PAGE 
At the moment there is not too much information on him apart from his birthday (November 18th 1992), his height and weight, blood type and birthplace (Otawara City in Tochigi Prefecture), date of debut and finisher. His finisher isn't anything special at the moment, and doesn't have a special name, being listed only as a "tackle".
He doesn't have a Twitter account yet.
CHRISTMAS AT MUSCLE GRILL
Naomichi Marufuji's current restaurant MUSCLE GRILL in Tokyo will be having a Christmas party on the 22nd December. Naomichi Marufuji, Hi69, Tadasuke, Atsushi Kotoge and Junta Miyawaki will be attending, but obviously this depends on whether or not they manage to stay injury free.
Event is now full.
HAJIME OHARA IN CHINA
Hajime Ohara has missed some Noah dates as he is training the Eastern Hero Athletes in Shanghai, and also when they visit the Noah dojo in Saitama. Ohara is known to be a very strict trainer with a lot of emphasis on health and well-being, which goes further than working out as he is a big advocate for healthy eating and avoiding alcohol (although he does seem to have a weakness for cake); he has banned smoking during training sessions, forbidding his students to smoke while on breaks.
NOAH IN 2019 
Noah have announced the dates for "Navigation for The Future 2019". The tour will run from January 6th to Friday, February 1st. They have also announced their (provisional) Korakuen Hall schedule for 2019.
TAKESHI MORISHIMA UPDATE
There has been no real news following Morishima's arrest earlier in the month, but further sad details have come to light about his behavior prior to the arrest and his living circumstances.
Morishima it seems was (and is) homeless and without any form of income, and was begging for drinks, even using the tactic of asking to drink with the bar staff as it meant he would be given free drinks.
The management company who were sponsoring his return had originally put him up in an apartment, which they paid the rent for. The deal was that Morishima would concentrate on his return, however, Morishima didn't do this, and preferred alcohol to training. The President of the company, seeing that Morishima wasn't giving anything in return despite repeated requests for him to change his ways, eventually lost his patience and told Morishima to pack up and leave.
Morishima, seemingly unconcerned about this, told him flippantly that he was drinking in Shinjuku, and if he wanted the keys, he should come and get them.
GHC BELT NEWS
GHC Heavyweight Champion: Takashi Sugiura
GHC Junior Champion: Kotaro Suzuki
GHC Heavyweight Tag Champions: Naomichi Marufuji & Akitoshi Saito
GHC Junior Tag Champions: Minoru Tanaka & Hi69
The winner of Global League 2018 will earn the right to challenge Takashi Sugiura for the GHC Heavyweight title, if he himself wins, Sugiura says that he will nominate Masato Tanaka as his challenger.
Kotaro Suzuki will defend the GHC Junior Heavyweight title against HAYATA on the 17th November at Edion Arena, Osaka.
The GHC Heavyweight Tag titles have not had a challenger as of yet, and probably won't until after Global League wraps up. Mitsuya Nagai has hinted that he may challenge, but Saito said that he will not be granted a title shot. Katsuhiko Nakajima was asked if he was going to challenge after the Global League match with Saito, and said cryptically, he was "in the mood for shopping" (i.e., shopping around to see what deal is best).
The GHC Junior Tag Championship will be challenged for by Koji Kanemoto and Hiroshi Yamato on the 25th November at Korakuen Hall. Seiya Morohashi has also challenged for them, his partner at this time is as yet unknown, but it is thought it will either be TAMURA or Kouki Iwasaki.

TOUR TIDBITS
Atsushi Kotoge drinks "Revolutionary Coffee"
Naomichi Marufuji sat on a wet bench wearing thin grey pants…
There was a cat at the hotel in Ehime, much to YO-HEY's delight
Kaito Kiyomiya appears to be being fitted for tailored suits (long gone are the days of the oversize one thank god)
Daisuke Harada celebrated his 32nd birthday on the 13th November (President Uchida did not even know it was his birthday!), and Yoshiki Inamura will celebrate his 26th birthday on November 18th, Takashi Sugiura bought him an early birthday cake and a small party was held at a restaurant Inamura had been taken out to by his seniors.
Shu Nishinaga said Ally (the ring announcer) "whined like a child" for udon noodles.
Naomichi Marufuji says he was disturbed by mosquitoes, in November, which woke him up at 2.30am
Kenoh apparently went jogging in the Imperial Palace Gardens in Kyoto (a fan who saw him, thought he was a blonde delinquent fleeing the law before it was discovered it was Kenoh)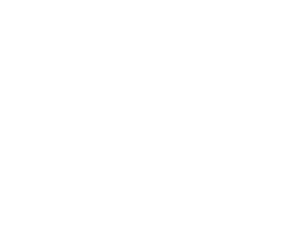 KING SHAMELESS CORNER 
After weeks of silence. Takashi Sugiura is back, posting a picture of Masao Inoue holding an ice cream cone with white foam in it and labeling it "mood" and photographing erotic looking food.
I'll leave it to your (and his) dirty imagination as to what exactly he meant by oysters being "erotic"…
BROADCASTS
The final night of Global League, 25th November, will be broadcast at 6pm on Saturday 8th December
The event on the 12th December, will be broadcast on the 15th December
The event on the 16th December, will be broadcast on the 22nd December
This is more than usual, and all seem to be going out on a weekly basis. This makes me wonder if the network are trying something out.
LINKS
K-FORCE: music inspired by Katsuhiko Nakajima
ARTICLE: "Traces to Nowhere: the tragic story behind the Takeshi Morishima arrest"
News article on Takeshi Morishima's drunken and chaotic life
Enjoy what I do? Help me do it full time.
IPW are the official vendors of Noah merchandise, please click here for shop
English translation of "Heir to the Ark" (Naomichi Marufuji's biography) ~ work in progress
Enjoy the Pro Wrestling NOAH content? Let us know on social media @theCHAIRSHOTcom and always remember to use the hashtag #UseYourHead!