Chairshot Classics: WCW Starrcade '89 – Future Shock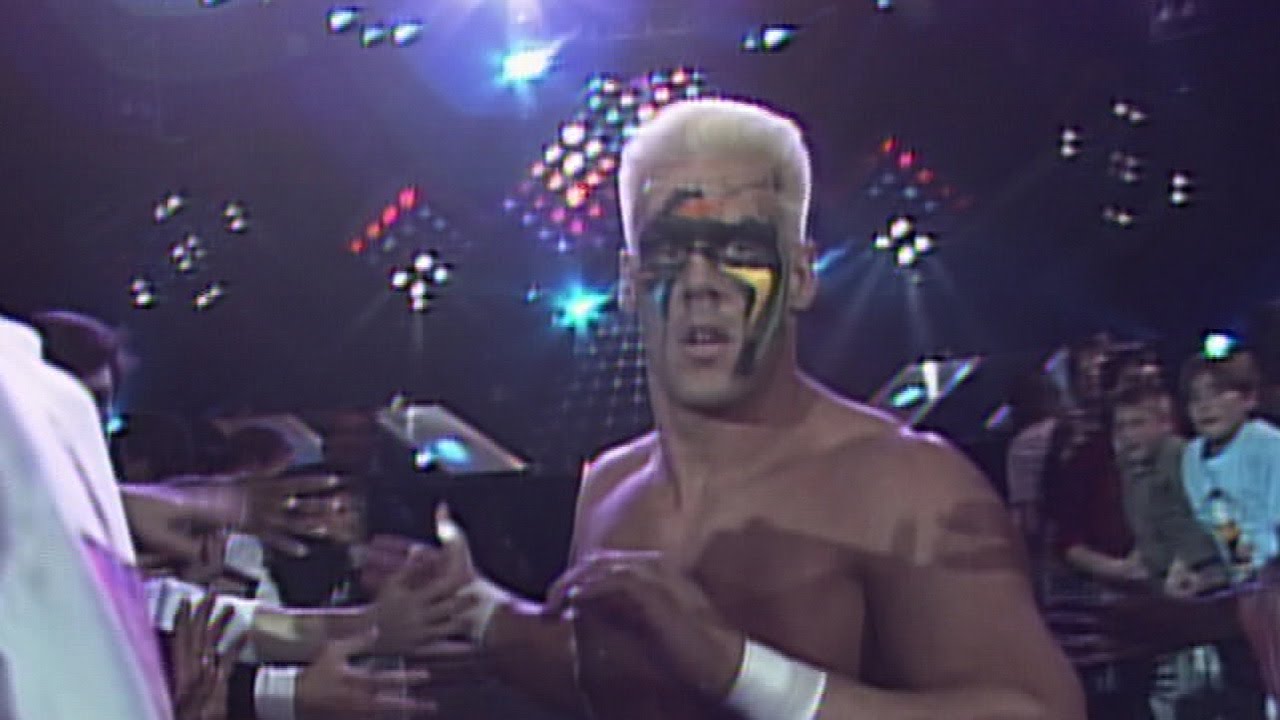 SPECIAL STIPULATION FOR TONIGHT'S ACTION: This is a tournament format. Teams and individuals earn points for each bout. Winning by pinfall earns you 20 points, winning by count out earns you 15 points, a DQ win earns you 10 points and a time limit draw gives 5 points to each side.
Match #1: NWA World Tag Team Champions The Steiner Brothers (Rick & Scott) vs. Doom (#1 – Ron Simmons &#2 – Butch Reed) w/Woman and Nitron
Scott and Doom #1 get the action started. Collar and elbow tie up and Scott powers #1 to the corner. Another tie up and more power is shown from Steiner. #1 shoves Scott away and they exchange right hands. A run to the ropes and Scott delivers a powerslam. A lateral press is good for a 2 count. #1 reverses the Irish whip by Scott by getting his boot up. Scott leaps over #1 and takes him down with a Steinerline. Rick is tagged in and the crowd bark. Rick teases #2 and the crowd starts clapping for the champs. Collar and elbow tie up and #1 counters a hammerlock with a chin buster. Rick ducks a clothesline from #1 and delivers a trademark belly to belly suplex.
#2 rushes the ring but the Dog Faced Gremlin takes care of him in a hurry. Doom slows it down and #2 is legally tagged into the match. A collar and elbow is followed by a knee to the face from Doom. #2 takes Rick down with a snap mare and pounds on his head. Rick ducks #2 and leaps over his shoulders on the come back before a power slam just like his brother did. Scott is tagged back in and he holds on with a side headlock. Scott executes an atomic drop and gets a 2 count. Collar and elbow take down followed by a single leg pick up by Scott. Older brother is tagged in again and #2 gets a stomp to the midsection. Rick grabs a reverse chin lock but #2 fights him off.
Scott is tagged back in and he gets a 2 count off a backbreaker. #1 is back in the ring. Scott hits an inverted atomic drop but he misses a clothesline and tumbles outside the ring. Rick takes issue inside the ring while Scott is mugged by Nitron and #2 on the floor. Scott is rolled back into the ring and #1 lands a powerslam. He gets a 2 count before choking Steiner. #2 is legally tagged back in the ring and Scott is the victim of stomps. He's kicked out of the ring – where he's mugged yet again. Scott is rolled back in and Doom #2 delivers a vertical suplex. Scott gets his shoulder up at 2. Scott fires shots to the gut and almost steals a win with a surprise rolls up.
Doom is still in control and #1 is tagged back in. Doom delivers a high elevation double back body drop and there is more blatant choking. Scott is whiplashed down with a spinebuster and Doom gets a 2 and a half count. Scott is held in a reverse chin lock while Doom tries to use the ropes for leverage. Doom #1 is tagged in and they double elbow the helpless champ. Rick is very impatient and Scott is dumped to the floor while the referee is distracted. Scott reverses a vertical suplex from the apron but the referee is late for the pin. Scott reverses an attempted pile driver with a back body drop but he can't make the tag to Rick. Scott is sent to the ropes, he leaps #1 and delivers a belly to belly suplex.
Doom #2 is tagged back in but Rick is also tagged in before he can stop Scott. Rick with a massive Steinerline and a powerslam. He pulls #1 back up and clotheslines him to the floor. #2 rushes the ring but Rick is in control. #1 comes back into the ring and receives a POTATO of a right hand! Doom continues to illegally double team Rick and the referee does little to take control. Steiner ducks a double clothesline but he is tripped by Nitron on the comeback. Rick rolls to the floor and takes care of the big man with another Steinerline.
Doom #1 gives chase and Scott rushes over before his brother is outnumbered. A brawl ensues on the floor and the referee counts. Rick has his head in the game and rolls back in the ring when he gets to 9. Doom is counted out and the champs win.
Winners: The Steiner Brothers (Count-Out/15 points)
EA's Take: The biggest thing that stuck out to me was that potato delivered by Rick Steiner, "Damn!". I felt my cheek swell up! We've got a pretty interesting concept tonight and I'm intrigued to see how fresh they can keep it with so many matches, all involving a lot of the same participants. As for this one, we just saw it at Halloween Havoc and this was a lot more of the same, except The Steiners get some revenge via the count-out victory.
Match #2: Sting vs. NWA United States Champion Lex Luger
The crowd is loving Sting and Luger is not pleased with his reception. Luger walks up the entryway but Sting stops him. The Stinger delivers some rights and rolls him back into the ring. A knee to the midsection and another couple rights from Sting. Luger moves as Sting attempts to splash him over the top rope but Sting holds on before hitting the floor. Sting ducks a clothesline and delivers one of his own. Sting is back in the ring with another series of clotheslines and Luger tumbles to the floor.
The referee discourages Sting from following him and Luger takes advantage. He pulls Sting to the floor and bashes his head on the apron. A kick to the midsection from Luger before restarting the referee's count. Sting stops short of having his head hit the rail and he does it to Luger instead. Luger is clotheslined down to the ground and now It's Sting's turn to break the count. He rolls Luger back to the ring and lands a high cross body from the top rope. Luger kicks out at 2 and begs for mercy. Sting climbs to the 2nd rope for rights but can only get 4. Sting blocks an atomic drop and comes back with a lariat. Sting hangs onto a straight arm bar and Luger is pushed down to the mat.
Luger jockys for position and gets to his feet. He Irish whips Luger to the corner but Sting comes back with a cross body and goes right back to work on the arm. Luger is slow to his feet and lands rights in the corner. Sting gets his knee up on Luger's Irish whip and maintains control. Sting flies for a dropkick and can only get a 2 count. Sting goes to the top for another cross body but Luger catches him and delivers an inverted atomic drop. Luger takes advantage of the new momentum and lifts Sting for another atomic drop. Luger lifts Sting for a gut buster and sends him to the ropes for a shot to the midsection. Luger punts Sting around the ring before Sting can roll to the floor.
Sting is driven head first into the railing and the referee demands they return to the ring. Sting is rolled in while Luger paces and taunts the crowd. Luger gets up to the 2nd turnbuckle and comes down with a double axe handle. He gets a 2 count. Luger stays in control and rakes Sting's eyes on the 3rd rope. Sting is able to fight back with some kicks before the 2 exchange right hands. Luger sends Sting for a power slam. Sting escapes an attempted torture rack but Luger keeps the offense on. Luger delivers straight rights and kicks to the mid section to no avail. Sting fights back with kicks to the gut and a straight right. Stinger works over the chest and chokes Luger.
A snap suplex from Sting gives him a 2 count. Luger rolls to the floor but Sting's on his tail. Luger is led around the floor and sits him on the apron for more straight rights. 30 seconds remain on the time limit. The two men tumble back into the ring and Luger lands on top of him. He illegally uses the ropes for leverage and gets the pin.
Winner: Lex Luger (Crossbody/20 Points)
EA's Take: The crowd wouldn't have been happy with any Sting loss so this was a clever way for him to take one. A lot more brawling than I expected, but a sufficient match nonetheless and honestly, this felt like a big match. It's kind of a shame that it's being wasted as part of this tournament-style format.
---
Always Use Your Head and visit the official Pro Wrestling Tees store for The Chairshot All t-shirt proceeds help support the advancement of your favorite hard-hitting wrestling website, The Chairshot!

---
Chairshot Classics: NWA-TNA Episode 15: Night of Chumpions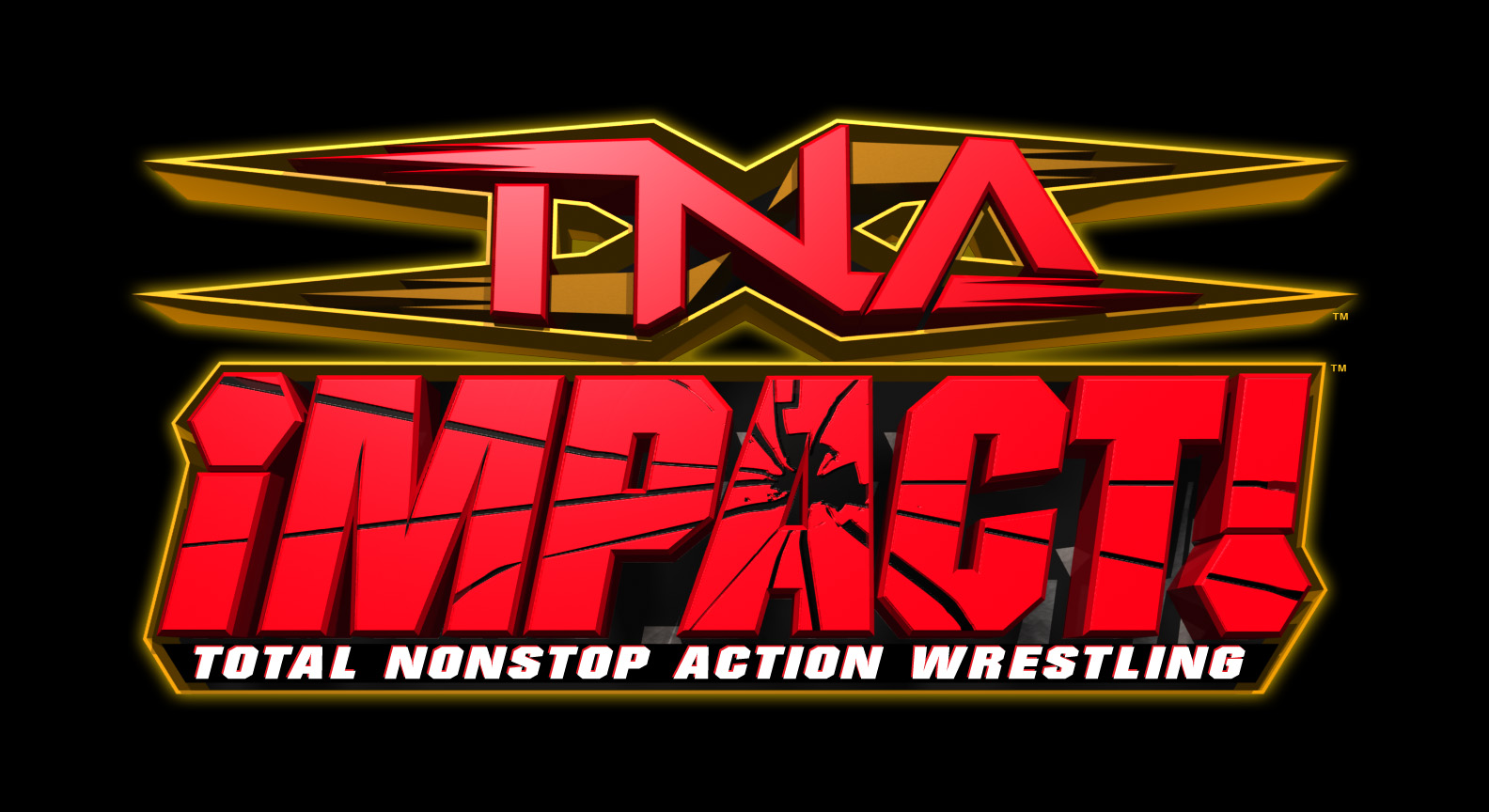 On this week's episode, EVERY title belt is on the line! Jerry Lynn defends the X-Division Title against AJ Styles in a ladder match, Ron Killings defends the NWA Title against Lo-Ki, and Chris Harris and James Storm defend the Tag Titles against Ron Harris and a mystery partner.
Also, the war of words between Jarrett, his crew and the DX/NWO merger continues. The Maximos and Flying Elvises compete for a big opportunity. Siaki takes his first steps in one-on-one competition without the Elvises against a familiar face.
So how'd they do? Let's find out!
 We start off with a DX reunion! Syxx Pac and BG James make their way to the ring and James wants to do some smack talk. He and Syxx have been everywhere and have done that. However, both think TNA is a fresh start. They address Jarrett and Brian Lawler and, using Gilligan's Island for an analogy, say that they're in for a shipwreck (which one's Gilligan?). As for Ron Killings, neither man is very impressed with him, stating that the future is in danger if Ron Killings is that future, stating that Killings isn't ready.
Syxx gets on the mic, not happy that Lo-Ki, who he claims to like a great deal, is getting a title shot against Killings, a shot he thinks either himself or James should be getting because Lo-Ki isn't in their league yet and that Truth should be taken care of by them.
Aren't they supposed to be the babyfaces?
At this point, Killings comes out, claiming that all Pac and James want is his championship. He asserts that he is the future of pro-wrestling and that he only gives title shots to those who are like him and don't have silver spoons hanging out of, and I quote, 'their cracker asses'.
By this point, Syxx has had enough of Killings and his race cards and tells killings that the only thing hanging out of his (Killings) ass is going to be Syxx's foot.
Now, Jarrett comes out to save us all, wondering why Hall is missing from the team and mocking Hall's well-known substance abuse problems. James takes offense to that, warning Jarrett to keep his mouth shut about Hall since Hall isn't there to defend himself, or kick Jarrett's ass. Jarrett replies that he only cares because Hall's screwed up the card, there's supposed to be a six-man tag tonight, but it'll have to be a handicap match: Pac and James vs Jarrett, Killings and…
At this point, Lawler and Elix Skipper sneak into the ring and attack DX from behind. DX gets the upper hand and throws Lawler and Skipper out of the ring where team leader Jarrett corrals his boys.
Tenay and West give us a rundown of the card and say they'll try to get a hold of Scott Hall to find out why he's not there.
Amazing Red vs Shark Boy: Red is out first to a good pop. Shark Boy gets an okay pop.  For some reason, Elix Skipper is on commentary and his voice is too annoying to listen to for more than a minute. He sounds like a very annoying Chris Tucker. This match was, despite the stupid shark thing, a pretty okay match. I'm not sure why Shark Boy chose such a stupid gimmick because he's not a terrible wrestler. Mortimer Plumtree is back, still creepy, and still creepily watching the X-Division.
This match is basically all Shark Boy since Red doesn't seem to have much wrestling skill outside of flying around. Red finally gets the pinfall after reversing a blockbuster attempt and hitting a Phoenix splash and a standing crossbody splash.
Winner: Amazing Red by pinfall.
Comment: That was an okay opening match.
After the match, Skipper attacks Red, for some reason, security tries to intervene, but it takes Don Harris to finally restore order.
Seriously, dude, hire better security guards.
We get a recap of the end of last week's Lynn/Killings match and how several members of the X-Division help Lynn retain his title, including Lo-Ki.
Backstage, Goldylocks is talking to Lo-Ki and asks him about his title match against Killings. Lo-Ki promises to get to that, but he's more concerned with Syxx-Pac's comments at the start of the show. Unsurprisingly, he's offended by Syxx-Pac's comments tells him to mark it down in his book who started what. As for Killings, as far as Lo-Ki sees it, Killings has had it out for the X-Division because they get much more attention than his own title reign. He then says this title match is because he put himself in a position to make a difference because Jerry Lynn got screwed out of being NWA Champion. He says that Truth is unprepared, preoccupied, and unfocused and that he's going to prove that it's not the size of the fighter, it's the size of the fight in the fighter. Or, as Eddie Guererro would say 'It's no the size of the dog in the fight, it's the size of the fight in the dog'.
We were going to get a tag match here, but apparently, Killings didn't like what Lo-Ki had to say. For those keeping score, the reason Lo-Ki was given a title shot has changed for the third time. First we were told that it was because he helped Lynn beat Killings last week, then Killings claimed that he gave him the shot because Lo-Ki didn't have a silver spoon hanging out his ass, now Killings is claiming that he gave Lo-Ki the shot because he felt sorry for him. He repeats that Lo-Ki will have to kill him to take the title. He then tells Lo-Ki to get his punk ass out there, so the NWA Heavyweight Championship match is happening now.
FYI: While this was going on, the crowd was chanting 'Overrated' at Killings.
NWA World Heavyweight Championship: Ron Killings vs Lo-Ki: Well, whatever the motive is for giving Lo-Ki a title shot, the match is a happenin'! Killings is on Lo-Ki as soon as Lo-Ki slides in and we're on.It takes a couple of minutes for Lo-Ki to get his bearings, but once he does, we have a real match.
Unlike Killings' previous title defenses, this one is actually worth watching again. Killings and Lo-Ki worked really well together and there was good chemistry. Killings tried to steal the win by blatantly putting his feet on the ropes for leverage. It actually looked like Lo-Ki could pull this one out, but Killings hit his True Conviction, a sitout facebuster from the second turnbuckle and that is the end of that.
Winner: Ron Killings by pinfall.
Comment: That was really good.
Killings gets back on the mic, but before he can say anything, he's jumped from behind by someone in a white hoodie and white ski-mask, because having a light skinned person in a hood and a covered face beating up an African American man doesn't look bad or anything. It's 'edgy'.
Anyway!
Back to our regularly scheduled match. The Maximos are taking on the Flying Elvises to win a shot at the Tag Team Champions next week.
The Maximos vs Jorge Estrada and Jimmy Yang: Both teams get pretty good pop. This will be the first outing of the Elvises since Sonny Siaki officially left the group last week.
Unrelated note: I'm not sure who 'Athena' is as far as TNA goes, but she seems to have a lot of fans in the crowd who want to see her wrestle.
Anyway, this match was 'eh'. The Maximos were really outmatched by the Elivses at every step and there were a lot of botches. Added to all that was Mortimer Plumtree, who still seems to be scouting the X-Division, and Sonny Siaki, who seems to be watching his old crew from the ramp.
For some strange reason, Siaki jumps on the apron, acting like he wanted to be tagged in, for an equally strange reason, Estrada believes him and goes for the tag, only for Siaki to get off the apron and head to the back, leaving his former teammate to his fate. The Maximos hit their elevated double team DDT and that's it.
Winner: Maximos by pinfall.
Comment: What the hell was that?
Backstage is trying to get an interview with Siaki when Siaki is attacked by Jerry Lynn. Siaki is saved by Styles, who holds Lynn for Siaki to hit while yelling 'stop' at the same time. To add further insult to injury, they stuff Lynn in a production case, AJ sits on it and tells Siaki that he's lucky that Bob Armstrong didn't see it.
Uh…yeah.
Sonny Siaki vs David Young: Well, Siaki's back to an okay pop and he's greased himself up at some point. Anyway, his opponent is David Young, a hapless guy who had the misfortune of having Bobcat for a manager. Apparently, Young has ditched Bobcat, much to Borash's relief and is focusing on being a top competitor.
This match was pretty good, but not a standout. This is basically the third X-Division match of the night and the crowd's getting bored. Young is trying to hang, but this match is just blah. Young had a chance to get a pin but chose to go for a moonsault instead and missed when Siaki moved out of the way. Siaki hits his Money Clip and that's that.
Winner: Sonny Siaki by pinfall.
Comment: That was an okay match, but after at least three high-flying matches, this didn't really stand out.
---
Always Use Your Head and visit the official Pro Wrestling Tees store for The Chairshot All t-shirt proceeds help support the advancement of your favorite hard-hitting wrestling website, The Chairshot!

---
Chairshot Classics: WWE United Kingdom Championship Special (5/19/17)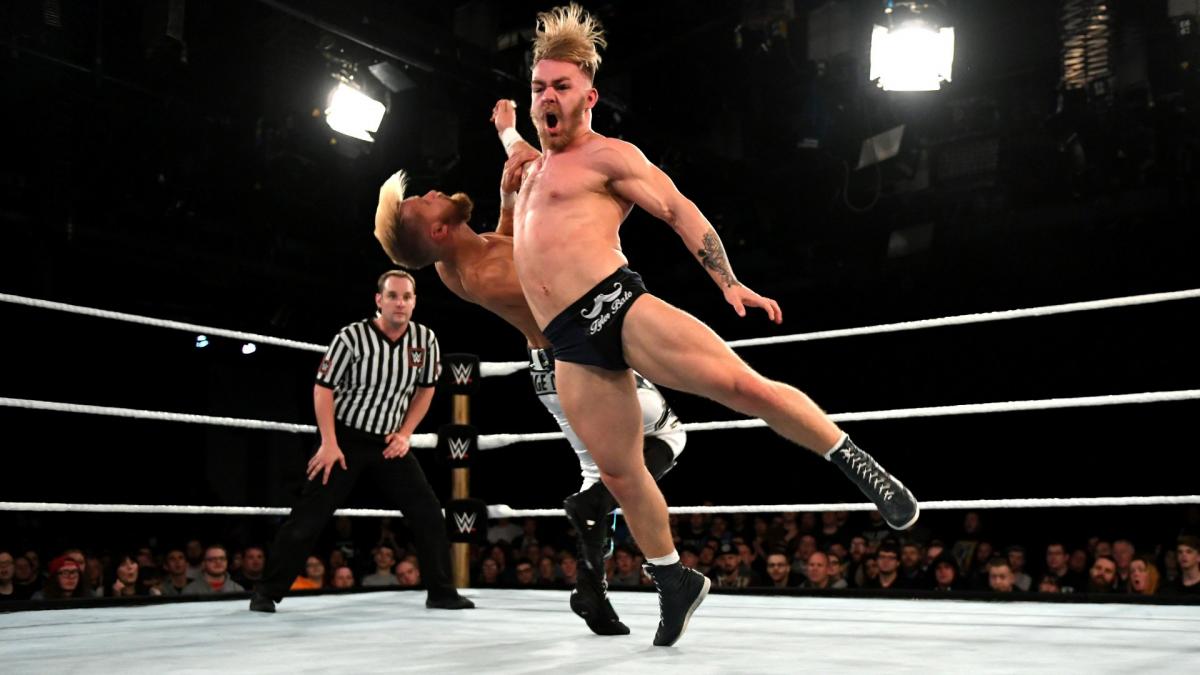 NXT UK will finally premiere next Wednesday at 3PM EST for us here in the United States, so today we're helping to get you ready as we revisit a WWE Network event that features some of NXT UK's top Superstars with the United Kingdom Championship Special! Months after the inaugural United Kingdom Championship Tournament, the WWE looked to keep the momentum of the new division going with this show from Norwich, England that featured new United Kingdom Champion Tyler Bate's first defense on WWE programming! Let's get into the action!
Open: Back in January, the WWE made history by crowning its first-ever United Kingdom Champion. Tyler Bate emerged from a two-day tournament with the title, but the event has also been life-altering for all of its participants. Now, the competitors all have their sights set on Tyler's championship, gunning for Bate at every opportunity to take the spotlight. Tonight, the world is watching a band of unknown UK grapplers, but now they're WWE Superstars with everything at stake.
Match #1: Wolfgang vs. Joseph Connors
Collar & elbow tie-up to begin, both guys jostling for position, Connors with a go-behind, but Wolfgang counters to a side headlock. Connors reverses out to a wristlock, The Regulator works back to his feet, gets caught in a side headlock, but pushes Connors off to the ropes. They collide shoulders and neither man budges, Connors goes back to the ropes, Wolfgang drops down, pops back up with a leg lariat, then shoots him to the ropes for a back body drop. Connors puts on the brakes and clubs him with a forearm, The Regulator absorbs it, ducks another shot and drills Joseph with a back elbow. Connors staggers to the corner and Wolfgang measures for a splash, Joseph side-steps it, hooks him for a suplex, but it's blocked.
The Regulator delivers a delayed vertical suplex of his own, covers for a 2 count, scoops Connors up for a body slam, then looks to go to the high-rent district. Connors knocks him to the floor with a forearm, Wolfgang hits his head on the apron coming down, Joseph builds a head of steam and scores with a baseball slide. He drives Wolfgang spine-first into the apron, drapes him across it to fire away with elbows, rams him chest-first off the apron, then slingshots in with a splash for 2. Joseph mocks The Regulator's howl, corners him and unloads with lefts and rights, drags him under the bottom rope in the corner, then wrenches Wolfgang up against the ring post. Connors slides into the ring, delivers a basement dropkick to drive Wolfgang back into the post, rolls out to retrieve him, tries to drag The Regulator up and gets pushed off to the ropes.
Wolfgang surprises him with a knee to the breadbasket, sets for a short-arm clothesline that's off-target, Joseph plants him with a release back suplex, goes into a lateral press and gains a near fall. Connors fires off right hands to the rib cage, slaps on a grounded abdominal stretch, releases the hold and cover for 2, then goes right back to it. The Regulator finds his footing, Joseph goes to the midsection with a kick, attempts to whip him to the ropes, Wolfgang reverses it and sends Connors hard into opposite corners. He elevates him with a back body drop off the rebound, lines Connors up for a splash in the corner, climbs to the top turnbuckle and connects with a double axe handle, but still can't put it away. Wolfgang looks to ascend the corner again, changes his mind and lifts Joseph for a fireman's carry slam, Connors fights it off catches The Regulator walking into the corner with a kick, then hops to the 2nd rope.
He comes off with a crossbody, The Regulator catches him in mid-air with a codebreaker, Connors just barely kicks out at 2 and Wolfgang goes back upstairs. Connors wisely rolls out to the apron, The Regulator drops back to the mat in pursuit, Joseph slingshots in with a flatliner for a near fall, continues to work over the abdomen area, Wolfgang pushes him away, presses Connors over his head, but can't hold him up. Joseph counters a right hand and delivers a sit-out spinebuster, still can't seem to finish it off and goes right back to hammering away at the ribs. He looks to the corner and climbs to the 2nd rope, comes off and gets split in mid-air by a spear, The Regulator heads up top now, connects with The Howling and that's she wrote.
Winner: Wolfgang (The Howling)
Match #2: TJP & The Brian Kendrick vs. Dan Moloney & Rich Swann
Moloney & Kendrick will kickoff the action, The Man with a Plan tries to get Swann into the ring, Kendrick nearly ambushes Moloney from behind, but gets caught in the act. The Man with a Plan quickly surprises Moloney with a kick and corners him, Moloney powers his way out, Kendrick sends him back in, then chokes him with his boot. He hooks on a wristlock, mocks Swann and makes a tag, TJP snapmares Moloney over, scores with a basement dropkick, then continues to taunt Rich. Tag back to Kendrick, The Man with a Plan grabs a double underhook, quick tag back out and The Duke of Dab delivers a snap suplex for 1.
Kendrick re-enters the match, continues targeting the left arm, fires off a couple of elbows and looks to hand-off Moloney to TJP. The Fil-Am Flash grabs for an arm, Moloney slips away, TJ ends up pummeling Kendrick's arm, finally noticing Swann & Moloney on the outside to realize what he's done. Kendrick & TJP exchange words, The Man with a Plan tags himself out, Moloney is there waiting on The Duke of Dab, battering him with right hands and driving him head-first off the top turnbuckle. He drops TJP throat-first across the 2nd rope, steps to the apron and drills him with a big boot, comes back inside to make a cover and gets a 2 count.
He makes a tag, hits a double atomic drop with The Outlandish One, they both mock TJP with a dab, then dump him to the outside. Kendrick charges in to help out, Swann splits him with an atomic drop, The Man with a Plan rolls to the floor, Rich builds a head of steam and Moloney launches him over the top with a somersault plancha. He tosses TJP back in and gets a count of 2, sends him to the ropes for a clothesline, The Fil-Am Flash slides under it, Kendrick makes a blind tag, The Outlandish One gets pushed towards the ropes and The Man with a Plan surprises him with a hot shot. He steps into the ring and puts the boots to Rich, hooks him for a snap suplex, hooks both legs for a near fall, then whips him hard into the turnbuckles sternum-first.
The Outlandish One starts to battle back and leaps towards his corner, Kendrick grabs him by the foot to prevent the tag, Swann catches him with an enzuigiri and we get tags on both sides. Moloney comes in with shots for Kendrick & TJP, drives The Man with a Plan into TJ, clobbers The Duke of Dab with a big boot and Kendrick gets spiked on his head in the process, then falls to the floor. Moloney bludgeons TJP with fists, sends him to the ropes and tosses him up for a flapjack, makes a cover, Kendrick slides back in to break the count at 2, but hits his partner on accident. Moloney clotheslines The Man with a Plan to the outside, connects with lefts and rights to The Fil-Am Flash, hits the ropes and Kendrick hooks him by the foot to create a distraction.
TJP makes Moloney pay with a spinning back kick, peppers him with punches, uses his boot to rake the face, then stomps away and tags out. Moloney starts to fight back and Kendrick surprises him with a drop toe hold, pummels him with heavy shots, brings TJP back in and he slingshots inside from the apron with a somersault senton, but still can't finish it off. The Duke of Dab goes to work on the arm with a hammerlock clutch, Moloney powers to his feet, hits a back suplex to break free and starts crawling towards his corner. Kendrick gets a tag and charges in for a cheap shot to Swann, The Outlandish One blocks it and returns with a right, Moloney elevates Kendrick with a back body drop, then makes the tag.
Rich steps in and builds momentum with multiple clotheslines, buries a spinning back kick to the breadbasket, hits the ropes for a standing somersault leg drop and gains a near fall. He looks to go up top and TJP creates a distraction, The Man with a Plan climbs up to meet him for a superplex, Rich counters into a super inverted atomic drop, hooks the leg, but TJ breaks the count at 2. Moloney rolls in and tries to dump The Fil-Am Flash to the floor, TJP hangs onto the ropes, avoids Moloney charging in and sends him flying to the outside. The Outlandish One grabs TJ from behind, Kendrick sneaks up and slaps Rich in the Captain's Hook, Moloney sliding back inside to break the hold.
He heads to his corner and gets the tag, fires away with rights to Kendrick, corners The Man with a Plan and goes to the 2nd rope, raining down more fists. Kendrick surprises him with a hot shot and has words with the official, TJP looks for the Detonation Kick to Moloney, gets pushed to the outside, Moloney lifts The Man with a Plan for a slam, he reaches out for The Duke of Dab and counters into a small package, stealing the win.
Winners: TJP & The Brian Kendrick (Kendrick/Small Package)
---
Always Use Your Head and visit the official Pro Wrestling Tees store for The Chairshot All t-shirt proceeds help support the advancement of your favorite hard-hitting wrestling website, The Chairshot!

---
Chairshot Classics: WCW Slamboree 1993 – A Legends' Reunion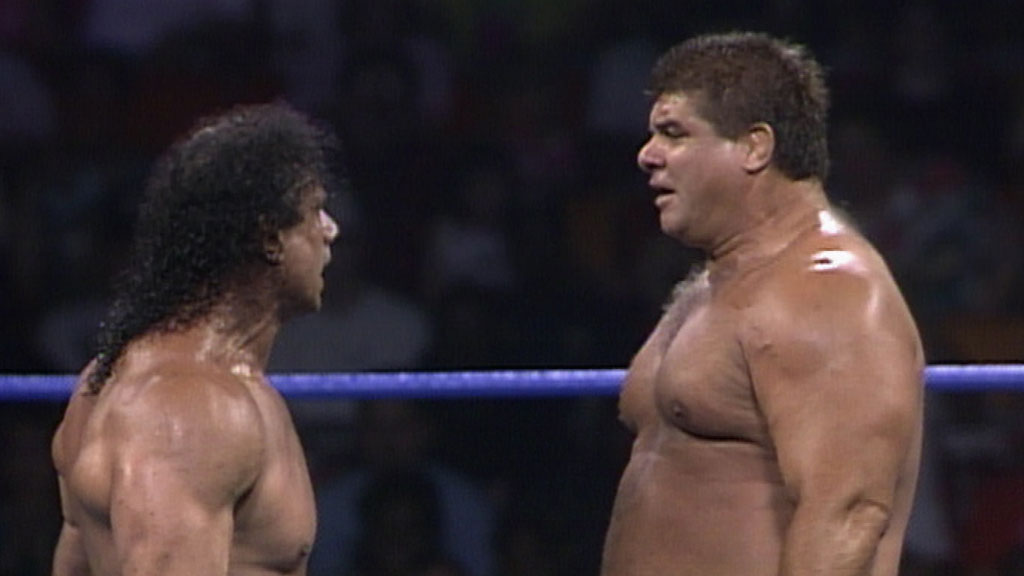 Open: The ring is full of wrestling legends, many of whom will be competing on the card tonight. Maxx Payne once again treats the crowd to his guitar playing as The Fabulous Moolah is carried like royalty to the ring.
In The Arena: Eric Bischoff & Missy Hyatt are standing by. They found out yesterday that Scott "Flash" Norton got the attention of The Prisoner, and tonight he will take on Sting. They introduce the rest of the top matches, Hyatt offers to valet The Hollywood Blonds.
Match #1: 2 Cold Scorpio & Marcus Alexander Bagwell vs. 'Beautiful' Bobby Eaton & Chris Benoit
Benoit and Scorpio start the match. Collar and elbow, Scorpio with the side headlock. They hit the ropes, shoulder block by Scorpio. Benoit ducks a spinning kick and baseball slides under his opponent. Double leg pick up by Benoit, quickly reversed and Scorpio lands a drop kick and a quick arm drag. Benoit tries to slow it down in the corner. Benoit draws Bagwell into the ring and Eaton blindsides Scorpio while the ref corrals him. Scorpio is whipped into the corner but avoids contact from both Benoit and Eaton before flying back and landing a cross body.
Eaton goes to break up the pin, Scorpio moves and he lands an elbow on his own partner. Bagwell rushes back in to even the score and they clear the ring with drop kicks. Benoit crawls back in and tags in Beautiful Bobby. Collar and elbow, Scorpio grabs a hammer lock and tags in Bagwell. He hits an ax handle and grabs a wrist lock. Eaton slings him but Bagwell gets the shoulder tackle. He hits the ropes and Benoit grabs him from behind. Eaton charges but he's lifted with a back body drop over the top rope. Bagwell slingshots Benoit into the ring, Scorpio comes in for assistance, they whip Benoit to the ropes and he knocks Eaton off the apron.
Bagwell cleans Benoit out with a drop kick who regroups with his partner on the floor. Bobby gets advice from Benoit before going back at it. Collar and elbow, Bagwell with the wrist lock, adjusted into a hammerlock. Eaton chains his way out, they hit the ropes and another cheap shot from Benoit. Eaton tosses Bagwell over the top rope as the ref checks in with Benoit. Nick Patrick lectures Eaton who then scoop slams Bagwell and heads for the top. He lands a flying knee and tags in his partner. Benoit with a big right and then sends Bagwell for a clothesline. They exchange strikes but Benoit scores with a scoop slam and a 2nd rope leg drop.
He pins him but wasted too much time. Eaton is tagged back in and stays in control with some knees. Lateral press gets two. Eaton uses the 2nd rope, the ref draws him back, Scorpio protests and the ref gets distracted as Benoit chokes Marcus. Tag is made to Benoit and he lands a kick. Belly to back suplex sends Bagwell to the mat and he's forced to kick out. Snapmare and a headscissor submission by Benoit who uses Eaton for leverage. Neck breaker by Benoit and Bagwell kicks out at two. Scoop slam and Benoit heads for the top. He tries a swan dive but Bagwell gets the knees up. Hot tag is made to Scorpio who goes right to work on both opponents.
He throws Eaton across the top turnbuckle and punts him. Bagwell rushes to take care of him. He sends Benoit for the ride and elevates him with a back body drop. Scorpio goes for the top rope and lands a 180 splash but Eaton is able to break the pin. Benoit is up quick and kicks Scorpio down to the mat. He clubs Bagwell from behind and holds Bagwell in position for his partner. Eaton moves in for a big right but Bagwell ducks and Benoit is nailed. Bagwell tackles Eaton out of the ring as Scorpio climbs up top. He lands a corkscrew somersault legdrop to pick up the win.
Winners: 2 Cold Scorpio & Marcus Alexander Bagwell (Scorpio/Corkscrew Somersault Leg Drop)
EA's Take: Nice way to open the show. I still like Scorpio and Benoit's singles bout at the last show, but this was a way to grab the crowd's attention early. Bagwell is still one of WCW's up-and-comers, but is about to embark on a streak of forming different tag teams over the next few years. His pairing with Scorpio is likely the least remembered of those, but I'd argue it was the best. Meanwhile, Benoit is obviously still on the come-up, but his tag partner is hitting the final stages of prominence with all his greatest successes behind him.
Match #2: Sid Vicious w/Col. Robert Parker vs. Van Hammer
Parker comes down to the ring, reminding Hammer about the altercation they had. It would be the biggest mistake he could make. He introduces Hammer's opponent who is here to do him justice, and Sid Vicious comes out to a big pop. Hammer blocks a right and delivers a few of his own. Sid puts his boot to the gut and delivers a clothesline. He lifts Hammer up for a Powerbomb and that's all she wrote.
Winner: Sid Vicious (Powerbomb)
EA's Take: Well, welcome back Sid. There isn't too much to say about a 35 second match, but the crowd was definitely hot for his return as he squashes Hammer. Basically, this is just a reintroduction type of match for Sid, however this run in WCW will be ending quite infamously later in the year.
Match #3: 'Chief' Wahoo McDaniel, Blackjack Mulligan & 'Jumpin' Jim Brunzell vs. 'Dirty' Dick Murdoch, 'Magnificent' Don Muraco & 'Superfly' Jimmy Snuka
Brunzell and Snuka get us started. Collar and elbow tie up, Brunzell with a hammerlock, reversed by Snuka. Drop toe hold by Brunzell and he takes control with an armbar. Tag is made to Mulligan and he holds the wrist. Murdoch reaches into the ring to grab some hair and he throws some elbows on Blackjack. An official tag is made and Dirty Dick throws some rights. Murdoch with a shoulder tackle but it's Mulligan with a hip toss. He takes Murdoch down with an arm drag, who then gets up and rushes for a tag in the wrong corner.
Mulligan gets the crowd behind him and they tie up. Murdoch is in control early and takes him down with a snapmare before hitting an elbow. Mulligan kicks out at two and Murdoch bails out. McDaniel chases him back to the ring and tags are made to Muraco and McDaniel. The Chief scores first with a big elbow, following it with two scoop slams. Muraco retreats to his corner. Collar and elbow tie up, McDaniel is trapped in his opponents' corner and he's abused while the ref's back is turned. Tag is made to Murdoch who stomps at the midsection. McDaniel tries to fight back but the ref is busy keeping Mulligan in his corner and he's triple teamed.
McDaniel is finally able to chop Murdoch to the mat but Dirty Dick shoves him back into the enemy corner. McDaniel fights back with some punches to the gut and works his way over to tag in Brunzell. Jumpin Jim scores with a drop kick. They hit the ropes, Brunzell first with a shoulder block but Murdoch hits a hip toss on the comeback. Murdoch hits an unlikely headscissor takedown. Brunzell is up quickly with an arm drag and holds on with a modified arm bar. Murdoch is sent for the ride, he's caught in a sleeper but he quickly backs into his corner to break it up. His teammates take liberties while the ref tries to restore order. Muraco is tagged in and he hits a running powerslam and a leg drop.
Muraco with a front face lock as Brunzell forces his way over for a tag to McDaniel. The ref didn't see the tag and he stops Chief from coming in while Brunzell is forced backward and is held by Snuka. Muraco comes in for a clothesline, Brunzell ducks and Snuka is knocked off the apron. Tag is made to Murdoch who hits a swinging neckbreaker and gets a two count. Irish whip by Murdoch who gets behind him on the top rope and he drives Brunzell's face into the mat. Head of steam and he plants an elbow, the pin is saved by Mulligan. Muraco is back in. Brunzell ducks a clothesline and scores with a cross body.
The ref is late with the pin and it's only worth two. Snuka is tagged back in, scoop slam by Superfly but Brunzell avoids the knee drop. Brunzell surprises his opponent with a small package and Snuka kicks out. Front face lock by Snuka, Muraco holds Brunzell in place but its his turn to get knocked down after the opponent ducks. Muraco jumps in the ring and gets in a shoving match with Snuka. All 6 men enter the ring and a melee breaks out. Randy Anderson has seen enough and calls for the bell ruling this one a no contest.
Winners: No Contest
EA's Take: The Sid squash match was a good bridge because there was no way this old school, nostalgia match could have followed the high energy of Benoit/Eaton vs. Scorpio/Bagwell. The crowd and the guys in the ring looked and sounded like they were having fun and that's all that really matters here. It may not have been agile and crisp, but Murdoch's headscissor takedown popped me and I had to rewind and watch it again.
---
Always Use Your Head and visit the official Pro Wrestling Tees store for The Chairshot All t-shirt proceeds help support the advancement of your favorite hard-hitting wrestling website, The Chairshot!

---